You Can Legit Eat This Savory Cheesecake for Dinner
Jul 29, 2015
Did you know it's National Cheesecake day on July 30? Sweet and fruity cheesecakes are, of course, awesome. But we decided to make a delicious savory cheesecake to celebrate the day. With a buttery oat biscuit base and garlic and cheese filling, all topped off with juicy baked tomatoes and fresh basil, this cheesecake stands out in the crowd. Serve it with a fresh salad for a simple make-ahead dinner.
---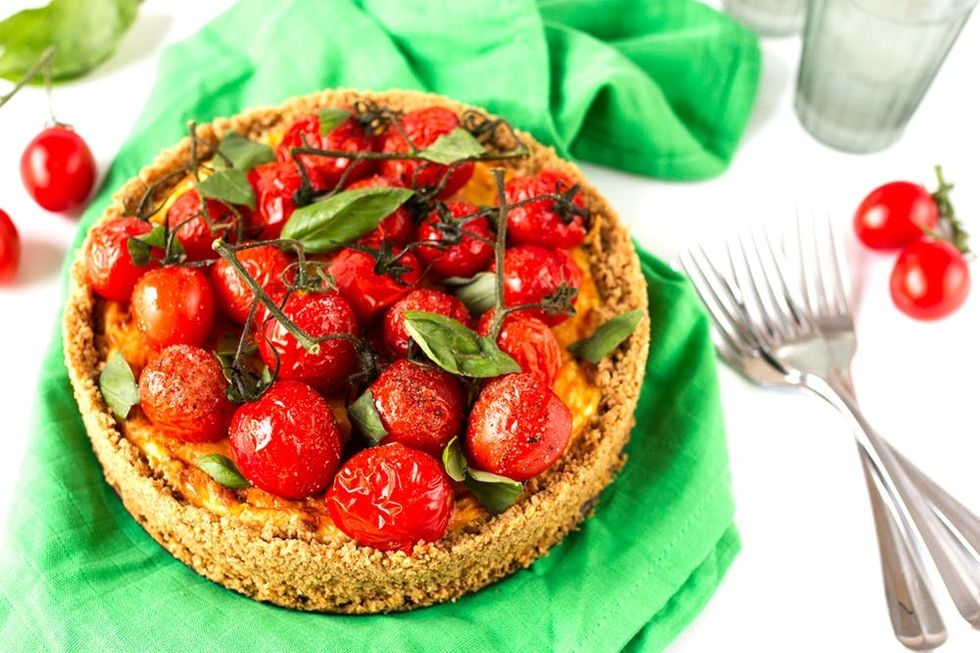 Ingredients:
– 10.5 ounces (300g) rough oatcakes (or similar wheat- or oat-based crackers such as Triscuits)
– ¾ cup (180g) butter, melted
– 2 8-ounce packages full-fat soft cheese
– 4 tablespoons heavy/double cream
– 2 large eggs, beaten
– 1 cup (100g) shredded strong cheddar
– 1 tablespoon chopped chives
– 1 large clove garlic, peeled and minced
– 15 ounces vine-ripened cherry tomatoes
– 1 tablespoon olive oil
– large pinch of salt and pepper
– small bunch fresh basil
– freshly ground black pepper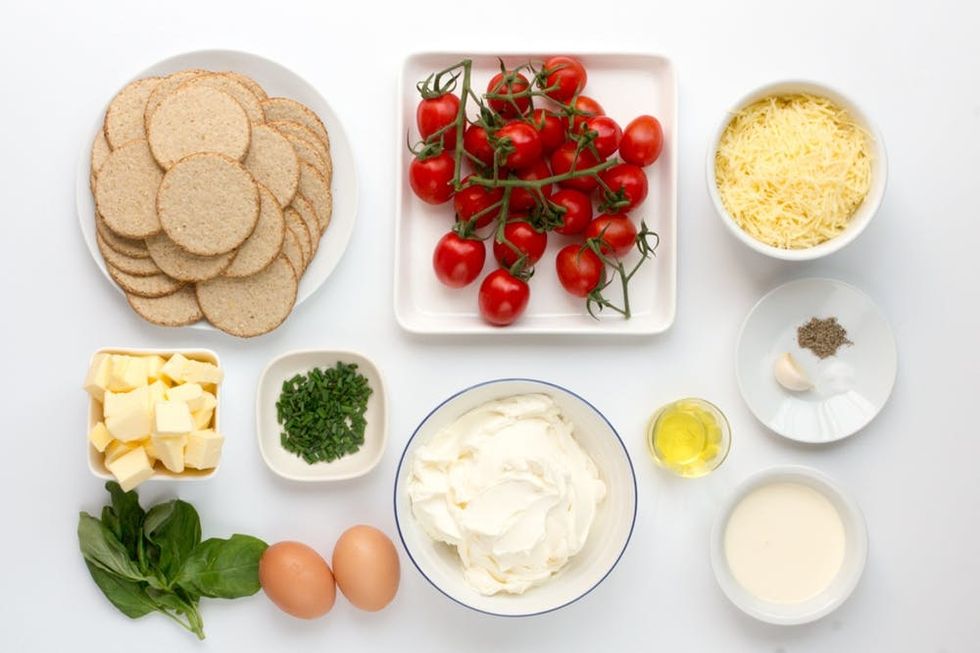 Instructions: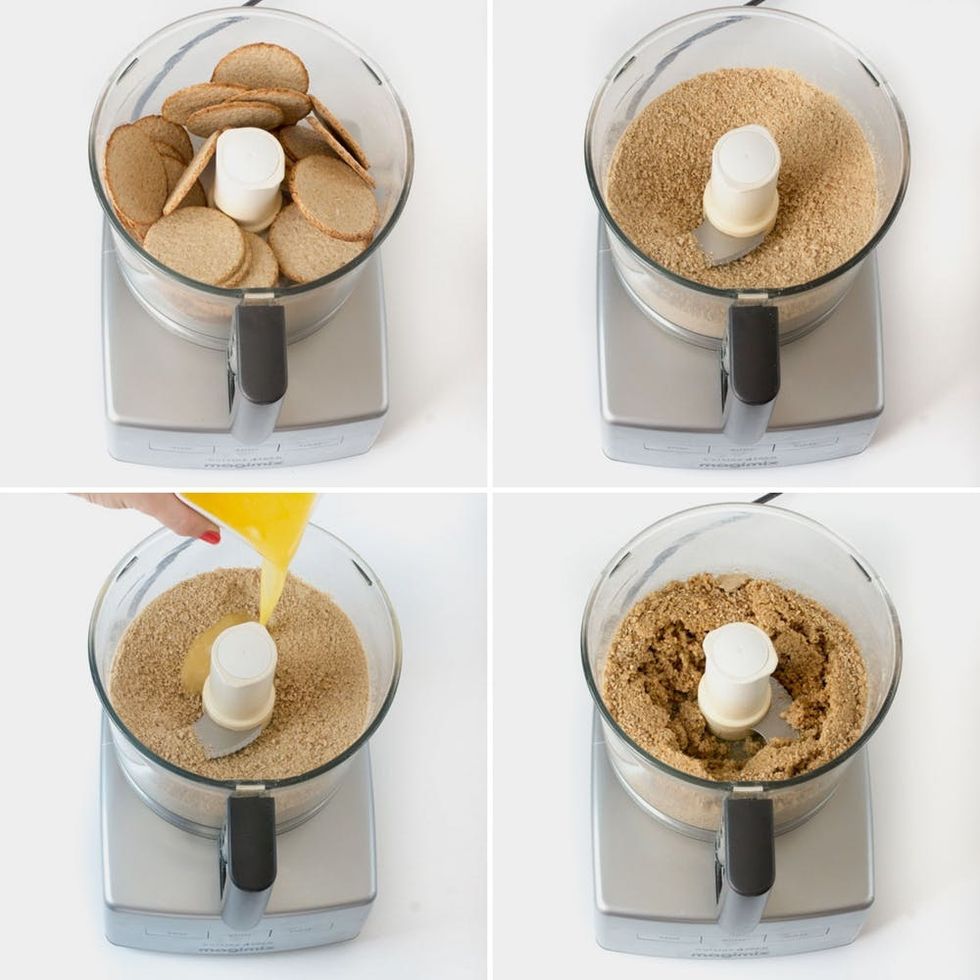 Preheat oven to 350 degrees Fahrenheit. Place the oatcakes in a food processor, and pulse until they form into breadcrumbs. Add the melted butter and mix again.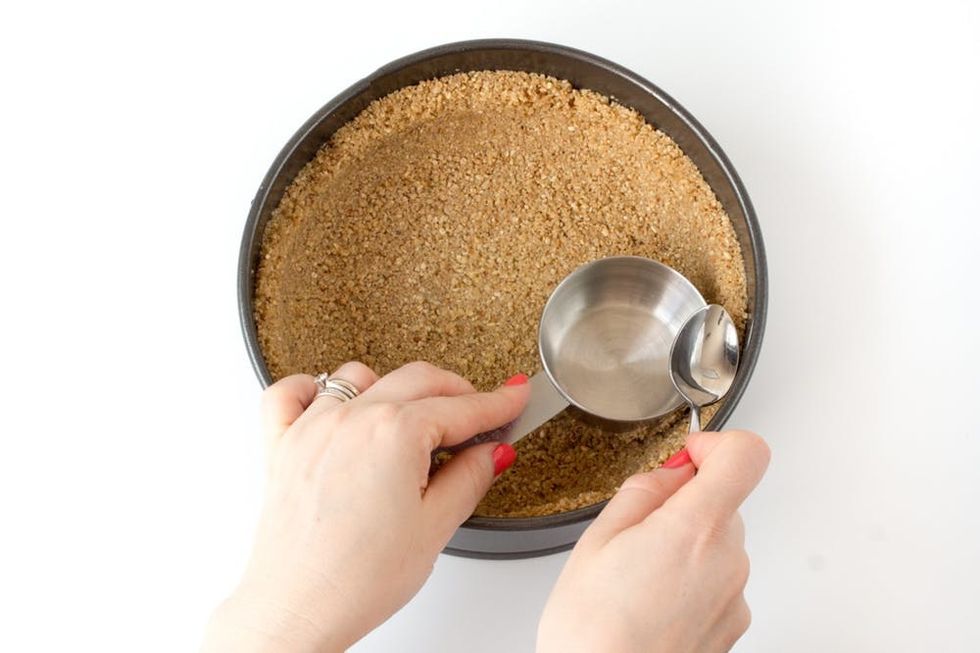 Press into the base and sides of a round 9-inch spring form baking tin with a removable base. It's easier to use a straight-edge measuring cup and spoon to get the edges even and everything compressed really well. Place the base in the oven for 8 minutes to pre-bake.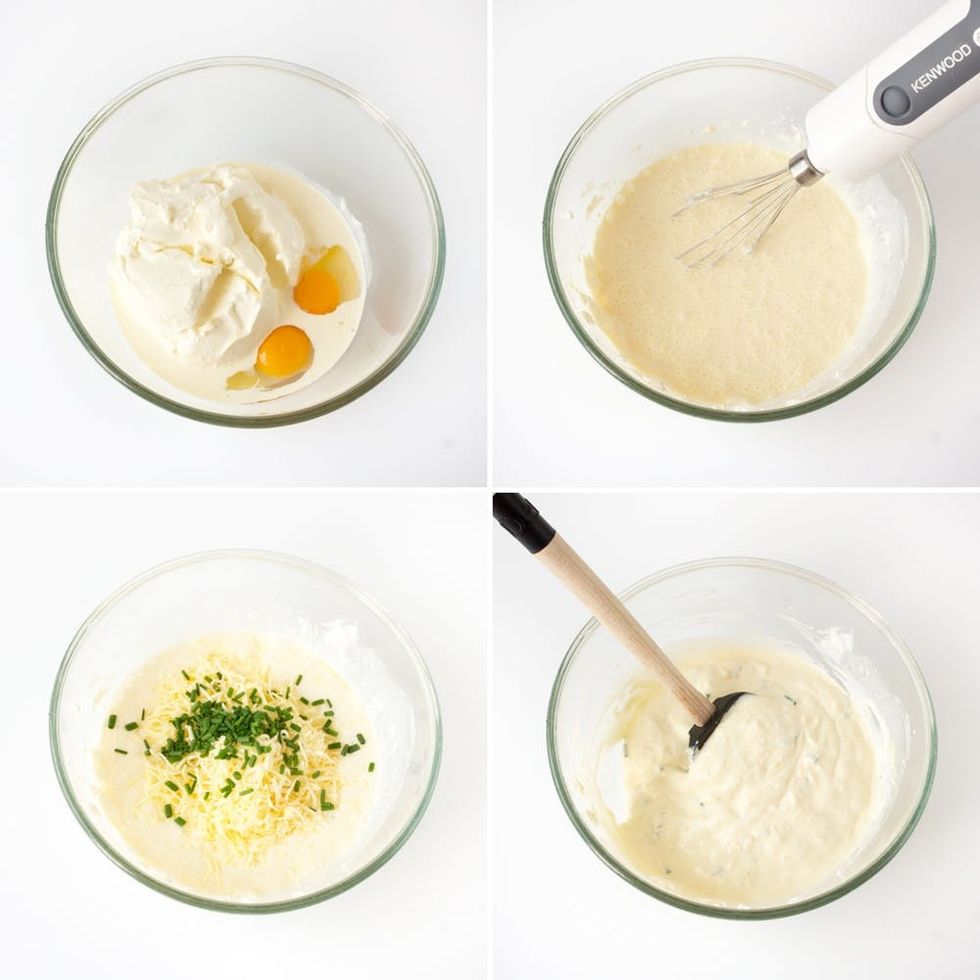 Place the soft cheese, cream and eggs into a mixer, and beat until smooth. Stir in two thirds of the cheddar, chives and garlic.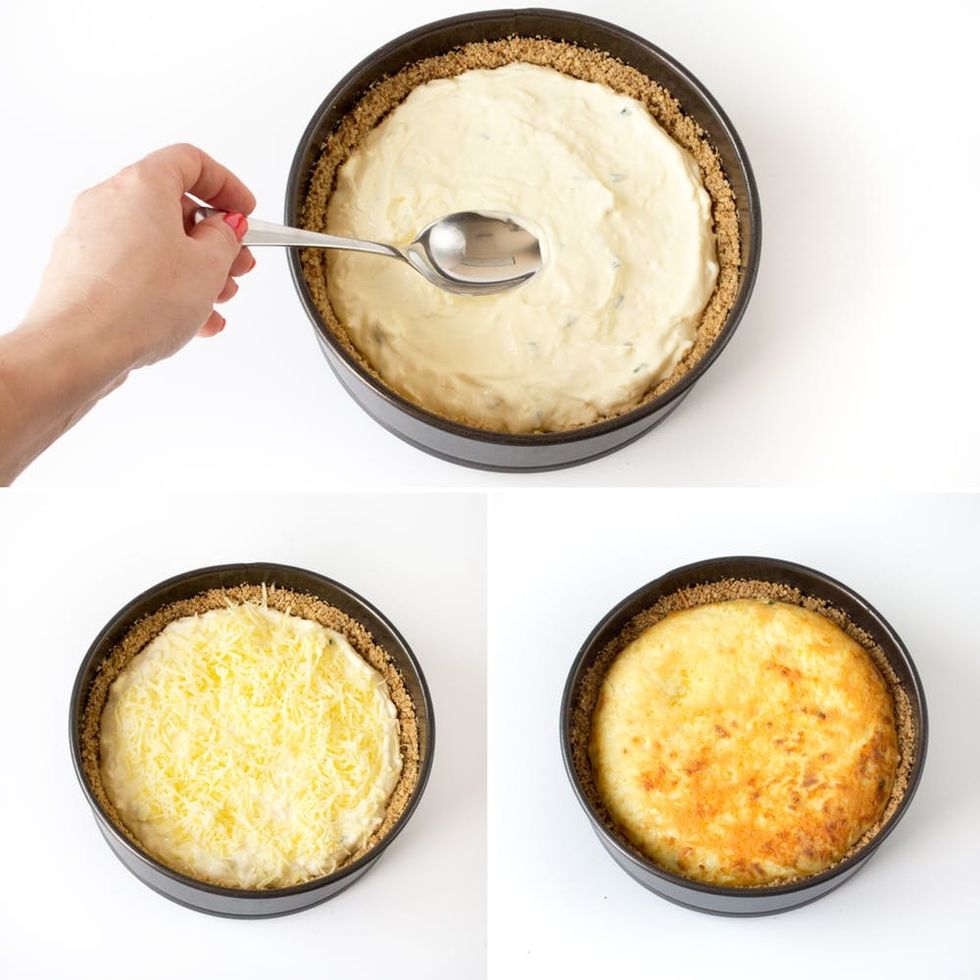 Take the cheesecake base and pour the mixture in the pan. Sprinkle the remaining cheddar on top, and bake in the oven for 40-50 minutes, until the center is just set.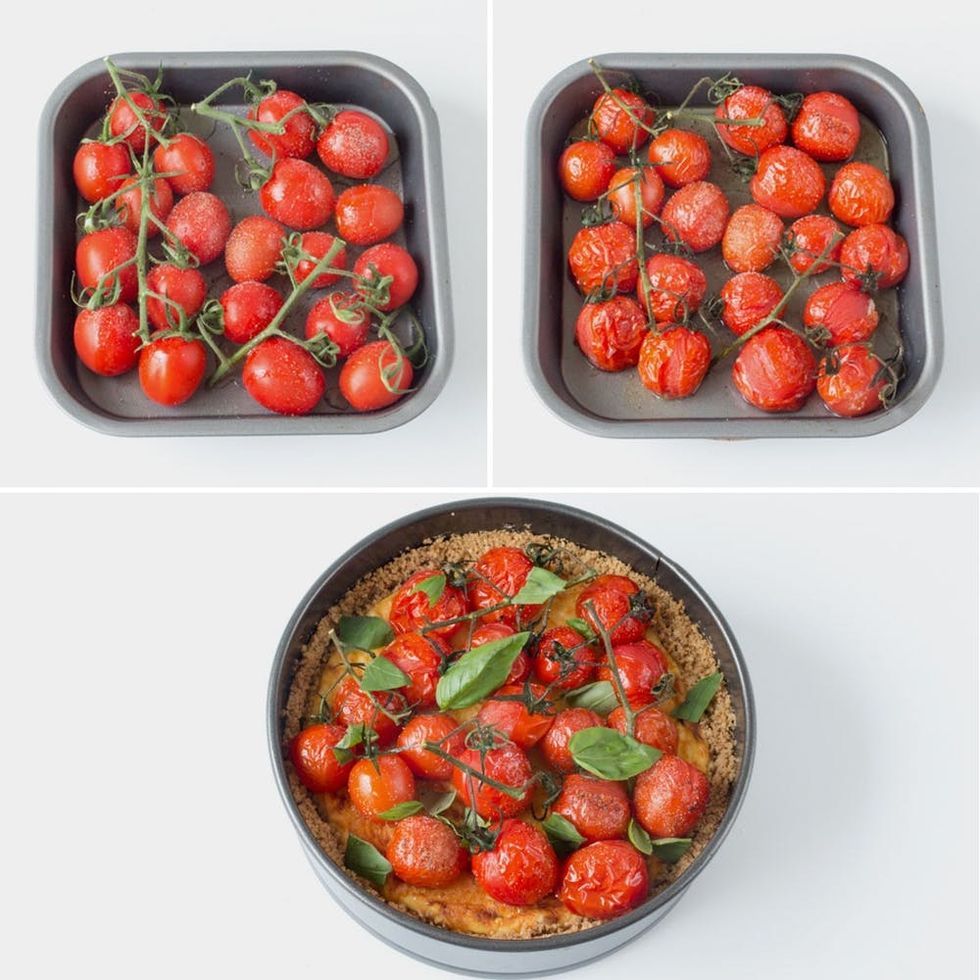 While the cheesecake is cooking, place the vine-ripened cherry tomatoes on a baking tray, drizzle over the oil and sprinkle on the salt and pepper. Place them in the oven and cook for 15-20 minutes, until the tomatoes soften and the skins are starting to burst. Remove the tomatoes from the oven and let cool.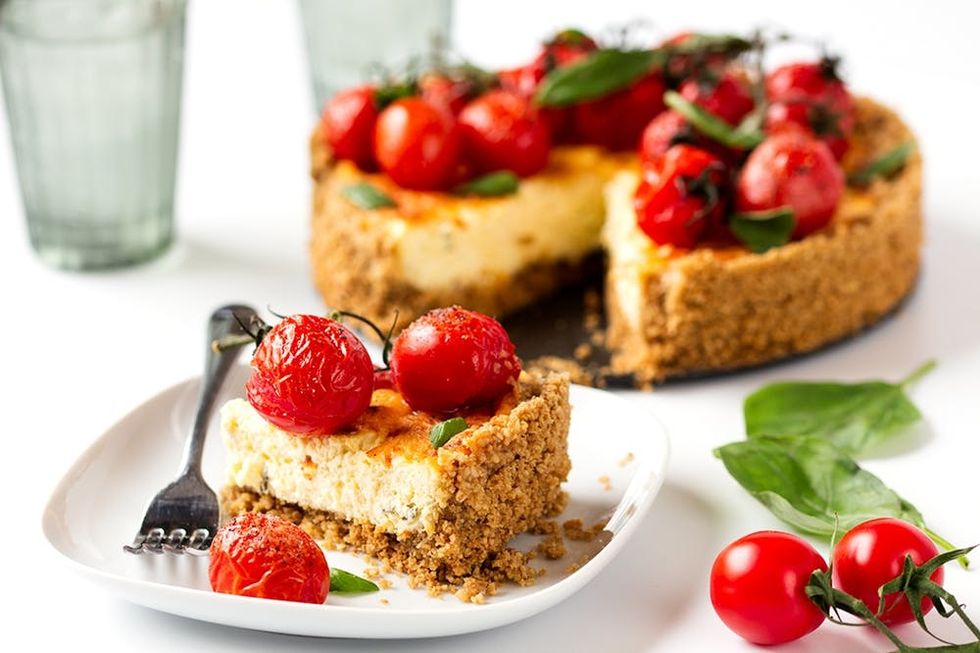 Once the cheesecake is done, remove from the oven and run a knife around the outside edge. Leave to cool for about an hour, then remove the side of the baking tin. Top with the roasted tomatoes, a handful of torn basil and some freshly ground black pepper.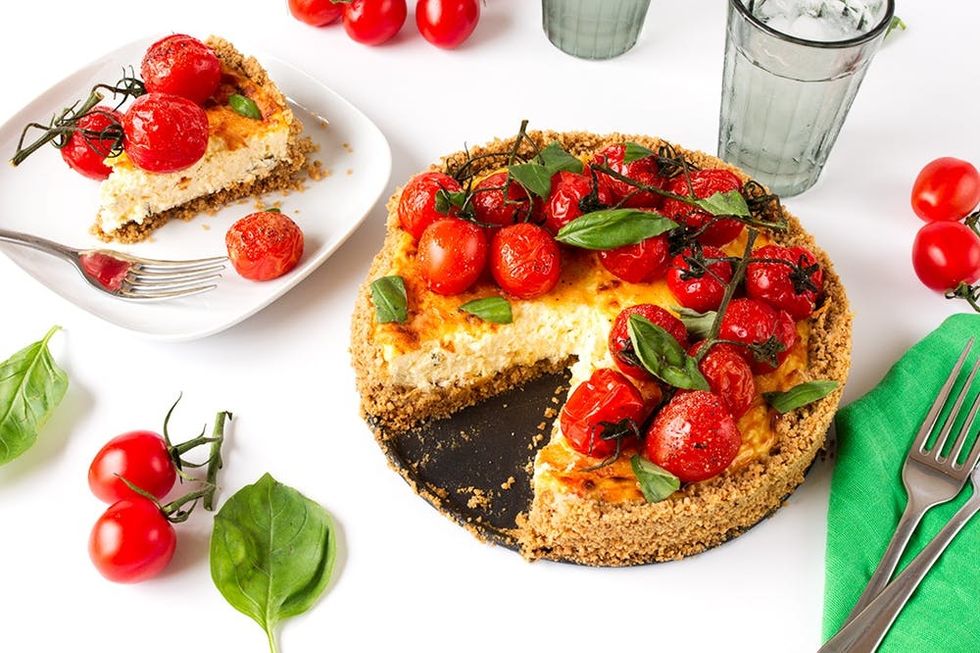 Just delectable! Make sure you save yourself a piece :)
What's your favorite summer cheesecake? Let us know in the comments below.
Nicky Corbishley
Nicky lives in Cheshire in the UK with her husband Chris and their two children Gracey and Lewis. She spends her days creating, photographing and writing recipes for her blog
Kitchen Sanctuary
.