Book a killer flight, find the perfect hotel, eat at the cutest restaurants and send jealousy-inducing postcards. There is an app for literally everything, making your phone an invaluable travel companion. Finding the right ones can save you time and money while vacationing, letting you get the most out of your trips. Whether you're a frequent business traveler or planning a weekend escape, don't leave home without downloading these 16 essential apps.
---
1. Tripit (Free): Remember those days of digging through a messy folder of flight confirmations, hotel bookings and printed itineraries? Well, save some space in your carry-on and use this app for keeping all those important details in one easy to find space. Tripit links to your email, picks up every confirmation number and creates an organized itinerary. Available for iPhone, iPad and Android, this is the ultimate in travel organization.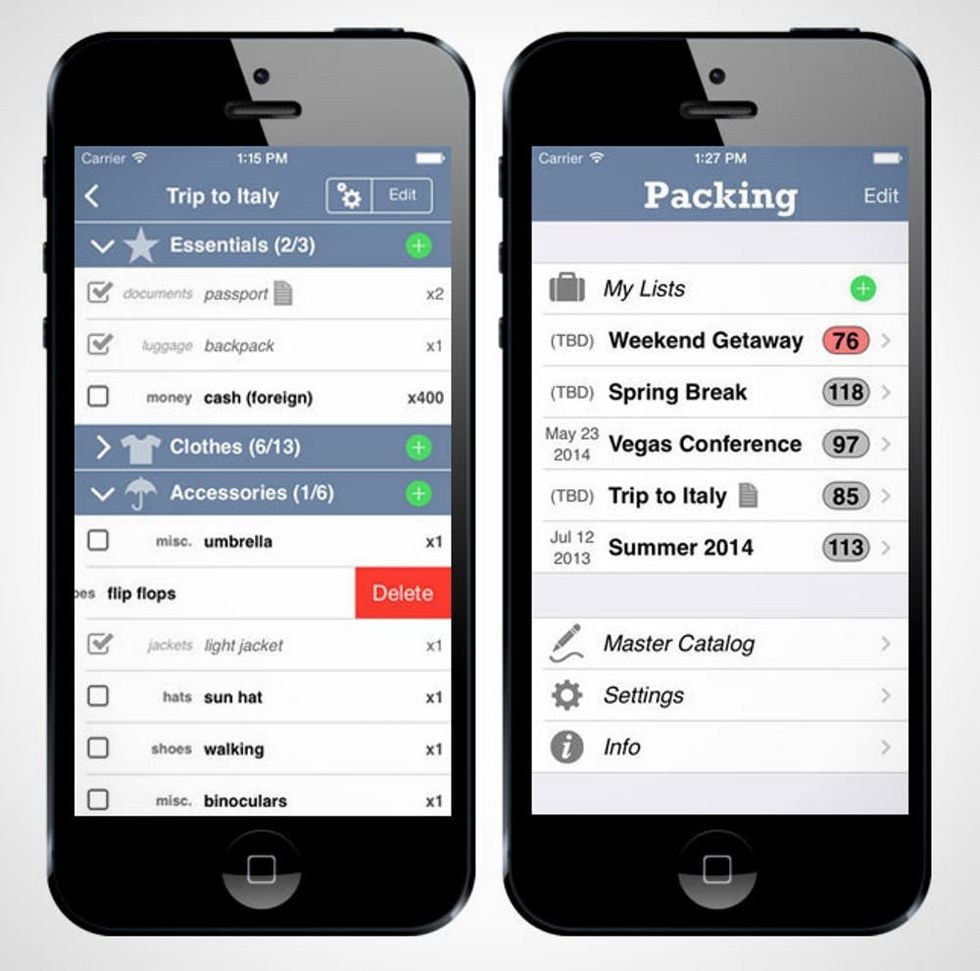 2. Packing List ($3): For all you chronic list makers out there, this app will make sure you don't forget to pack anything. It even has a weight estimation for each item so you don't end up with that nasty overweight baggage fee!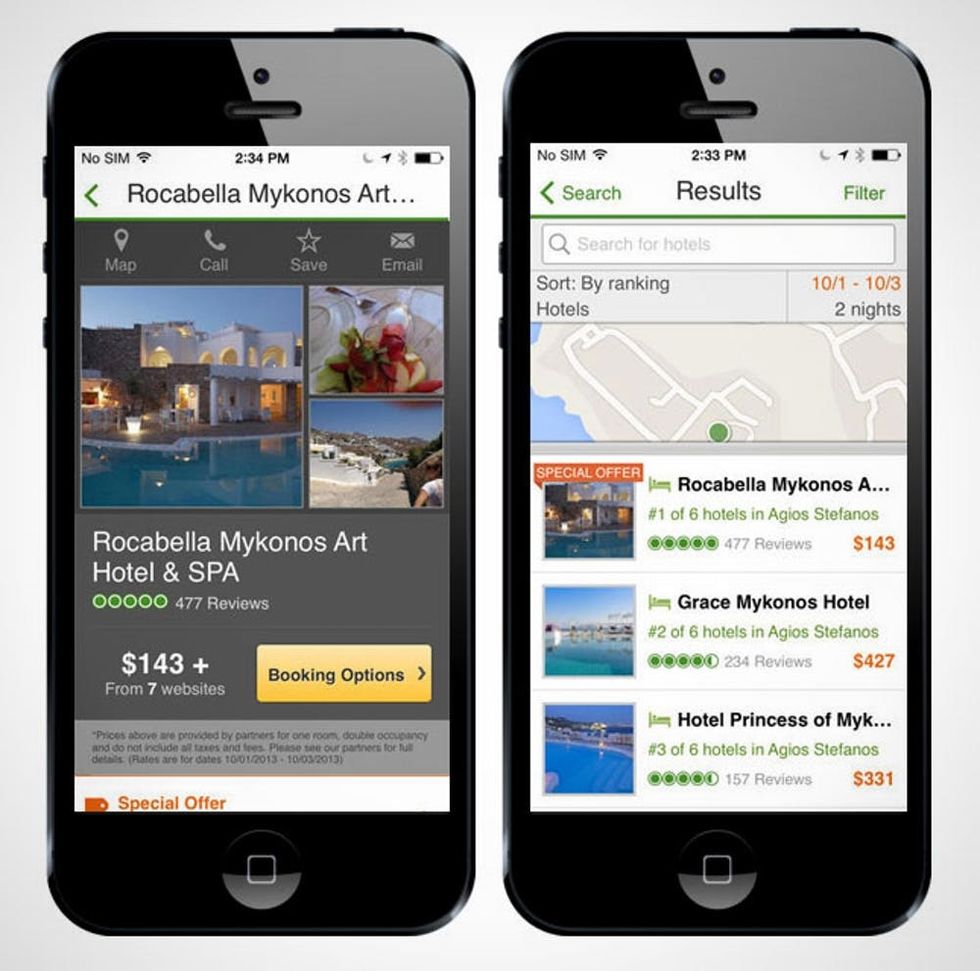 3. TripAdvisor (Free): A classic travel app that never fails to point you in the right direction when it comes to good eating and cozy hotels. Instead of having to carry around heavy guide books, just pull out your phone. Peers rate every hotel, restaurant and tourist activity available in whatever city you're visiting.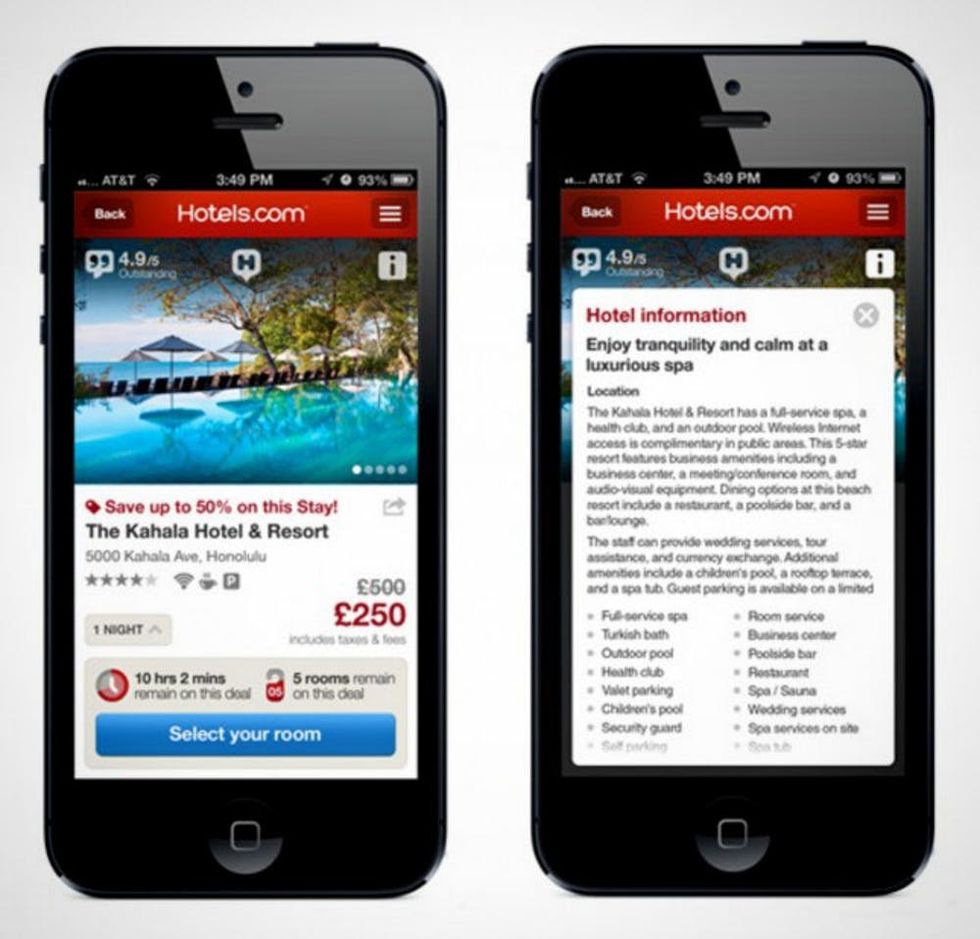 4. Hotels.com (Free): This app will ensure you get a dream hotel for the best possible price. It securely stores your credit card information, and it's clutch when it comes to last-minute hotel emergencies. You can read reviews from fellow travelers and see real photos — not just the glamour shots the hotel wants to you see.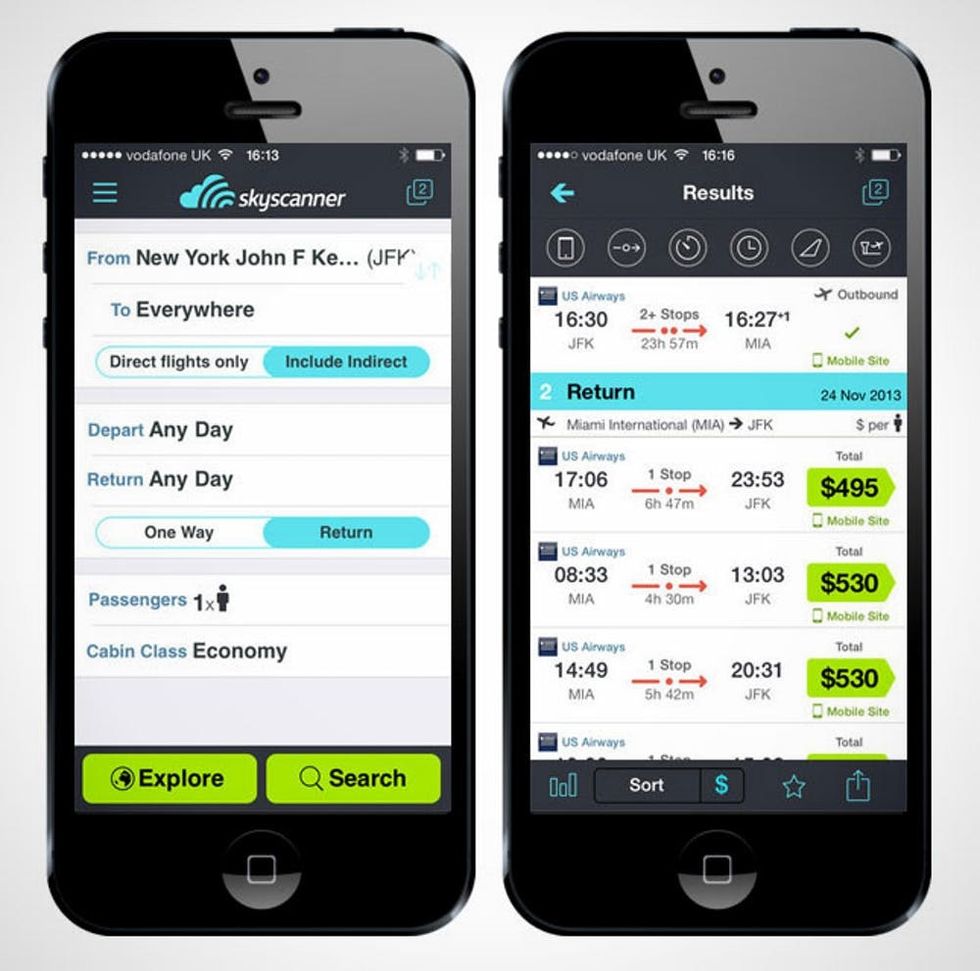 5. SkyScanner (Free): Whether you're doing a multi-leg international trip or just need a quick weekend flight, this app is perfect for finding the best possible prices for flights. It also shows you a month-long estimate for when flights will be at their cheapest if your travel plans are flexible.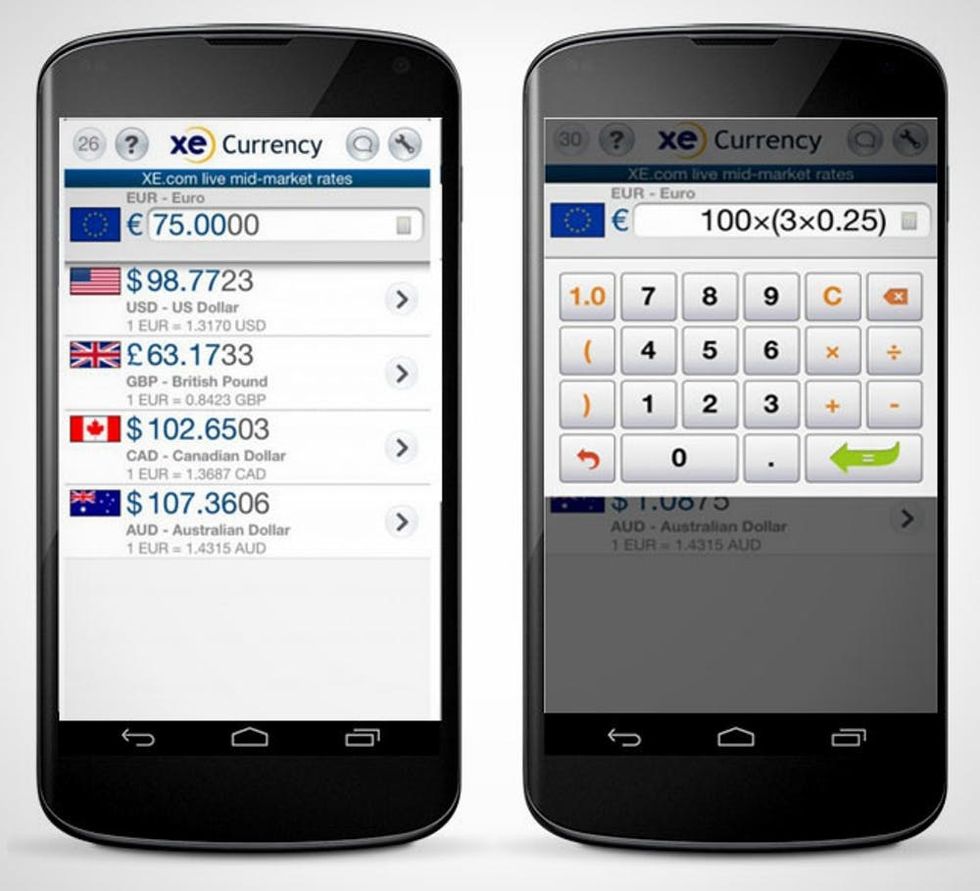 6. XE Currency (Free): Even if you're not jet-lagged and exhausted, it's intimidating to walk up to a foreign ATM and wonder how much you're actually withdrawing. XE Currency stores the latest rates so internet connectivity is hardly a must, which is huge when you're watching those data roaming fees!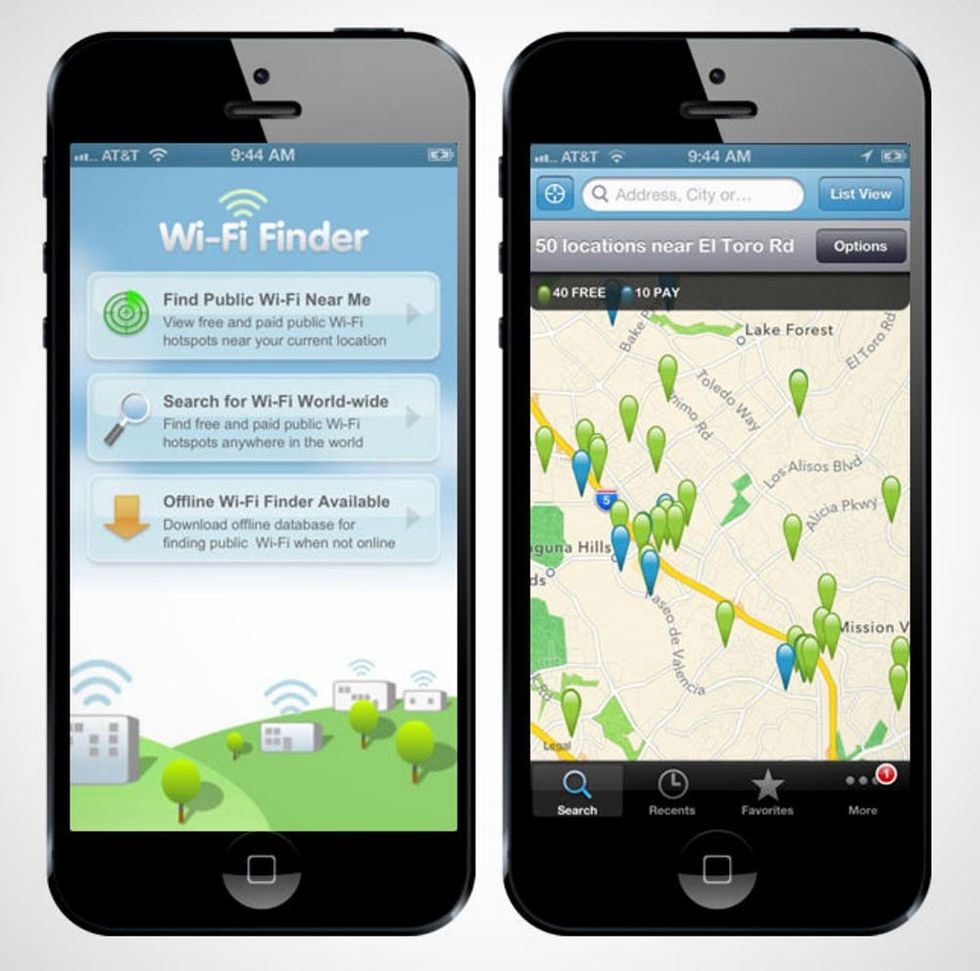 7. WiFi Finder (Free): For most of us, that wonderful LTE just isn't an option during international travel unless you're willing to sell your first born. This app will point you in the direction of the nearest free and paid WiFi when you need to send some emails, Skype with family or upload pictures. The offline mode means you can download maps before you leave home, thereby dodging a scary bill when you return.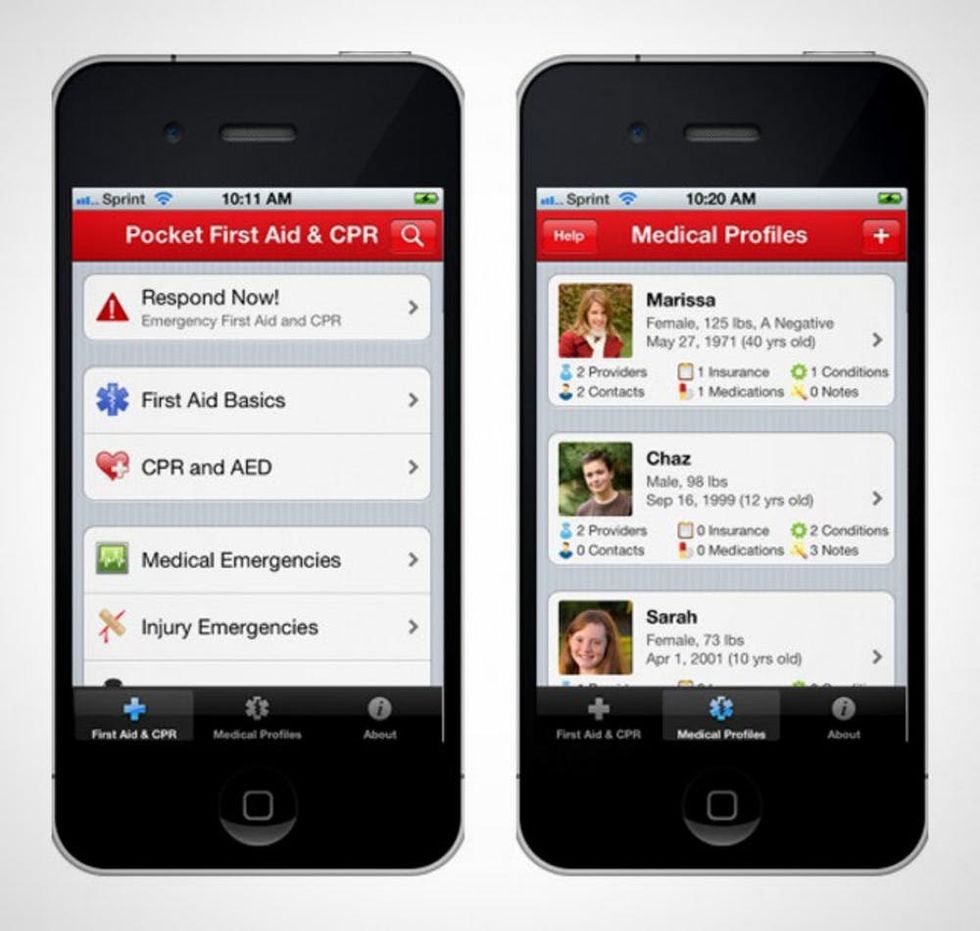 8. Pocket First Aid ($2): Whether you're out hiking The Great Trails or traveling alone in Europe, this is the only app you hope you'll never have to use. From allergic reactions to burns and snake bites, it gives step-by step guidance to navigate medical situations. It also lets you create personal profiles so first responders have easy access to important information.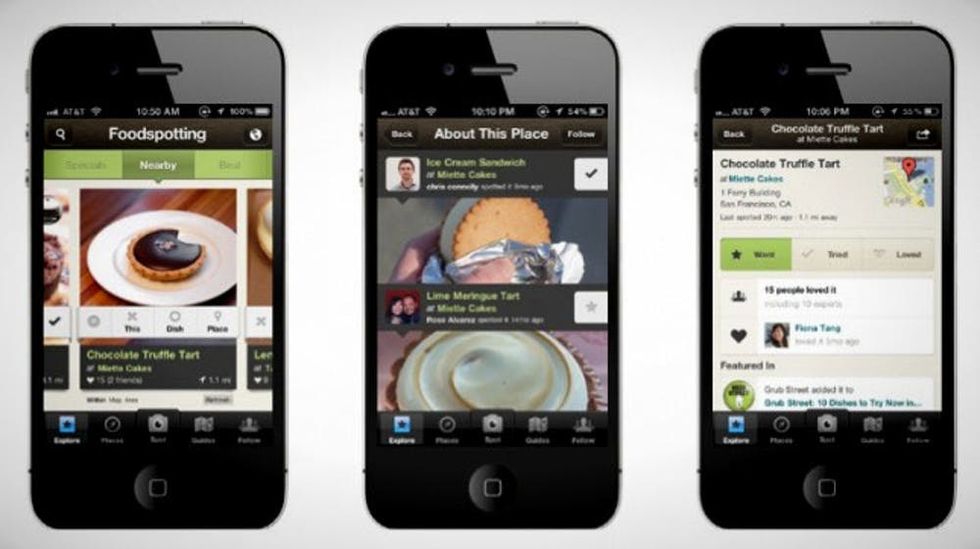 9. FoodSpotting (Free): Exploring Paris and craving that perfect macaron? This app searches by dish reviews, not just restaurant reviews. Peer reviews with pictures and estimated distance from your current location are included. Simply type in the dish you're craving, and you'll soon be off to the bakery, sitting pretty with the best macarons in town.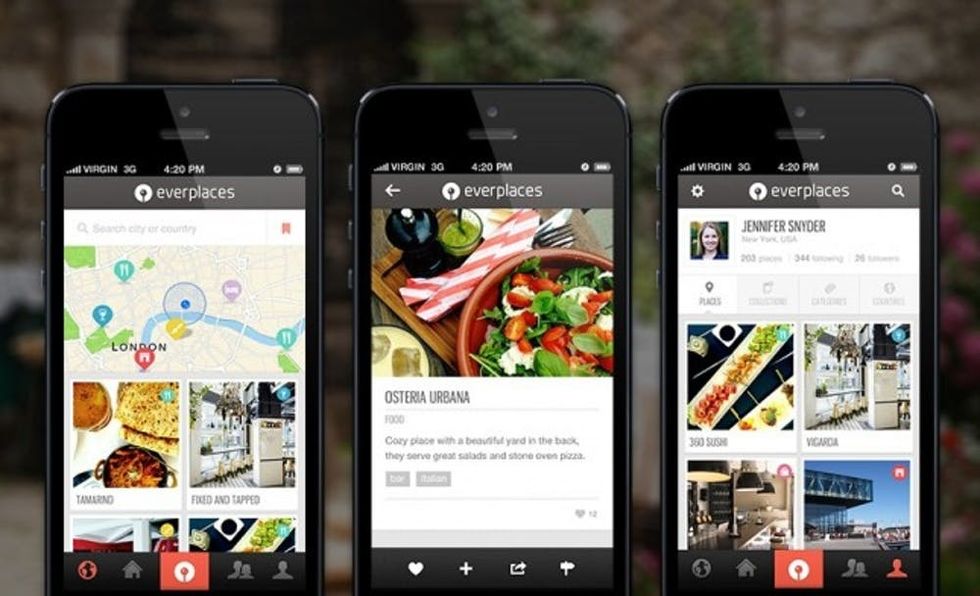 10. Everplaces (Free): It's like Pinterest for traveling. Everplaces lets you save and share your favorite places with others so you never forget a hole-in-the-wall restaurant or boutique hotel again. You can follow locals for insider tips and share your personal findings with friends who may be traveling to the same city. A big bonus is the app also works offline, so forget roaming when you're traveling internationally.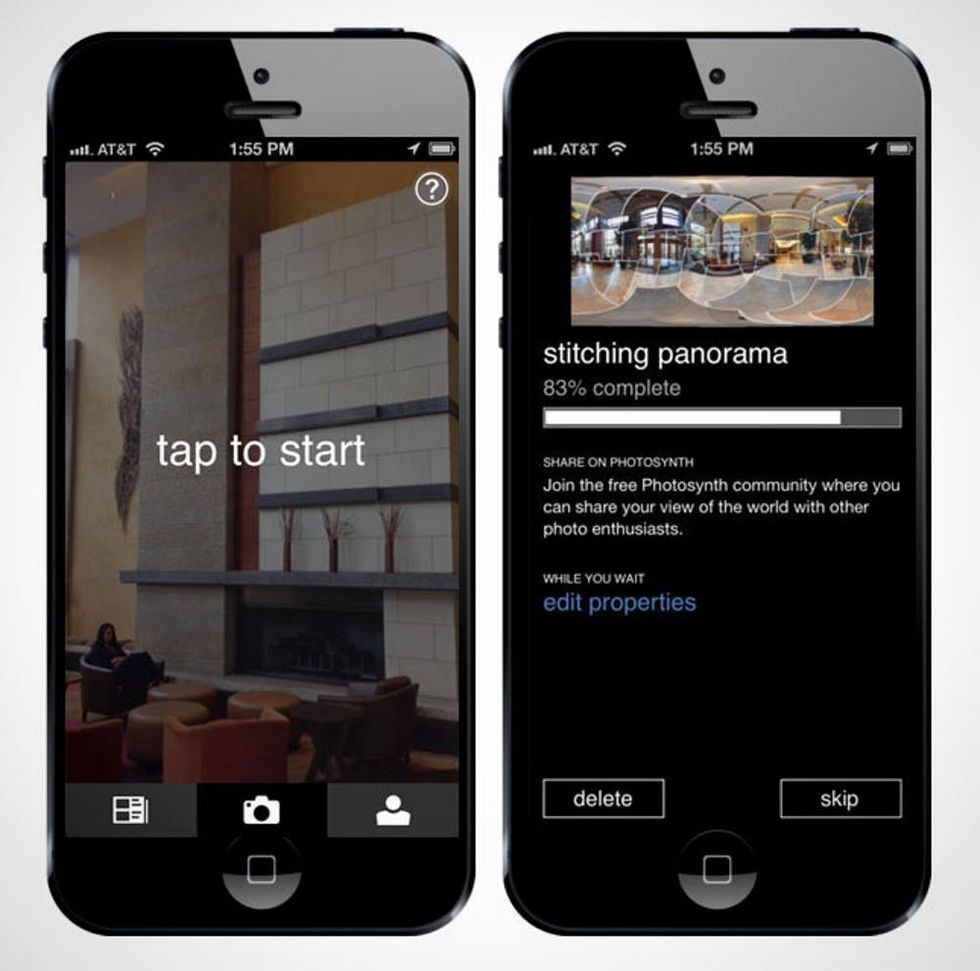 11. Photosynth (Free): Nothing is more annoying than trying to fit all of Machu Picchu's awe-inspiring breadth into one photo frame. This excellent app creates an immersive panorama that adjusts for light and focus changes to give you the feeling that you're standing right in the middle of the action, even when you're back at home, sitting on your couch.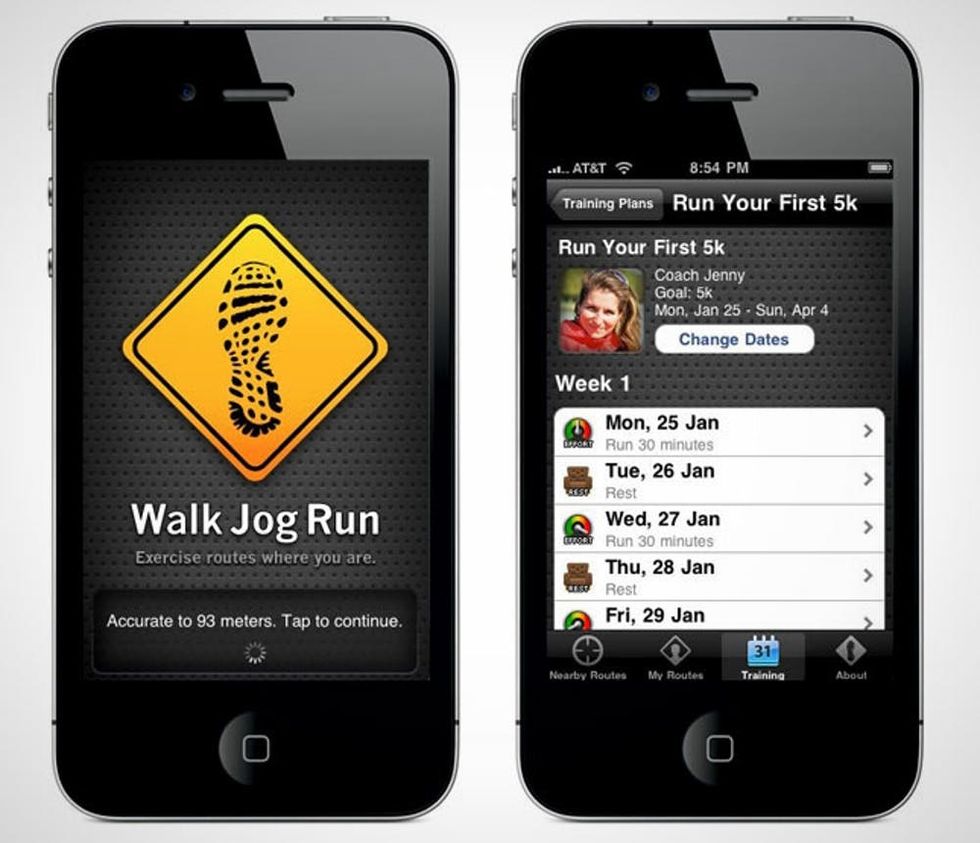 12. WalkJogRun ($5): If you like to get out and do some jogging while you're traveling, this app will give you a map with the safest routes to run. With more than 1.8 million worldwide running routes, you're sure to find the best trails to stay on track with your workout schedule, no matter where your travels may take you.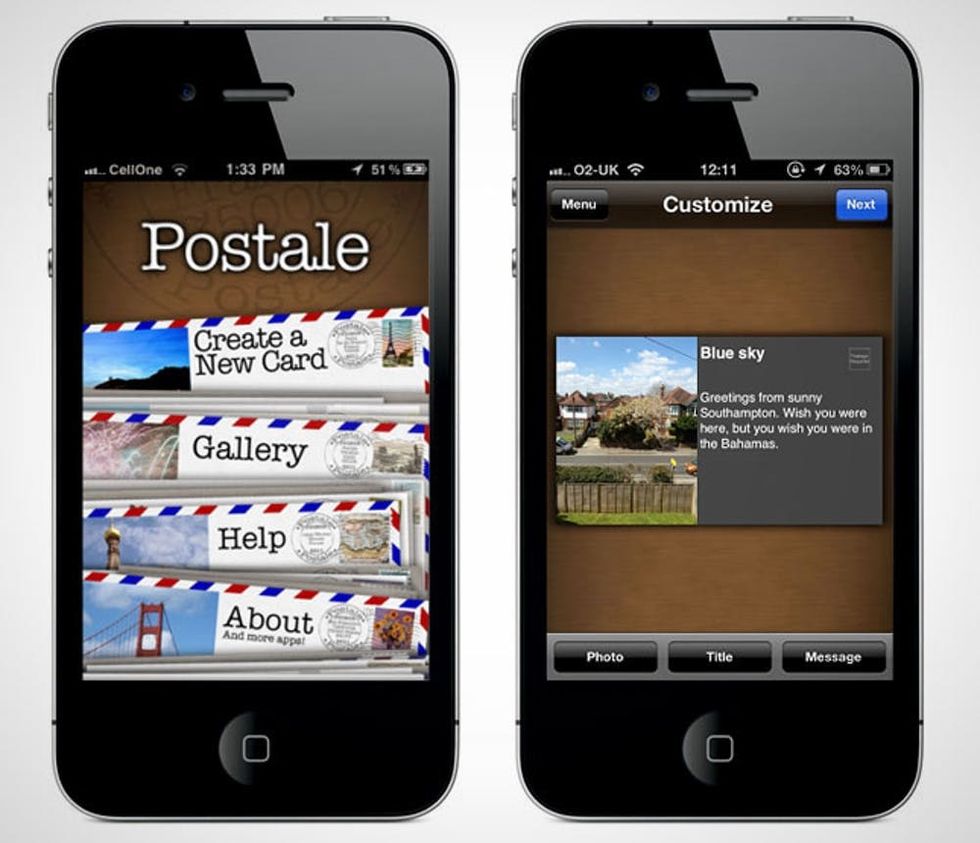 13. Postale ($2): Customizable e-postcards are perfect for the busy traveler. Postale comes with several themes as well as dozens of adorable stamps to choose from. You can choose a photo right from your iPhone or iPad, put a stamp and a message on it and share it via email or social media.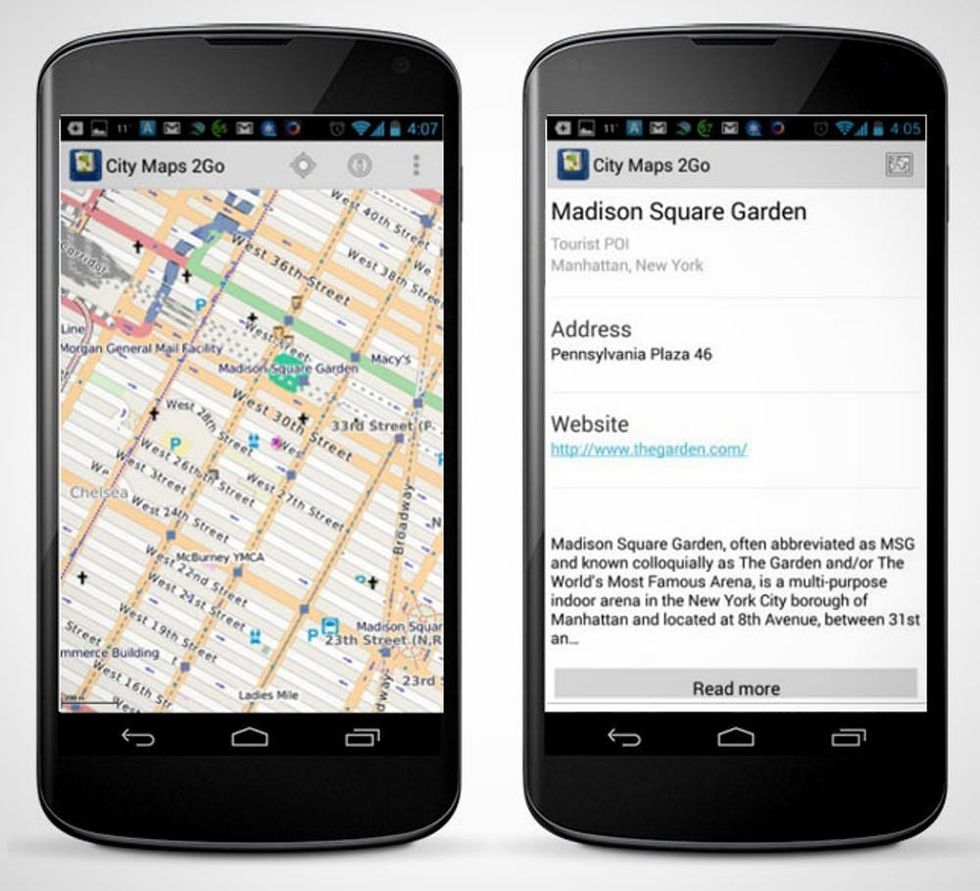 14. CityMaps2Go (Free): Perfect for the international traveler watching their data roaming fees, this offline map app will make sure you never get lost by giving you directions, addresses and points of interest. The initial app is free, but for $3 you get unlimited map downloads for thousands of cities.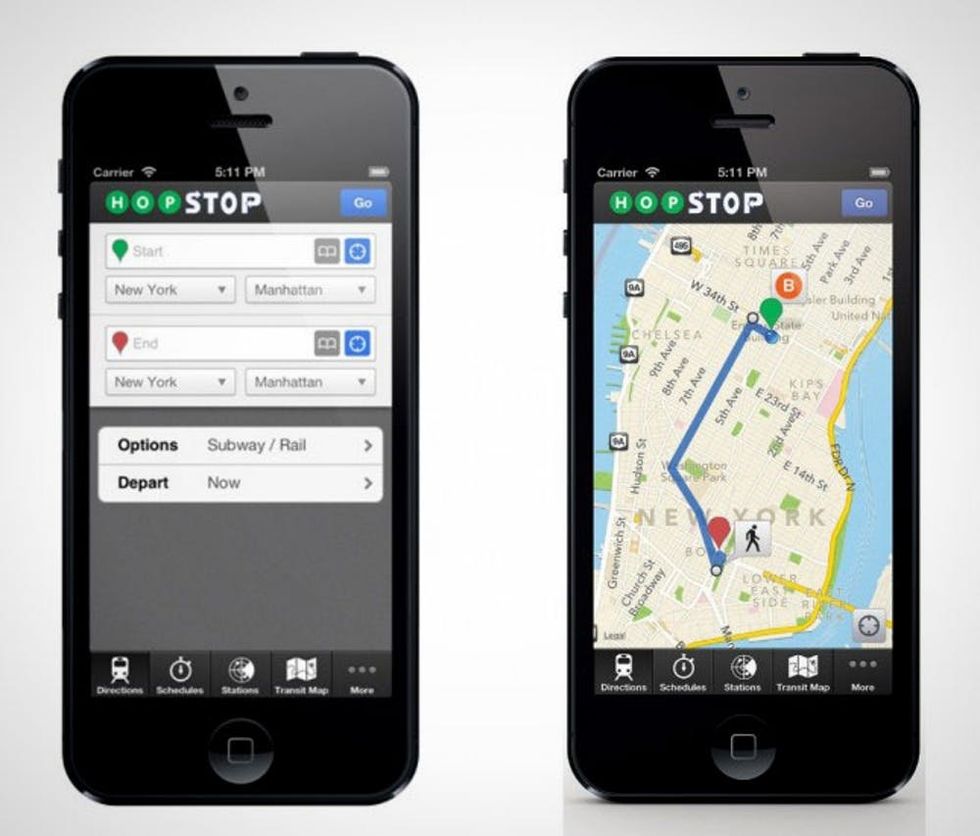 15. HopStop (Free): HopStop gives you the DL on public transportation options like metros, buses, even biking and walking directions, which saves you the trouble of figuring out the subway system or paying for a lot of expensive taxis. The directions also list real-time updates like accidents and construction that may disrupt your travel time. It's available in cities throughout Europe and the US.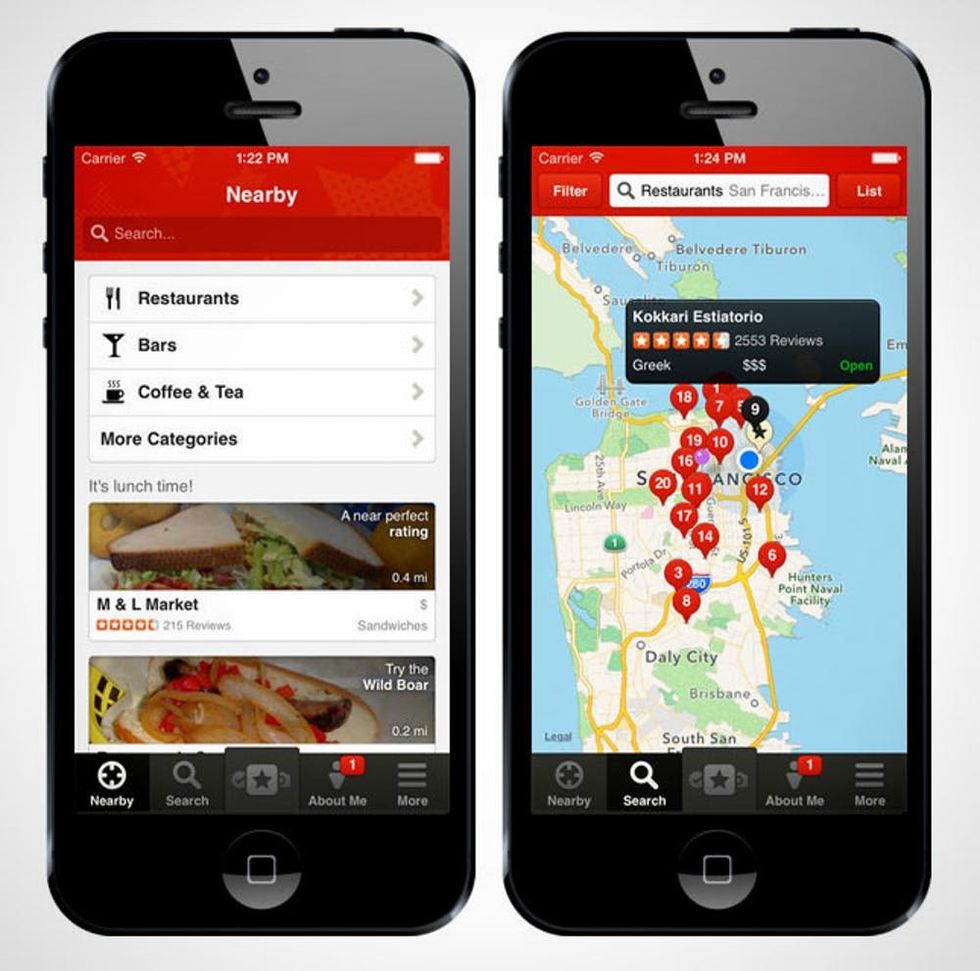 16. Yelp (Free): Want to see the city through a local's eyes? In 26 countries across the globe, Yelp gives you local business recommendations through the photographs and words of the locals who live in whatever city you're traveling to.
Will you be using any of these travel apps on your next trip? Let us know in the comments below!