Tuesday's Tech of the Week: Roadtrip Edition
May 29, 2012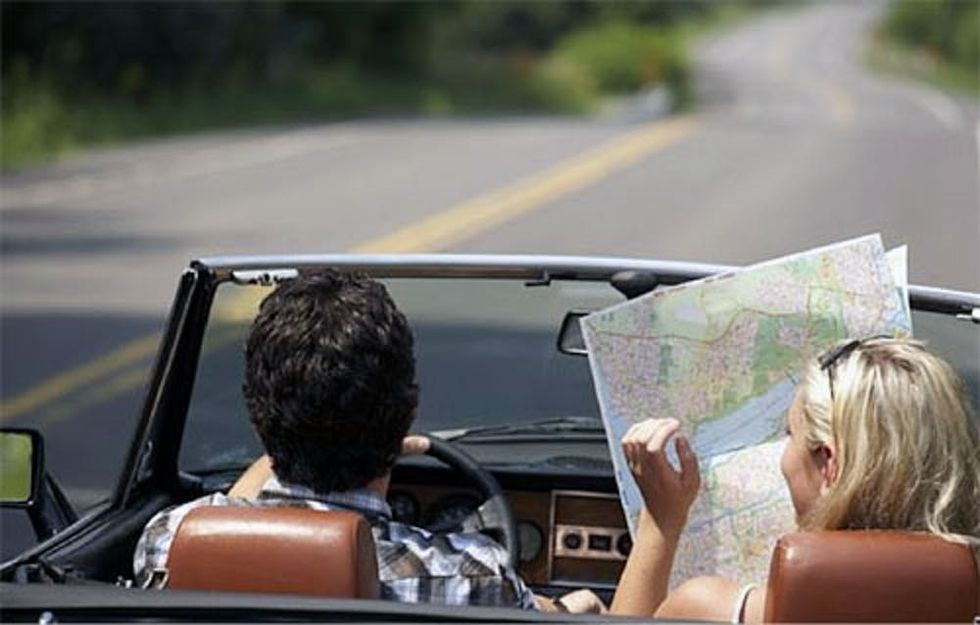 A few weeks ago, we served up a handful of our favorite apps for flights and hotels, but summer really is all about the roadtrip. Whether you've just graduated and want to delay real life a little further, have a few weeks of stored up vacation time that you're finally putting to use, or simply like to get the most out of your weekends, here are 16 apps and gadgets designed to make roadtripping even more awesome.
---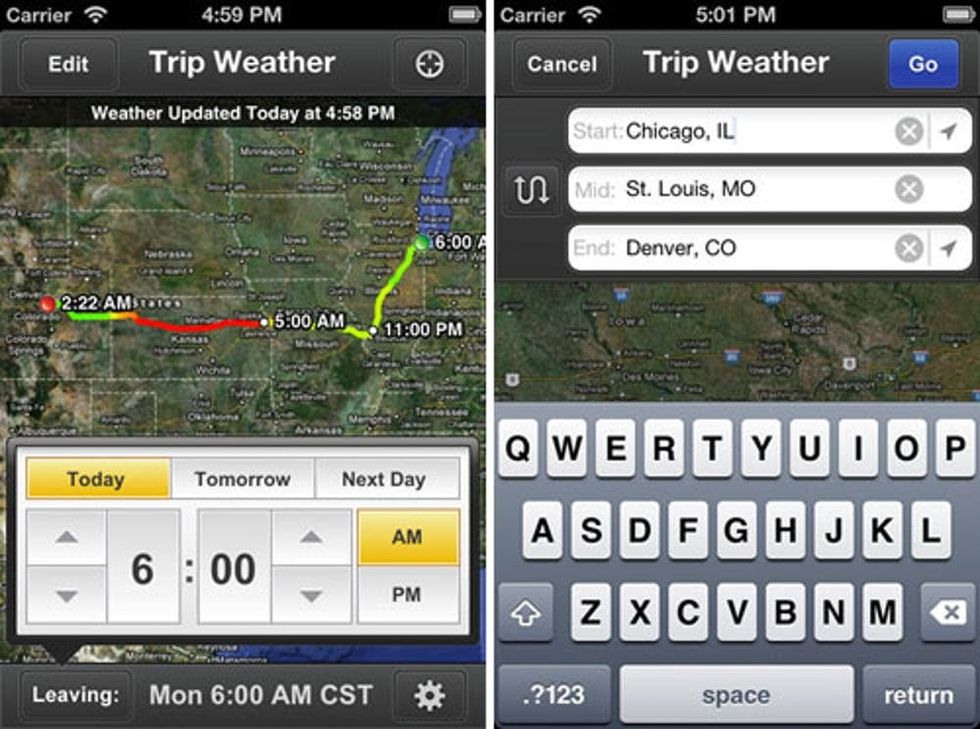 1. Road Trip Weather ($0.99): The weather app on your phone is cool and all, but sometimes you need hour by hour weather information as it corresponds to your route. If there's a thunderstorm threatening Missouri, it might make sense to go north to Iowa. Road Trip Weather is here for you!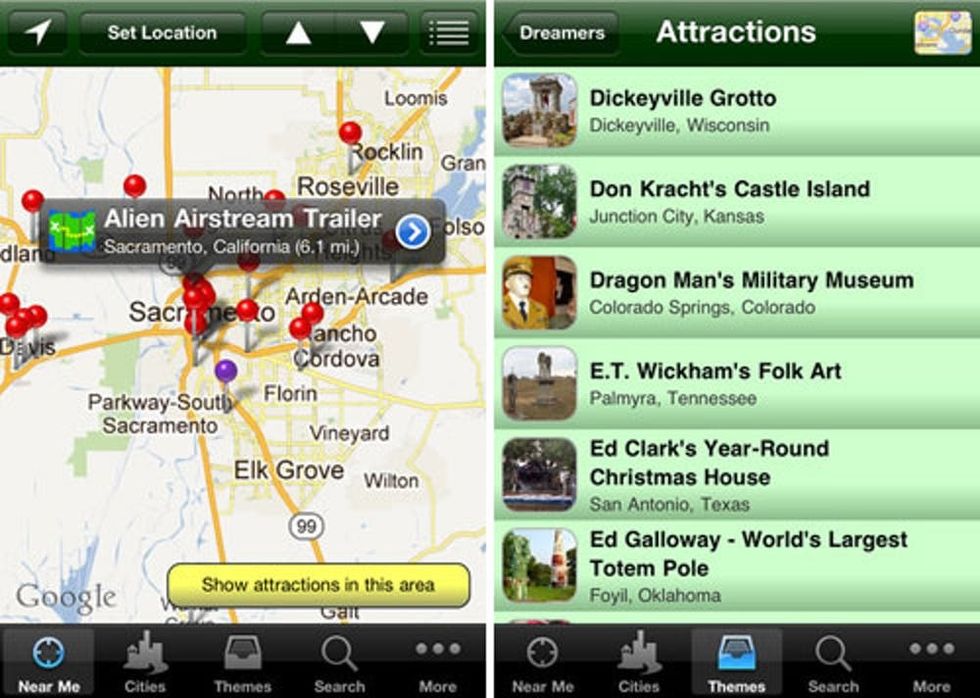 2. Roadside App ($2.99): Sure, you know you want to drive through Graceland and the Grand Canyon, but what about the world's largest ball of twine? Or a park dedicated to giant fiberglass figurines? Miss the good stuff no more with Roadside.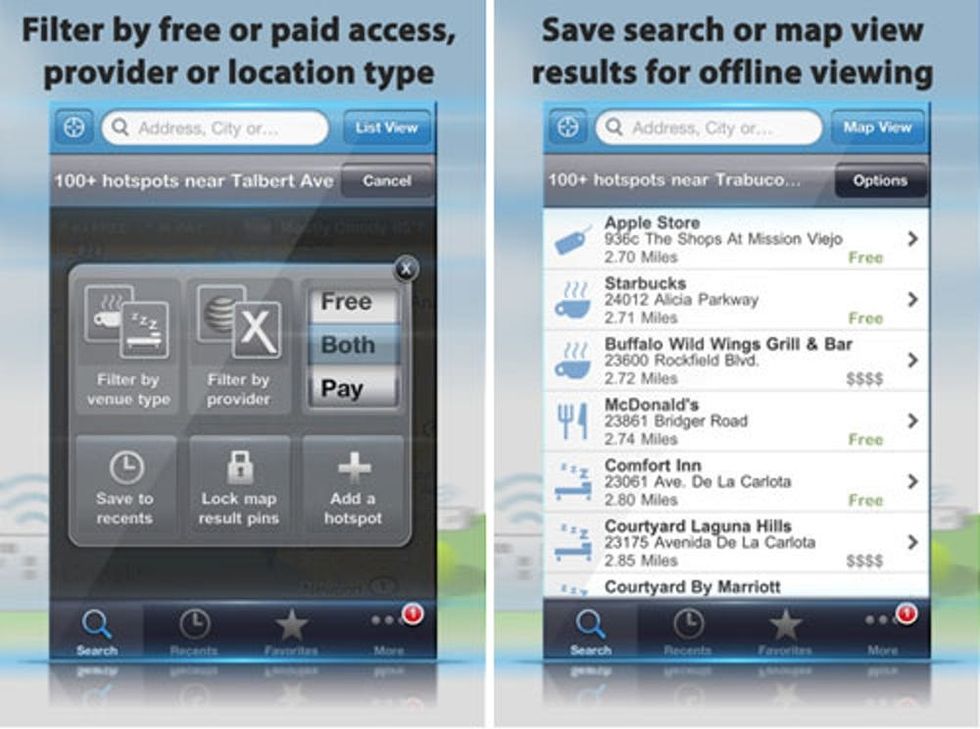 3. WiFi Finder (Free): You're in the middle of Arkansas and you desperately need to upload your latest batch of photographs. Use WiFi finder to locate free and paid WiFi hotspots in over 140 countries. Best of all, it works online and offline on the iPhone or iPod touch.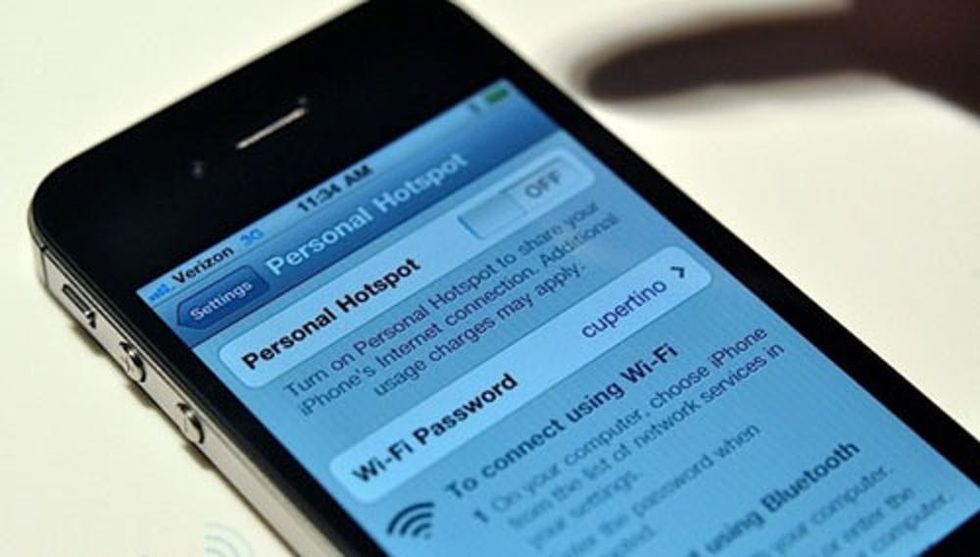 4. Activate Tethering on your Smartphone ($5-$20): Did you know that your phone can turn into a WiFi hotspot? It's true, and it's super convenient. Call your mobile provider and ask about plan options and up your WiFi game.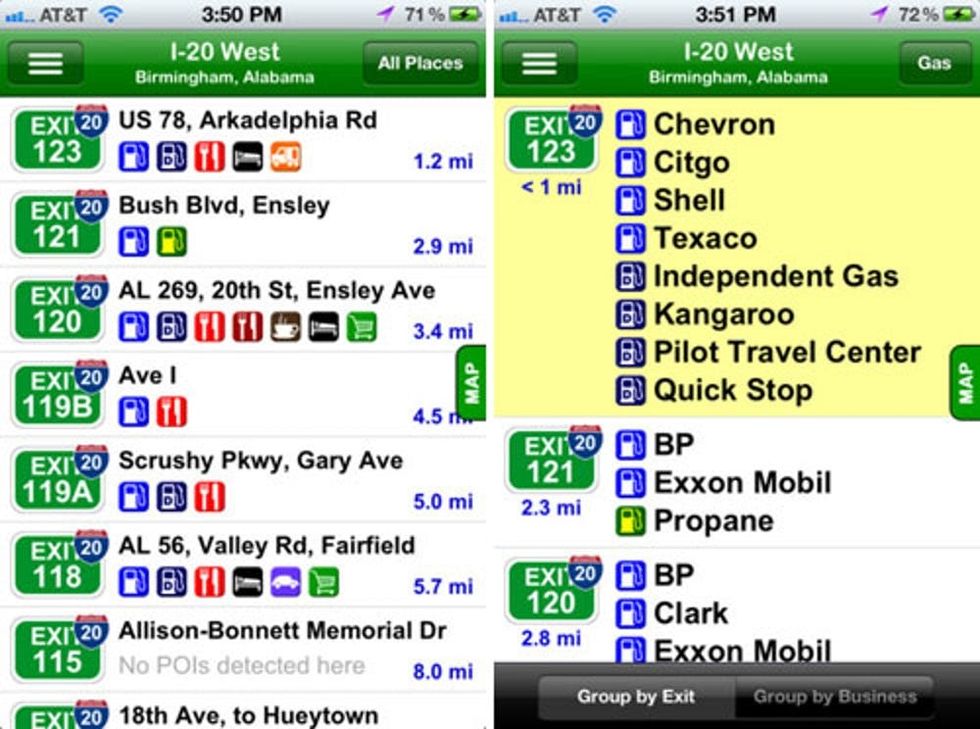 5. iExit ($0.99): How many times have you gotten off at an exit only to realize there are absolutely no restaurants nearby and only one gas station? If you're a road warrior, probably quite a few times. iExit tells you what's coming up in real time, and makes it easy to find the best exit for your needs.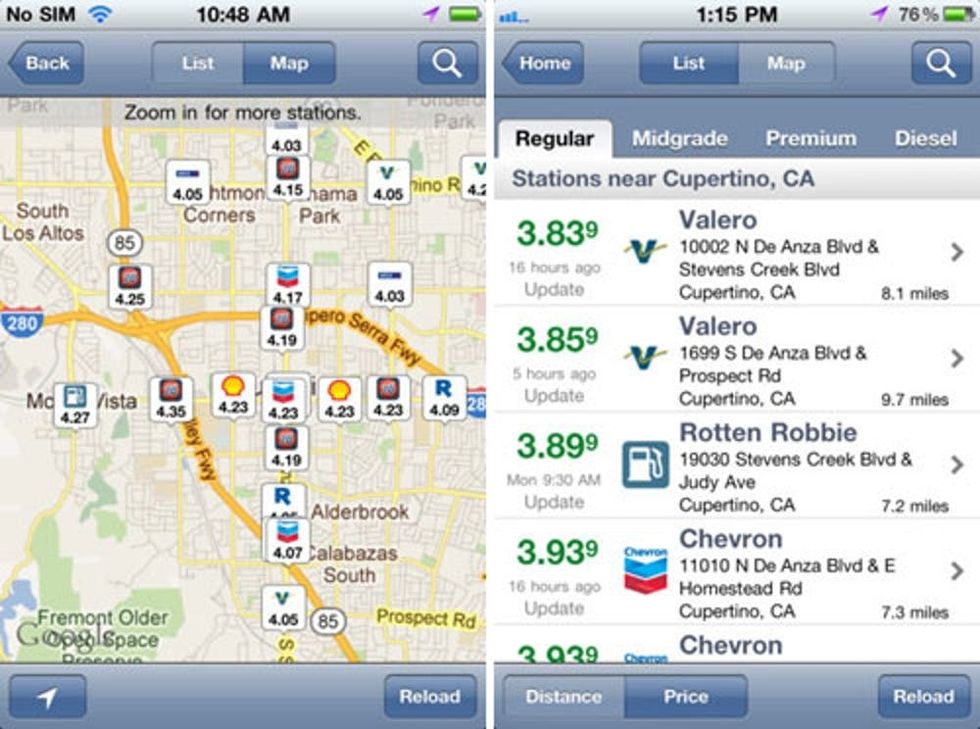 6. GasBuddy (Free): Need to find the cheapest gas on the go? GasBuddy's your bro! This app maps out all of the closest gas stations and lists them by price, distance, and other amenities.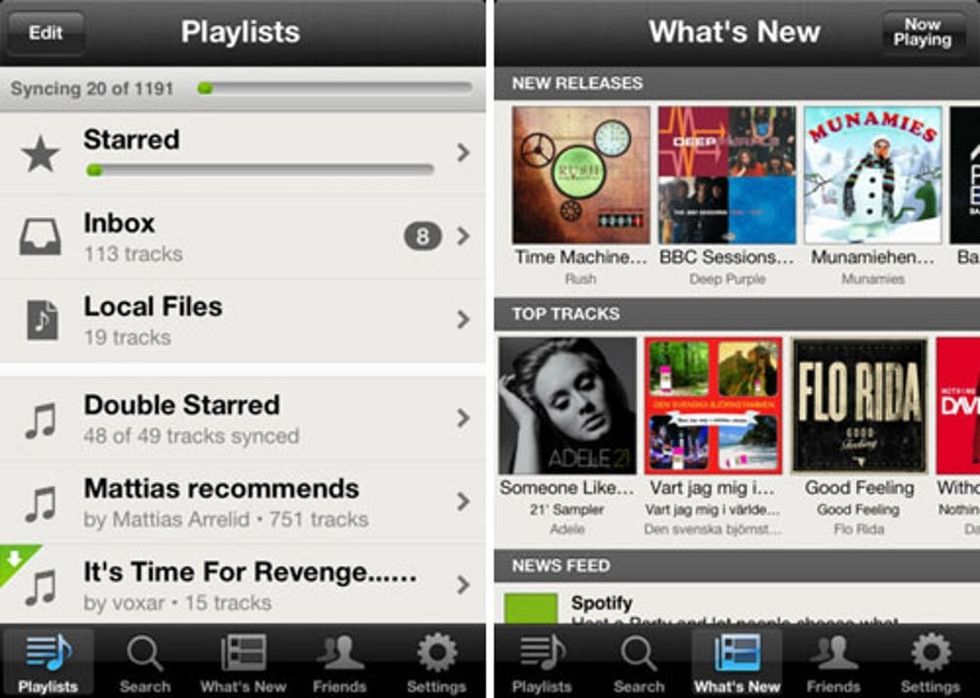 7. Spotify: Music is a completely essential part of any roadtrip. Queue up your favorite tunes on Spotify, create playlists, and listen to your friends' favorite tracks.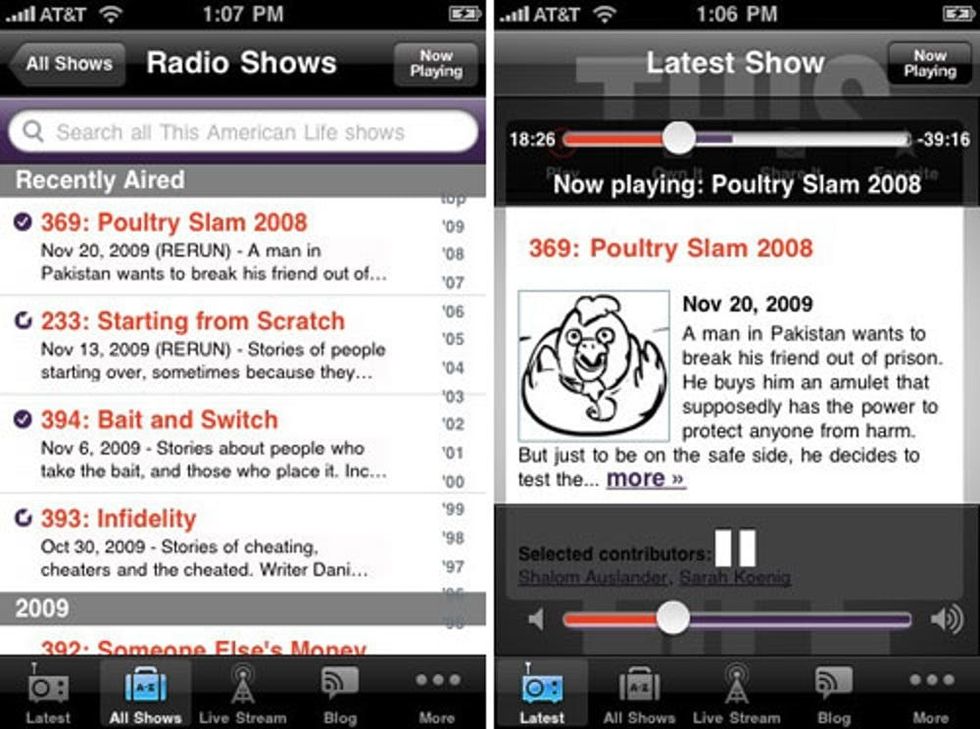 8. This American Life App: If you need a break from tunes, there's always talk radio. The This American Life app is all the Ira Glass you need, and allows you to stream as well as download for offline listening. Our favorites are Act V, Conventions, and The Break-Up.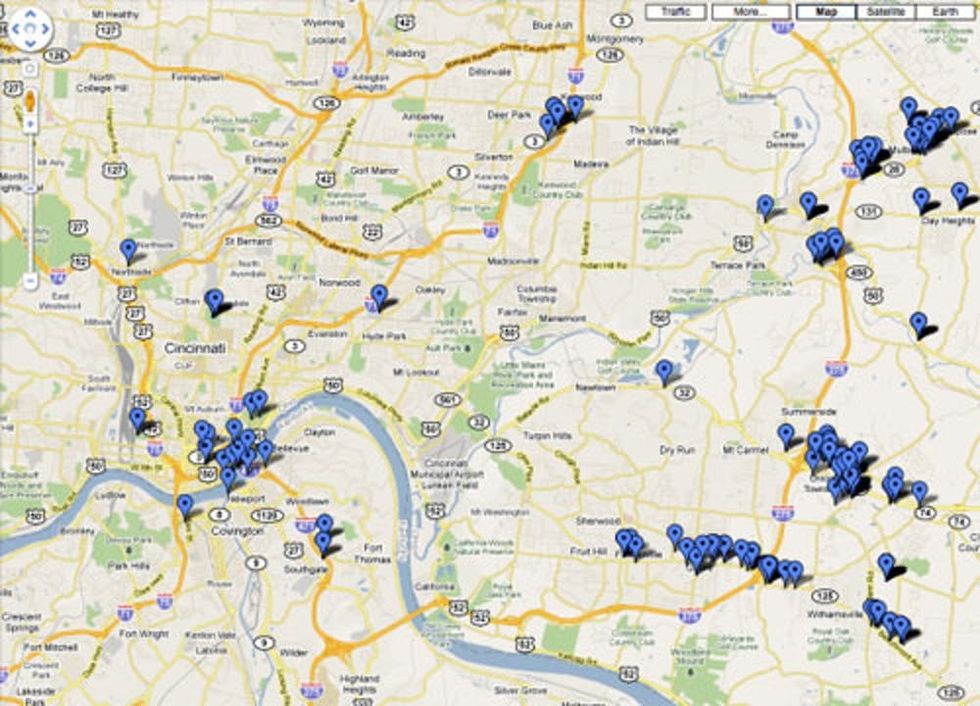 9. Foursquare (Free): Foursquare is great for showing off your skills in your home city, but it's also awesome for keeping track of all those random places you stop on your roadtrip. Share your Foursquare map with friends and let them know about all the hits and misses of your trip, with photos! The way to see your foursquare feed is a map is to go to your foursquare feeds page. Right click the KML link and copy it to your clipboard. Paste the link in Google Maps and revel at your explorer awesomeness.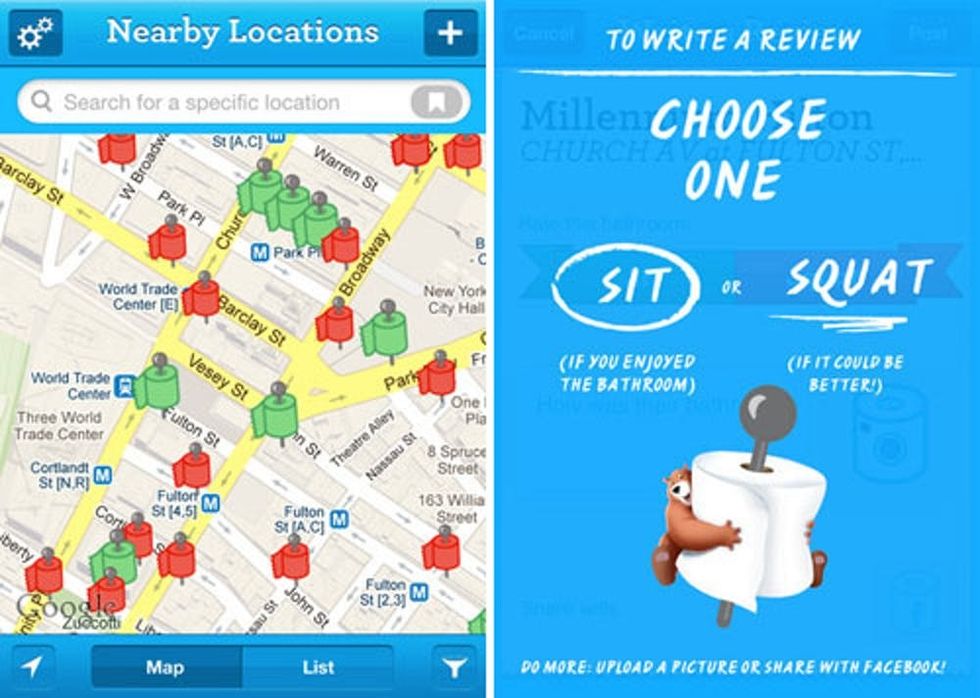 10. Sit Or Squat (Free): When you've gotta go, you've gotta go. Sit or Squat by Charmin is a location-based map of all the nearby public restrooms, with ratings based on reviews. Choose "Sit" if the bathroom is good, and "Squat" if it could be better.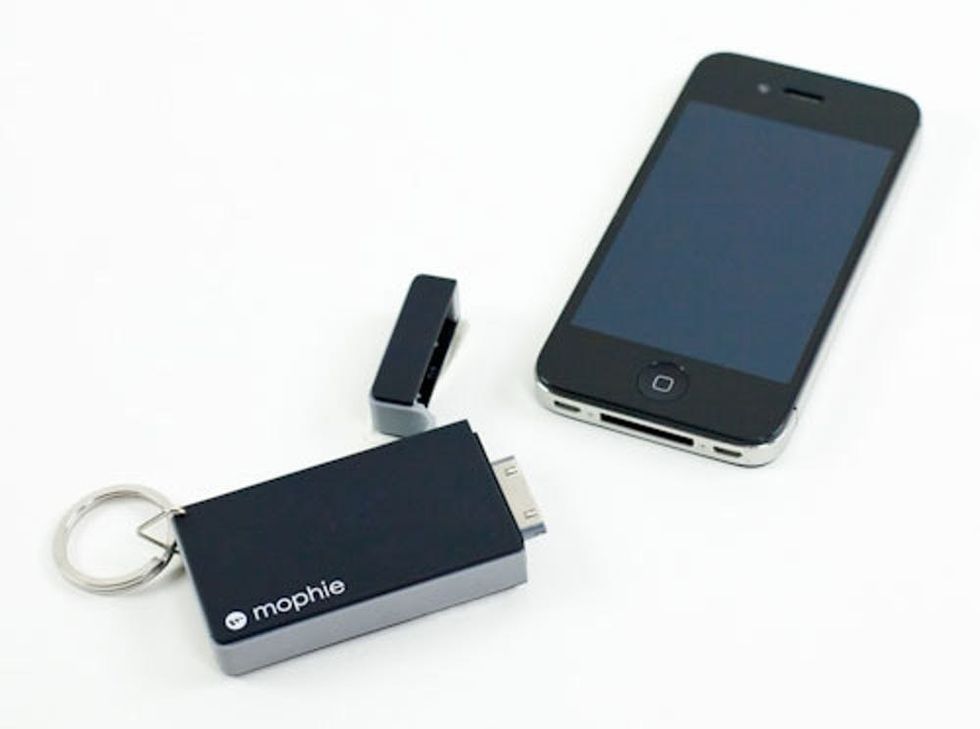 11. Mophie Keychain Charger ($35): Need to charge your iPhone on the go and don't have a free cigarette lighter? Keep the Mophie on you at all times.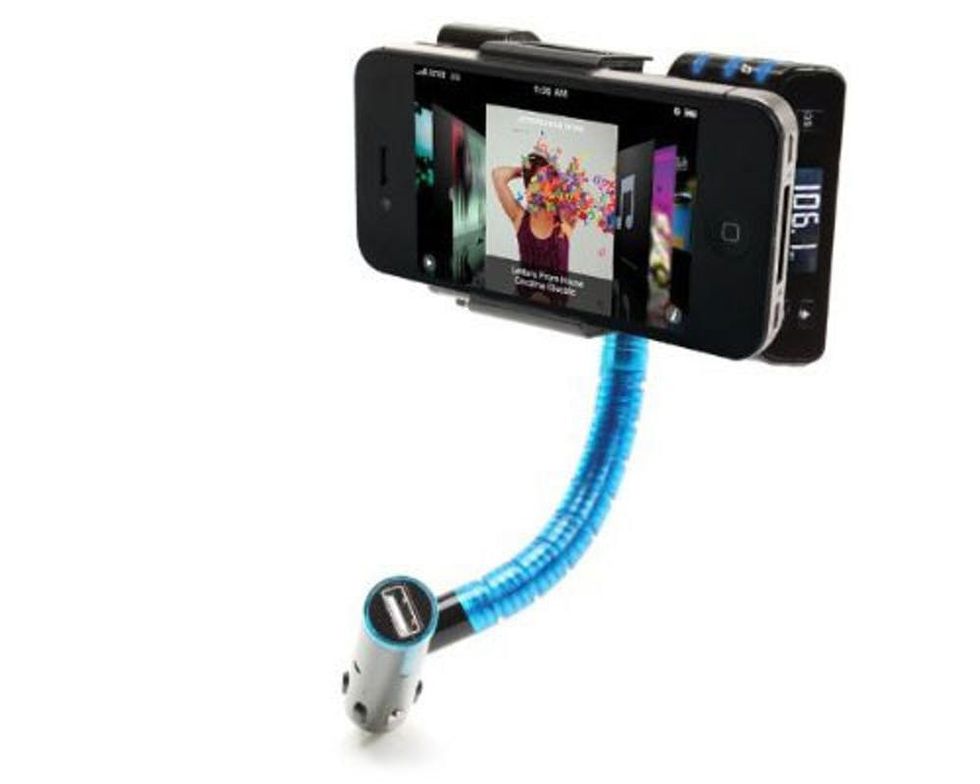 12. iPhone Car Mount + Charger ($30): There are dozens of iPhone mounts on the market, and quite a few that charge your phone at the same time. We like this one for the pop of color and flexibility no matter where you want your iPhone to be on view. It charges, displays, and transmits music from your iPhone via the radio.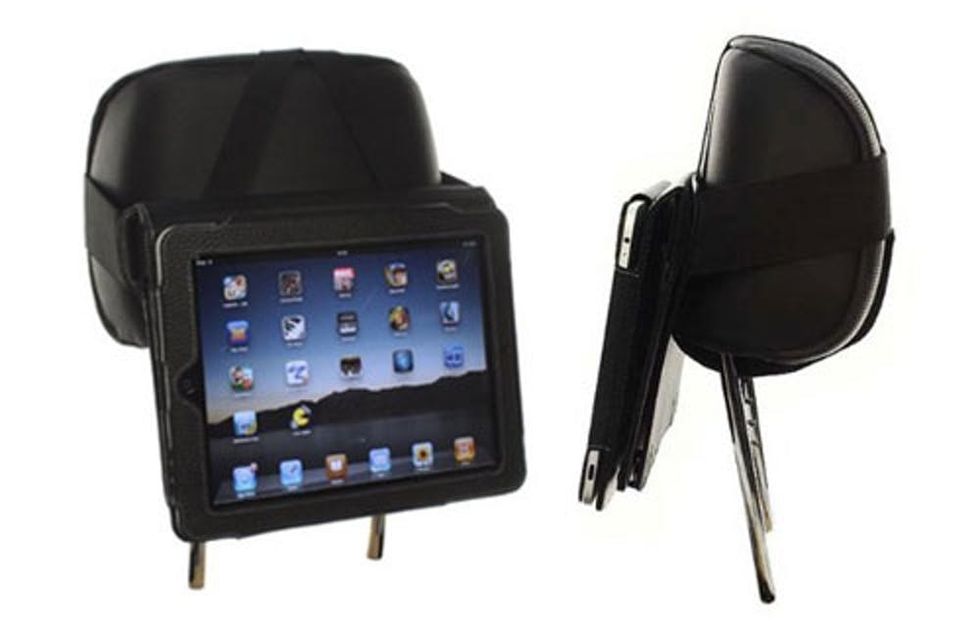 13. iPad Headrest Mount ($26): Going on a trip with a gaggle of little ones? Or a couple noisy grown ups? Entertain them and keep them quiet with iPad movies, games, and music. This headrest mount makes it super easy and safe.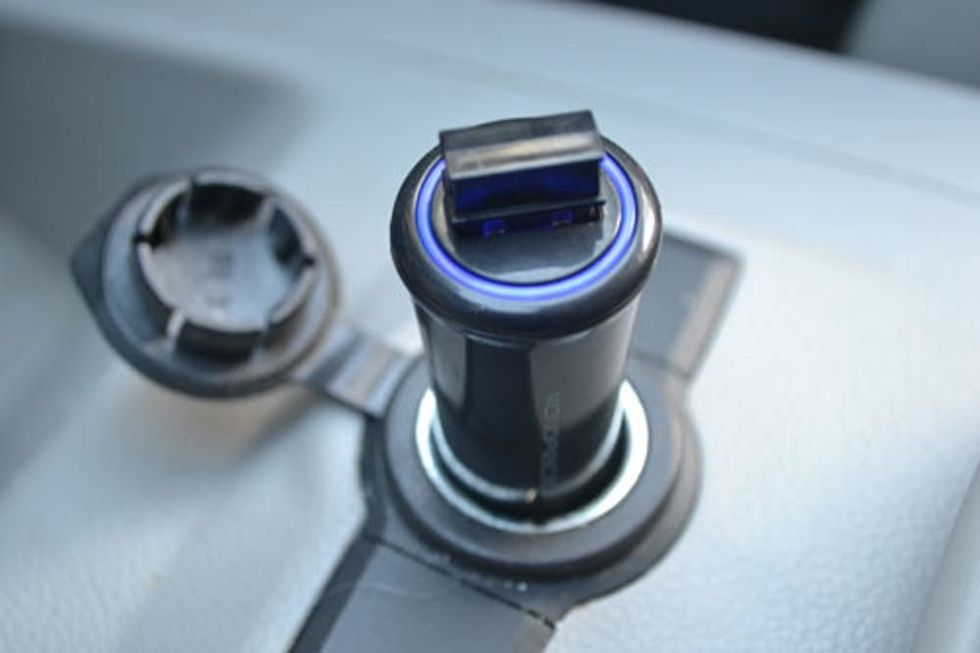 14. Find My Car Smarter ($30): This handy little device plugs into your cigarette lighter and tells your phone where you parked! Perfect for days when you park in a new city and totally forget where your day of wandering kicked off.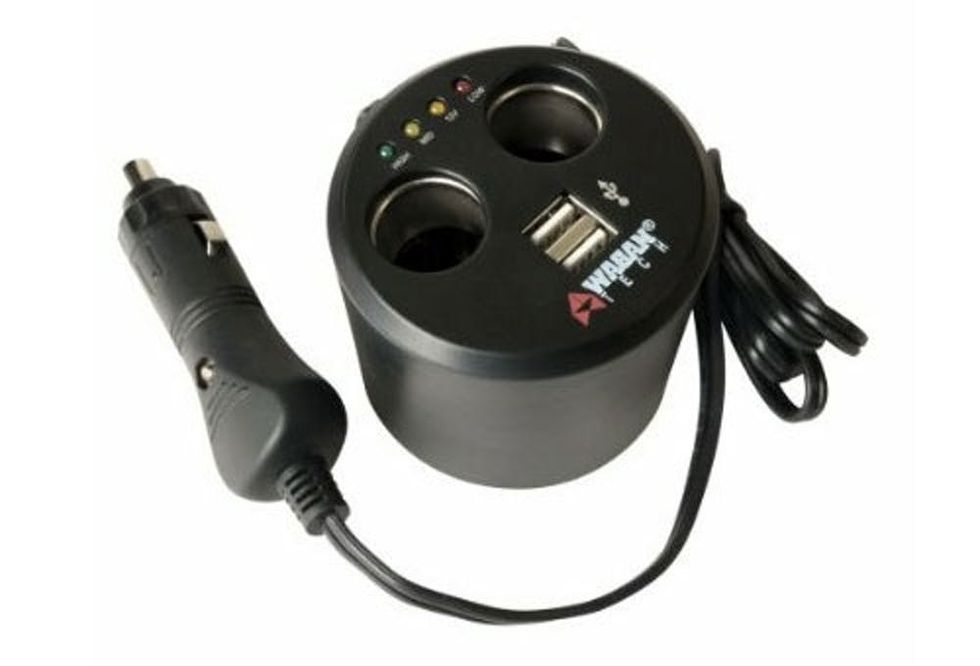 15. Cup Holder USB Power Adapter ($15): Who uses their cup holder anyway? Honestly, most standard cup holders don't hold the drinks you want them to, and end up holding your phone. So, they should probably charge your phone too, right? This sits snugly in any cup holder, plugs into your cigarette lighter, and can power 4 devices (two via USB, two via cigarette lighter sockets).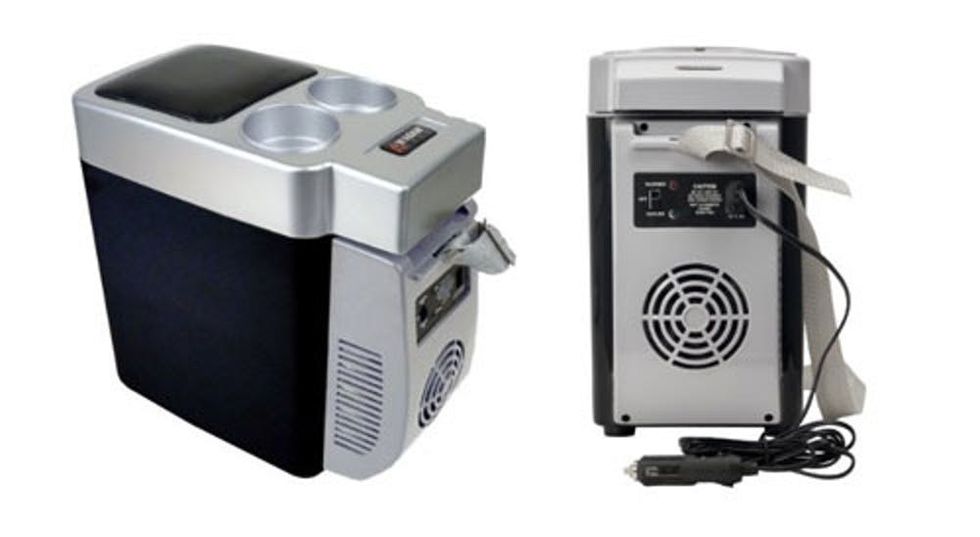 16. Personal Fridge & Warmer ($31) Speaking of charging things off of your cigarette lighter, how about an entire mini fridge? With this little gadget, you can keep food and drink cold or warm, and can even carry it to-go. Plus, you get two extra cup holders for the backseat!
How do you get your road trip on? Leave us a note in the comments below.
Anjelika Temple
As Chief Creative Officer and Founding Partner at Brit + Co, Anjelika Temple brings her voracious consumption of all things creative and colorful to DIY projects, geeky gadgetry finds and more. When she's not DIY-ing her heart out, you'll find her throwing dinner parties with friends or adventuring with her husband David, their daughter Anokhi, and their silly dog Turkey.