22 Heart-Melting DIY Ideas for the Perfect Valentine Date Night
Jan 27, 2014
Since you already know what to do with your hair and how to paint your nails, it's time to start thinking about all of those little details that will make your Valentine's Day date night perfect. So, pull out those heart-shaped treats, and grab a pair of scissors. Here are 22 heart-melting DIY ideas for the perfect Valentine's Day date night.
---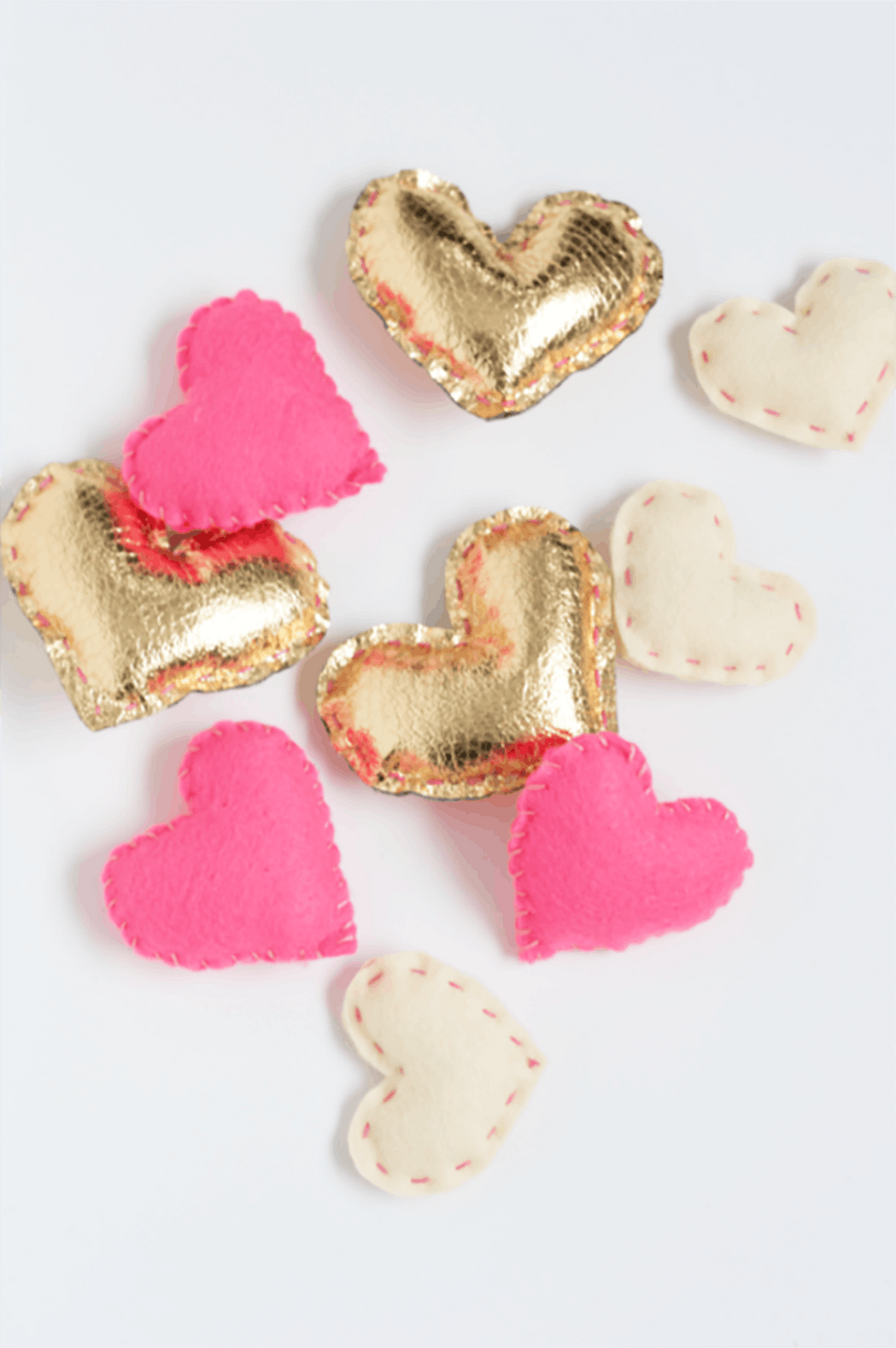 2. Puffy Valentine Hearts: Are you swooning yet? These puffy felt Valentine hearts can be used for almost anything from a garland to a little surprise under your love's pillow. (via The Alison Show)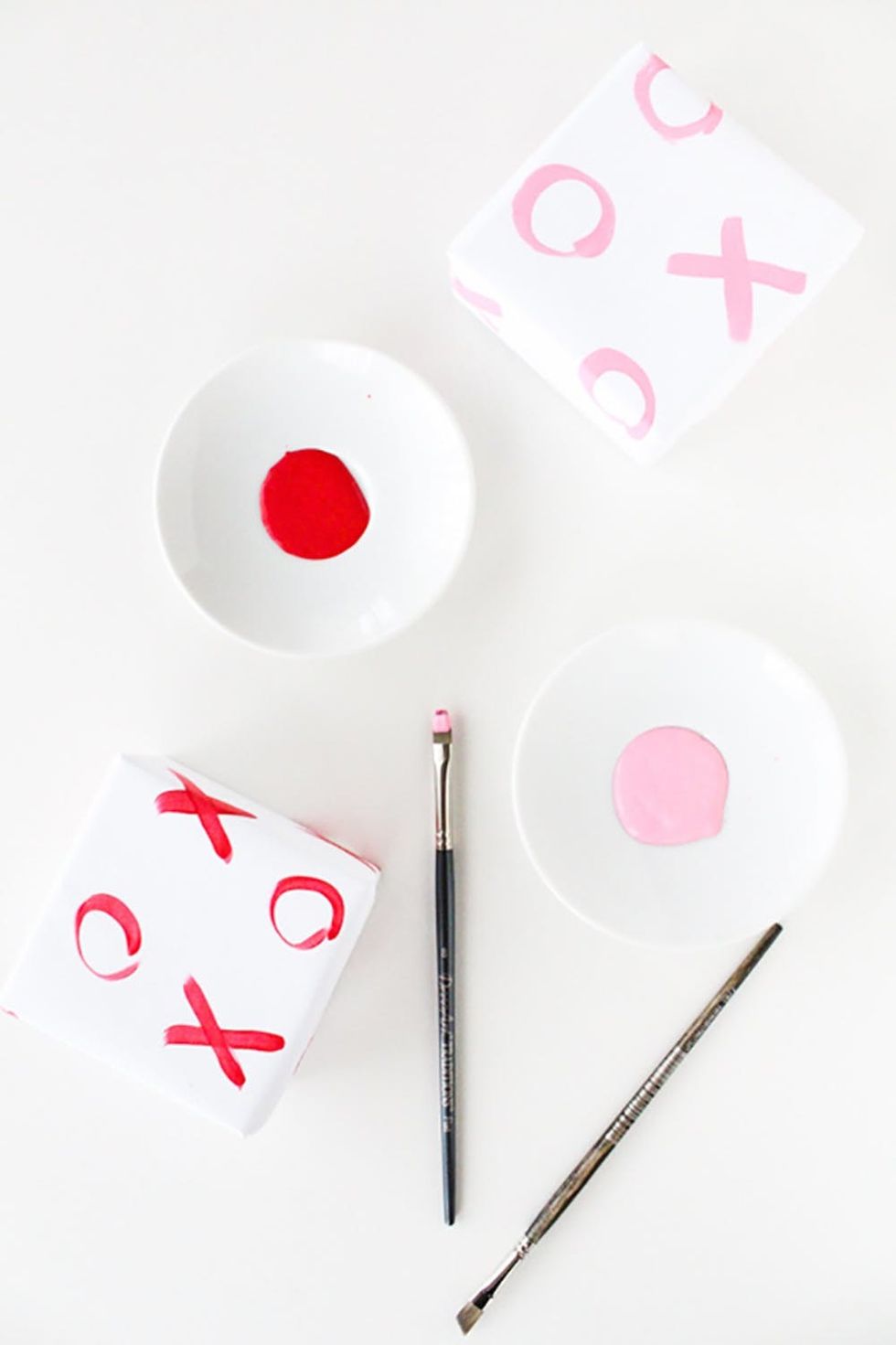 3. Homemade XO Wrapping Paper: If you're planning to do a little gifting, this wrapping paper will have him saying thank you before he even opens the present. (via Sugar and Cloth)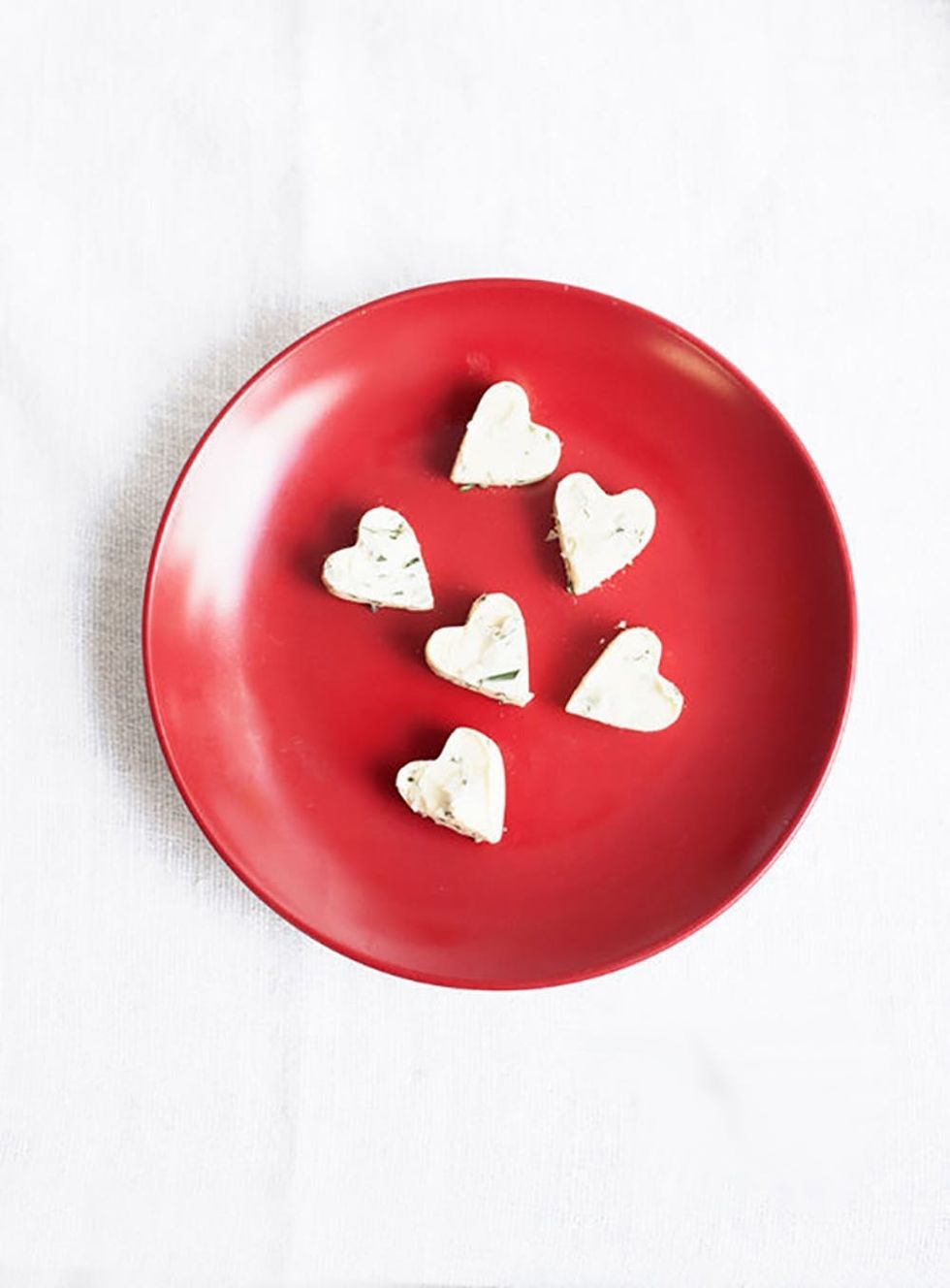 4. Heart-Shaped Butter: Making dinner for someone sweet? This heart-shaped butter will make it obvious that this isn't your regular dinner night. (via Design Love Fest)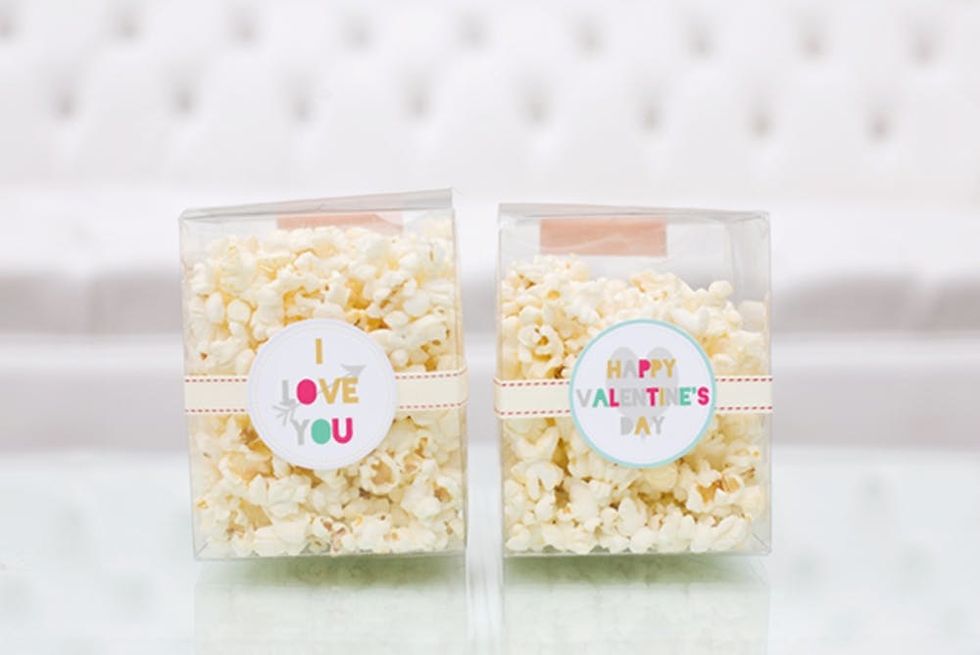 5. Valentine's Day Movie Night Popcorn Favors: There is nothing better than a relaxing movie night with your sweetheart. If you are planning that, these popcorn favors will make your Valentine feel extra special. (via Kristi Murphy)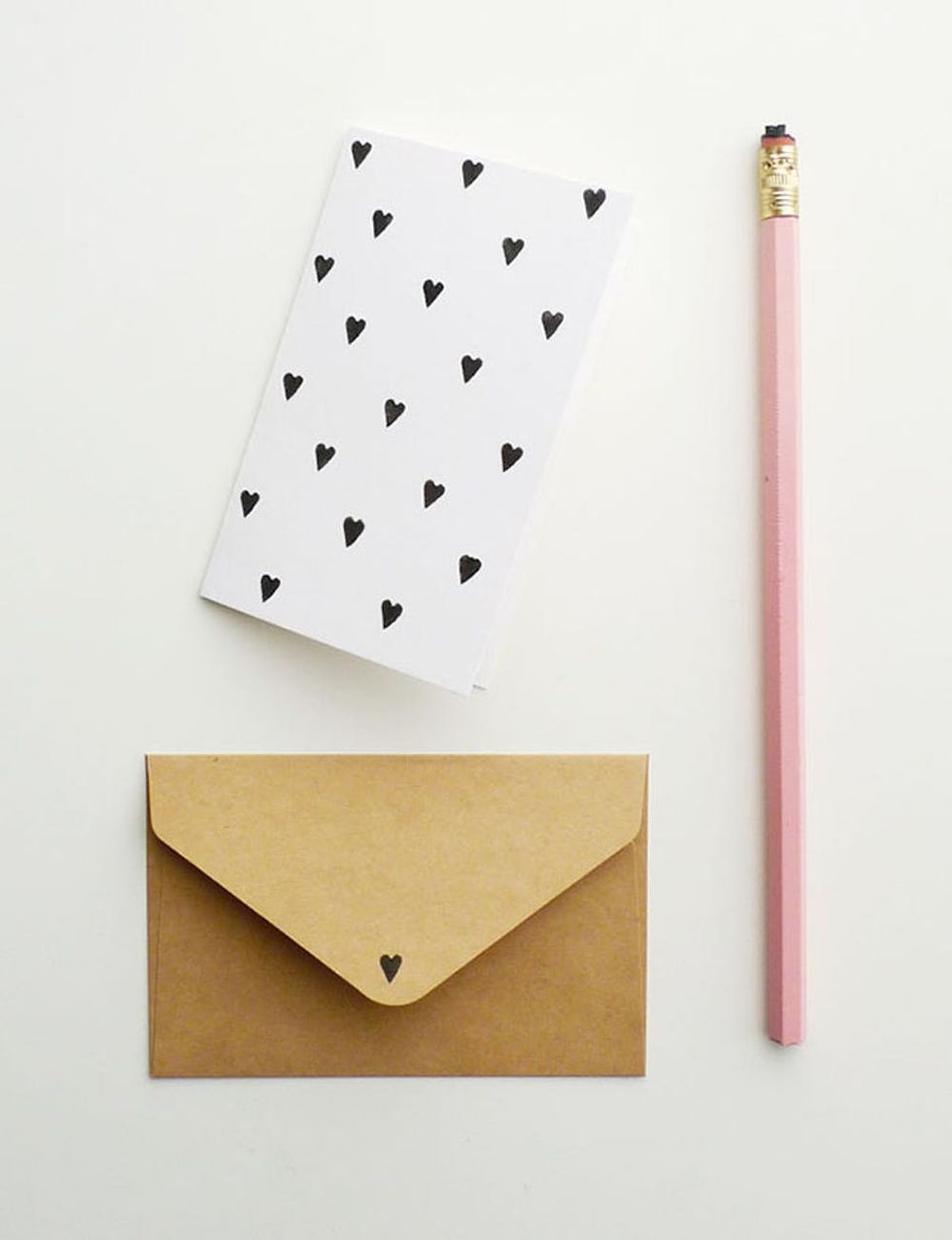 6. Eraser Heart-Stamped Card: They're simple. They're sweet. And they're just the thing to accompany your Valentine's Day gift. (via Cotton and Flax)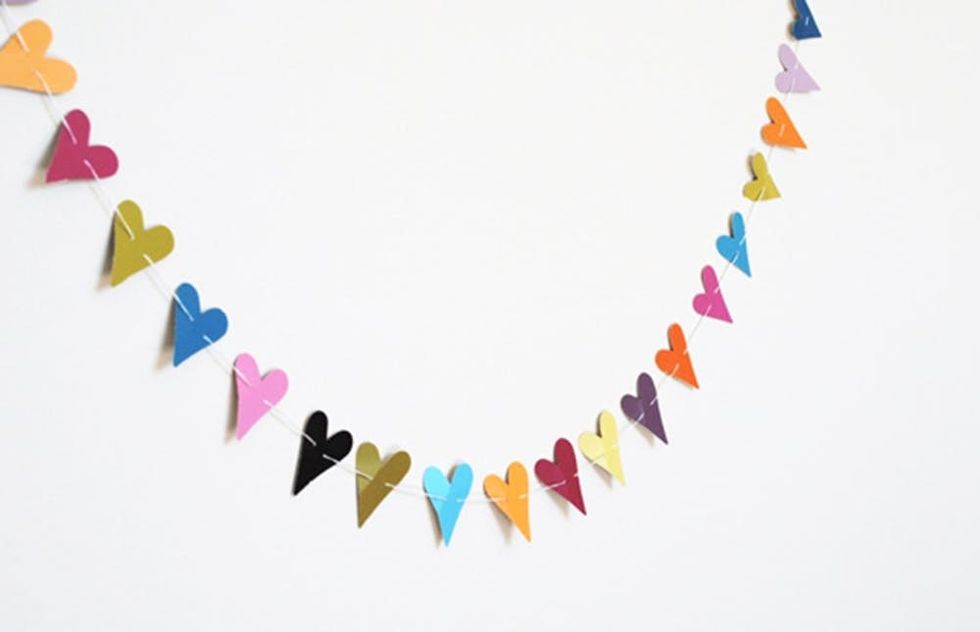 7. Paint Swatch Heart Garland: This heart garland is made out of paint swatches. How cute is that? (via Oh Crafts)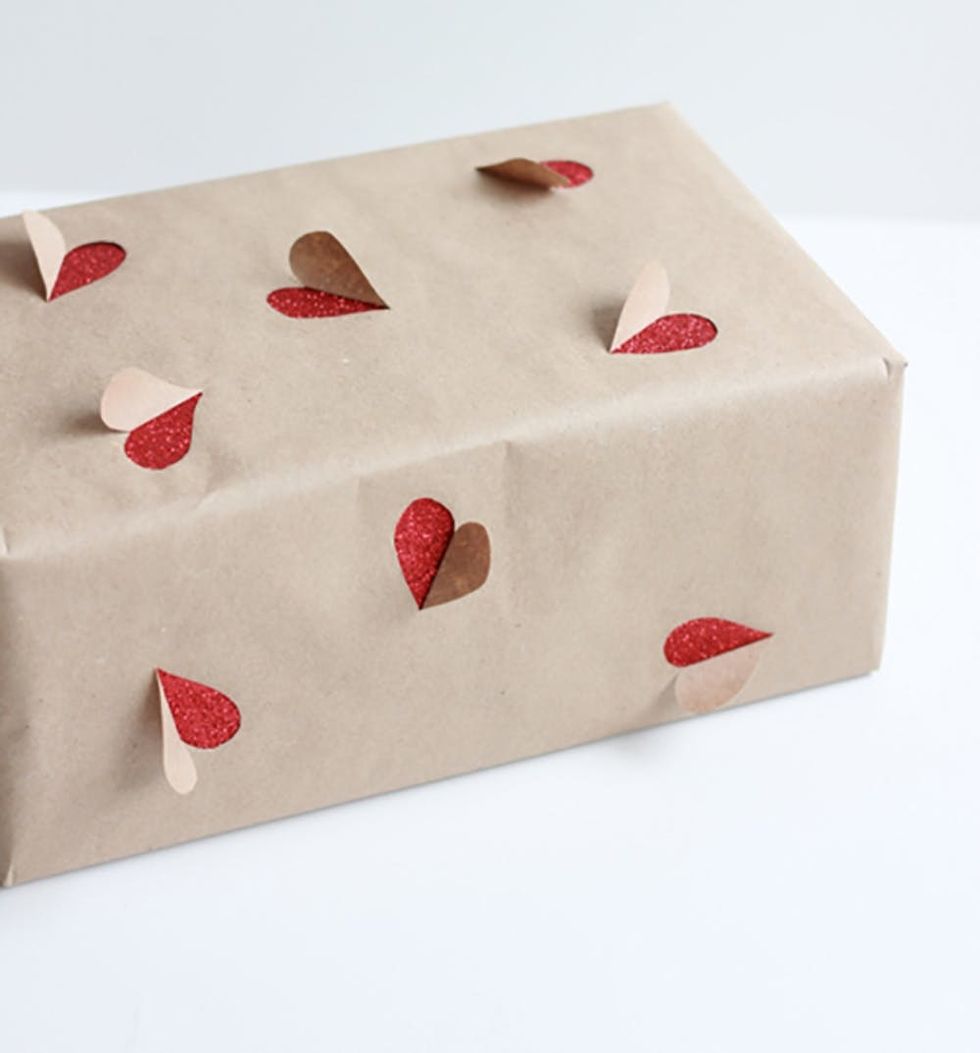 8. Glitter Heart Wrapping Paper: We are obsessed with this glitter heart wrapping paper. It will make your date's gift even more spectacular. (via The House That Lars Built)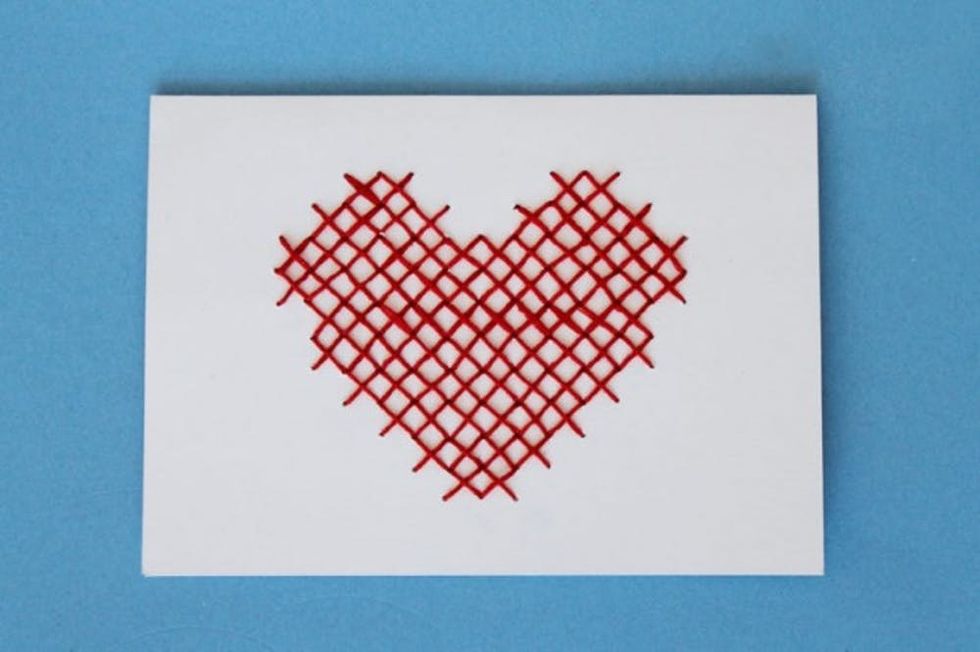 9. Heart-Stitched Card: This card will melt the heart of its recipient. And the best part is, it's simple to do. (via Brit + Co.)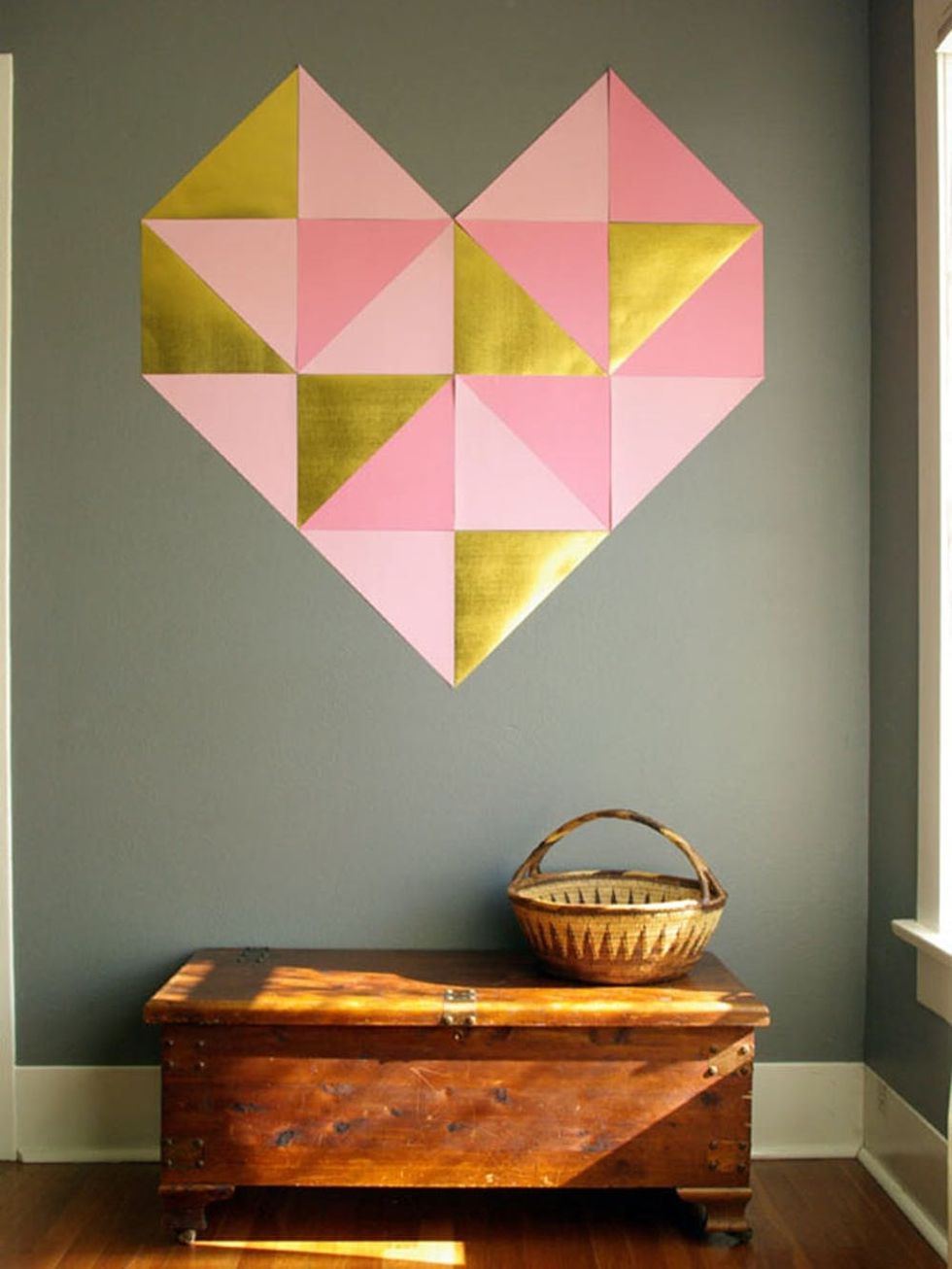 10. Geometric Wall Heart: We love how modern this geometric wall heart is. It's a great backdrop to your V-Day dinner. (via Oleander and Palm)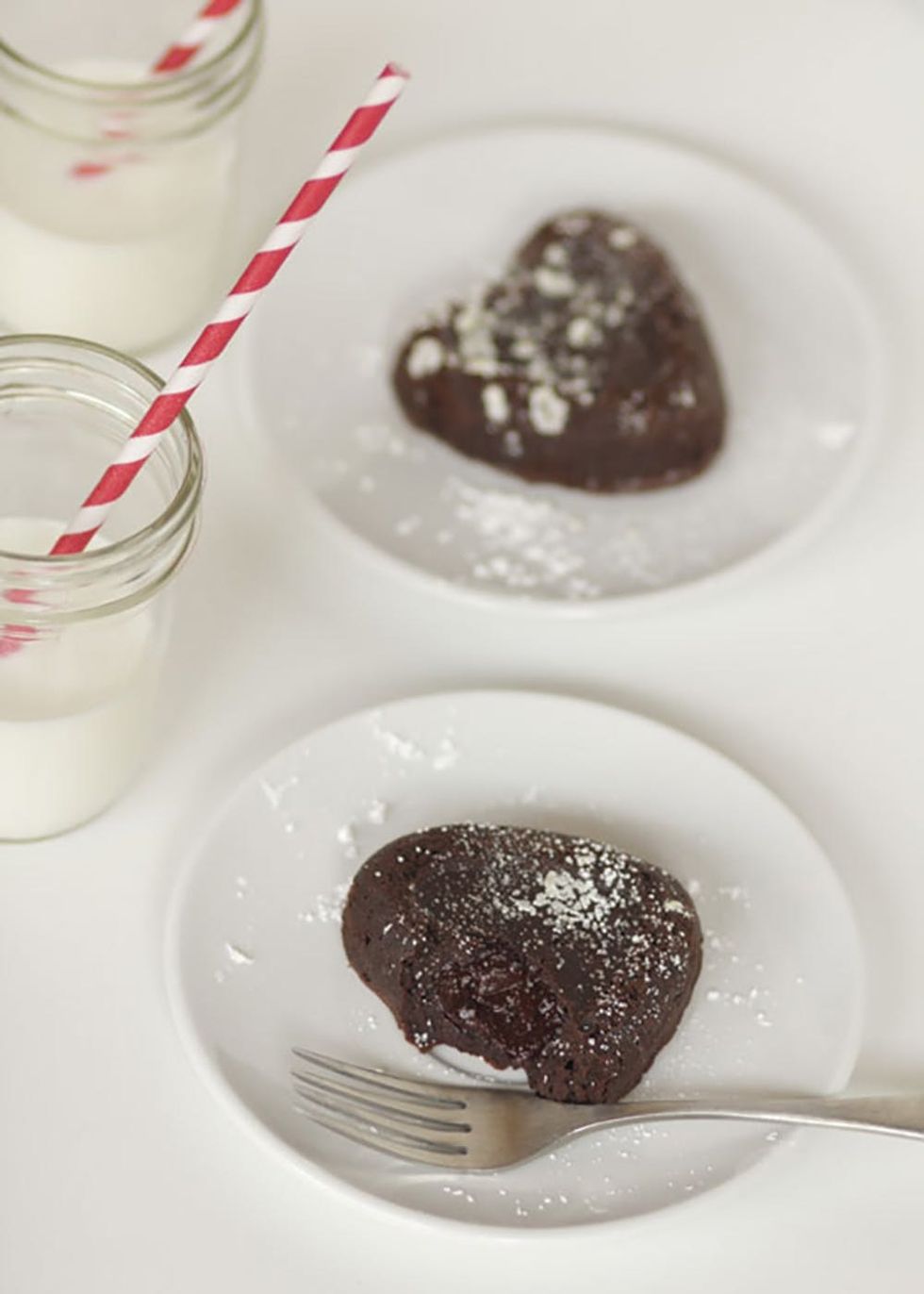 11. Mini Heart-Shaped Molten Cakes: We are in love with molten chocolate cake here at Brit + Co. And these definitely take the cake — pun intended ;) (via Swoon Studio)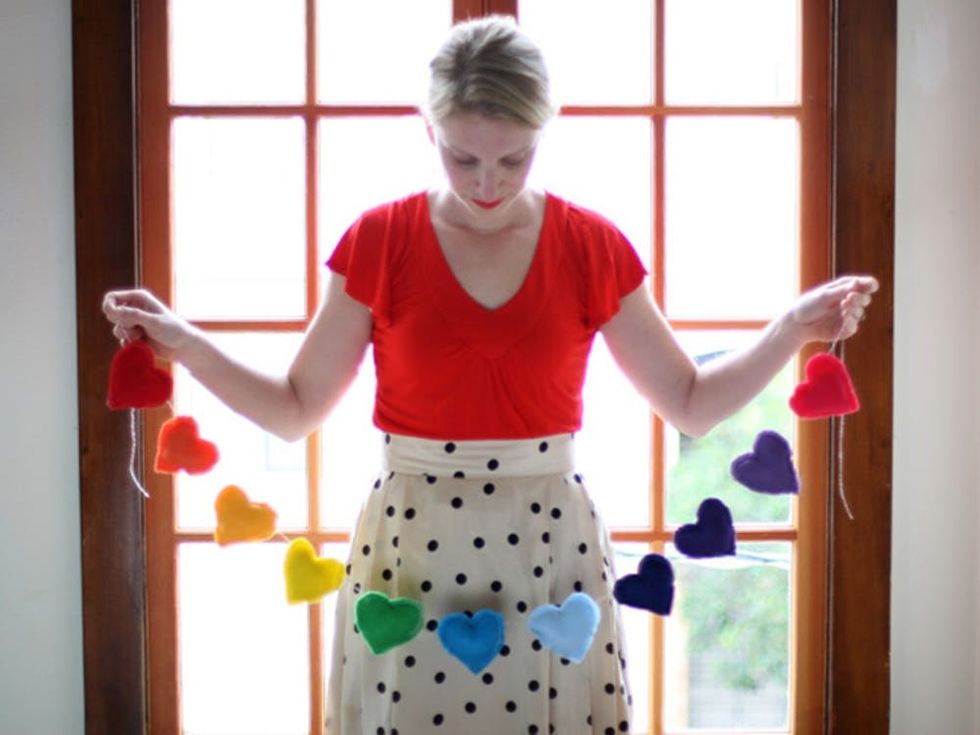 12. Rainbow Felt Heart Garland: You can make this precious little thing with supplies you probably have laying around the house. Make it with the kiddos the day before your date night, so they don't feel left out. (via Momtastic)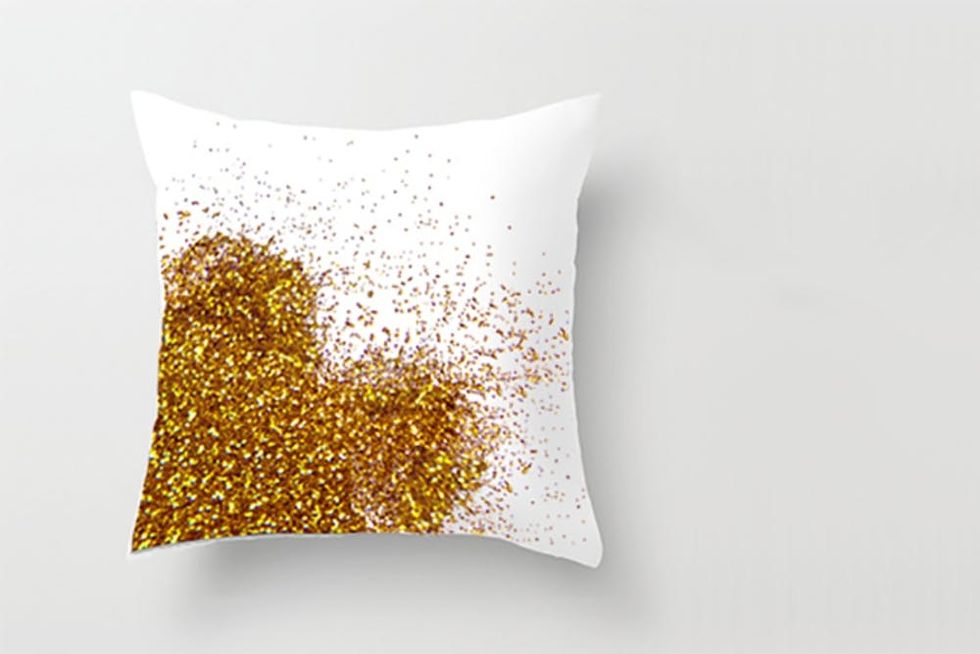 13. Gold Glitter Heart Pillow: Switch out your normal throw pillow for this cute little number on February 14th. (via High on DIY)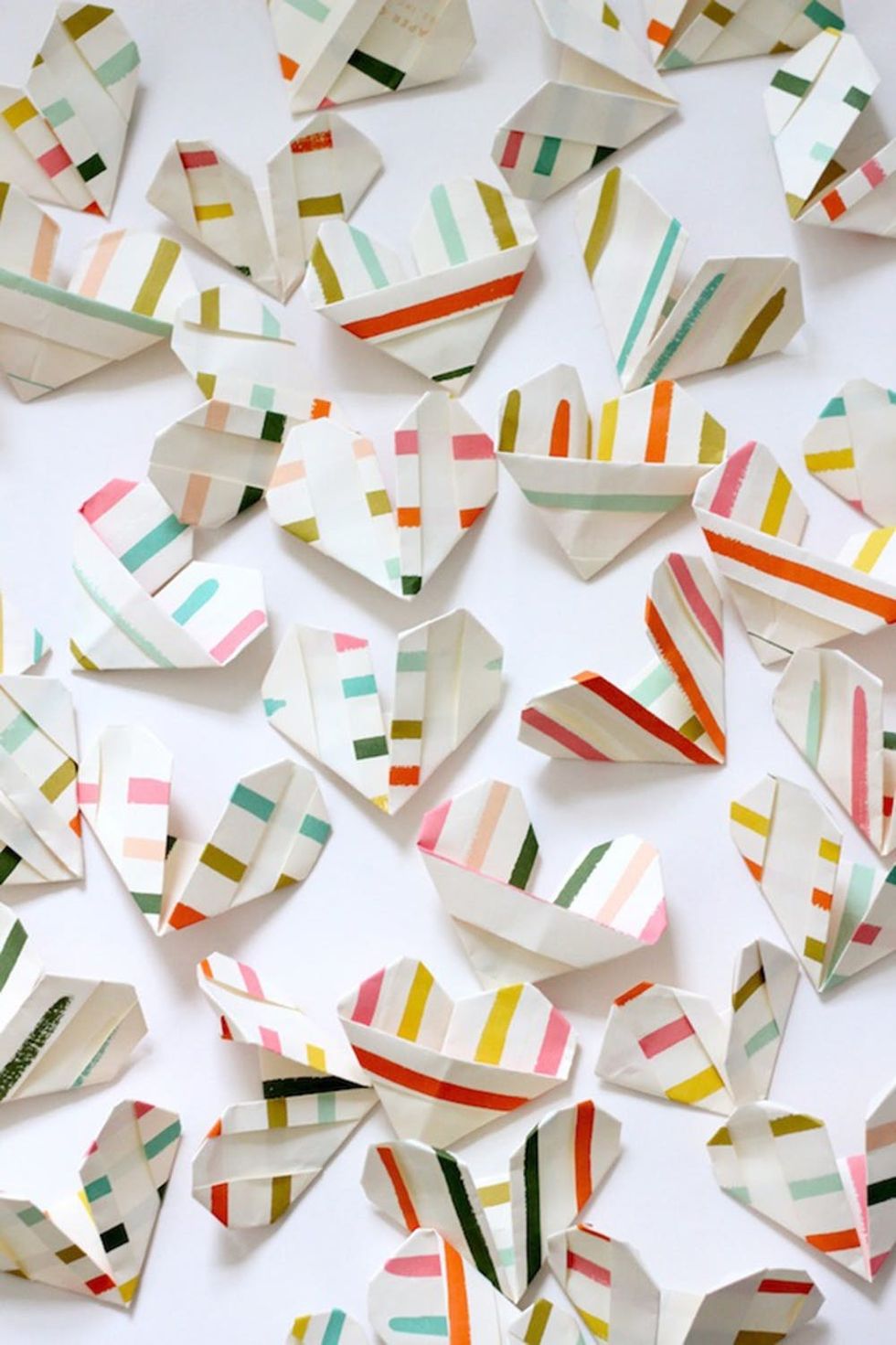 14. Wall of Love Notes: This is such a special idea. Cover your wall with these pretty little love notes and have your Valentine open them, one by one. (via You Are My Fave)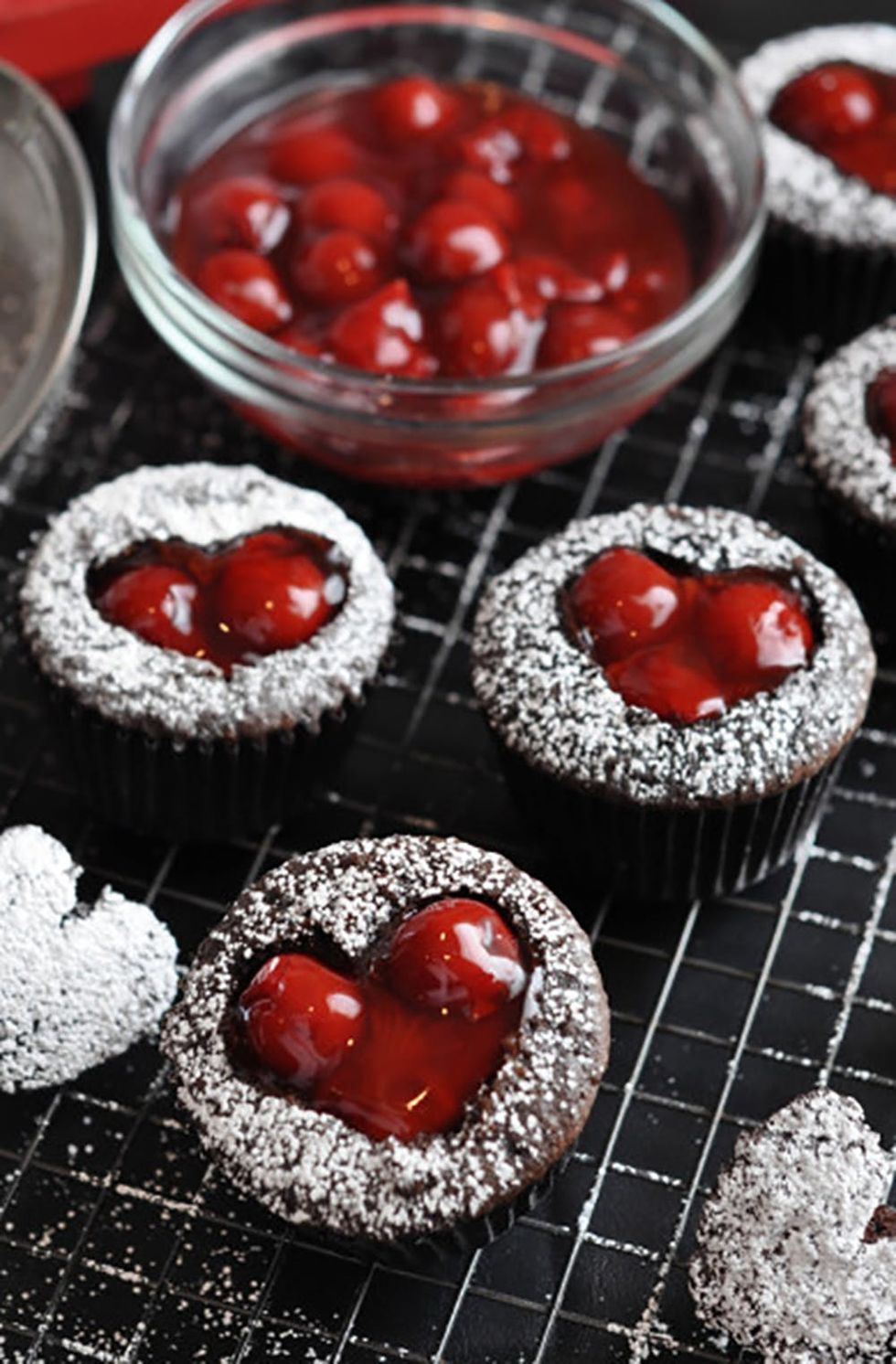 15. Cherry Cordial Cupcakes: They're made with dark chocolate, so they're healthy, right? Maybe not, but if there is a day to splurge on sweets, February 14th is it. (via Lemon Sugar)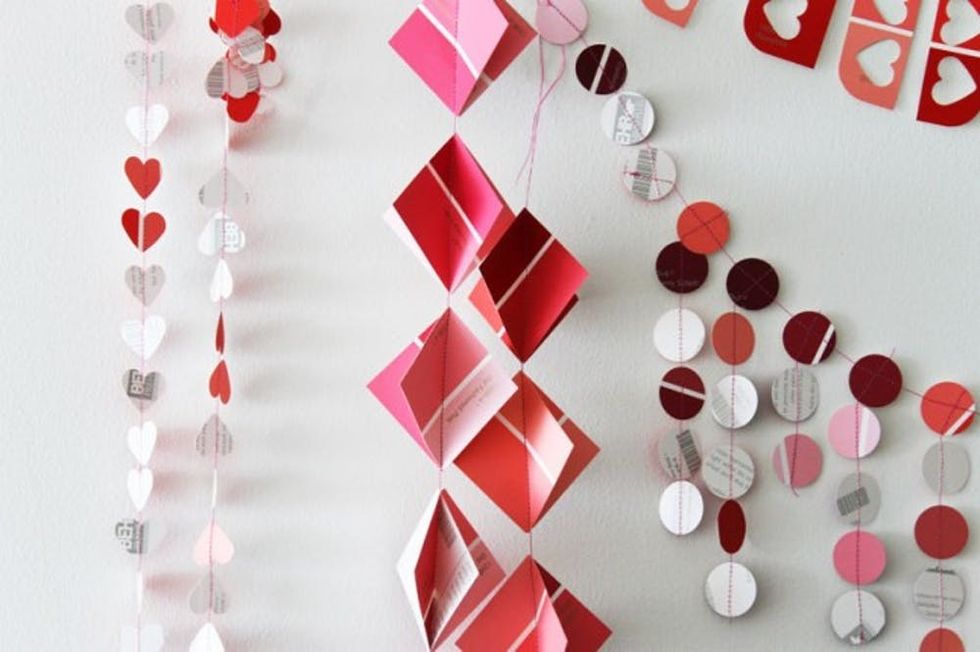 16. Paint Chip Garlands: Another paint chip project! These garlands are practically free. That's something we can all appreciate. (via Brit + Co.)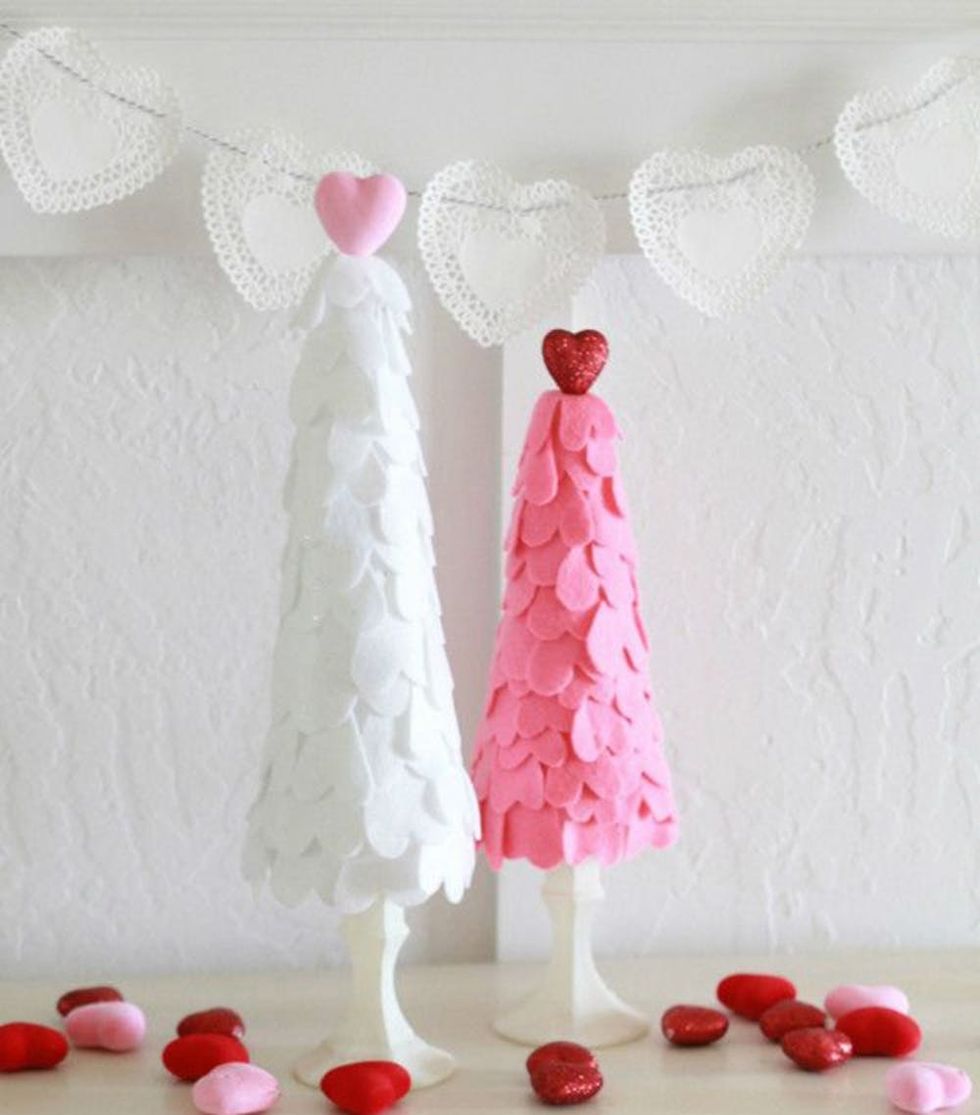 17. Felt Heart Valentine Trees: Trees aren't just for Christmas anymore. (via Lolly Jane)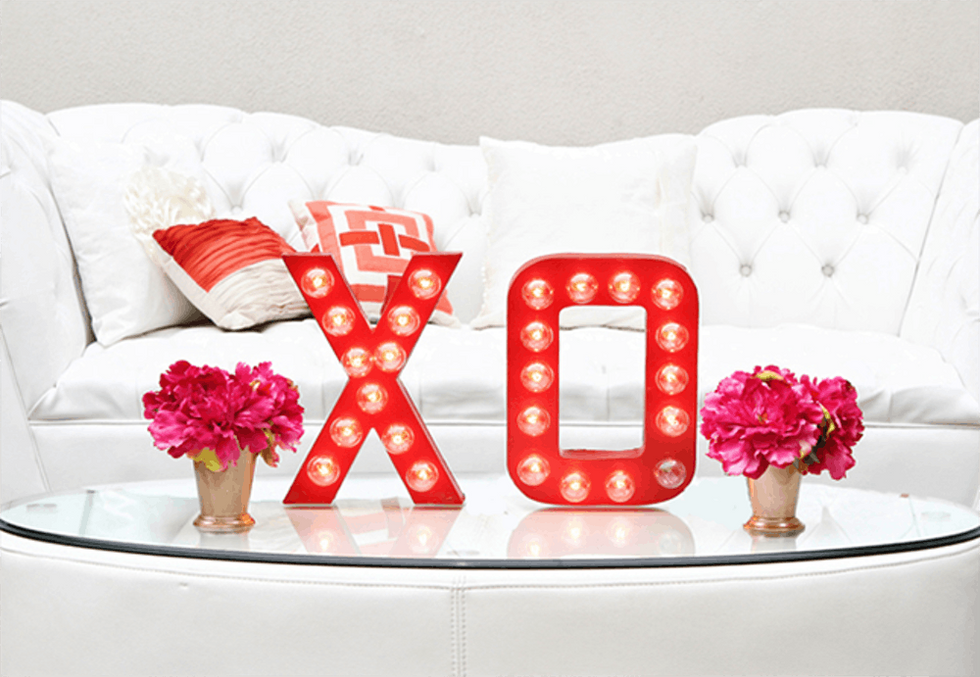 18. XO Marquee Sign: This is a great way to light up that romantic date night. We suggest turning off all of the lights and just using this to light up your space. It's sure to make it a relaxing and romantic evening. (via Kristi Murphy)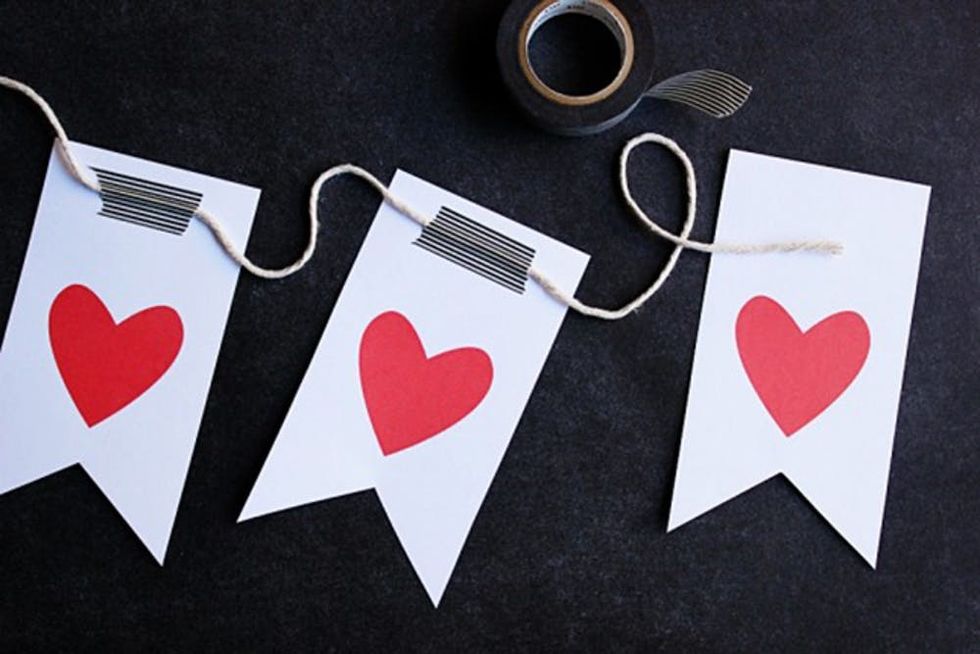 19. Heart-Stamped Banner: We love the black and white washi tape on this heart banner. And we think it would look just adorable on your mantle. (via The Sweetest Occasion)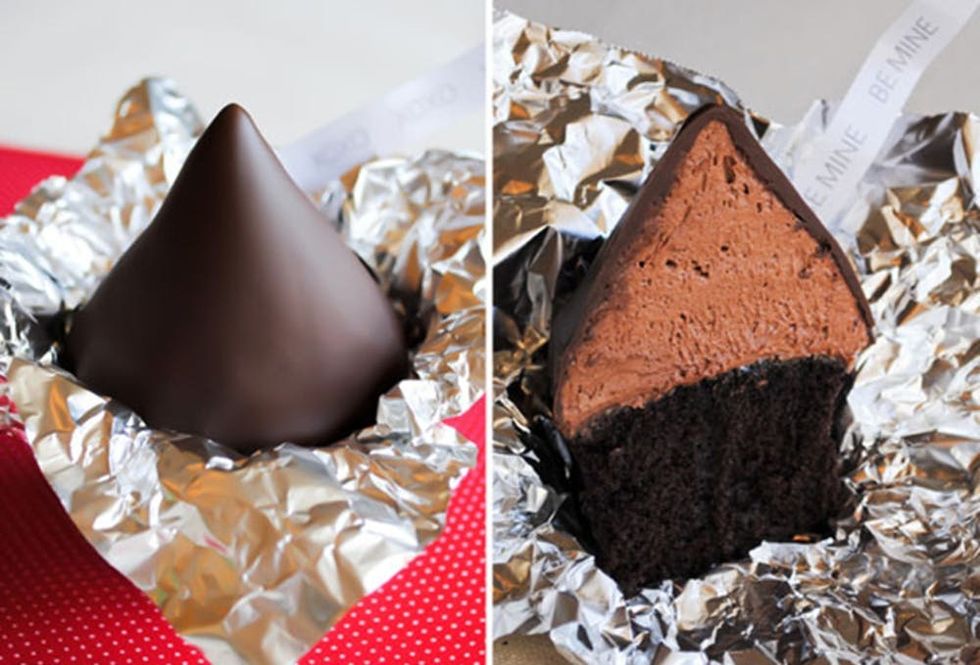 20. Cupcake Hersey Kisses: Truth be told, we really love anything with the word "cupcake" in it. However, these cupcake Hershey Kisses might be one of the most creative things we have seen yet. (via The TomKat Studio)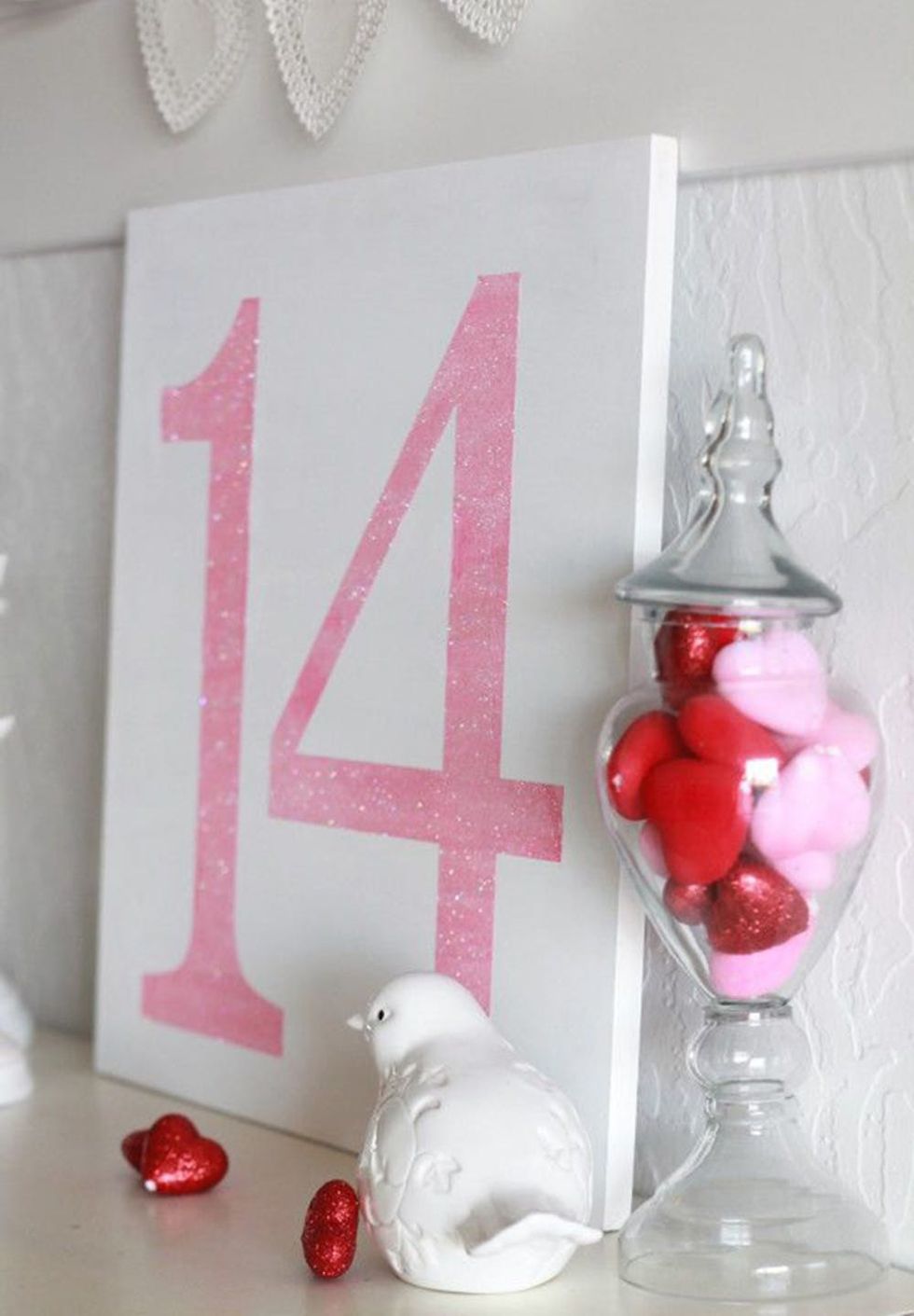 21. Glittery 14 Sign: We kind of feel like poor little number 14 gets forgotten for Valentine's Day. But here it takes center stage like an old pro. (via Lolly Jane)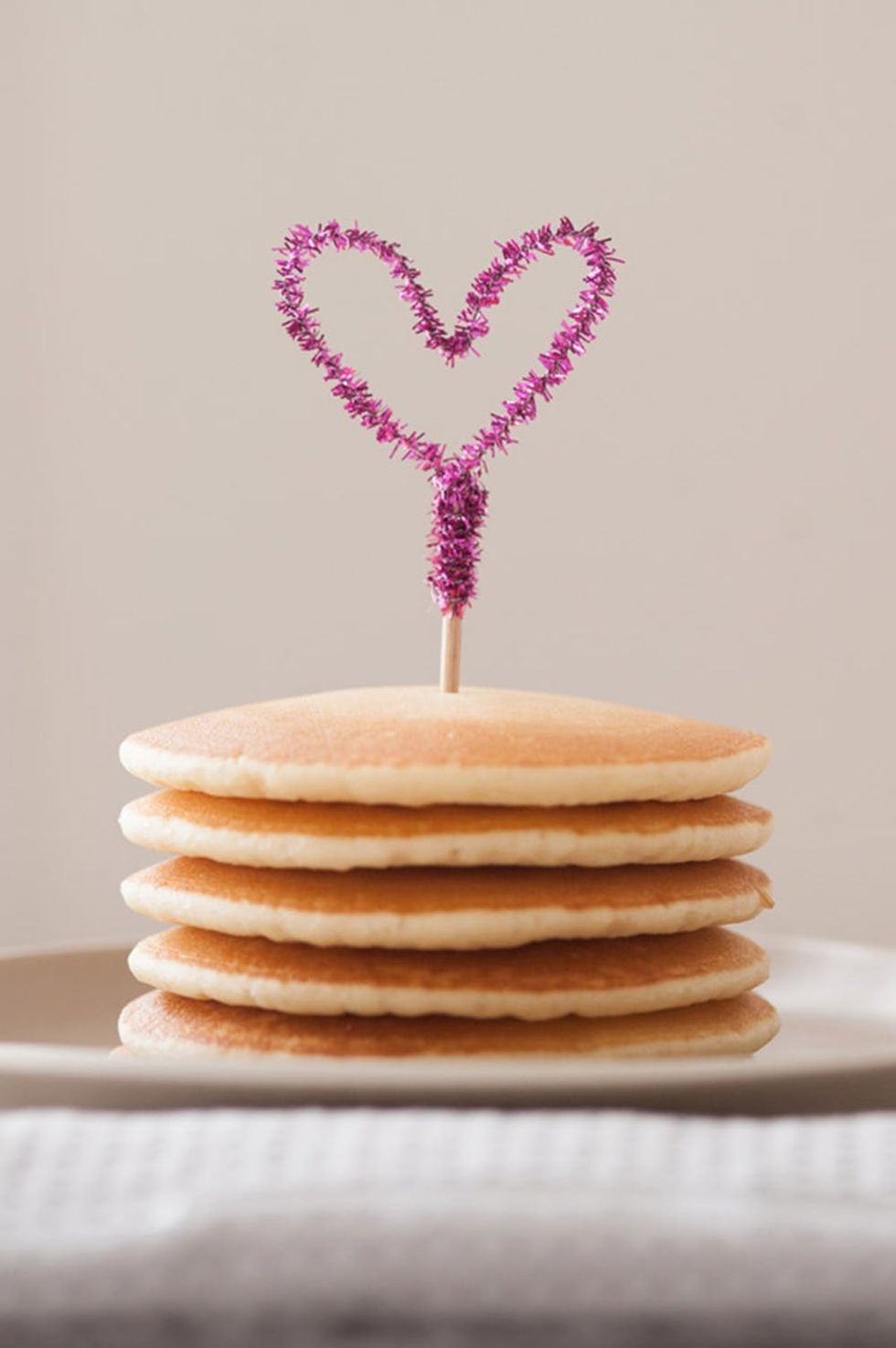 22. Pipe Cleaner Heart Toppers: The date went great… now what to do the morning after? How about these adorable little pipe-cleaner heart toppers on some sky-high-stacked pancakes? (via The Sweetest Occasion)
What are you planning for the big night? Lay down the love in the comments below!