Here Is What a Tech Editor Packs for Coachella
Apr 18, 2016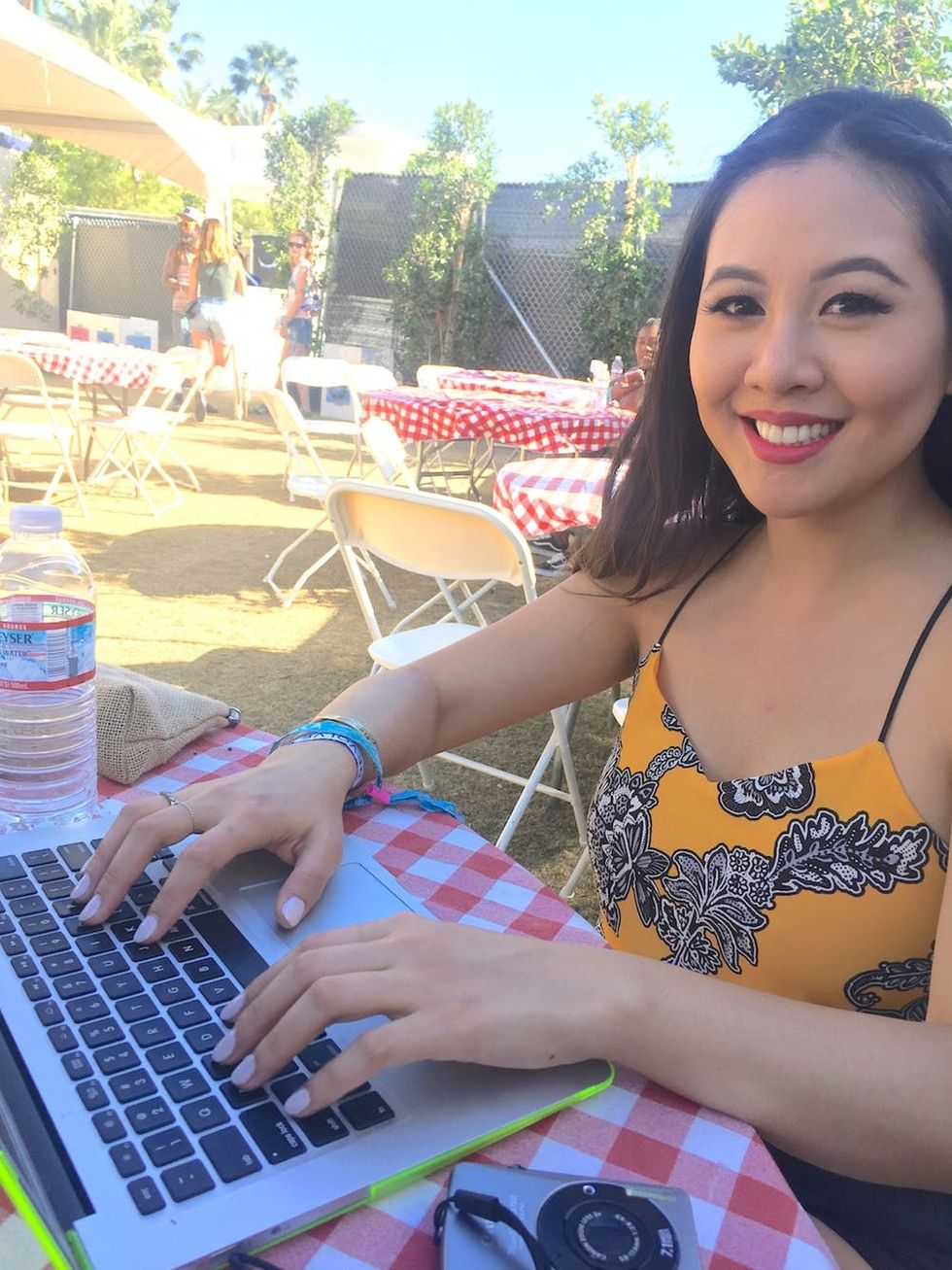 We're done with weekend one of Coachella here in Indio, California, and as an editor on-the-go, there are a few things I would never travel to an event like this without. In case you're curious about exactly what kind of tech we're hauling while we're on the road, here's "what's in my bag"… the tech edition.
---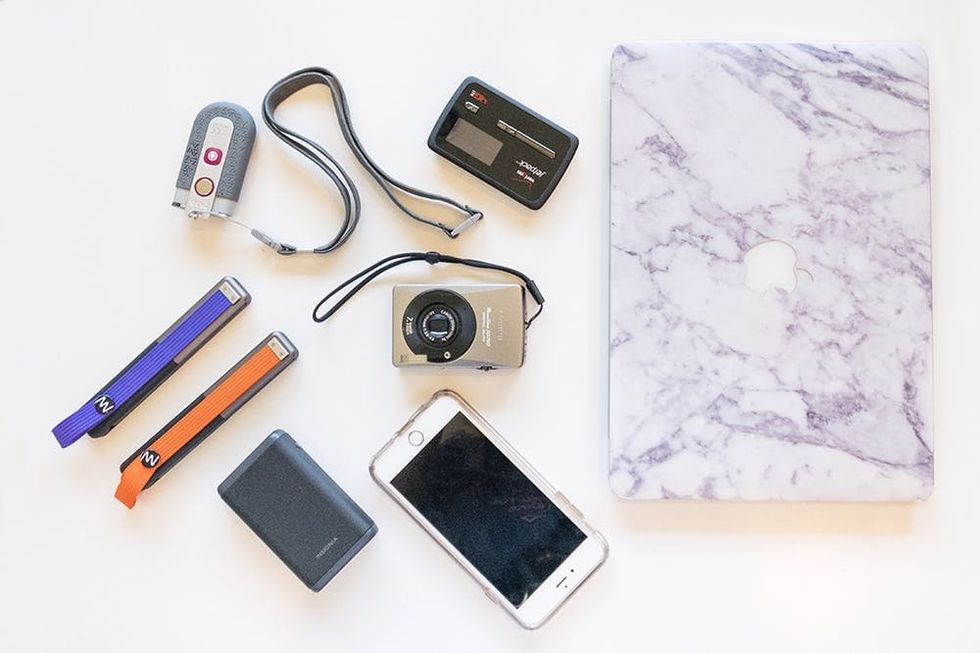 First and foremost, I never go anywhere without my trusty laptop — in this case, my 13-inch Macbook Air ($900). Crucial to keeping everything charged is my Insignia Portable Charger ($40), which provides 7500 mAh of juice for allllll my devices. I also carry around a point-and-shoot Canon PowerShot SD750 ($350) for street style pictures in case something stylish catches my eye — though our photographer Brittany Griffin snapped most of our gorg photos on this trip, like the ones in this Coachella style post. One thing that's not pictured in this pic — because I never take it off, even when I'm sleeping — is my step-tracking Microsoft Band 2 ($175). Insane fact: This weekend alone I walked over 60,000 steps. See how this compares to that time I tracked my steps at CES.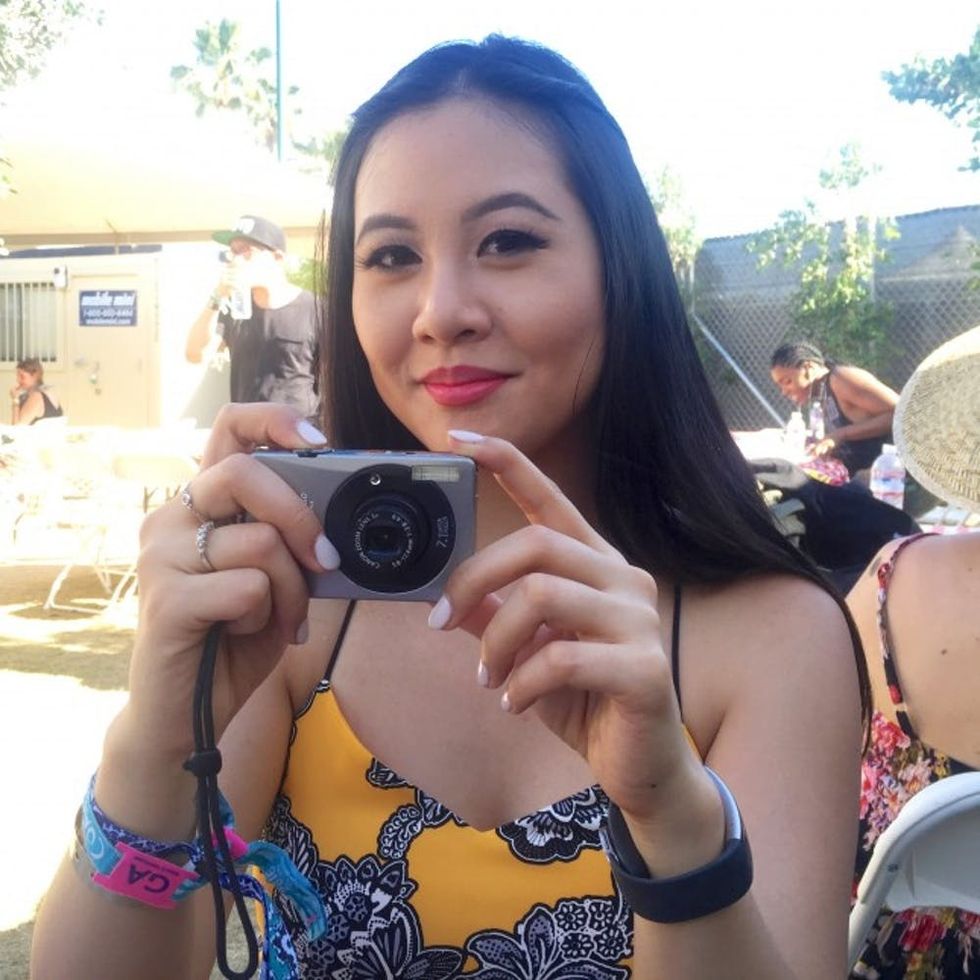 For Internet while we're on the road, our Verizon Jetpack MiFi ($50 with two-year contract) provides steady service. For social media vids, I rely on my Zagg Now Cam ($130) to snap videos of onstage acts that I can then upload directly to my phone via WiFi. Coachella has thousands of attendees, and when you have that many people (and that many smartphones) in one concentrated area, cell towers tend to get congested. It's pretty common for a text, a pic or even a call to not go through. That's why I also carry around my GoTennas ($199, shop them here), which come in a set of two and give me the ability to ping, message and get GPS locations for whoever is carrying the other GoTenna (in this case, my colleague Brittany).
Last but ABSOLUTELY not least is my beloved iPhone 6S Plus ($32/month). Without it, I would be lost. And there you have it, guys. That's what's in *my* bag at Coachella.
What's a piece of tech you can't travel without? Tweet us @BritandCo!
Kimberly Wang
Kimberly Wang writes about all things pop culture, tech, style, and beauty. She's a Bay Area transplant and has an MFA in Creative Writing from Columbia University. On a sunny New York day, you can find her hanging out with her mini schnauzer Isabelle Jellybean on a blanket in Central Park.
Tech