Why I'll Be Marching in Washington — Even Though I'm Not American
Jan 17, 2017
Watching the results roll in on election night, I felt the same mix of unease, dread, disbelief and panic that many of us went through in some order. I was sitting alone at home, watching John King's magic map on CNN and refreshing Twitter every 30 seconds or so. But even though I think I'd followed the election more closely than many (including covering the lead-up here at Brit + Co for our Campaign Trail Mix series), it was a shock to see a Donald Trump election actually happen. I think I was too overwhelmed by the enormity of what it would mean to seriously prepare myself for it.
That evening was colored by the fact that I live in Canada — I had no say in who was elected, and I'd had no part in working to see one or another candidate elected and, once it became clear that Trump would be the next president of the US, I had no idea what I could do. I went to two protests in Toronto following the election, but it's hard to feel like you're making change happen by protesting outside a Canadian Trump Hotel with a couple hundred people on a Saturday afternoon. I don't even know if Trump has been to his Toronto hotel location. The drawing of his face that someone put on the ground at one rally with a note encouraging people to stomp their rage out seemed pretty cathartic for some attendees, though.
---
Some of the best signs from last weekends anti-Trump protest in #Toronto!: https://t.co/KulBljjy8J #Trump pic.twitter.com/ugrq2TGFDt

— The Purple Scarf (@melanie_ps) November 23, 2016
Since November 8, my fears have grown less acute, and it's a luxury that I don't have to worry about losing my healthcare or being deported. I'm spared the immediate and near-certain risks facing millions of Americans. At the same time, some of the most serious outcomes a Trump presidency presents us, both less likely (nuclear warfare) and more (havoc wreaked by climate change), are as likely to affect people outside the States as those inside the country. So while my post-election discomfort has been easier to live with than if I were living in the US, it's shot through with a sense of helplessness. For instance, I can't demand my senator they oppose the confirmation of Rex Tillerson, former Exxon Mobil CEO, as Secretary of State; when a mass mobilization took place early this year to pressure Congress not to gut the Office of Congressional Ethics, I had no one to call. Living within a few hours of the world's biggest superpower and watching it rapidly devolve into more chaos than I've seen in my life is profoundly unsettling.
One thing I can do, and decided I wanted to, is go to Washington to express my opposition to the incoming regime. The Women's March on Washington is the most widely publicized protest (and it's going to be huge), but there are others happening this week too — including one organized by the ANSWER Coalition on Inauguration Day. You don't need to live in a particular zip code to go to a protest (yet, at any rate). All you have to do is show up. If you're so inclined, you can grab a sign or wear a pink "pussyhat." And protests are a powerful political tool. They're a public face of movements, whereas organizing a call-in campaign to prevent or promote a specific measure, while often very effective, doesn't really generate the same energy. A huge protest leads to photos and video, maybe of stirring speeches. It's shareable. People who live far away, who'd otherwise have no way of knowing what the resistance is doing, can see a video of a large protest and take heart.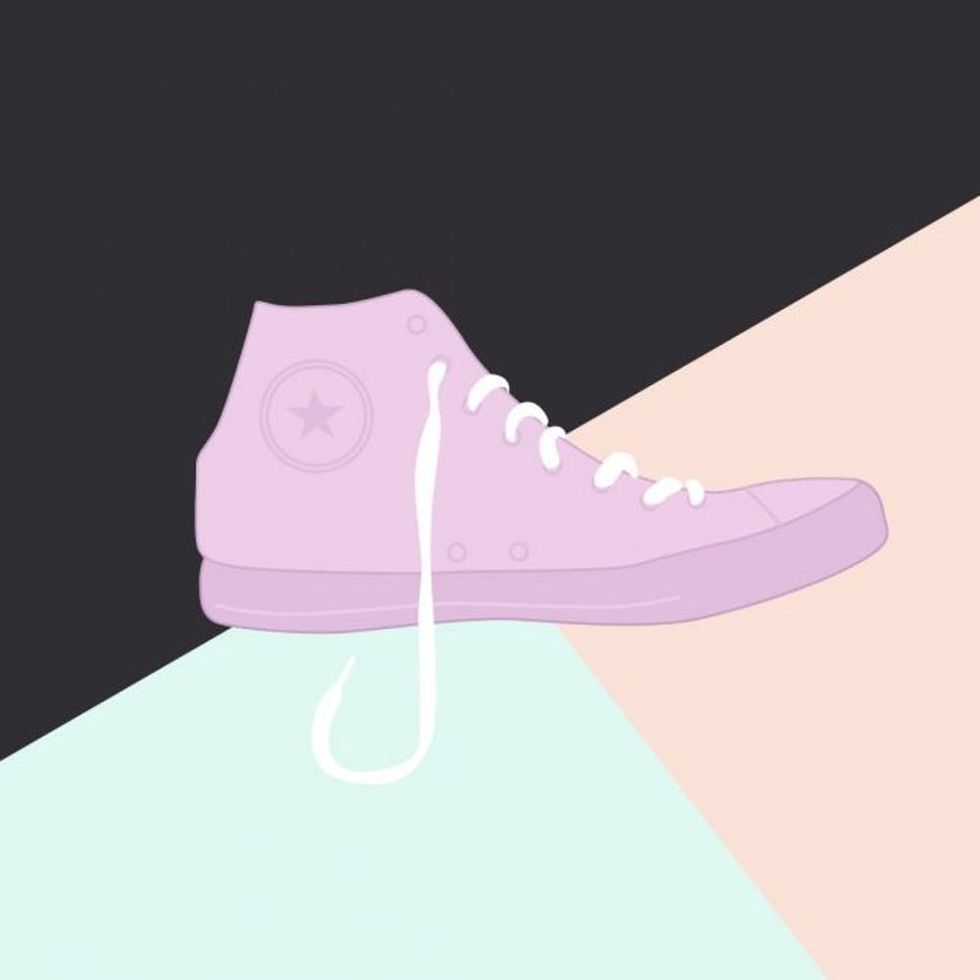 That's certainly how I felt in the days after the election. Watching thousands of people take to the streets in New York, Boston, Oakland, Portland and elsewhere, often spontaneously, was one of the first things that gave me some hope. It was hard to tell from Canada what was happening for regular people in the States; was everyone who didn't want Trump in the White House in the fetal position sobbing? Not that I could really blame anyone for that reaction, but it would have been even more depressing than things already were. Instead, seeing the number of people whose first reaction was to very publicly declare their support for each other, for women, undocumented immigrants, Muslims, black and indigenous people — it grounded me. I spent much of the first few weeks after the election as many people did, which is to say, panicking. Footage of those protests calmed me in those moments, partly because what should I be so terrified of on a streetcar in Toronto when people were on the street protesting in Oakland, but also because it reminded me that yes, things are dire, and it's important not to ignore that in an effort to get on with everyday life. But things are often dire, and people find a way to fight back. Utter hopelessness is unhelpful, especially in times of struggle.
So this weekend, I'll be marching with, by the sounds of it, nearly a quarter million other people. There will be simultaneous marches happening across the US and in cities in other countries. Standing arm in arm with a few hundred thousand people in a declaration of support for each other, and opposition to a dangerous group of far-right ideologues, seems like as good a way as any to ring in the dawn of a new and unpredictable era in America.
(Illustration via Marisa Kumtong)
Tannara Yelland
Tannara is a freelance writer and editor, an occupation perfectly suited for her affection for drinking too much coffee and keeping odd hours. She usually writes about politics, economics, and pop culture. Some day she will put to use the hundreds of hours she's spent watching Say Yes to the Dress and write THE definitive analysis of the show.
Politics
Feeling a little throwback to that time you had to speak in front your whole school assembly? Public speaking is scary! And so is presenting, pitching, and all the things you need to do to put your business out there. In this week's Selfmade course, we roped in a few experts to break it all down for you. Read on for our weekly recap, made possible thanks to a sponsorship from Office Depot.
<p>Presentations are all about the audience. Aristotle said if you want people to listen to you, to feel inspired, and to be motivated to action, there are three things you must do:<br></p><p><strong>1. Seek understanding:</strong><strong> </strong>First ask yourself, why do you care about this, and what are you trying to achieve? And second, understand where your audience is coming from so you can better relate to them and communicate effectively.</p><p><strong>2. Make your content clear:</strong> Of course it'll make sense to you because it's your brand that you've been steeped in, but it must make sense to the audience. </p><p><strong>3. Have a memorable delivery:</strong> How can you seem enthusiastic about what you're talking about and convey that you care so it'll stick with the audience after your presentation is over. </p><p>In our current remote landscape, your next presentation might be virtual. Here are some basics for strong communication through your screen:</p><ul><li><strong>Have your camera at eye level.</strong> Eyes should be across from the green light, and you never want to look down at your audience. Mimic eye contact by looking at the camera. </li><li><strong>Try to be two to three feet away from the camera</strong> with framing just below the shoulders and just above the head.</li><li><strong>Face a window</strong>, check your lighting, and consider your background.</li><li><strong>Turn off all notifications</strong> across your devices.</li><li><strong>Keep your feet on the floor</strong> to straighten your posture.</li><li><strong>When a visual or slide goes up</strong>, the audience will automatically try to digest the slide and might miss what you're saying, so be sure to tell people what they're about to see in a concise sentence before you flip to the slide, and then break it down in more detail once it's on screen. </li></ul>
<p>Ready to shout your message from the rooftops? And to start bringing in sales? Office Depot OfficeMax has got your back, with a full suite of<a href="https://www.officedepot.com/cm/services/office-depot-services?cm_mmc=bl-_-aq-_-url-_-bc&amp;cm_mmca1=internal&amp;cm_mmca2=uf&amp;utm_source=blog&amp;utm_medium=social&amp;utm_campaign=bc_na_url_internal_uf_aq&amp;utm_content=tea_na&amp;utm_term=tea" target="_blank" rel="noopener noreferrer"> business solutions</a> to help you succeed, including<a href="https://www.officedepot.com/cm/print-and-copy/print-services?cm_mmc=bl-_-aq-_-url-_-bc&amp;cm_mmca1=internal&amp;cm_mmca2=uf&amp;utm_source=blog&amp;utm_medium=social&amp;utm_campaign=bc_na_url_internal_uf_aq&amp;utm_content=tea_na&amp;utm_term=tea" target="_blank" rel="noopener noreferrer"> print &amp; copy services</a> to make sure your message comes through loud and clear.</p><p><br>Head to<a href="https://www.officedepot.com/cm/marketing/selfmade-promo?cm_mmc=bl-_-aq-_-url-_-bc&amp;cm_mmca1=internal&amp;cm_mmca2=lf&amp;utm_source=blog&amp;utm_medium=social&amp;utm_campaign=bc_na_url_internal_lf_aq&amp;utm_content=tea_na&amp;utm_term=tea" target="_blank" rel="noopener noreferrer"> Office Depot's Selfmade page</a> to check out even more amazing business resources (and discounts!) to help you accomplish more on your entrepreneurial journey. These offers are available for a limited time only, so be sure to take advantage of all this goodness while supplies last.</p>
<div class="htl-ad" data-unit="contentbanner" data-sizes="0x0:1x1,1x2,4x4,320x100,300x250|970x0:1x1,1x2,4x4,300x250,728x90" data-prebid="0x0:contentbanner_mobile|970x0:pagebreak_desktop" data-refresh="viewable" data-refresh-secs="30" data-targeting='{"pos":"1","post_id": "{{post.id}}"}' ></div> <div id="teads-ad"></div>
Money