4 Shows to Watch While You Wait for Real Housewives of New York City
Mar 30, 2017
For every reality TV junkie who loves glamour, drama and very wealthy women, RHONY is exactly your cup of tea. Season nine is just around the corner, and we have so many pressing questions! Will Countess Luann's marriage to Tom D'Agostino survive the cheating controversy of last season? Will Ramona ever get over her ex? Also, we're so excited to meet the new housewife and disgraced socialite Tinsley Mortimer! While you're waiting with bated breath, here are four other shows you can watch in the meantime.
IF YOU WANT TO SEE WHERE IT ALL BEGAN, WATCH REAL HOUSEWIVES OF ORANGE COUNTY
---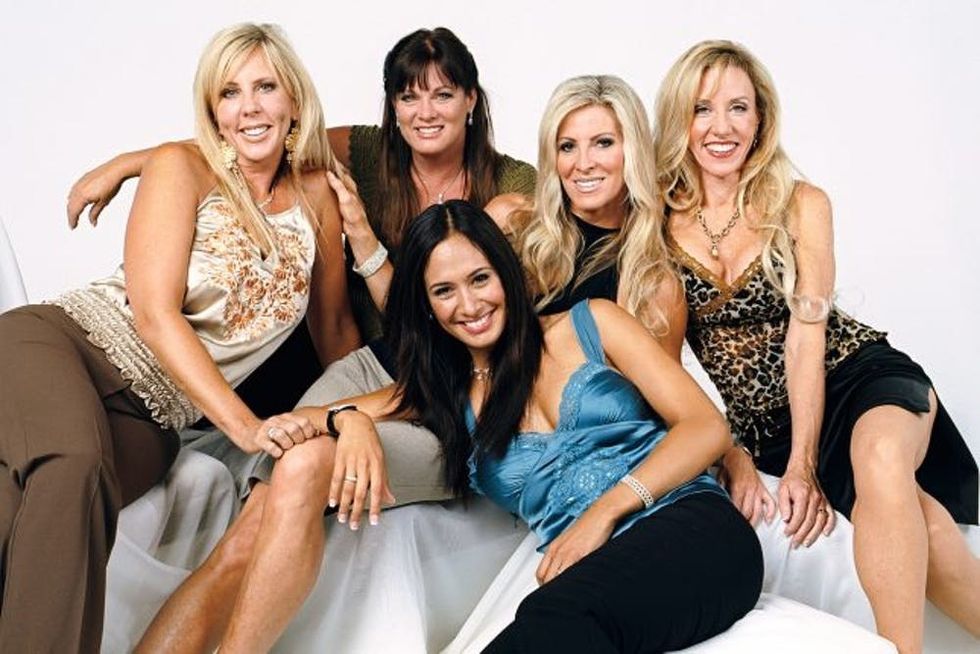 Meet Kimberly, Jo, Vicki, Jeana, and Lauri, the FIRST real housewives. Hot on the success of Desperate Housewives and Laguna Beach in the mid-aughts, the show follows the women as they juggle careers, personal relationships, Botox, and diamond parties. When Bravo first released the show in 2006, they announced that it would feature women who "lead glamorous lives in a picturesque Southern California gated community where the average home has a $1.6 million price tag and residents include CEOs and retired professional athletes." These women "are used to the good life and will do everything they can to hang on to it." Watch it on Hulu. (Photo via Bravo)
IF YOU LIKE Seeing WOMEN Juggling Friendships, Love, and Jobs IRL, WATCH THE HILLS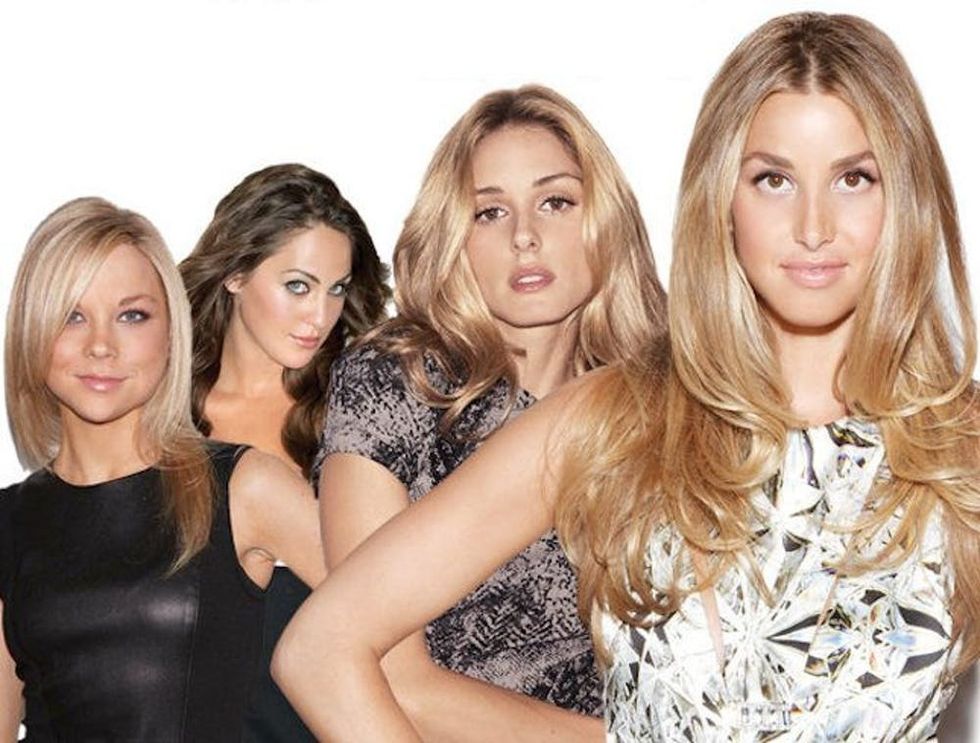 The City was Whitney Port's spinoff of The Hills, where we followed Lauren Conrad post-high school and met Whit for the first time. The show features younger women but has similar themes. It centers around Whitney Port in her move to NYC, and introduced us to the most stylish socialite/foil of reality TV, Olivia Palermo. It's also where Whitney Port met her husband Tim Rosenman, who was an associate producer on the show. Watch it on MTV. (Photo via MTV)
IF YOU LIKE GETTING A PEEK INTO THE LIVES OF SUBURBAN Moms, WATCH BIG LITTLE LIES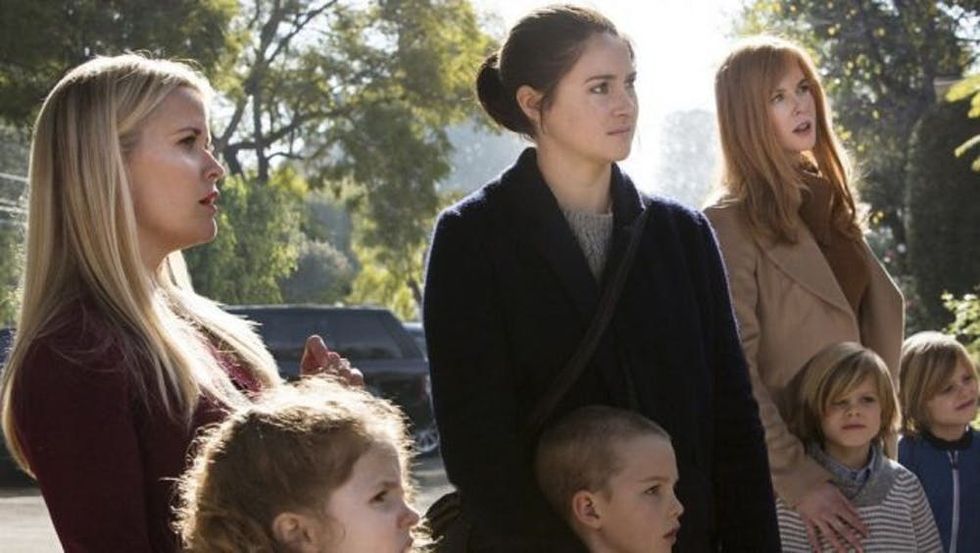 Based on the bestselling novel of the same name by Liane Moriarty, Big Little Lies follows Reese Witherspoon as Madeline, Nicole Kidman as Celeste, and Shailene Woodley as Jane, three moms of first graders living in Monterey, California. This isn't your typical suburbia drama, though; it has murder, intrigue, and a healthy dose of realism that has critics praising it up and down. Watch it on HBO. (Photo via HBO)
IF YOU RELISH WATCHING PEOPLE GET THEIR COMEUPPANCE, WATCH REVENGE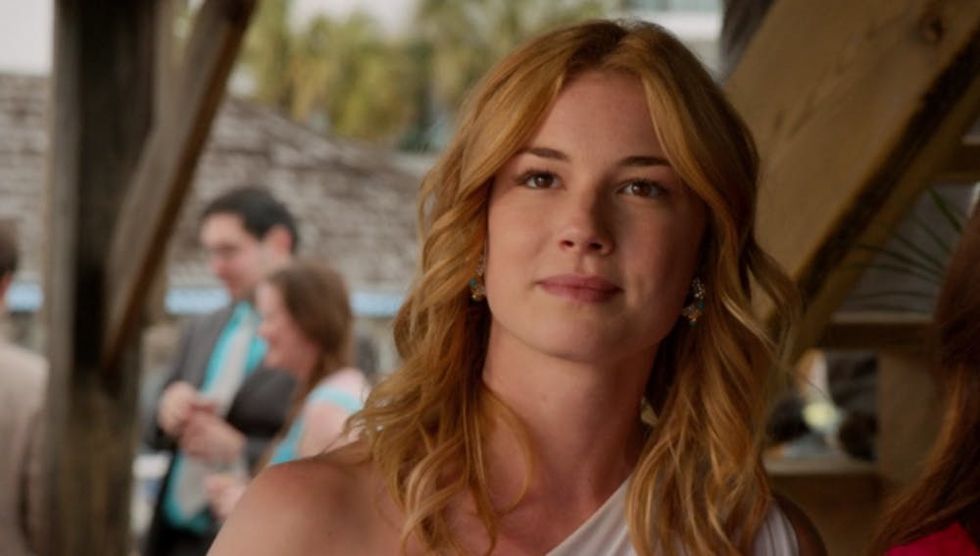 Emily Thorne, the new girl in the Hamptons, has a secret — she's not really Emily Thorne. The house she is renting is next door to the Graysons' mansion. Her father was framed by the Grayson family for treason when she was young. He was sentenced to life in prison and murdered while he was inside. "Emily" spent most of her youth in juvie and found out about her father's death shortly before her release. Now she's all grown up and is back in the Hamptons to get revenge on the people who ruined her life. But will her revenge be as easy as she expected? Watch it on Netflix. (Photo via ABC)
What's your favorite show right now? Tell us @BritandCo!
(Feature photo via Bravo)
Shea Lignitz
Shea can be found in the nearest bookstore or brewery, exploring the great outdoors, or blasting Led Zeppelin. She grew up in the cold and rain of Northern California's redwoods but is currently wandering around Texas.
Pop Culture