5 Brilliant Ways to Be More Courageous Every Day
Jul 30, 2017
Have you ever had an idea or aspiration that scared you? Fears regularly get in the way of things like making a personal commitment or career change, even when they can help you create a life you love. To talk about what it takes to squelch scary feelings, we chatted with Shannon Kaiser, wellness pro and author of The Self-Love Experiment. She tells us that anyone can tap into their potential by choosing courage instead of fear — and that it all starts with knowing and focusing on what you want.
Kaiser reveals that her wisdom comes from personal experience. "I know because I lived through this firsthand. I had a corporate job that was suffocating my soul, and I felt trapped by my situation. I had so much fear about leaving everything I knew; I wanted to be a writer, but fear around earning a living doing what I loved haunted me. This fear manifested into eating disorders, addiction, anxiety, and a lack of self-love." She shares that the turning point came when she was diagnosed with depression. "I realized I could turn my life around by participating in my wellness instead of illness. I felt trapped because I was focusing on my fear. Now I know that to get what I want I need to do something I haven't done before — and it all comes down to courage." SO powerful.
---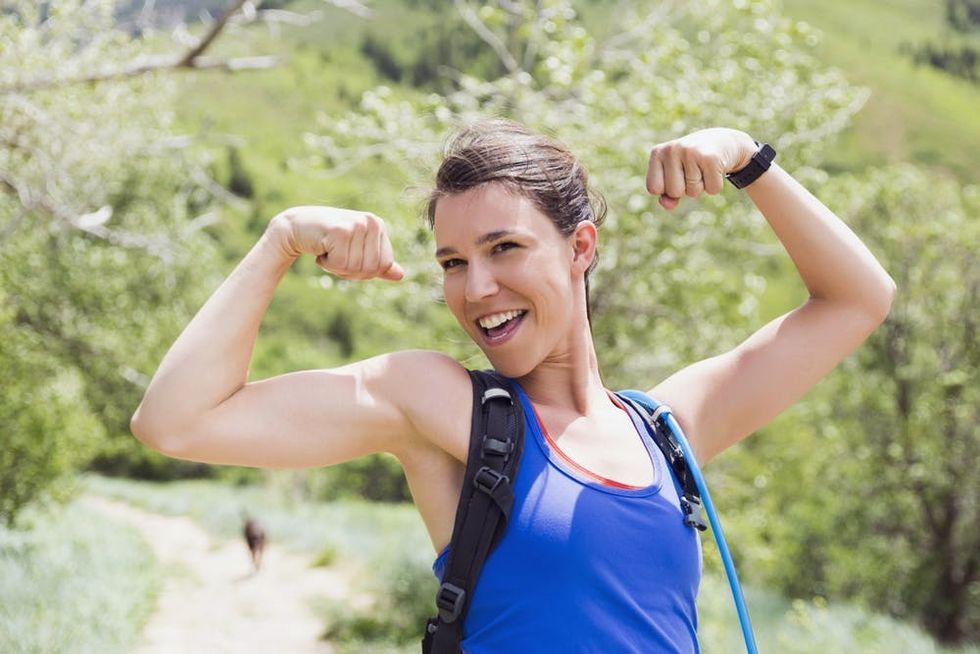 "Fear shows up as worrying, obsessing, and even overanalyzing," Kaiser explains. "But the fastest way to overcome fear is to actually do the thing you're afraid of." We've heard this before, and it sounds scary, but it's true! Read on for Kaiser's five go-to tips for building your courage muscle so you can triumph over fears and achieve all of your goals and dreams.
1. Practice being true to yourself. "In my own life, I stayed stuck mostly because I wasn't being true to myself," Kaiser admits. "I was doing what I *thought* I was required to, but that made me miserable. It wasn't until I asked myself, 'What do you really want?' that things could radically change." Ask yourself what you want, form a vision, and make a plan so you can take action in the right direction. Then go for it! "This is when the truest form of self-love and happiness will be yours," Kaiser promises.
2. Don't waste time with negative thoughts. Being courageous means letting go of negativity and excuses. "You might be focusing on how it can't work or that you don't have enough money to do something, for example," Kaiser says. "But these negative perceptions are keeping you from feeling the joy that comes from receiving your dream." To make a mental shift, she suggests catching your negativity each time it creeps up, addressing it, and turning your attention to action items or gratitude-centered thoughts. You'll likely find that life without excuses feels a lot tougher, but it's worth it to push yourself toward positivity!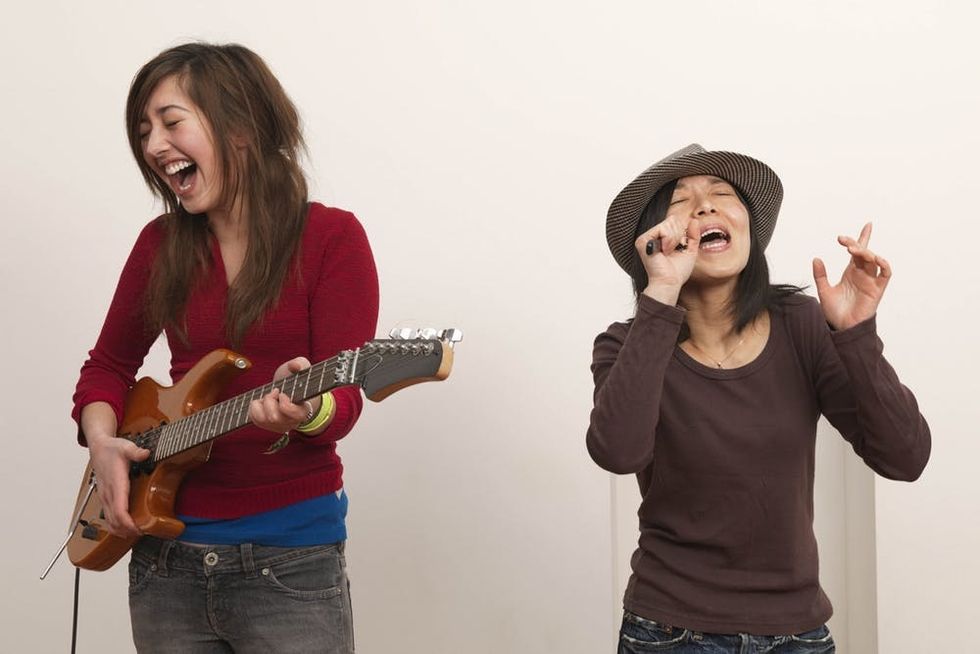 3. Pursue the things that make you happy. "Allowing yourself to have desires and indulge in them is a courageous act of self-love," encourages Kaiser. "Pursue the things that make you feel good, and allow your passion to guide you forward — the more passion you invite into your life, the less fear can survive."
4. Address your inner critic. What exactly is your inner critic? According to Kaiser, it's the part of us that says we aren't worthy or lovable. "Your inner critic is the judgmental and inner dialogue that virtually every person hears running through their mind every day; our inner critics try to sabotage us by telling us mean things to keep us playing small." Since playing small doesn't actually serve anyone, Kaiser recommends addressing your inner critic to change the negative voice to a more positive and confident one. What a great act of courage to practice each day!
5. Act on inspiration. "True courage happens in the action, but most of us don't take action, because we don't know how it will work out or what the next best step will be," notes Kaiser. To live courageously, she says to consider the action itself a huge reward. "As soon as we act on the inspiration that comes to us, the fear will go away."
How do you live courageously? Tell us about it on Twitter @BritandCo.
Brit + Co may at times use affiliate links to promote products sold by others, but always offers genuine editorial recommendations.
(Photos via Getty)
Krista Gray
Krista Gray is a web producer and freelance writer who lives in San Francisco. When she's not working with clients through her company GoldSquare, she loves reading, traveling, and learning new things.
Creativity