Hack Your Style: 5 Items, 10 Ways
Nov 01, 2012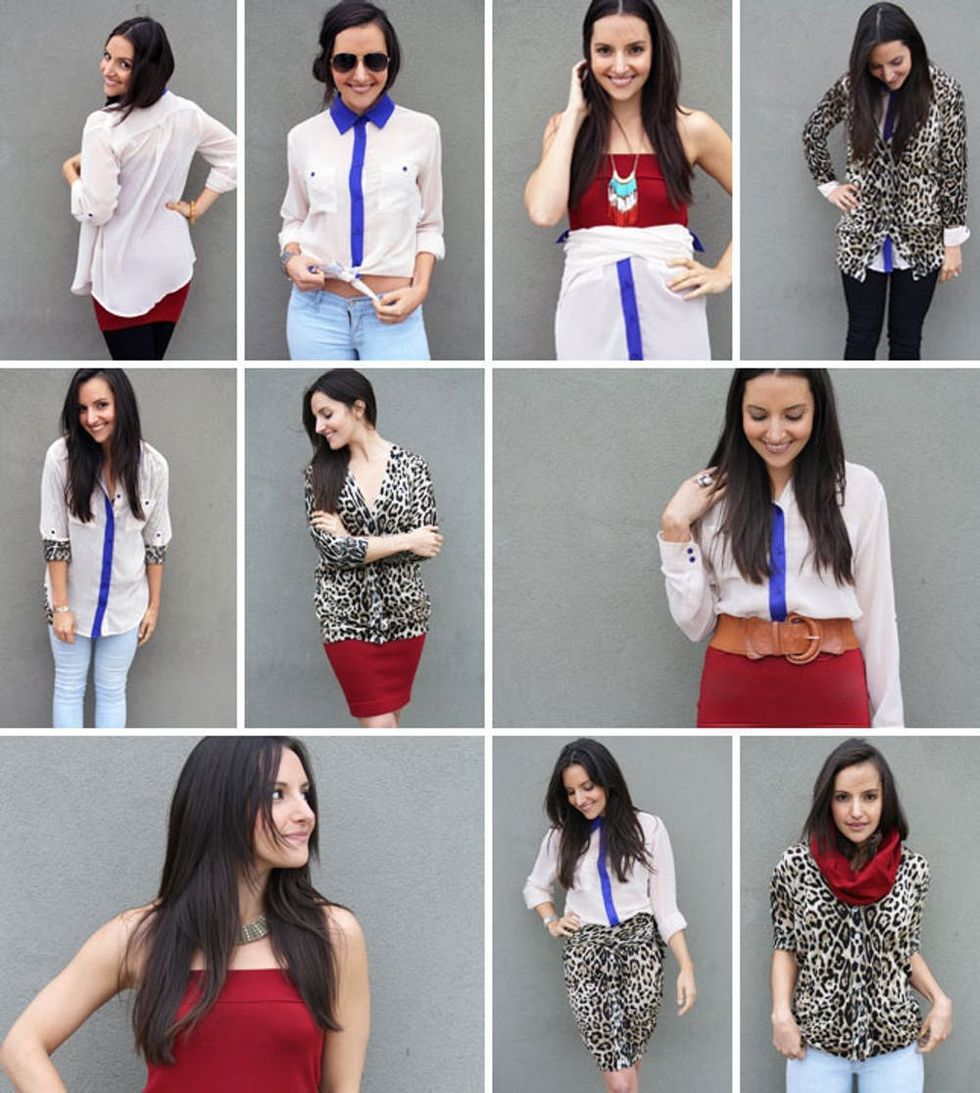 ---
We're all about keeping things simple, so long as we can keep things creative. For today's style hack, we decided to tackle the art of packing lightly. Specifically, the art of creating 10 completely different outfits using only 5 basic items. We didn't include shoes or accessories in our list but we recommend a pair of black mid-height ankle boots, wedges, or mary janes. Be sure to bookmark this for holiday travel tips!
Items:
1. Bodycon Skirt (similar one available at Forever 21)
2. Silk Button Up Blouse (similar one available at Forever 21)
3. Black Skinny Jeans
4. Light Denim Skinny Jeans
5. Graphic Sweater (similar one available at Forever 21)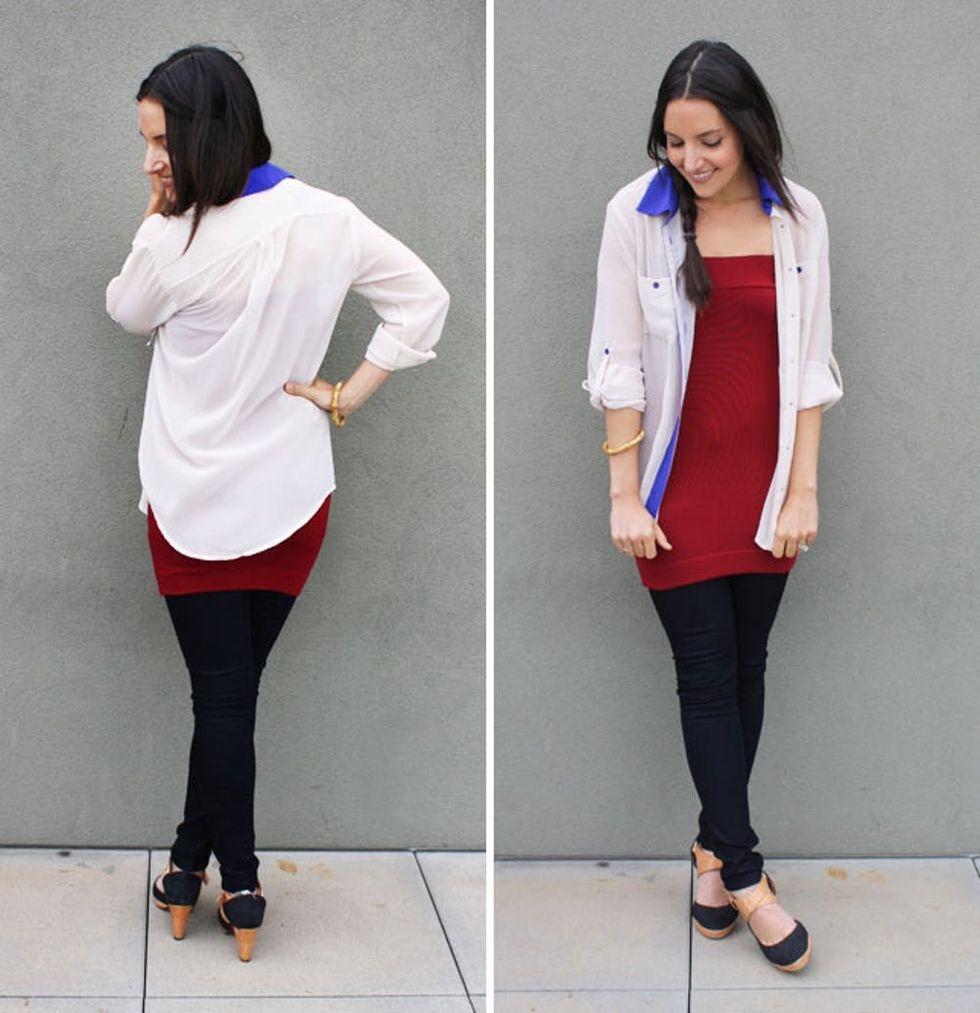 1. Layered Tube Dress
For this look, we turned our high waisted bodycon skirt into a mini tube dress. Throw it on over a pair of black skinnies with a blouse over the whole thing, and you're good for day or night.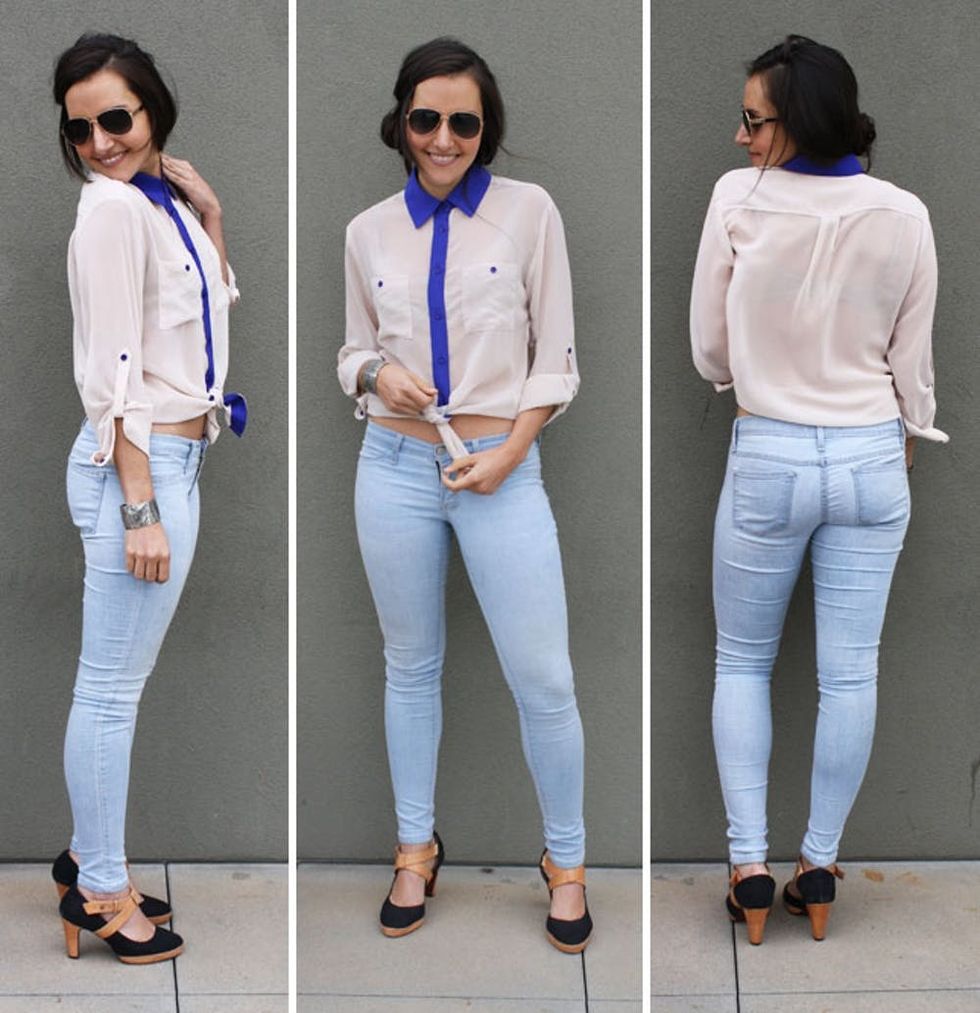 2. LA Chic
For some reason, this look made us think of autumn in Los Angeles. The combo of the buttoned up shirt with the tied bottom is the perfect combo of work and play.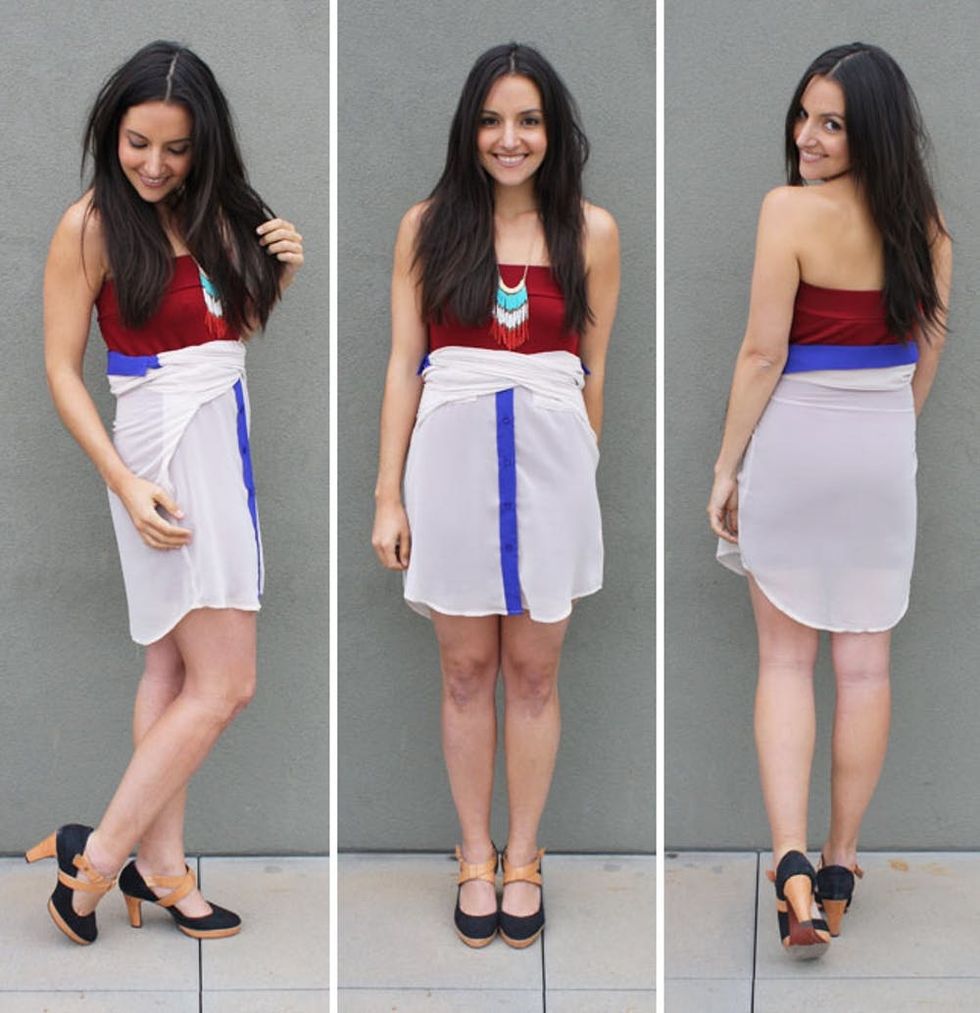 3. Turn a Shirt into a Skirt!
This one takes a little trickery. First, put on your skirt as a tube dress. Then button up your blouse until it fits snugly around your waist. Use the sleeves to create a belt that ties, tuck in any excess material, and you're good to go! This look has festival-wear written all over it.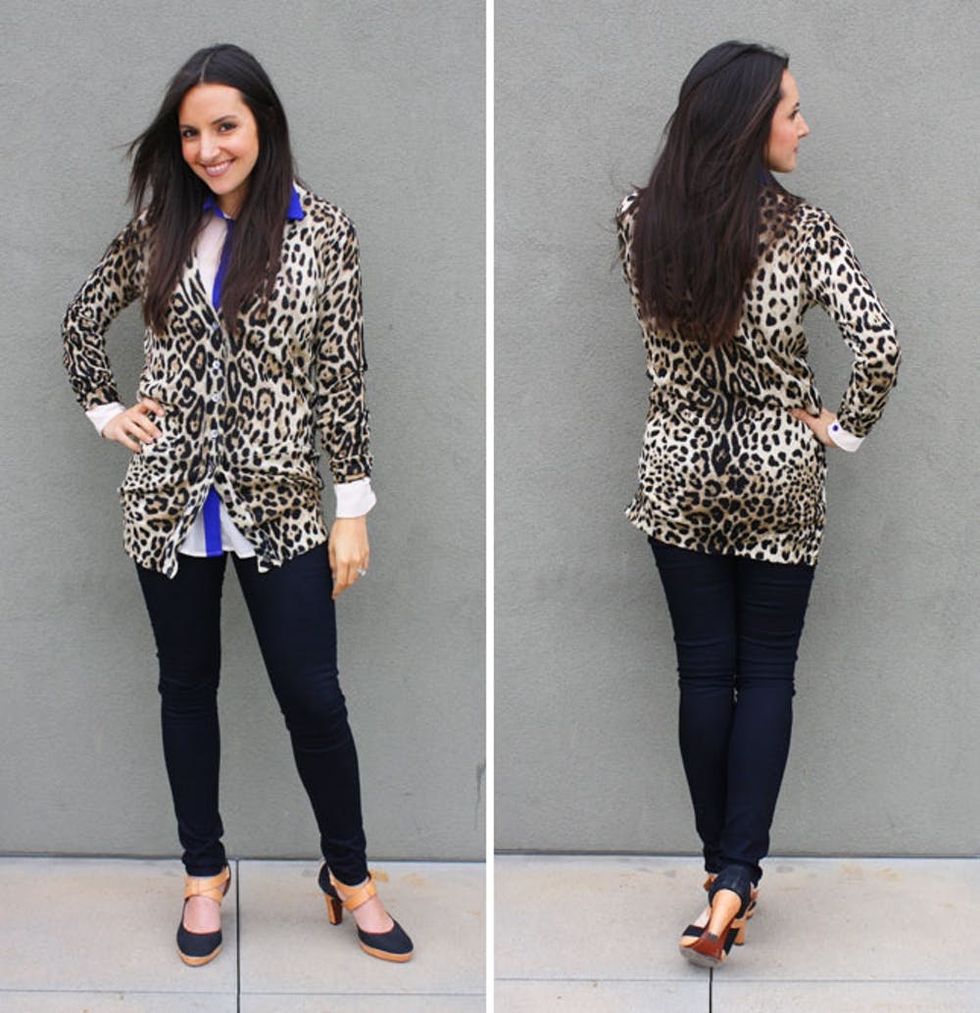 4. Miss Rogers 2.0
Remember those awesome cardigans Mr. Rogers used to wear? You can rock a similar look, but way more chic. Don't forget to cuff the blouse underneath to give the look a little extra pop.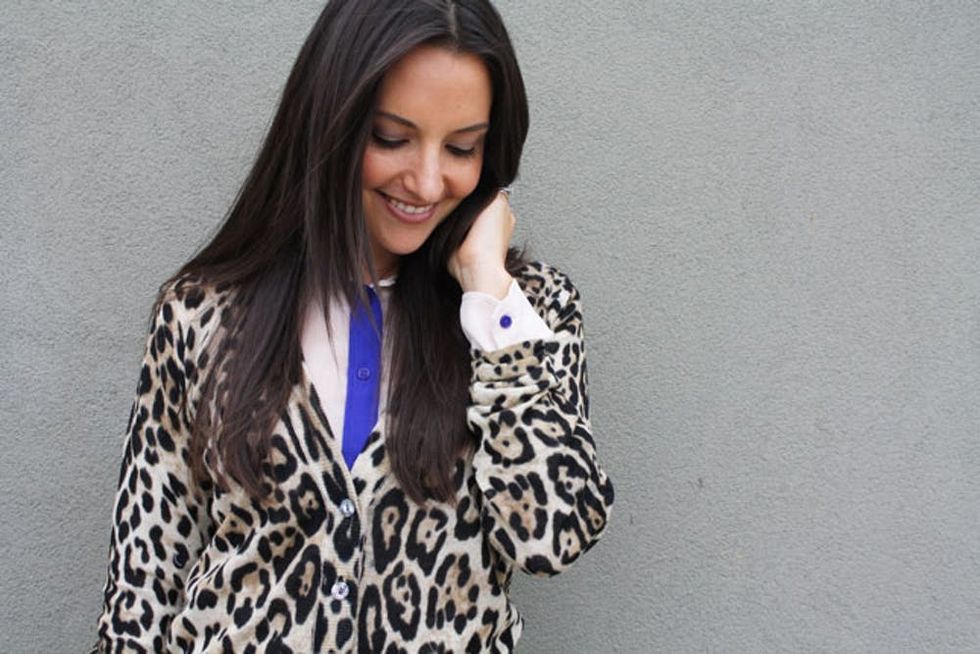 This could easily be a staple combo for fall and winter.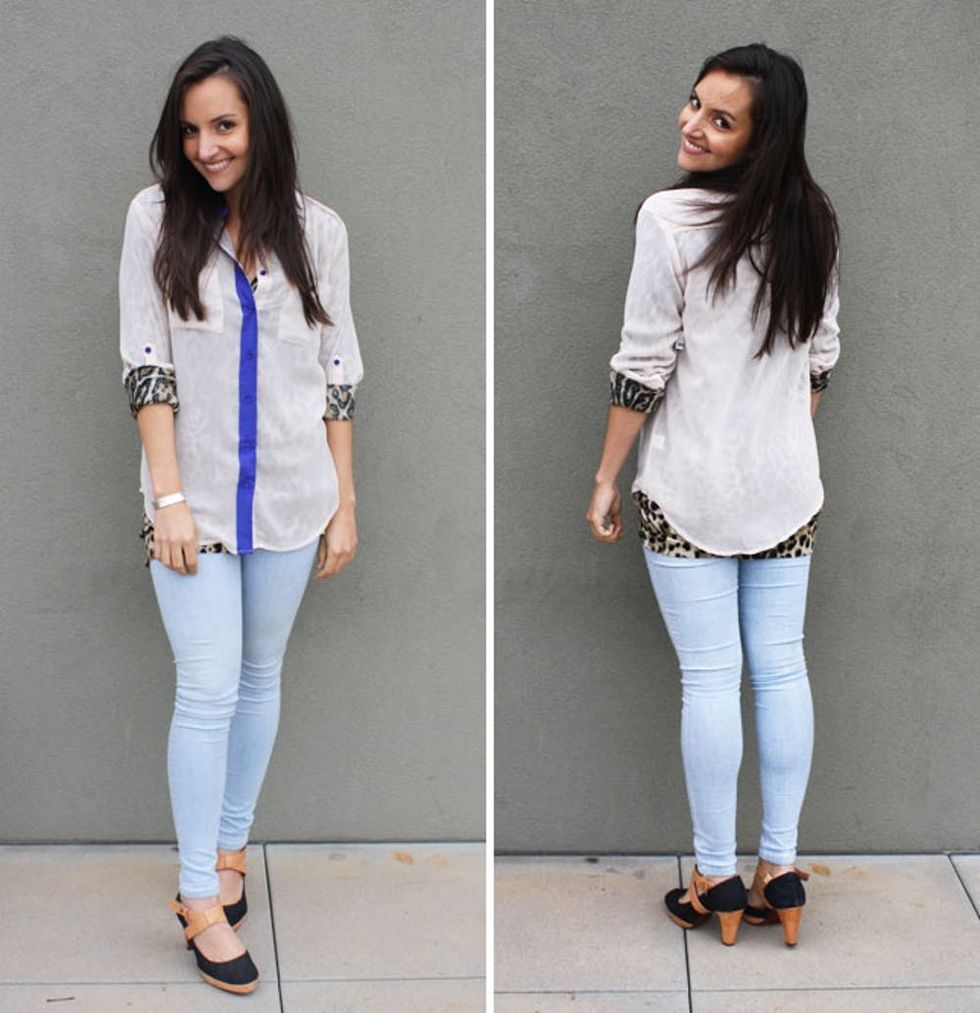 5. Cheetah Peek
If you've grown tired of the cheetah print, throw it on underneath the blouse. It adds a subtle bit of grrrrr to any look.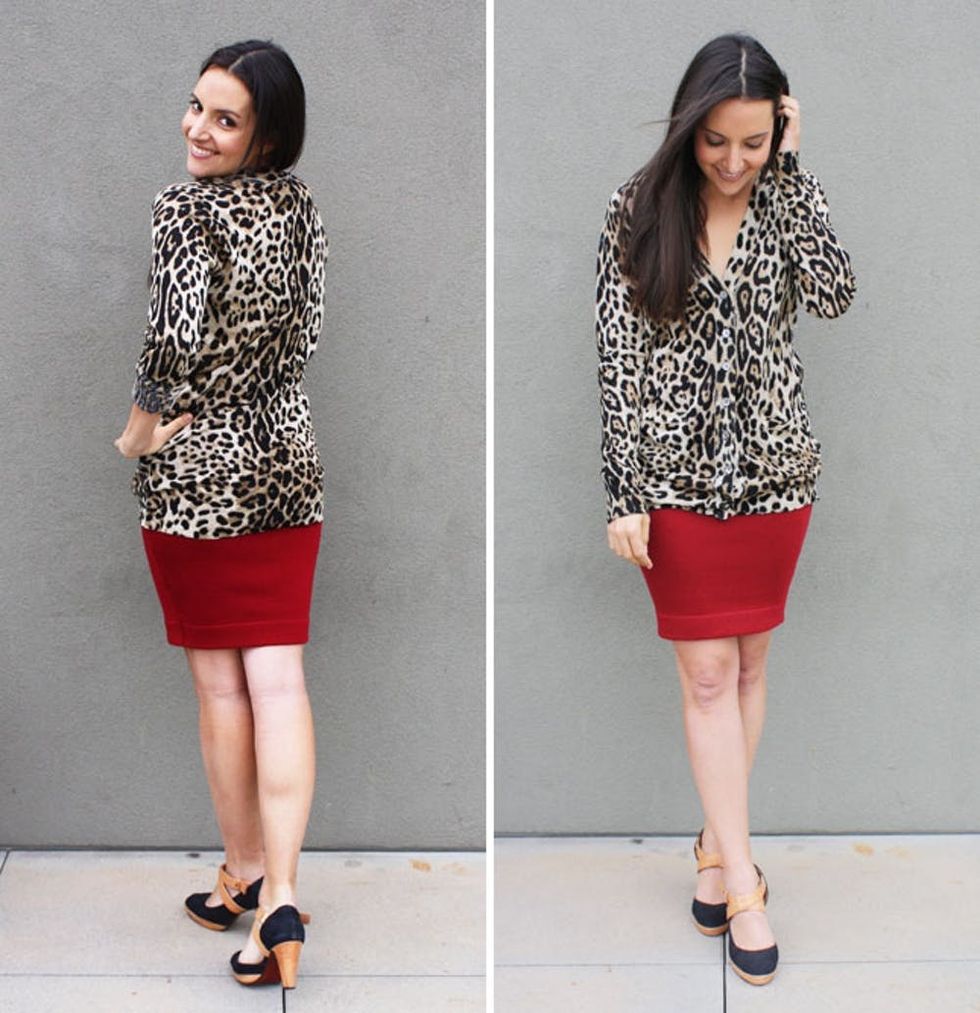 6. Cardi-Tunic
Yes, a cardigan can totally be a shirt! Ok maybe you already knew that, but we're loving the look of this simple outfit.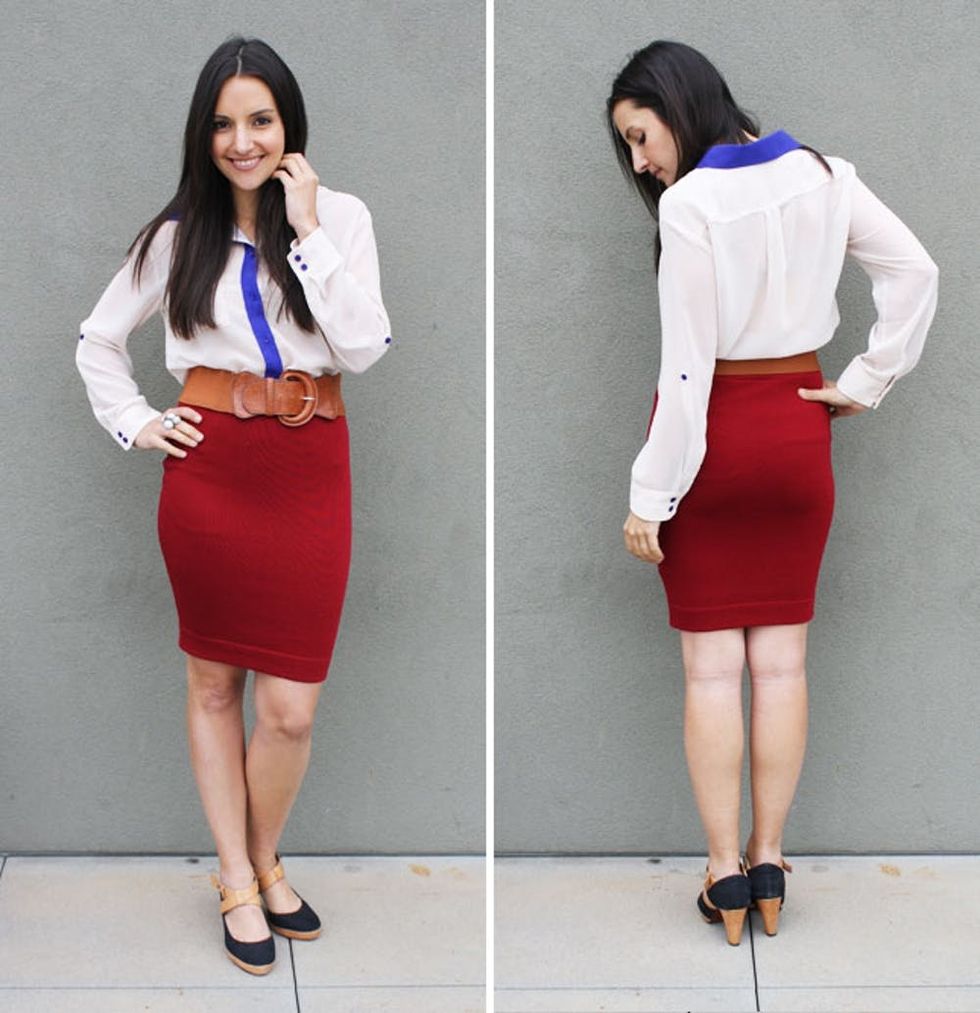 7. High-Waisted Skirt
There's definitely something a little hipster librarian about this look, and we kind of cheated with the belt. But that doesn't count… does it?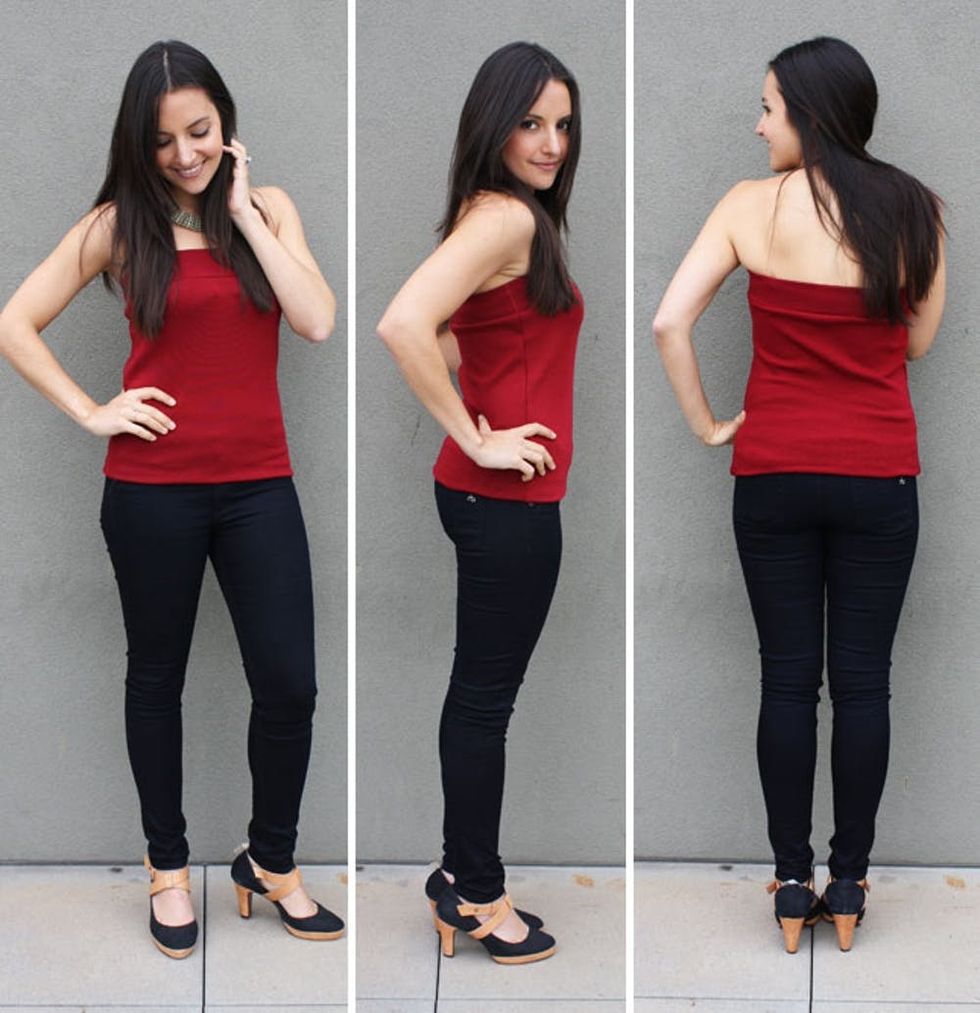 8. Tube Top
The best thing about bodycon skirts is how elastic they are. Turn one into a tube top over a pair of jeans and you're good to go.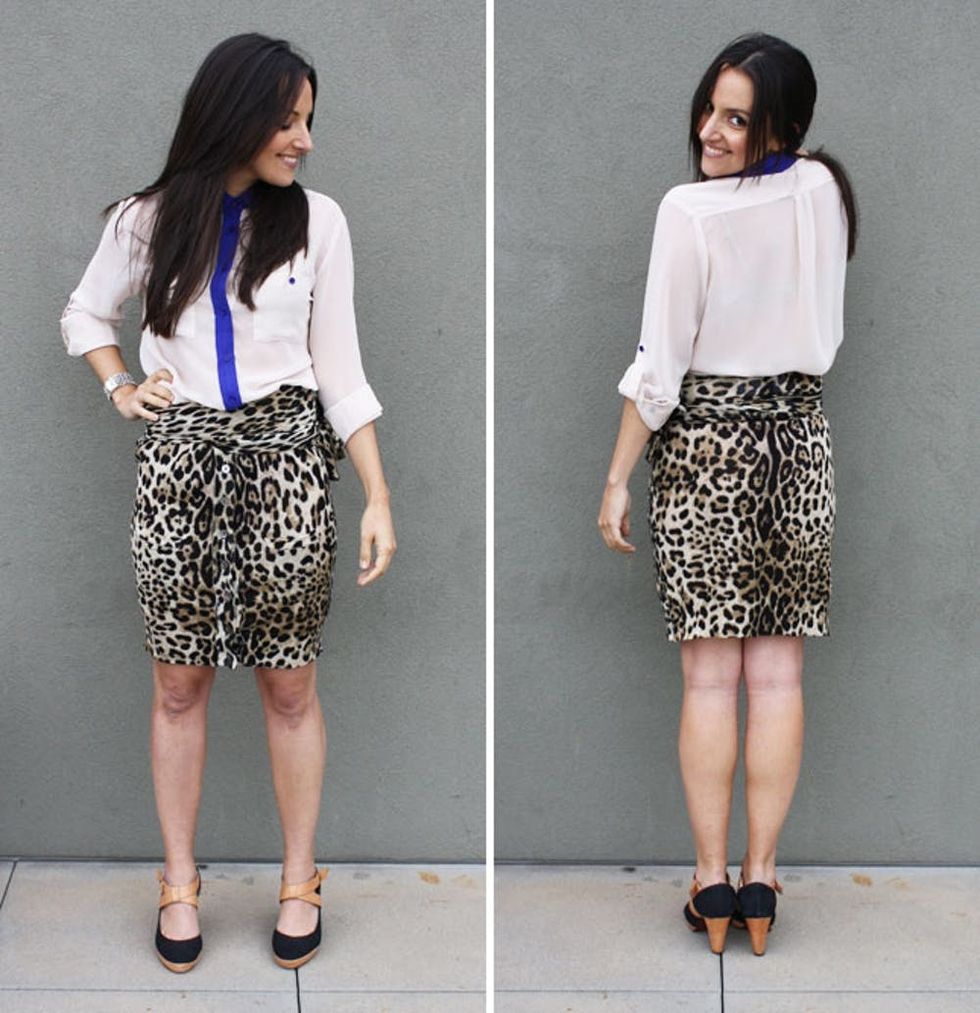 9. Sweater Skirt
A sweater can also turn into a skirt! And actually has a pretty different look (and doesn't require a tube dress underneath). Button it up to your hips or waist, then tie the sleeves around as a belt. So cute!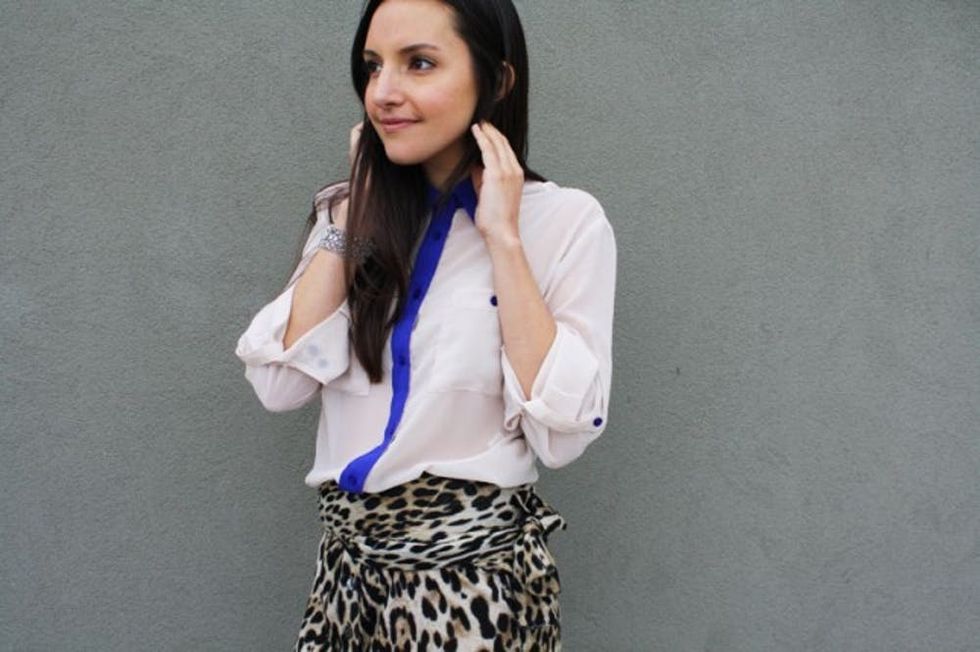 We would totally sport this look even if we weren't limited to 5 items.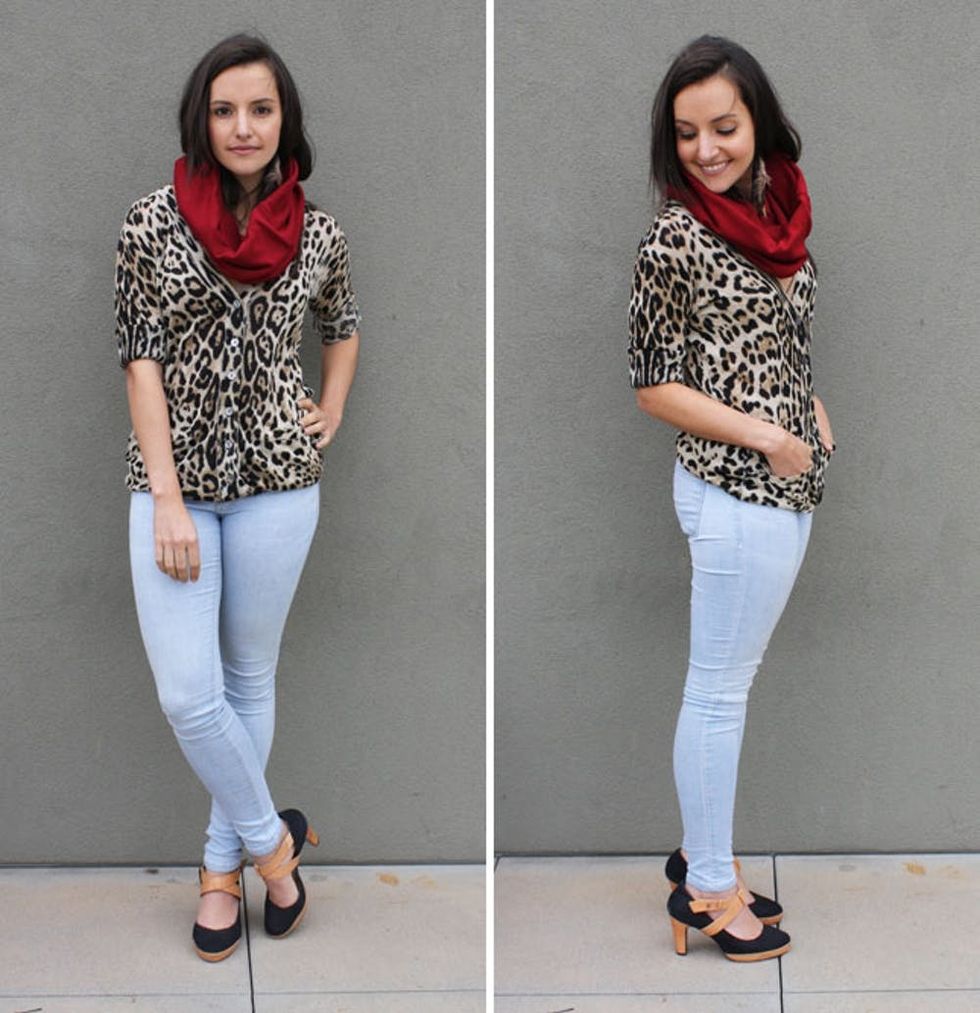 10. Skirt Cowl
That's right. That's a skirt around Brit's neck, acting like a cowl neck scarf!!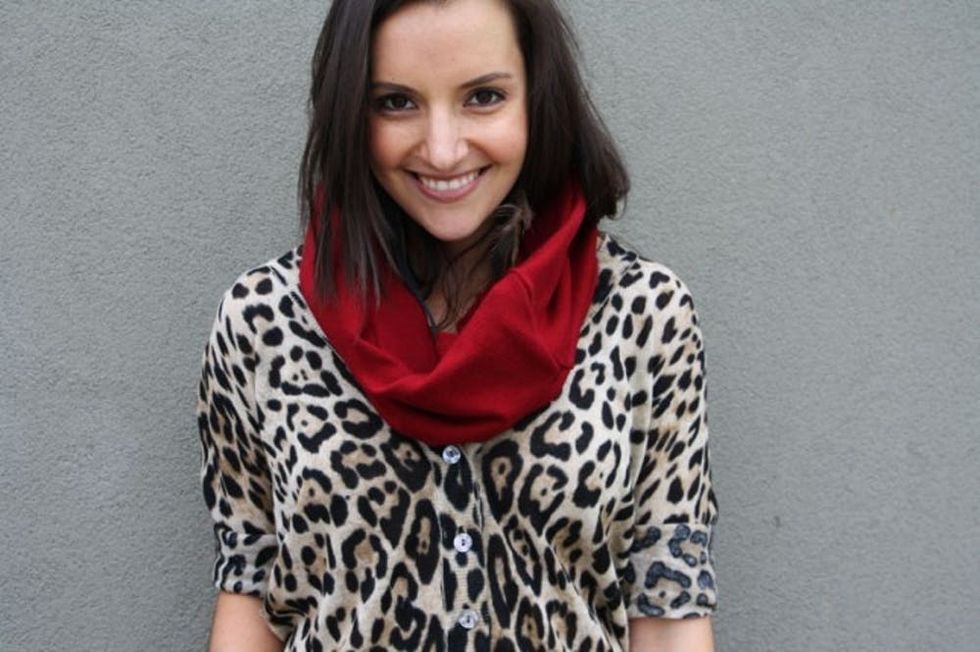 Such a great trick for staying warm and stylish.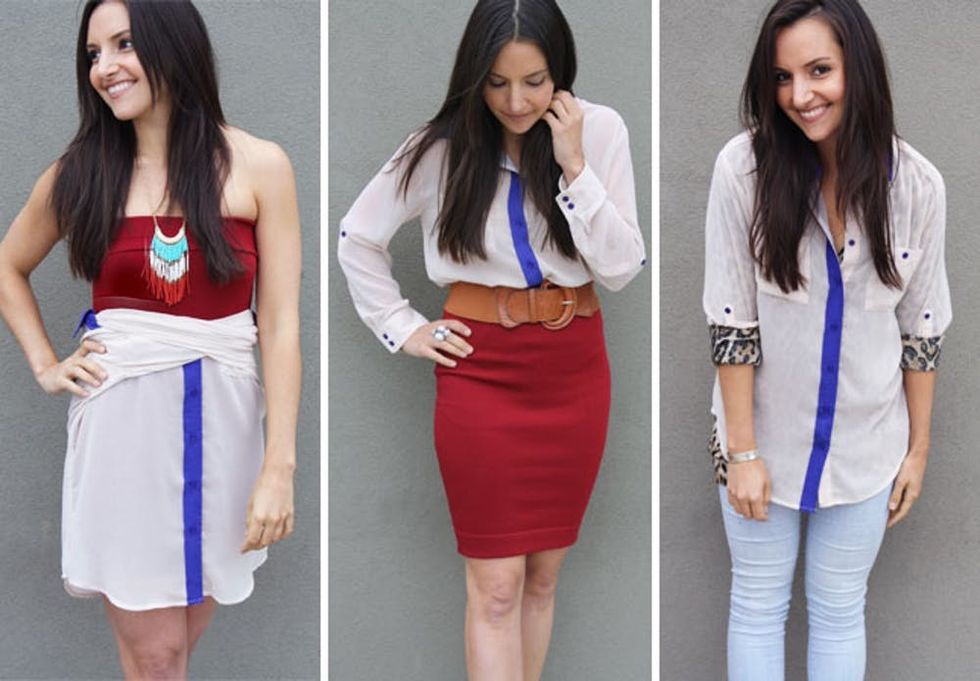 How do you pack light for the holidays? Which of these looks is your favorite? Any other staple pieces you wouldn't leave town without? Talk to us in the comments below.