Today's the last day to enjoy 50% off online classes in the Brit + Co Shop.
---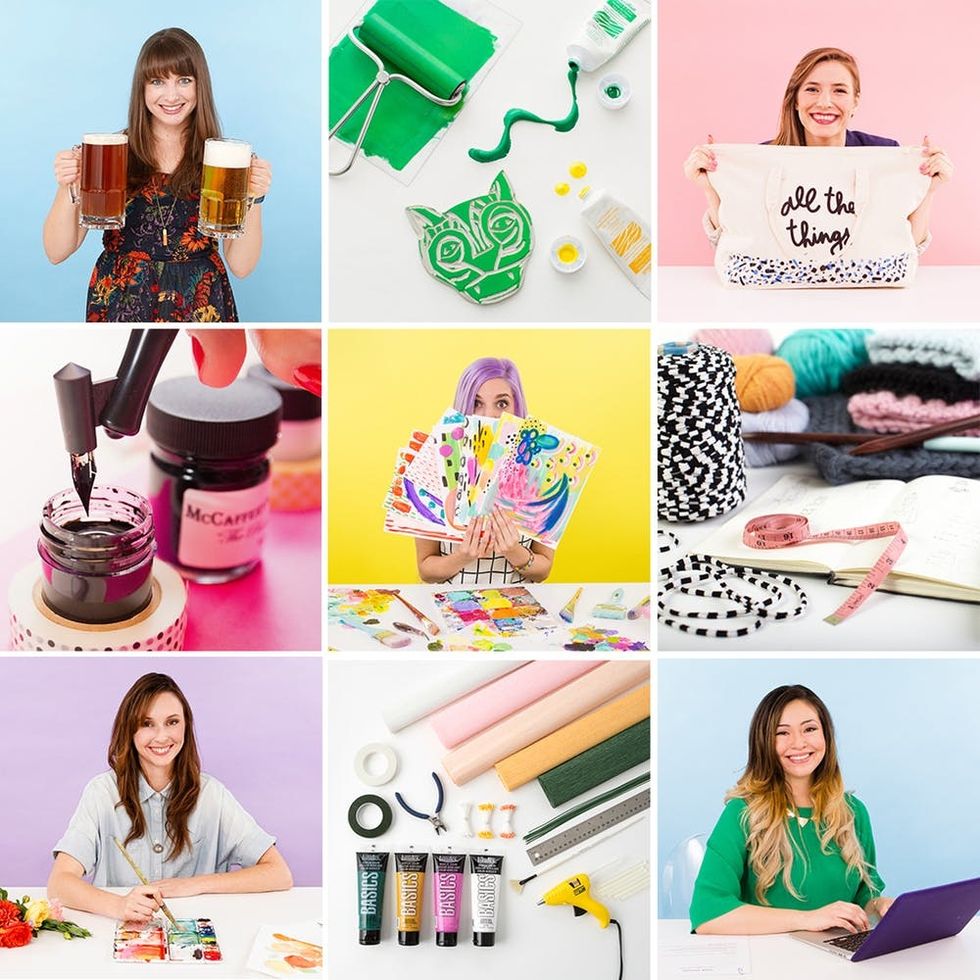 Plus, we've got the best of the best. We partner with artists, designers and bloggers to share their expertise with you. And we make it super easy to get started. All our online classes are available for under $20 and come with a companion supply kit that you can scoop up.
And that's where our deal comes in!
Today only, you'll get 50% off our online classes when you bundle it with its companion kit.
Just pick a class you love, add it to your cart, and click through to the companion kit featured on the class page. When you add the supply kit to your cart, the bundle offer automatically applies. Woot woot!
Let's kickstart your creativity today!
This offer ends at 11:59pm PST on 10/09.
Make sure to share your creative projects with us on Instagram with the hashtag #iamcreative. We'll be sure to share our favorite.
What class are you going to try? Talk to us in the comment section below.