A California Couple Fundraised Over $20 Million on Facebook to Help Reunite Families Separated at the US Border
Jun 25, 2018
In mid-June, a couple in Silicon Valley, California, launched a Facebook fundraiser to reunite separated immigrant families. Now, that fundraiser has surpassed its initial $1,500 goal 10,000 fold, having raised over $20 million in what is now the most viral fundraiser in Facebook's history.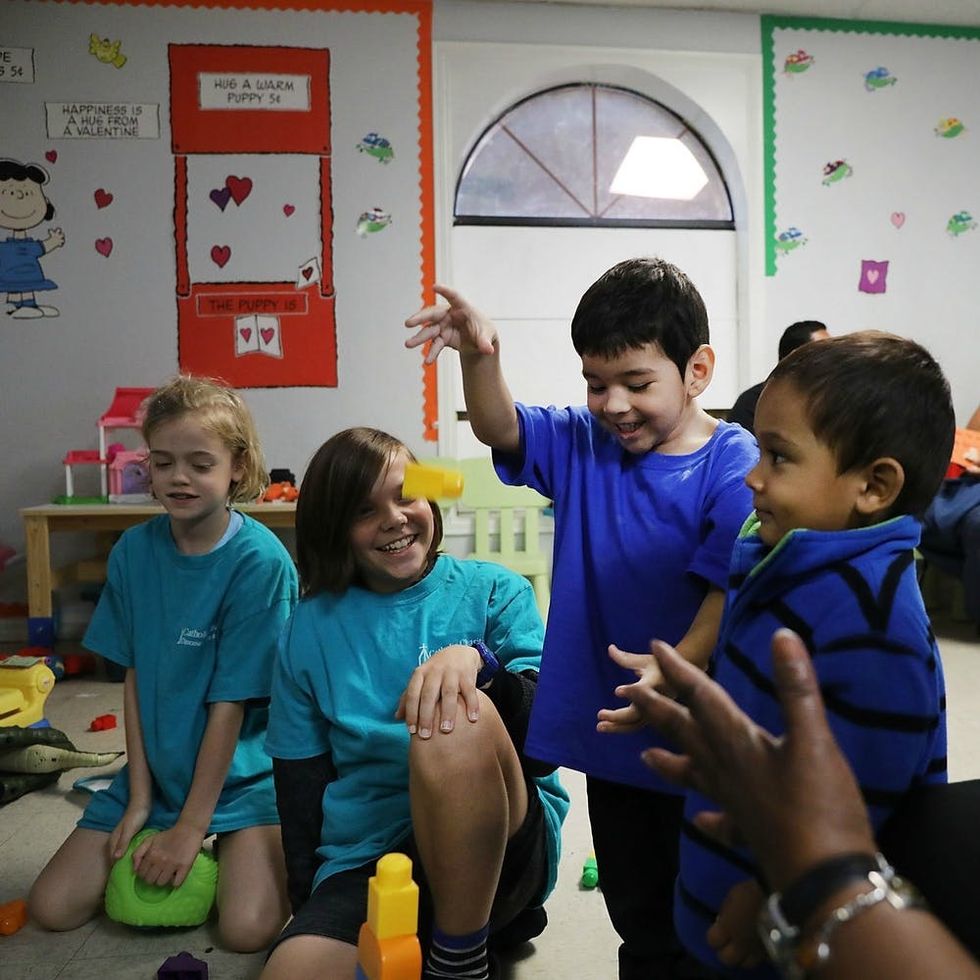 ---
Like many Americans over the last several weeks, Charlotte and Dave Willner were shocked into action over the separation of families crossing into the US on foot, with children being detained separately from their parents. And with so many charities to choose from, the Willners opted to do something to specifically help reunite the parents and their children separated by ICE border agents by raising funds for the immigration legal support organization, RAICES.
"I just could not imagine not finding a way to welcome those families and particularly to keep those children with their parents, regardless of where you stand on immigration law," Dave Willner told NBC. Many people clearly agreed: "Reunite an immigrant parent with their child" began trending on Facebook almost immediately after the fundraising page was created.
The fundraiser's initial $1,500 goal reflects the minimum amount needed to cover bond fees for one parent to be able to collect a child from government custody while awaiting an immigration hearing. And while the Willners' original goal was soon surpassed, the couple didn't expect that it would become the biggest fundraiser in the social network's history — which at one point last week saw donations pour in at nearly $4,000 per minute. 
Jonathan Ryan, the executive director of RAICES, told NBC News that the funds raised are nearly three times more than their previous operating budget of seven million dollars for all of 2016. Ryan further stated that the organization is both thankful for the donations and aware of its responsibility to be transparent about how those funds are being spent, moving forward.
"We're very serious about this undertaking and making sure that we deliver these funds transparently, in a way that will have impact and in a way that is sustainable," he said explaining that the organization plans to use the money to pay bonds of people arrested in order to get them the ability to find their children and to set up a system to ensure that these separations don't happen again.
(Photo via Spencer Platt/Getty Images)
Kat Armstrong
Kat has been a writer, social media maven and mom for longer than she's willing to admit. She's also spent time in front of and behind the camera, interviewing celebs, politicians and acting as a producer for fashion and artistic photography shoots. When she isn't writing for various orgs and publications, she's hanging with her kids, husband and French Bulldog, Peter, in Toronto, Canada.
Beauty News