You Need to Read This Badass Princess Novel
Jul 26, 2017
If you grew up on The Paper Bag Princess and Mulan, and you've been on the hunt for a story about a royal lady who's got sass, smarts, and heroic gumption, then we have got the book for you. In Aditi Khorana's gorgeous debut YA novel, The Library of Fates, Princess Amrita's betrothal to the emperor isn't enough to save her magical kingdom, so she must embark on an adventure to find the Library of All Things and reverse her fate. It's a novel that will keep you up all night, flipping pages until you reach the end. To celebrate her new novel, we caught up with Khorana and chatted creativity, lady heroes, and more. Scroll on to learn more from this incredible author!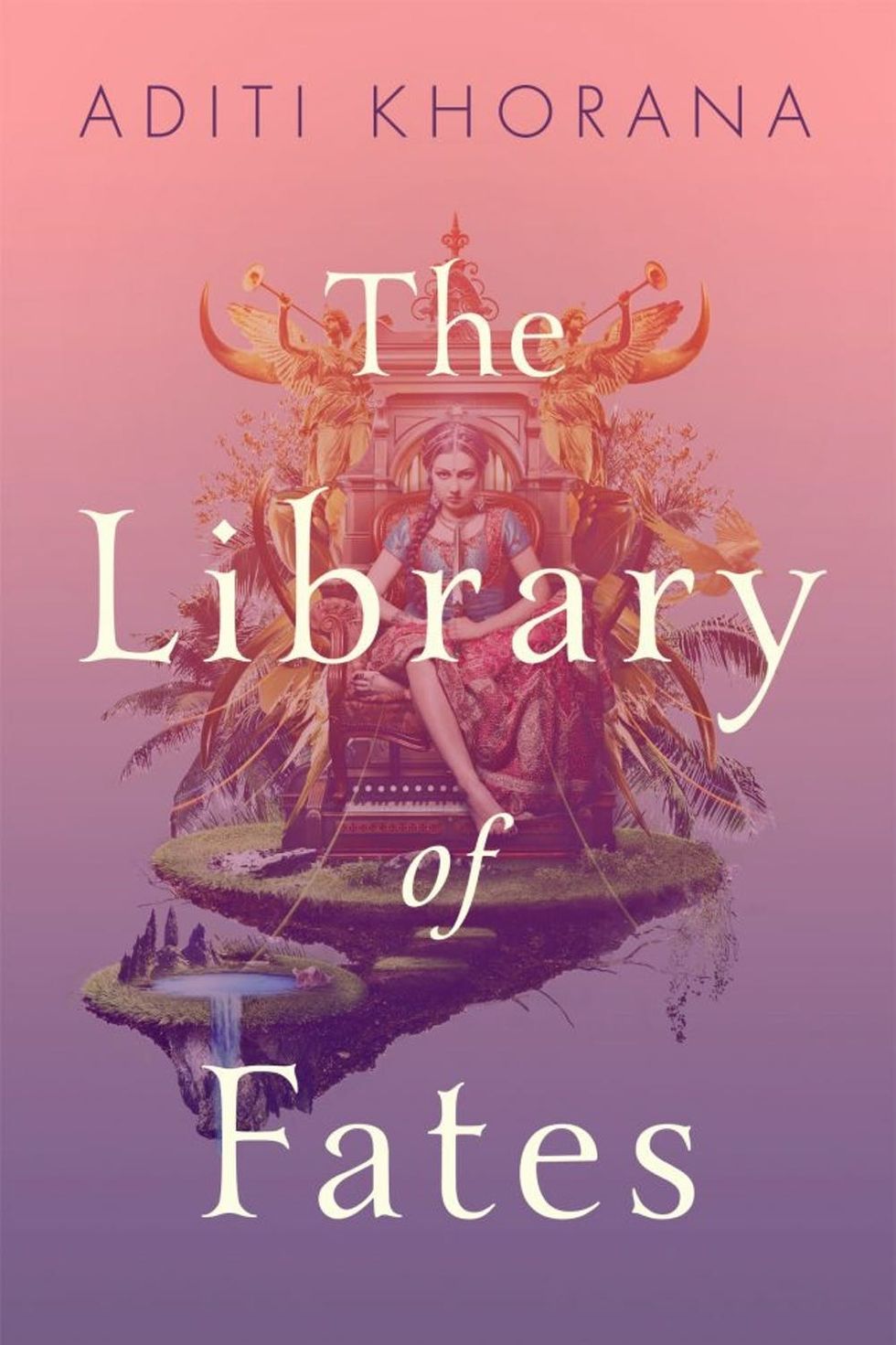 ---
Brit + Co: Describe your book in six words or less.
Aditi Khorana: Powerful feminists take on misogynistic dictator.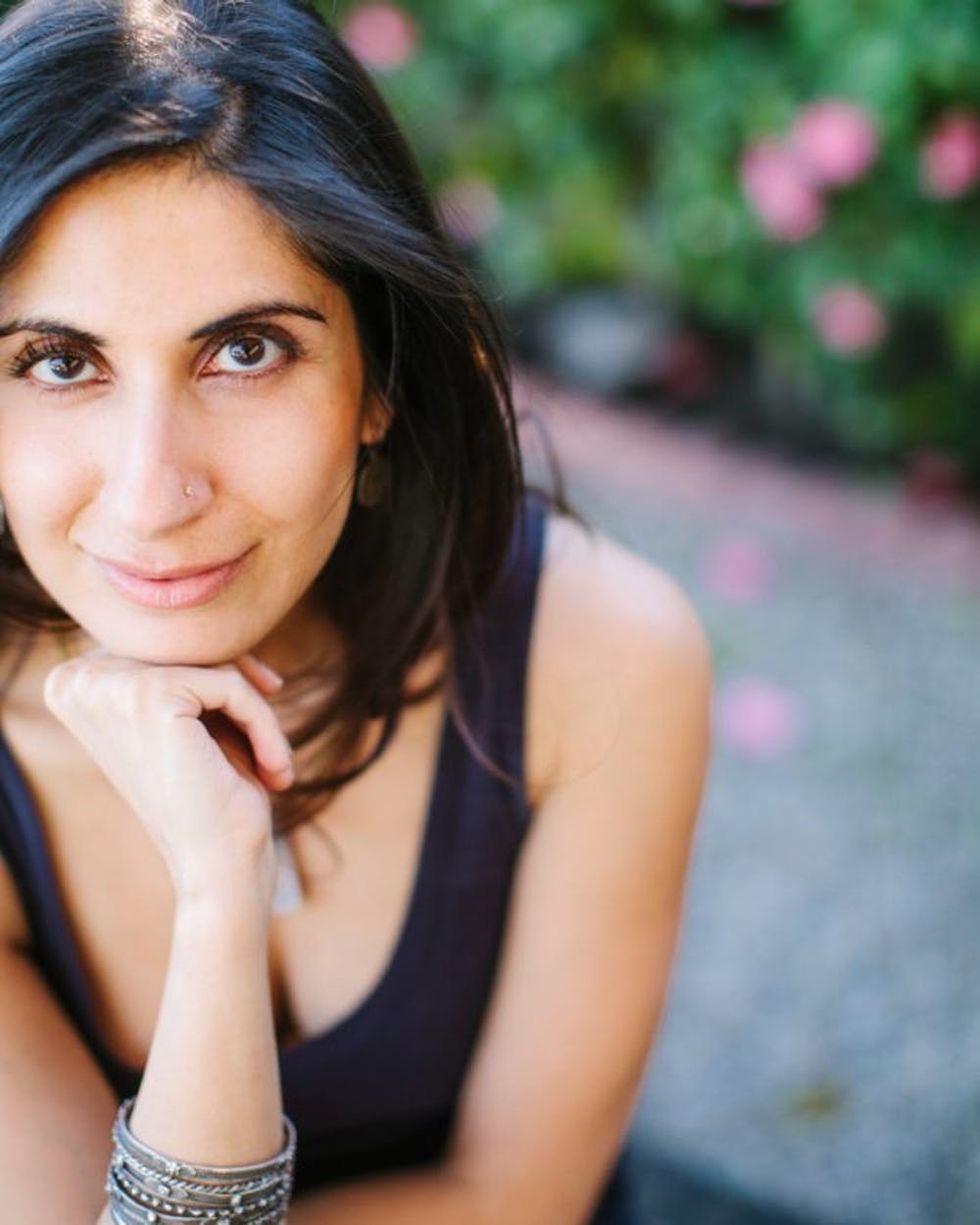 B+C: Where/when do you do your best writing?
AK: In my backyard or at my dining table, in the early afternoon, usually with a hot beverage by my side. I write every day, mostly from my home, but I like to change it up. If I'm writing something emotionally taxing or scary, I curl up under the covers with my laptop.
B+C:What's the strangest thing you've ever done for book research?
AK: I accompanied my friend Daniel, an actor, to a casting call for an energy drink commercial and sat in a room with a group of sweaty, nervous doppelgängers all reciting their lines to themselves.
B+C: What's your go-to cure for when you're stuck in a creativity rut?
AK: I go for a hike or a drive-in nearby Griffith Park or a loop around the Silverlake reservoir, or pop in to see a matinee at the Vista theater. Walking around my neighborhood always helps, so does afternoon entertainment. Makes me feel like I'm cutting class!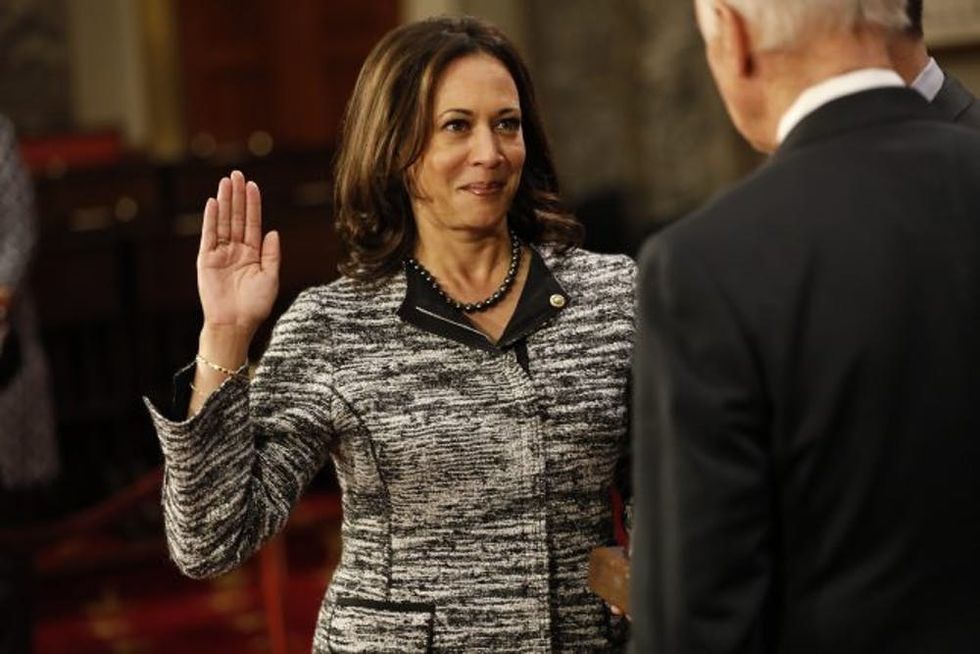 B+C: What two lady heroes do you turn to for inspiration, and why?
AK: Lately, Kamala Harris is rocking my world. We've all seen her getting shushed by entitled, wealthy, old white men (what woman of color hasn't experienced this?). But she's also ALWAYS the sharpest, most incisive, and judicious person in the room. Coincidence?
This is actually two women, but I always have their books on my nightstand — Virginia Woolf and Anais Nin — their work has taught me so much about being a woman, being a woman writer, and writing for smart women. (Photo via Aaron P. Bernstein/Getty)
why yes i am the fun lady at the dog park holding a leash connected to a Roomba

— Aparna Nancherla (@aparnapkin) July 10, 2017
B+C: What's your latest Twitter obsession?
AK:Aparna Nancherla and Kumail Nanjiani for some levity in dark times, Alicia Garza for her powerful insights on social justice and race.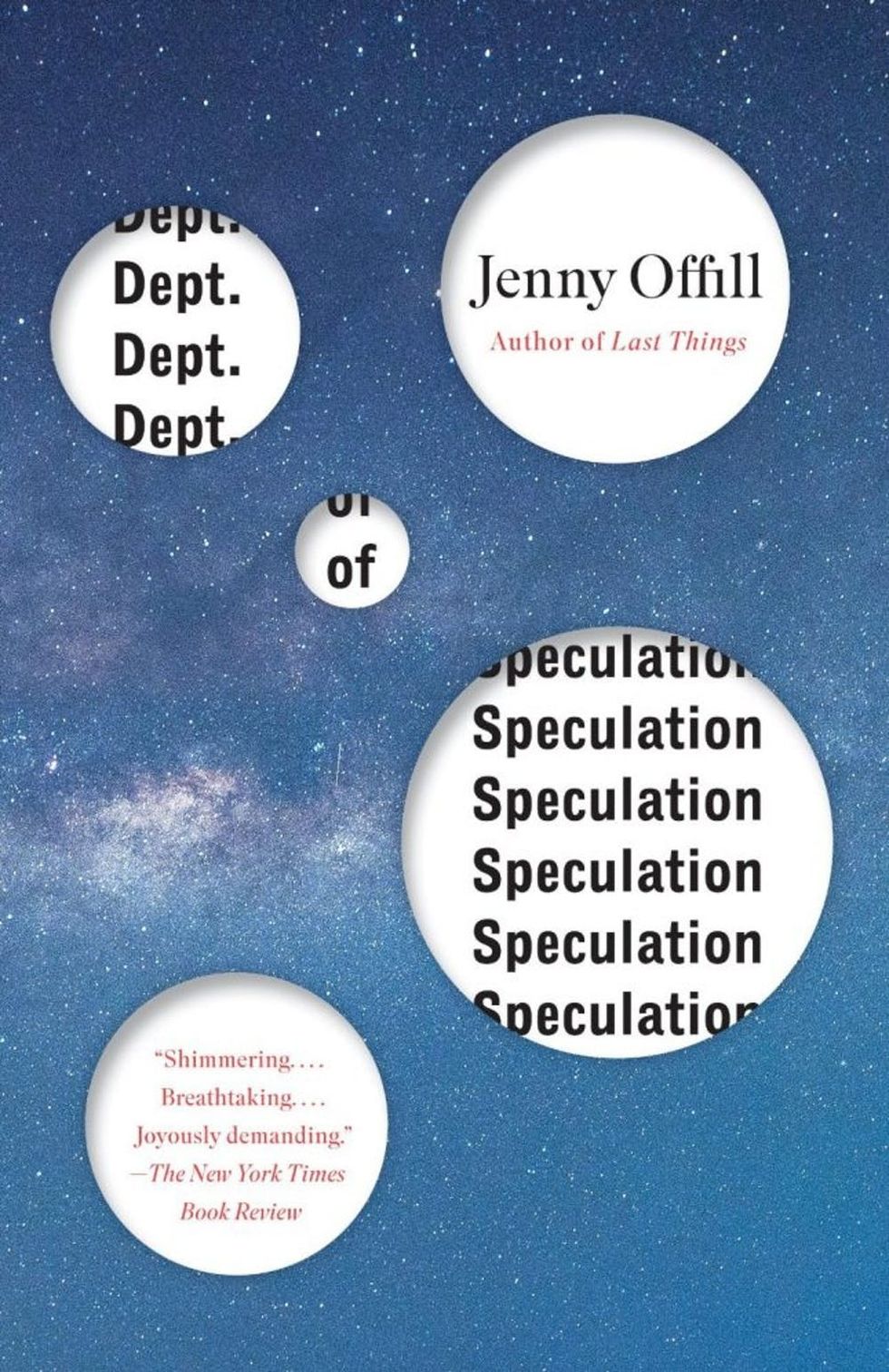 B+C: Can you name a book that you think deserves a little more love + recognition?
AK: It's already gotten a fair amount of love, but I adore Department of Speculation by Jenny Offill. It's experimental, fun, and has this electric pace that I adore. The book reads like having a conversation with your smartest friend.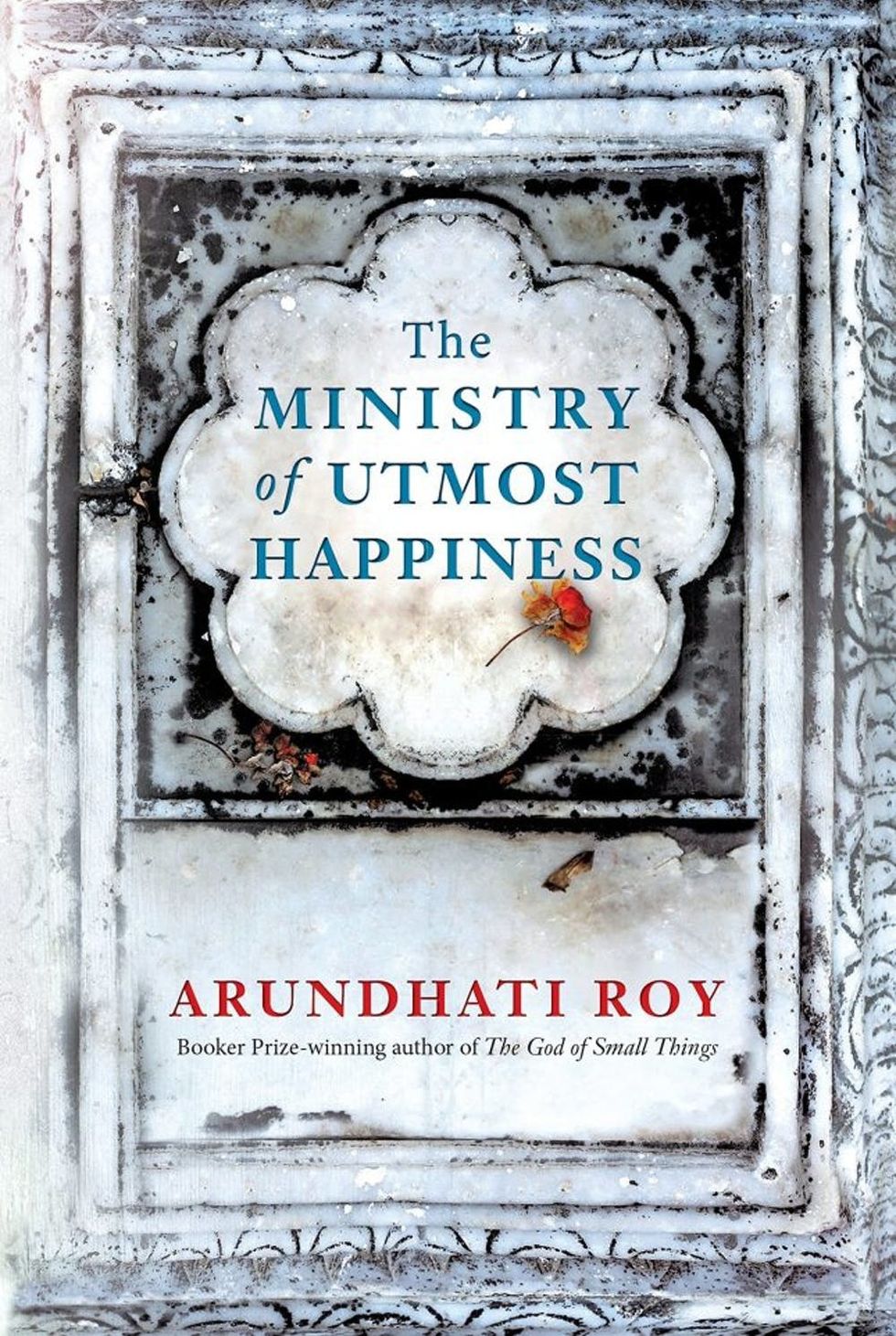 B+C: What's next on your to-read pile?
AK: I just started Arundhati Roy's Ministry of Utmost Happiness and love it so far. Also want to read The Mother of All Questions by Rebecca Solnit.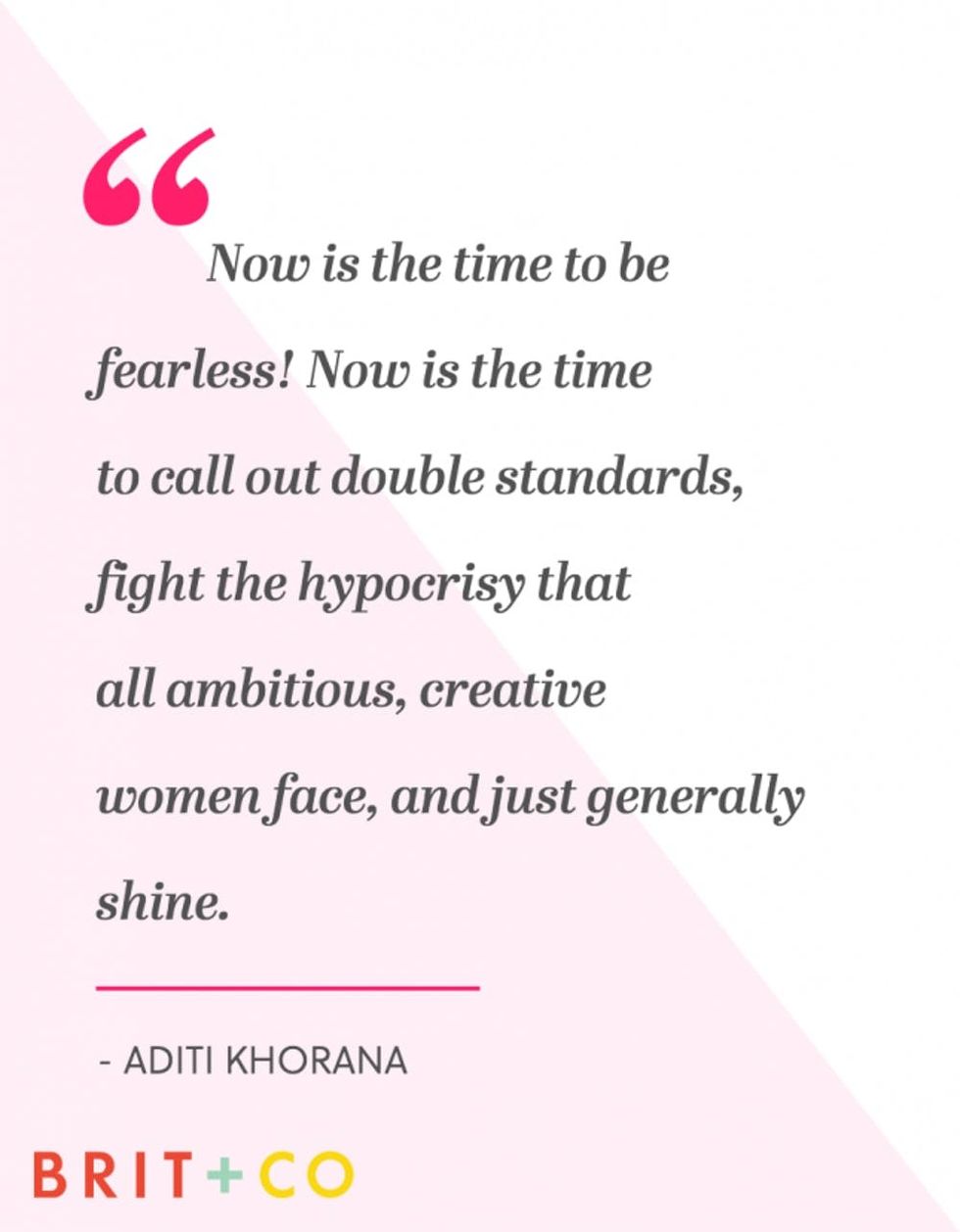 B+C: What advice do you have for aspiring creative ladies?
AK: Now is the time to be fearless! Now is the time to call out double standards, fight the hypocrisy that all ambitious, creative women face, and just generally shine. We desperately need to see more brilliant, creative, thoughtful women out in the world, sharing their art. Think of it as a contribution that'll inspire generations of young girls and women to come and change the social fabric of our culture.
Got an author you'd love to see interviewed? Tweet us @BritandCo and let us know!
Brit + Co may at times use affiliate links to promote products sold by others, but always offers genuine editorial recommendations.
(Featured photo via Aditi Khorana)
Angela Velez
Angela is an MFA Fiction candidate at the University of Pittsburgh. You can find her reading obsessively, wandering bookstores and watching melodramatic television.
Creativity