These Natural Cleaning Products Help Make Your Home a Happy Place
Sep 25, 2017
When it comes to cleaning products, you should know — and love — what's inside each bottle you use. That's just what Beekman 1802, the New York-based company behind the cult-favorite goats' milk soaps and body products, is banking on with the newest addition to their farm-fresh products. Beekman 1802 Happy Place is the company's farm-to-table cleaning line in partnership with Evine. Each item comes packed with fresh, plant-based ingredients to make your scrubbing experience a safer and more natural one. Keep scrolling to learn all about the new line you need in your kitchen cabinet, STAT.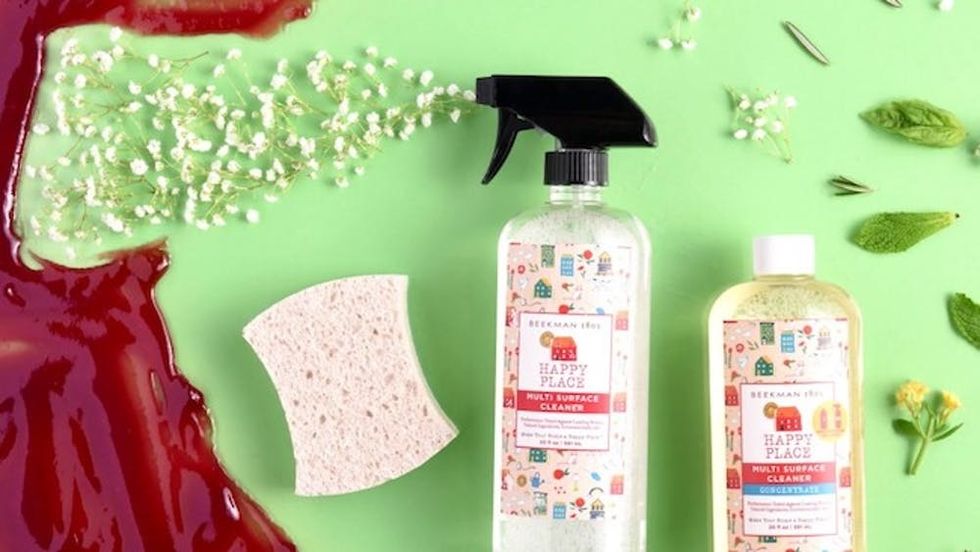 ---
The Happy Place collection, which includes a selection of laundry soaps, dryer balls, stain sticks, and a multi-surface cleaning concentrate, is the brainchild of Beekman 1802 founders Josh Kilmer-Purcell and Brent Ridge. These two actually got their start when making a big move and lifestyle change after leaving their NYC home in hopes for a more simple life in Sharon Springs, New York.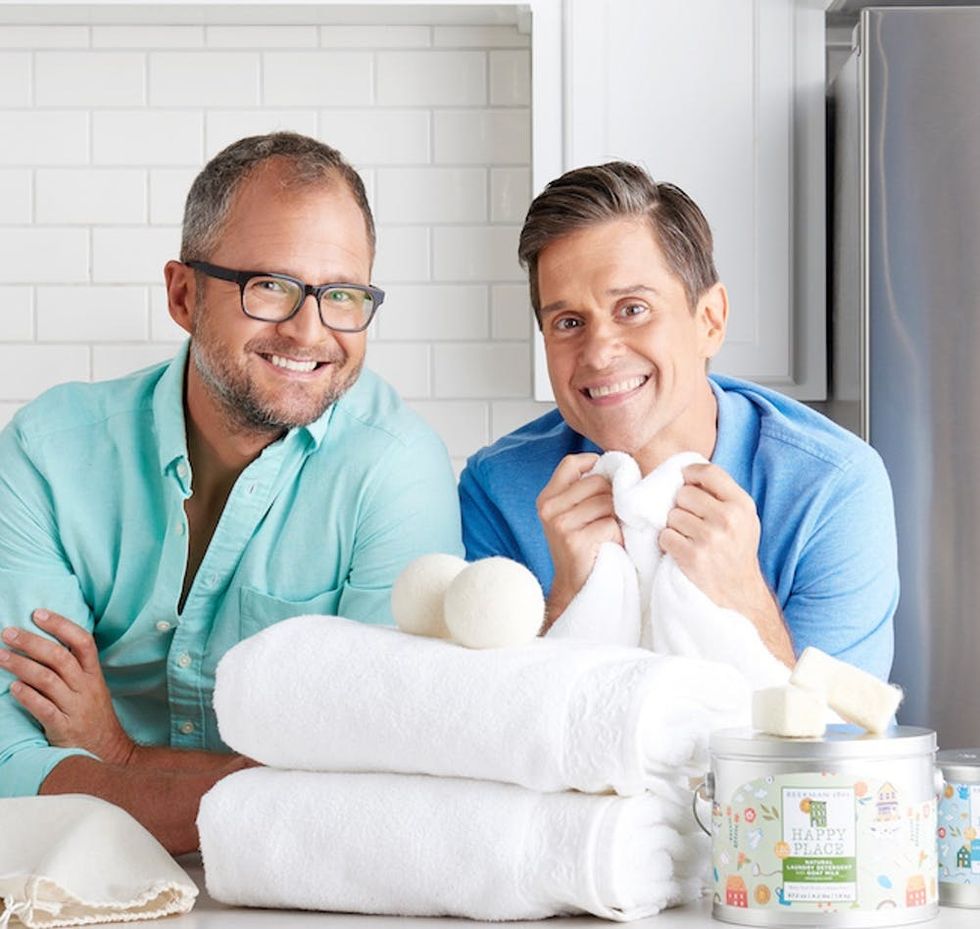 Each item comes complete with powerful solvents and the company's signature fragrance — sweetgrass — to promote positive energy while you eradicate dirt and debris. Combined with the farm's very own goats milk, these ingredients continue to produce top-rated reviews for the line.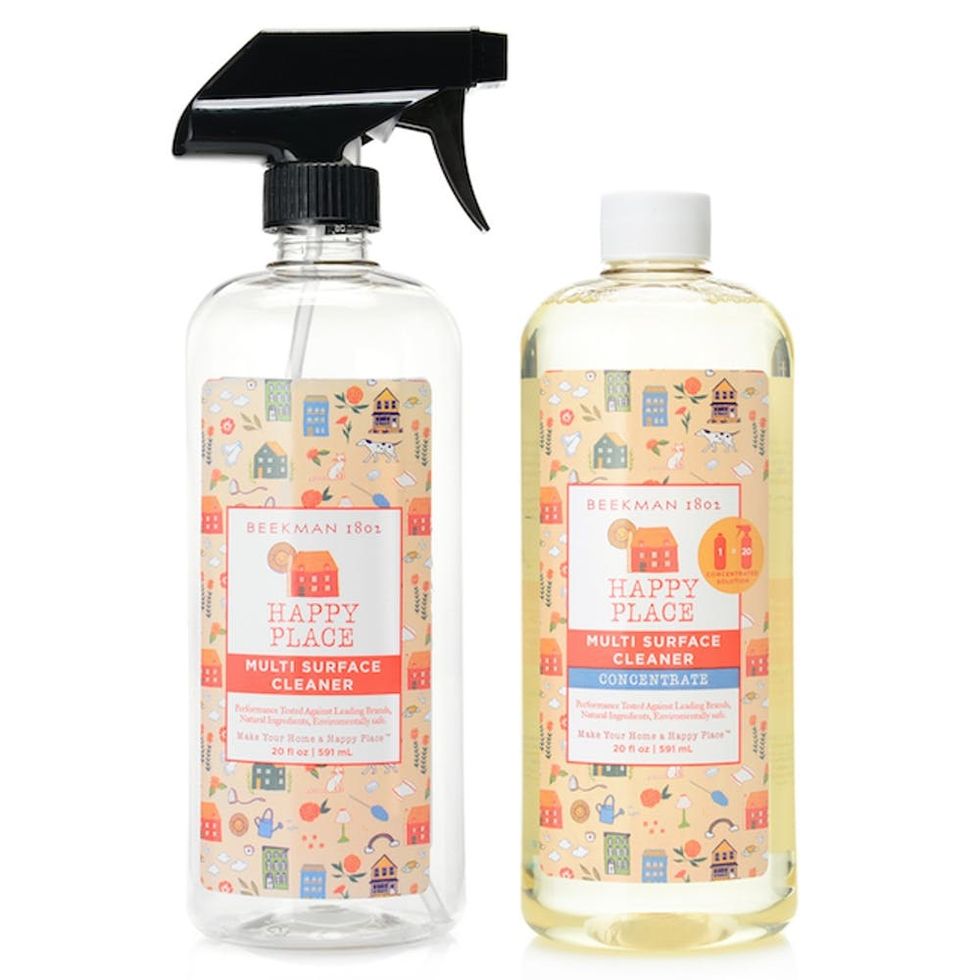 If you're ready to bring the happy vibes to your home, pop on over to their website to shop the full collection.
What do you think of the Beekman 1802 Happy Place launch? Follow us on Pinterest to discover more cleaning and organizing tips and inspo!
Brit + Co may at times use affiliate links to promote products sold by others, but always offers genuine editorial recommendations.
Sarah Schuh
Home Decor. Entertaining. Travel. Lifestyle. 'Grammer, dreamer, trip planner. Forever coming up with my next creative endeavor. Until then, I'm documenting everything I like on paper, er, the digital world.
Organization and Cleaning
More From Organization and Cleaning