On any given day, we rock the fishtail, Dutch or French braid as a fun way to bring a little personality to our hair. And while you probably love wearing a braid on the daily, there's no better time of year to get a little experimental with your 'do than by playing dress-up on Halloween night. Here are 13 of our favorite braid ideas to bring your Halloween costume to the next level.
---
1. Mad Max-Inspired: How awesome was the futuristic style of Mad Max: Fury Road? For a more wearable everyday look, this tiny side braid is a great edgy choice. (via Brit + Co)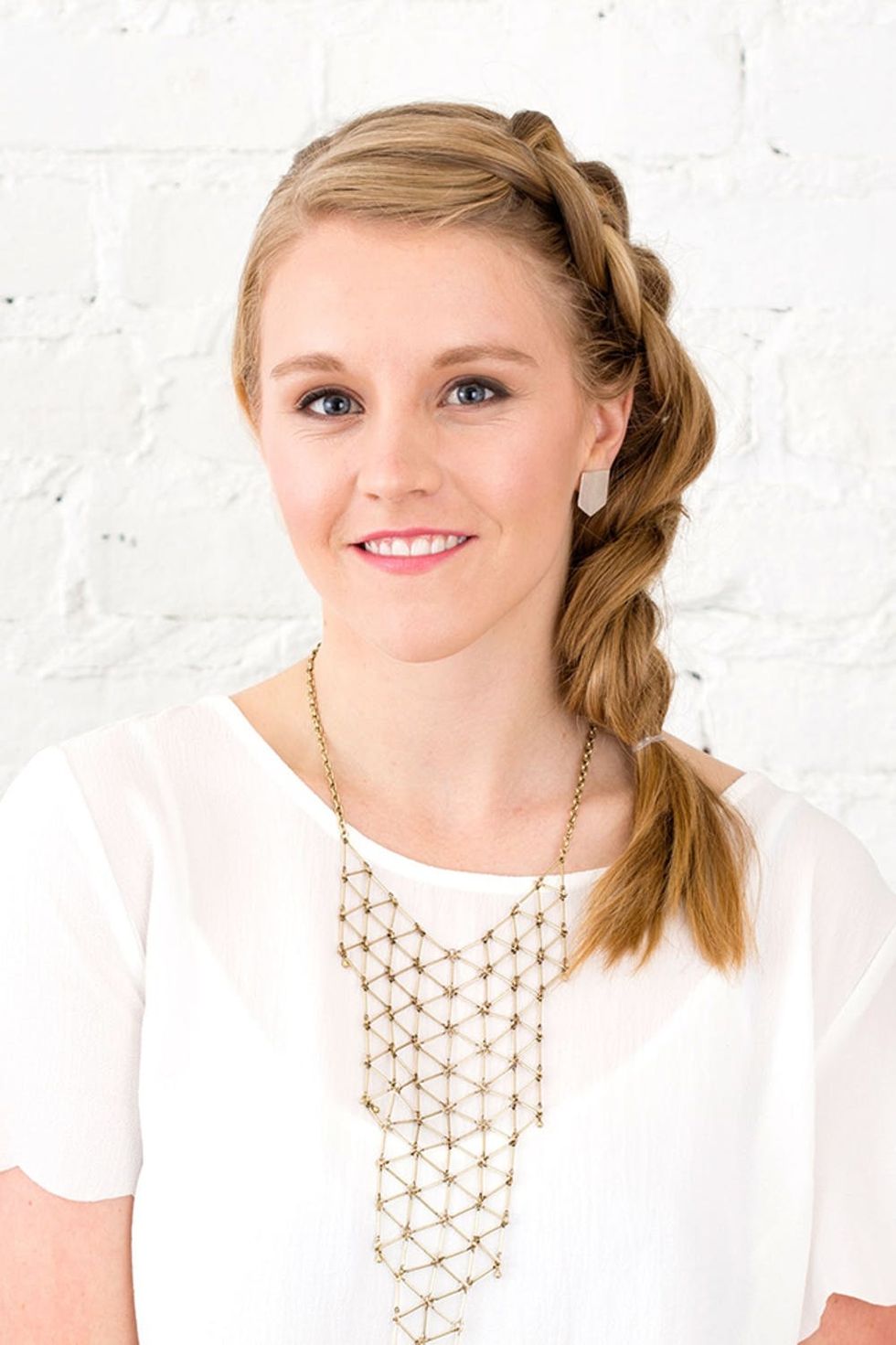 2. Khaleesi Braid: Game of Thrones might be over until next year (sob), but that hasn't stopped our love of everything Daenerys. Dress up like the Queen of Dragons using this easy and chic DIY braid tutorial. (via Brit + Co)
3. Wednesday Addams: Once reserved for kindergarten playgrounds, braided pigtails are now very much back in style. Pair the hair with a LBD for an awesome Wednesday Addams costume this Hallows' Eve. (via British Vogue)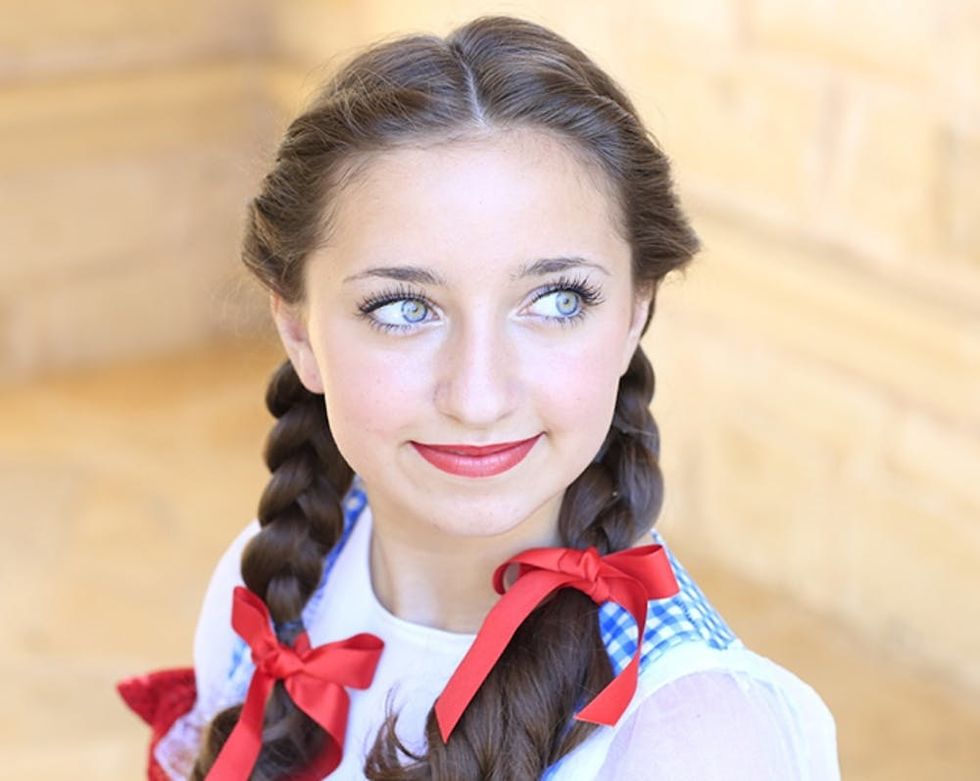 4. Dorothy Gale Pigtail Braids: Dorothy has become a staple Halloween costume, and this tutorial really brings the look to the next level by using adorable pigtail braids tied up with bright red ribbons. (via Cute Girl Hairstyles)
5. Frida Kahlo Crown Braid: Frida Kahlo's signature braids have become as synonymous with her name as her beautiful paintings. Top off the look with a flower crown for a seriously special style. (via Rachael Dobbins)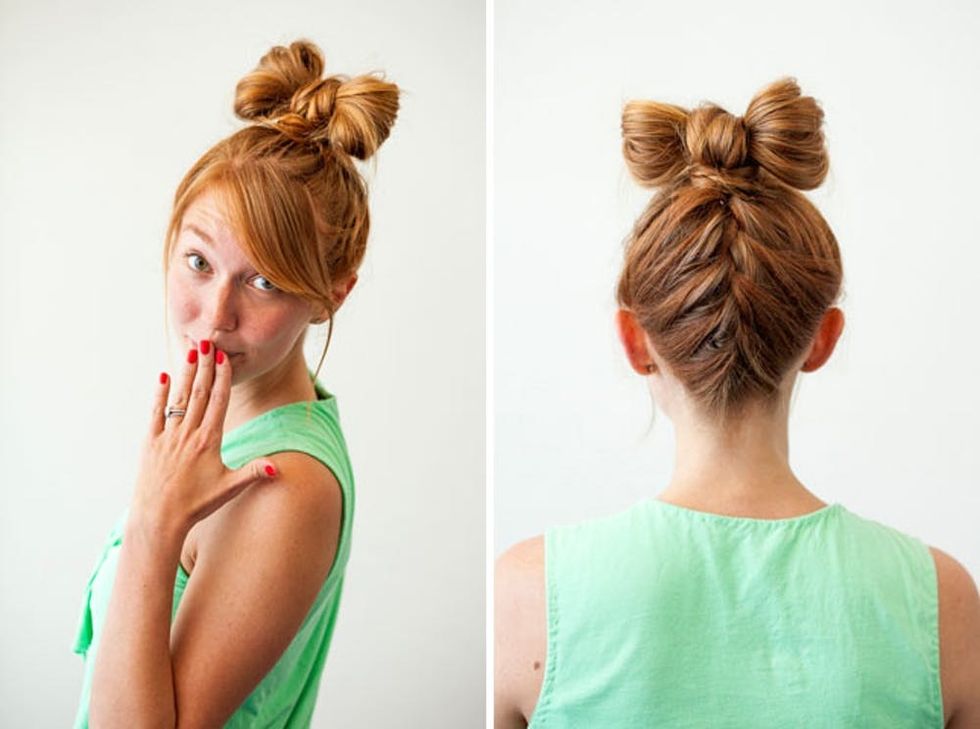 6. Lady Gaga/Minnie Mouse Bow Braid: Simple and cute, a bow braid like this can be added for a classic Lady Gaga look or paired with some polka dots to style you like Minnie Mouse. (via Brit + Co)
7. Princess Bride Crown Braid: Who needs a real crown when you can just braid one? This braid brings a modern style to any royalty-inspired costume you might wear this Halloween. (via Missy Sue)
8. Mermaid Fishtail Braid: While there's plenty of mermaid inspiration to go around, we can't get enough of this voluminous style. It's great for short and fine hair. (via shlinda1)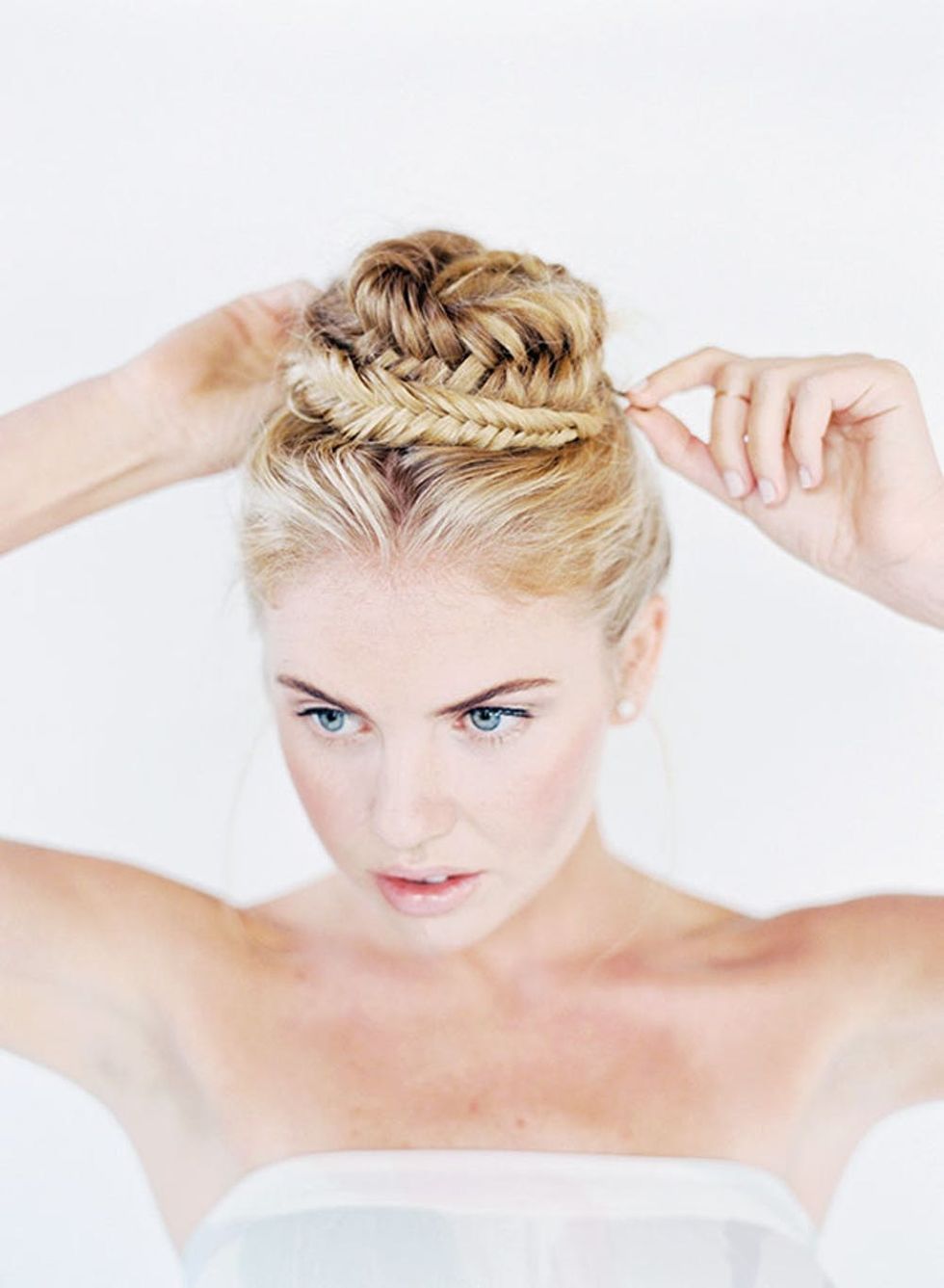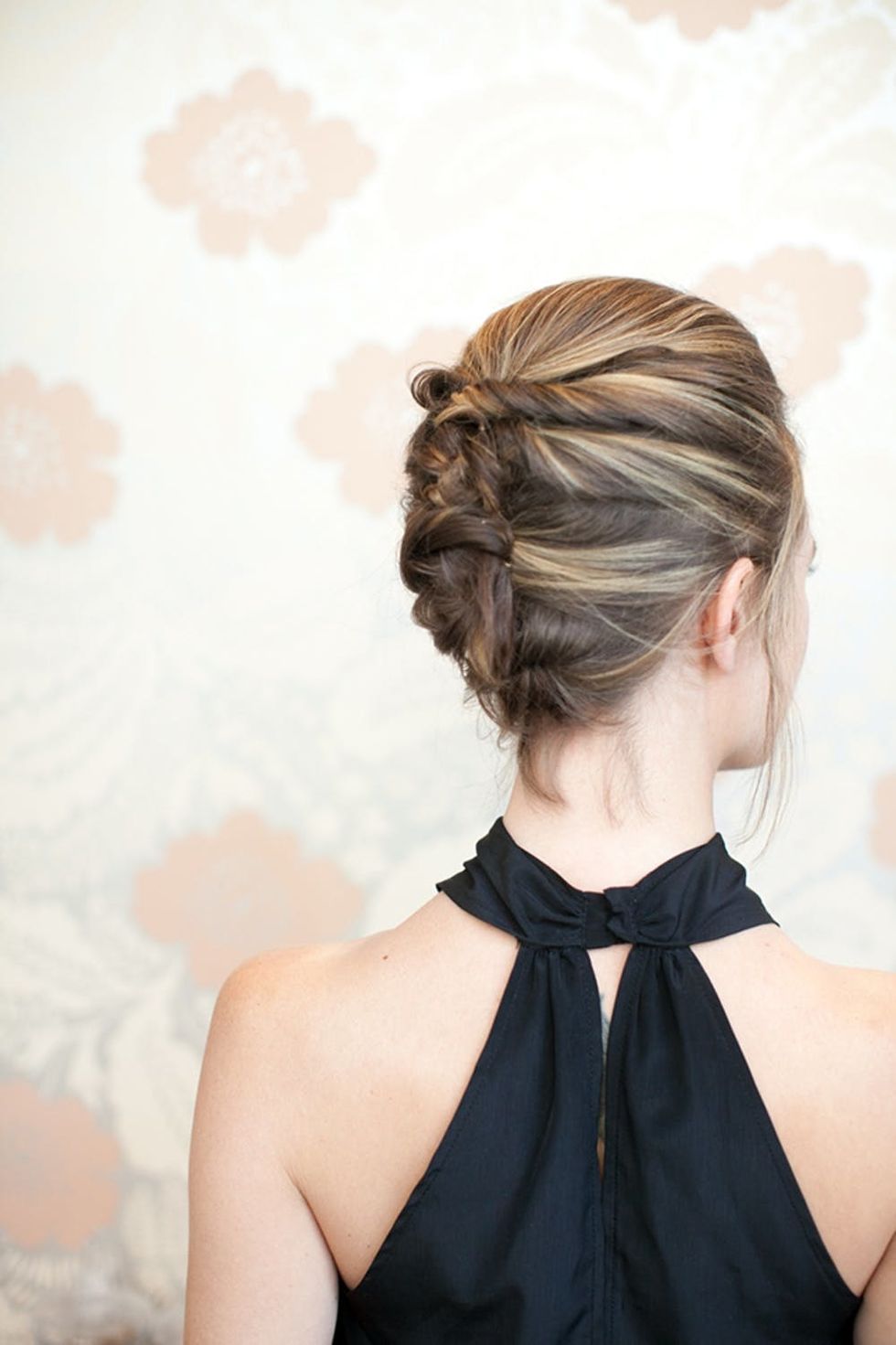 11. Edgy Marie Antoinette: Add a bit of rock and roll to your classic Marie Antoinette costume with this beautiful braided updo. Pair it with some classic french-inspired makeup to bring your look to the next level. (via Camille Styles)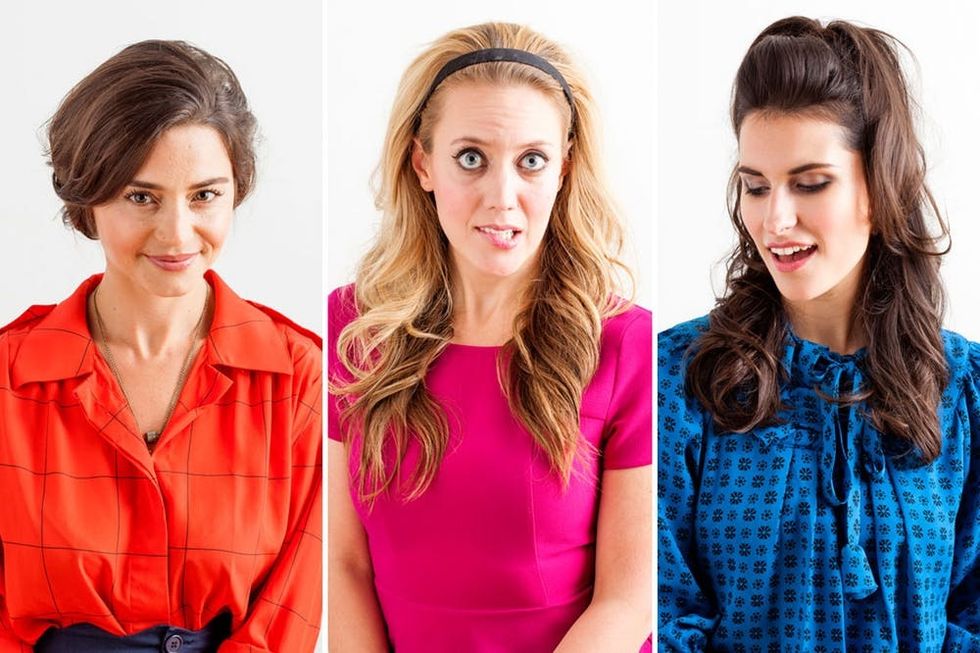 12. '60s Inspired: Welcome to the '60s! Volume is plentiful with these three gorgeous hairstyles. Pair with a '60s frock for the ultimate Mad Men costume. (via Brit + Co)
13. Evil Queen Braid: Remember Charlize Theron's gorgeous braided crown in Snow White and the Huntsman? We think this easy DIY is an awesome addition to your Evil Queen costume. Bonus points if you add some creepy black birds into the mix. (via Treasures and Travels)
Which braid are you planning on wearing this Halloween? Let us know in the comments below!