See Caitlyn Jenner Conquer Her Fears and Rock Her First Swimsuit
Aug 10, 2015
Acts of bravery comes in all different forms — sometimes it's a celeb like Brooklyn Decker keeping it real with her struggles during pregnancy, other times it's a dad getting a tattoo as a show of solidarity with his daughter. Other times still, it's facing your insecurities head on, as Caitlyn Jenner did on the latest episode of her show I Am Cait. In this previous I Am Cait clip, the former Olympian had shied away from wearing a bathing suit for cameras before. But last night, she took the plunge.
---
Caitlyn is in her bedroom deciding between a white one-piece and a black cleavage-baring option. About the latter she said: "I love my daughter to death, Kimberly, but this is kind of like one Kimberly would wear." Off-camera, a producer asks her if she has any anxiety over wearing a swimsuit on camera. Caitlyn responds in her interview, "Putting on that bathing suit represents a lot to me. It's kind of scary because, you know, you're really exposing yourself. I am about as nervous as I could possibly be right now."
In the end, Caitlin decides to go with the stunning white one-piece. Bravo, Caitlyn! Here are five similar one-piece swimsuits that'll help you copy Caitlyn Jenner's style.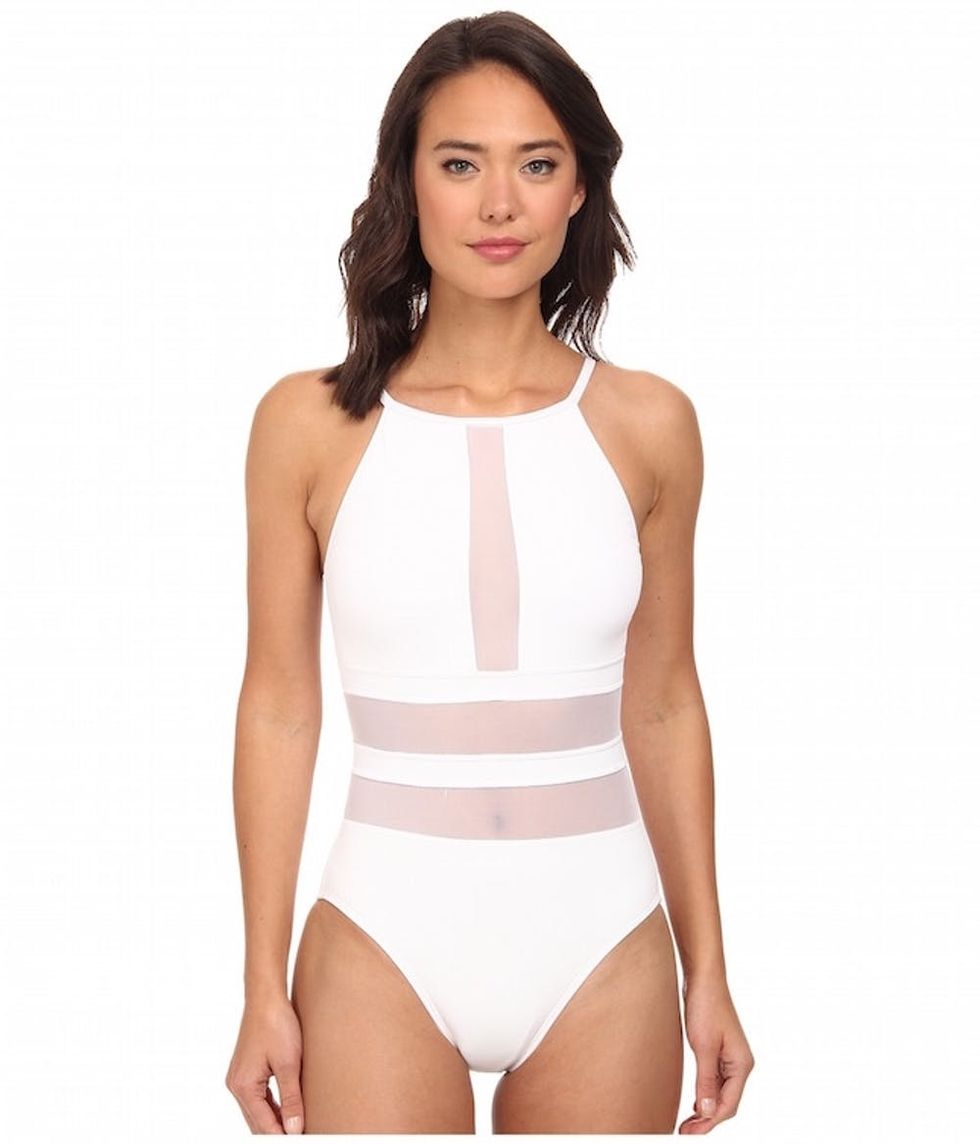 1. La Blanca Pretty Revealing High Neck One-Piece ($75): This gorgeous one-piece is revealing in all the right places. It's the perfect mix of steamy-yet-covered-up, and we think Caitlyn would approve.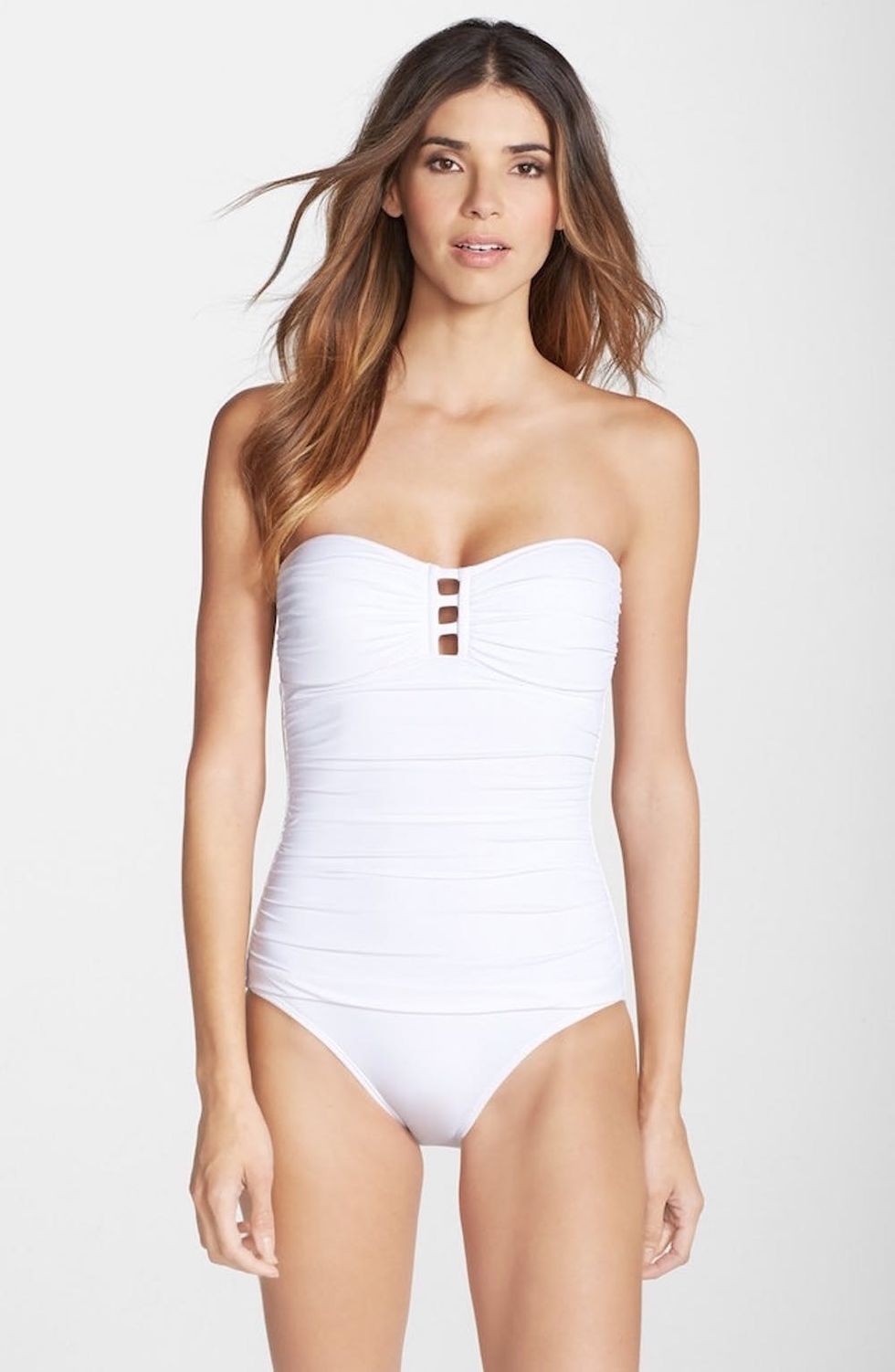 2. Tommy Bahama Bandeau One-Piece ($128): This strapless bandeau option has plenty of ruching to help accentuate curves. It's a knockout one-piece without being over-the-top.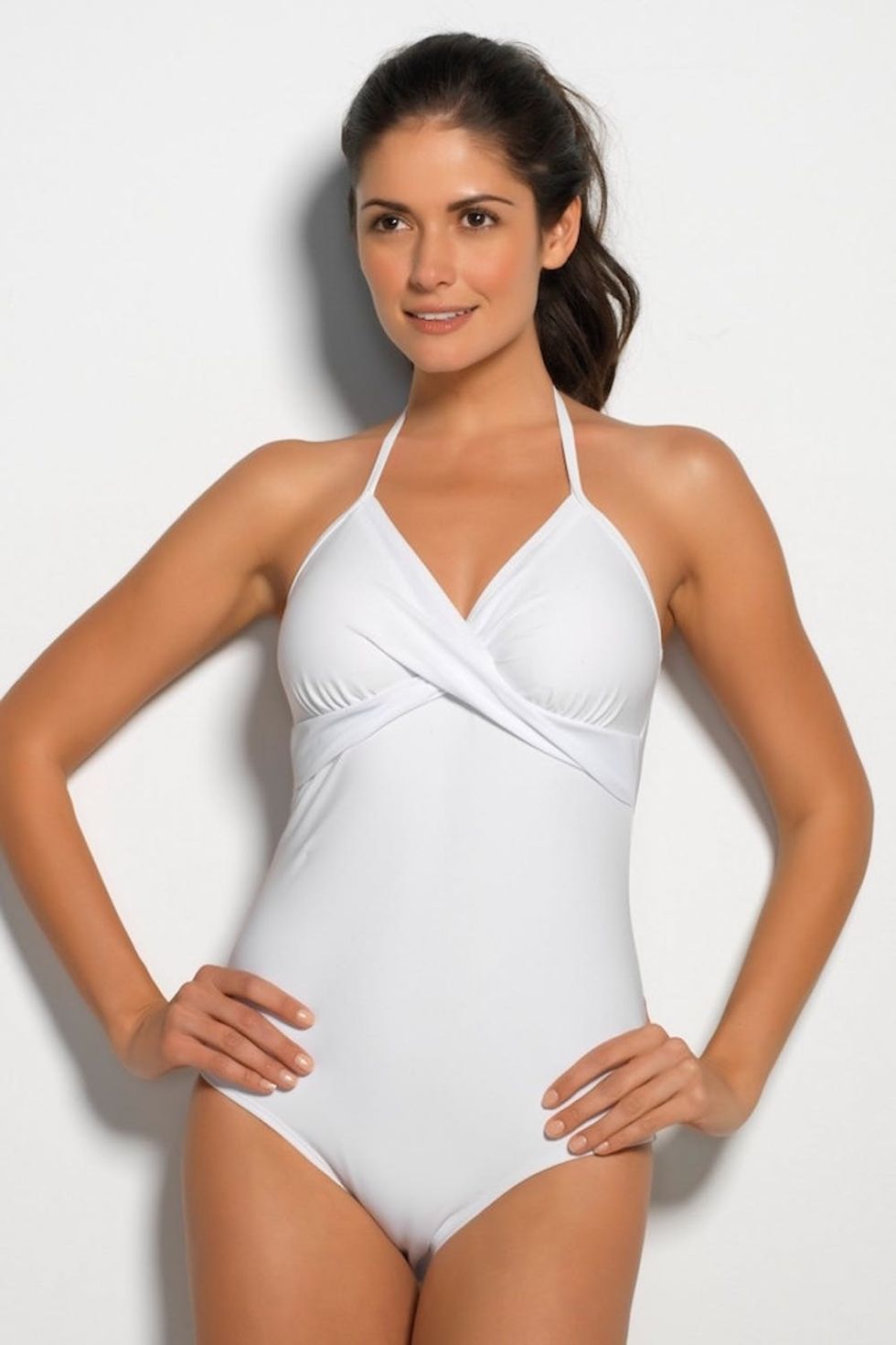 3. Hapari White Twist One-Piece ($79): This is a sweet one-piece with skinny straps and a low-V neck to keep it just sultry enough. Lounge poolside in this beauty with a margarita in hand.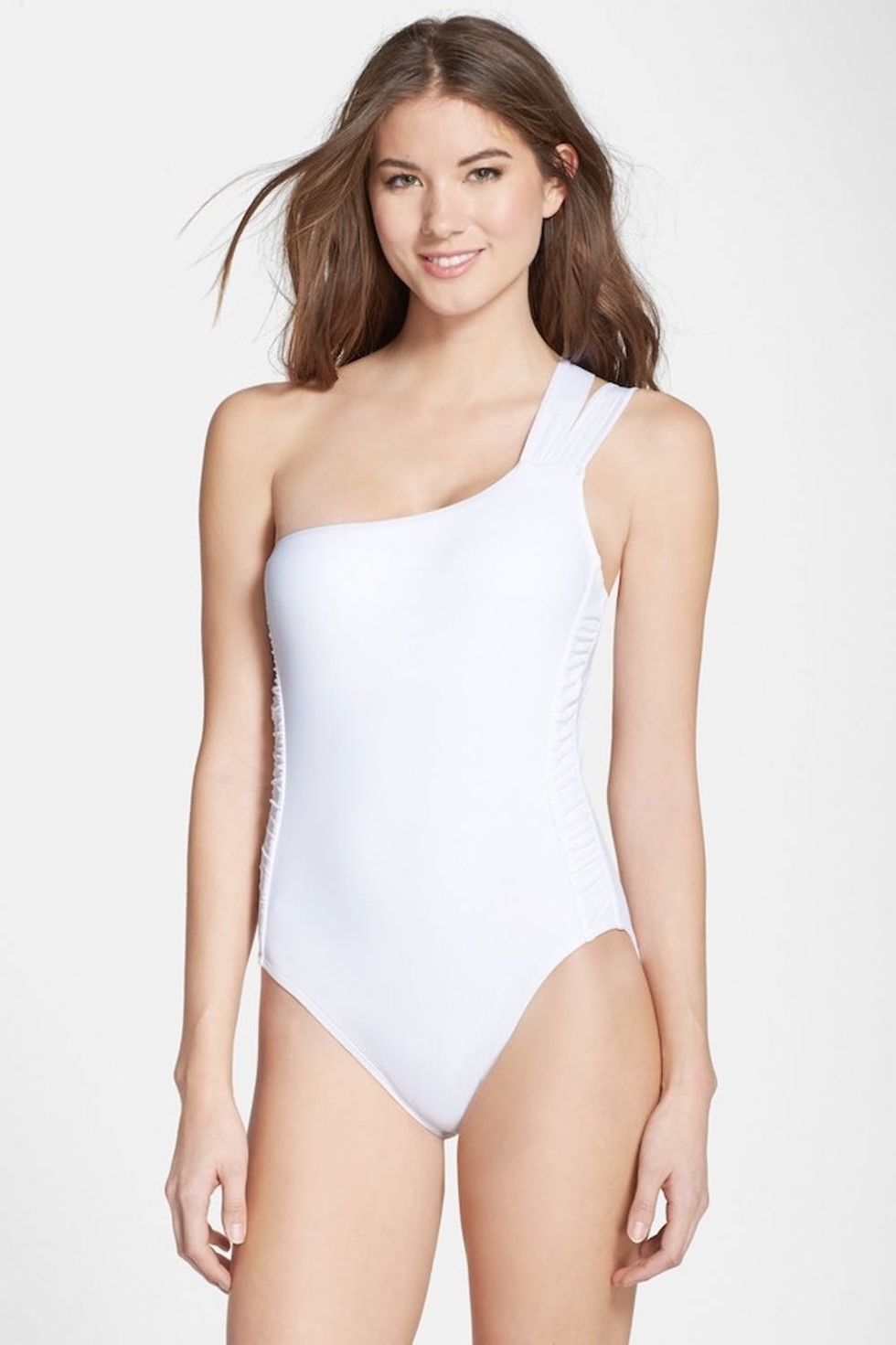 4. La Blanca One Shoulder Ruched One-Piece Swimsuit ($35): This one-shoulder suit channels some serious Greek goddess vibes. Pair it with a gold body chain or similarly gilded sandals to really nail the look.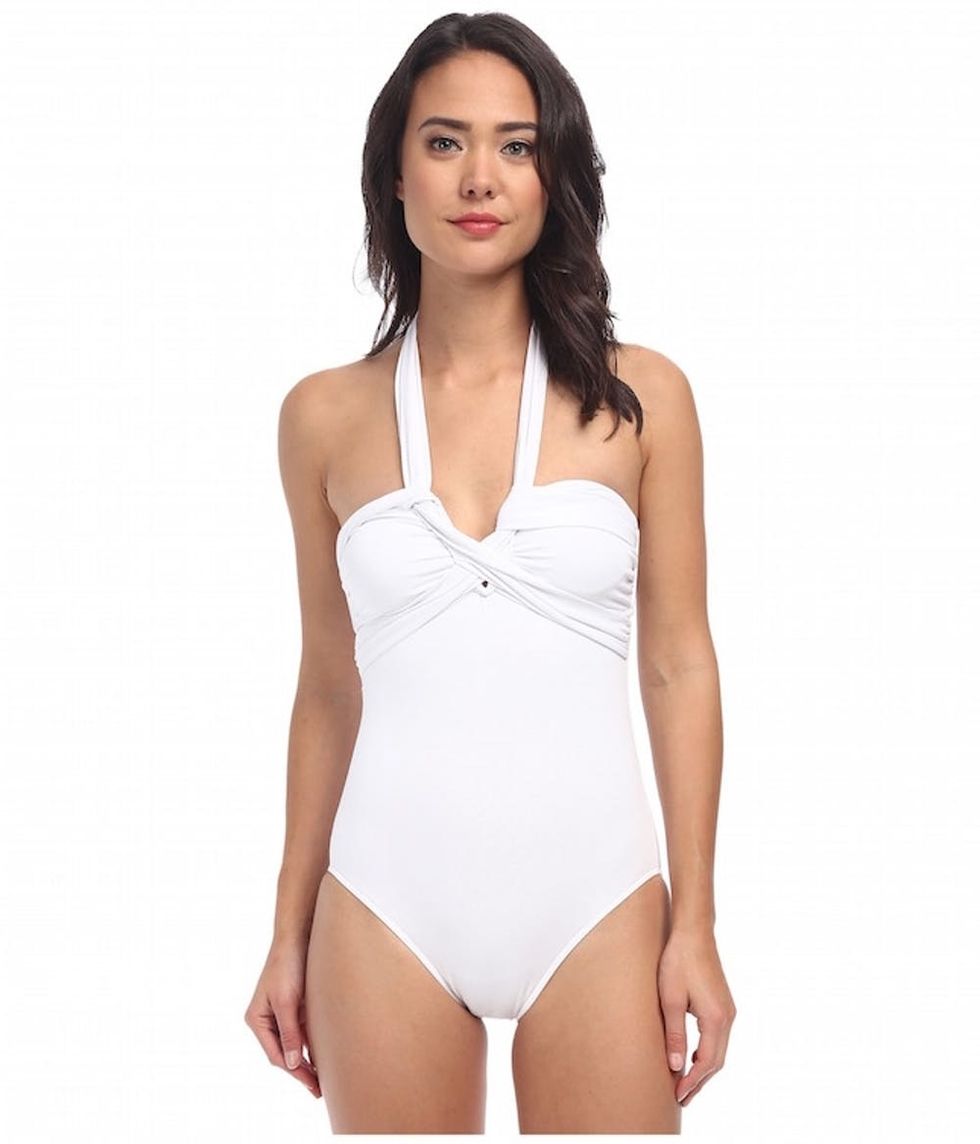 5. Seafolly Goddess Maillot ($83): This twist-tie detail is super unique and sensuous. Rock this look with a big straw hat, some cat-eye shades and a good beach read.
What do you think of Caitlyn's bold move? Tell us in the comments below!
(h/t E Online, featured photo via Kevin Winter/Getty)