Made Us Look: A Coffee Shop That Looks Like a Giant Camera
Apr 07, 2014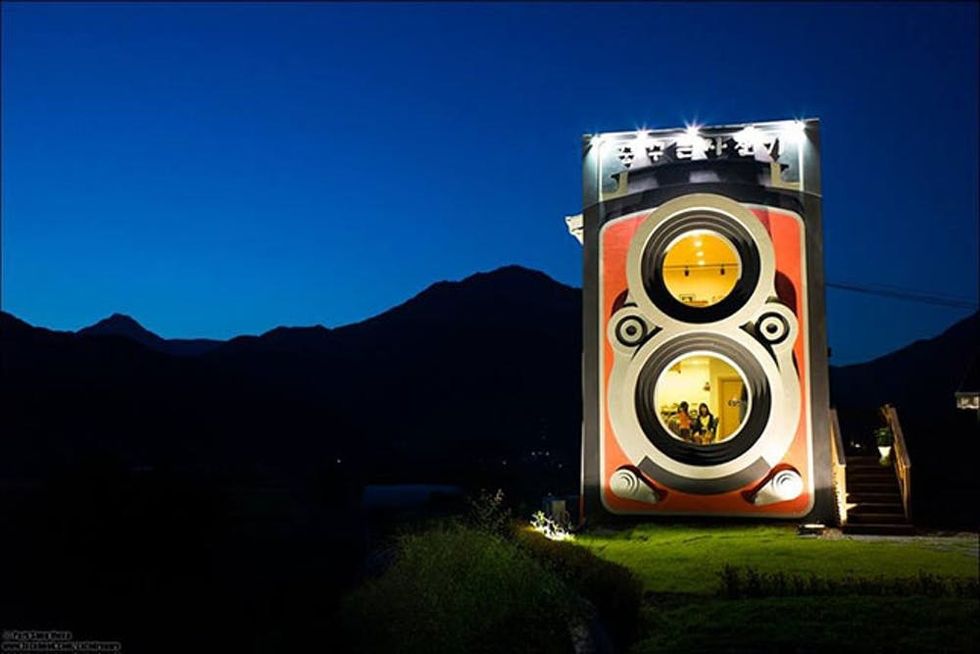 This story is like a Portlandia dream come true: A cool couple with a bit of extra land, an affinity for old tech, and unaffected by elbow grease builds a coffee shop in the shape of a vintage camera. The aptly named Dreamy Camera Cafe is located on the picturesque outskirts of Seoul, South Korea. The structure is also, not surprisingly, insanely photogenic.
---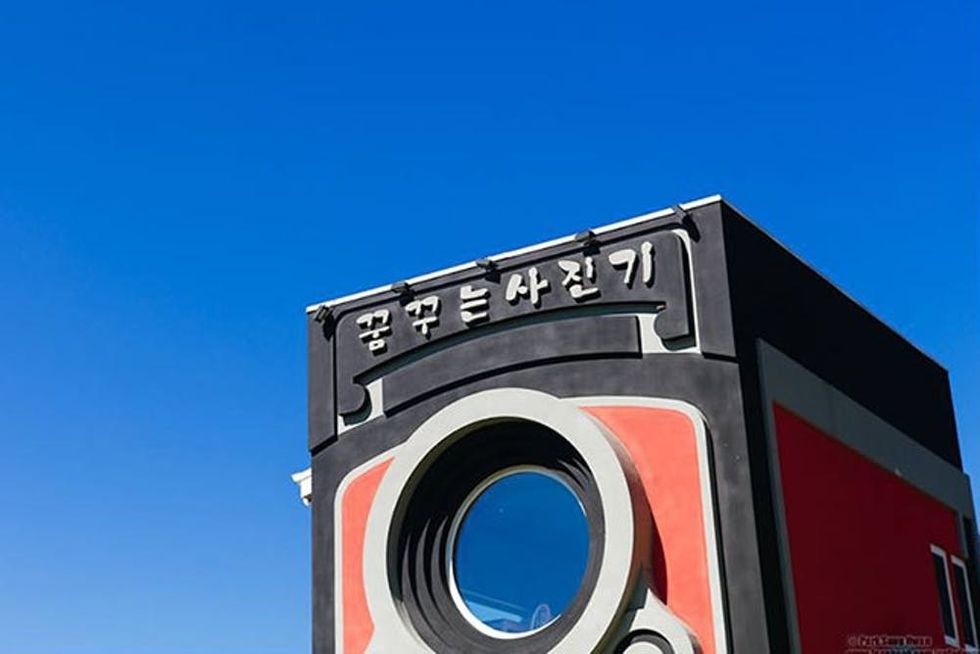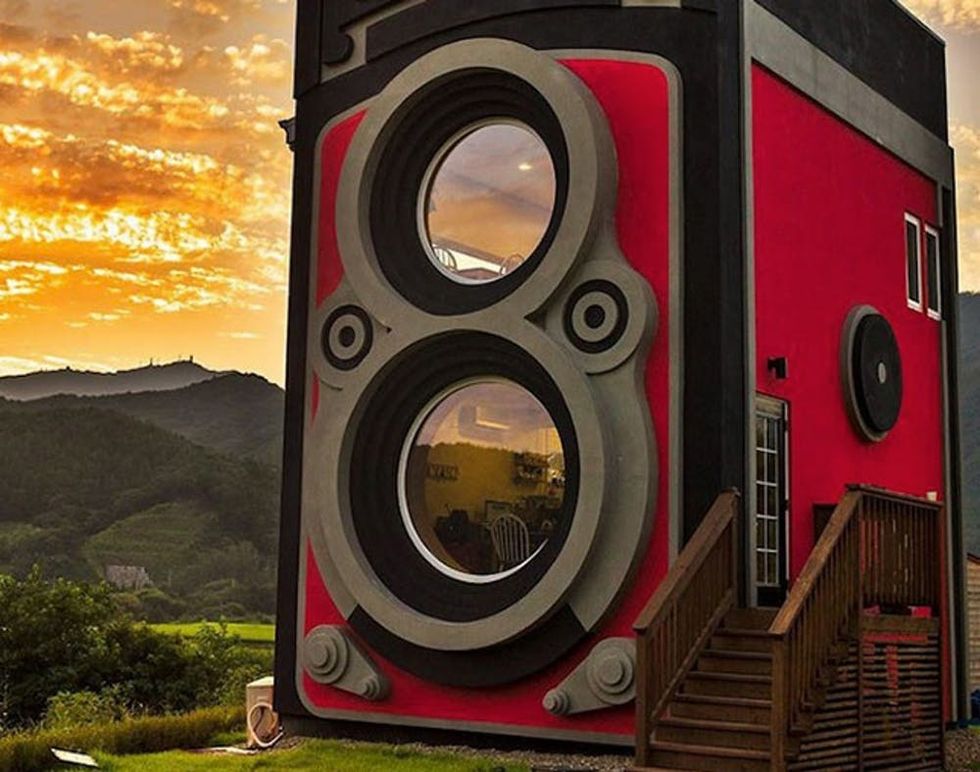 The two-story cafe is modeled after the Rolleiflex camera, an ancient-looking tech artifact with a revolutionary twin-lens design (the top lens for viewing, the bottom lens for shooting) that was wildly popular throughout the mid-20th century. And, along with other retro tech, on the comeback now (thanks Urban Outfitters!). On the replica cafe, the dual lenses act as giant circular windows.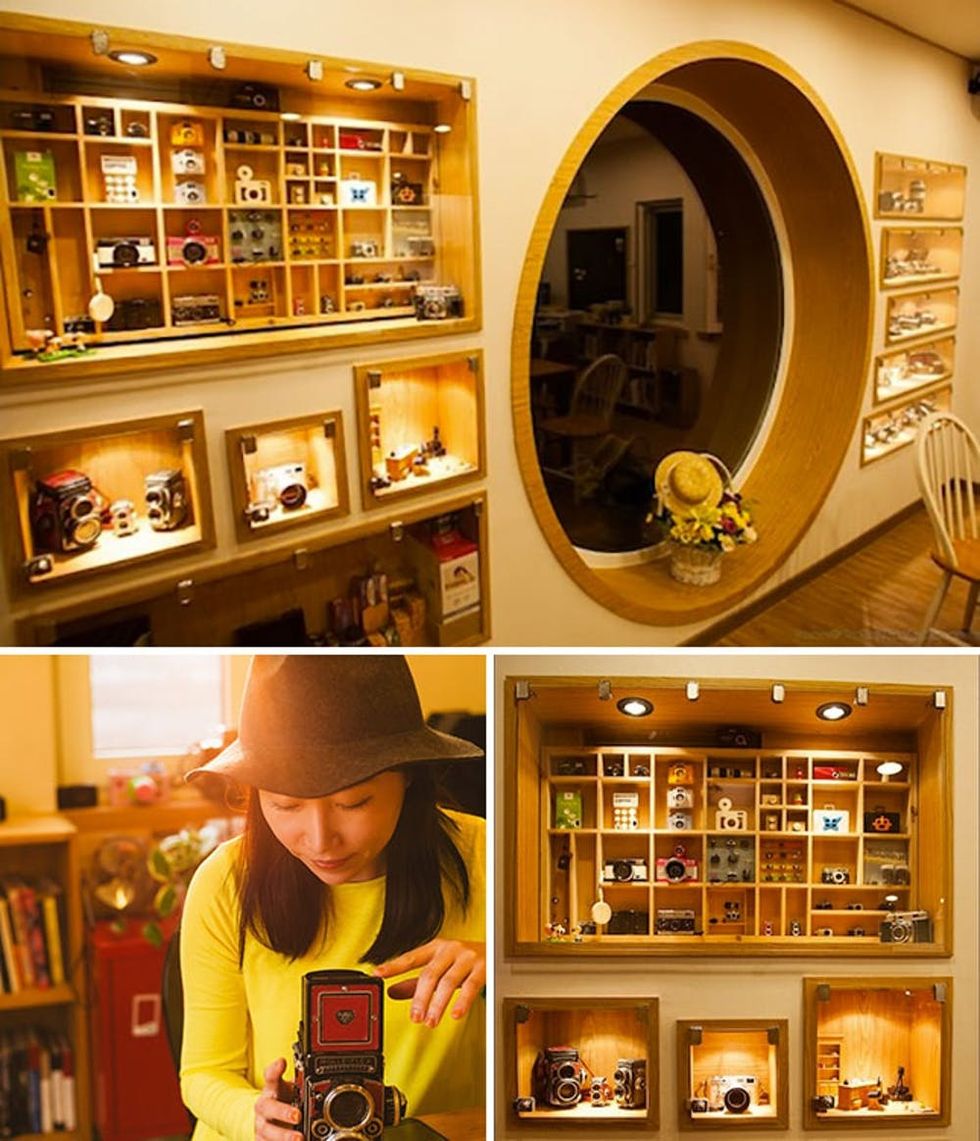 The wood-trimmed interior is FILLED with cool old tech gadgets, mostly cameras and film cans to keep with the theme.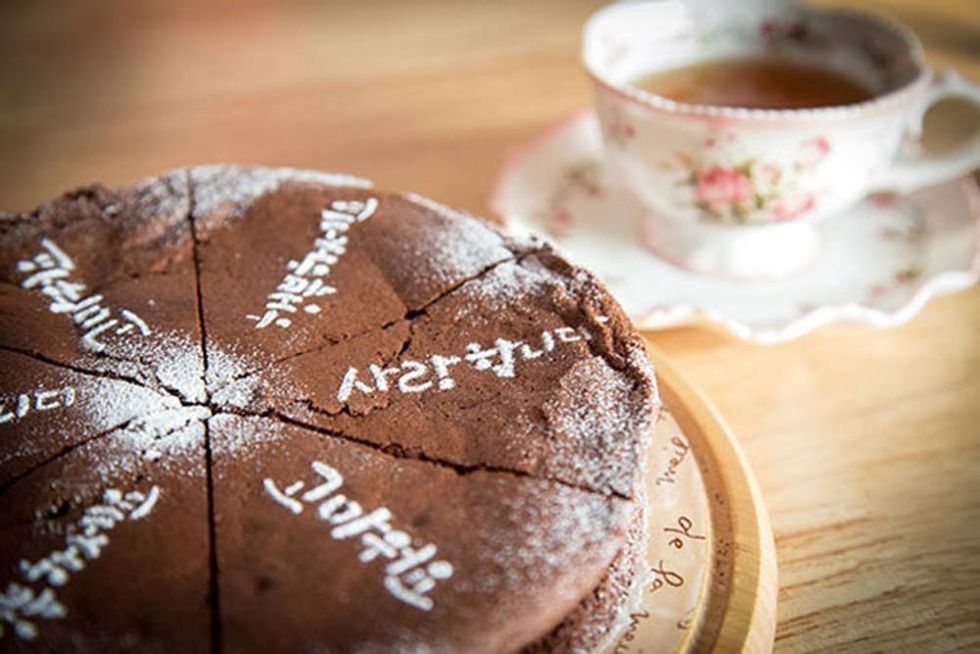 Yes, we'd love a tea and a piece of chocolate cake while we gawk at this impressive old-school collection, thank you! We're definitely adding this to our list of must-visit tech meccas — according to its Facebook page, the cafe is currently open every day from 11AM through the evening.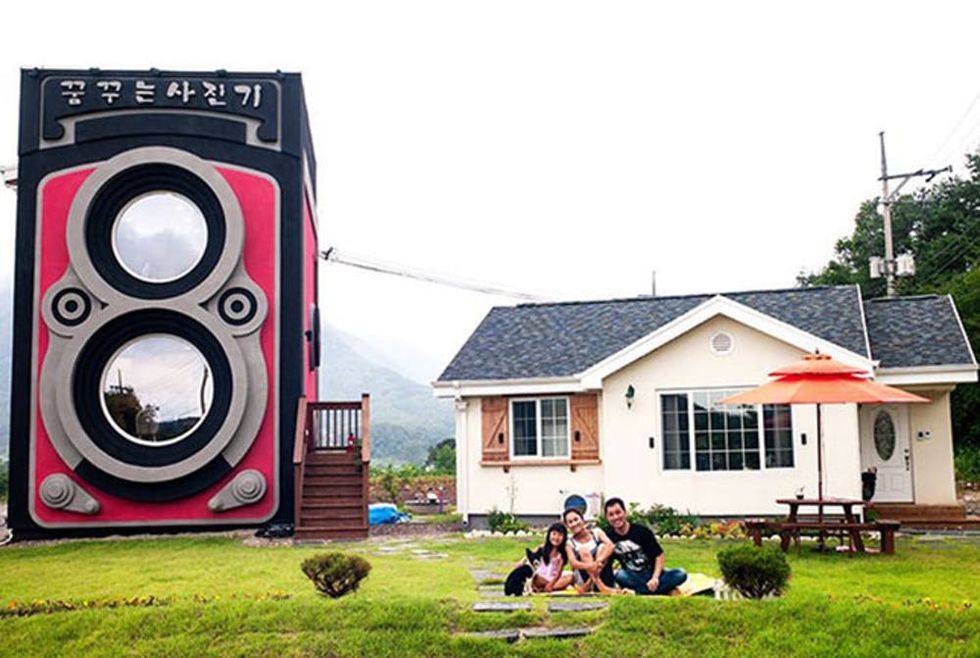 What's most charming about the Dreamy Camera Cafe is its exact location: literally next door to the owner's ranch-style home, creating the ultimate backdrop for their adorable daughter to pose and play around. The juxtaposition is the stuff of Photoshop hacks, but here, it stands as killer inspiration for people with "impossible" ideas to break the mold in the real world.
What are your thoughts on this camera-shaped cafe? What other unconventional structures have wow-ed you? Tell us in the comments below.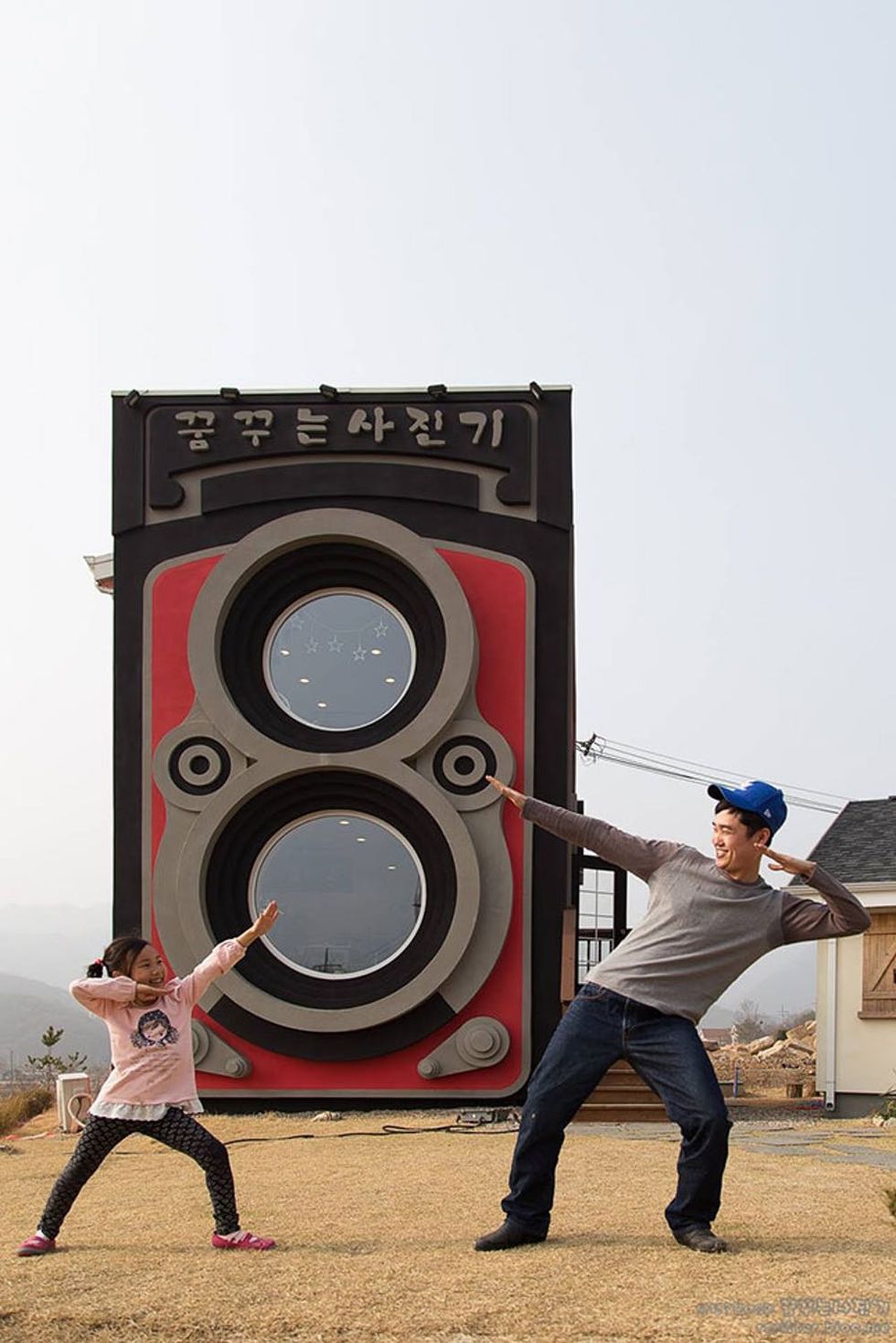 Tech