The Best Cat Eye Makeup Tutorial Ever — from a Cat
Apr 01, 2016
Listen up, humans — I'm Figaro the cat, AKA Wiggy, Figgy, Baby, Kitty Kitty, Mama's Sweet Boyeeeeeeeeeeeeee, but you can just stick with Figgy. I've seen your attempts at crushing a traditional cat eye our cat eye hack, but it's time you put down all your gimmicks and listen to good ol' Fig here — you've been doing this all wrong! I've been prancing around for the last three years, and it's finally time to step up and show you the real deal on how you should actually be doing your cat eye.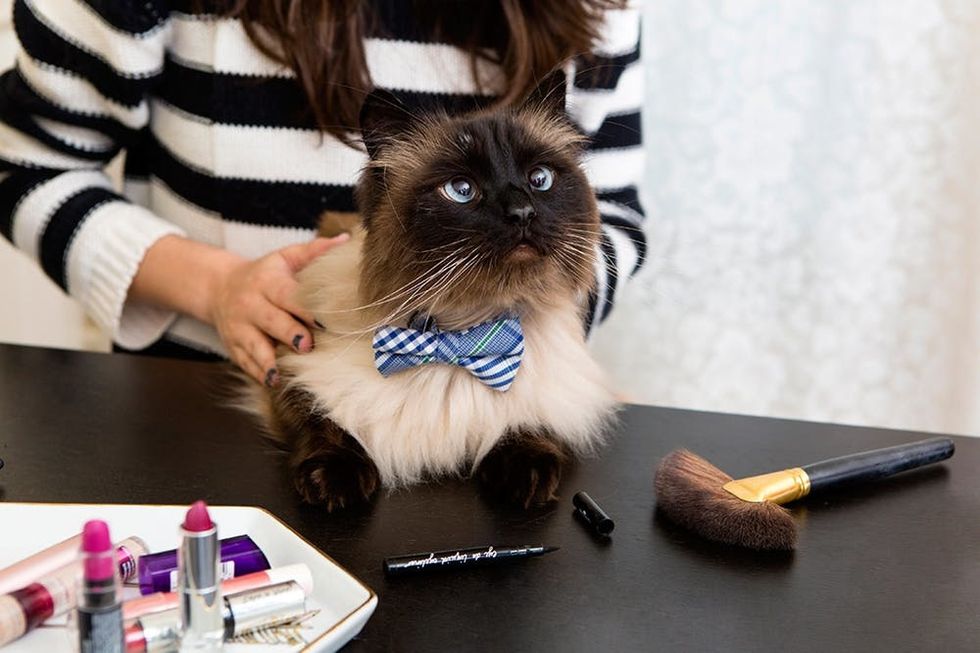 ---
Welcome to Figgy's Beauty Bar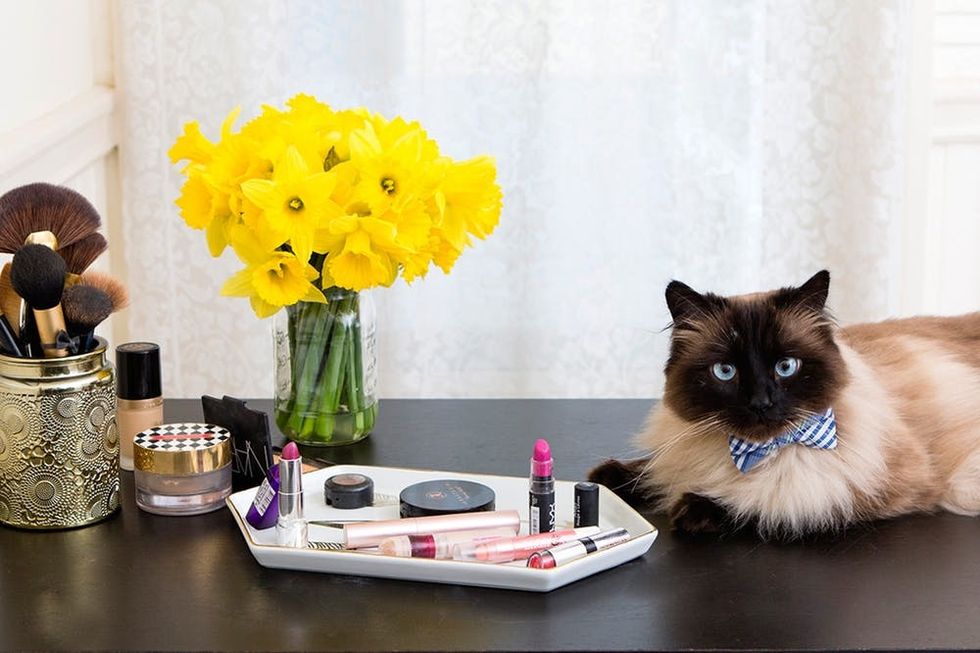 Step into my beauty bar and let's get started. Today I'll be using my momma (and Pet + Co Associate Editor) Beth Wischnia — my favorite human, who speaks to me 10 – 12 octaves higher than she speaks to the rest of you.
Step 1: Choose the Right Tool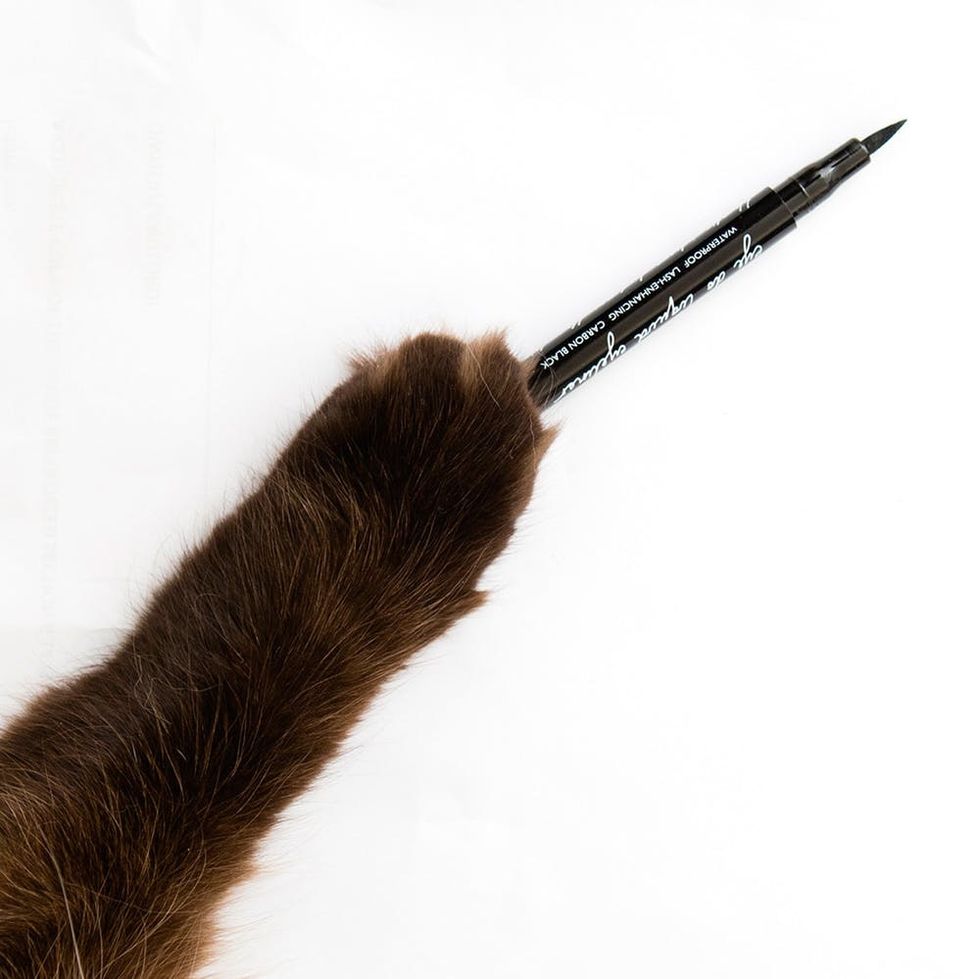 The way I see it, why waste time and steps dealing with brushes and pods of liner, sticks or whatever?! Ain't nobody got time for that! Just grab a pen that already has the pointed tip built in, like this Maybelline Master Precise Pen Eyeliner ($6).
Step 2: Don't Start With the Wing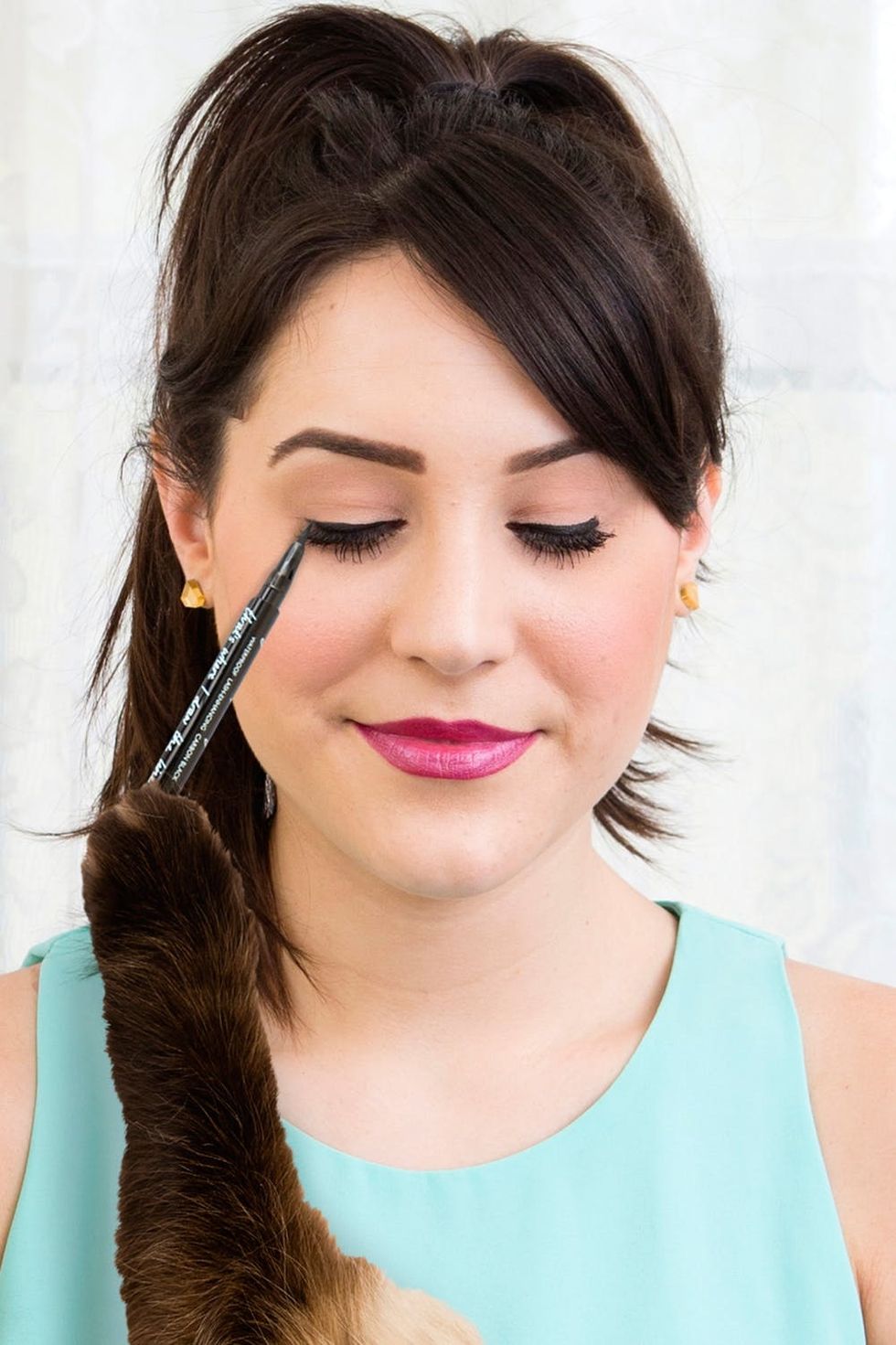 I'm constantly seeing all these "build the wing first" tutorials, and they're wrong, to be frank. Line above the upper part of your eye first to establish the thickness and shape you want.
Step 2: Wing It Out
Once your baseline is established, now you can go ahead and extend the line beyond the outside of your eyes to create that bad a$$ cat eye!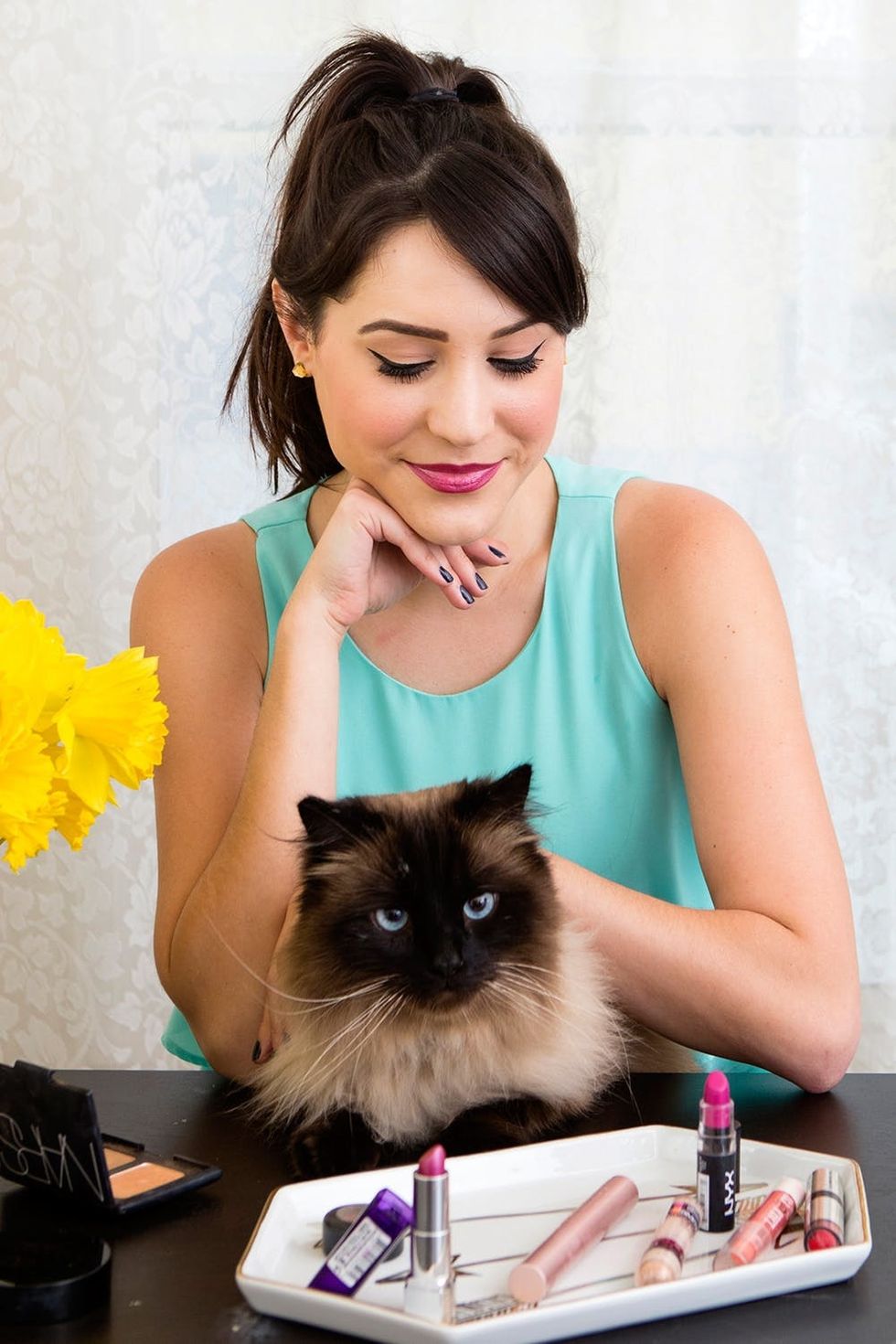 You're welcome!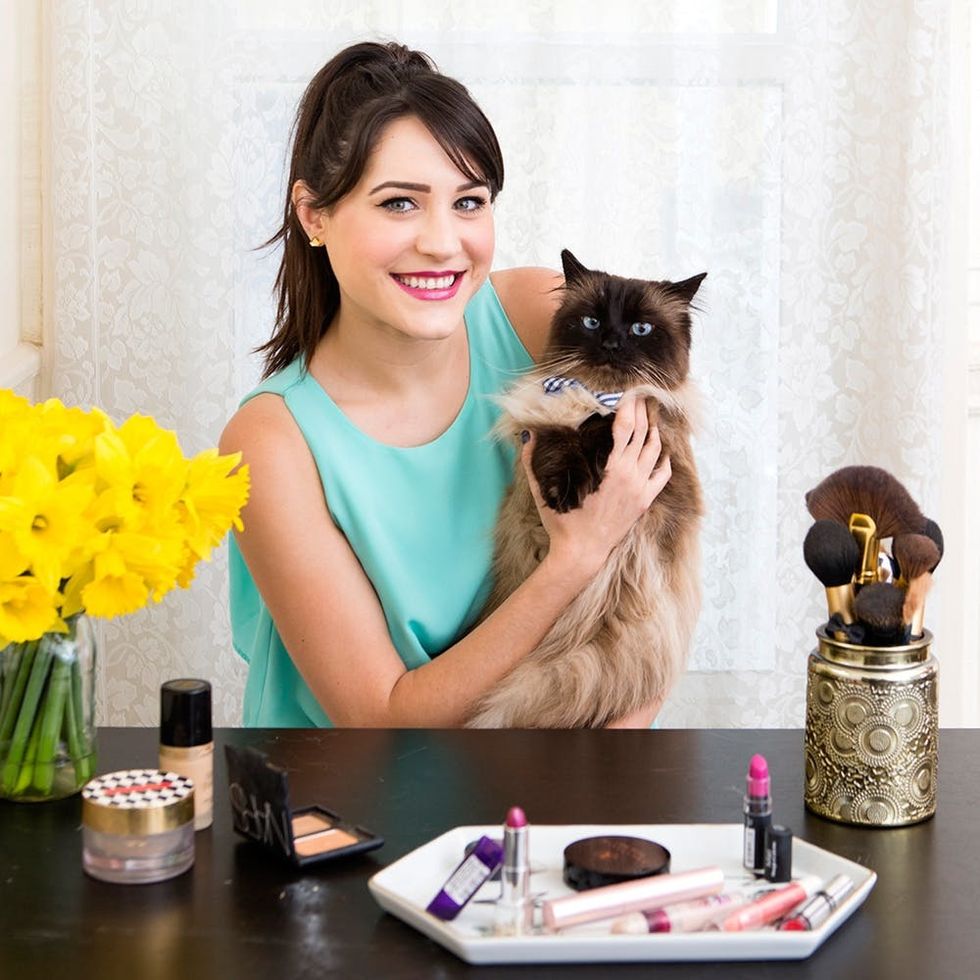 She likes it!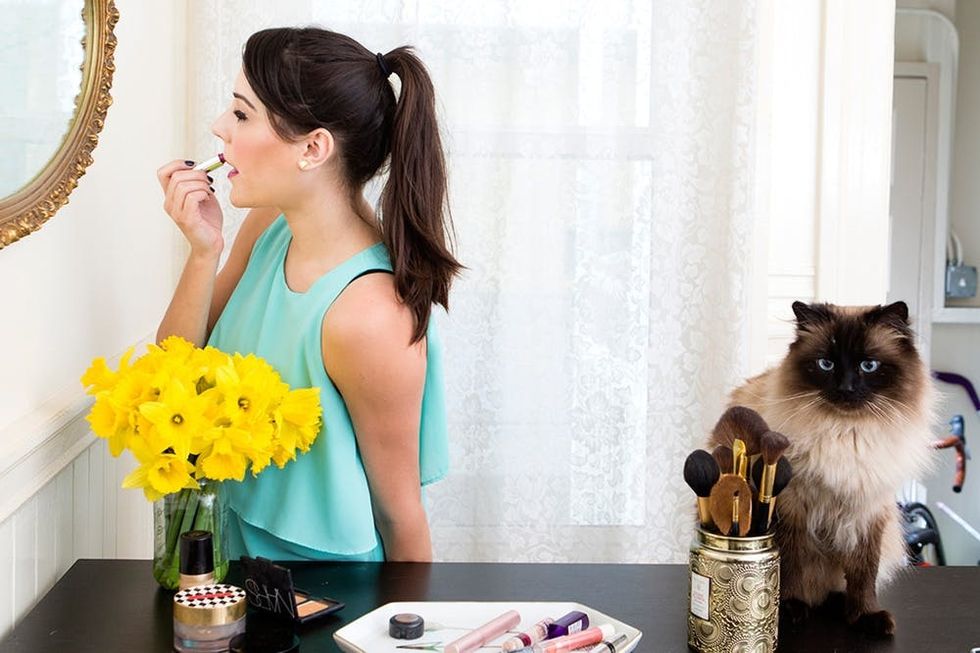 Because I don't do lipstick!
It's a wrap. This is all the kitty advice I can handle for one day! I gotta get back to running wild and find a random place to plop myself down and take a chill pill. Paws out.
What's your go-to cat eye hack? Follow us on Pinterest for all things pets + beauty.
Misty Spinney
Misty Spinney is a hair stylist, makeup artist, and fashion stylist with a strong background in design and deep passion for creativity.