Make the Most Epic Christmas Wreaths With Cheeky Paper Plates
Nov 19, 2016
Holidays are coming in hot, and I'm not complaining! I'm the type of person who starts listening to Christmas music in September, so I'm ecstatic thinking about December, when it's socially acceptable to be in the holiday spirit. I'll definitely decorate my home with snow globes and stockings, but this year, I want to make a big statement.
Though I want to go big with holiday decor, I don't want to break the bank. (I need to save money for all the gift giving!). Enter the best and least expected decor item: paper plates. The Brit + Co line for Cheeky is perfect for all types of holiday entertaining. You can find our Cheeky products in Target stores and at Target.com for a limited time. We designed a beautiful (and inexpensive) party backdrop with Cheeky paper plates in the fall, and today we crafted the most epic Christmas wreath out of Cheeky products. Read on!
---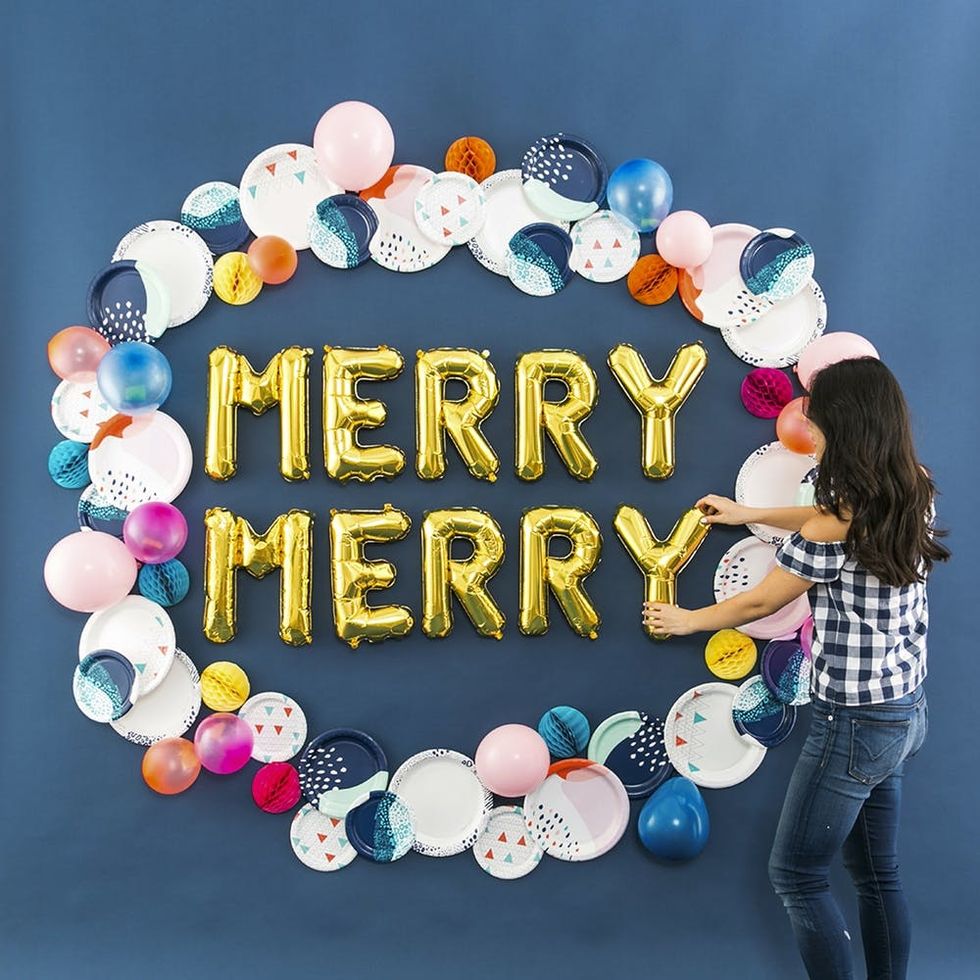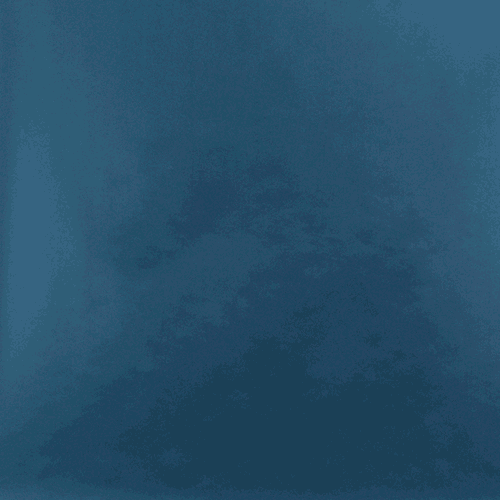 With so much wow-factor, you won't believe how easy this wreath is to make. We just taped gold letter balloons to spell out a holiday-esque phrase in the middle, and taped honeycombs, more balloons and, of course, Cheeky plates around the phrase to form a wreath. So. Much. Merriment!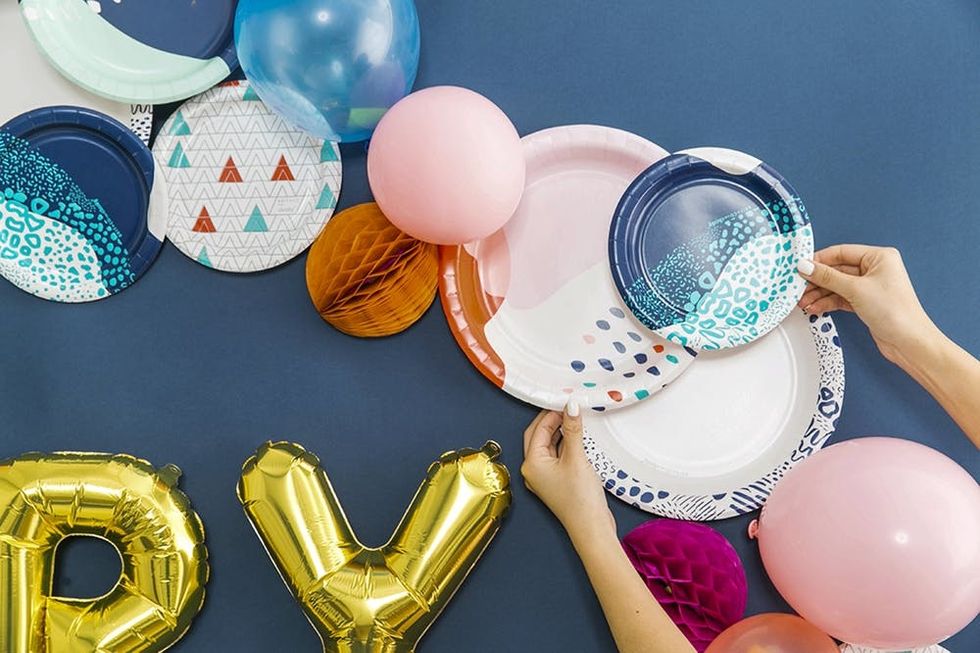 Layer the plates over each other to add extra dimension and pattern play.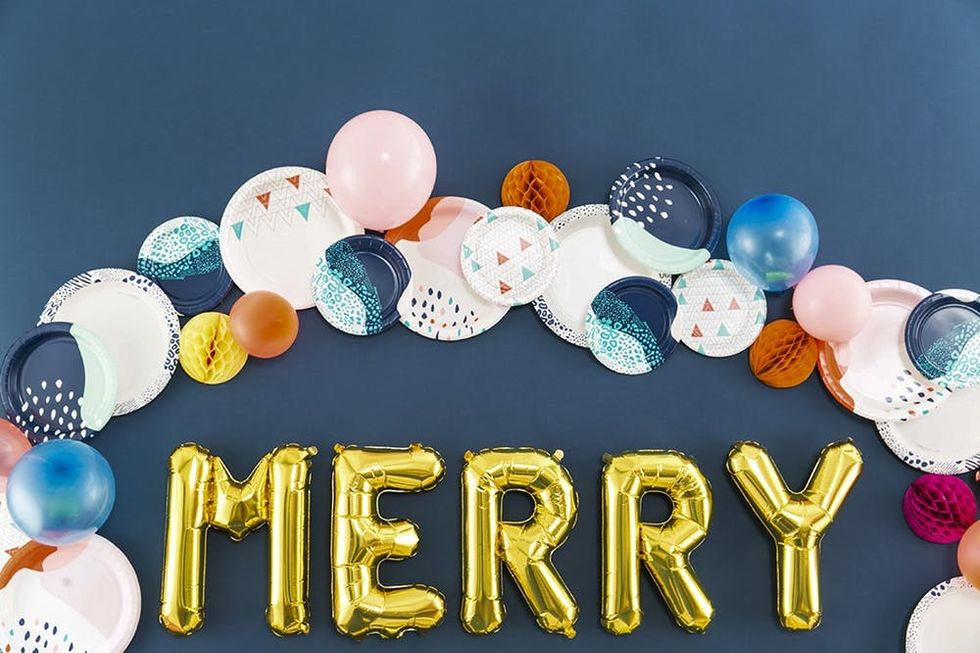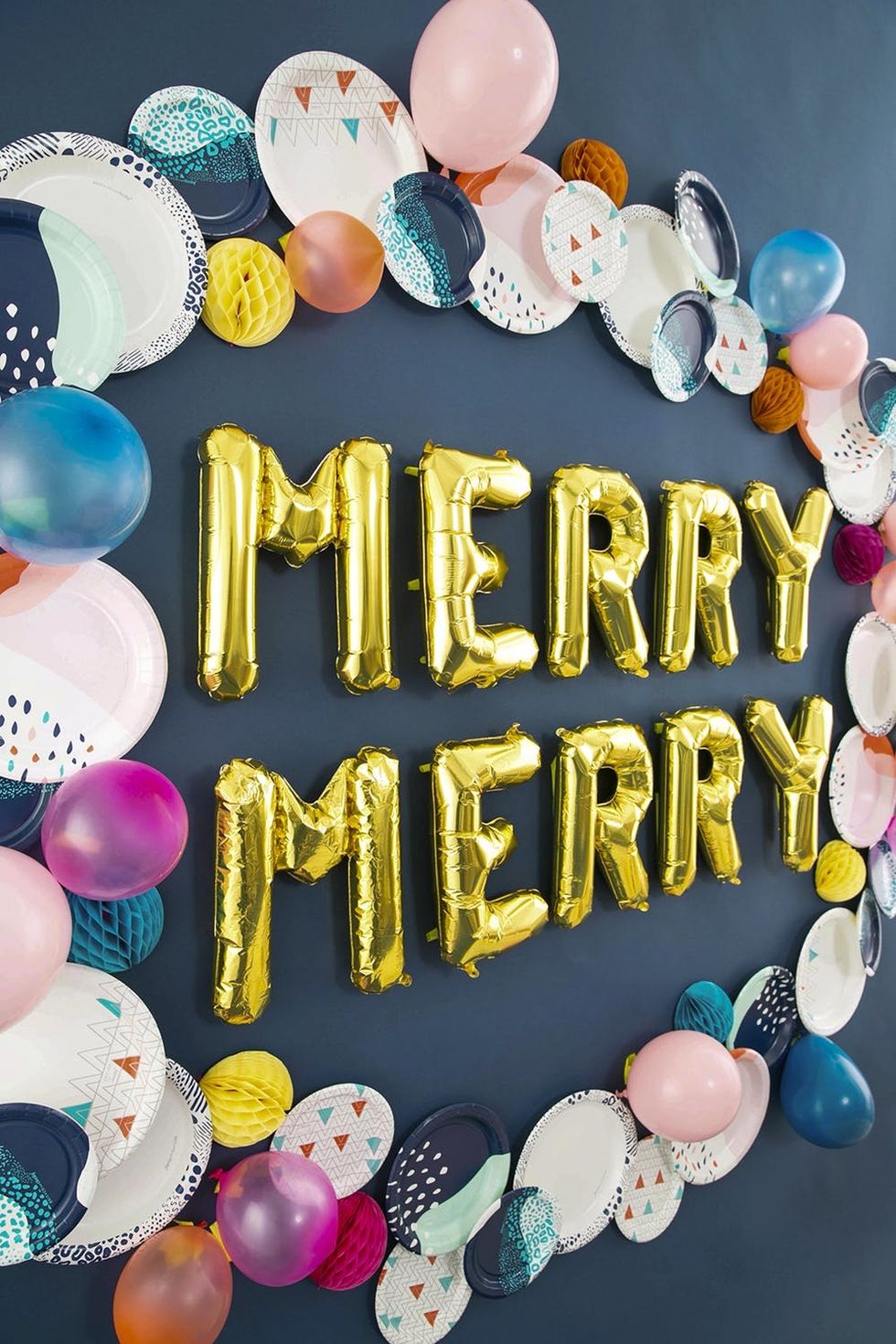 Who knew that paper plates, balloons and honeycombs could make such a festive statement?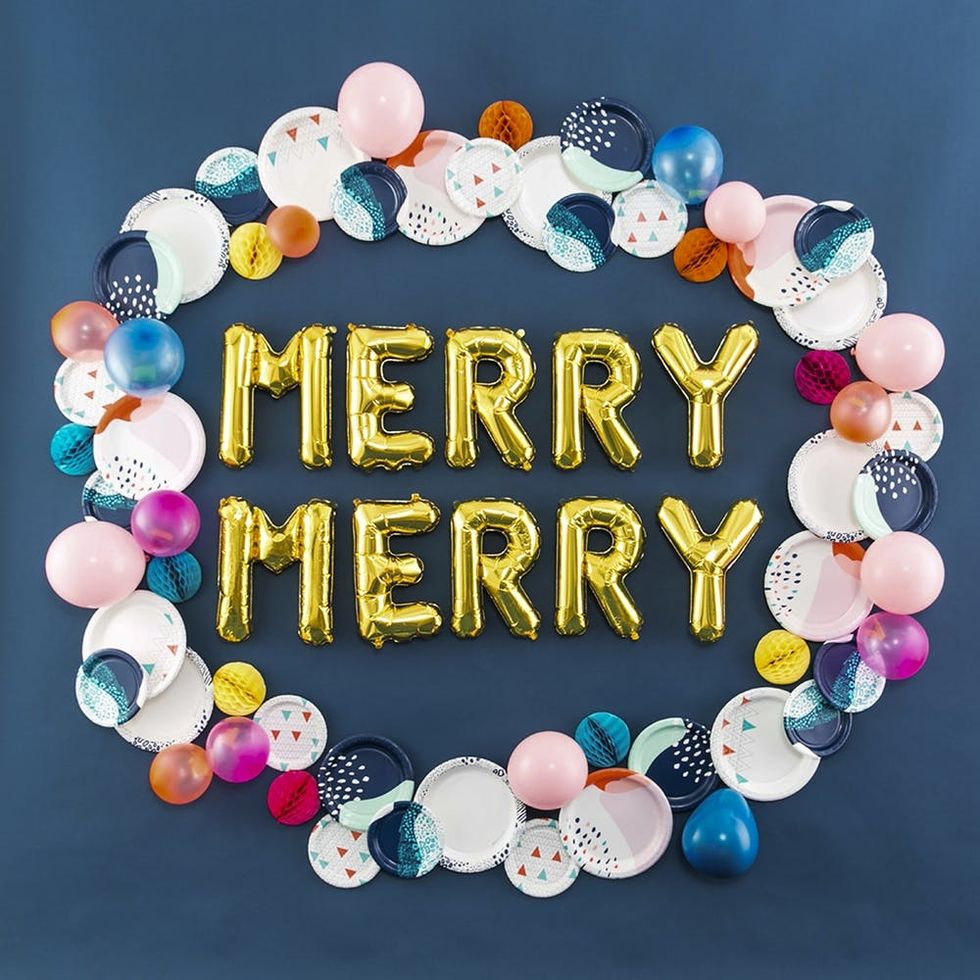 Fine holiday fun.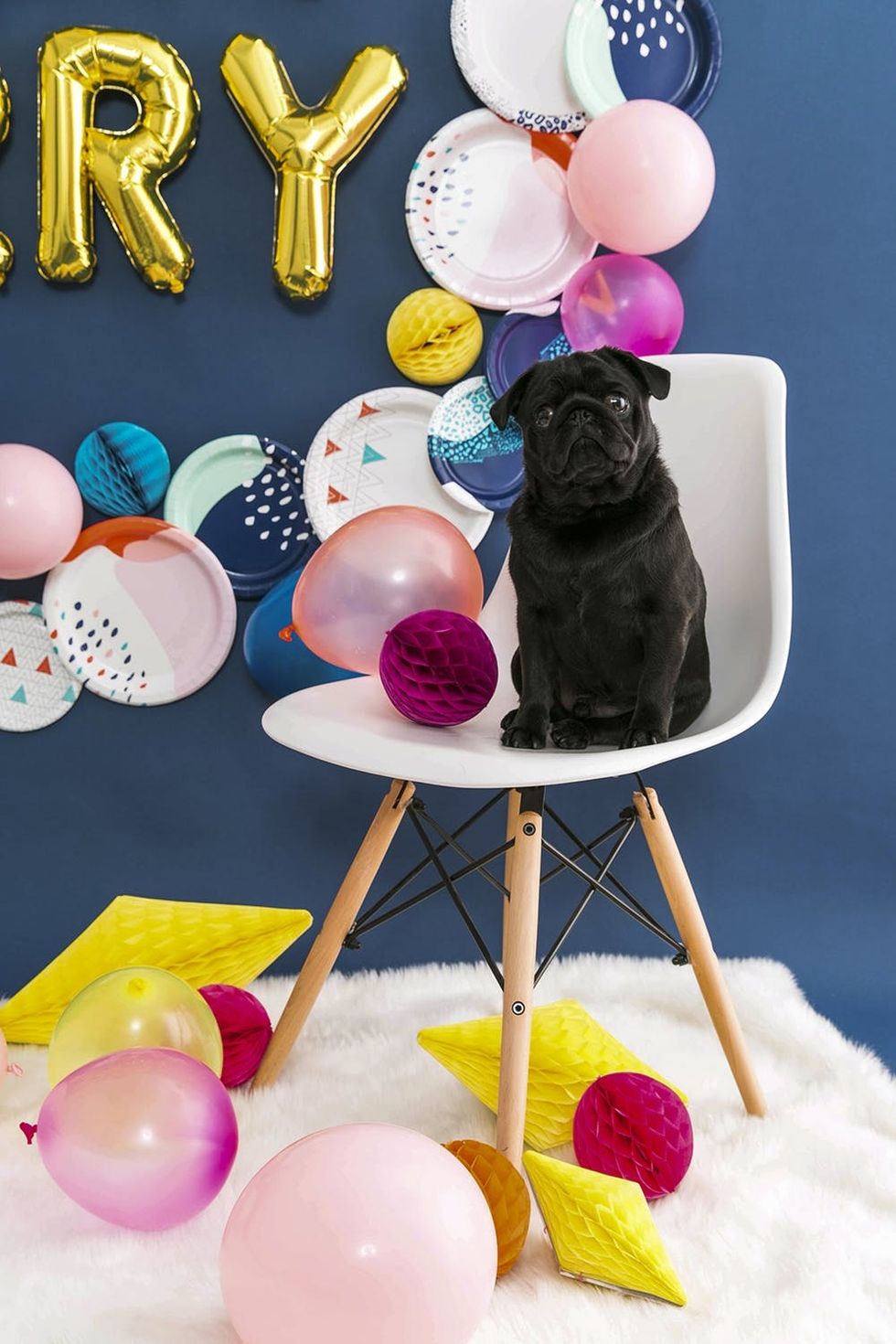 Even Pablo Escobarkk is impressed.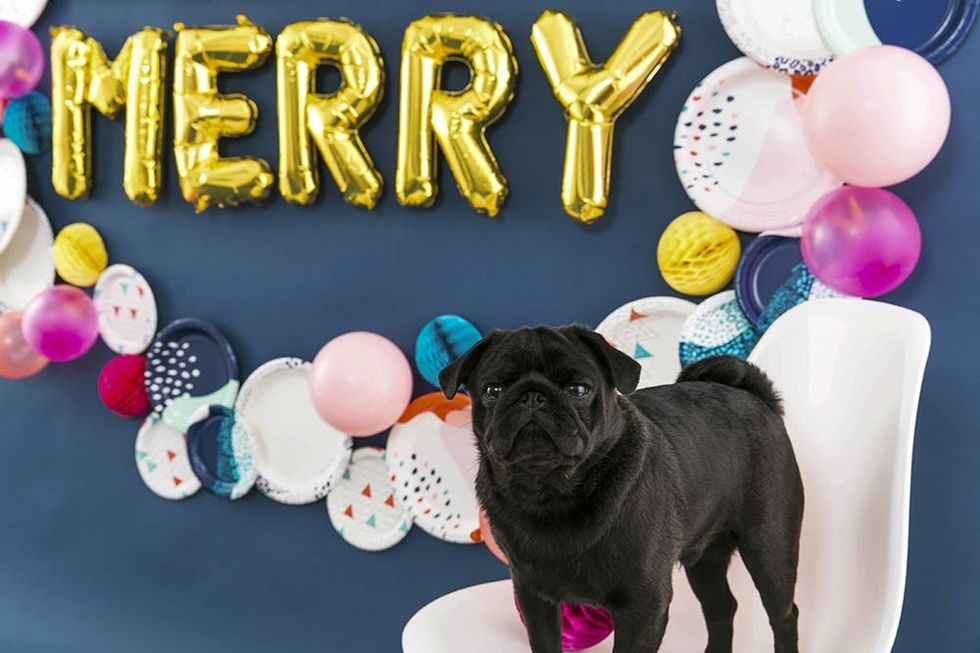 …or is he?
Be merry Pablo, it's the holidays!
How are you decking your place out for the holidays? Share your photos on Instagram and hashtag #britstagram and #BritGetsCheeky!
DIY Production and Styling: Irene Lee
Photography: Tory Putnam
Irene Lee
Irene loves all things DIY, especially if the project involves confetti. She strives to make beautiful things that anyone can enjoy. If she's not immersed in crafting she's probably giggling over an insta-famous corgi or frolicking around Disneyland.