Chili Recipes Warm Up Spring's Chilly Nights
Mar 24, 2016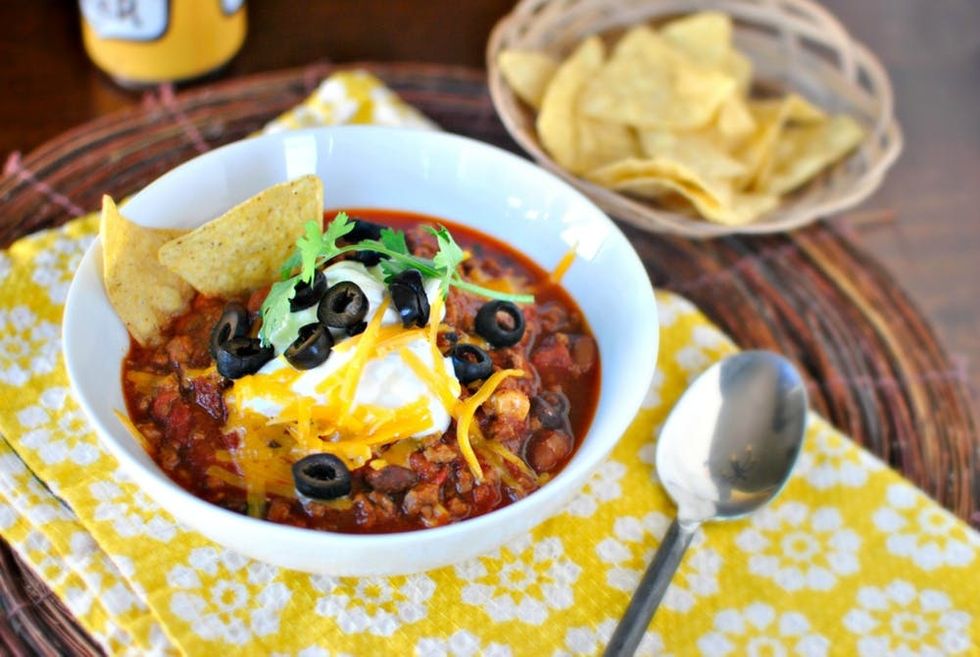 ---
Given the fact that it is a one-pot wonder, you may want to break out the slow cooker. Prep all your ingredients the night before, dump them in the pot and set the timer. While you're working away, your chili will be cooking away. You'll come home to a heavenly scented apartment and a home-cooked meal. Here are 20 chili recipes to warm your hearth at night, and our favorite is a scratch-made recipe that has been adapted for a slow cooker.
Over at Simply Scratch, Laurie McNamara is cooking up a crock pot taco chili that is everything you've ever wanted in a bowl of warm spicy goodness — fire-roasted tomatoes, sweet corn and chopped green chilis over ground beef. Laurie recommends pairing her chili with a homemade corn cake, but you can also scoop it up with corn chips. Delicious!
Do you have a favorite chili recipe to share? Tag us on Instagram @britandco.
(Photo via Simply Scratch)
Sally Jones
Sally Jones is a writer and editor living in New York City. She has worked at many websites including iVillage, Ladies Home Journal, More, Parenting, Cosmopolitan, The Knot and YourTango, in jobs ranging from editor to COO. Renovation and interior design are her
unhealthy obsessions
hobbies. She has renovated every home she's lived in, including the rentals, and like... whoa, who does that? You can catch her at her blog
Renov8or
.