ChugPlug Keeps Your MacBook Juiced on the Go
Apr 15, 2014
Here to solve all of your "Crap, my computer's about to die!" problems is ChugPlug, the only portable power source designed specifically for MacBooks. ChugPlug debuted at CES back in January and started shipping yesterday. What it promises is three to four hours of extended battery life for your laptop.
We probably don't need to explain to you why this is enticing, but in case we do… Remember the last time you took a long flight and thought of it as the best opportunity to work totally uninterrupted, (except for the occasional bathroom trip and "I'll take pretzels, please" conversation), only to find out you'd been regulated to a seat without a power outlet. Or when you went to a busy coffee shop, and all the other tech nerds were already plugged into all the power sources. Or those days when you just need to sit in the grass in the park and take care of business.
---
Well now you can do all of those things. ChugPlug was developed by a company called Lenmar. And they know a thing or two about pack-and-go energy, seeing as they've developed tons, and we mean tons, of products in the arena.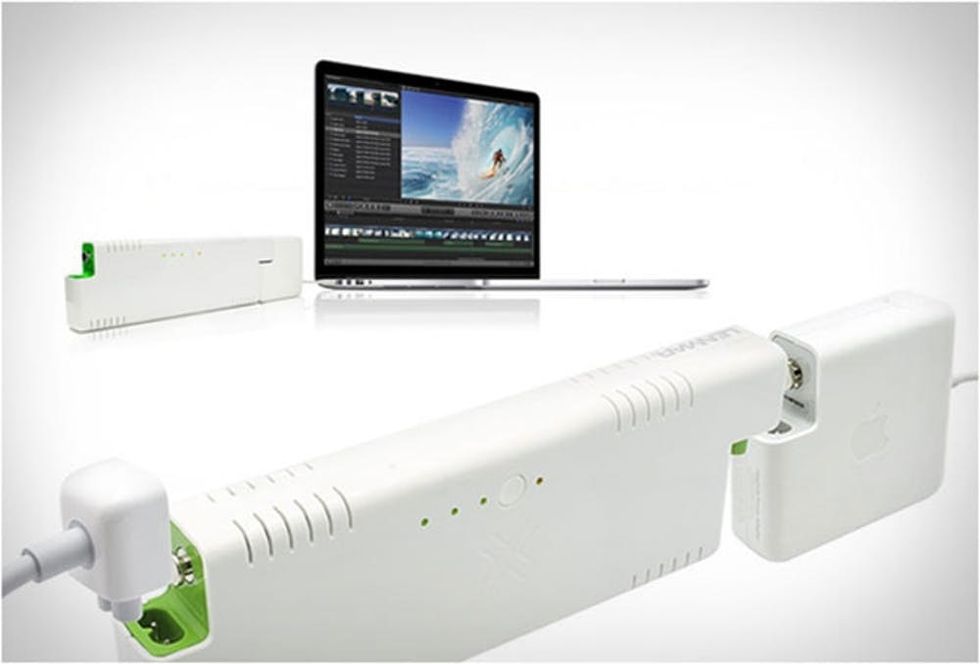 We've seen complaints about its size (around a foot long) and its weight (1.1 pounds). It might not sound like much, but if you're carrying around a MacBook Air, weighing 2.3 pounds, it might be a little on the heavy side for the featherweight lifestyle you're used to.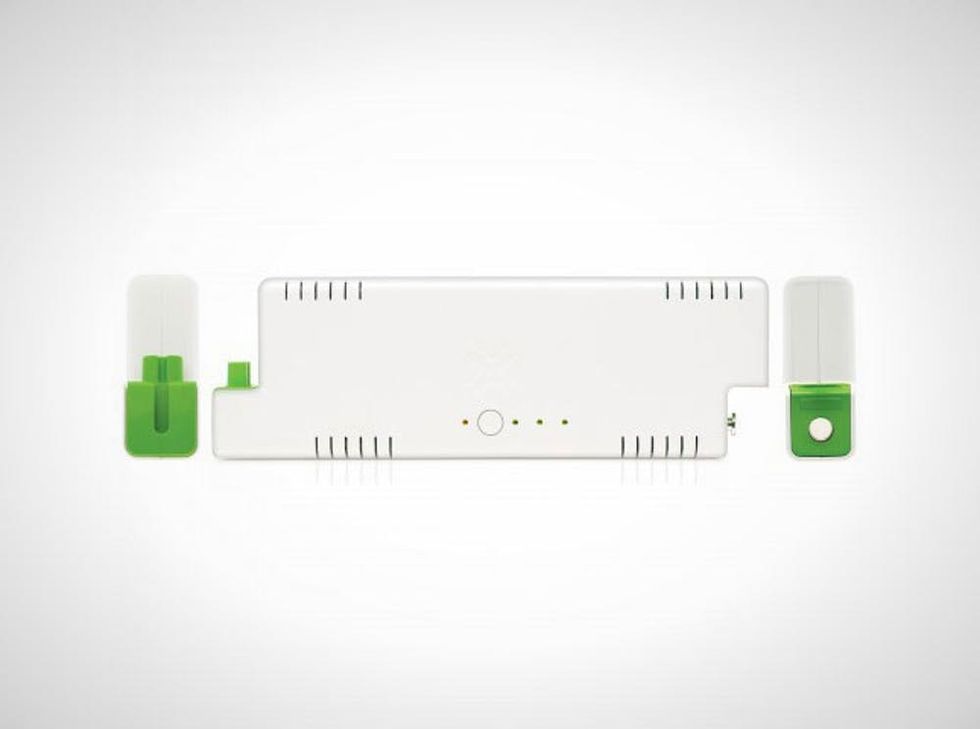 And while there are other backup power sources out there, this one is the only one designed with your MacBook's current wall-powered cord in mind, which means the unibody unit's styling and the secure fit are seamlessly integrated. Also, it gets props for the neon color pop. And double props for letting us charge the ChugPlug while using it with our computer and wall outlet when we're at home. When it's time to go, just unplug and roll out with a topped off backup source.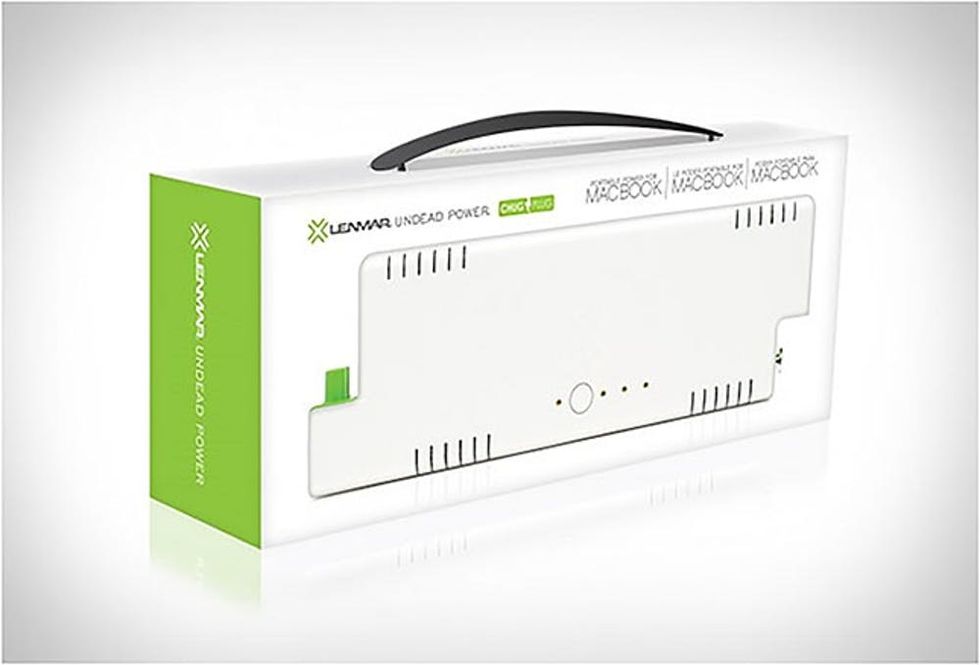 You can order your ChugPlug from their website for $160, or just run to your nearest Target, Best Buy or Office Depot and pick yours up today.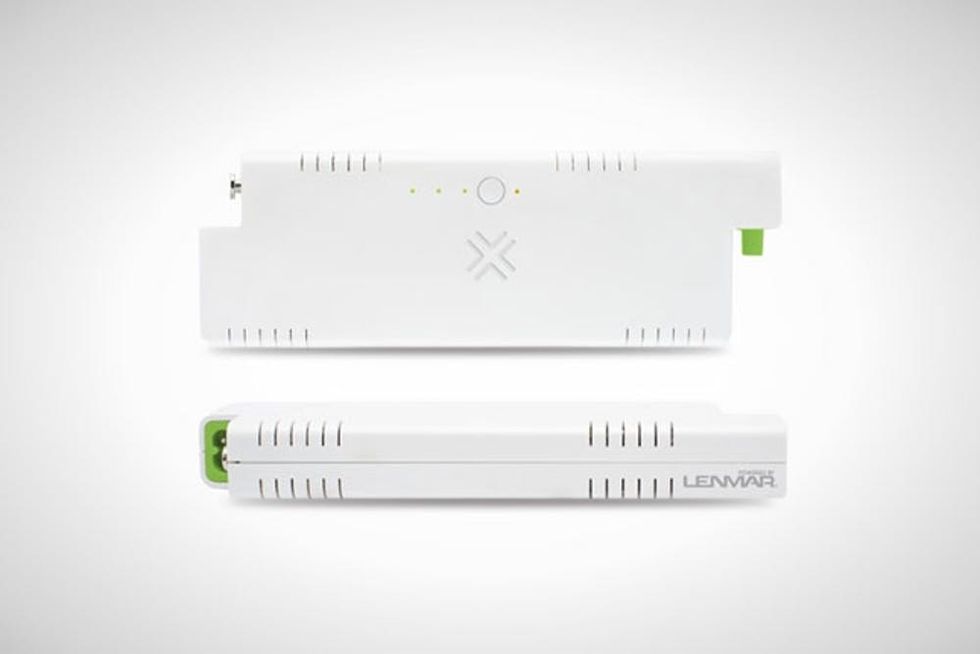 Ready to let your computer chug, chug, chug(!) from the plug? Let us know in the comments below!
Lex Monson
Alexis is the co-founder of
Punkpost
, the app that lets you send handwritten cards (yes, handwritten by a real human) in the amount of time it takes you to send a text message. The exclusive card collections are created by a community of artists and designers and hand letter pressed on high-quality cotton paper. Get the full experience by downloading the app from the
iTunes Store
.