5 Cool-Girl Beauty Trends for Spring Brides
Mar 26, 2017
With the official arrival of spring comes a slew of epic bridal inspiration for warm-weather ceremonies. In order to bring you the very best beauty ideas for cool brides like you, we teamed up with the ultimate girl-in-the-know, Annie Lawless of Blawnde. Scroll below for her five cool-girl beauty trends that are perfect for spring brides. You're welcome.
---
Soft pink and violet tones on the eyes. I love a good smokey eye, but using blacks, grays, and deep browns can look heavy on your wedding day. Instead, blushy pinks and rich violets can really define the eyes and create depth, without looking too severe.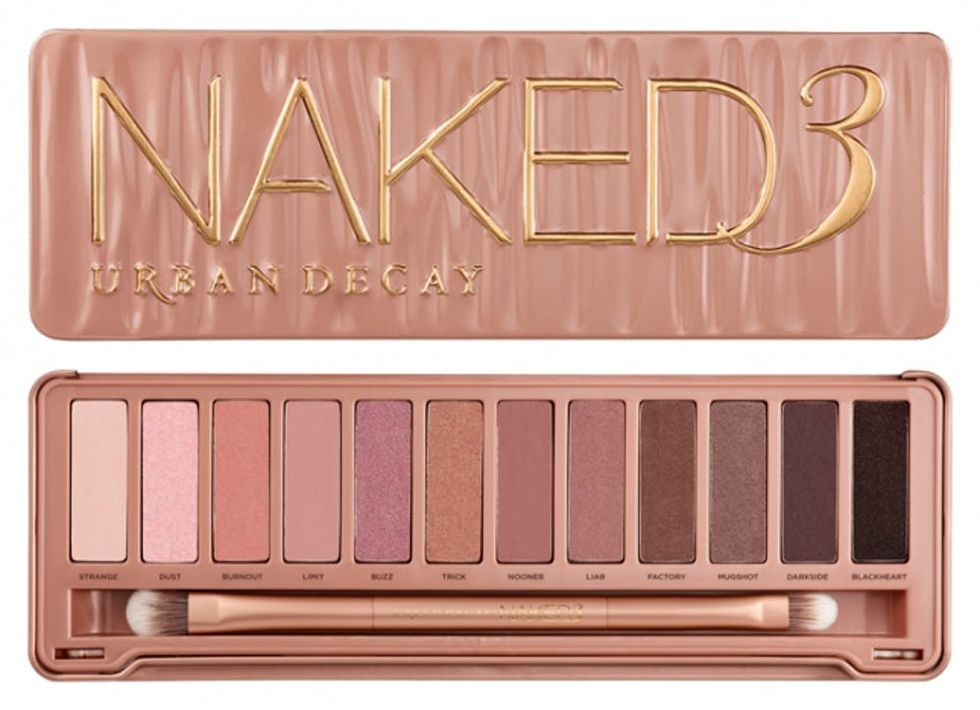 Pinks and violets have a great brightening effect on the face, opening up the eye area for a wide-awake look. The
Naked 3 Palette by Urban Decay
($54) and the
Modern Renaissance Palette by Anastasia Beverly Hills
($42) feature gorgeous blush and pink shades, while
Laura Mercier's Eye Artist Palette
($55) contains some beautiful violet and plum hues.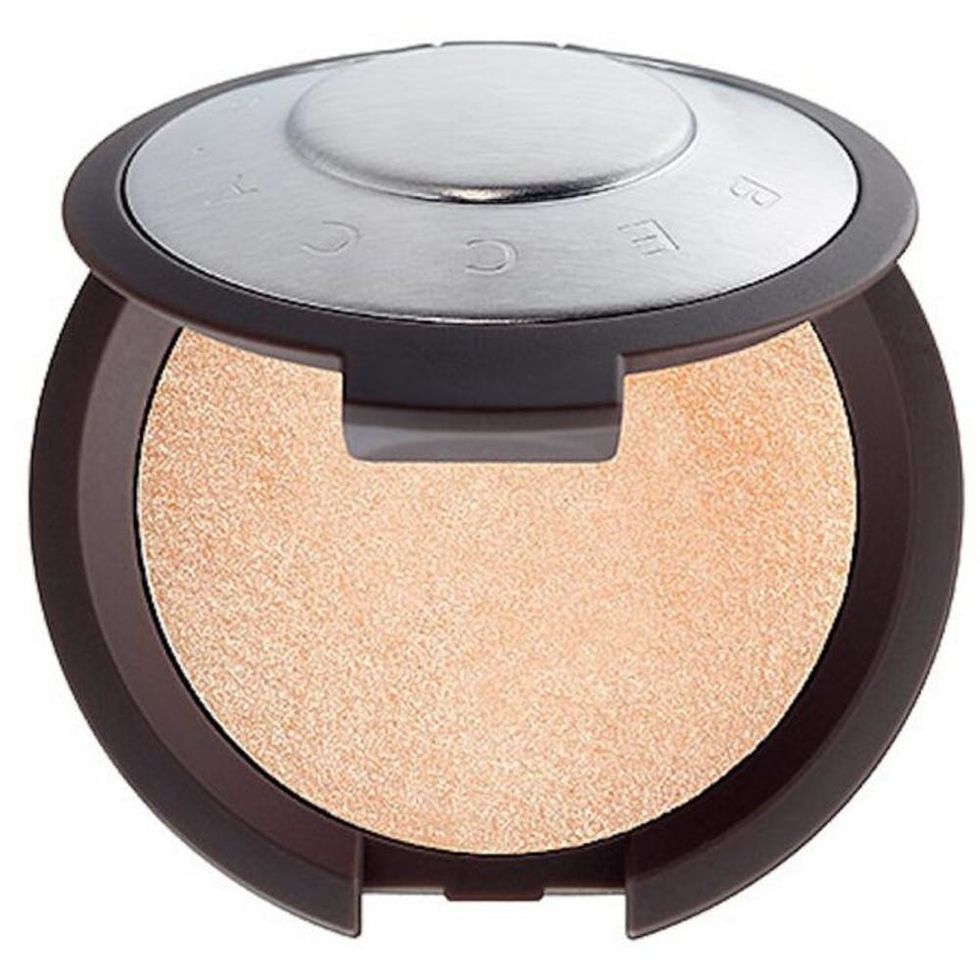 Spray a small pencil brush with a bit of setting spray, like
MAC Prep + Fix Plus
($24), before dipping the brush into a pale shimmery shadow or highlighter. It will really amplify the luminous effect!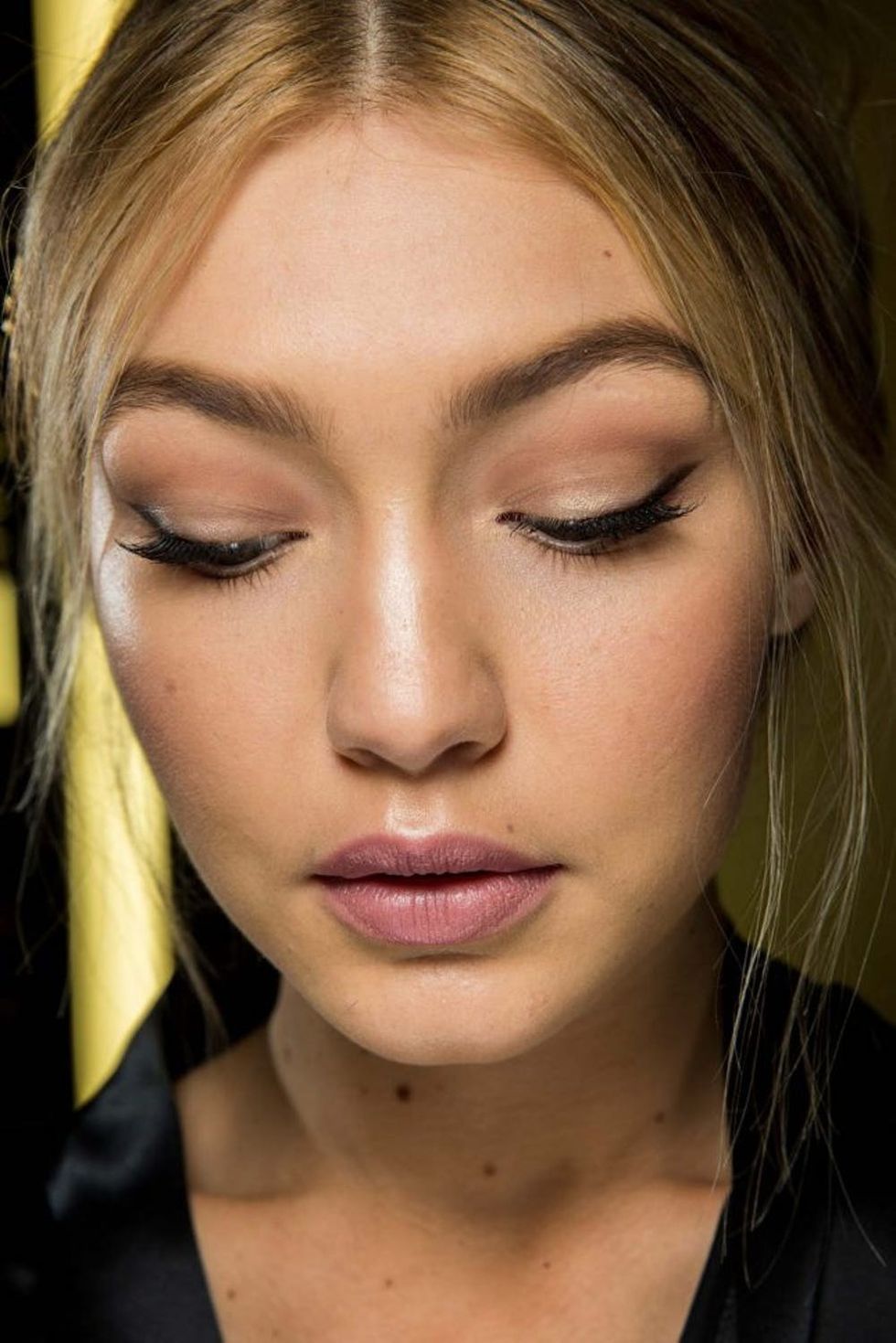 Mini cat eye. A sharp, winged eyeliner on your wedding day can be a bit over the top if you're going for a more soft and natural look, but slightly dragging the pencil out for a tiny flick can really elongate the eyes and lift them upward (just take a look at Gigi Hadid). A cat eye shape also has a very sexy, sophisticated vibe, and I think every bride wants to feel both of those qualities on her wedding day. (Photo via Sonny Vandevelde / Indigitalimages.com)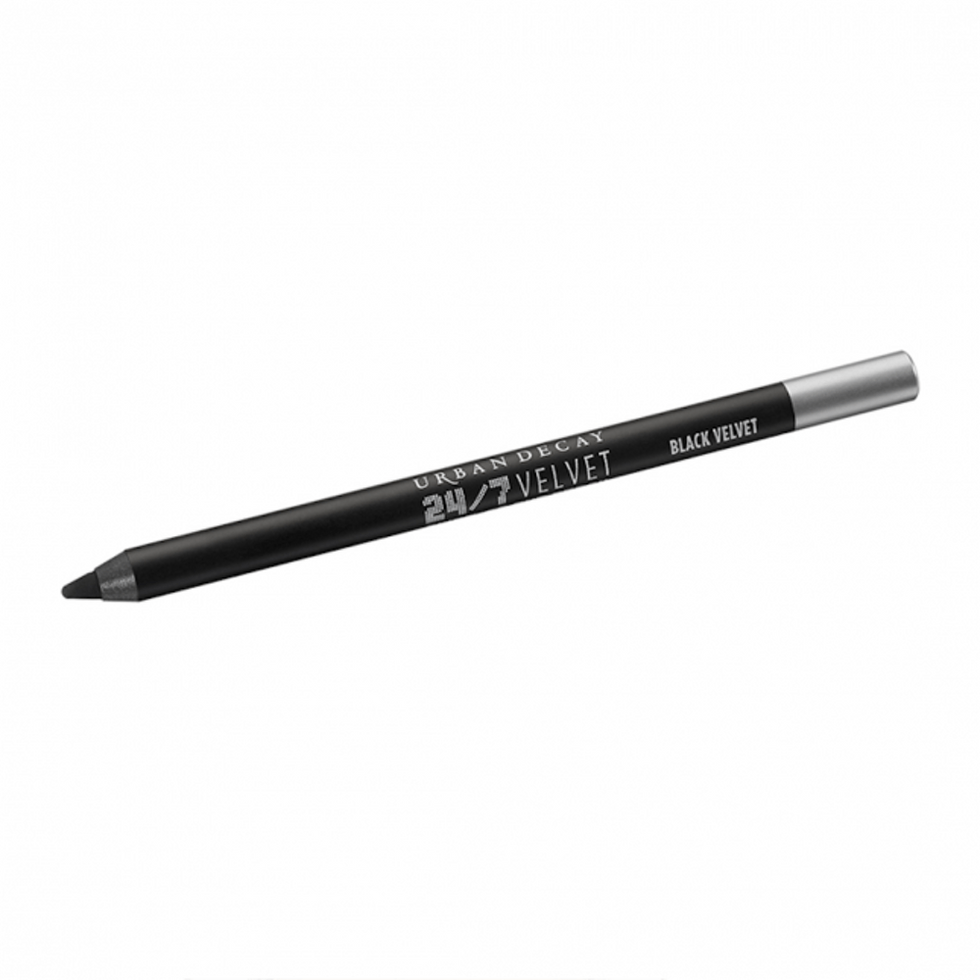 I love using a creamy pencil, like Urban Decay's 24/7 Glide-on Eye Pencil, instead of a liquid liner because it's softer and easy to smudge and blend out. After drawing a line on the upper lash line, take a small eyeliner brush, like
Bobbi Brown's Ultra Fine Eyeliner Brush
($29), and drag the liner out to create a mini cat eye.
The days of stiff, mega hair-sprayed wedding updos are fading out as free flowing, tousled, and voluminous waves are taking center stage. The key to surfer-girl waves on your wedding day is creating plenty of texture and body, so you don't actually look like you just came from the beach. (Photo via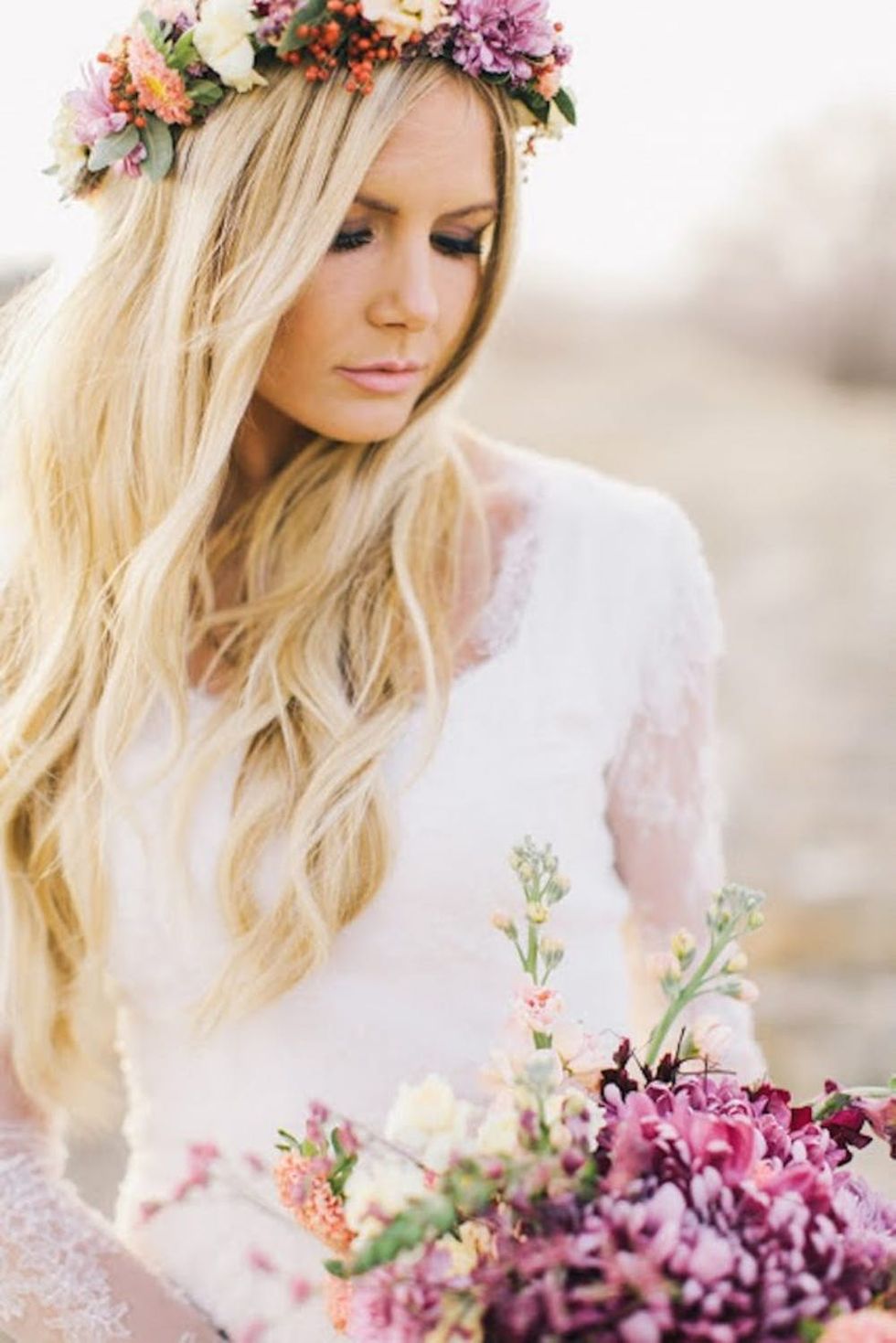 @Am
berFillerup
/
Ciara Richardson
)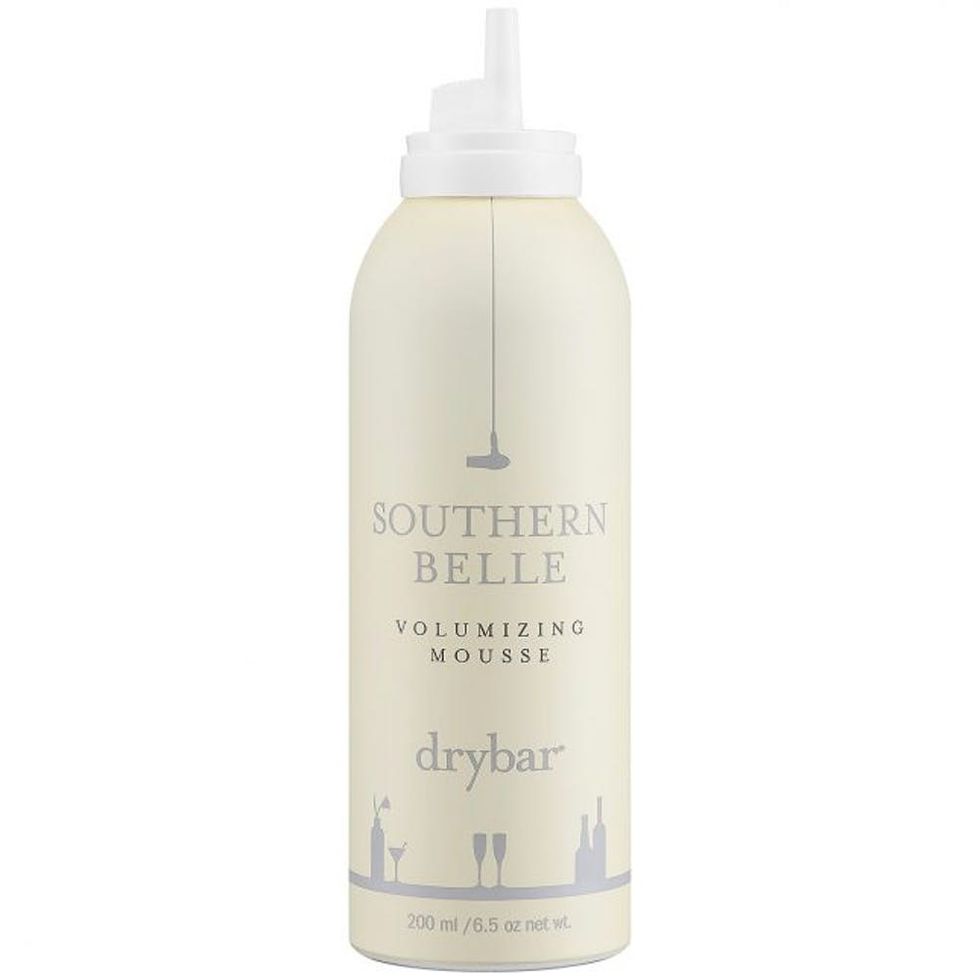 : I achieve this look by using a volumizing mousse, like Drybar's Southern Belle, followed by
Bumble and Bumble Surf Foam Spray Blow Dry
($31). This combo adds lots of volume and texture before you even begin to heat style the hair. Once I rough-dry the hair with my fingers, I take a brush and run it through to detangle and smooth the hair out. Then, I run a 1.5-inch curling iron through in spirals, without actually holding it down because we don't want perfectly set curls for this look. I alternate directions throughout my entire head so the look is effortless and the curls aren't uniform. Then, I flip my head upside down and tousle the hair while spraying a flexible hold hairspray, like
Aveda Air Control Spray
($29), all throughout. When I flip my strands back up I give it one final spray and I am good to go!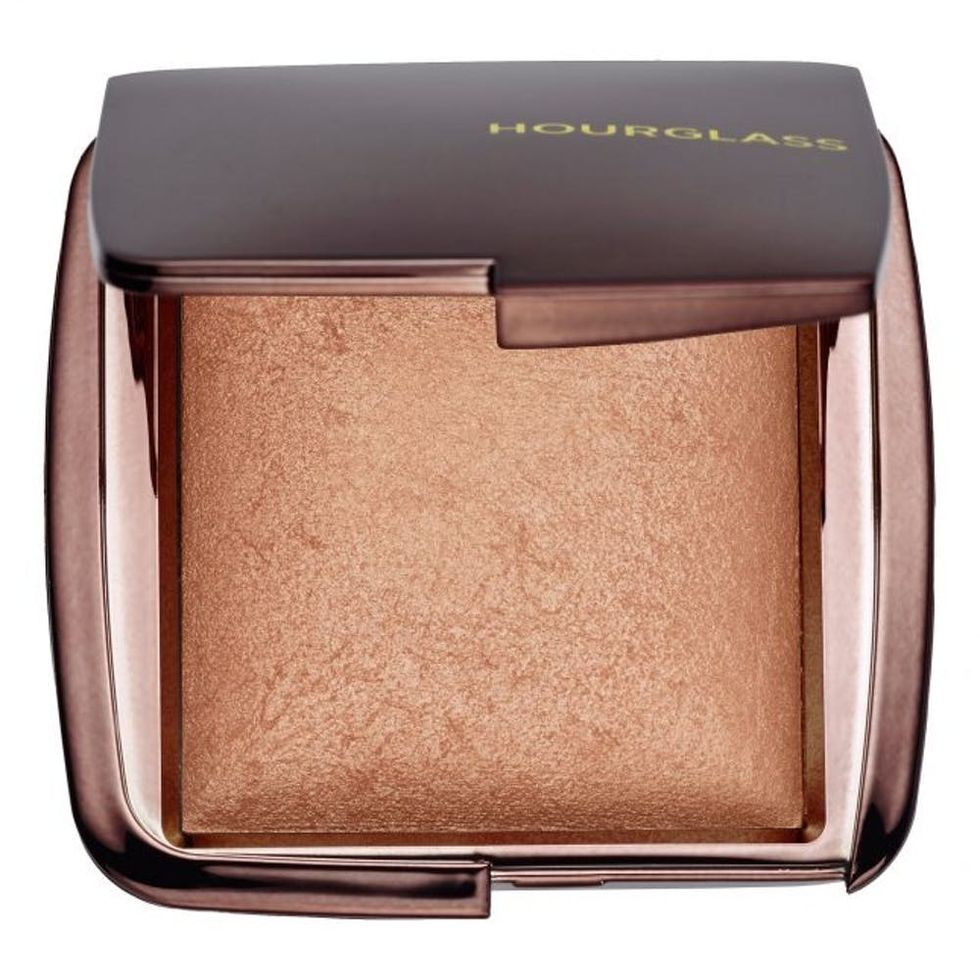 Reach for the Ambient Lighting Powders by Hourglass — particularly the shade Luminous Light. What is unique about these powders is that they were created to mimic real lighting scenarios. These are not highlighters, but rather light manipulators. The pearlescent sheen in the Hourglass Powders is so finely milled and undetectable, but it wakes up the skin and gives it a healthy, vibrant, satin finish that I recommend for every bride on her wedding day. My other favorite is the
Laura Mercier Matte Radiance Baked Powder Compact
($42). This provides that same radiance without being obviously glowy or highlighted in any way.
Wedding Beauty