You Can Help Pick Crayola's Retired Crayon Replacement
Apr 01, 2017
When Crayola announced that it would be retiring one of its classic colors earlier this week, the news was met with some serious sadness,as the future of the classic 24-color box was left in the balance. Then came even sadder news: It was the beloved dandelion crayon that was getting the axe.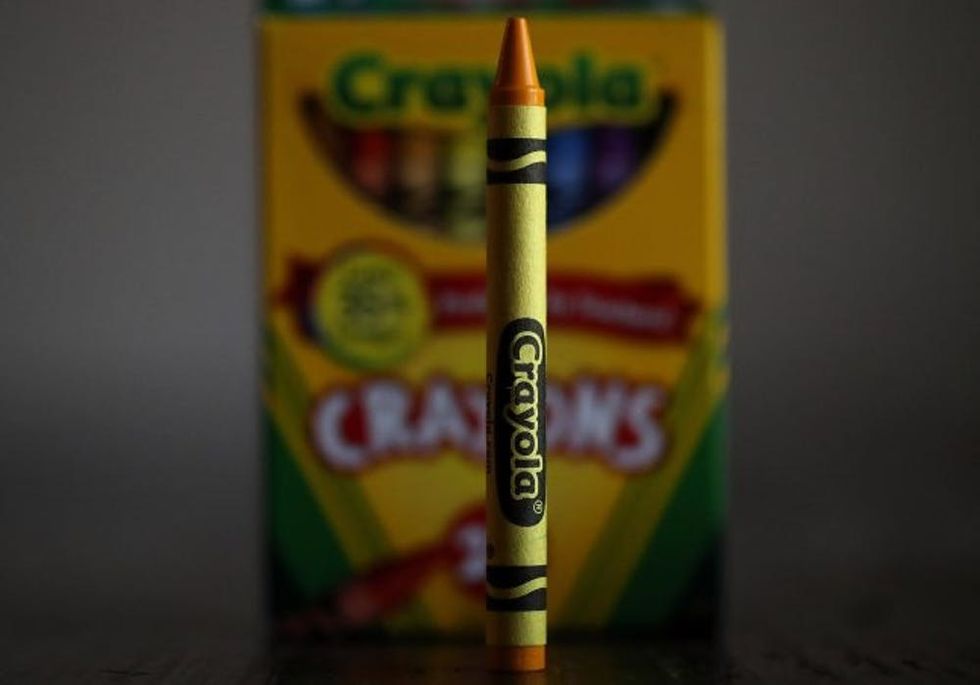 ---
Now, Crayola's bold decision, which came complete with an Instagram retirement video narrated by Dandelion himself, is being followed up with some seriously exciting news, including hints of which color will be crowned Dandelion's replacement and what it will be named. That's right: Crayola's classic 24-pack will indeed remain a 24-pack and will now be home to a new hue from "the blue family," as revealed by Melanie Boulden, senior vice president of marketing for Crayola, during a National Crayon Day celebration in Times Square.
The big reveal won't happen until May, but Boulden did drop another seriously fun piece of info: We get to help choose what the hue will be. "This summer, we are going to invite our fans to help us name the new color, because we want you all to be a part of Crayola history," she said. You don't need to tell us twice! We're already busy brainstorming ideas — although it may be tough to outdo the awesome suggestion that writer and crayon fanatic Drew Daywalt recently shared on Twitter.
The new crayon color should be Rainbow, a crayon of inclusion & acceptance. We need it now more than ever, dontchathink? @Crayola pic.twitter.com/OCu2GT776D

— Drew Daywalt (@DrewDaywalt) March 31, 2017
"The new crayon color should be Rainbow, a crayon of inclusion and acceptance," he wrote. Talk about a wonderful idea! Fingers crossed that Crayola's listening.
Will you participate in helping to name Crayola's latest shade? Tweet us @BritandCo.
(h/t US Magazine; photo via William Thomas Cain + Justin Sullivan/Getty)
Barbara Pavone
Barbara Pavone is a pop culture-obsessed writer based in beautiful (but ridiculously cold) Montreal, Canada. When she's not working, she's sipping on a Pimm's Cup and daydreaming about her celebrity hero, Saint West.
Entertainment