8 Creative Workspace Must-Haves
Sep 30, 2015
The kids are back at school. Perhaps you are back at school as well. Regardless, summer holidays have come and gone, and we've all gotten back into our usual routines, which probably means we've stepped away from our creative endeavors. It's time to reel that creative energy back in! Even adding fifteen minutes of creativity to your morning will influence the rest of your day, increasing overall creative thinking. That means you'll be more effective at work and your mind will zoom in on more creative solutions to everyday problems.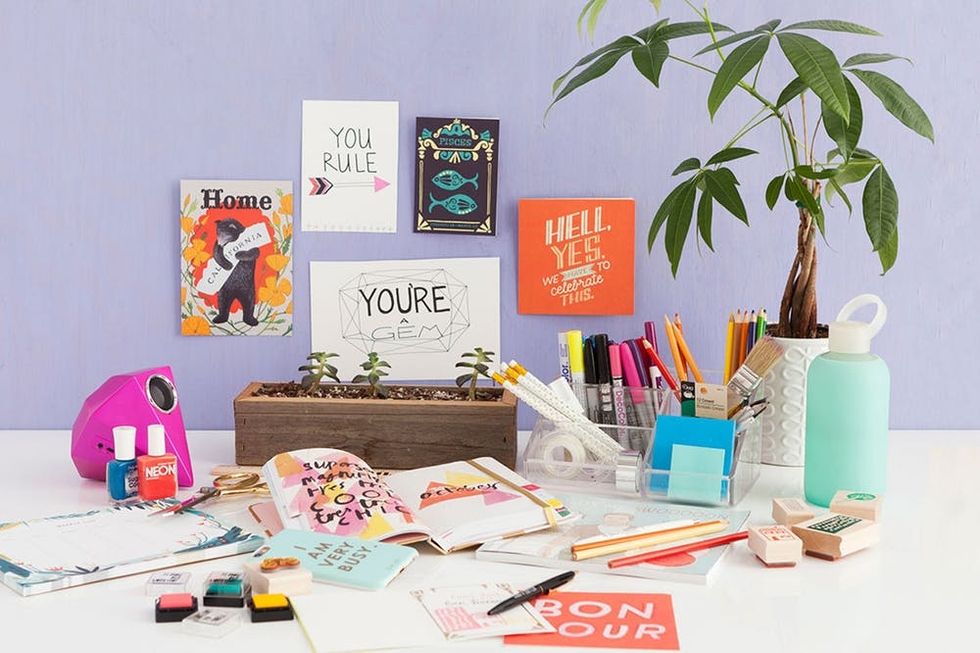 ---
Still not feeling motivated? Sometimes it takes a designated creative space to get the ball rolling. Once you've got yourself set up for success, it's easier to sit down and start. That's why we've got a list of creative workspace essentials to nudge you toward making. Take a look!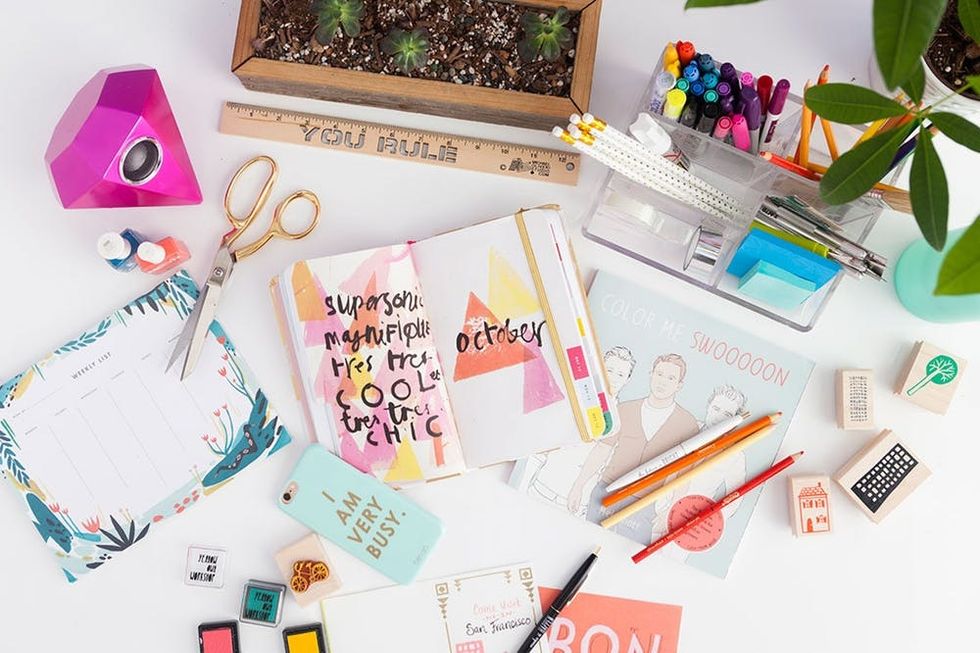 1. Jungle Weekly Desk Pad ($12): Though we are all for digital calendars, there's something magical about writing down your schedule on a beautiful paper calendar. Not only do you get to look at the calendar (which is a piece of art in itself), but you also get to do some old school writing. With your hand :)
2. Laser Cut Rulers Rule ($7): Rulers are great to have on hand. They serve as a measuring instrument and a straight edge. Whether you're trying your hand at calligraphy, drawing geometric shapes or measuring a piece of fabric, rulers are essential.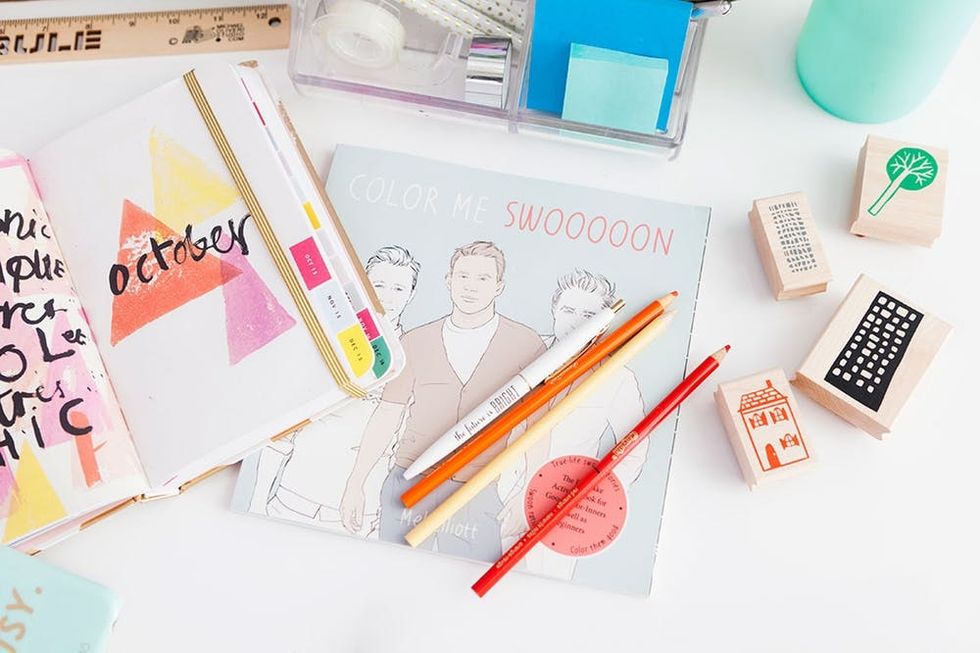 3. Color Me Swoon ($15): If you don't have a specific creative passion, this book will be your guide. Filled with activities and pages to color, you could spend six months completing all of the projects in this book. It's an inspiration.
4. I Love You California Postcards ($10): Postcards are great for their original purpose of communicating via snail mail, but they are also perfect little pieces of wall art. Decorate your desk with wall art that makes your heart beat joyfully and fills your head with ideas.
5. Giant Gem Speaker ($40): It's important to get in the zone when you sit down at your desk. To help with that, be sure to get a speaker so that you can blast some tunes. This one also happens to be super stylish :)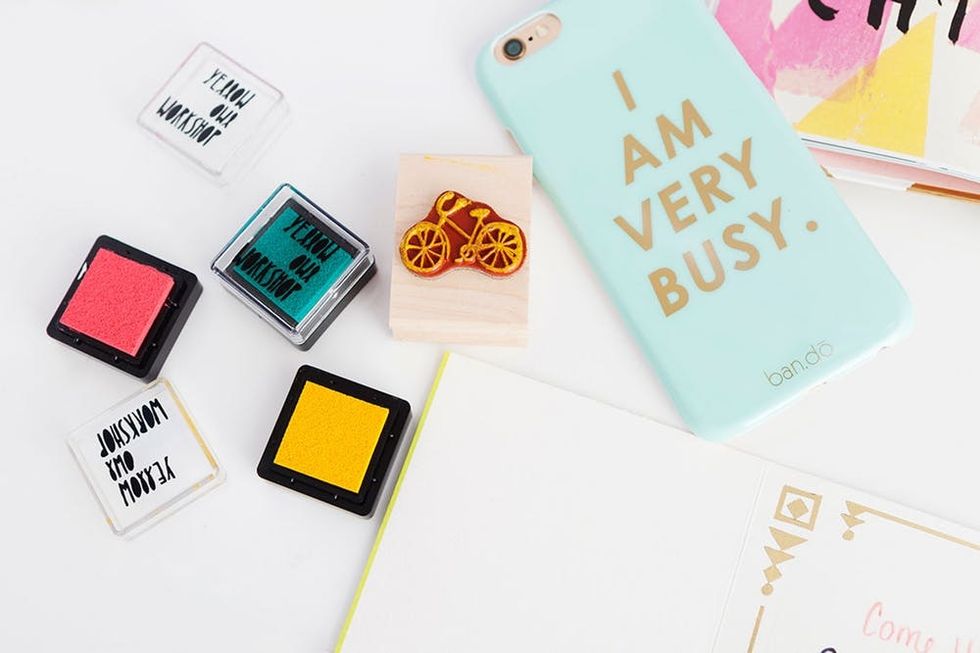 6. I Am Very Busy iPhone 6 Case ($26): Style and beauty can be brought into all parts of your life. Get creative with your outfit, your hair and makeup, your home decor and accessories like your iPhone case. Even the little things spur creativity.
7. Holiday BKR Bottle ($35): The number one rule for igniting creativity is to drink water! Well, maybe not, but it is important to stay hydrated. Your brain will function much better if your body isn't overworking to compensate for dehydration. And that's a fact!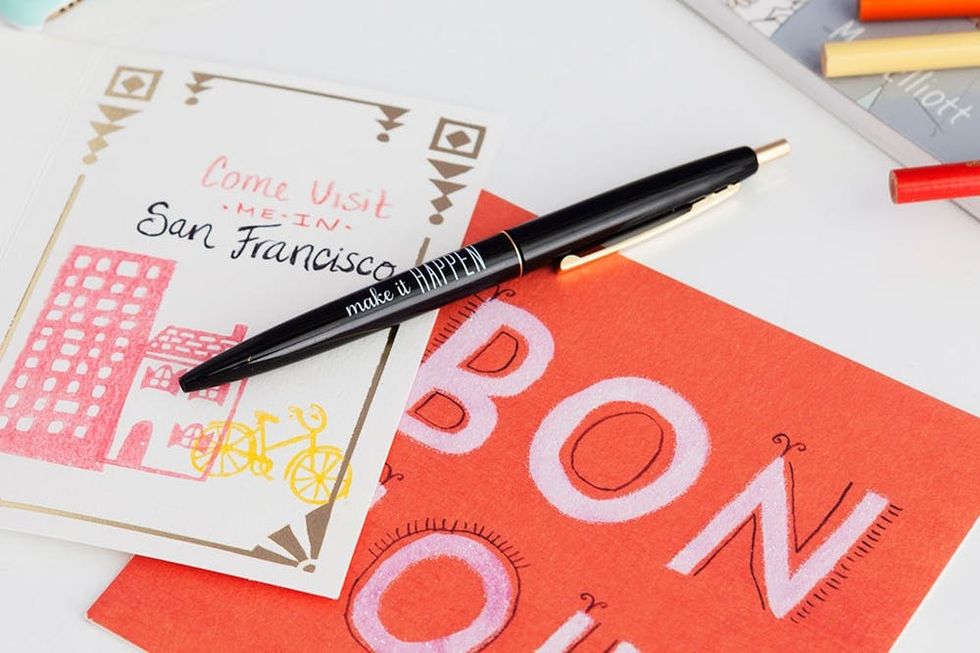 8. Studio Ink Cards ($3-5): You have got to get some stationery from Hallmark's Studio Ink. These cards are adorable and they will inspire you to send hand-written notes to your loved ones.
We hope this little list gets you started on your creative journey!
What other items would you add to your creative space. Share your ideas in the comments!
Styling: Kelly Bryden
Photography: Chris Andre
Roxy Taghavian
Roxy has been creating and executing DIY projects since her very first trip to Michael's as a child. If there's a project at hand, she'll figure out how to make it. When she's not wielding her hot glue gun, she can be found at the beach, traveling to far off lands, reading and running at her gym "The Panhandle."