12 Stylish Maxi Skirts You Can Make
Jan 26, 2015
Whatever the season, maxi skirts are always in style. So, as we're dreaming of warmer days and springtime fashions, we wanted to put our sewing skills to the test with some amazing maxi skirt tutorials.
If you're a beginning seamstress, we've got you covered! Brit + Co has a Sewing 101 E-Class available in the shop that's instructed by our very own Roxy Taghavian.
---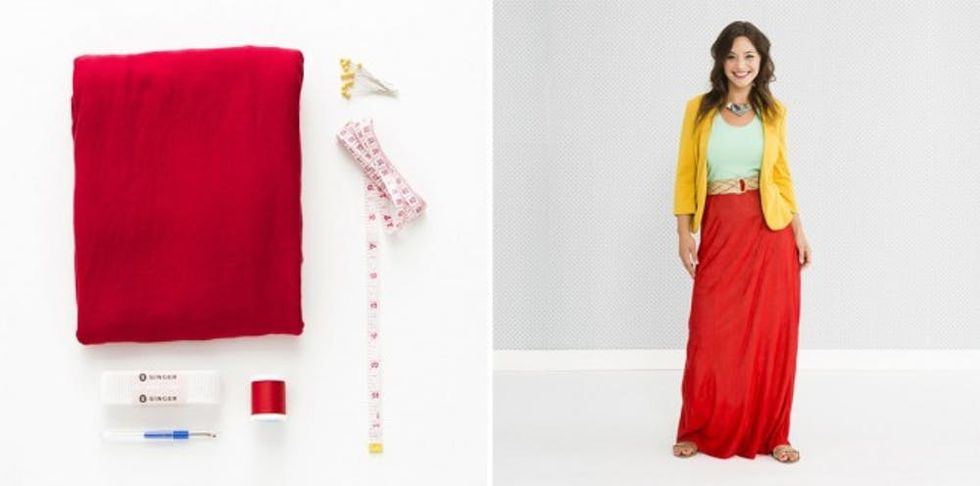 In this 60-minute class, she'll get you up to speed on the basics. And guess what? Before it's over you'll have sewn your very own maxi skirt! The perfect project to get you started on your sewing adventures.
Alright, ready to find your next fashionable DIY? In this roundup, you'll get 12 maxi skirt tutorials that come in different styles, fabrics and sewing techniques. Now go show off your rad skills!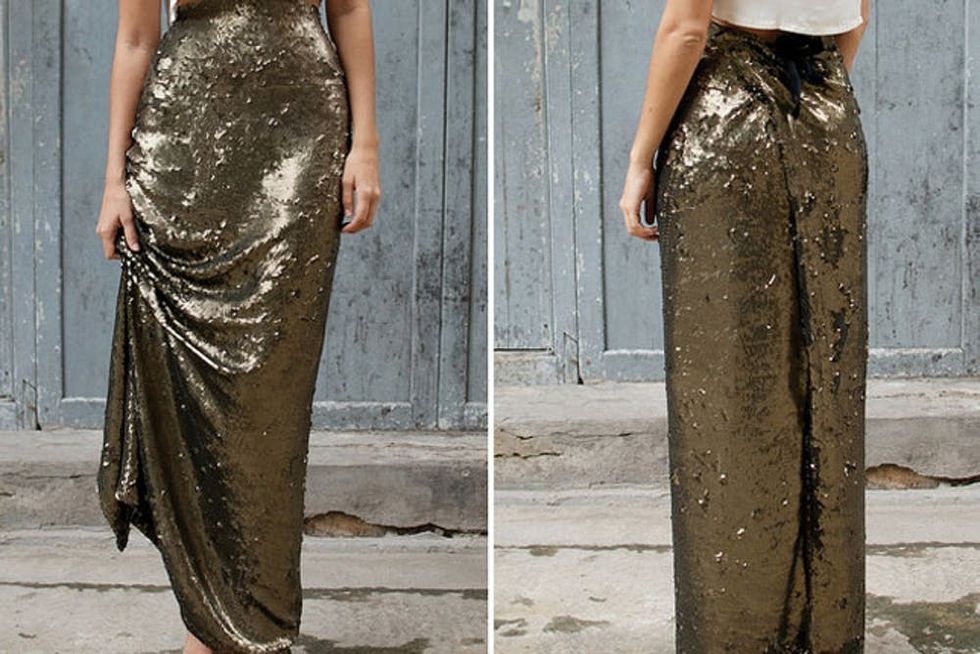 1. Sequin Maxi Wrap Skirt: First up is this pretty sparkler. A sequin maxi skirt that you can actually make! #wowza. (via a pair + a spare)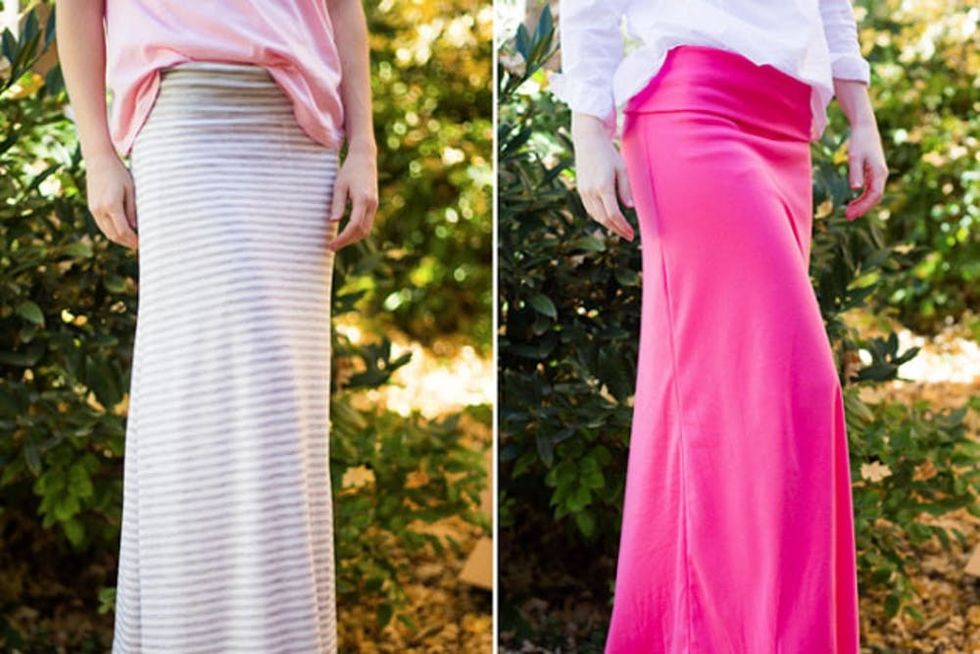 2. Yoga Waist Band Maxi Skirt: This stretchy fabric is perfect for lazy days. Plus, if you have a growing baby bump, this maxi DIY is a must. (via Do It Yourself Diva)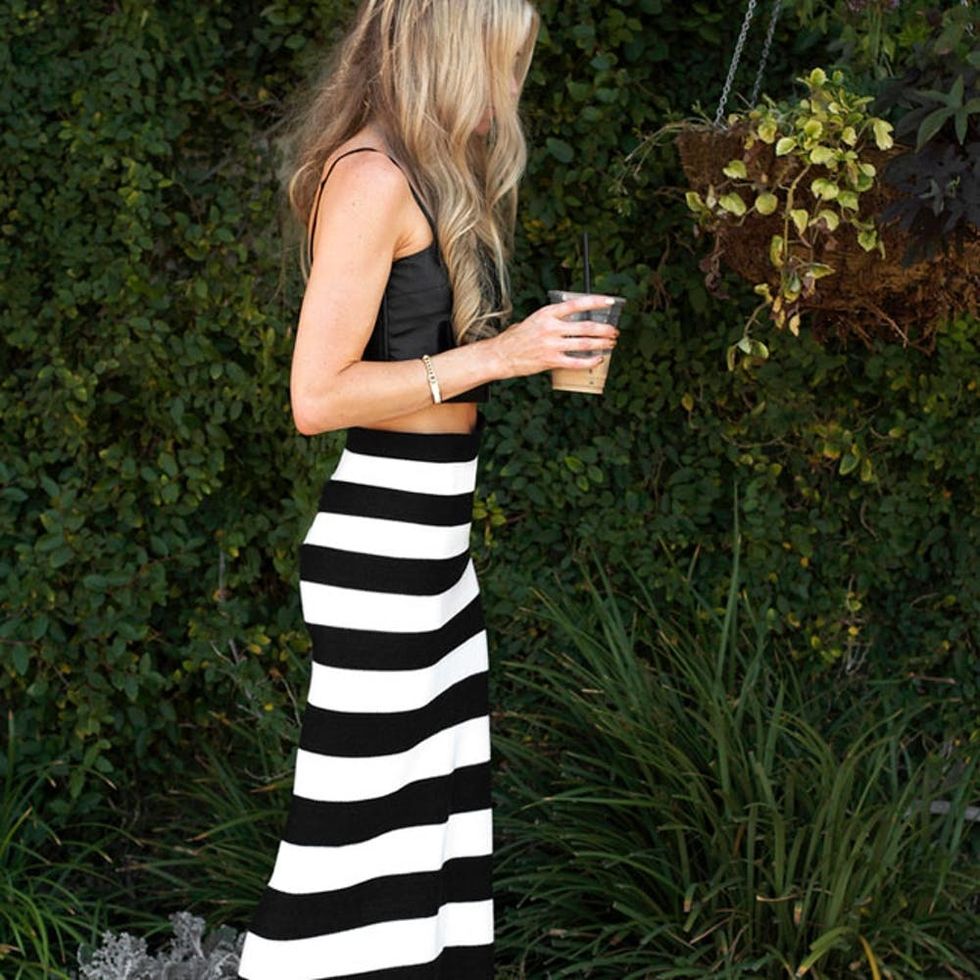 3. IKEA Skirt: We're obsessed with this skirt DIY that came from an amazing IKEA hack. This lovely skirt started as a throw. (via kristi murphy)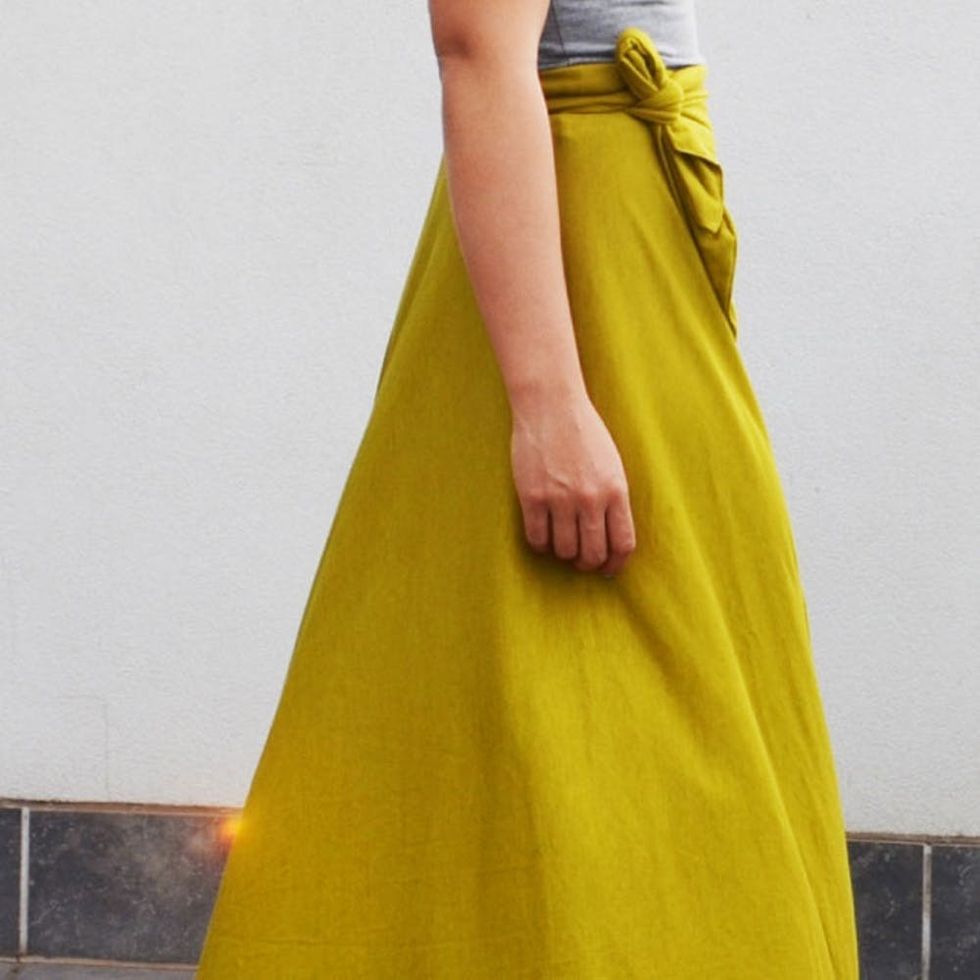 4. Half Circle Maxi Skirt + Tie Waist: We love the color of this fabric. Plus, it's an easy DIY maxi skirt with an added sash for tightening. (via Pretty Quirky Pants)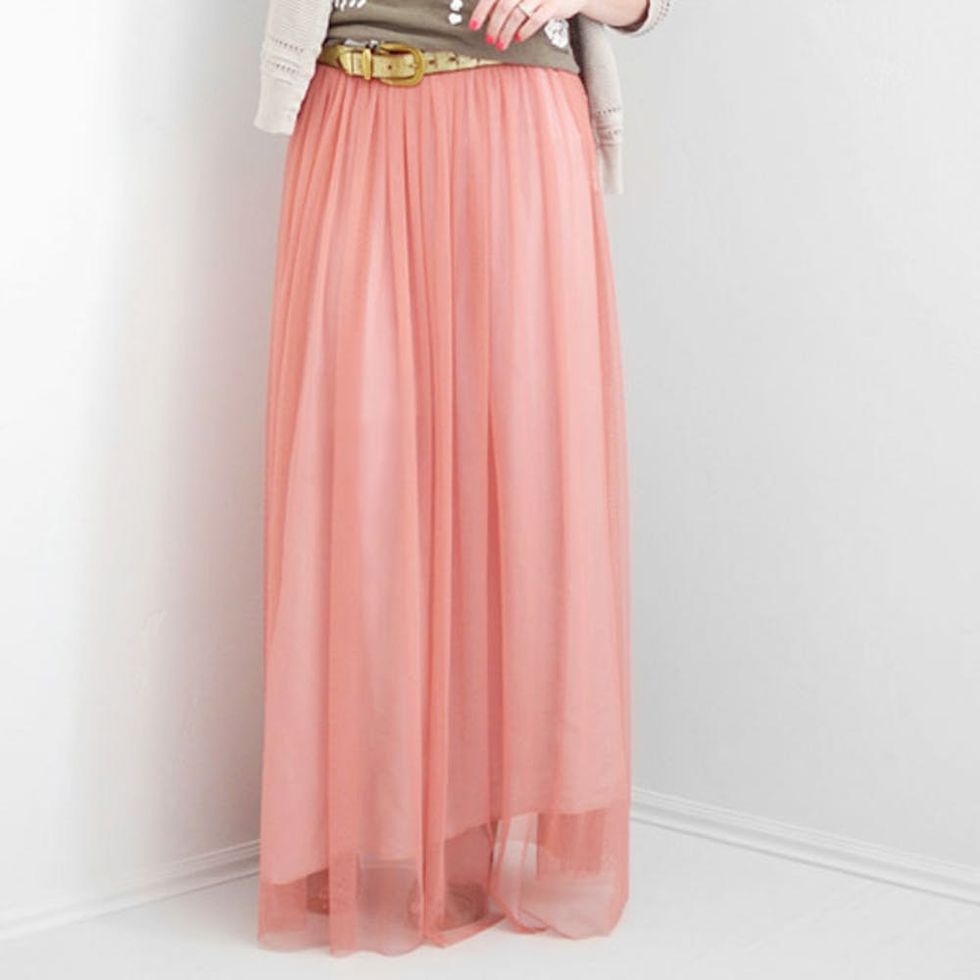 5. Gathered Tulle Skirt: How romantic is this flowy maxi skirt? We love the sheer look, and added jersey fabric underneath makes it oh-so-soft. (via Melissa Esplin)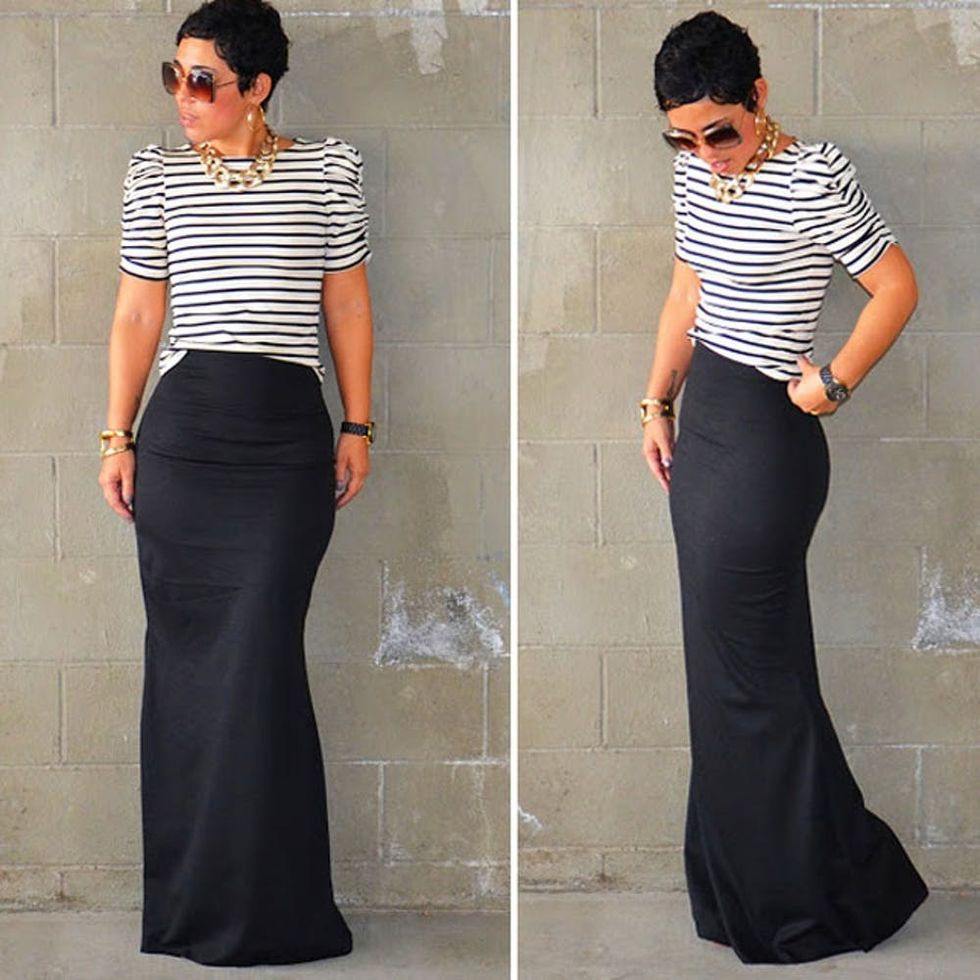 6. Mermaid Maxi: Learn how to make this fishtail maxi skirt with a step-by-step video tutorial. Perfect for beginner seamstresses! (via Mimi G Style)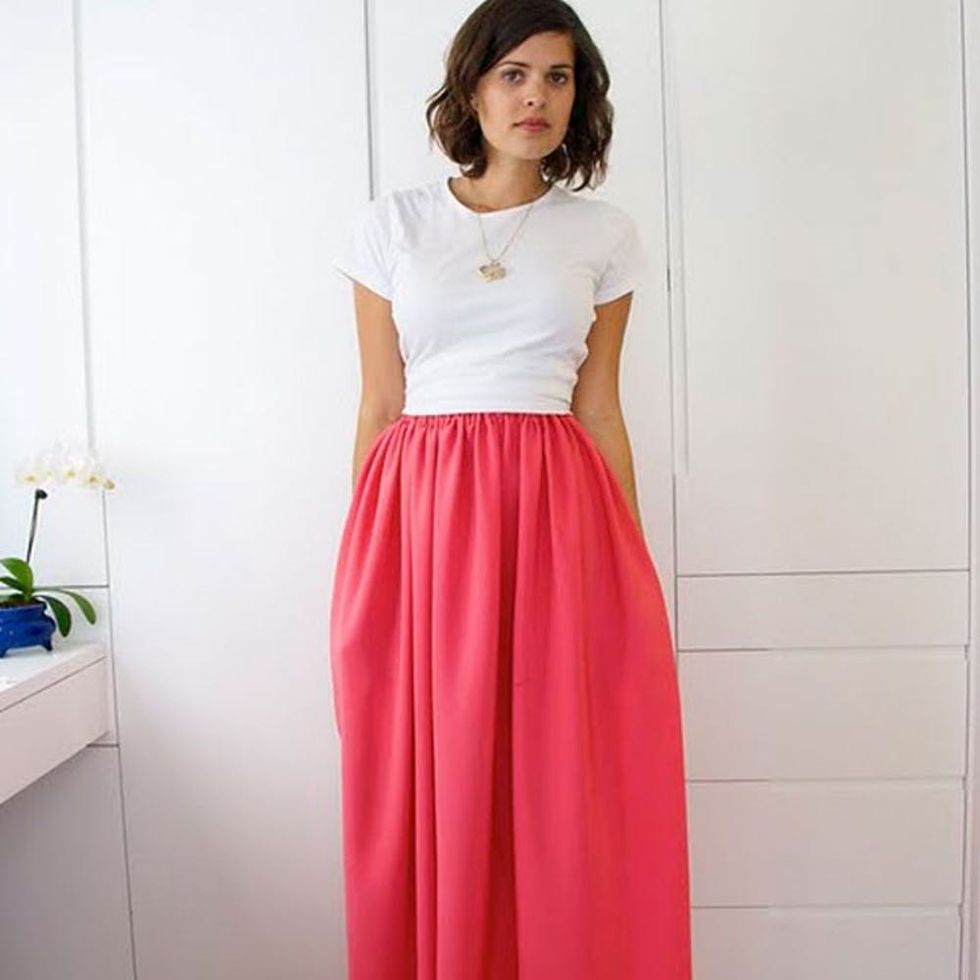 7. Bright Pink Maxi Skirt: Not only is this maxi skirt beautiful, bright and flowy, but it's made with matte silk, so it wears like a dream! (via a pair + a spare)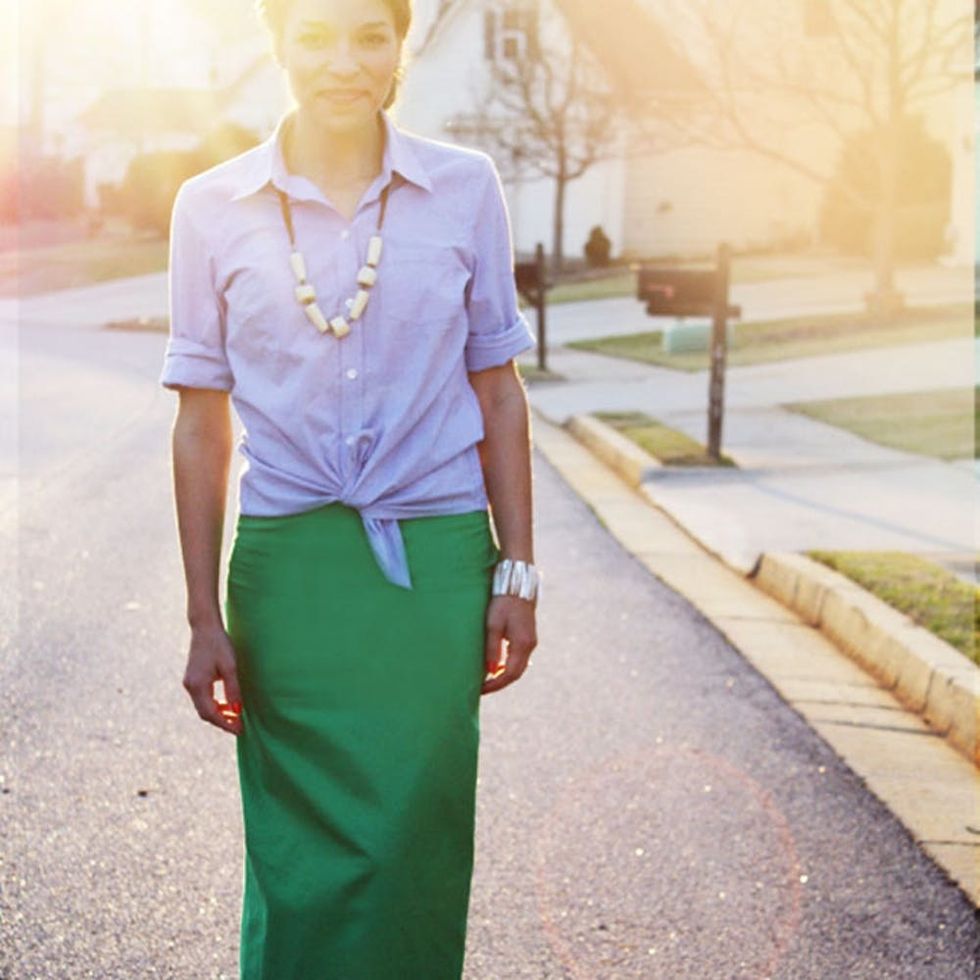 8. J. Crew Inspired Maxi Skirt: Want a J.Crew-esque maxi skirt? All you need is a half yard of fabric, a zipper and hem tape. Oh, and a sewing machine! (via The Honor of Design)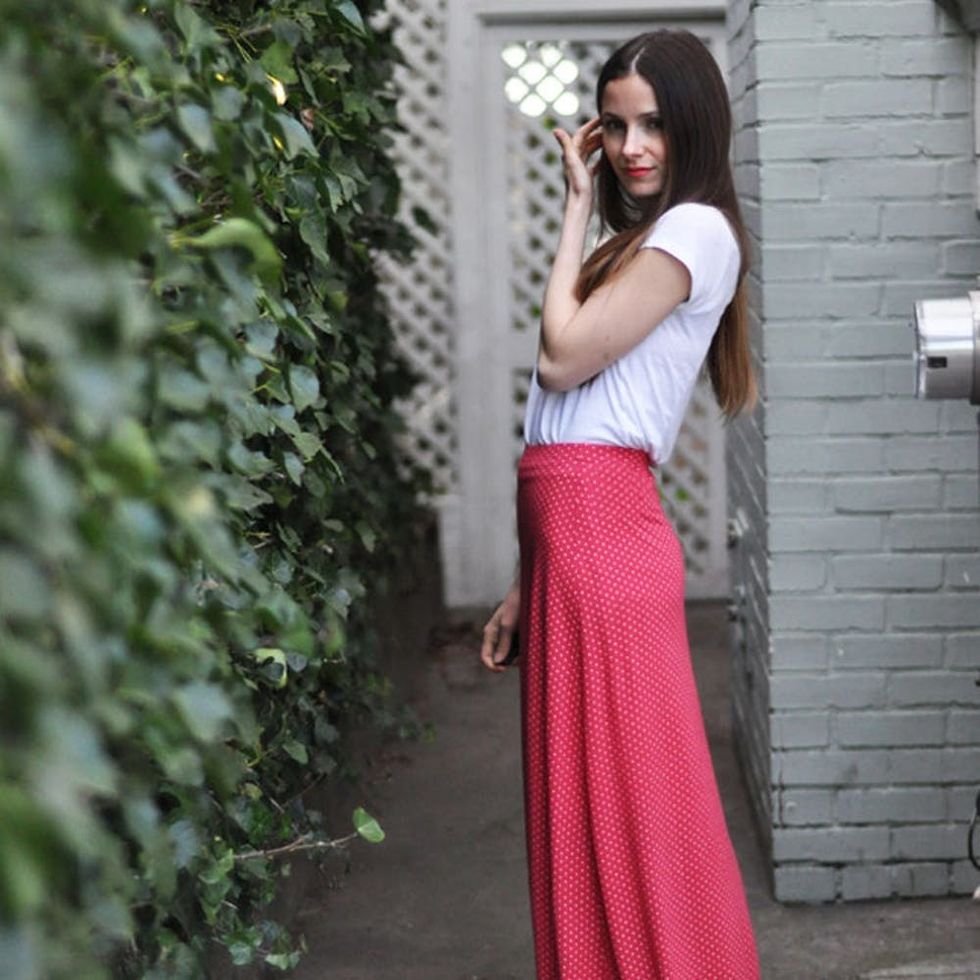 9. Quick A-Line Maxi Skirt: This skirt is simple to make and so dang comfortable. A perfect staple for lounging around the house. (via Cotton + Curls)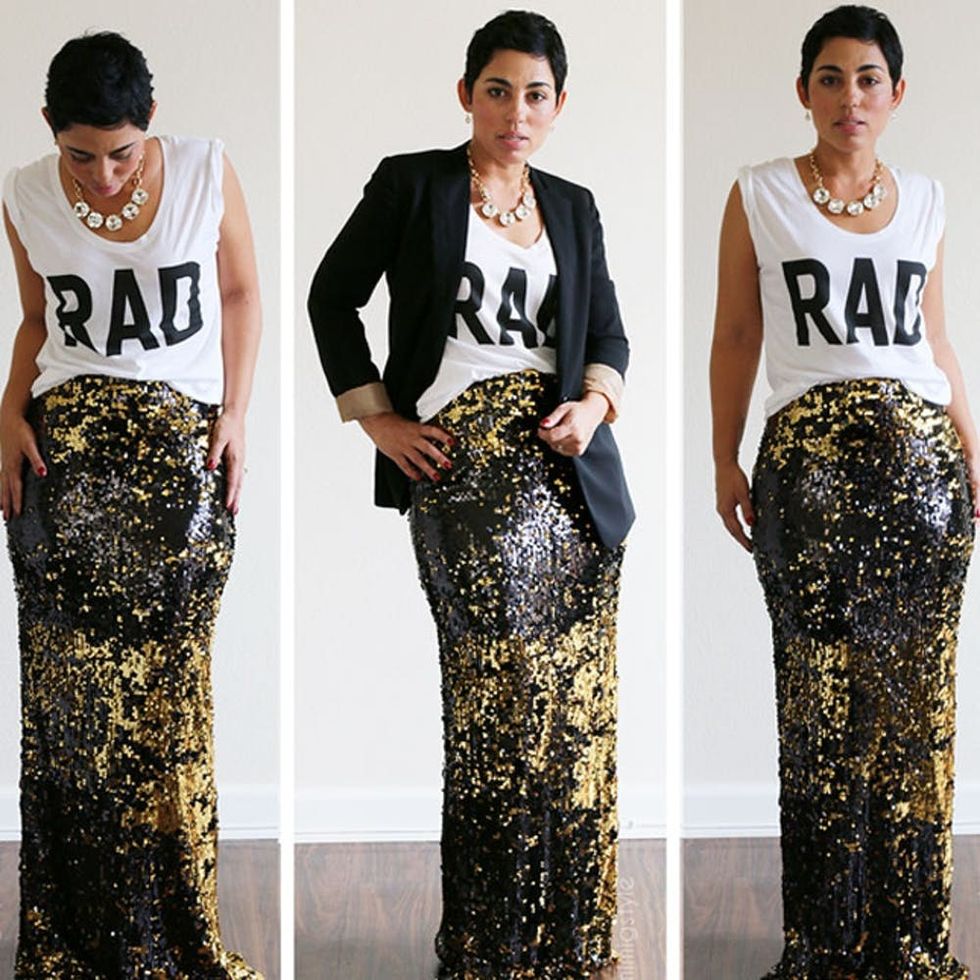 10. Sequin Maxi Skirt: Another sequin maxi skirt? We couldn't resist! This one, however, comes with a video tutorial. (via Mimi G Style)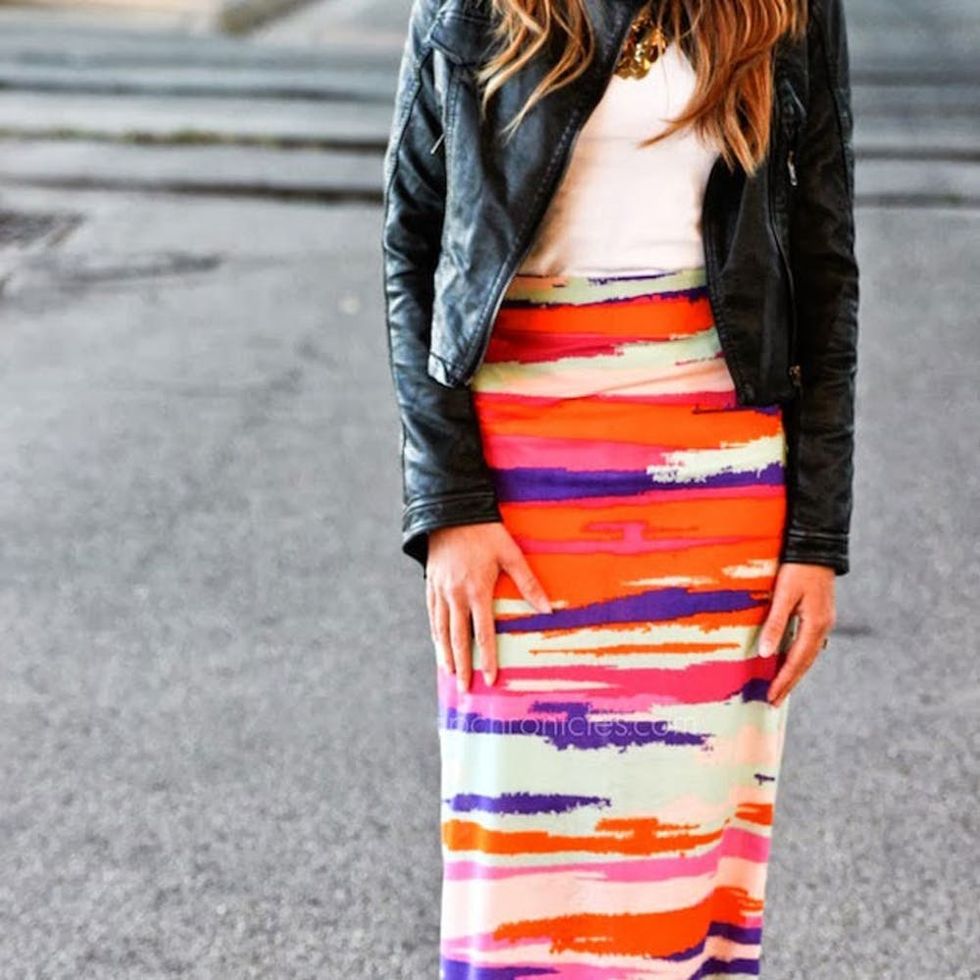 11. High-Waisted Maxi: Make a fitted high-waisted skirt that you'll wear over and over again. Plus, we love the pop of color. (via The Winthrop Chronicles)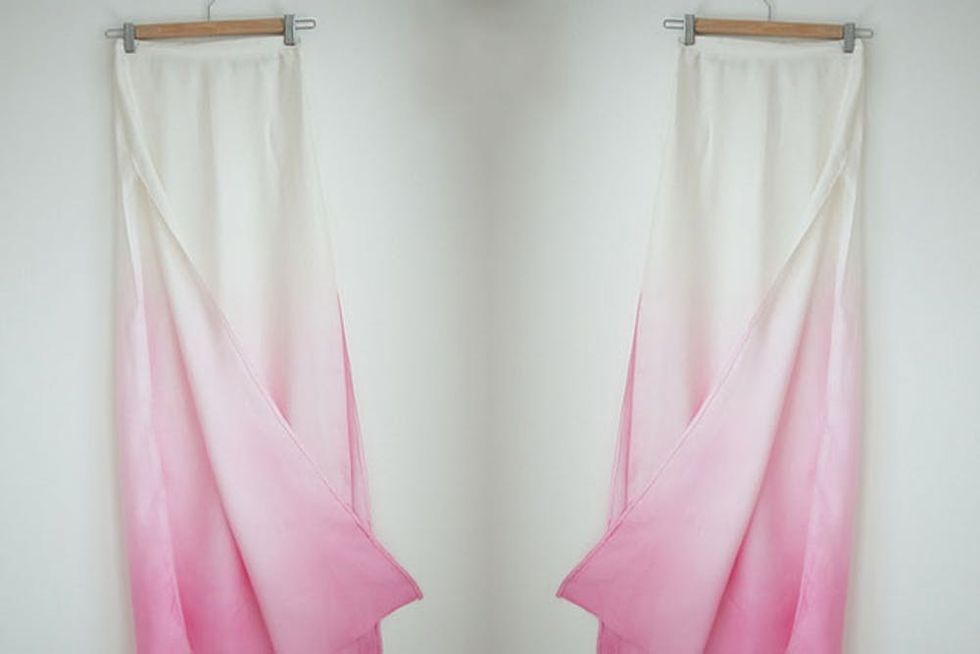 12. Dip Dye Split Maxi Skirt: If you're feeling extra ambitious, this is a two-in-one DIY project, but the results are to dye for. Pun intended. ;) (via a pair + a spare)
Remember, if you need a little brush-up on your sewing techniques, make sure to check out our fun sewing e-class in the Brit + Co Shop!
Have you already sewed up a maxi skirt you love? Share it with us on Instagram. Make sure to tag it with #britstagram so we can check them out!