Get Your Coconut Fix With This Easy Cookie Butter Recipe (With Mounds Bar Pieces!)
Apr 15, 2017
Hmmmm, how can we get more cookies into our diet? It's a problem. Okay, maybe that question has been asked by no one ever, but if you do need a serious cookie fix (and by serious we mean that fix you need after a breakup or accidentally hitting the reply-all button at work), then this coconut cookie butter is the recipe for you. It's so simple to throw together — cookies, coconut cream, vanilla, a little brown sugar, and a touch of coconut oil — all blended up to silky, smooth deliciousness. Why not take it one step further and add chopped-up Mounds bars! Read on for the deets on this coconut treat.
---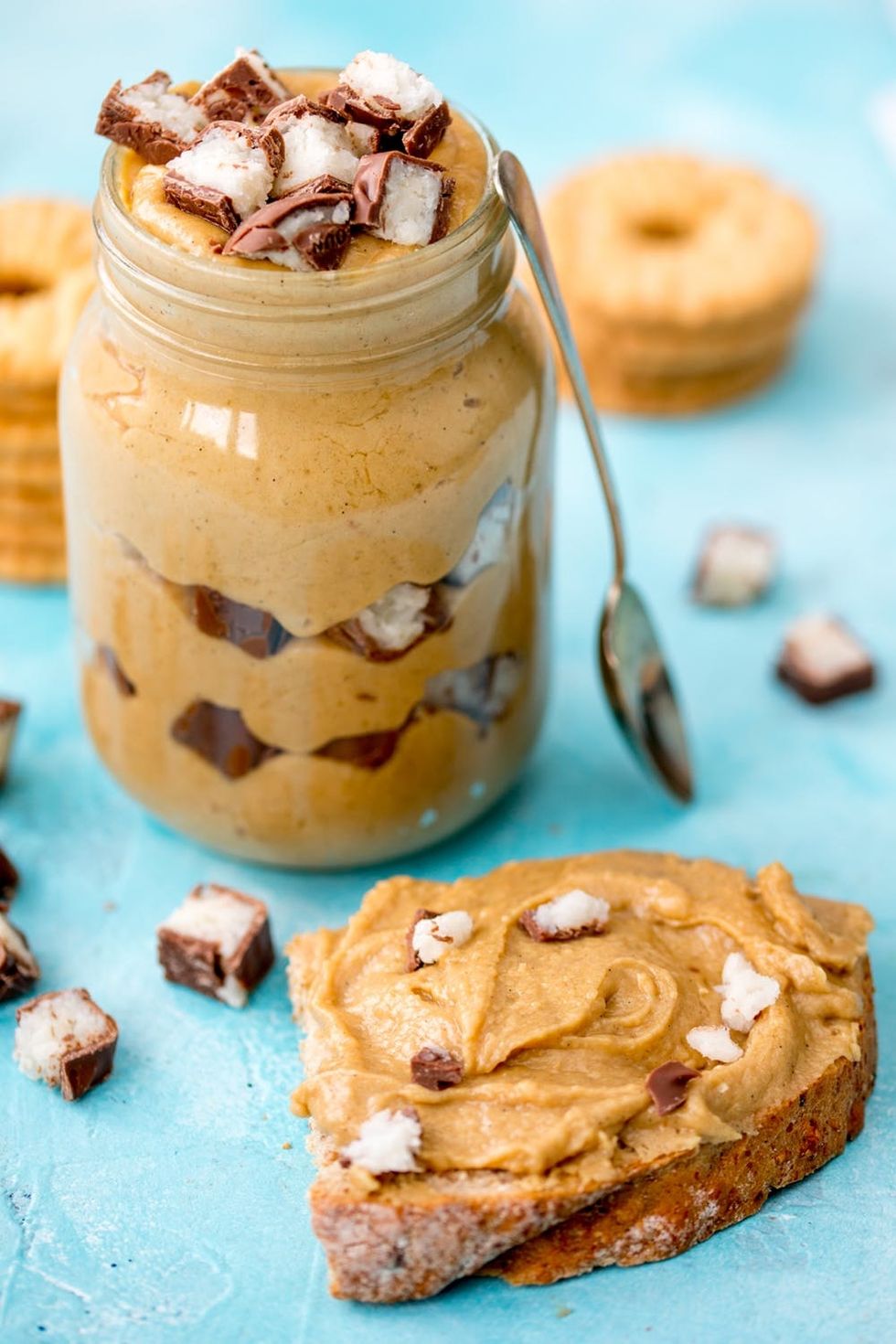 Ingredients:
Makes one 16-ounce mason jar of cookie butter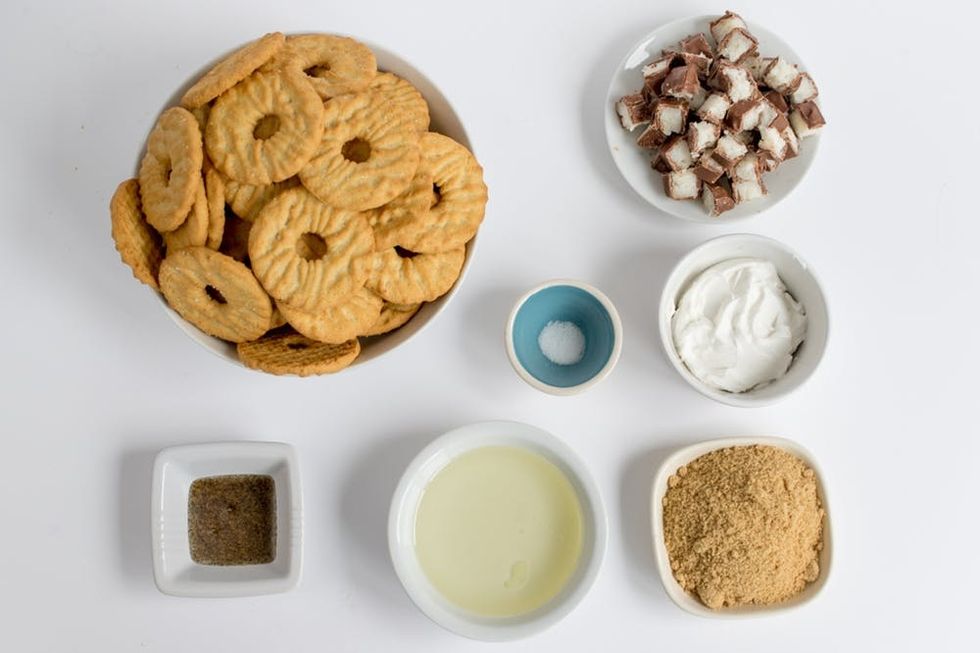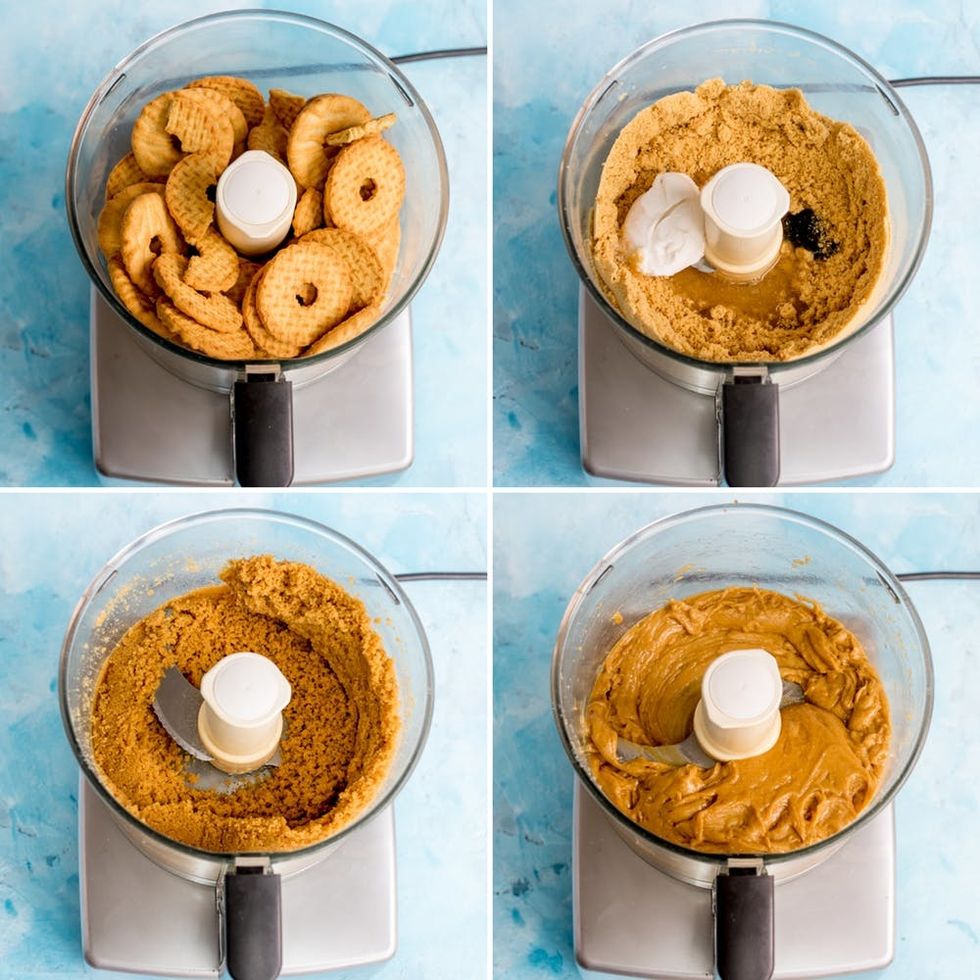 Place the coconut cookies into a food processor and process until they turn to fine crumbs. Add the brown sugar, four tablespoons of coconut cream, vanilla extract, salt, and coconut oil. Process until the mixture is smooth and creamy. If the mixture is too thick and clumpy, add in 1-2 further tablespoons of the coconut cream and process again.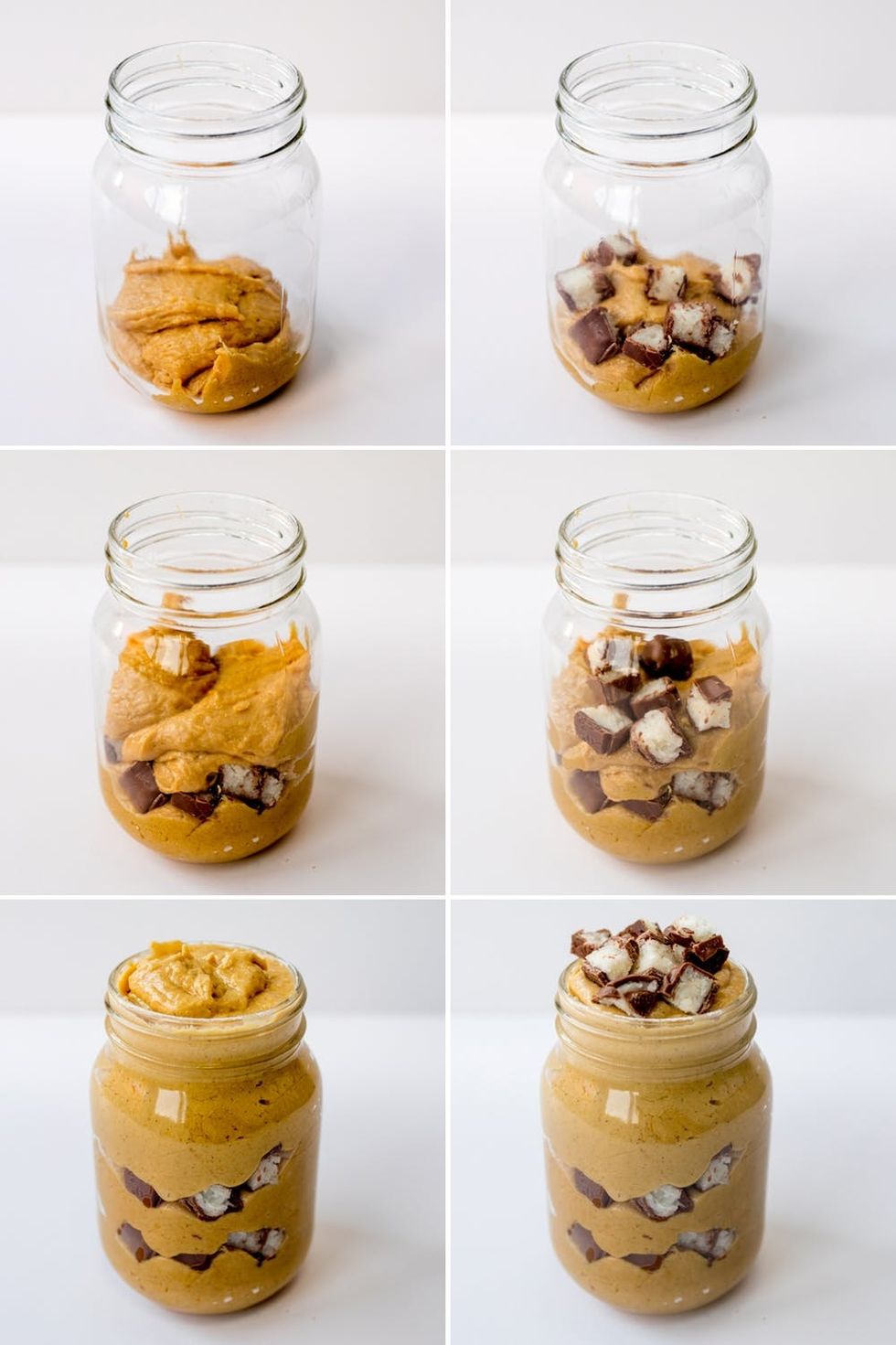 Spoon one third of the mixture into a sterilized mason jar, top with one third of the Mounds bar pieces, then repeat until all of the mixture is used.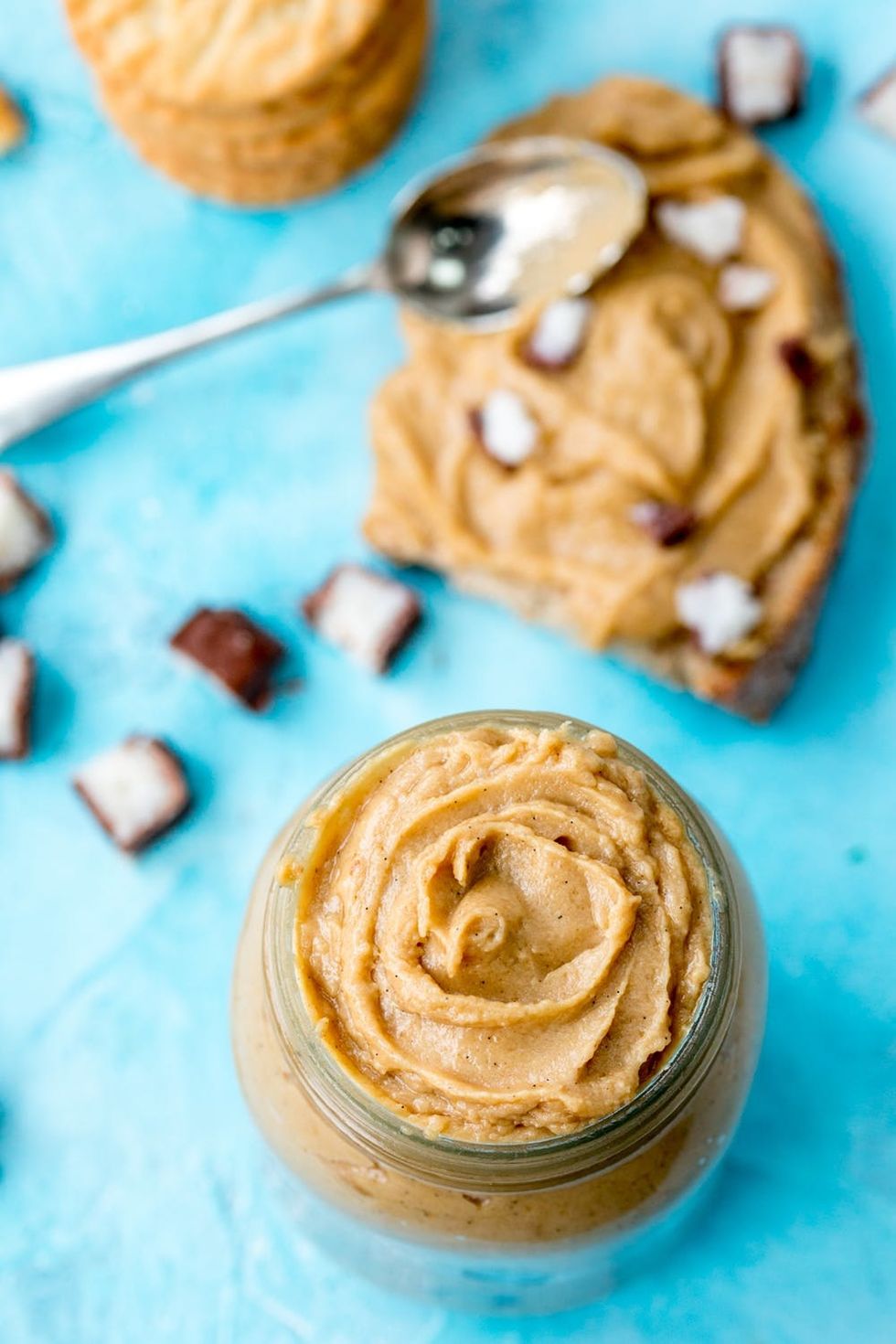 Serve immediately, or place a lid on the jar and refrigerate for up to a week.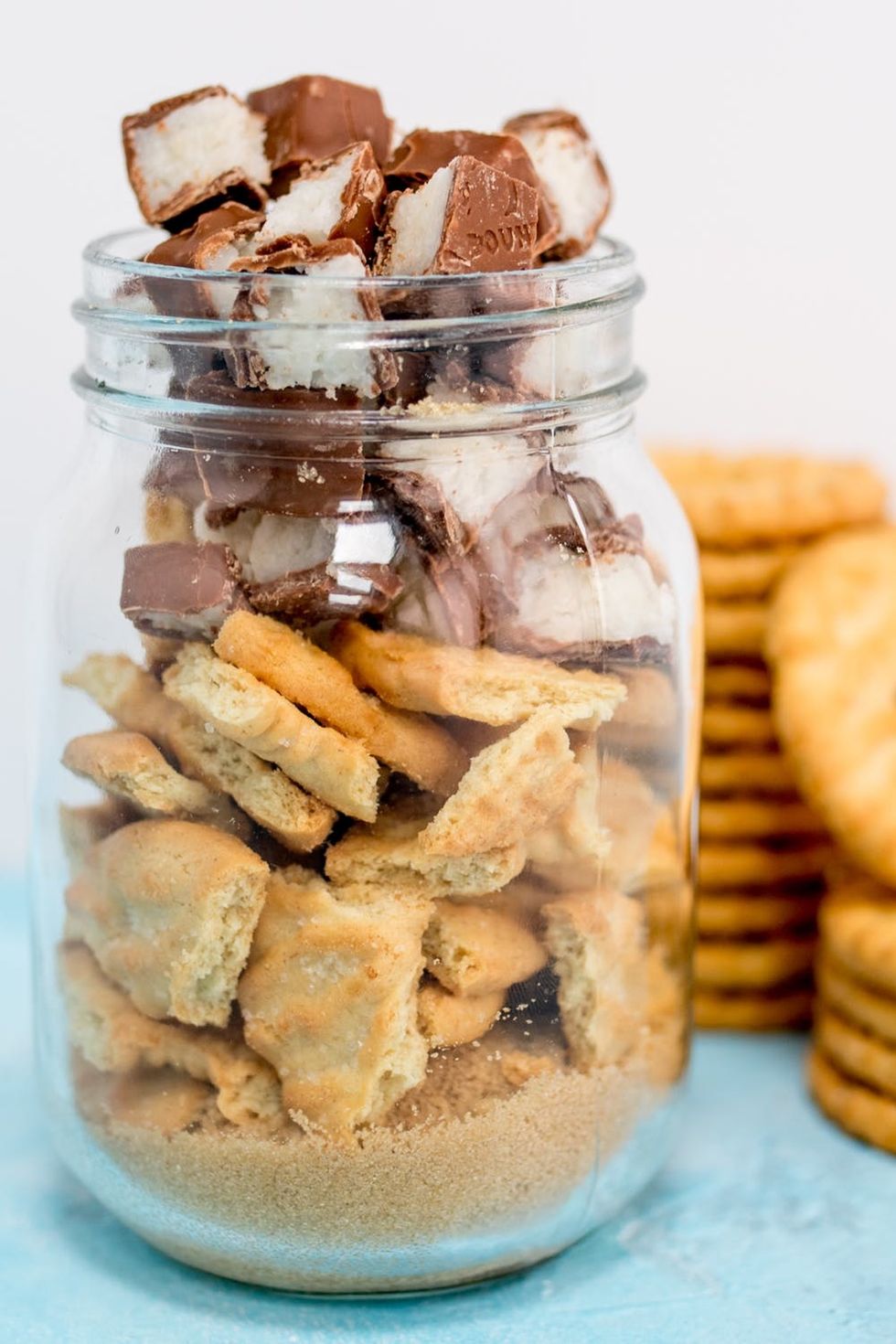 Spread on everything (we like spelt and rye bread)!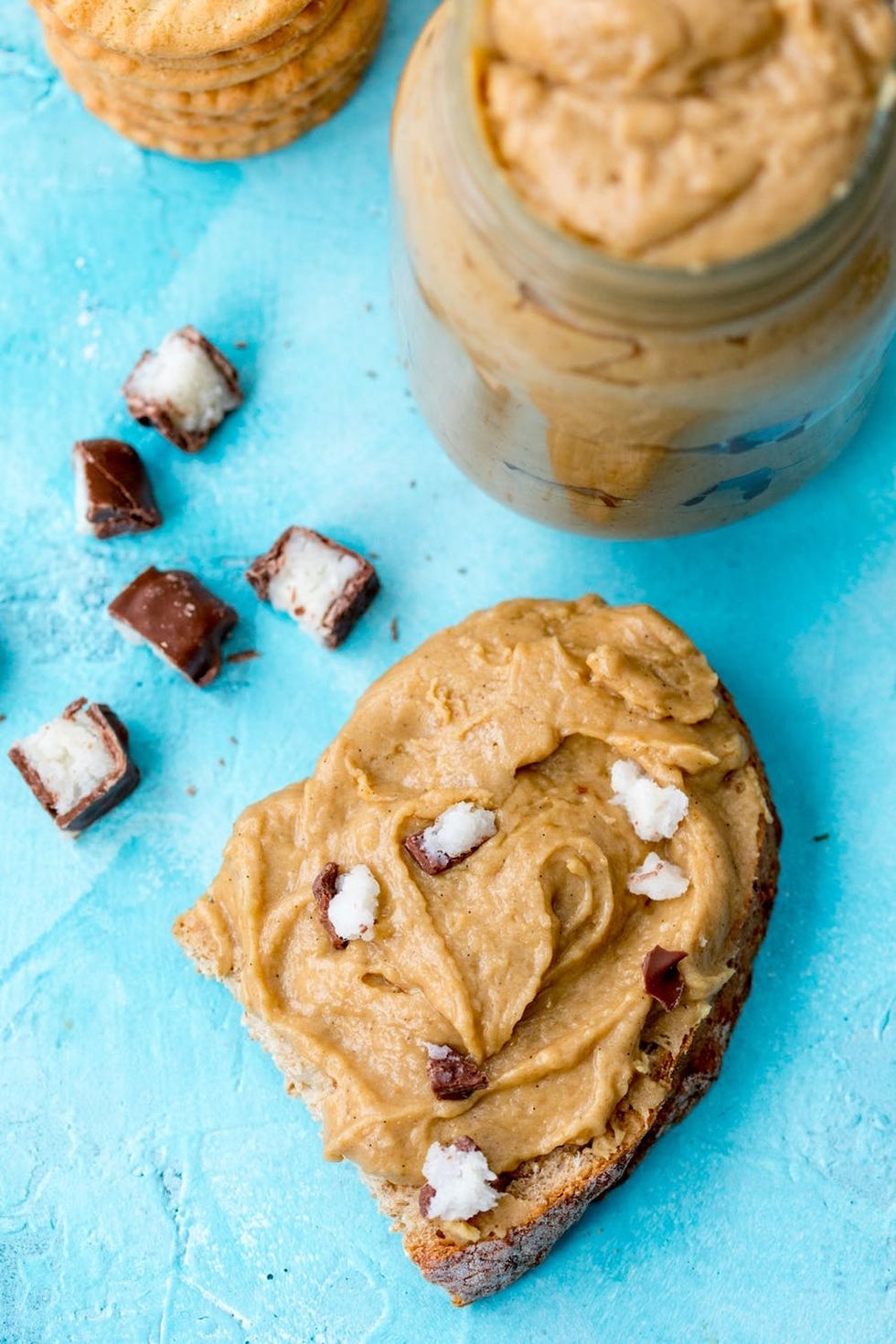 What cookie would you turn into cookie butter? We'd love to see your creations! Share your pics with us on Twitter @BritandCo, and follow us on Pinterest for more comforting cookie ideas.
Nicky Corbishley
Nicky lives in Cheshire in the UK with her husband Chris and their two children Gracey and Lewis. She spends her days creating, photographing and writing recipes for her blog
Kitchen Sanctuary
.