The Very First Picture of Saint West Is Insanely Cute
Jan 03, 2016
Kim and Kanye's Christmas present to the world (a little brother for North West/the Internet) came a little early when their son Saint Westwas born in mid-December. But the couple is treating us with a little New Year surprise: the very first picture of Saint West.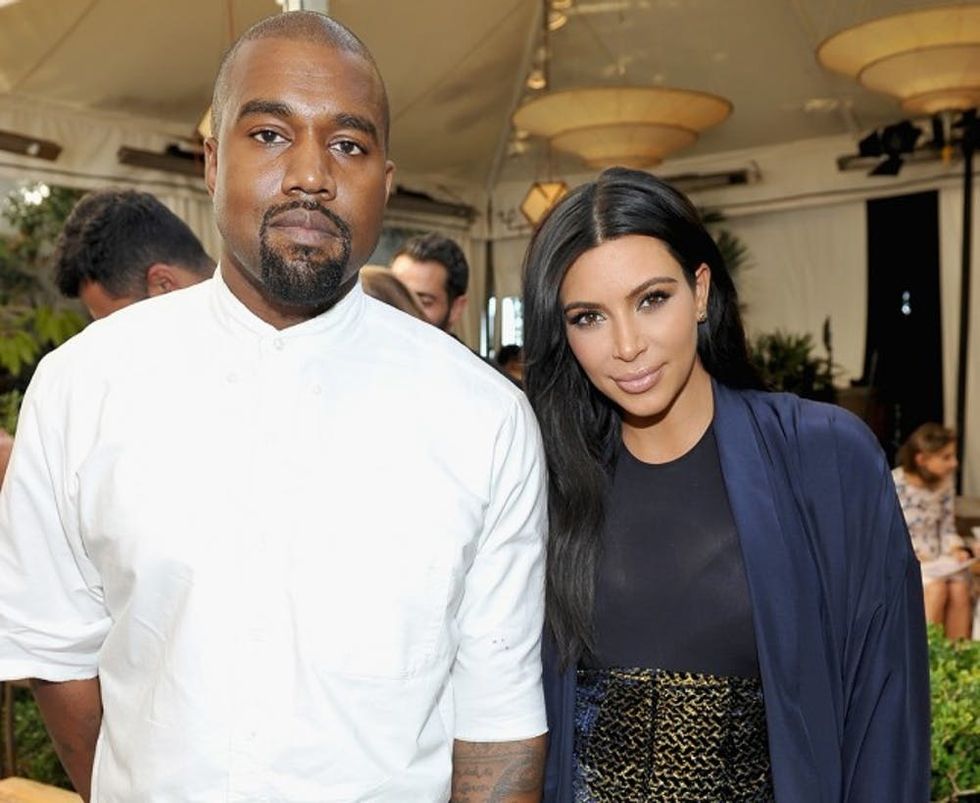 ---
Proud mama Kim Kardashian West posted the below pic to Instagram a little over an hour ago and the sweet (uber DIYable, may we add — save this one as inspo to your baby announcement Pinterest board, mamas-to-be!) shot already has over 654k likes at the time of this publish: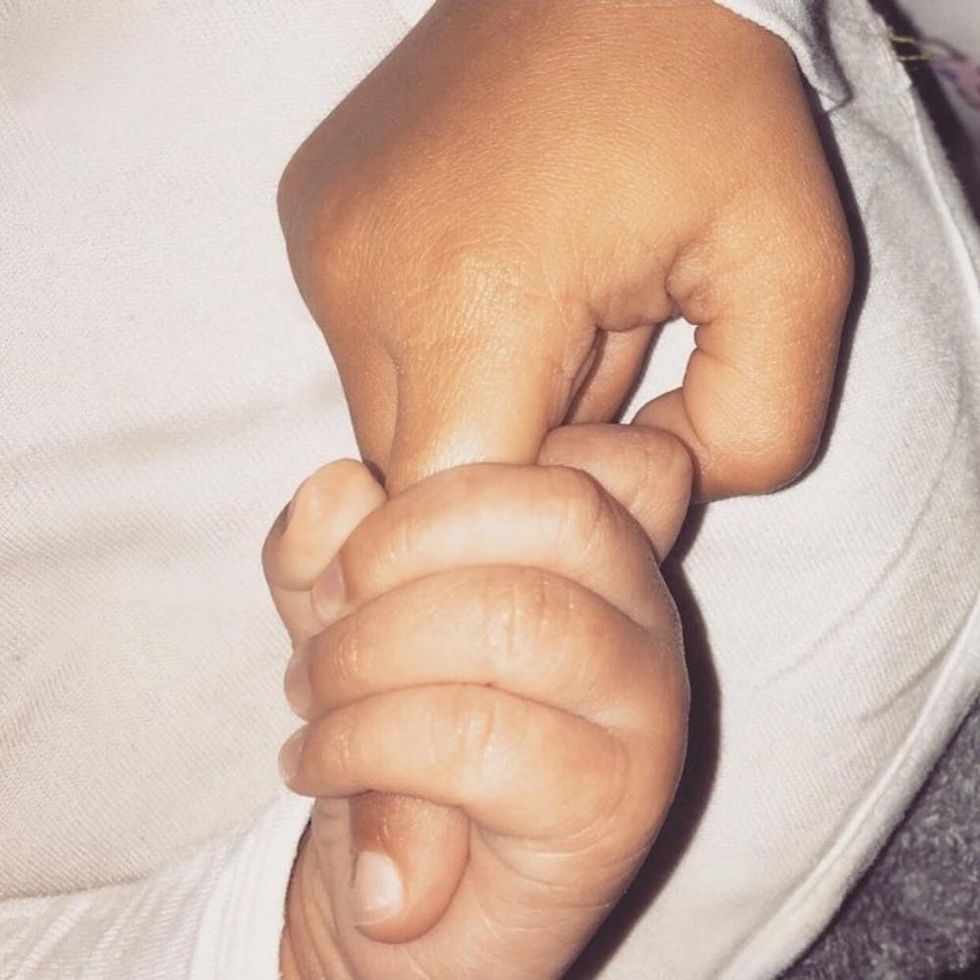 Oh, not aw-ing yet? Kim KW's caption read: She said, "He's my best friend." Yes, folks, this isn't just the very first picture of Saint West, this is Saint holding big sister North West's finger in classic infant death grip.
Pioneers and tastemakers they are, but the Kardashian Wests didn't invent the hand-holding sneak peek baby debut. If you remember (psh, I know you guys remember) it was also Blake Lively and Ryan Reynolds' baby announcement of choice when they 'grammed the first picture of baby James. Alright, you got us all this time, Kim and Kanye. As long as the next shot is a re-do of the Kardashian kid family Christmas card + Saint…
Thought you were starting off 2016 without a dose of Kardashian news? Think again. Happy new year, y'all!
(Photos via @kimkardashian + Donato Sardellia/Getty)
Lisa Raphael
In her past professional lives, Lisa has served the masses as the Editorial Director at Brit + Co, Bieber Whisperer at J-14, Golden Girls Fan Club Prez at Lifetime and Talk Show Host Understudy to Katie Couric. Now, she's taking on the sports world at
The Relish
, teaching Hairography 101 in her spare time and will forever be trying to fill the hole Zayn Malik left in her heart.
Celebrity News