You'll Never Guess What We Used to Add Glitter to This Festival Hairstyle
Apr 12, 2016
Ladies! 'Tis the season for short shorts and that unique festival style that pretty much allows all of us to channel our inner wild child and fly a little more free with our appearance. Even if just for the weekend ;) Whether you're actually attending Coachella or just want to look the part, you're going to need a little flair for your hair to top the vibe. We're always looking for fun (easy!) ways to DIY a new look — here's the quickest way to bring shimmer and light to your locks just in time for festival season with glitter and a secret product.
---
The Hack: Glitter Glue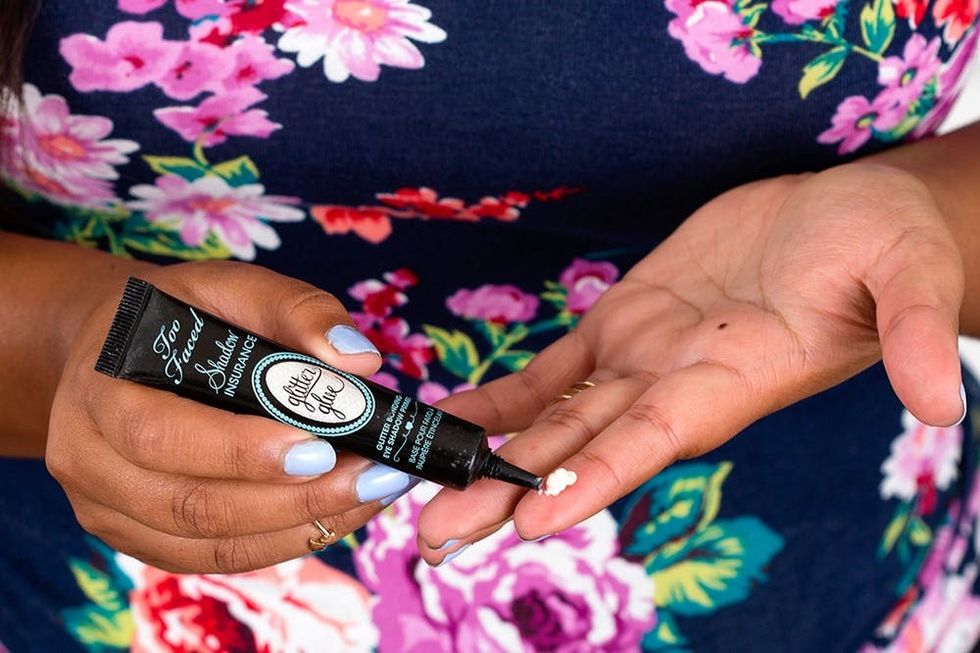 Too Faced Glitter Glue ($20) is marketed as an eyeshadow glitter primer, but let me tell you, there are other fun ways that this little gem can work in your beauty favor. You can add this to your hair as a base for glitter locks, and it will wash out with your normal shampoo.
Step 1: Apply Glue + Glitter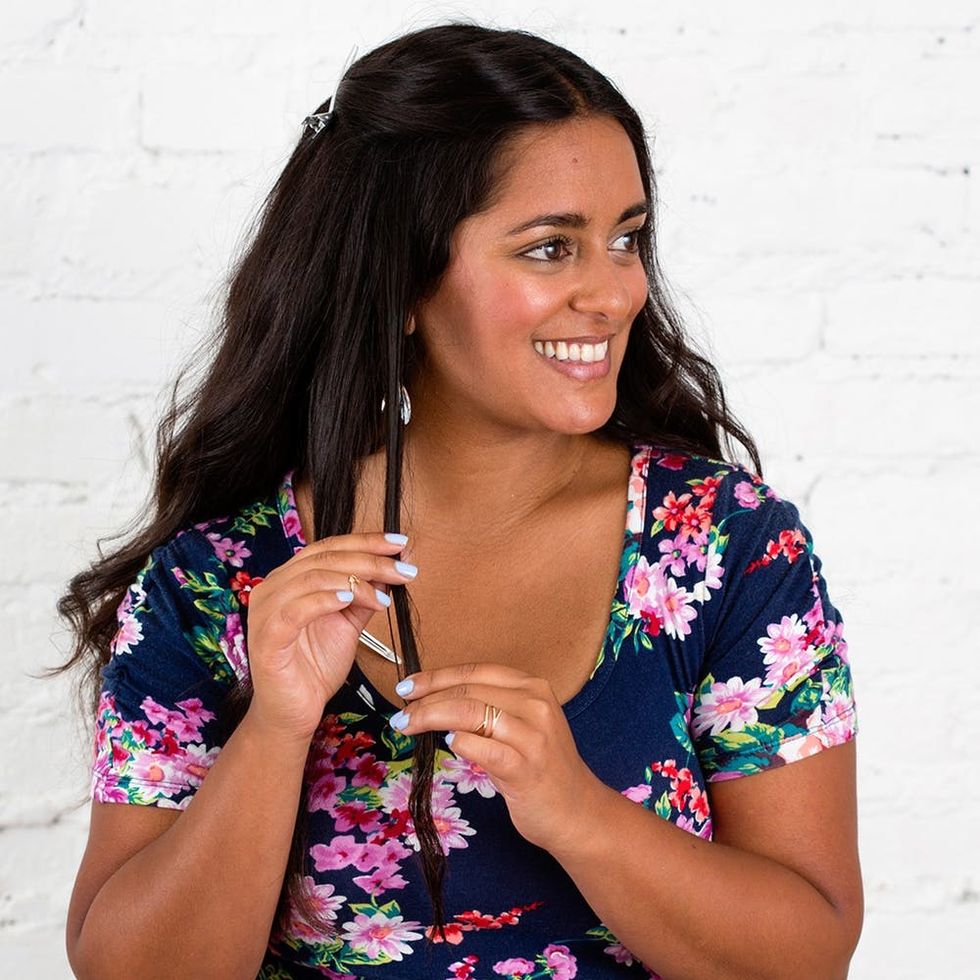 Simply apply a small amount to your fingers and rub onto a thin strand of your hair.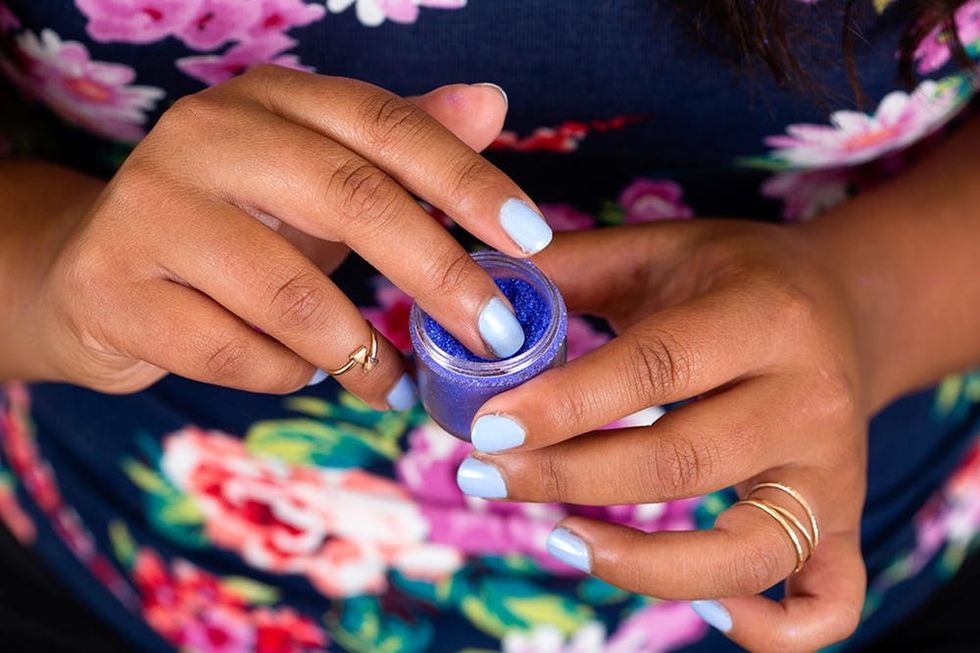 Before the glue dries, mix your favorite glitter in.
Step 2: Braid Yo Shimmer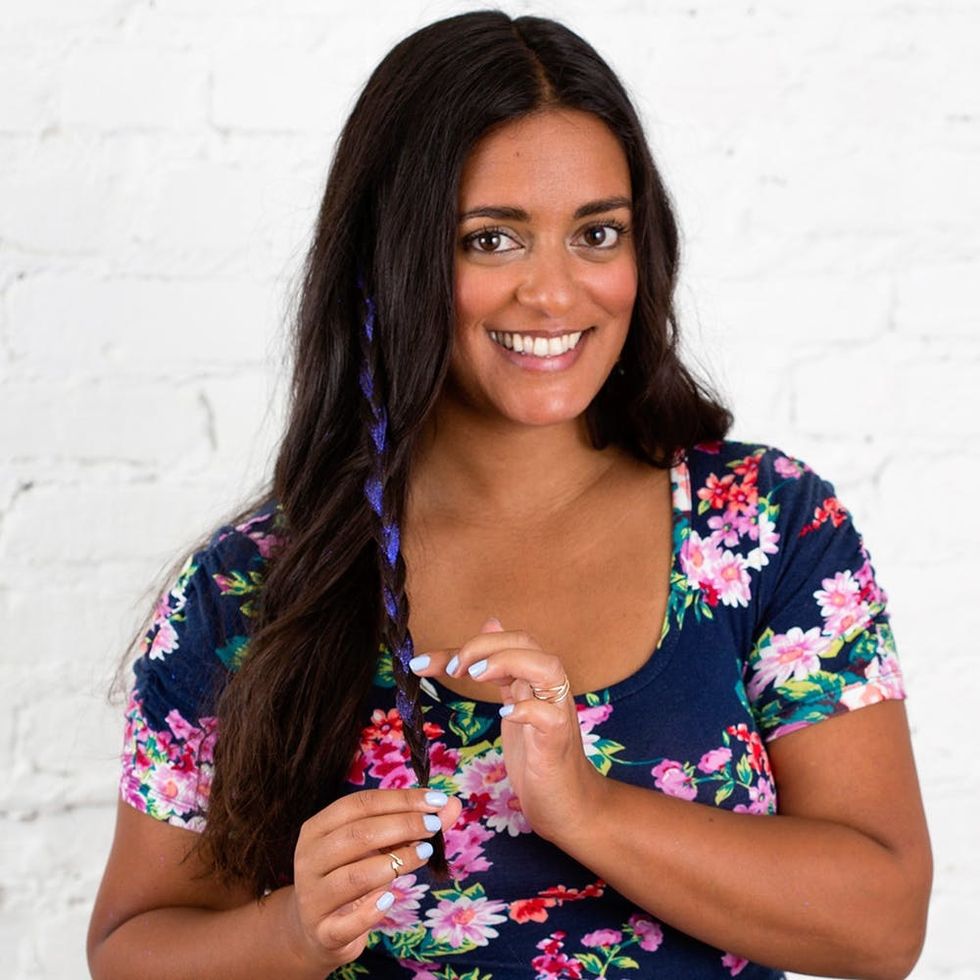 Grab a couple more equal strands of hair and braid together!
Another Style: Mini Braids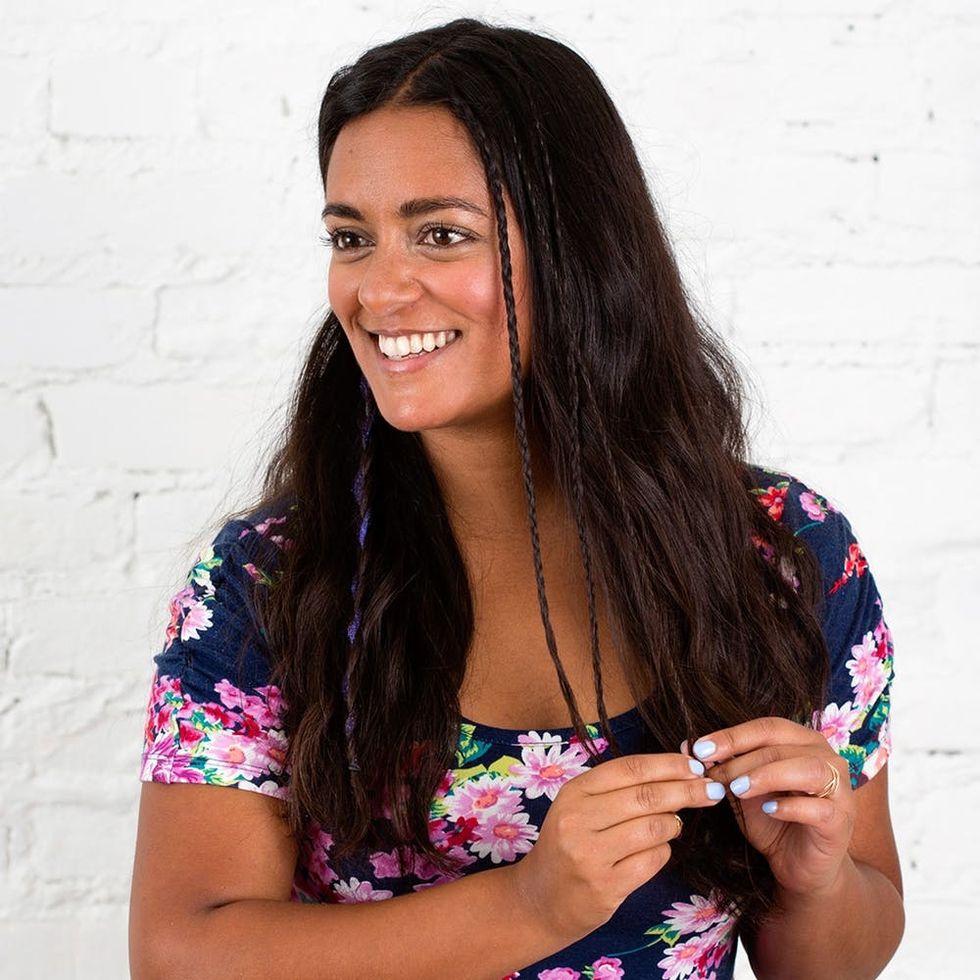 Braid a few mini braids into your hair, securing with small elastics that match your hair.
Apply Glue To Entire Braid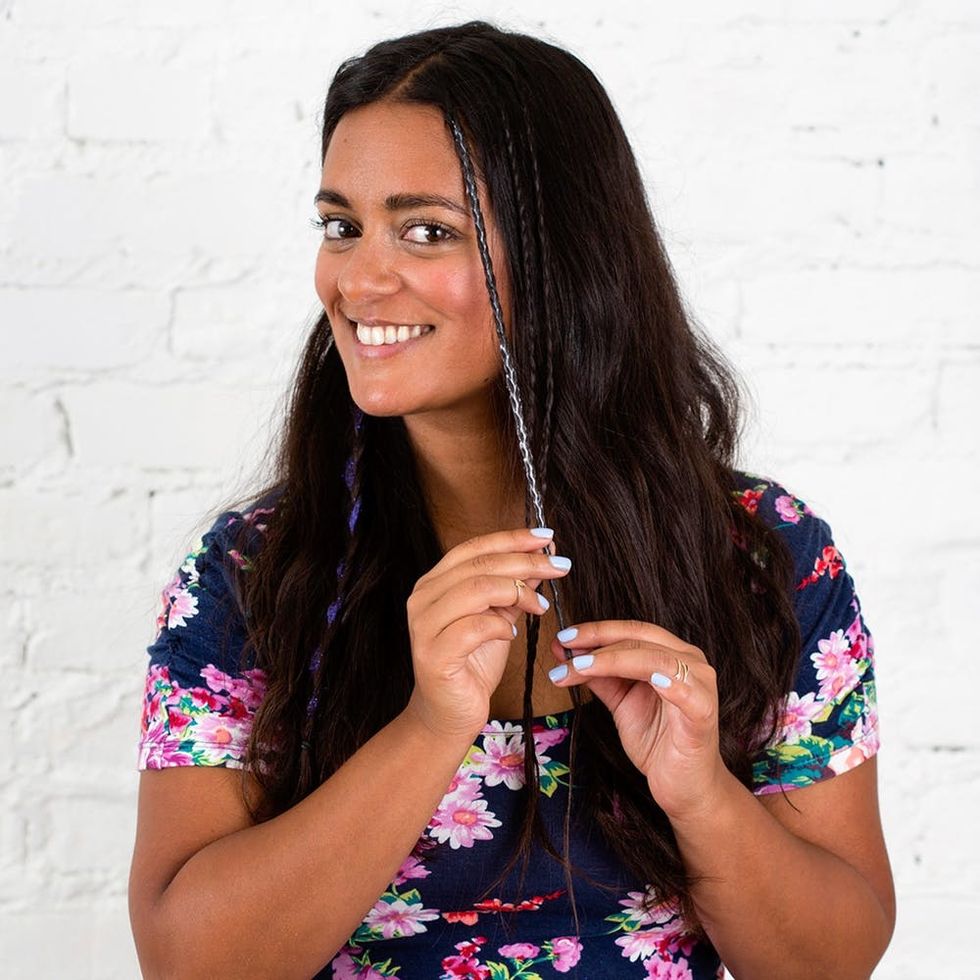 This time, apply the glitter glue to the entire braid. Repeat on all braids.
Add Glitter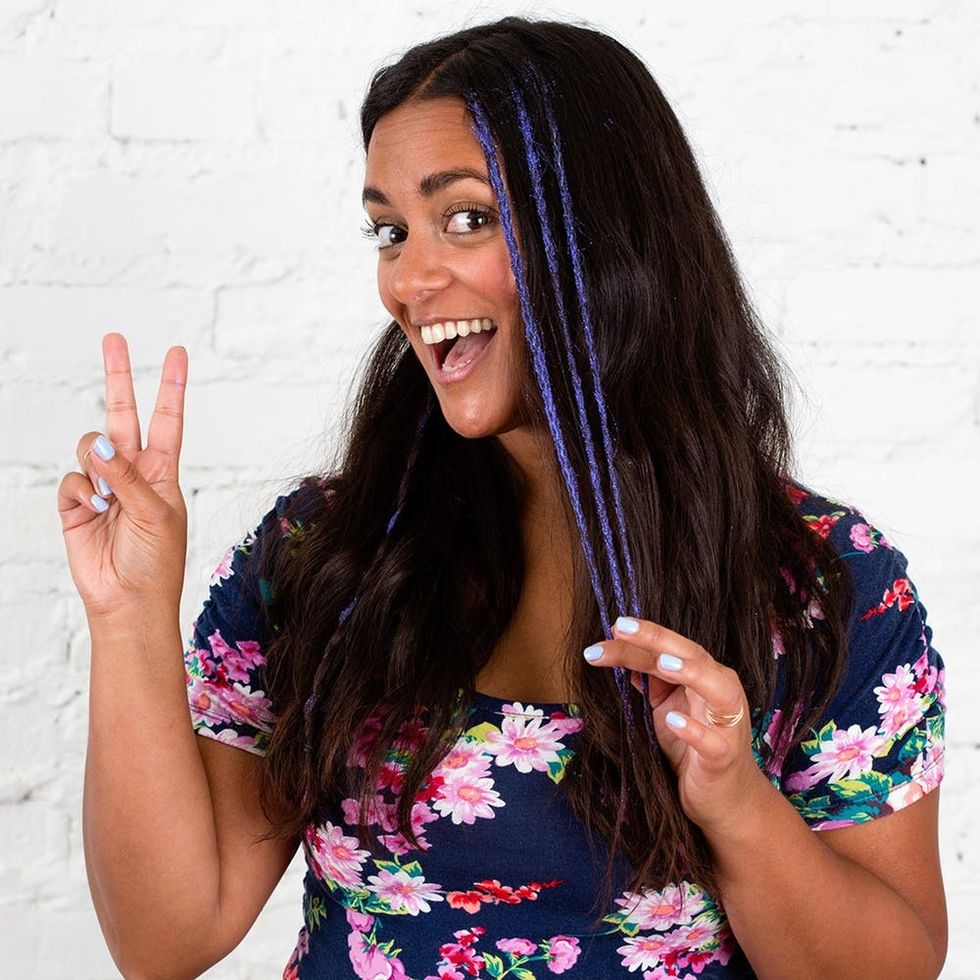 Apply either the same or a contrasting glitter to all the braids.
Pin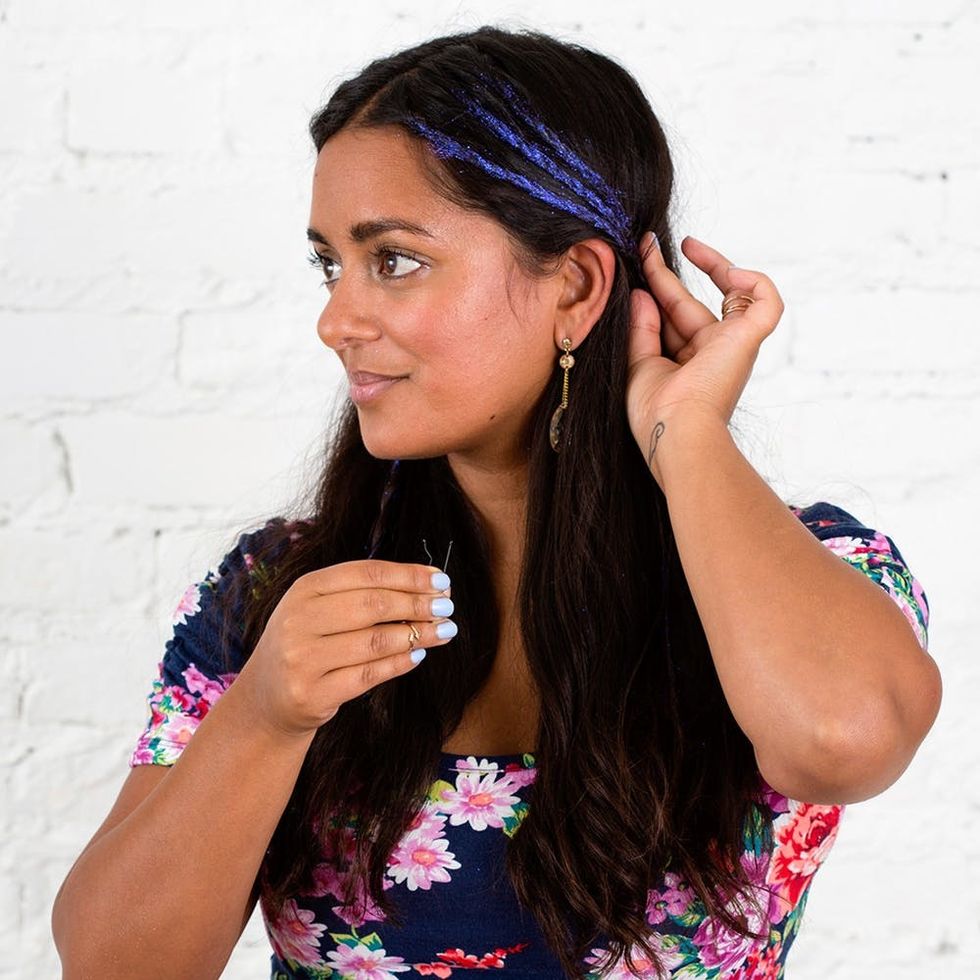 Festival season-ready in the time it took you to listen to one song!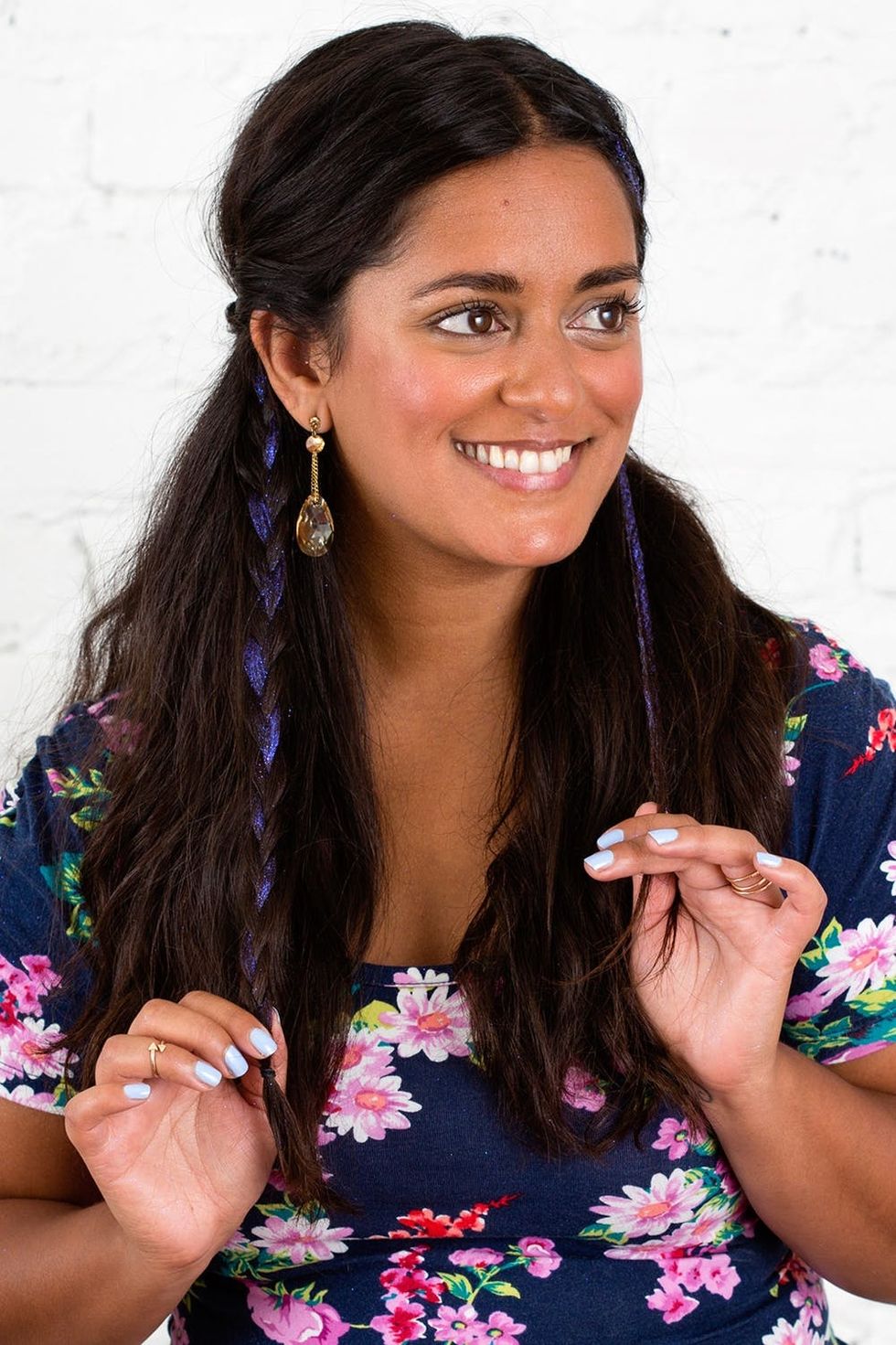 You can rock this glitter braid on a day at the beach or obvs to the dance floor at your next festival. Go nuts or keep it subtle and simple. And don't worry about any glitter that falls off – it will only add to your look!
Tag us on Instagram; we'd love to see your take on this fun and fast hack.