Don't Forget! Share Your Costume With #BritHalloween to Win $250
Oct 30, 2015
Happy Friday, folks! This end of the work week is unlike any other because we're kicking off *major* Halloween celebrations. If you're like us, you've been putting on the final touches to your DIY costume all week. (If not, check out last minute costumes here!) Now it's time to make a full transformation from badass accountant to Cher from Clueless, or from marketing manager to Drake from Hotline Bling (brilliant, I know). Better yet, take that AH-MAZING Halloween costume and make a quick $250 bucks. What?! Here's how…
---
To enter, follow @britandco on Instagram, upload your costume and tag #brithalloween. It's as simple as that! You can enter photos from all of your past Halloweens, and photos of your kids, too!
All of us here at Brit HQ will pick the top three winners. The grand prize winner will receive $250 buckaroos, and our two runners-up will each receive a set of Brit Kits!
Yeah, it's totally witchin'. Check back on Monday to hear all about our fab winners! In the meantime, here's some last-minute costume inspo for you procrasinators out there.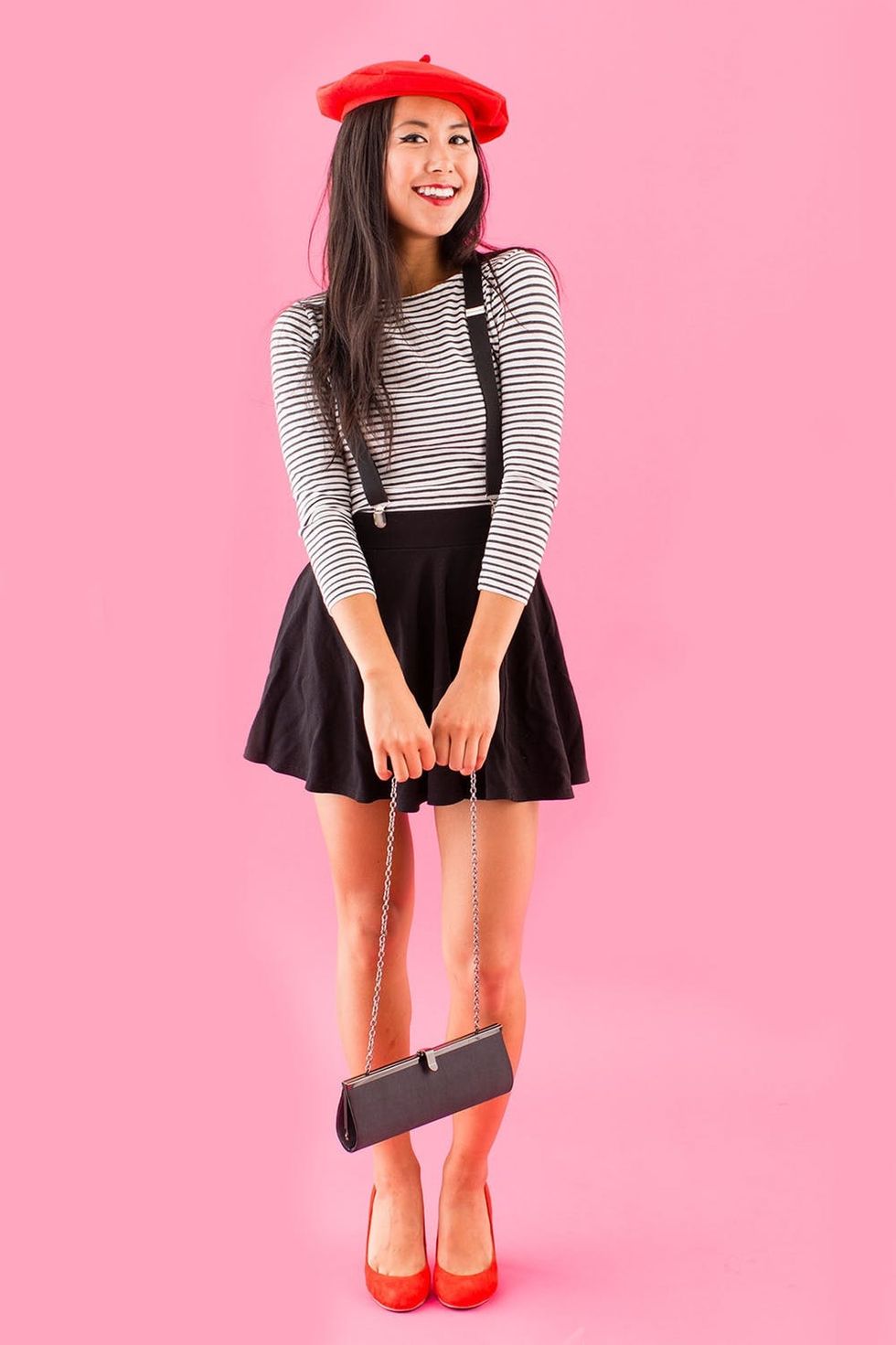 Halloween is the perfect time to dress up as someone or something you've always wanted to be. For example, a French girl! Pair your striped top with a black skater skirt, suspenders, red heels and a red beret.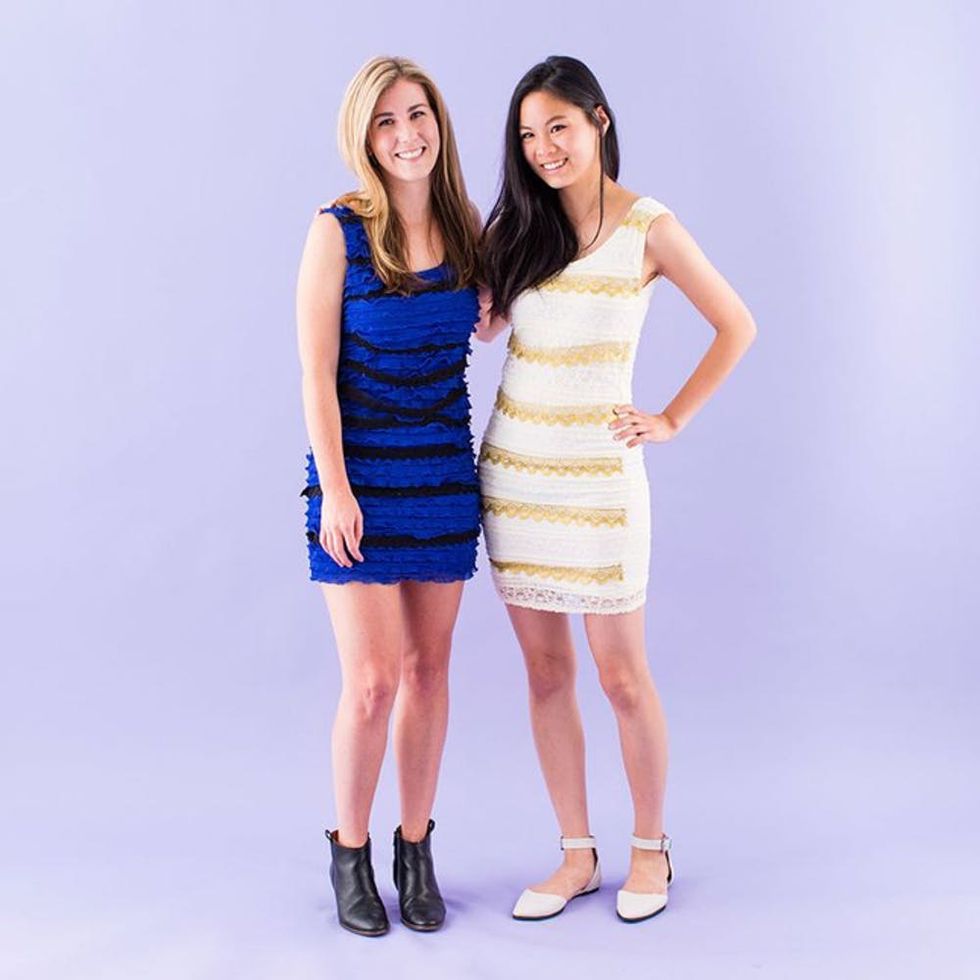 2. The Mystery Dress: The dress debate definitely caused a stir. Grab your bestie and keep the confusion alive all night long.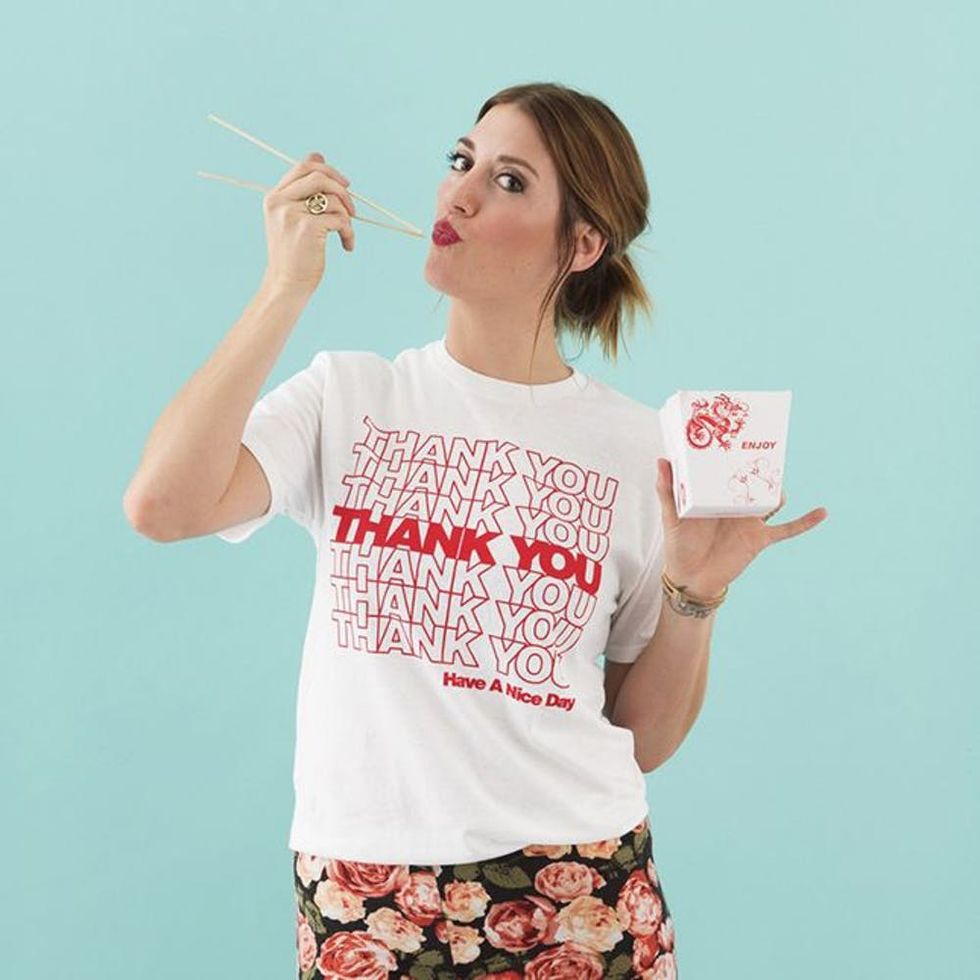 3. Takeout Night: A t-shirt that doubles as a costume? This is every procrastinator's dream!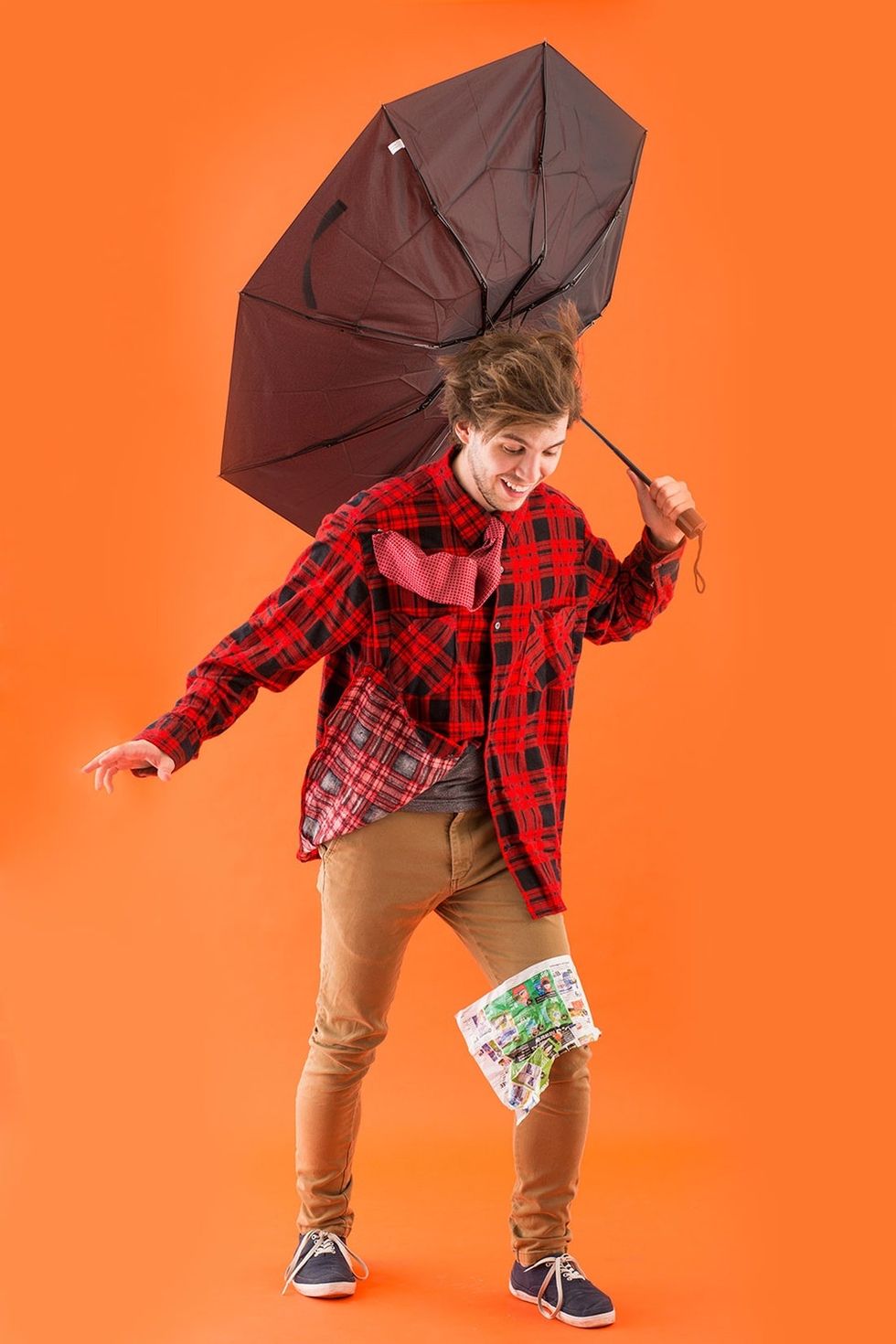 4. Windblown Look: Don't fly away, this Halloween! Stick wire down the inside of your tie to give it a rippled shape, pin up the bottom corner of the shirt and add on some wind-blown newspaper ads. Most importantly, you'll want a broken, inside-out umbrella to complete this costume.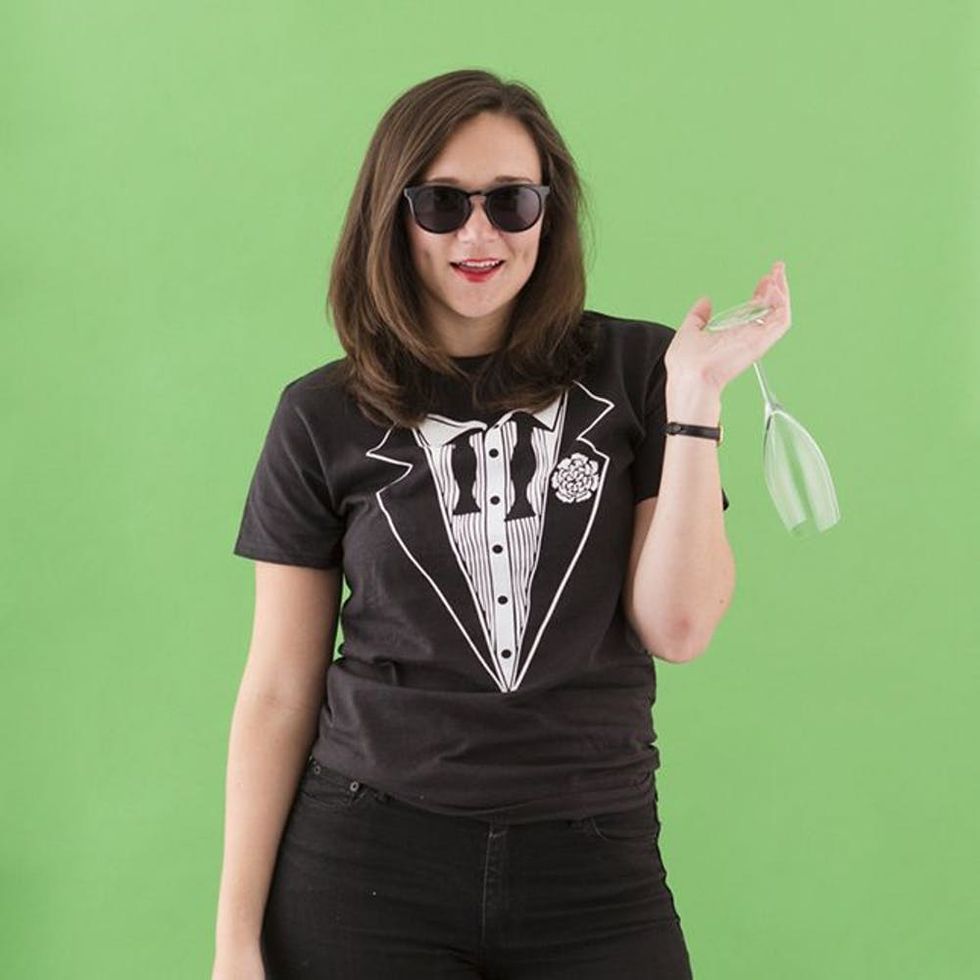 5. A Halloween Hangover: Beat your actual hangover with this t-shirt/costume. Sunglasses and a large bottle of Gatorade are also musts.
: Pirates come in all shapes and forms — check out how to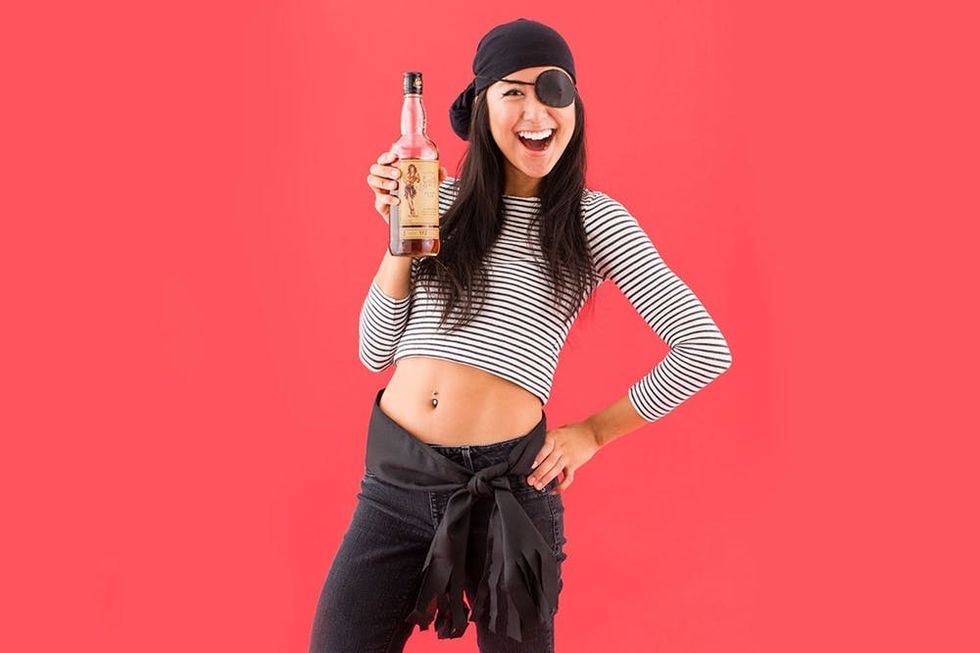 or create your pirate costume using only black leggings and a white top.
Victoria Haas
Victoria Haas is a photographer, native Texan, and one half of the food blog,
Being Fed
. She enjoys telling stories, celebrating Shark Week, and searching for the the perfect breakfast tacos.