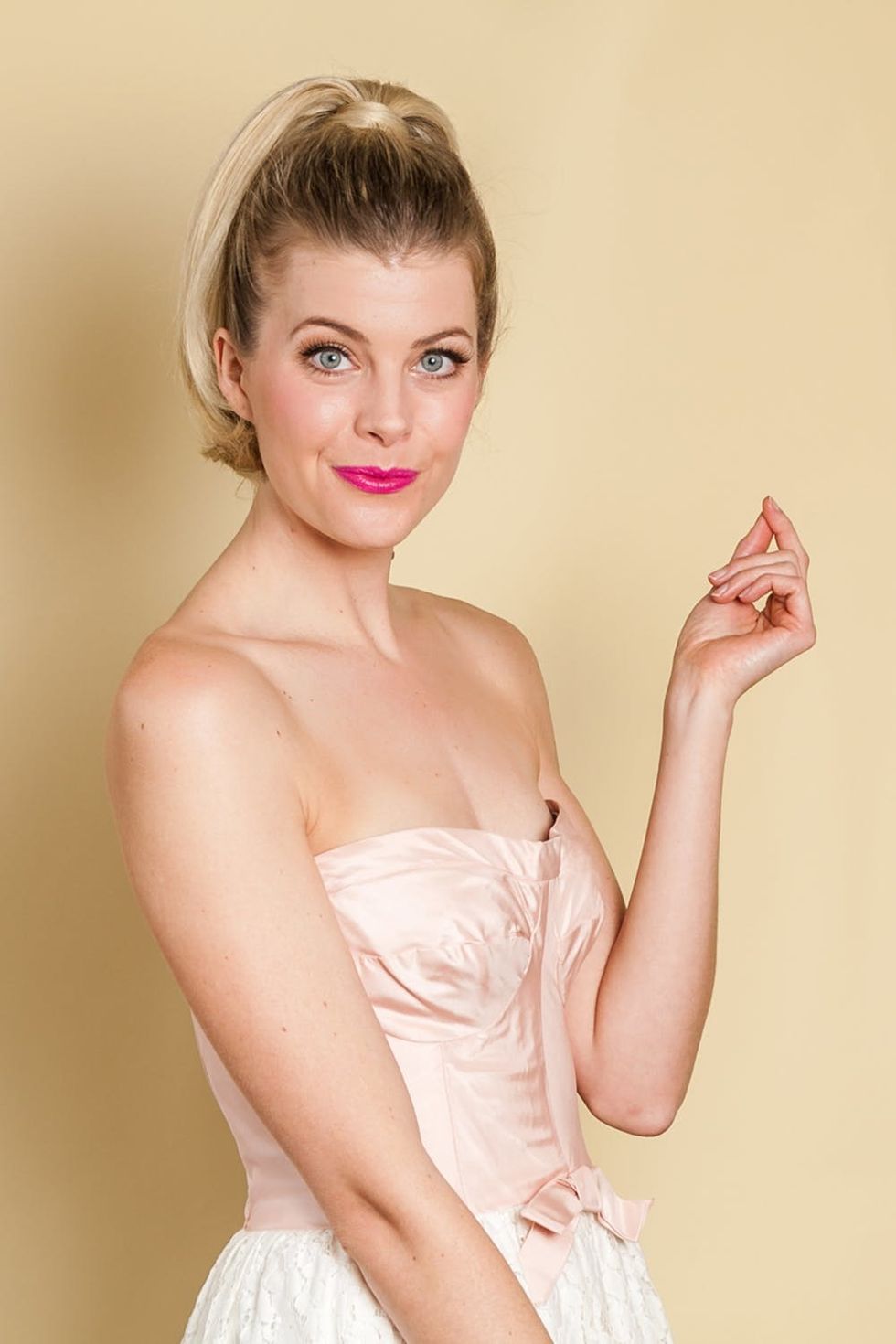 You know those sky-high ponytails that defy gravity while still managing to look extra chic and polished? Ponies like these are super versatile — the perfect fresh, fun and flirty 'do to rock as the weather warms up. Even better, they're basically designed to dance the night away — we can so clap to that! These picture-perfect ponies are made possible by a couple easy hair hacks that give your locks a boost of height and volume. We definitely think Beyoncé would approve of this slay-worthy 'do (which reminds us of her epic Met Gala ponytail last year!). So let's get your hair in formation ;)
---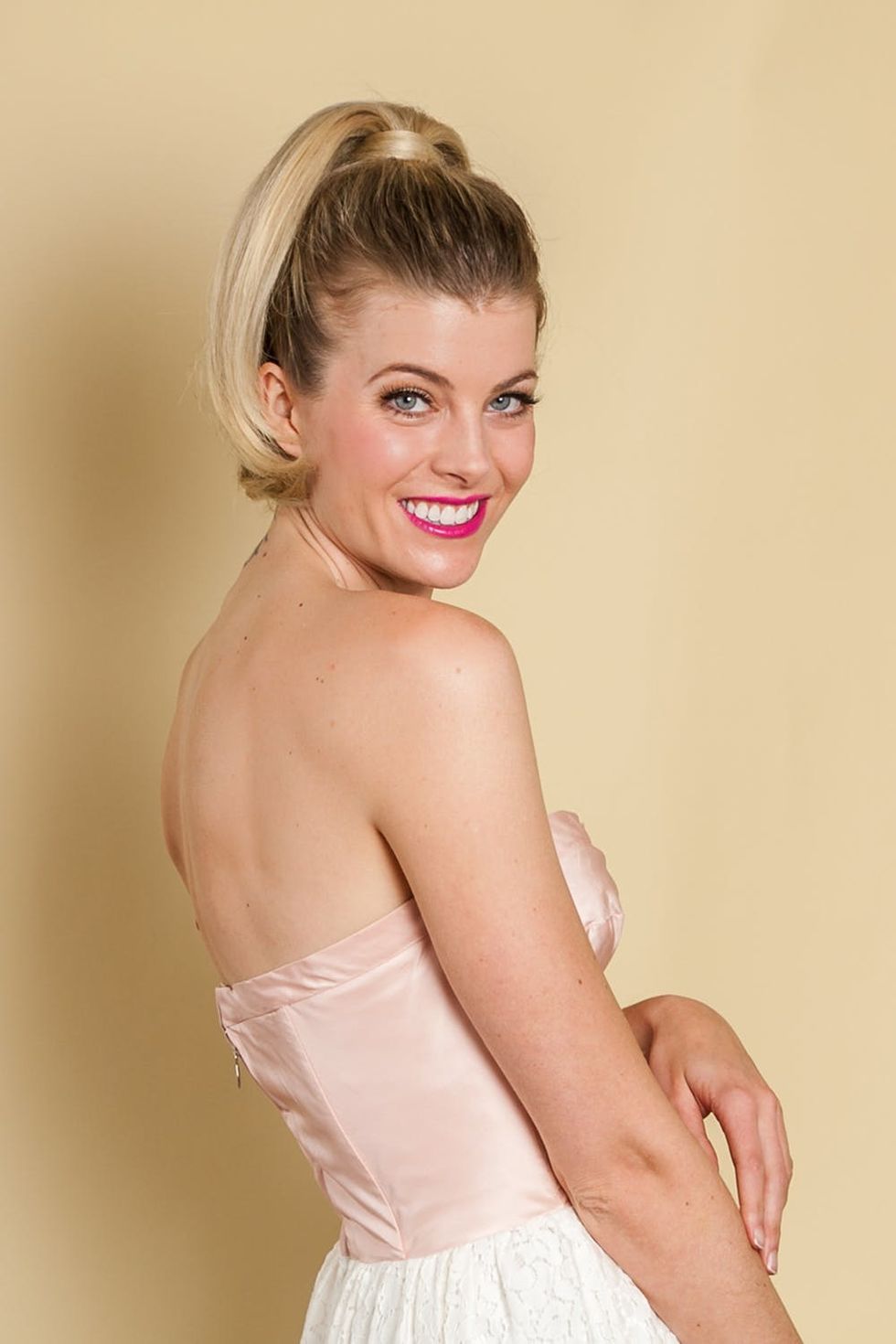 STEP 1: PUT YOUR HAIR UP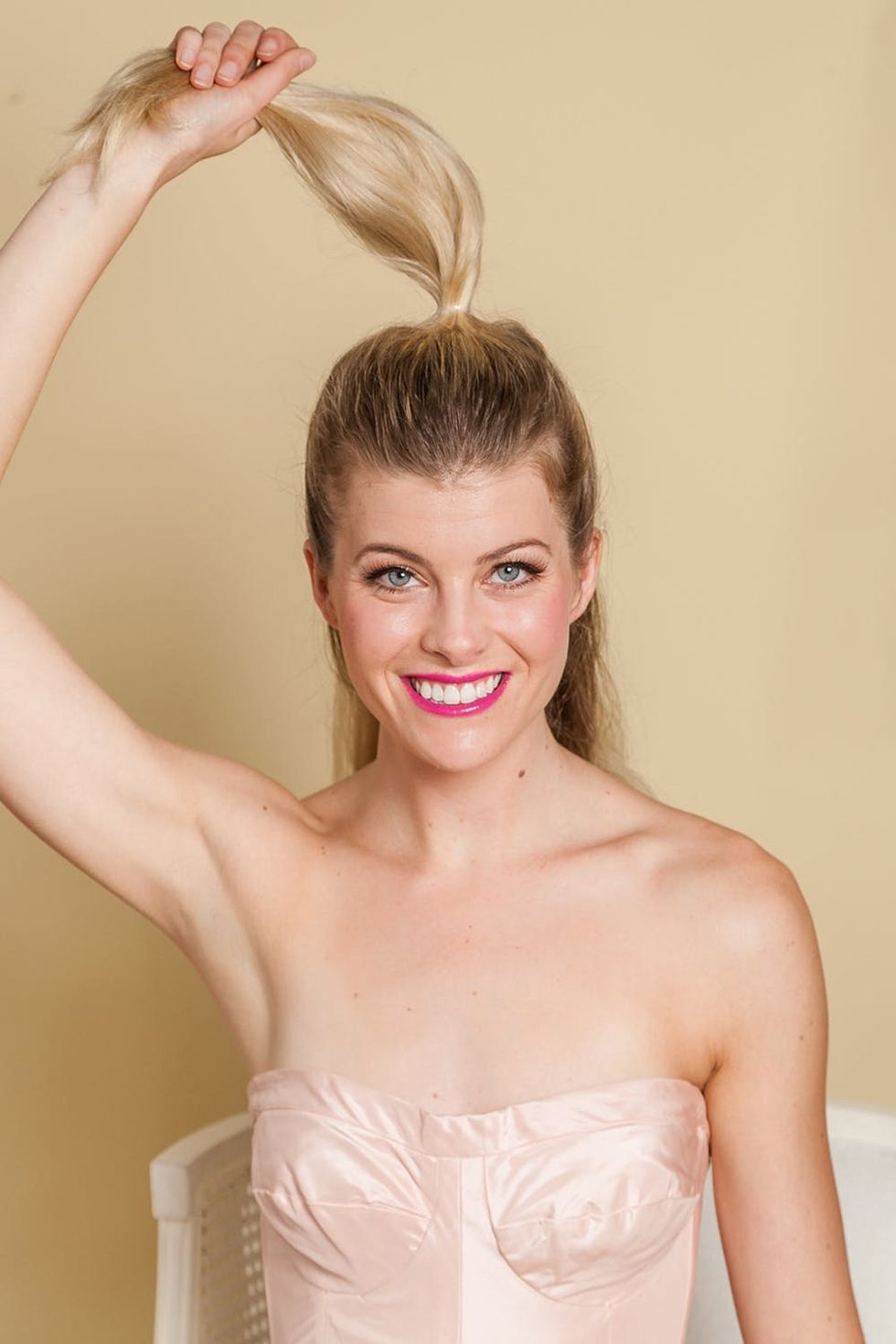 The first hair hack for this look is a totally pro way to create the perfect fuss-free, high-rise ponytail. Start by putting your hair up into a half ponytail. This technique helps the style keep its height with minimal slippage. It'll even work for girls with heavier hair types!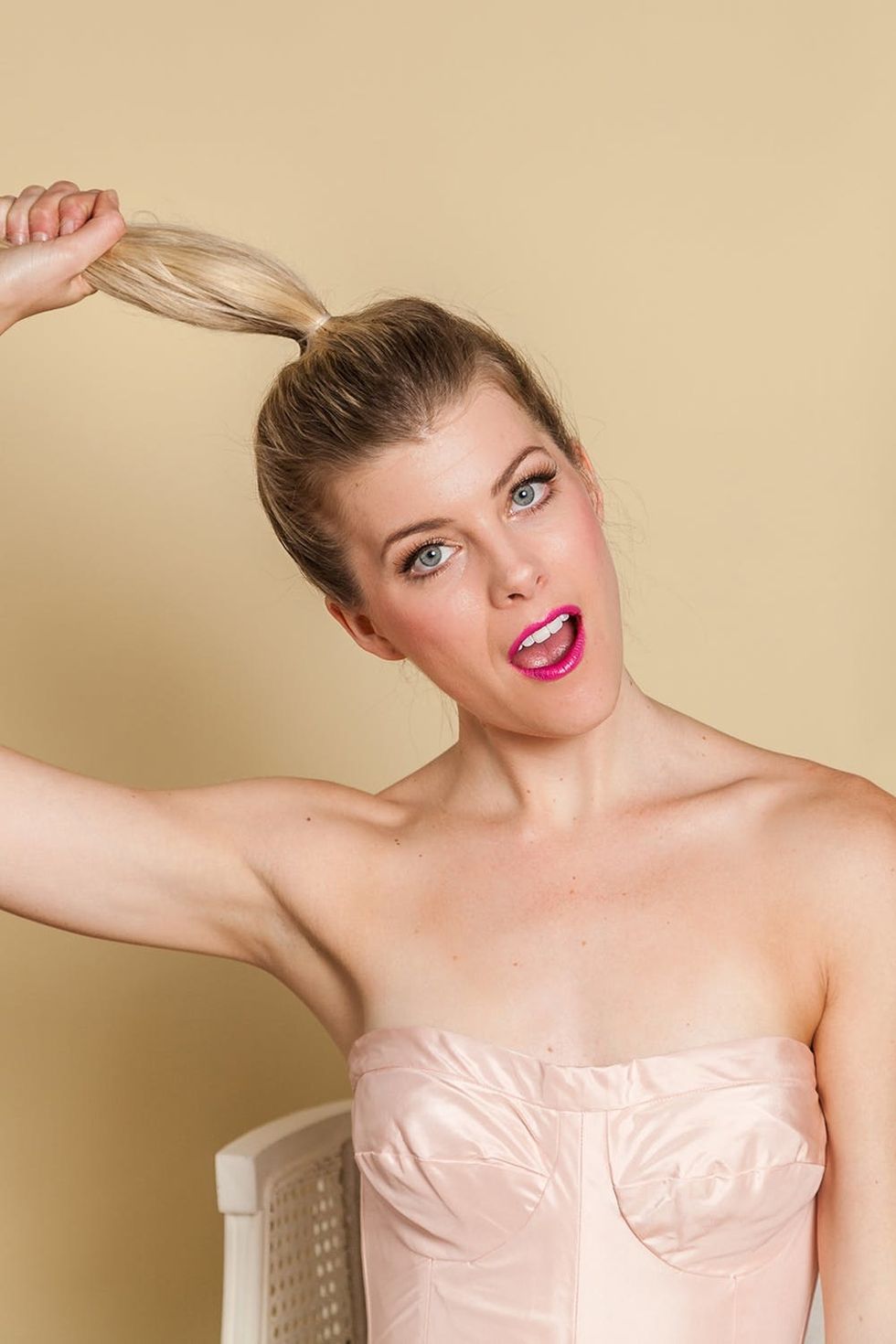 Now, merge the back of your hair with the front to form one super-high ponytail. We love the timeless appeal of a bouncy high pony. It's reminiscent of Grace Kelly, Sandy from Grease and, of course, Beyoncé.
STEP 2: TEASE IT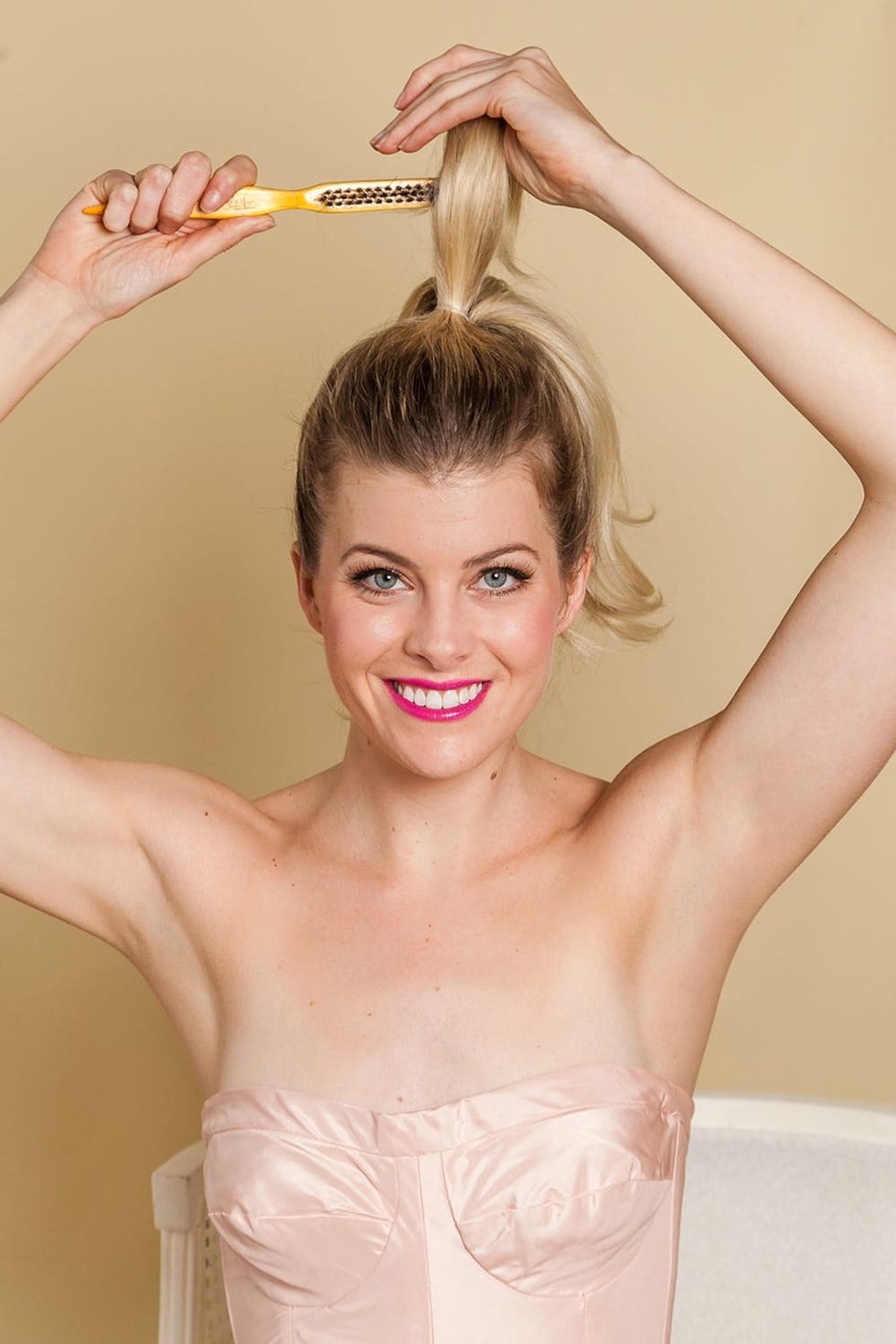 To maximize fullness and bounce, tease your ponytail in three sections: the lower, middle and top portions of your style.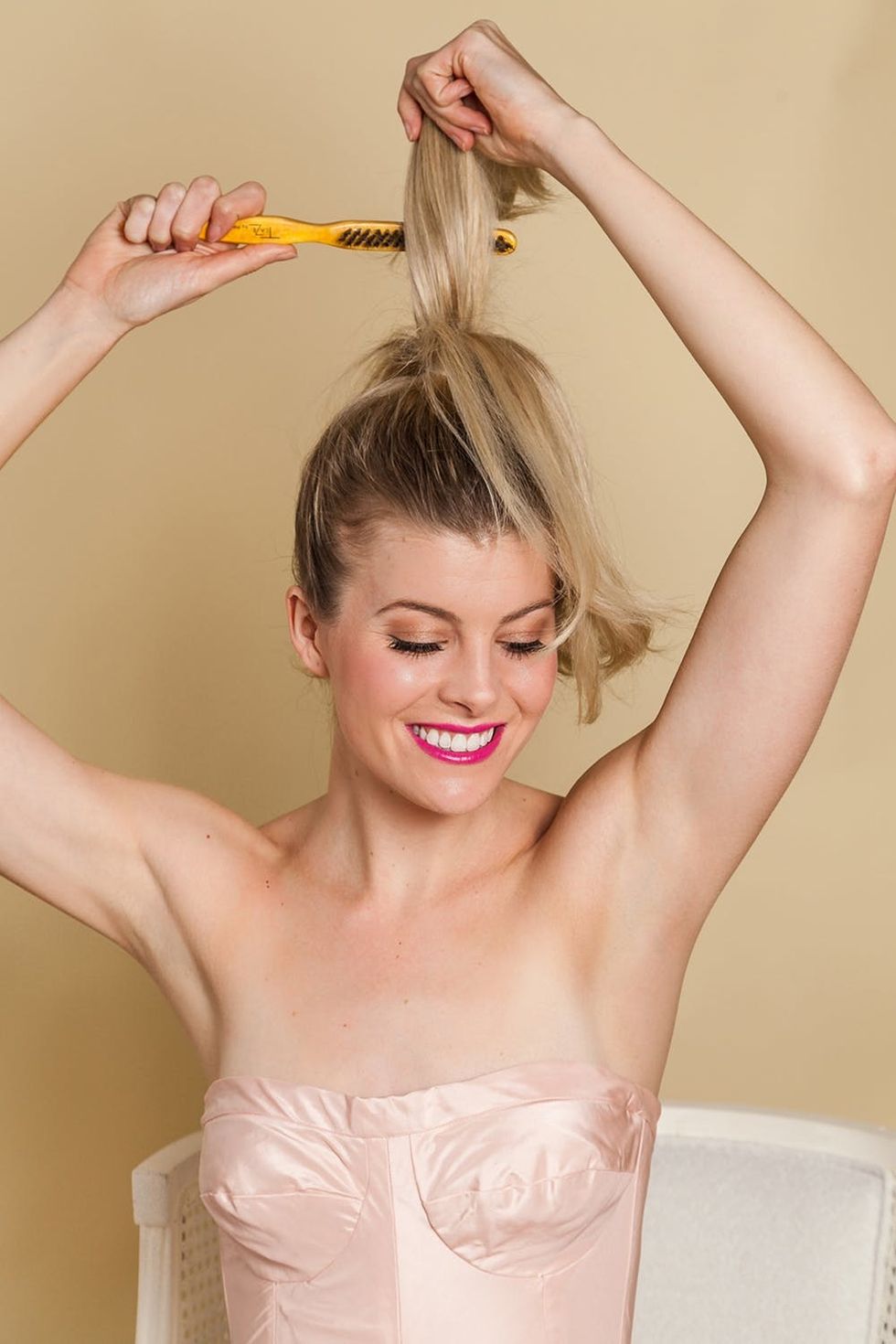 STEP 3: WRAP IT + SMOOTH IT DOWN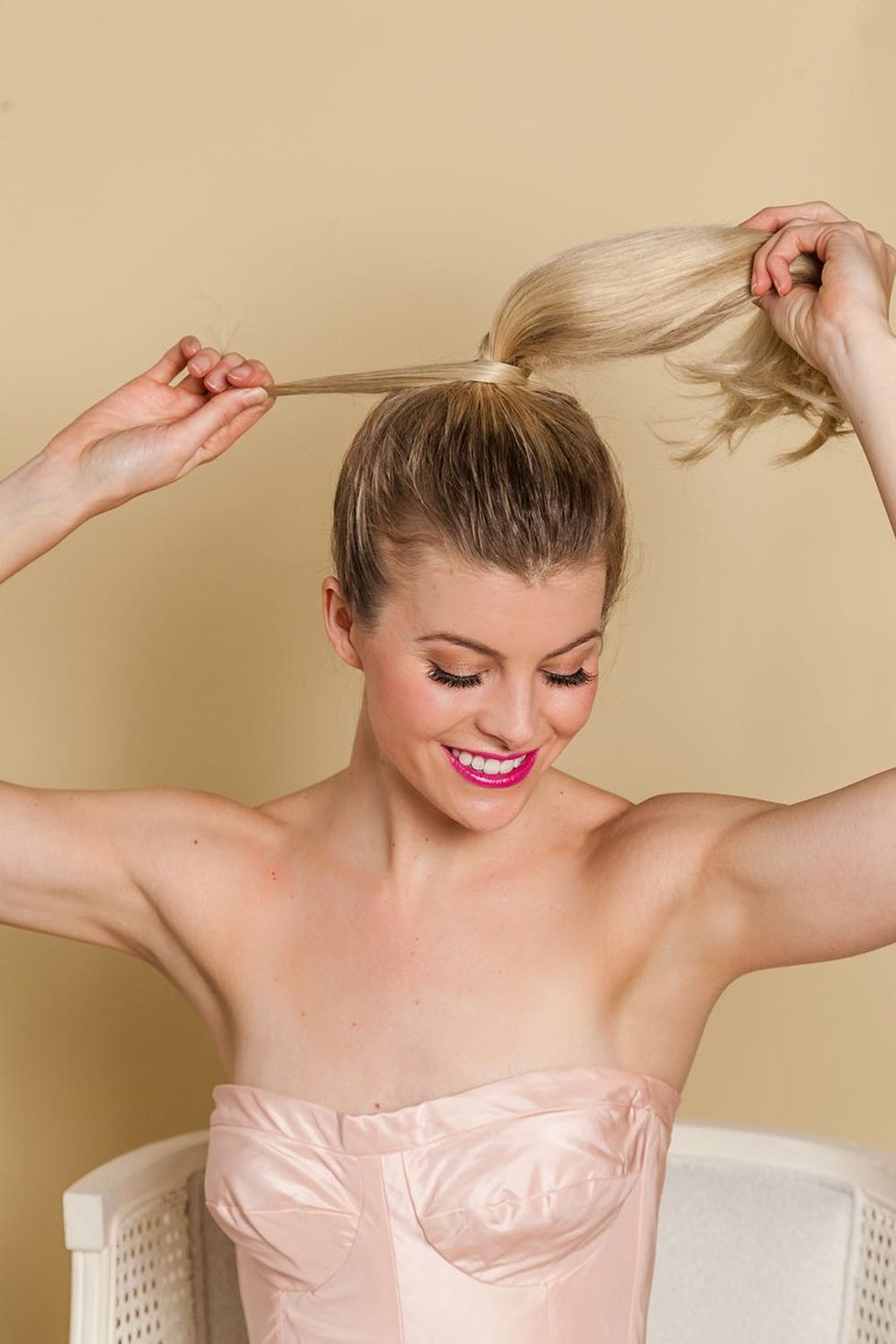 Let's conceal that unsightly hair tie. Take a one-inch section of hair and wrap it around your hair elastic, give your hair a mega-polished look.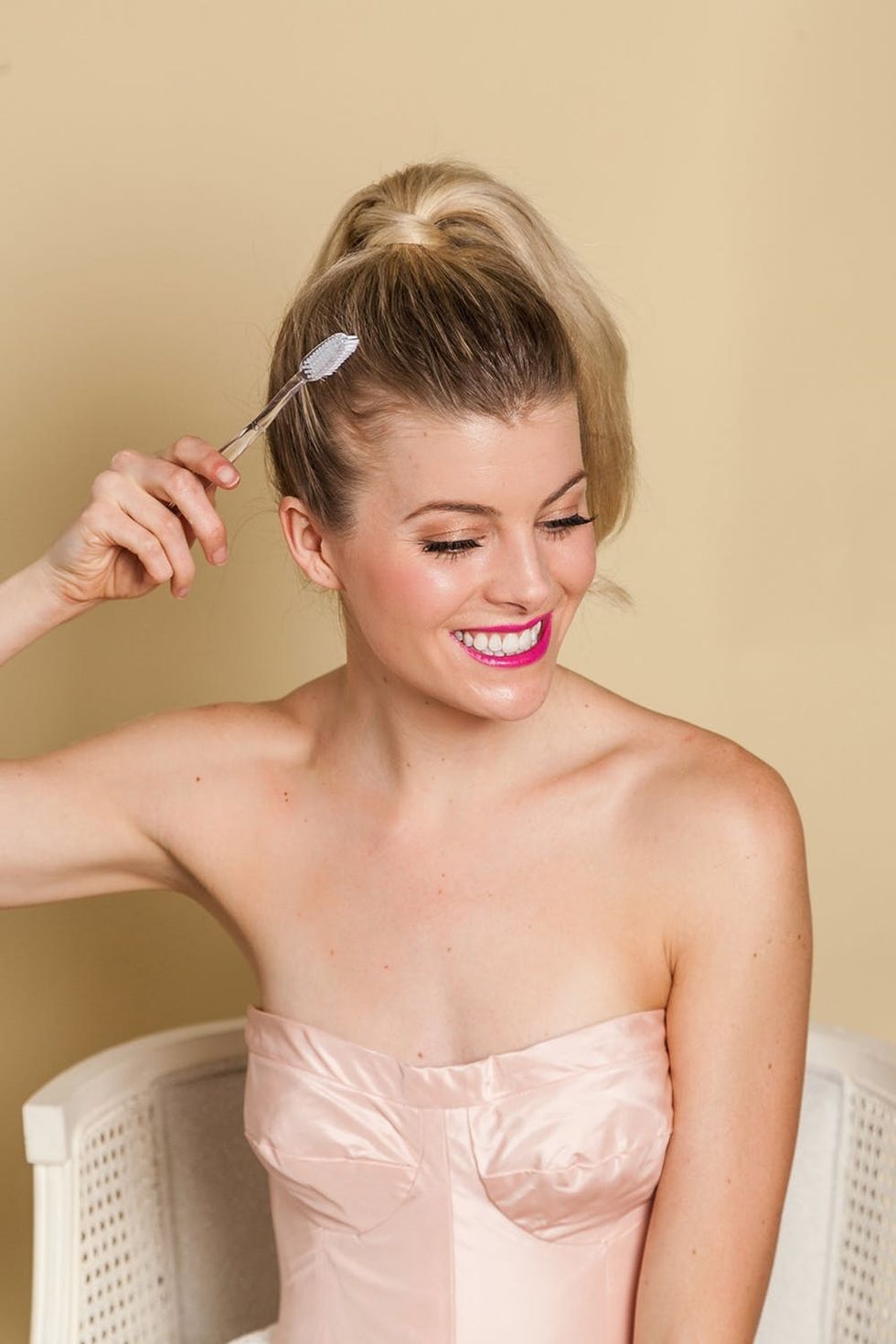 Then, using a clean toothbrush, comb down your baby hairs and flyaways for a look that's so fresh and so clean, clean.
STEP 4: FINISH IT WITH EXTRA HEIGHT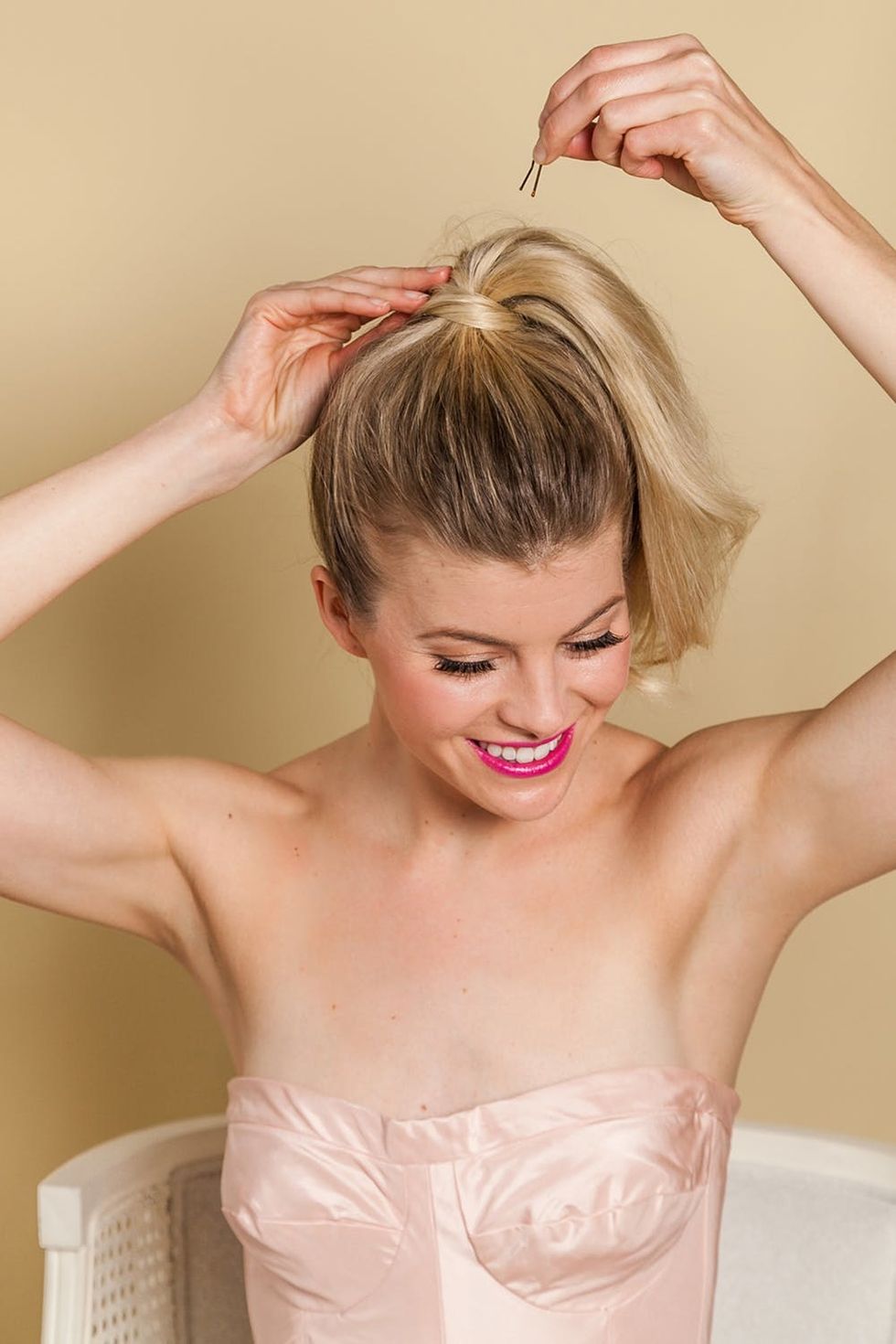 The final step to completing this look is adding even more height to your ponytail. A pro tip I often turn to is placing a hairpin vertically at the base of your pony to add height at the crown. This hack will give your hair serious lasting volume as you dance the night away!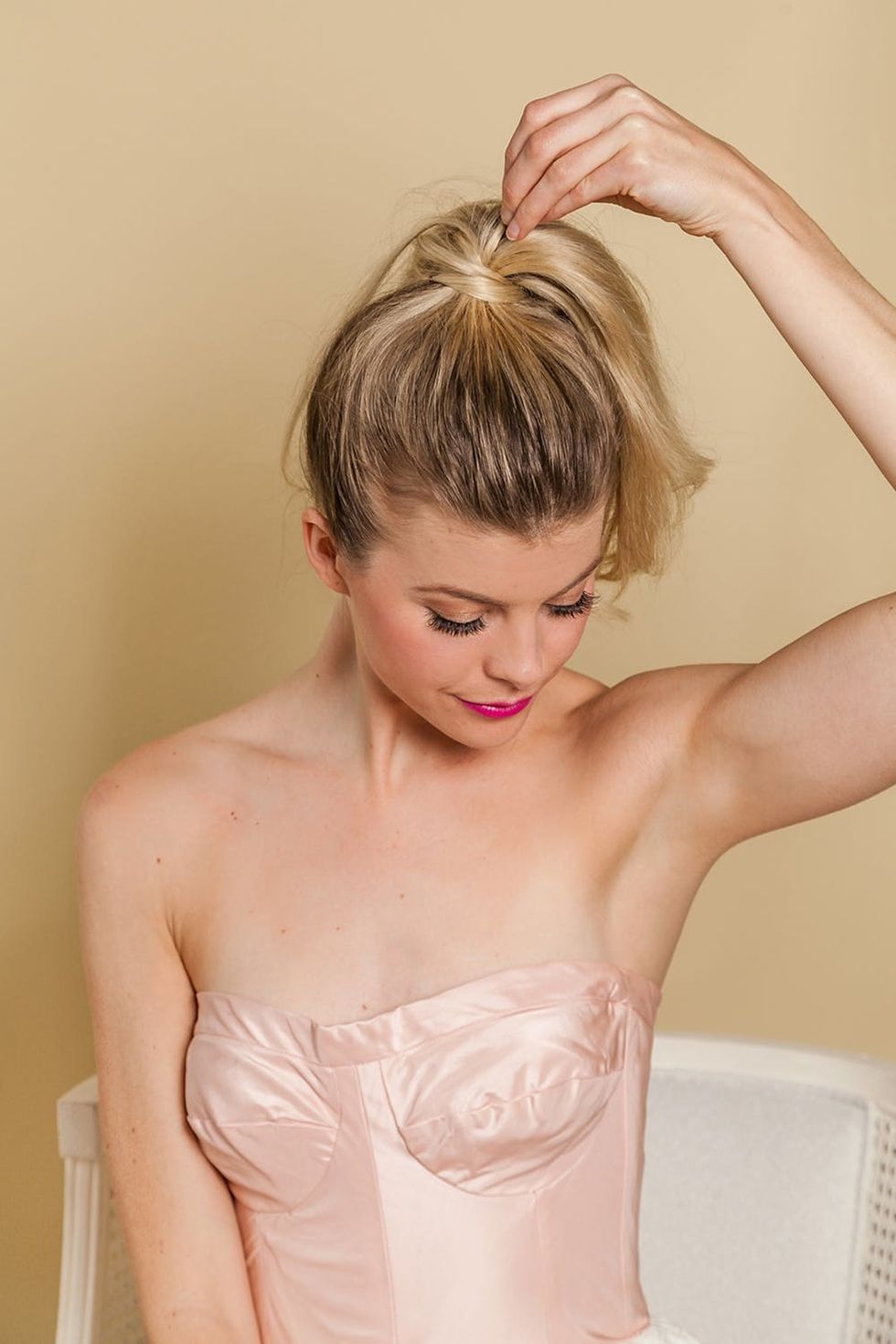 Slay girl, slay! This pony is the freshest around.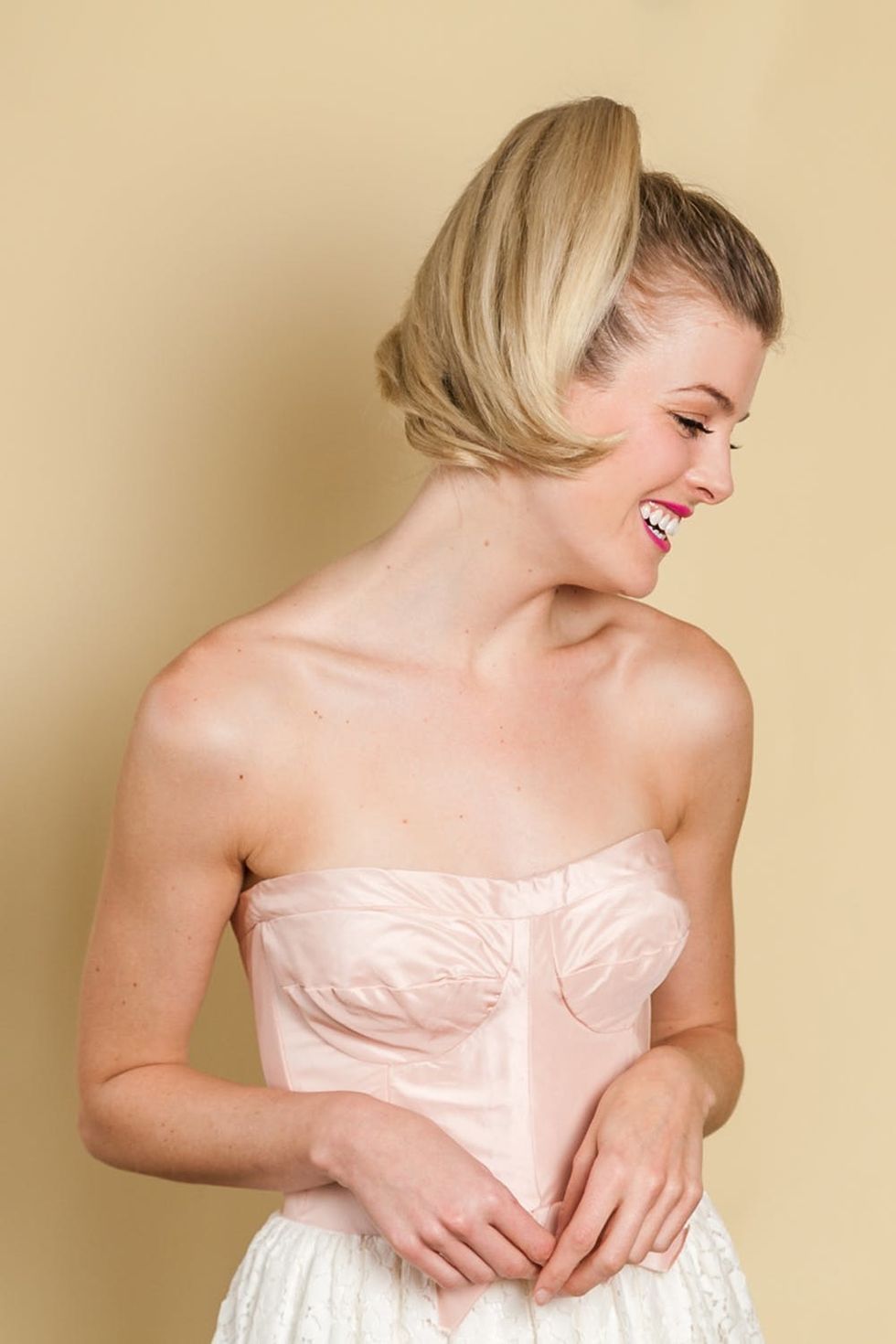 Follow us on Pinterest for more hairstyle inspo.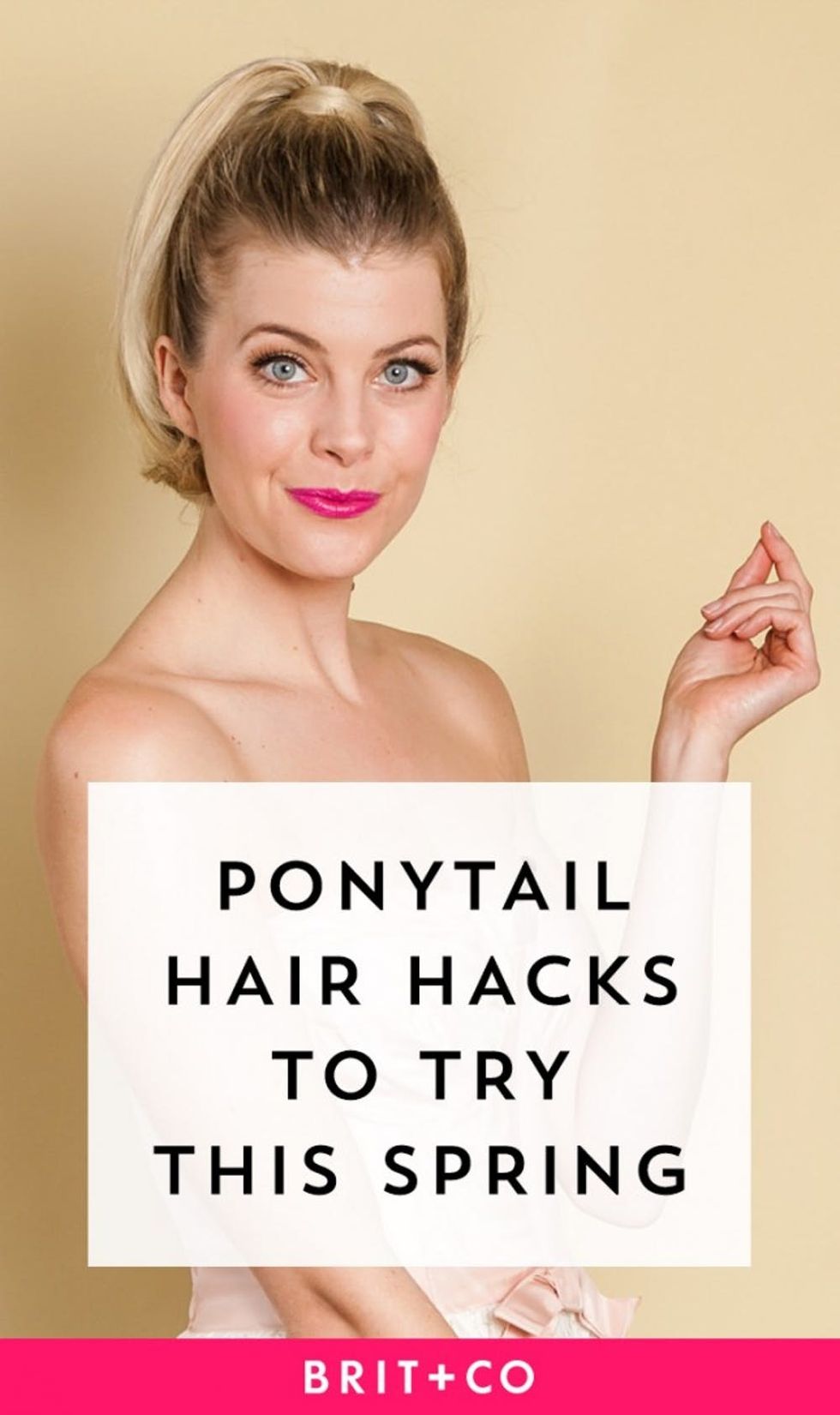 Hair by Maritza Buelvas
Photography by Jennifer Coffey
Modeling by Danielle Maddox
Makeup by Shannon Rodriguez
Wardrobe by Veronica Sheaffer
Location Veronica Sheaffer Studio