Keep Your Books Organized With DIY Color Block Bookends
Jun 24, 2015
One of our favorite pieces of equipment here at Brit HQ is our laser cutter. This machine can seriously do it all! It can cut and etch almost any surface and helps us create beautiful projects. We recommend doing a Google search for facilities that offer access to their laser cutter. You can check out TechShop, which is in San Francisco, Austin and many other cities, as well as more local places like DangerAwesome! in Cambridge, Massachusetts. Check out our shop to see what other makers are creating with laser cutters.
---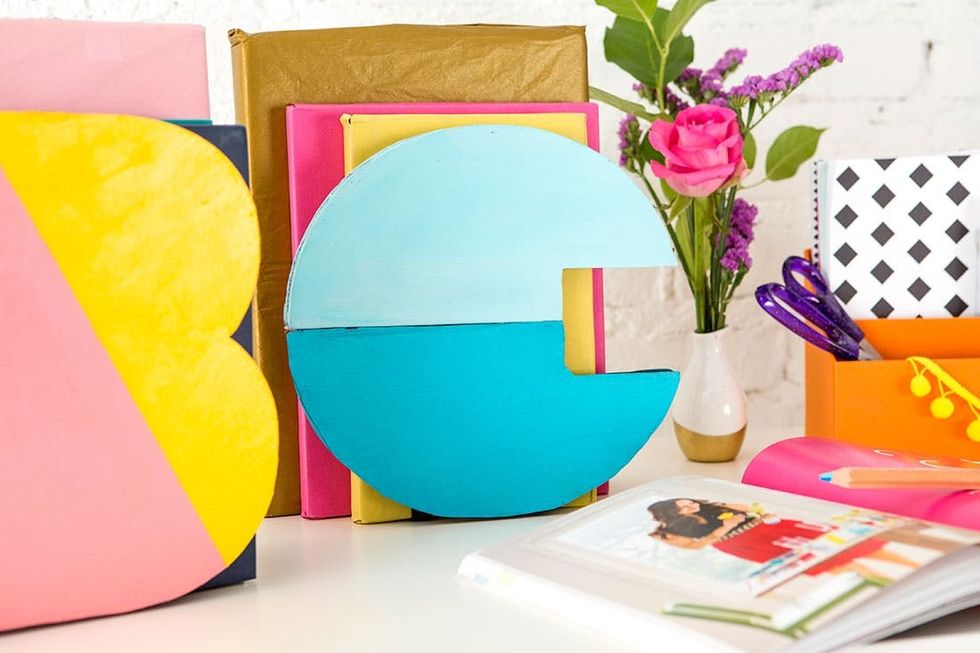 Materials:
– wood
– bookends
– paint
– painters' tape
Tools:
– glue gun
– paint brush
Instructions: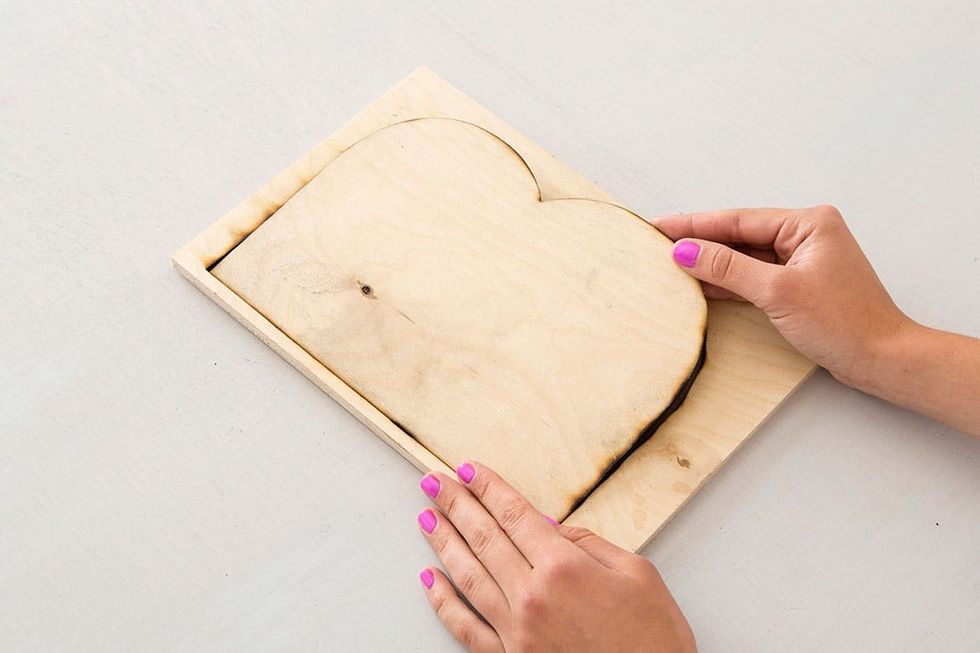 1. Open up the bookend stencil file in Illustrator and scale to the size you want.
2. Cut your desired letters out of wood using the laser cutter.
3. Grab your paint and tape to create a fun colorful design on the wood.
4. Attach to the bookends using hot glue.
Laser cutters are amazing. They provide incredibly detailed cutouts of so many materials. To start your project, open up the .PDF file in Illustrator and adjust the size of the lettered shape to fit your bookend. Send it over to the laser cutter and then print.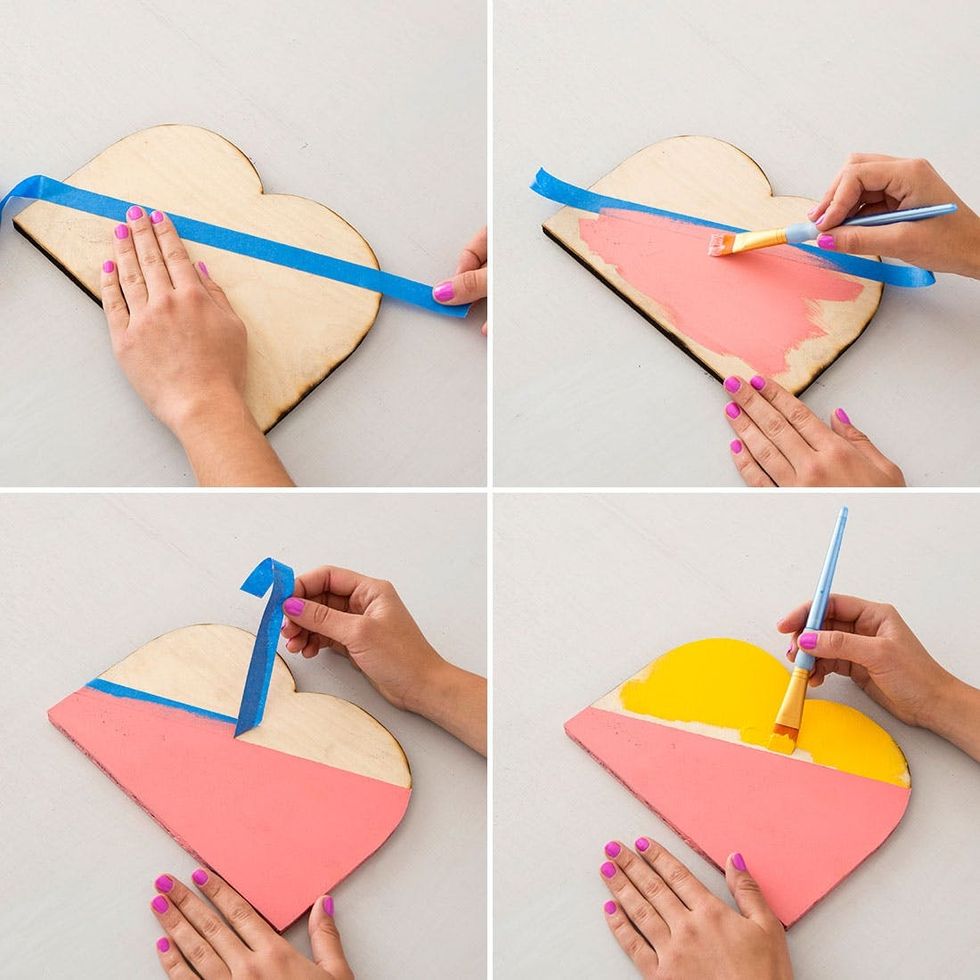 Grab your painter's tape and lay down a dramatic diagonal line. Paint each side with your favorite palette of bright colors.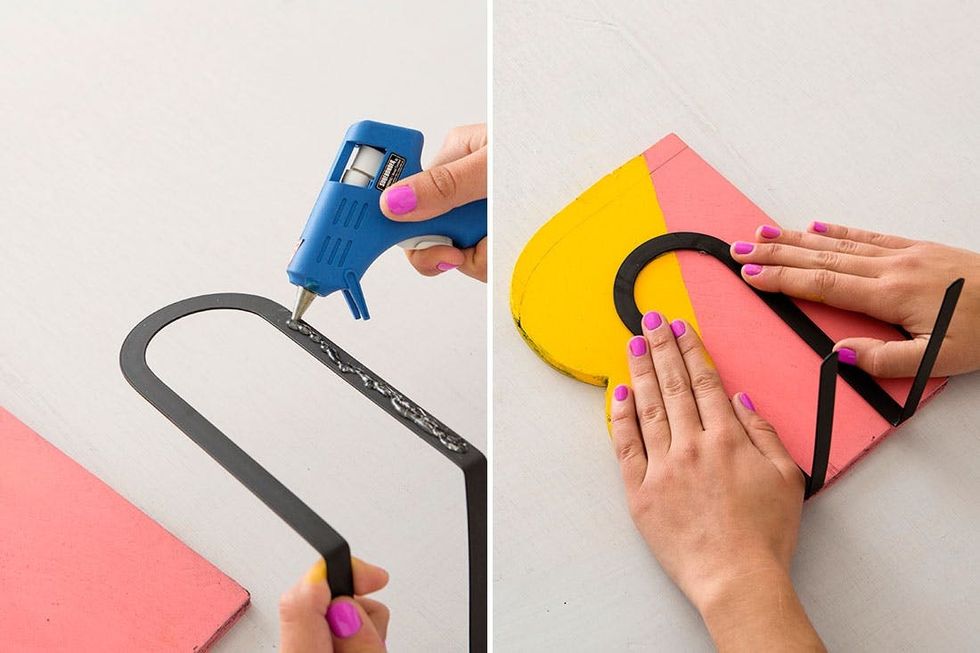 Use hot glue to attach basic bookends to the back of the wooden letter.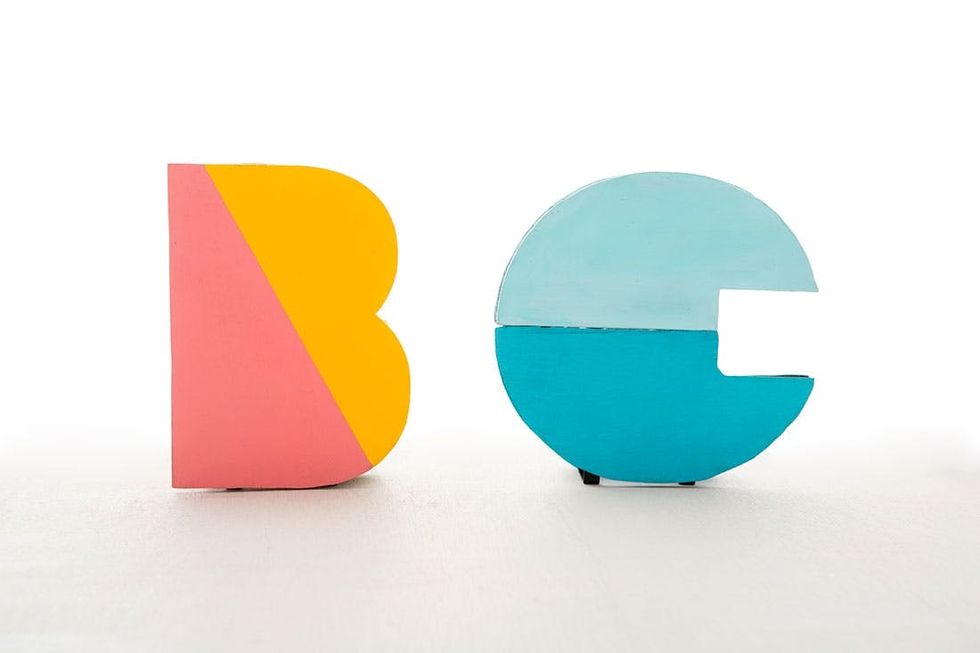 Custom bookends for Brit HQ!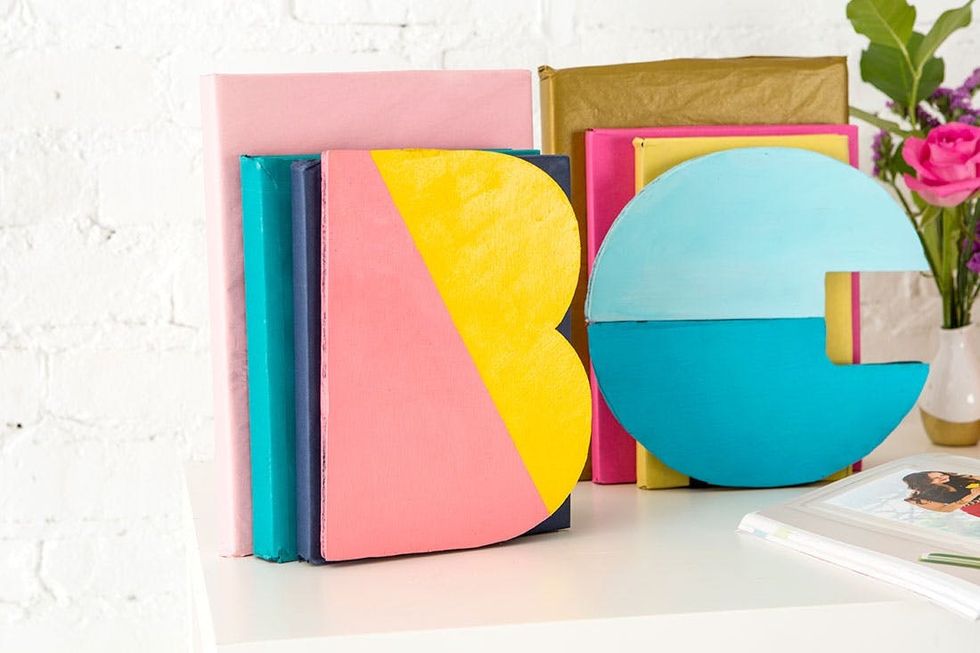 Our bookends were inspired by the lovely minds at Present & Correct. Check out their collection to get you inspired to create your own design or alphabet.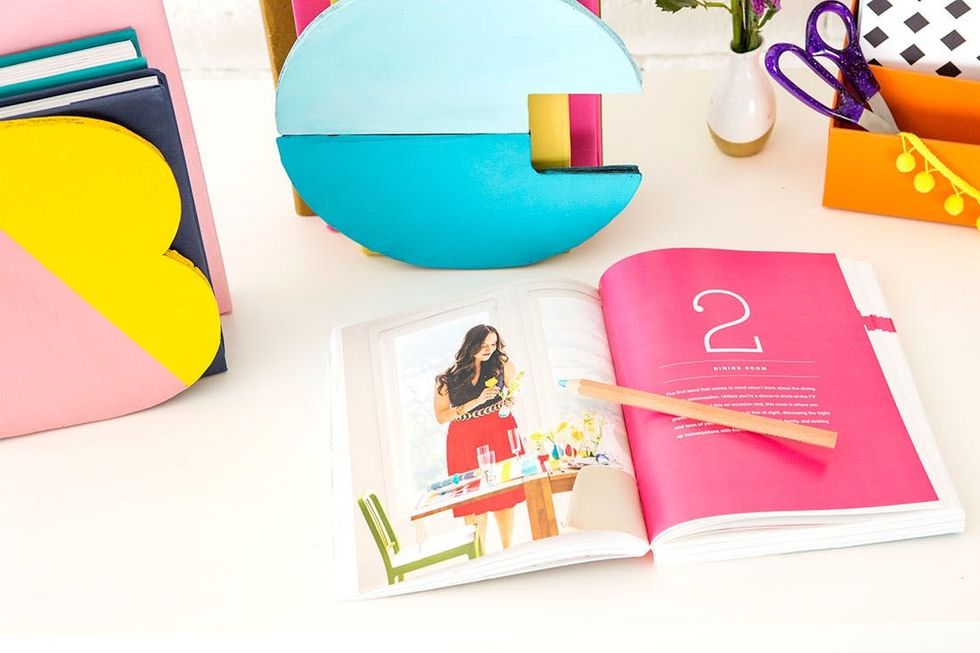 Whatever you do, just keep making!
Kelly Bryden
Kelly Bryden, an east coast native, is stoked to be a part of the Brit + Co team. Design, DIY, and fashion are her passions. If she isn't crafting you can catch her on the dance floor or wrapped up in aerial silks.
Home DIY
If you lack a certain way with words, then perhaps you can rely on showing how you feel this holiday season with an artful greeting card you can make at home! Brit dropped by our crafting studio where we teamed with Camp by Walmart to create a choose-your-own-adventure holiday card tutorial. In the interactive video, it's up to you to decide what type of card you want to make — sentimental, or stylish? Three-dimensional, or keep it simple? After you've selected your design vibe, Brit helps you assemble it all together so your last-min card is ready to send. Get ready to pick up a few new DIY tricks when you watch the video now!
Holidays