16 Ice Cream Cone Recipes
Jul 29, 2014
We love all things ice cold and creamy — tasty new flavors, pretty popsicles and fantastic ice cream sandwiches. But now we're taking ice cream back to its classic form with the ice cream cone! Reminisce about childhood fun with these 16 recipes. We're talking cupcake cones, s'mores in an ice cream cone and giant waffle bowls.
---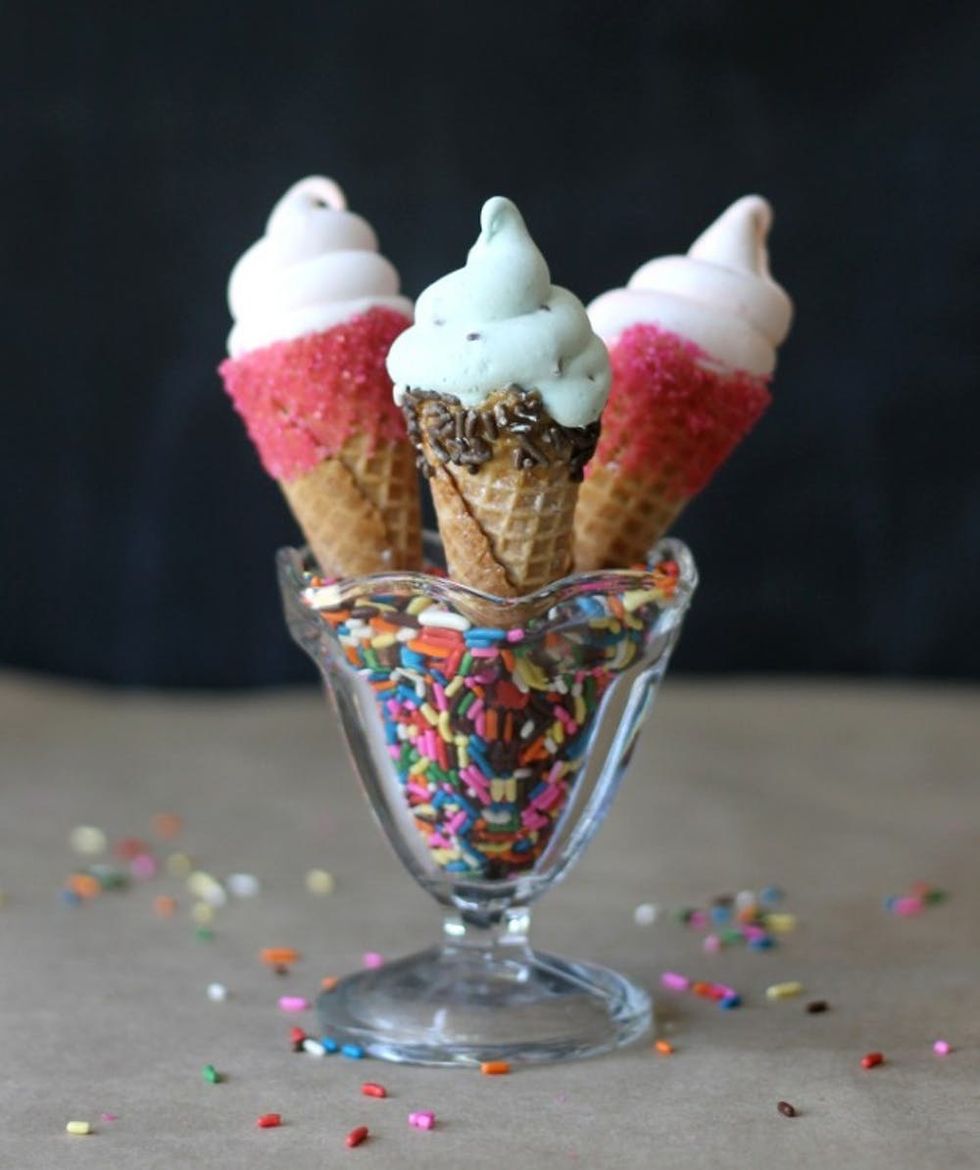 1. Marshmallow Ice Cream Cones: These sprinkle coated cones are filled with homemade marshmallows in orange creamsicle and mint flavors. (via Persia Lou)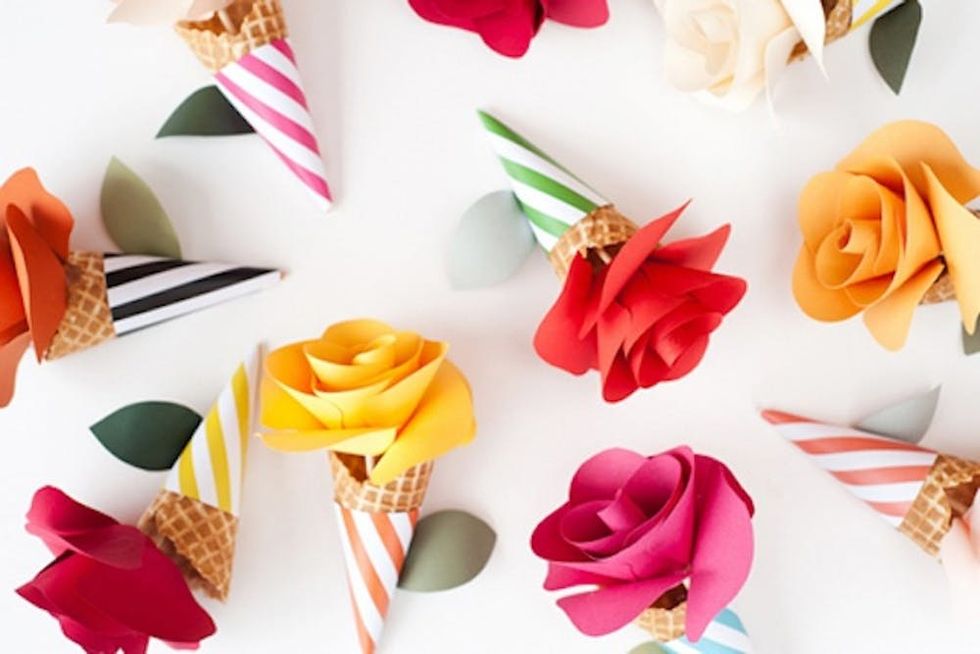 2. Ice Cream Cone Vases: Combining all of our favorite things — flowers, bright colors and ice cream — this DIY has us smiling. (via The House That Lars Built)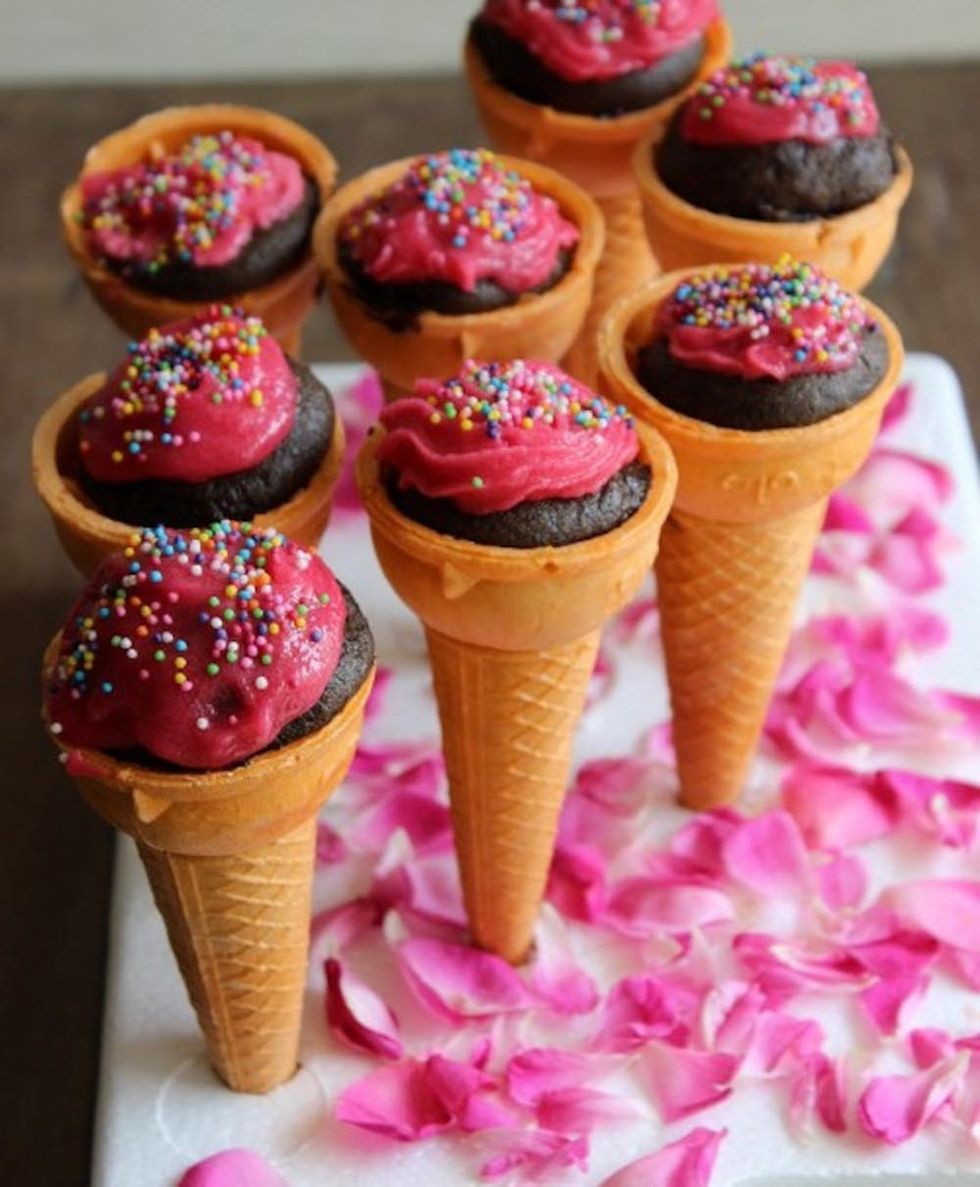 3. Eggless Ice Cream Cone Cupcakes: So colorful and best of all, vegan! (via My Kitchen Trials)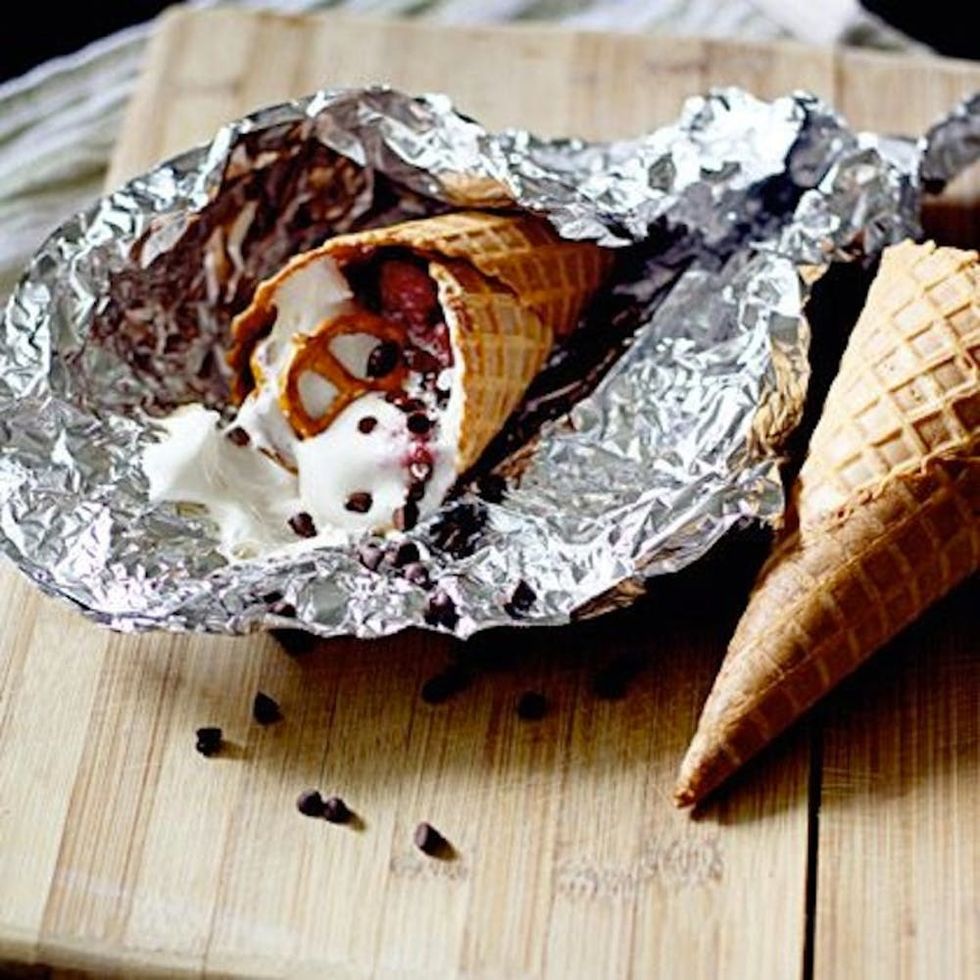 4. Campfire Cones: Pack ice cream cones full of marshmallow and chocolate for a yummy campfire snack. (via Spoonful)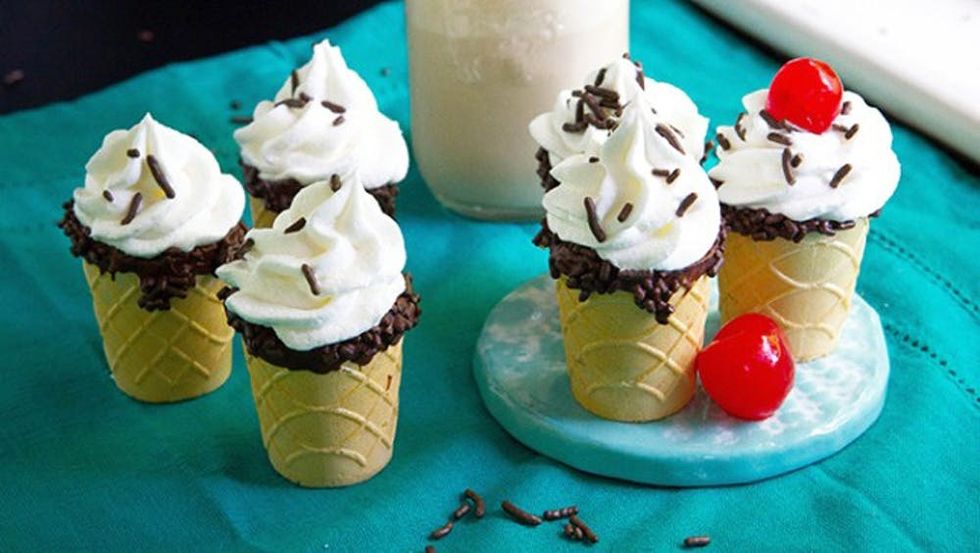 5. Kahlua Ice Cream Shots: Well, look what we have here — mini ice cream cones filled with a boozy ice cream shot and topped with whipped cream. (via Tablespoon)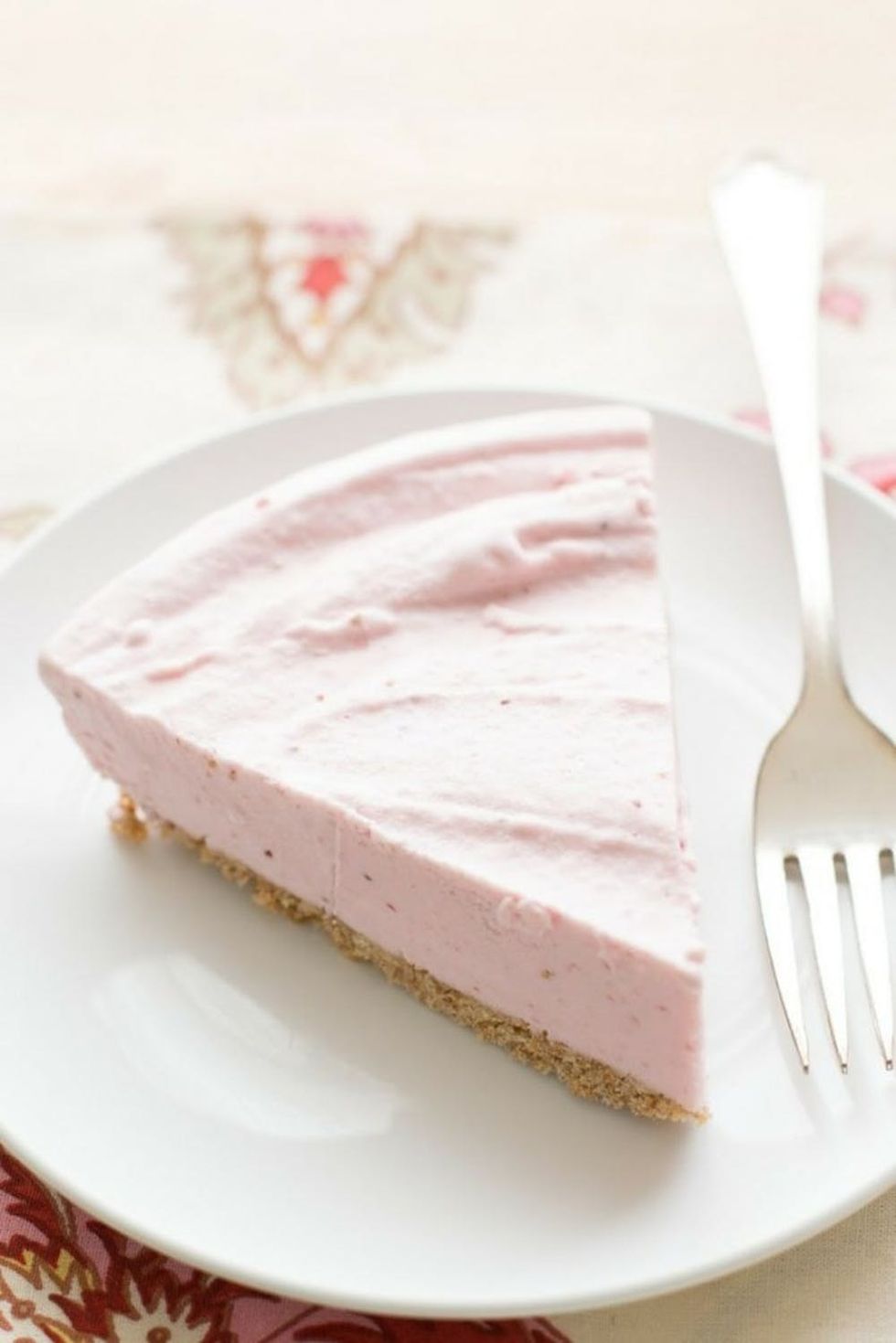 6. Strawberry Ice Cream Cone Pie: What to do with all the broken cones left in the box? Make this tasty pie, of course! (via Barefeet In The Kitchen)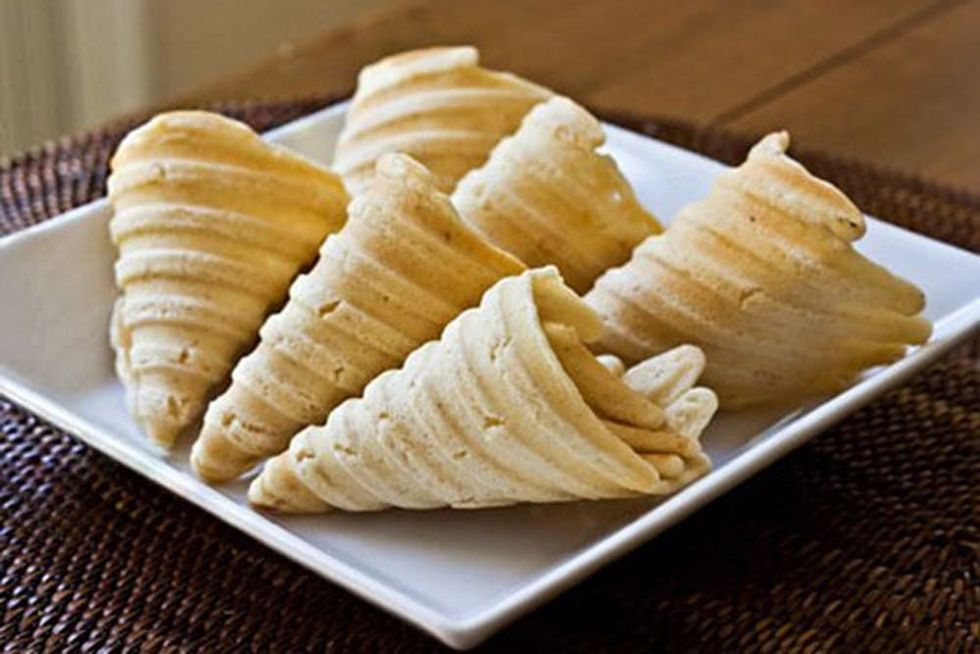 7. Panini Press Cones: If you're lucky enough to have a panini press, you're minutes away from these pretty swirly cones. (via Kitchn)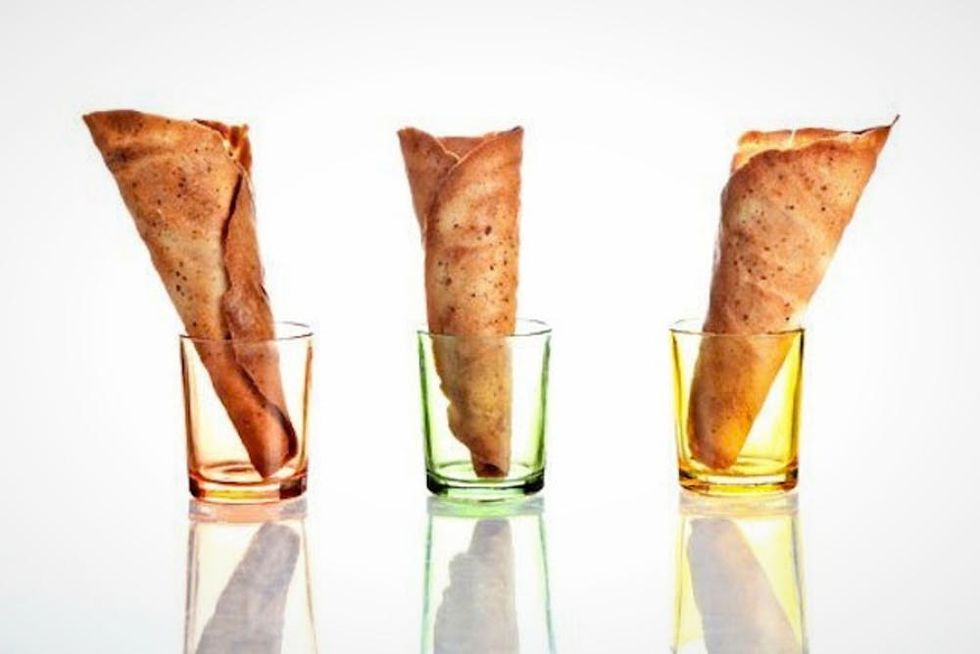 8. Crepe Cones: Tuiles are crispy lightweight cookies that can be molded into shapes while hot out of the oven. They are flavored with ground almonds for a delicate, nutty cone. (via The Kitchn)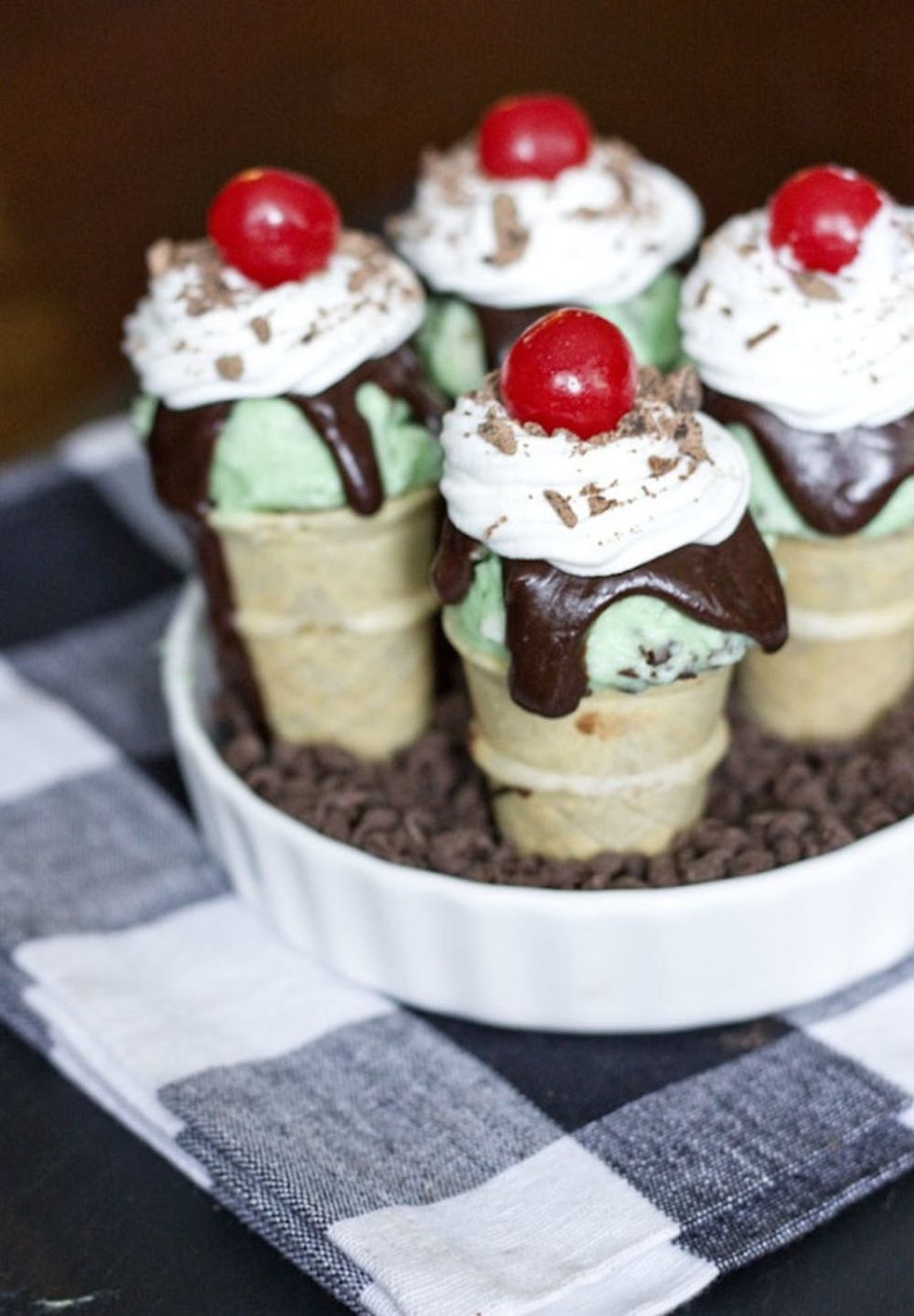 9. Mint Chocolate Chip Cupcake Cones: These mini ice cream sundae cupcakes are a cinch to put together but make a big impact. (via Erica's Sweet Tooth)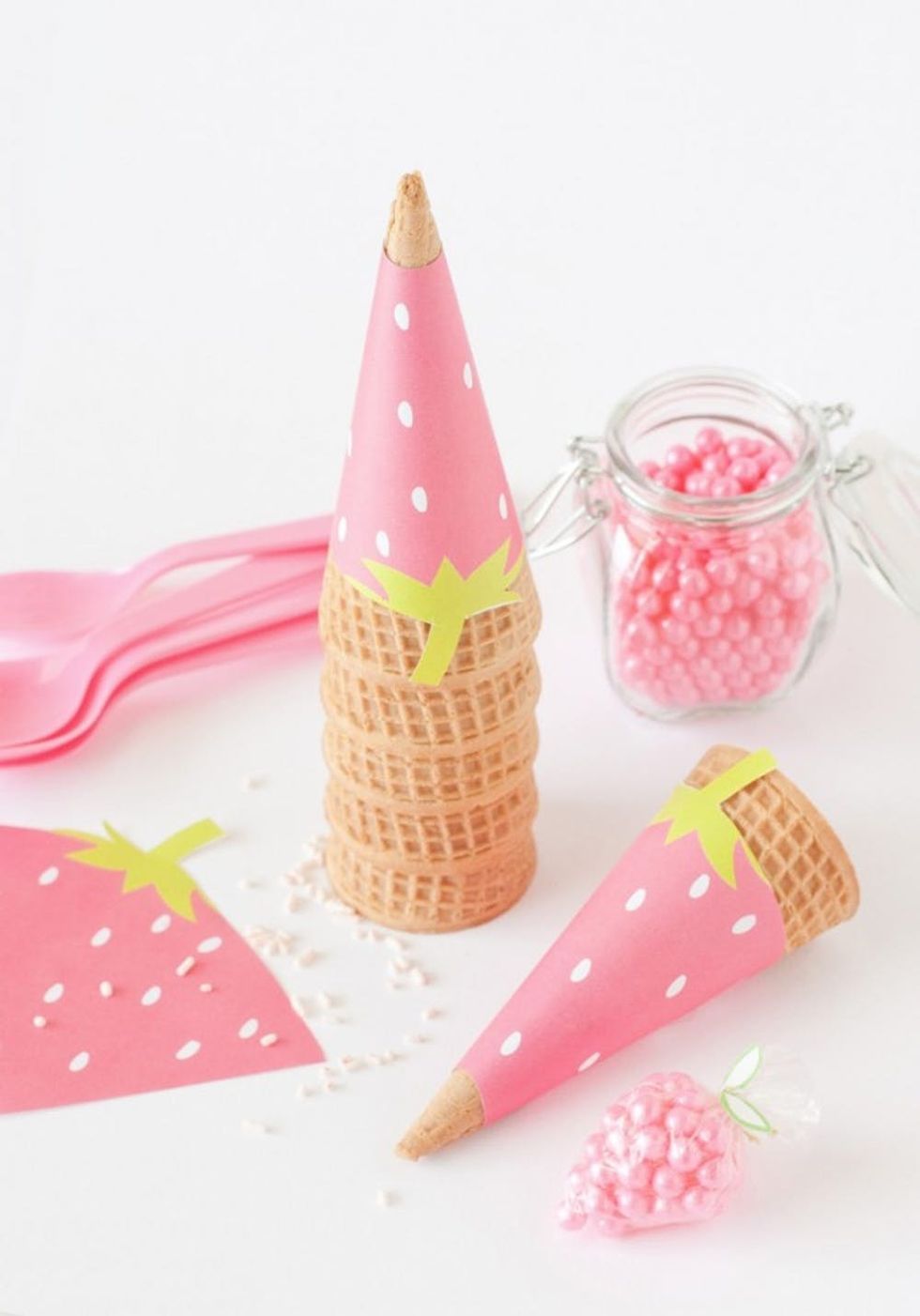 10. Strawberry Printable Wrappers: Keep your fingers clean and drip- free with these adorable cone covers. (via Design Eat Repeat)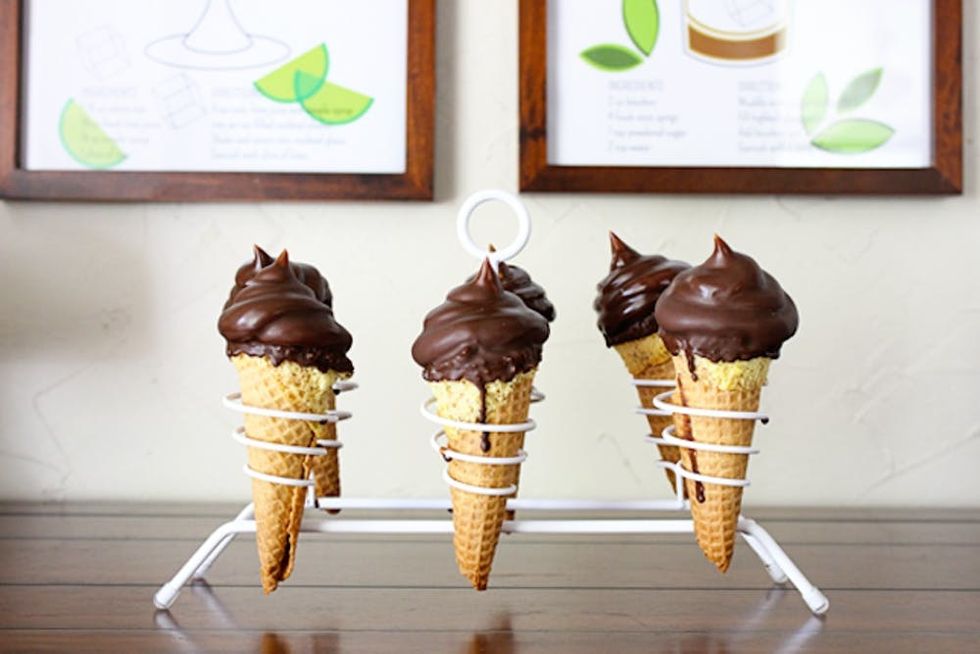 11. Chocolate Dipped Ice Cream Cupcakes: Put frosted cupcakes in the freezer, then remove and dip into hardening chocolate shell. (via The Flaire Exchange)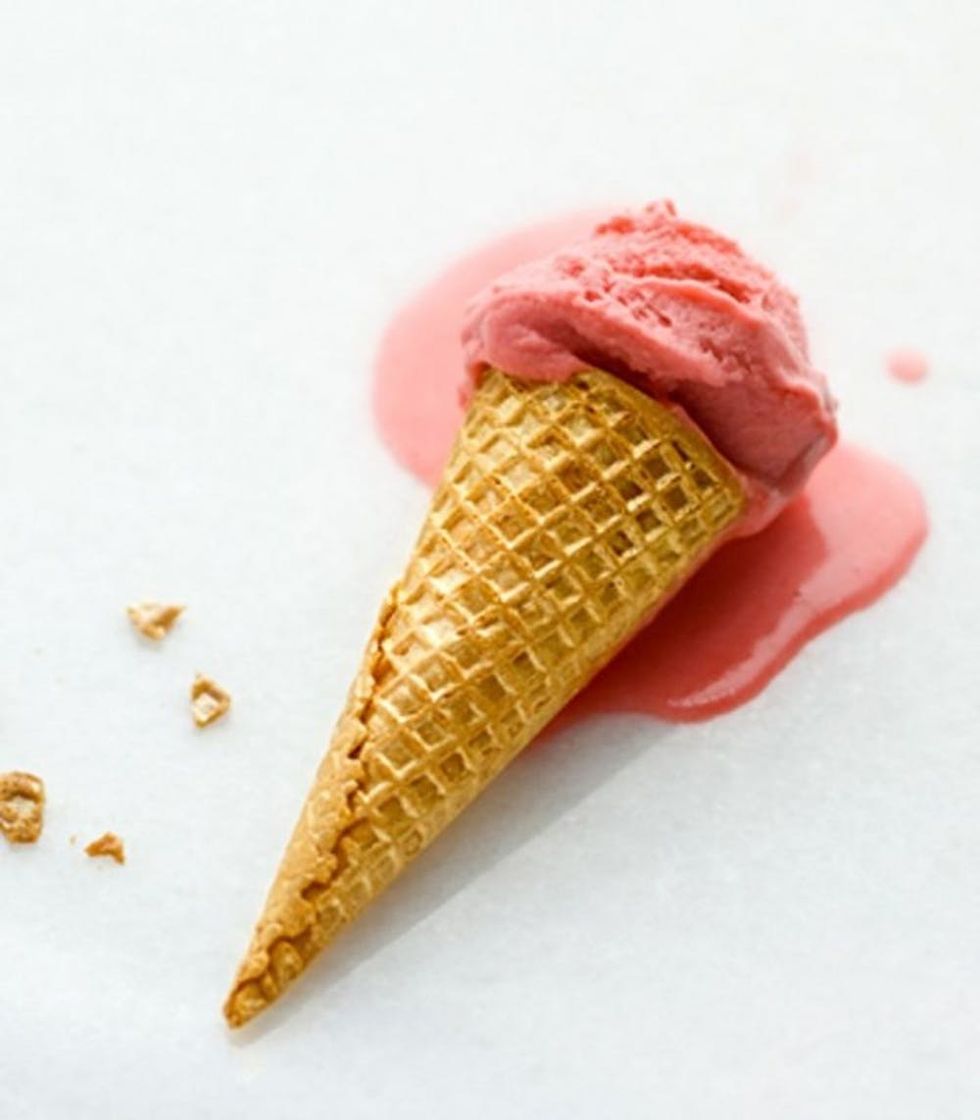 12. Gilded Ice Cream Cone: Gold ice cream cones are just about the prettiest thing we've seen all summer! (via Confetti Pop)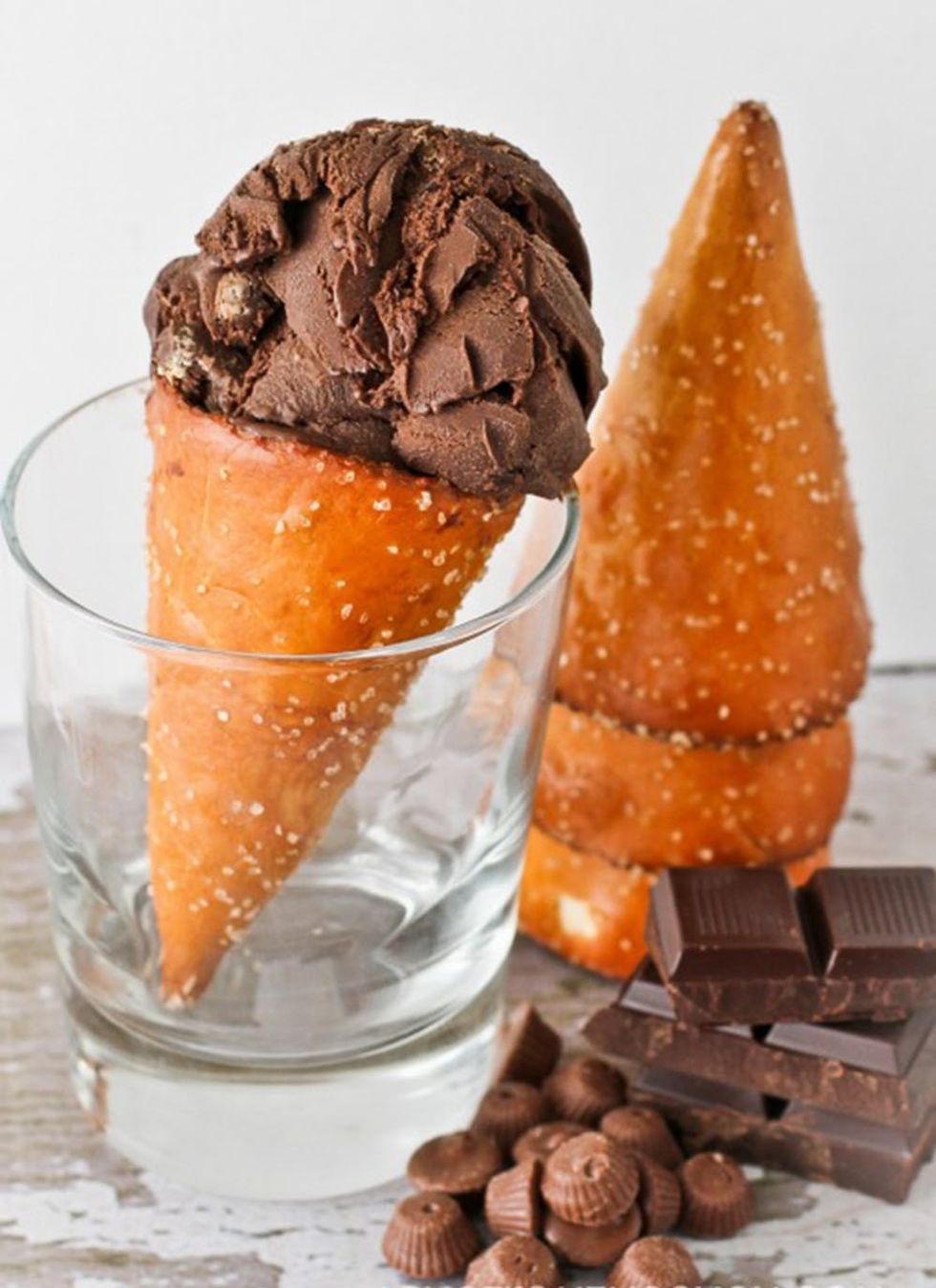 13. Pretzel Cones: Salted pretzel cones are a delicious complement to a decadent chocolate ice cream. (via Love From The Kitchen)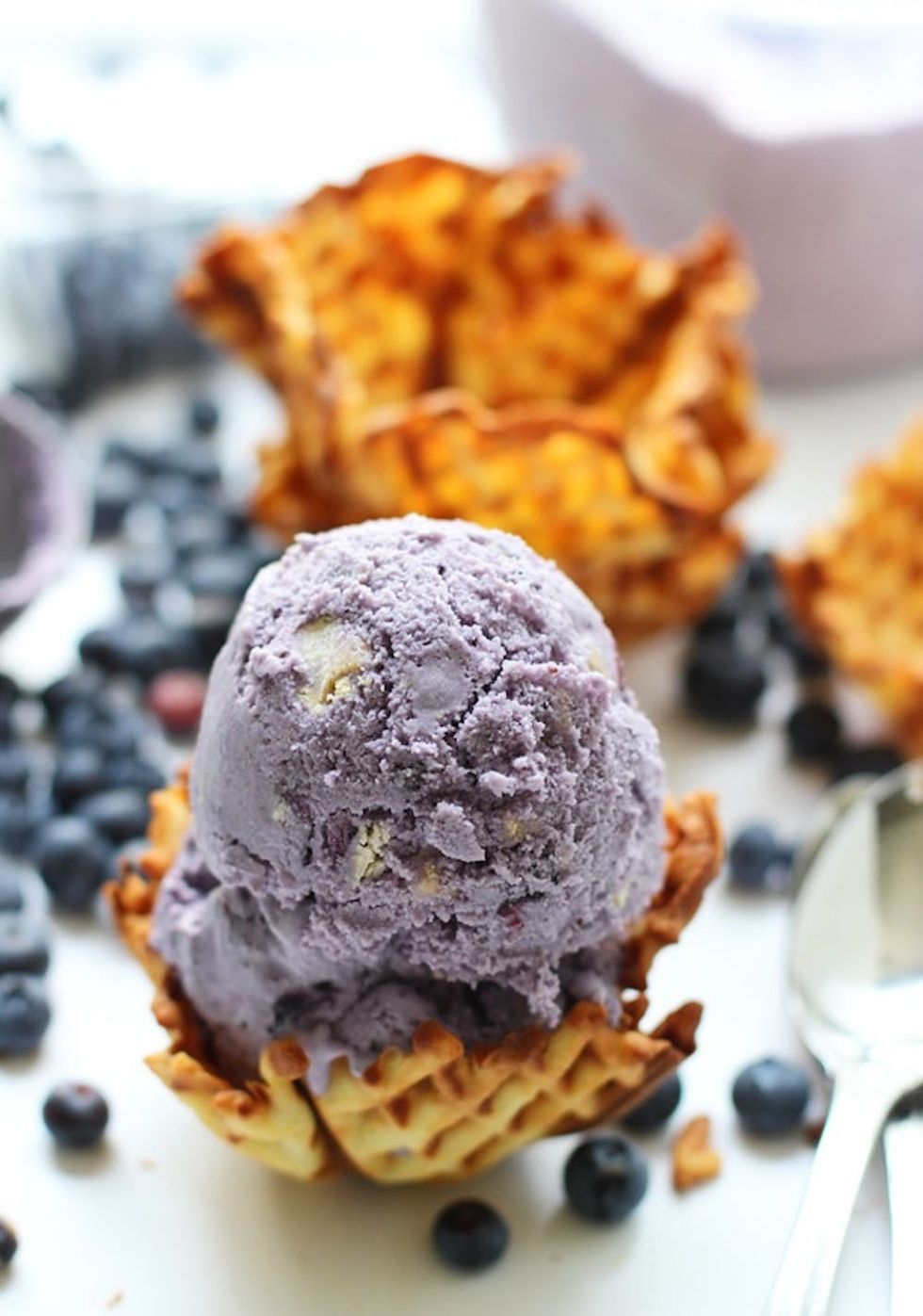 14. Homemade Waffle Cups: How pretty is that purple gelato in those frilly waffle cups?! (via Cooking for Keeps)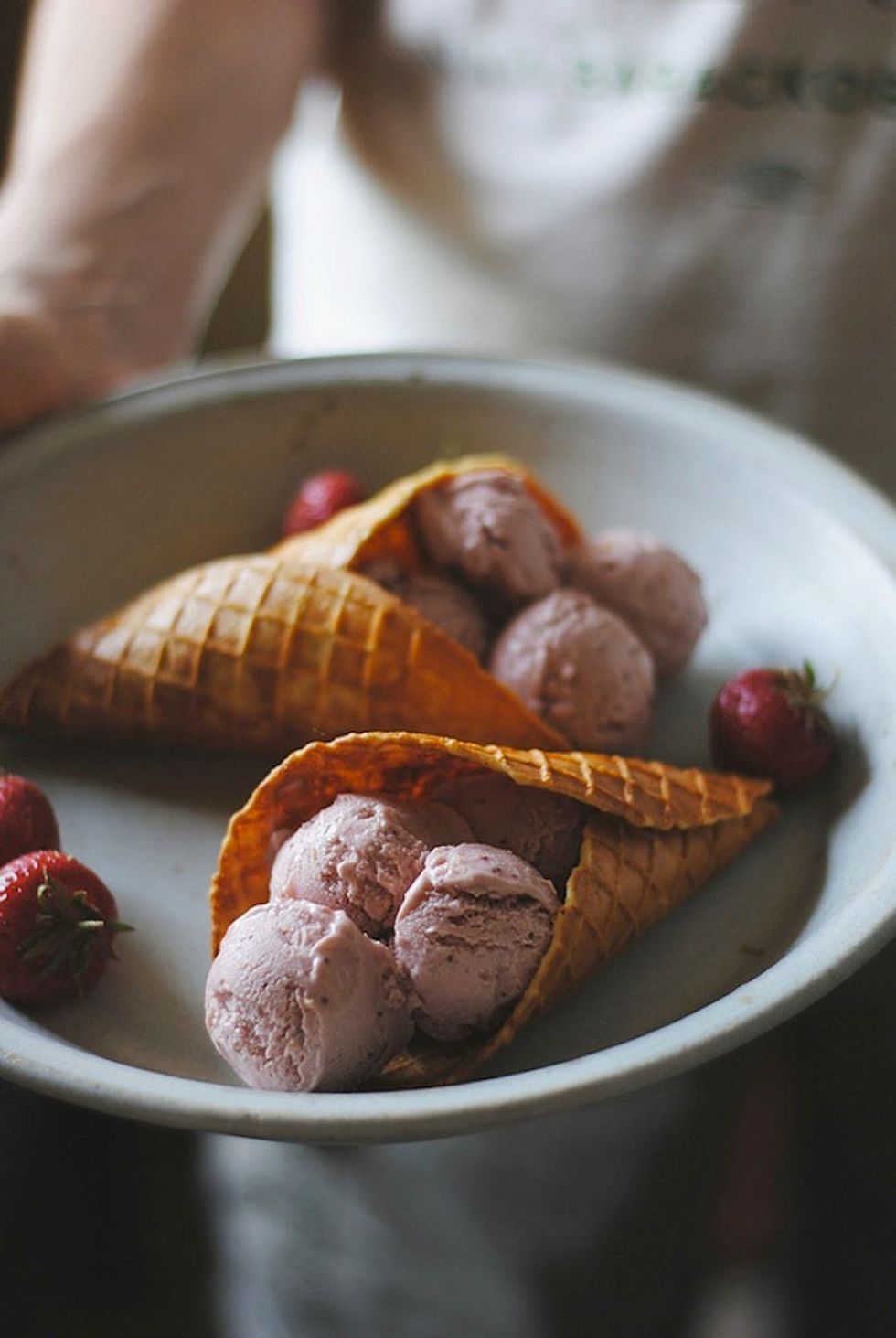 15. Strawberry Coconut Ice Cream And Waffle Bowls: We believe bigger is better when it comes to the size of ice cream cones! (via More Stomach)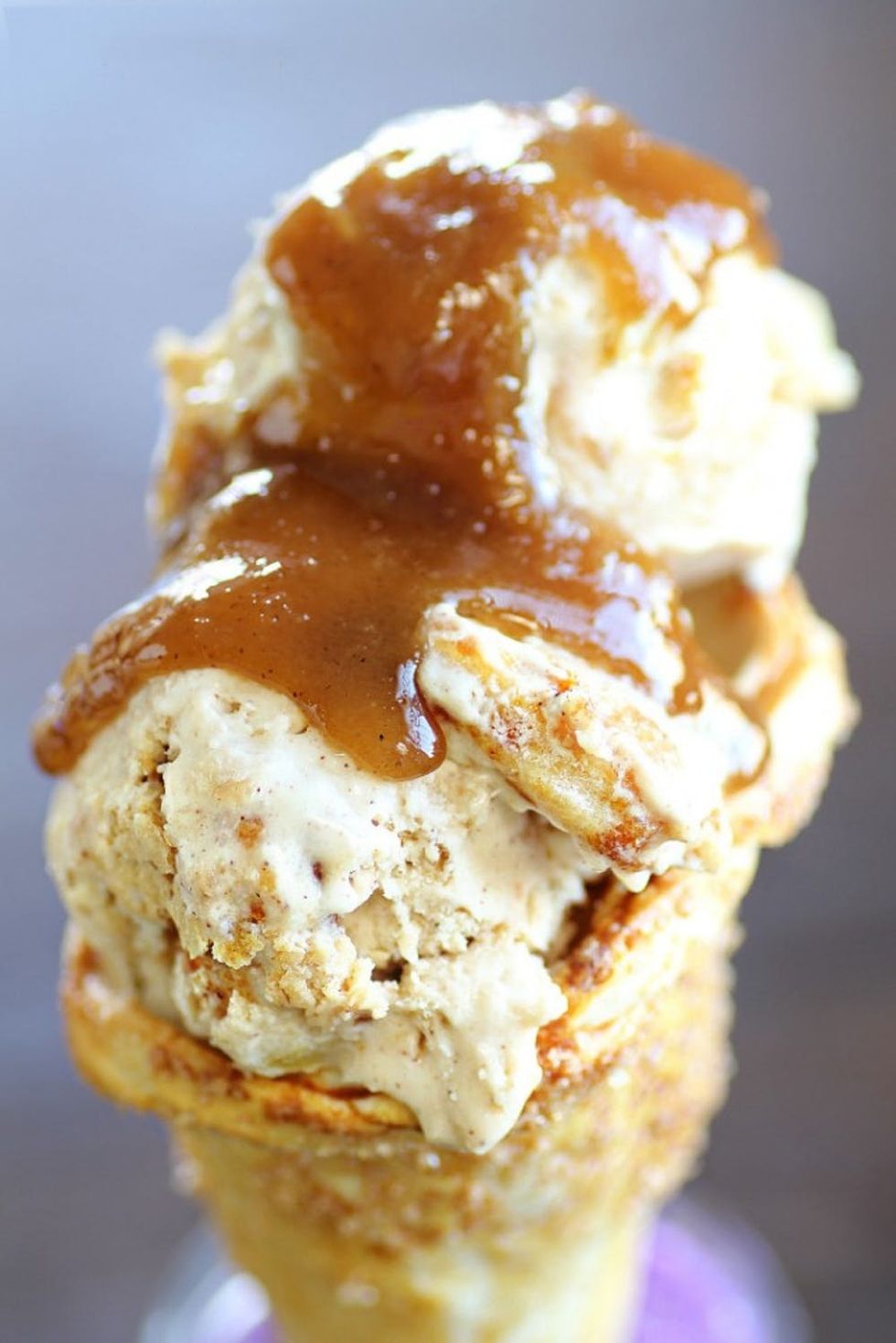 16. Pie Crust Cones: Apple pie ice cream is piled high in these homemade pie crust cones for a cornucopia of deliciousness! (via One Fine Cookie)
Would you make your own ice cream cones? Let us know in the comments below!