15 Yummy Ways to Make Homemade Ice Cream
Jul 01, 2013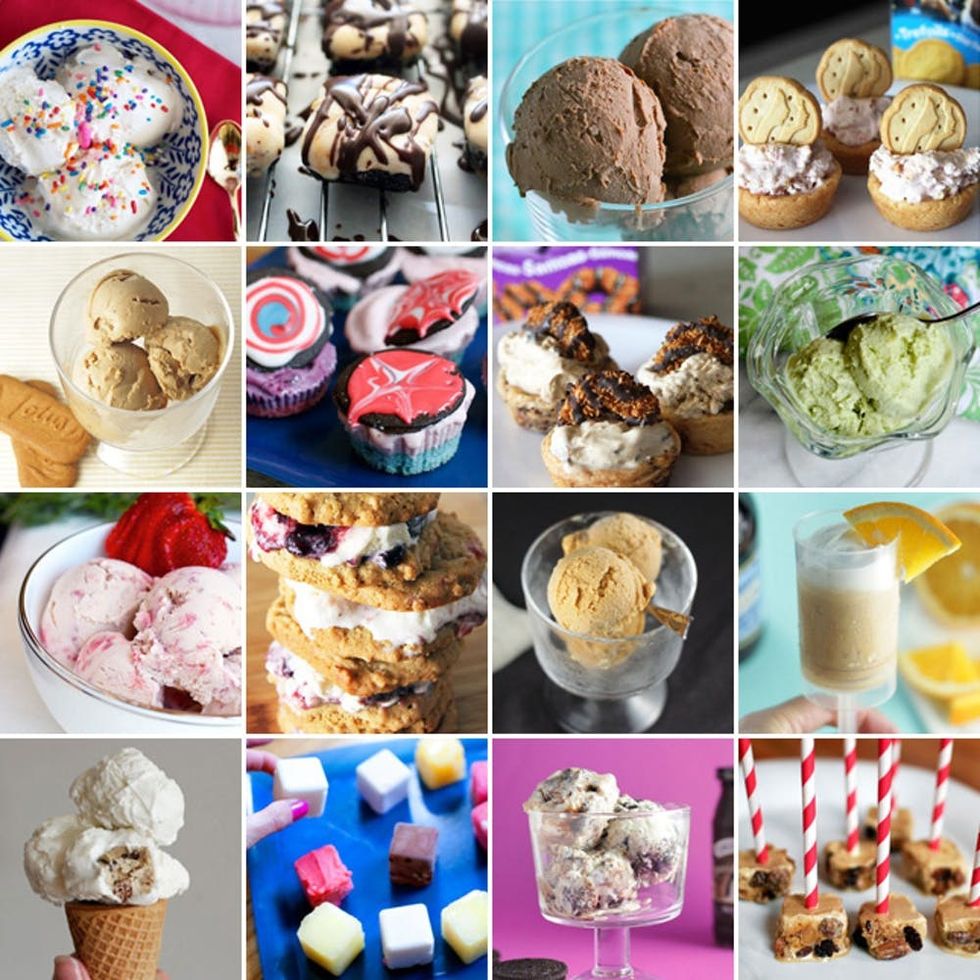 Happy 1st of July! It's National Ice Cream month and we're celebrating such a "cool" holiday by kicking off an ice cream month of our own. The best place to start? By taking a walk down memory lane, of course. Here are 15 of our favorite ice cream recipes from the Brit + Co. archive.
---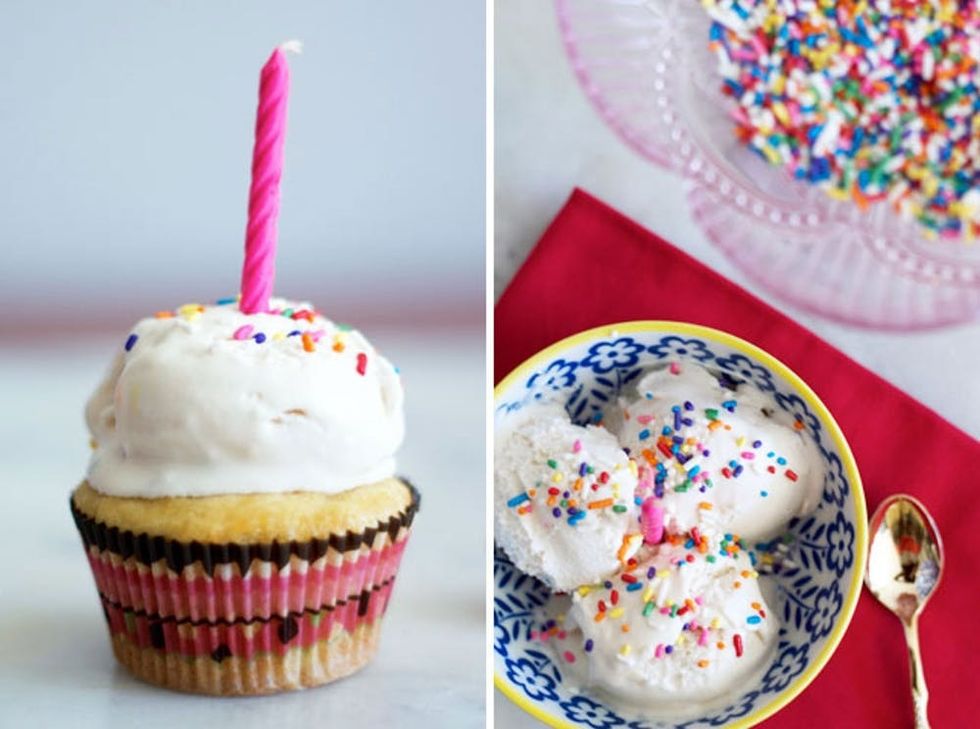 1. Cake Batter Ice Cream: Based on Coldstone Creamery's famous flavor, this ice cream is outrageously delicious and really does taste like cake batter.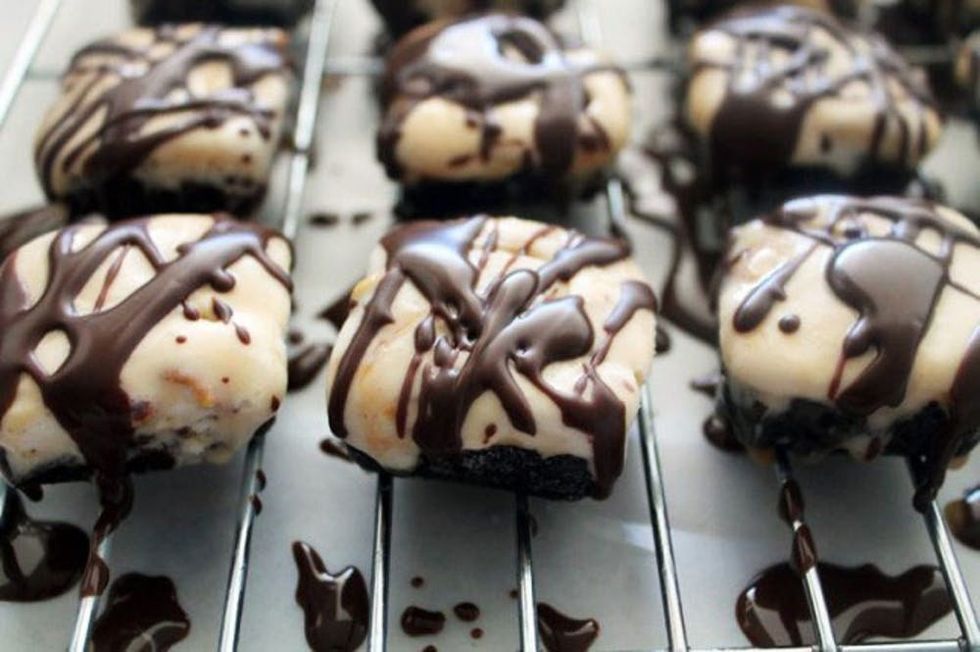 2. Snickers Ice Cream Brownie Bites: Love a brownie a la mode? Make a whole bunch with this yummy Snickers hack. And yes, Magic Shell is involved.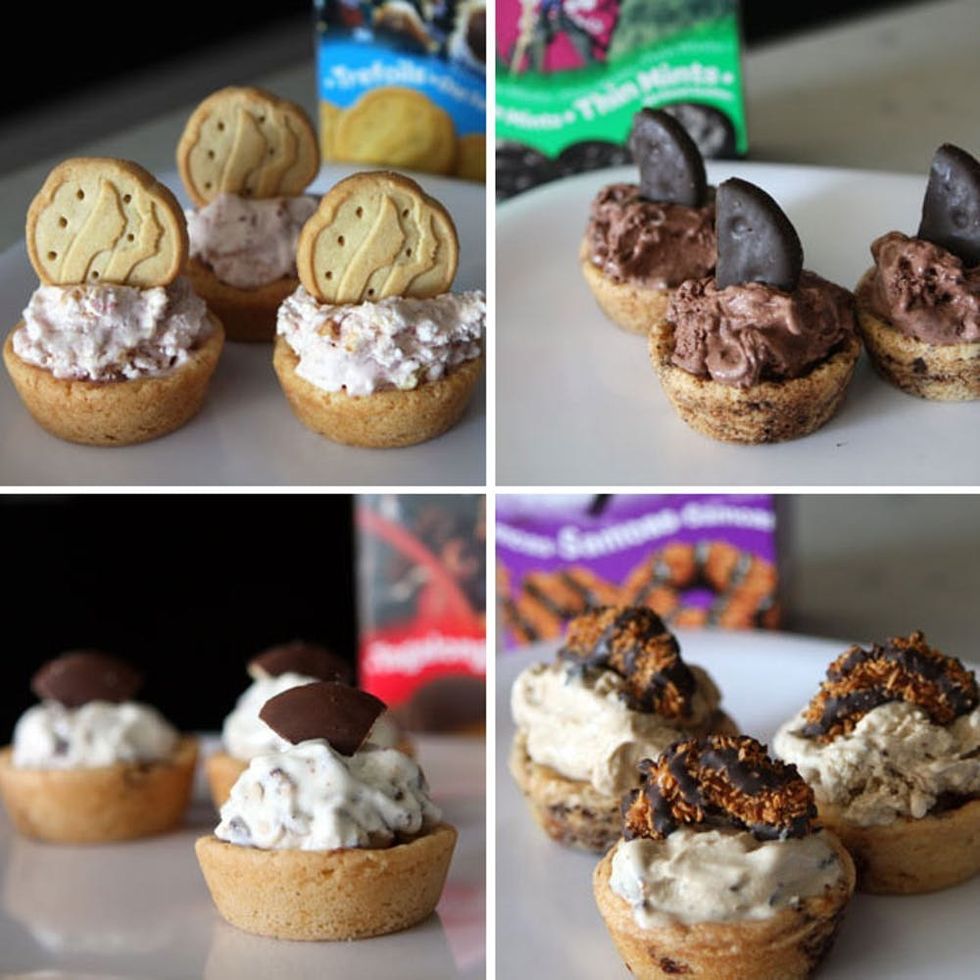 3. Girl Scouts Cookie Cream Cups: Create a whole suite of cookie inspired flavors and cookie cups. Our favorite was definitely the Samoa variety.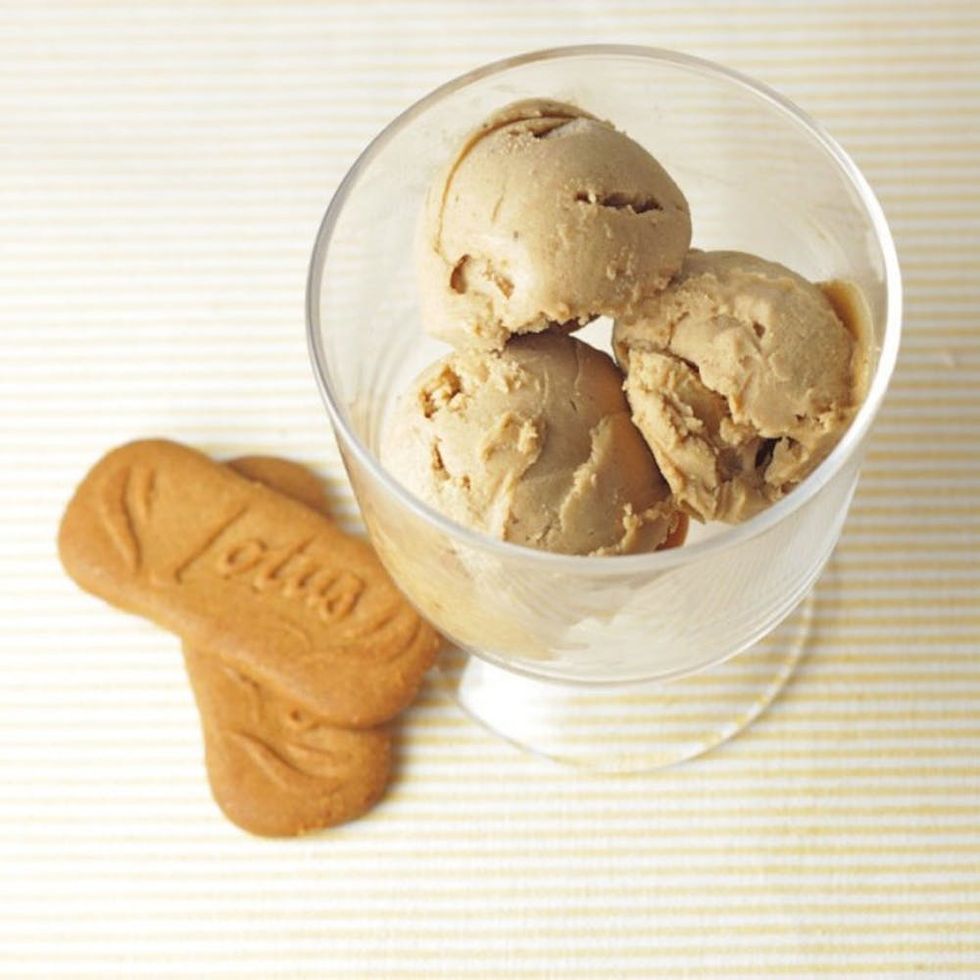 4. Bananas and Biscoff Ice Cream: The first of our ice cream recipes that nix an ice cream maker, this creamy combination is totally addictive.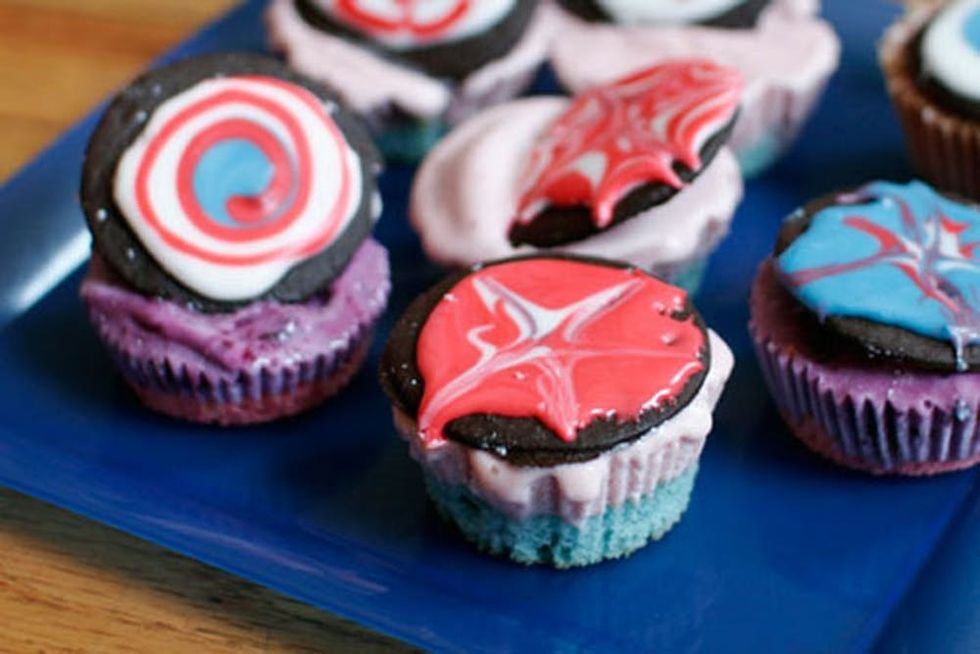 5. Firework Ice Cream Cupcakes: Getting amped up for 4th of July festivities this weekend? Take your regular frozen treats up a level by making a batch of these colorful firework cupcakes.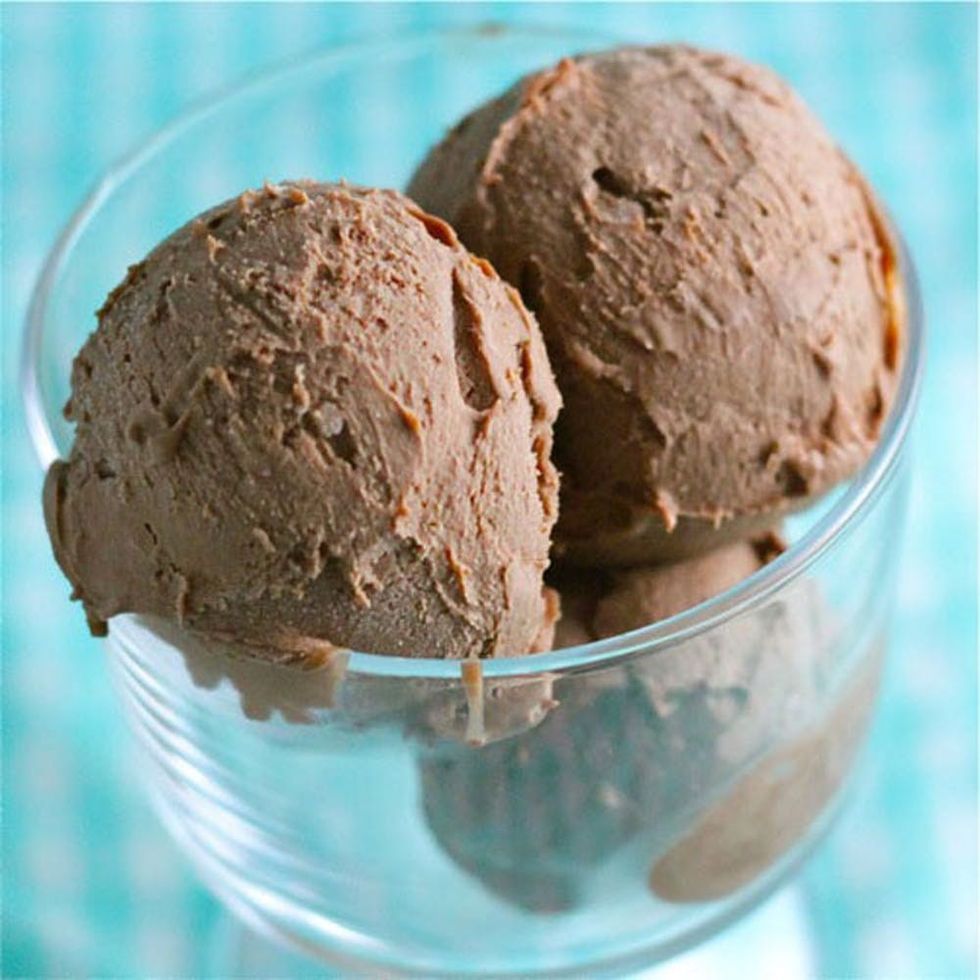 6. Almond Joy Ice Cream: Nutella and coconut milk? This decadent spin on ice cream will leave Mounds in the dust. Stay tuned for another take on this candy classic in the next few weeks.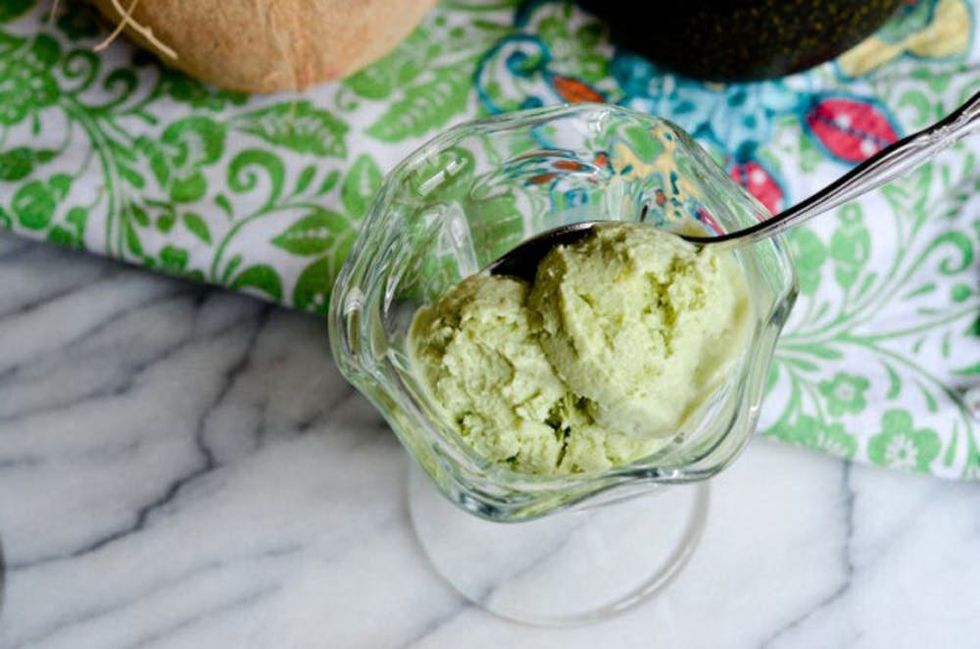 7. Avocado Ice Cream: Our first reaction was just like yours. Wait, what? But this flavor is surprisingly rich, earthy, and a yummy alternative to your usual sugar-packed pints.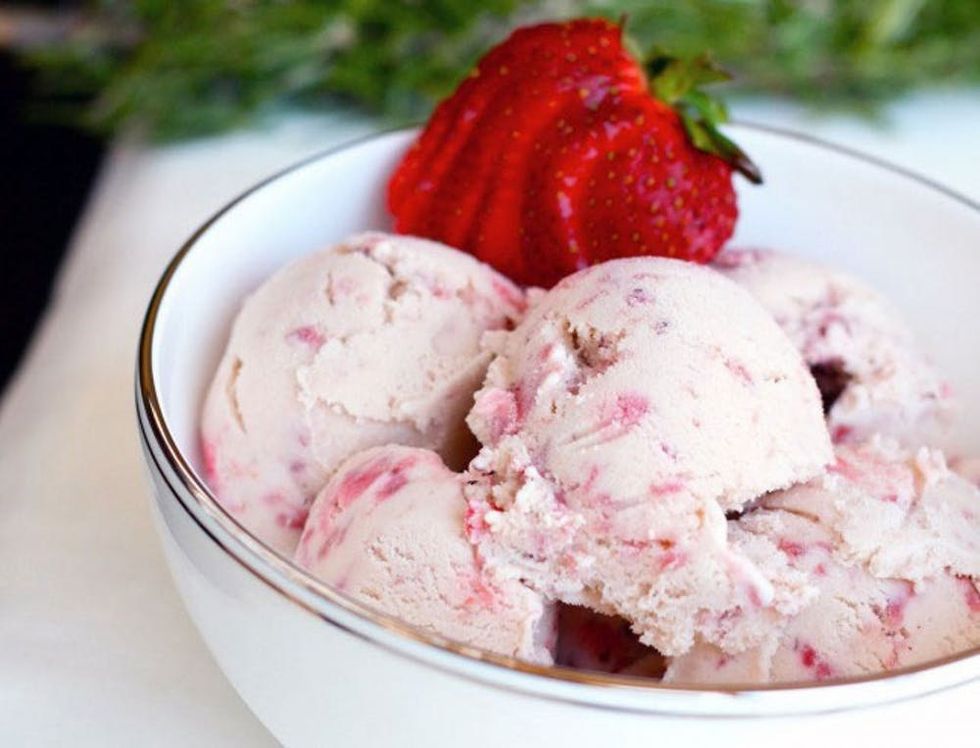 8. Strawberry Balsamic Ice Cream: Inspired by a popular flavor at San Francisco's Bi-Rite Creamery, this tastes nothing like a salad and a lot like something you will make again ;)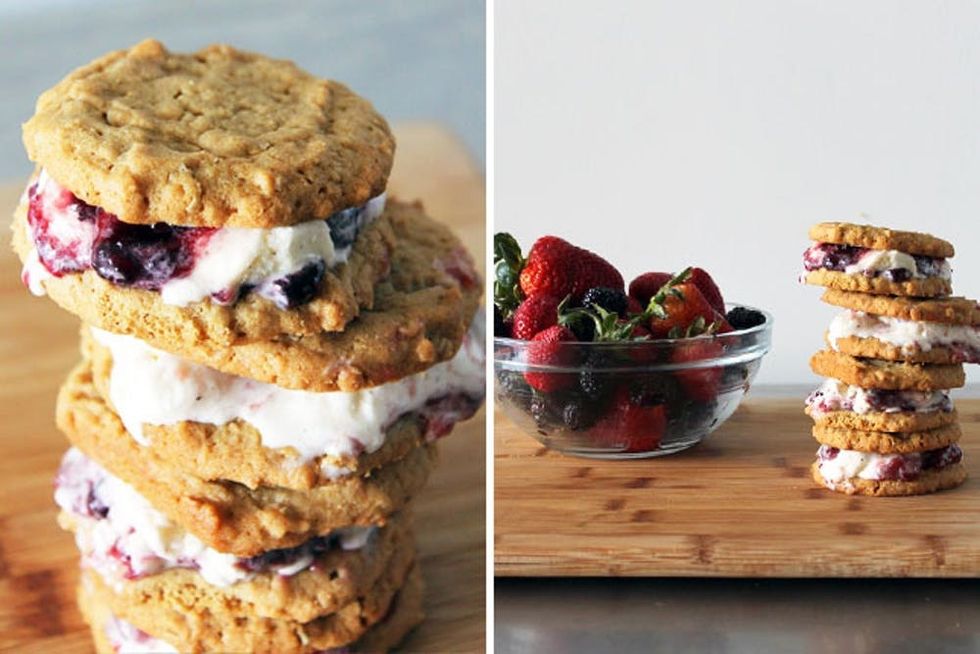 9. PB&J Ice Cream Sandwiches: Peanut butter and jelly ice cream sandwiches between homemade peanut butter and jelly cookies? Nom.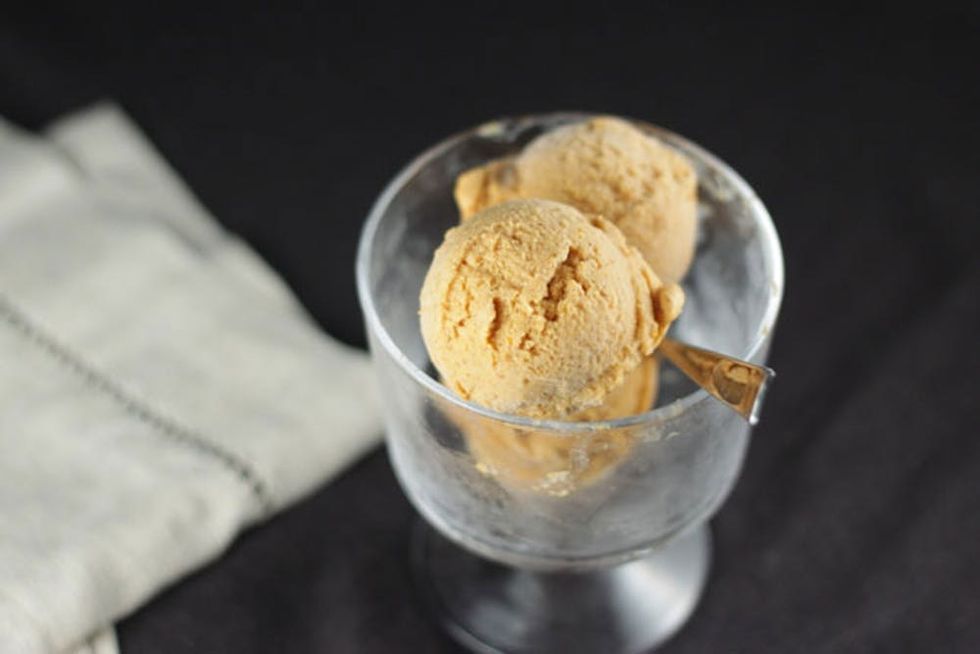 10. Skinny Pumpkin Pie Frozen Yogurt: For a bit of fall flavor with the warm summer air, we love this remix on cozy pumpkin pie.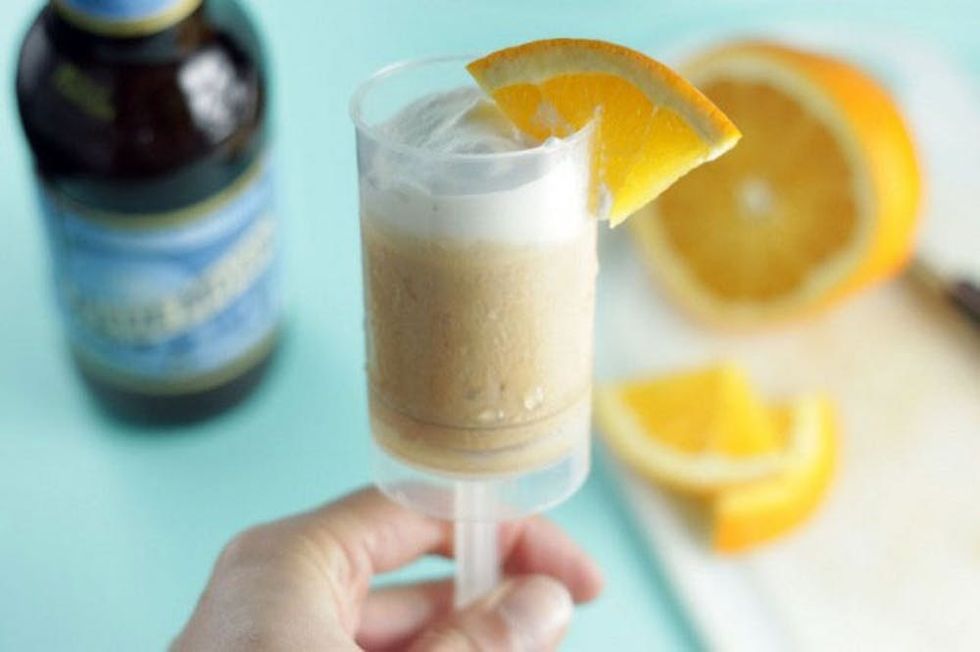 11. Blue Moon Ice Cream Push Pops: A childhood favorite meets one of summer's most refreshing brews in this subtly spiked sweet.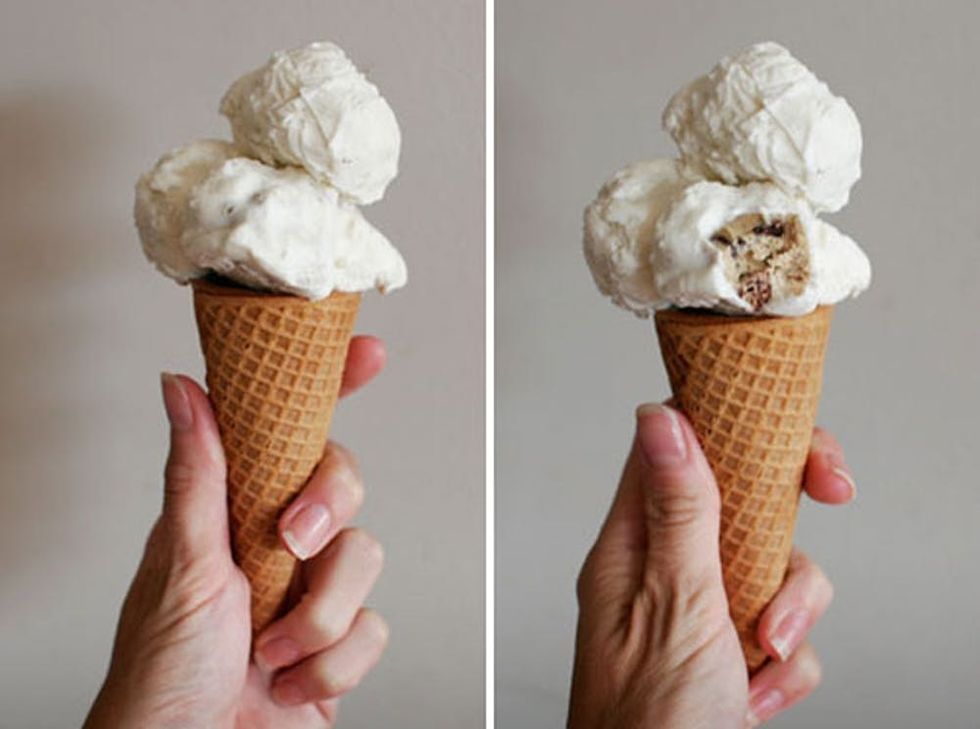 12. Cookie Dough Ice Cream: We're all in it for those little chunks of cookie dough when it comes to cookie dough ice cream. This take turns every scoop into a cookie dough explosion but taking balls of cookie dough, coating with ice cream, and freezing overnight.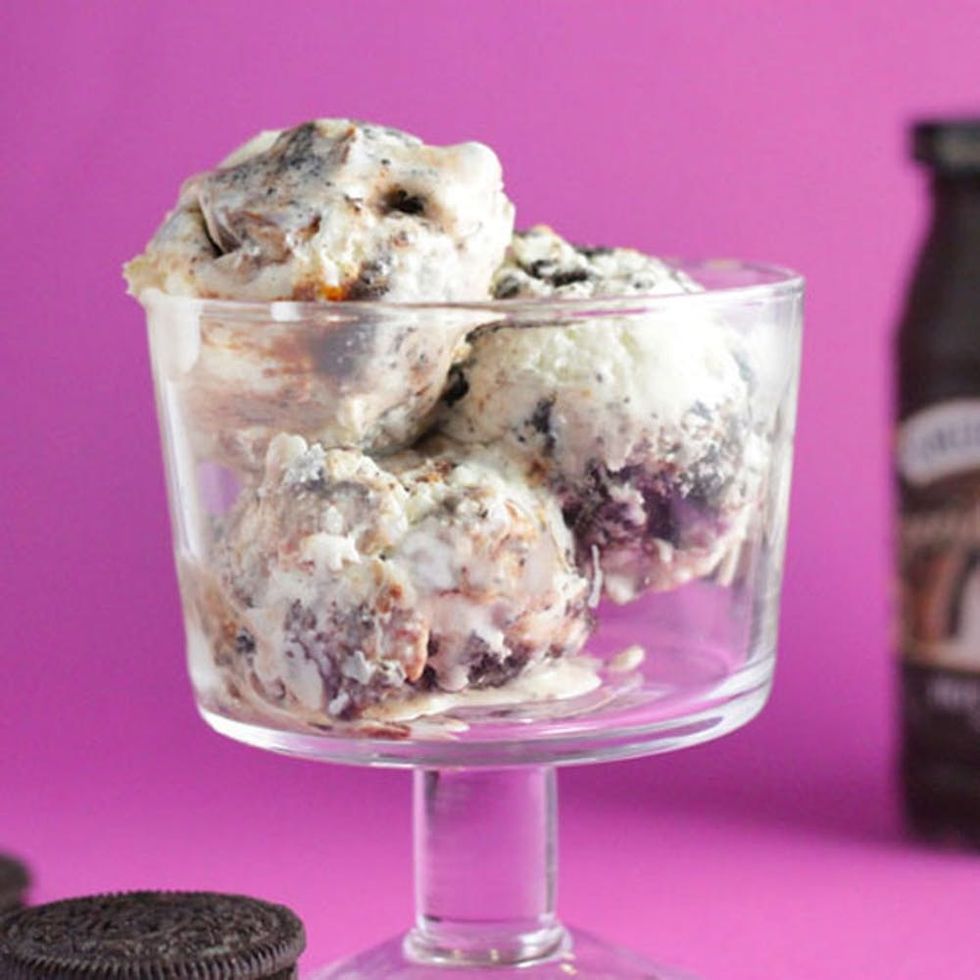 13. Oreo Ice Cream: As homemaking hackers, we can't resist the ice-cream-without-an-ice-cream-maker trick. Naturally, we had to make a batch of Oreo goodness.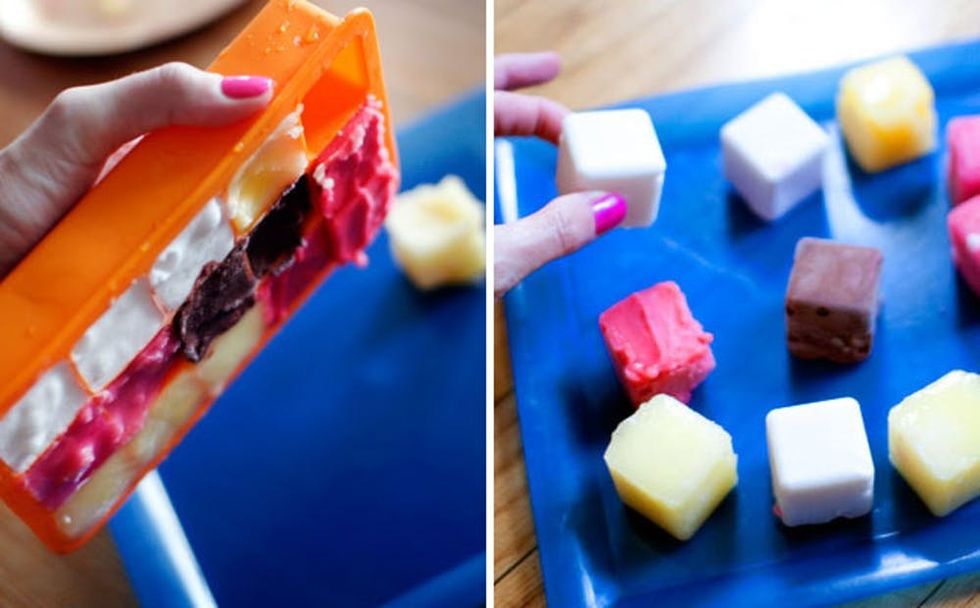 14. Tropical Sorbet Bites: We know sorbet doesn't quite fit into the ice cream category, but we've gotta have a vegan option somewhere on this list, right? These are tantalizing, and make a great add-in for a fruity cocktail.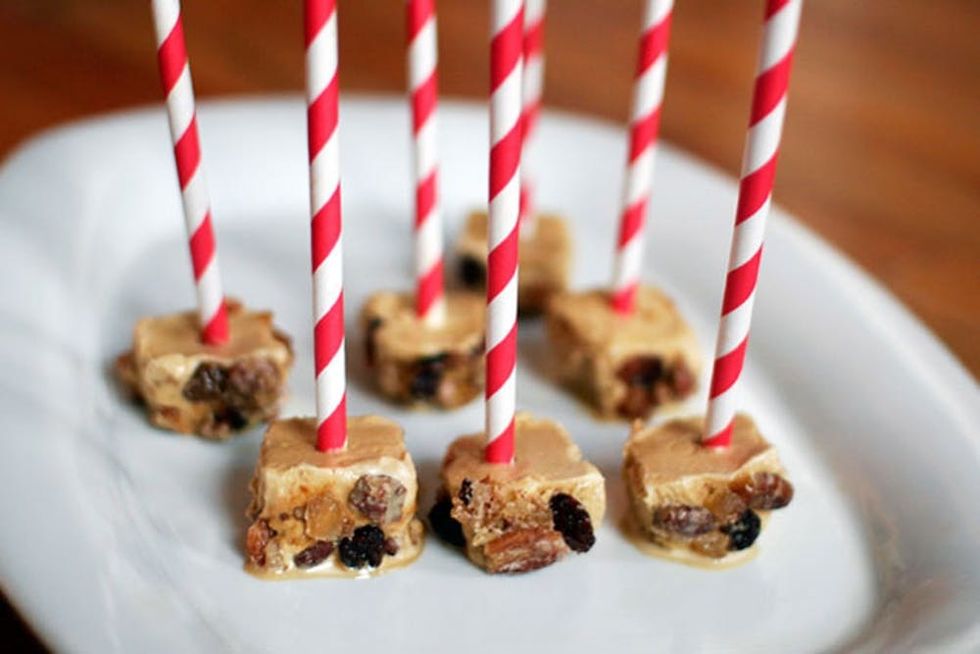 15. Bourbon Fruitcake Ice Cream Pops: Last, a little holiday flavor. This has to be the least boring fruitcake recipe ever. Bourbon is involved!
Have you ever made homemade ice cream? Got any unusual flavors or methods we should know about? Talk to us in the comments below.
Anjelika Temple
As Chief Creative Officer and Founding Partner at Brit + Co, Anjelika Temple brings her voracious consumption of all things creative and colorful to DIY projects, geeky gadgetry finds and more. When she's not DIY-ing her heart out, you'll find her throwing dinner parties with friends or adventuring with her husband David, their daughter Anokhi, and their silly dog Turkey.
Dessert Recipes