Why You Shouldn't Use the Hashtag Belgians Are Using to Aid One Another
Mar 22, 2016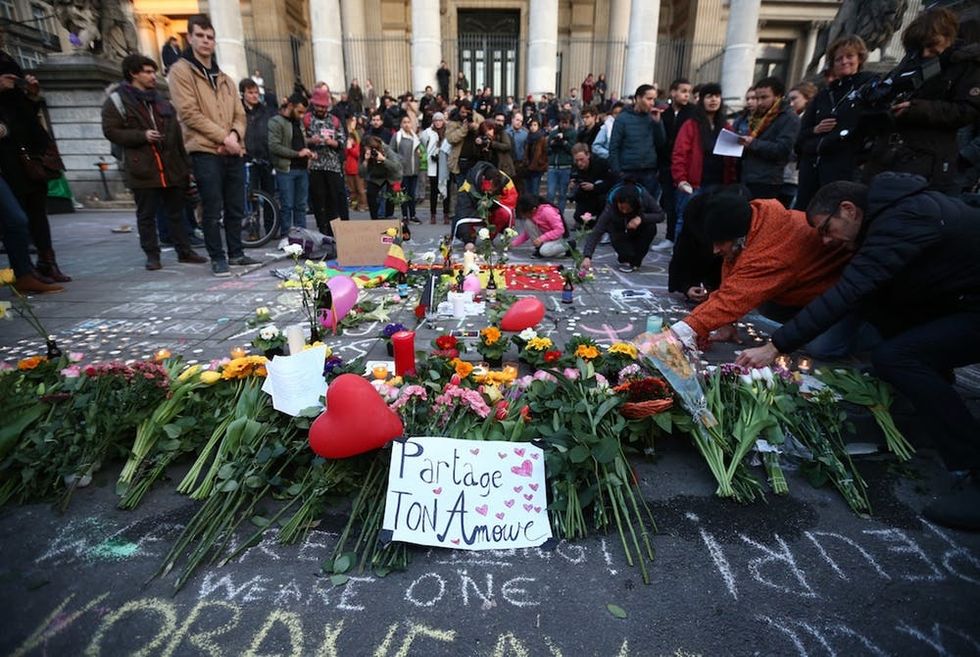 The world woke up this morning to the terrifying news of two explosions at the Brussels' Zaventem International Airport and another blast at the Maelbeek Metro Station. The Brussels bombings have left 34 or so dead and over 200 injured — and that's not yet the final toll. The latest attacks are deeply reminiscent of the tragedy that occurred in Paris November 15 and in the midst of terror, brave Parisians opened their doors to help those in need with the hashtag #porteouverte. In the wake of today's terrorist bombings, Belgians are also banding together on social media and in real life with the hashtag #ikwilhelpen, Dutch for "I want to help."
---
I can host 2 ppl in need of a place to stay, wifi, shower 🚿 – place brugmann area #ikwilhelpen

— Katelyn Saarinen (@KatelynPS) March 22, 2016
If you are stranded in Leuven and need a place to sleep: we have room for 2 people. 20 minutes from Leuven. #ikwilhelpen

— Mark Coenen (@Coenvas) March 22, 2016
Leaving for Antwerp round 4.30pm from Louise. If you need a ride, DM me #ikwilhelpen #BrusselsLift

— Ann Glorieus (@annglorieus) March 22, 2016
People are offering their homes to house those displaced by the chaos, their cars for those who are stranded and more. While watching others help one another is super heartwarming, there is something the rest of us outside of Belgium can do to help: STAY OFF the hashtag. This tag is intended to help those who are in need find local shelter, urgent transportation, Internet, etc. Unless you are physically located in the area and can help, it's best to not use that hashtag and prevent saturating their feeds with our well-intentioned sentiments of support, but no immediate aid. In case you want to express solidarity for the people in Belgium and let them know your thoughts are with them, try using #jesuisbruxelles instead.
For many, simply tweeting doesn't feel like enough. If you want to help the people of Brussels, you can send aid to the Red Cross of Belgium or another on-the-ground organization, the Tim Parry Jonathan Ball Foundation for Peace. Locals can also head to these locations to donate blood (the Red Cross is placing a priority on A Negative and O Negative blood types).
#JeSuisBruxelles.
Do you have any thoughts you'd like to share? Tweet us @BritandCo!
(Photos via Carl Court/Getty)
Kimberly Wang
Kimberly Wang writes about all things pop culture, tech, style, and beauty. She's a Bay Area transplant and has an MFA in Creative Writing from Columbia University. On a sunny New York day, you can find her hanging out with her mini schnauzer Isabelle Jellybean on a blanket in Central Park.