Karlie Kloss Was Once Called "Too Fat" and "Too Thin" on the Same Day
Jun 21, 2017
Karlie Kloss has worked with the most prestigious designers in the world, graced the Victoria's Secret Fashion Show runway countless times, and has starred in campaigns for Nike and Adidas. Yet even as one of the most successful models of the moment, even she has been subject to the unrealistic standards that plague the industry.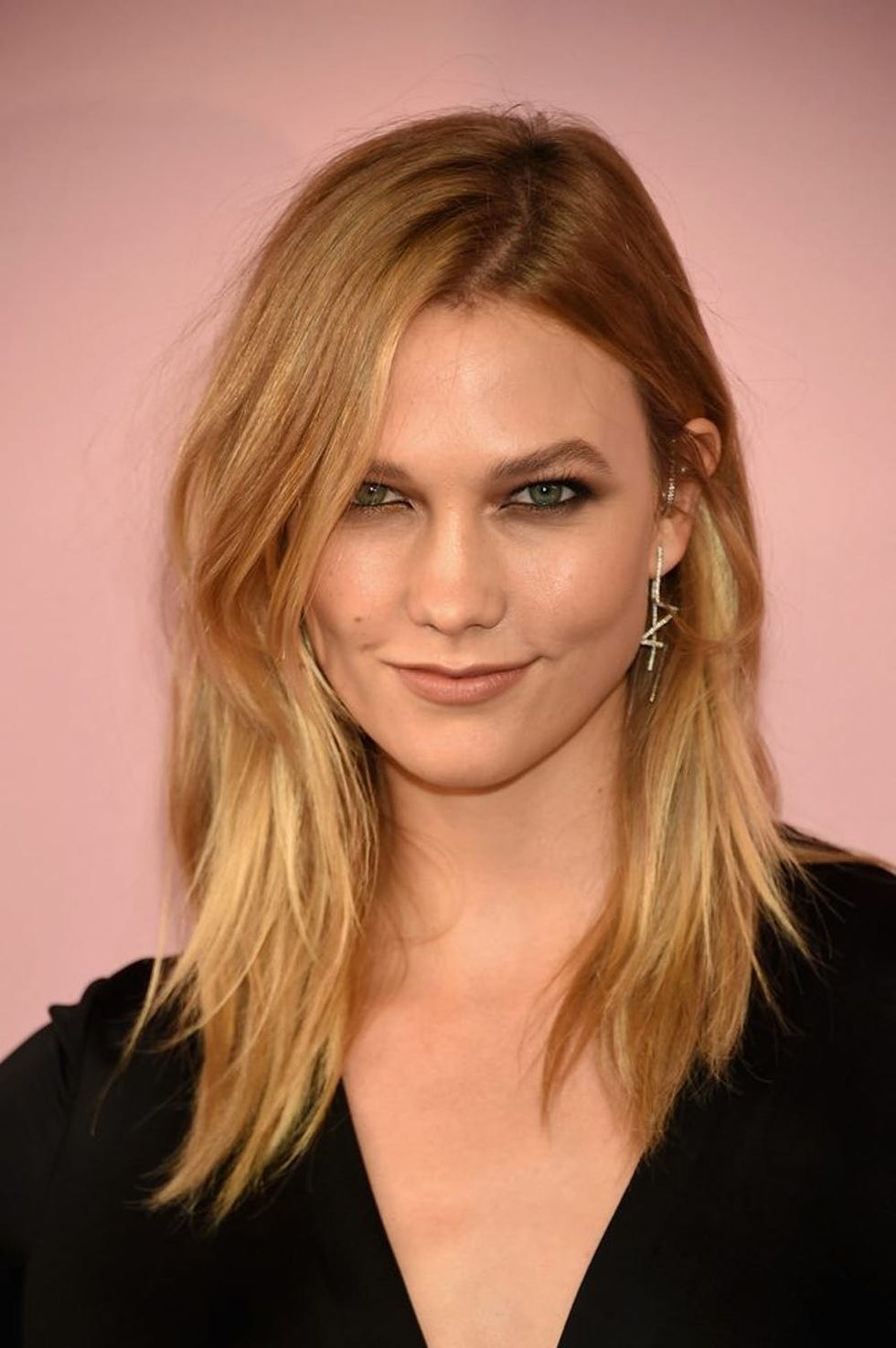 ---
"I was called both too fat and too thin by a casting agent on the same day," Kloss recalled while speaking at Cannes Lions with Hearst's Joanna Coles. Wait, what? If there's a lesson to be gleaned from her anecdote, it's how completely arbitrary and unattainable "conventional" beauty standards can be.
Kloss, 24, also shared how she mentally deals with outward criticism in her line of work. "I don't want to please anyone but myself," she said, and added that she focuses on her health and strength for success and longevity in modeling, not her weight. Outside of her own experiences, the model also mentioned how she wished female designers would offer more variety for the wide range of women's bodies there are to dress. *rapturous applause to that*
Another method to her longevity in the spotlight comes with her side hustle, Kode With Klossy. The camp, which is in its second year, spans 10 cities and offers the opportunity for science- and math-minded girls to learn to code. She admitted that computer science isn't "the sexiest thing," but "I am so passionate about it, and it is genuine." IDK, Karlie, computer science is pretty sexy, TBH.
Do you follow Karlie's methods to success? Let us know what works for you @BritandCo!
(h/t New York Post; photo via Dimitros Cambouris/Getty)
Elyse Roth
Elyse Roth is a freelance writer and editor who is a midwestern transplant in NYC. She loves to explore the city, plus you can find her at a Broadway show or the ballet usually once a week. When she's not finding things to do in New York, she's thinking about where she can travel next. She's combined her love for food and TV into a blog where she makes food eaten on her favorite TV shows at tvdinnerblog.com.
Style News