Then and Now: Khloe Kardashian's Epic Hair Evolution
Jul 20, 2016
Everyone knows the Kardashian sisters are chameleons when it comes to beauty. With countless wigs, extensions, braids and dye jobs at their disposal, those ladies always keep us guessing. But none of the sisters seem to have as much fun with their look as Khloe. Recently, she shocked us all with a bold new hair color, which was her first real foray into the world of platinum blonde. Even though Khloe has been gradually lightening her hair for years, we love that she finally took the plunge and instantly upgraded her look to full-blown bombshell status.
---
In honor of Khloe K's latest hair move, we're taking you on a trip down memory lane to view some of the youngest Kardashian sister's most OMG-worthy styles along the way of her epic hair transformation.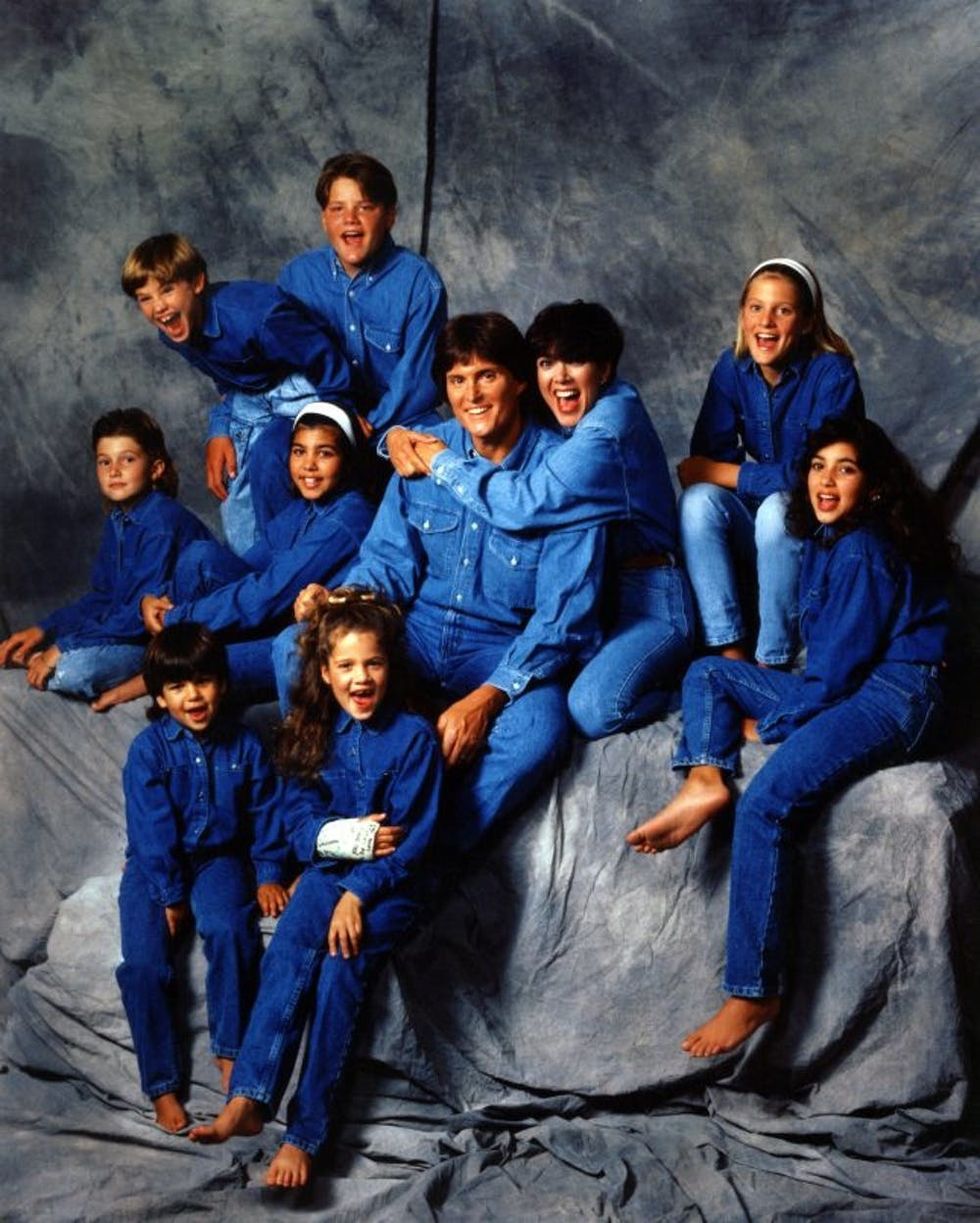 1. Baby Khloe: The Kardashian-Jenner family portraits are so iconic. Because of gems like these, we get to see the evolution of the family and laugh at the matching outfits. Khloe's wavy brown hair with natural highlights was so absolutely adorable, we almost want her to bring this look back. Let's take a moment to also honor her denim jumpsuit. (Photo via Maureen Donaldson/Michael Ochs/Getty)
Raven Khloe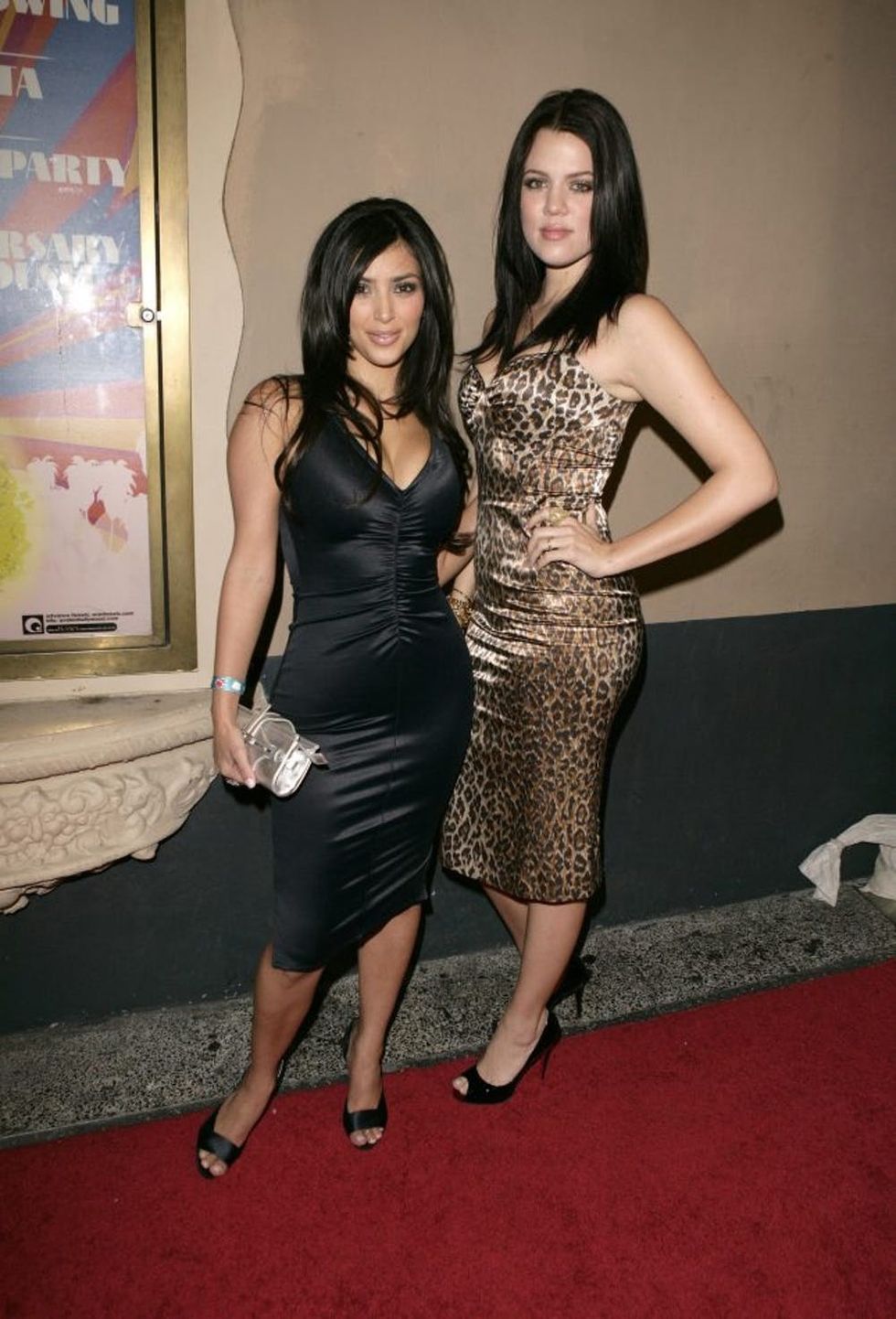 Khloe is almost unrecognizable with such dark hair and her '90s era choppy cut. Her vampy hue, leopard slip dress and sky-high heels made her look like a cast member of The Craft, but she still pulled it off. (Photo via Todd Williamson/Getty)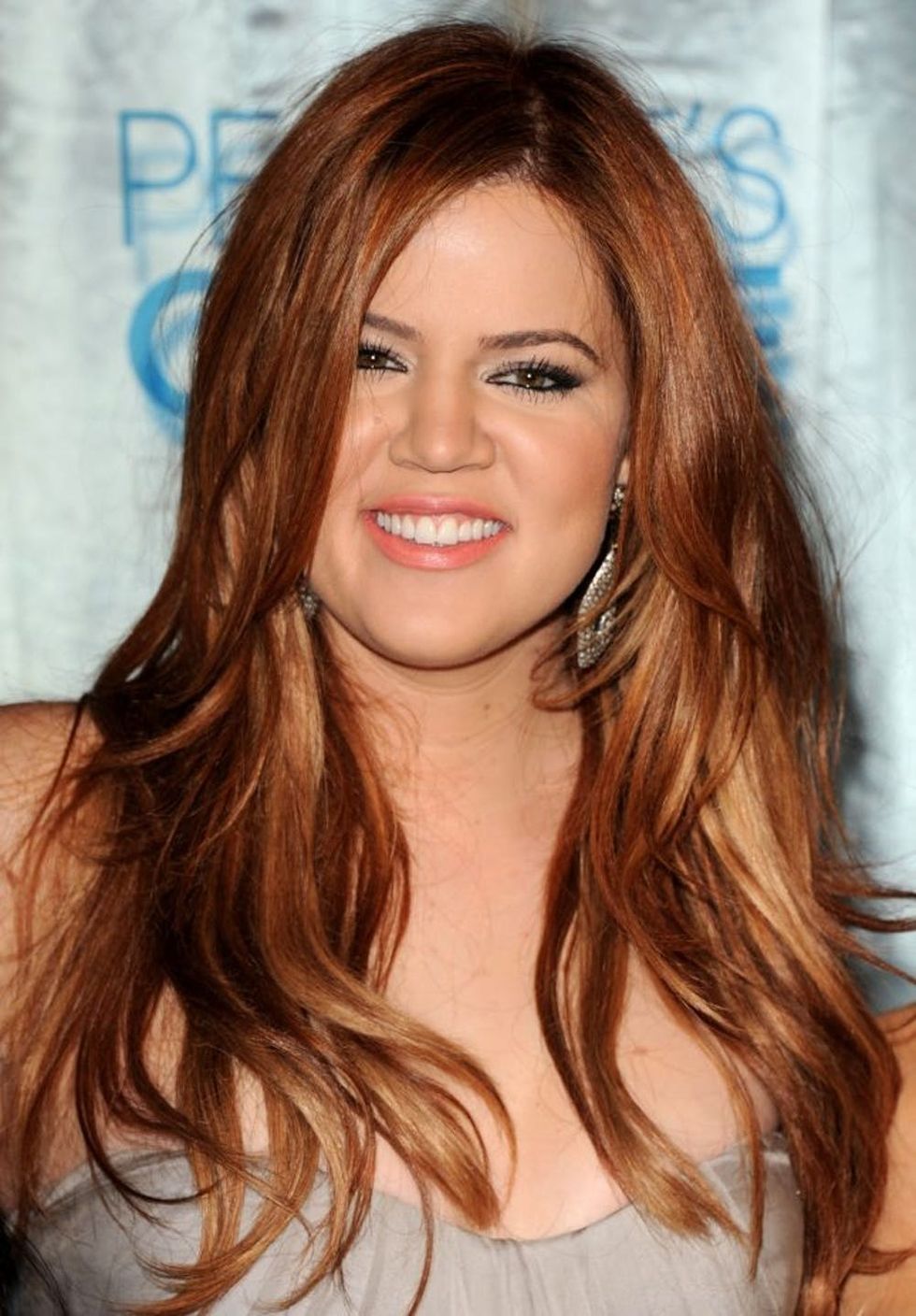 3. Ginger Khloe: In January 2011, Khloe K. went red — for a week. The usually Kautious Kardashian took a chance and then quickly returned to her brunette ways only a few days later. Needless to say, we loved the change from raven to auburn, even if it only lasted but a moment. (Photo via Jason Merritt/Getty)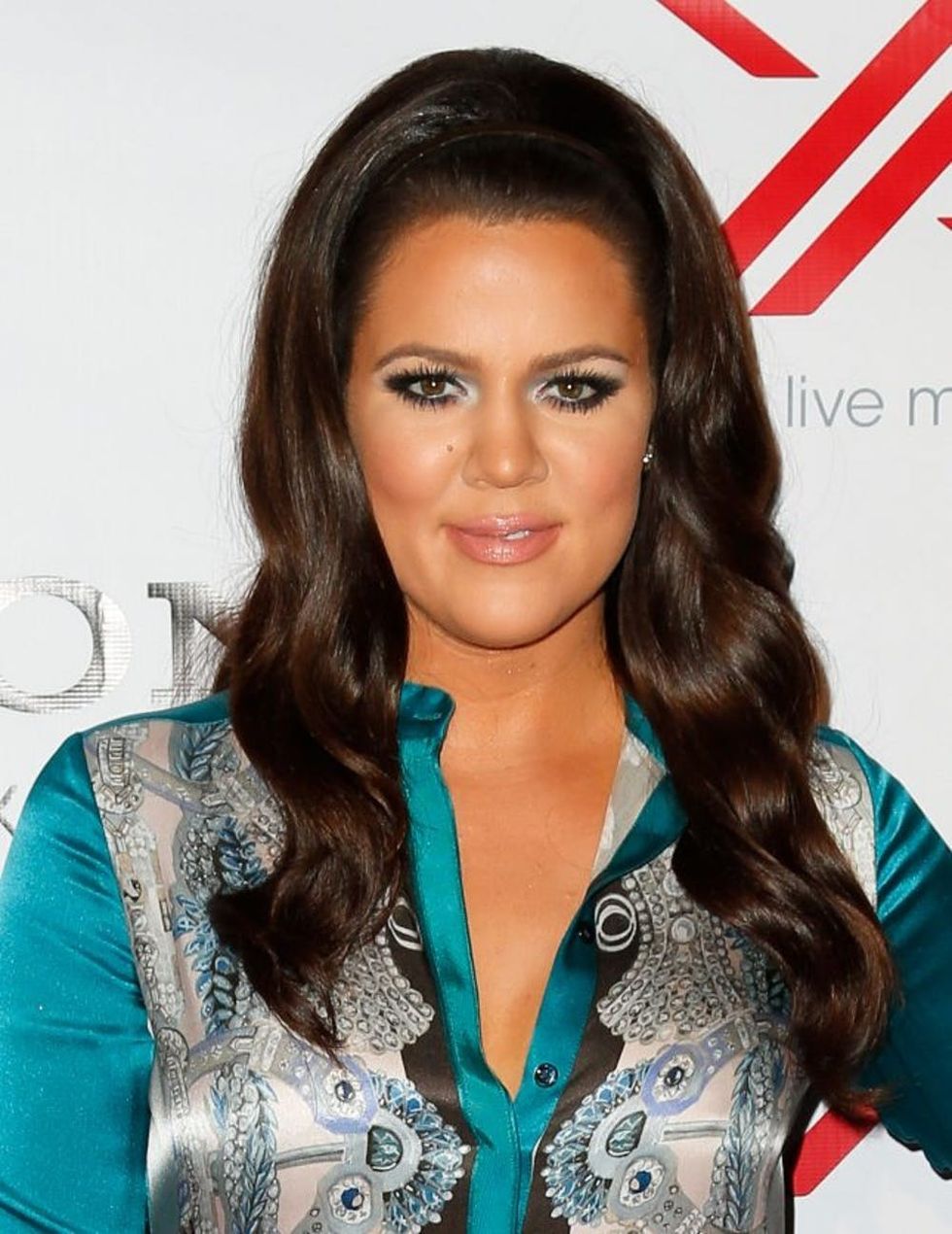 4. Bouffant Khloe: Khloe's giving us some serious Peggy Bundy vibes with this bouffant she rocked in 2012. The look may be a little dated, but dang does her hair shine. (Photo via Imeh Akpanudosen/Getty)
Fringed Khloe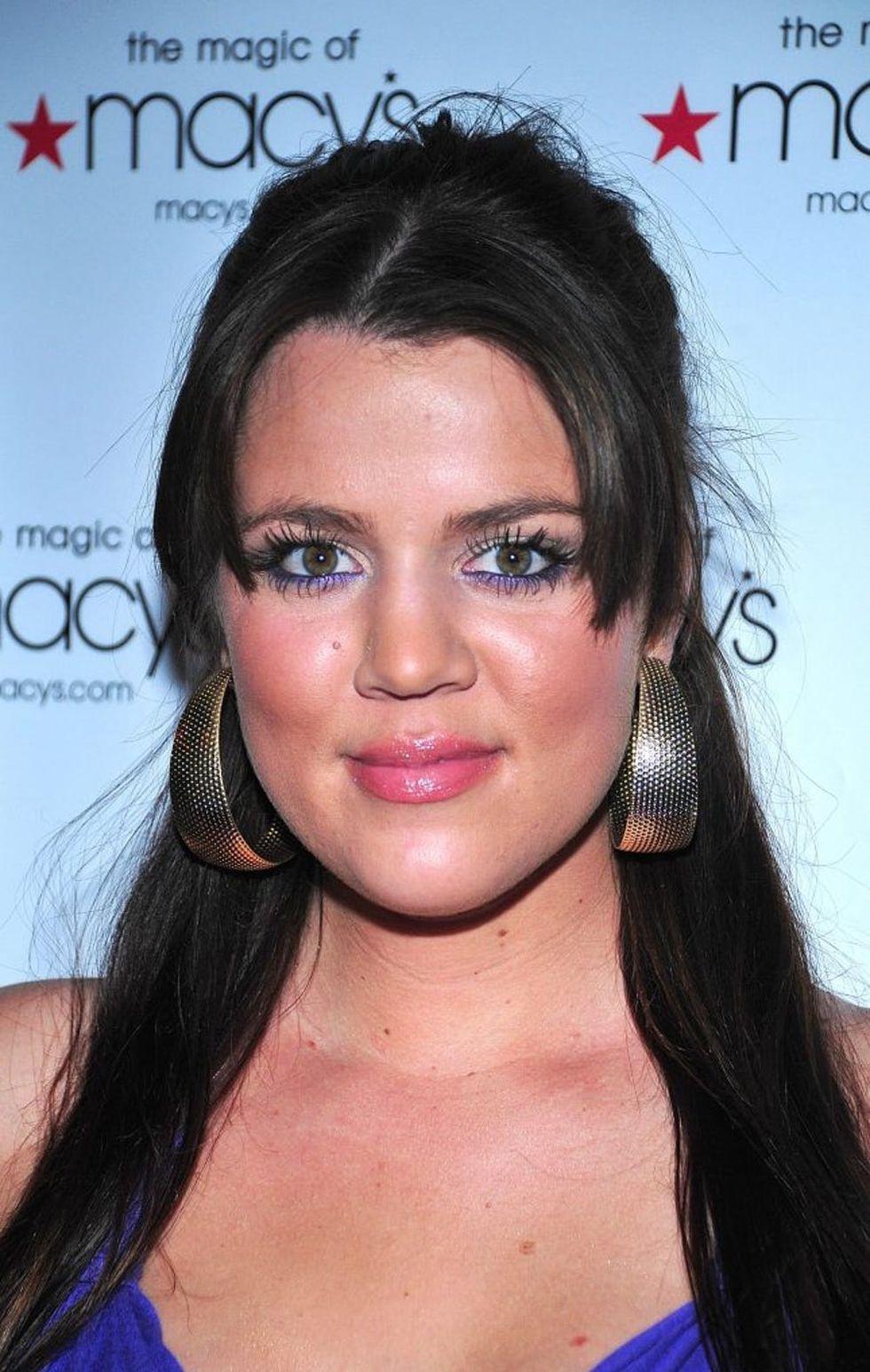 Before Khloe became the hair daredevil we know and love today, she liked to play it safe when it came to her locks. Way back when, her biggest hair risk was a set of dark brown bangs and a half-up 'do. While her new look wasn't that revolutionary, watching her grow out her bangs gave us a lot of inspiration. Pinned back, swept to the side, center parted and lots of adorable headbands helped us go through the long and painful process of growing out our tresses with Koko. (Photo via Michael Tullberg/Getty)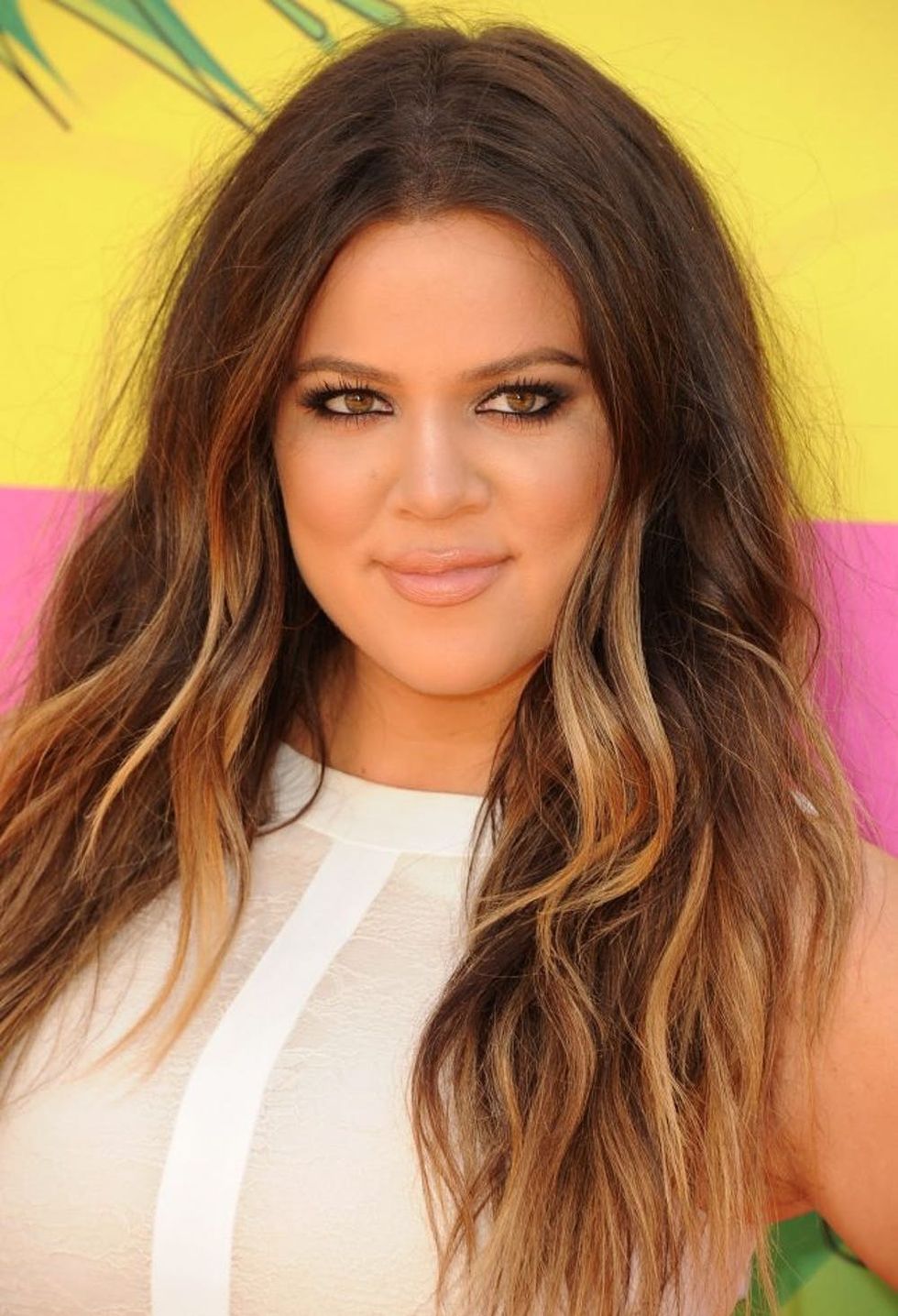 6. Side Braid Khloe: Always the clever chameleon, Khloe sidestepped the popular shaved side trend by donning seriously stylish micro cornrows. With her full curls swept to one side, Khloe mastered the look without the commitment.
7. Ombre Khloe: After what seriously felt like eons of being a sultry brunette, Khloe began her trip to greener — err, blonder — pastures. Her ombred hair complemented her complexion, brought out an inner glow and seemed to signal a new beginning for the trendsetter. (Photo via Frazer Harrison/Getty)
Slick Khloe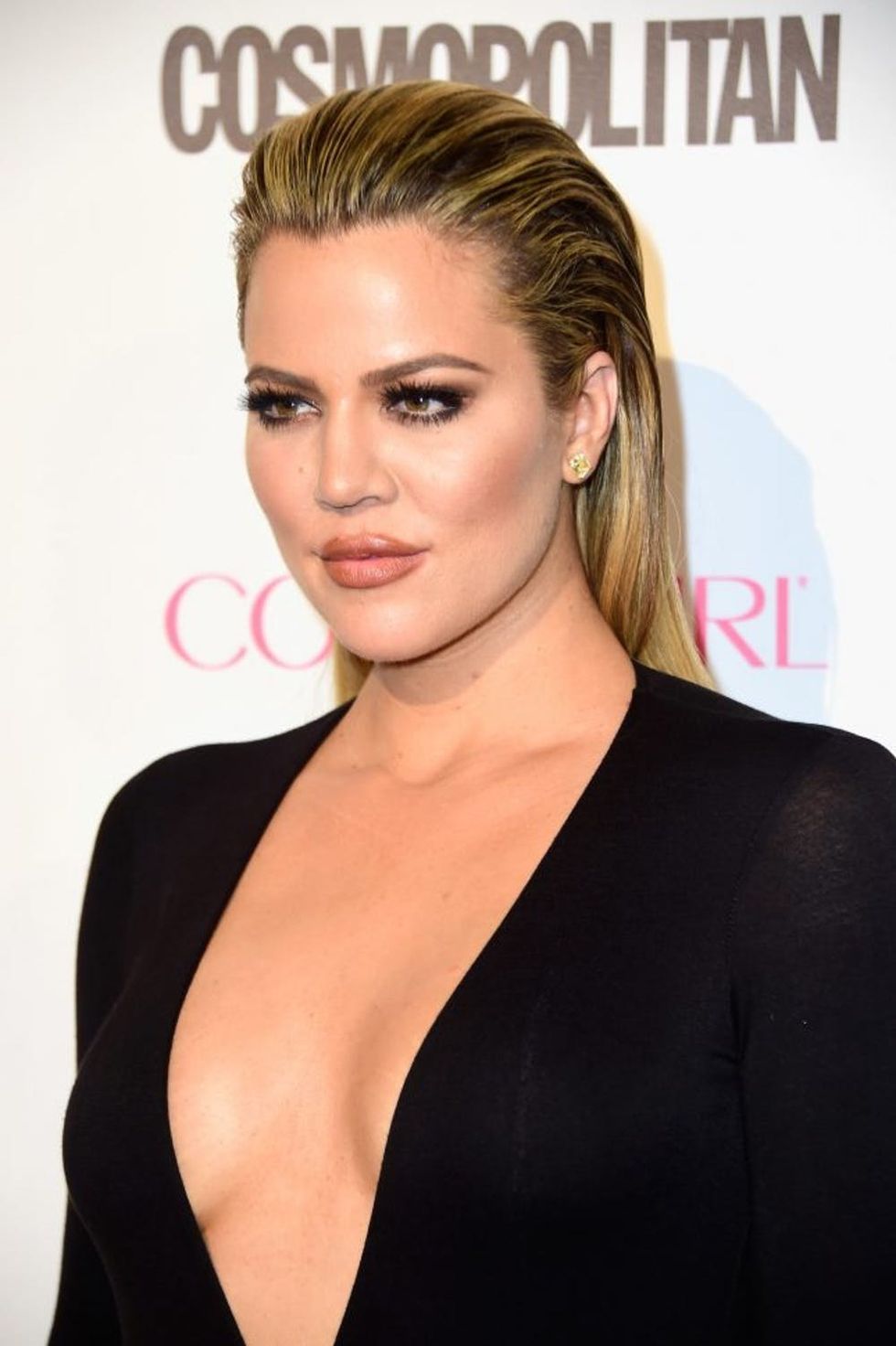 The slicked-back locks look is really easy to recreate, yet looks so runway-level luxurious. This minimalist style lets Khloe's signature bomb makeup take center stage. (Photo via Frazer Harrison/Getty)
Blonde Khloe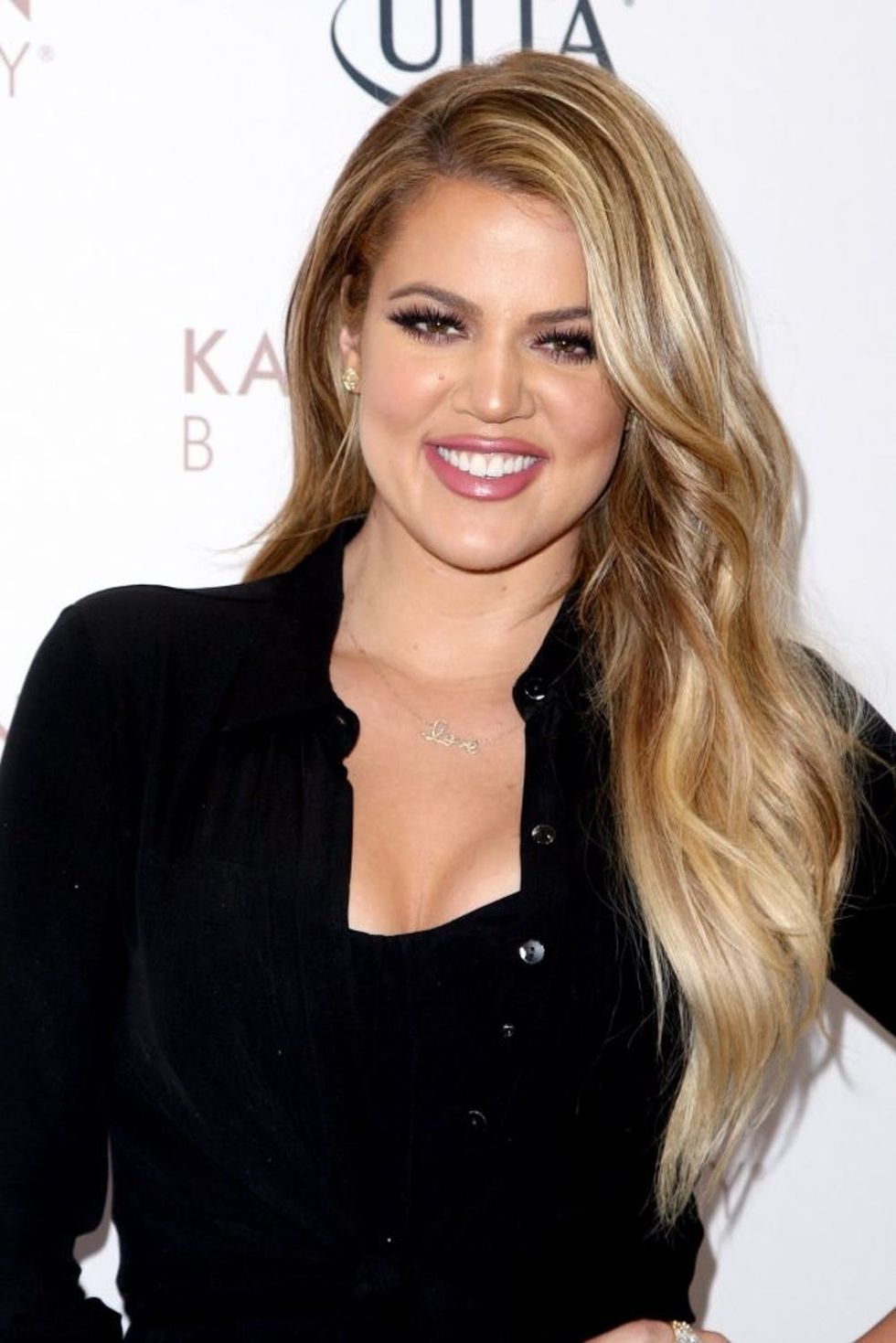 Usually when the sisters make a hair change, it's thanks to a high-quality lace-front wig. But Khloe, stepping out from the close-knit clan, actually dyed her hair blonde very gradually and deliberately. (Photo via Frazer Harrison/Getty)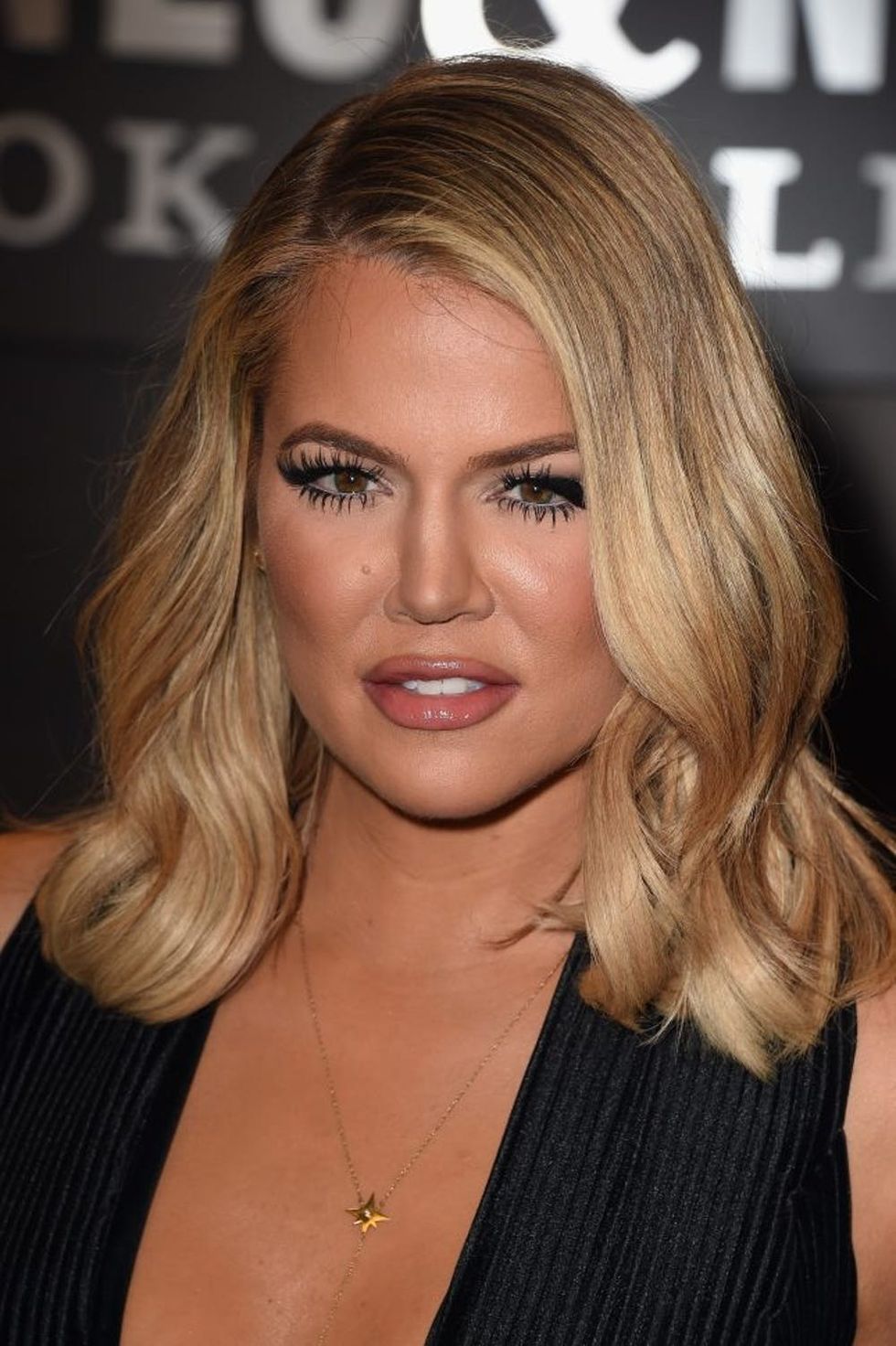 12. Double-Bun Khloe: The only thing better than one bun is two, and who better to show us than Khloe? Her look is a little cute, a little playful and a whole lotta sexy in this easy-to-execute style.
13. Short Khloe: Throughout Khloe's hair transformation, one thing has remained constant: her long, flowing locks. Then, in late 2015, she chopped it all off. It was the lob that launched a thousand lobs, and we absolutely loved it. The shorter 'do coupled with the Kardashian's svelte physique gave us all the inspo we needed to hit the gym. (Photo via Frederick M. Brown/Getty)
Septembre Anderson
Septembre Anderson is a multimedia journalist, cultural critic and media commentator. Her published work covers topic areas like fashion, beauty, lifestyle, current events, social justice and health + wellness. While her passions are her profession, Septembre also enjoys losing herself in science fiction and fantasy novels and waiting patiently for the next A Song of Ice and Fire book.
Hair