You Won't Believe These Recipes Are Under 450 Calories
Mar 19, 2019
Sure, we always try to eat healthy, but with winter blues, the end of resolution season, and a long stretch until bikini time, it's nice to have a little reminder — and a helpful round of recipes — to kick your cooking into gear. Forget juice cleanses and crash diets: These recipes, all under 450 calories, don't sacrifice flavor, substance, or your favorite foods. You won't believe just how tasty, low-cal versions of breakfast, lunch, dinner, and dessert can be.
---
Breakfast Recipes
3. Twice Baked Potato Egg Boat: At just 394 calories (if you use one slice of bacon as opposed to two), this egg boat is loaded with deliciousness.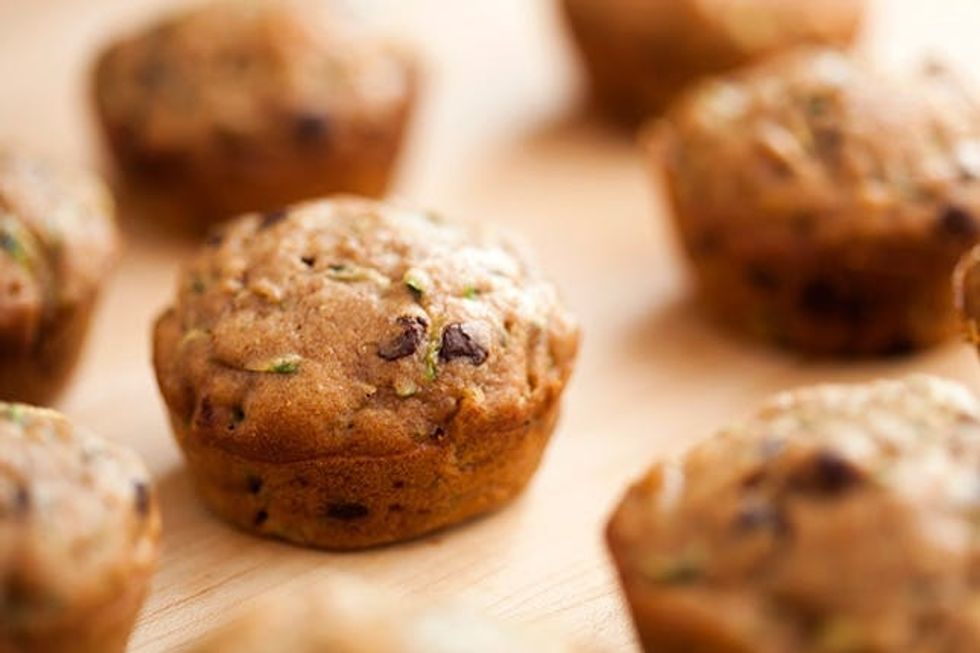 Make a batch of our chocolatey muffins and enjoy them all week long. They're so good, we promise you won't even notice there are veggies inside. Bonus: At 150 calories each, you can treat yourself to more than one.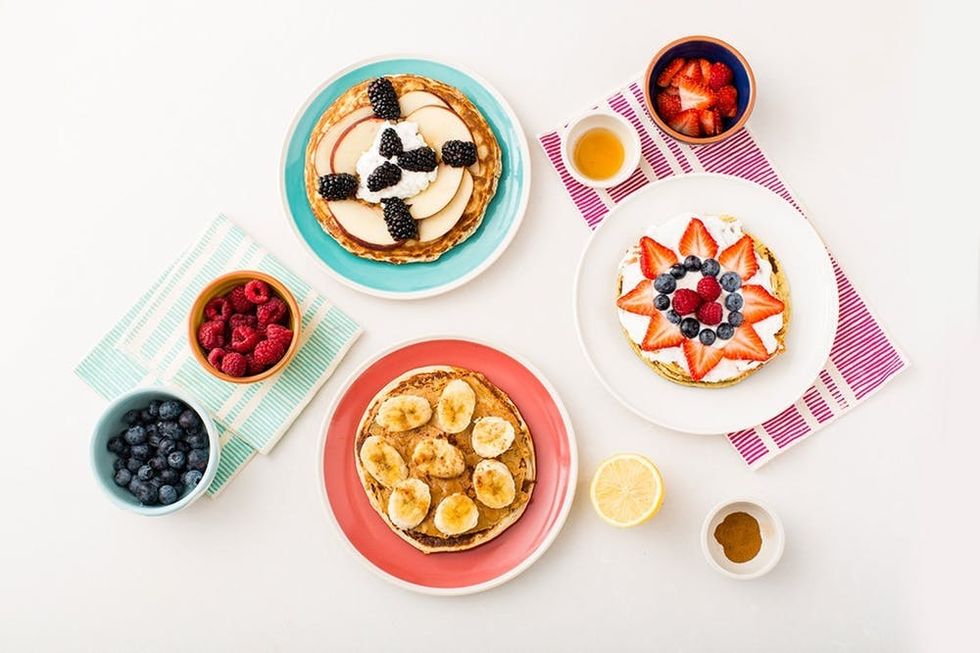 When you think "healthy," a tall stack of pancakes doesn't normally come to mind. But a few of these diet-friendly pancakes will help you meet your daily protein needs with roughly 24 grams per plate.
4. Mermaid Veggie Bowl: Keep it heavy on the veg and tofu and light on the rice and avo to reign in the calorie count. (via Brit + Co)
Lunch Recipes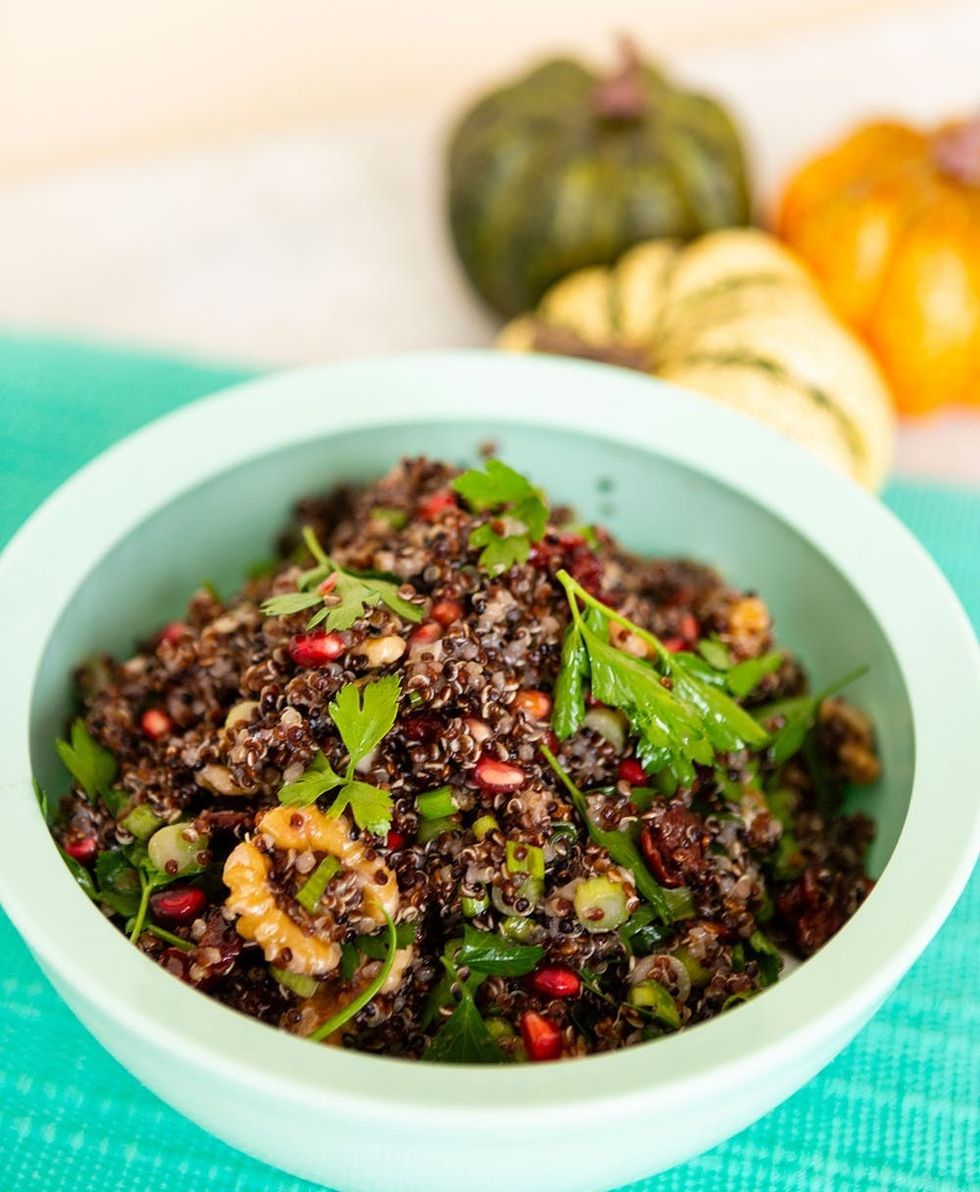 Fix up quinoa with your fave fruit, nuts, and herbs, and dive into a bowl of tastiness. This particular version comes in at 401 calories per serving. (via Brit + Co)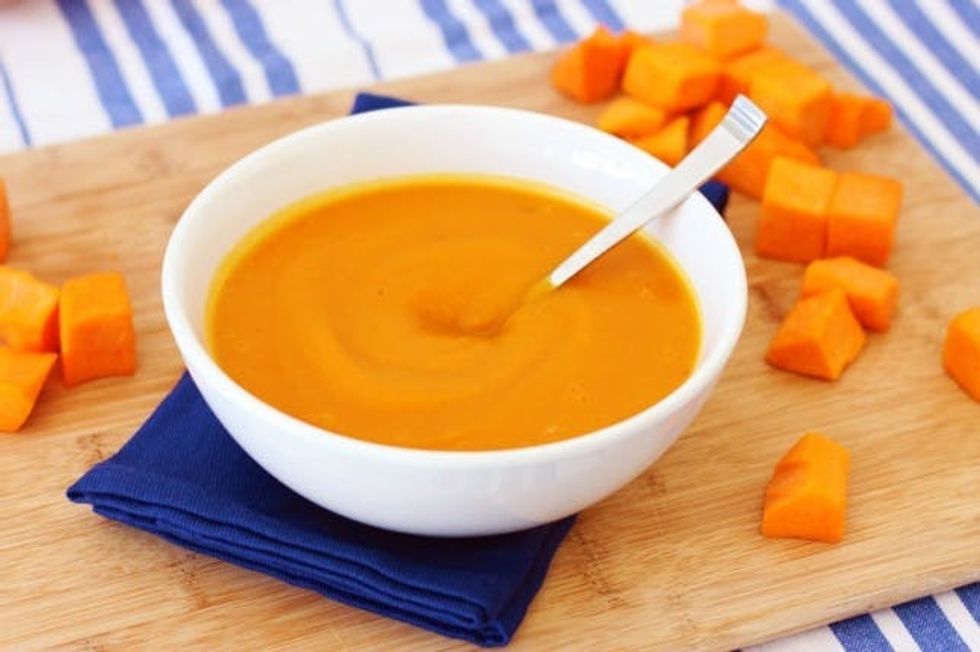 All you need is five ingredients to make a bowl of sweet and savory soup that comes in at 110 calories per serving. (via Brit + Co)
Dinner Recipes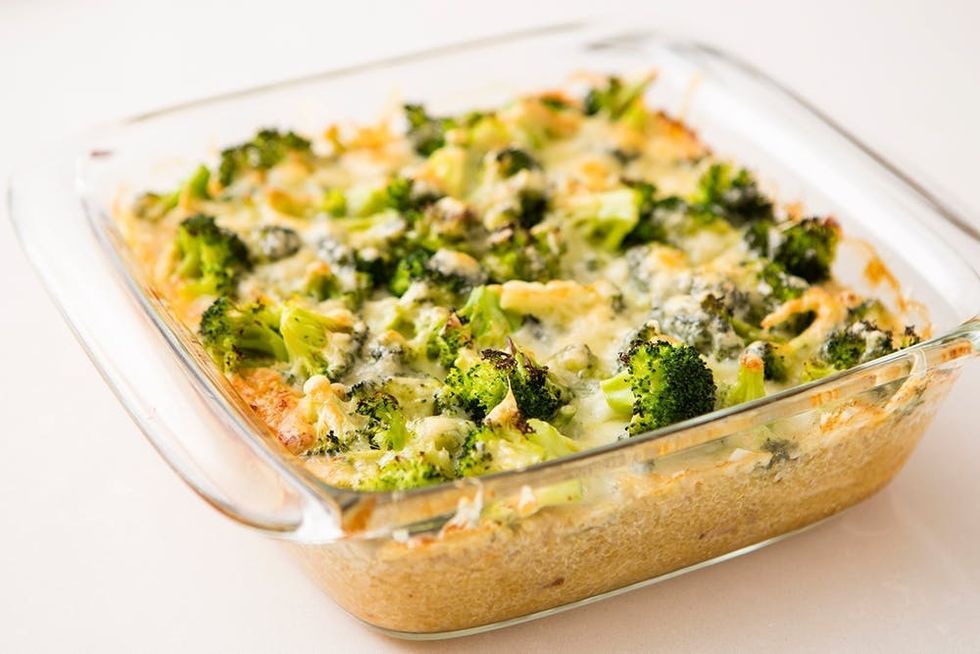 No need to give up the ultimate comfort food. If you leave out the bacon, this casserole, complete with plenty of cheese and broccoli, is 414 calories per serving. (via Brit + Co)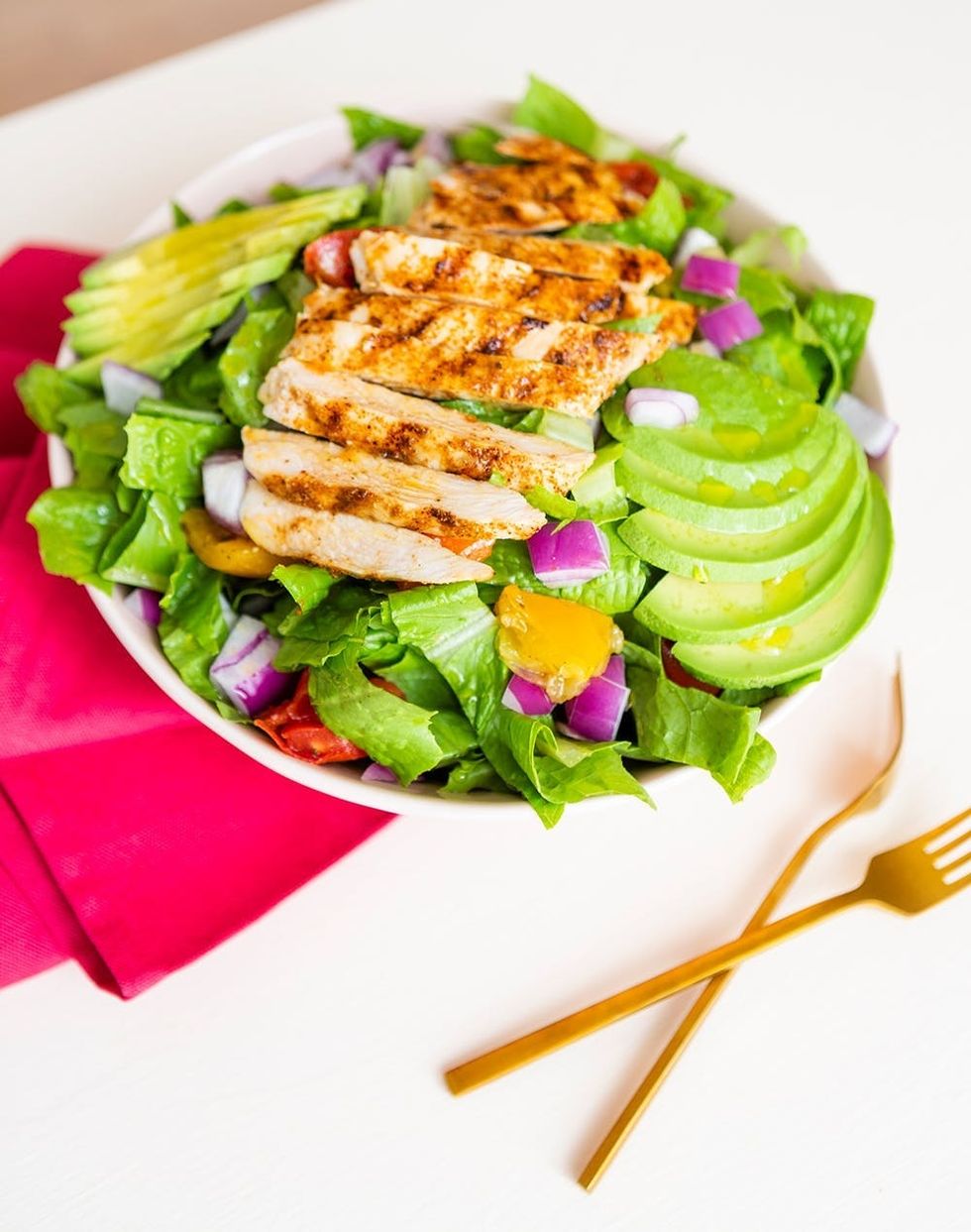 You can't go wrong with a plateful of flavorful chicken and filling avo. Add a drizzle of olive oil, and you've got taste-bud magic for well within your calorie limit. (via Brit + Co)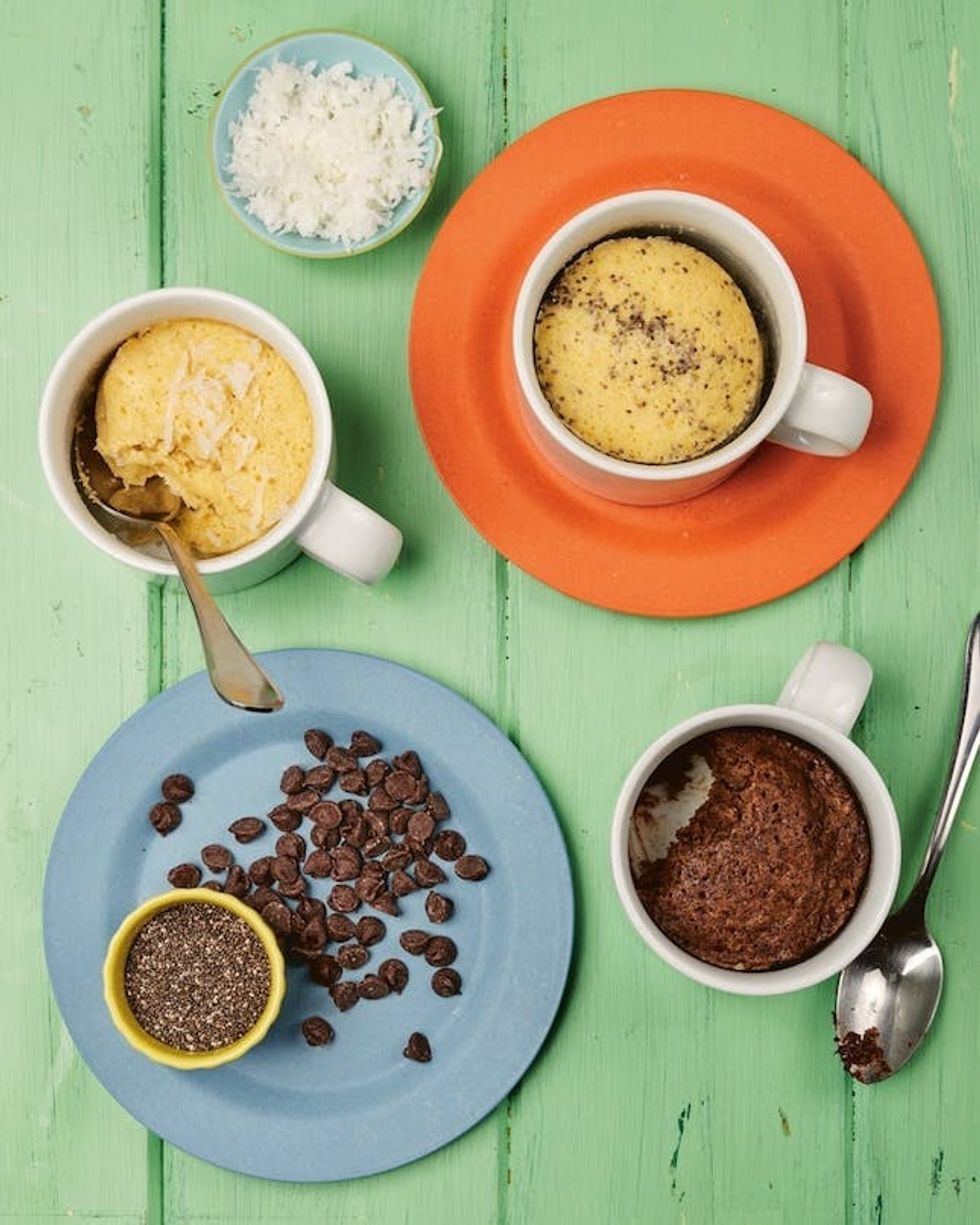 It's a sweet finish, and the base for this single-serving mug cake is only 395 calories. (The lemon chia version is only 19 calories more, and is a zesty way to curb your sweet tooth.) (via Run Fast. Cook Fast. Eat Slow: Quick Fix Recipes for Hangry Athletes; photo via Alan Weiner)
Dessert Recipes
Allyson Dickman
Allyson is an editor in Washington, DC. A fan of all things food and travel she's always on the hunt for her next adventure, a good bite to eat and the next best thing to truffles. You can find pics of her delicious travels on Instagram at @allyren.
Recipes