Make Pinterest's Most Popular Whole30 Chicken and Avocado Salad Recipe
Oct 21, 2018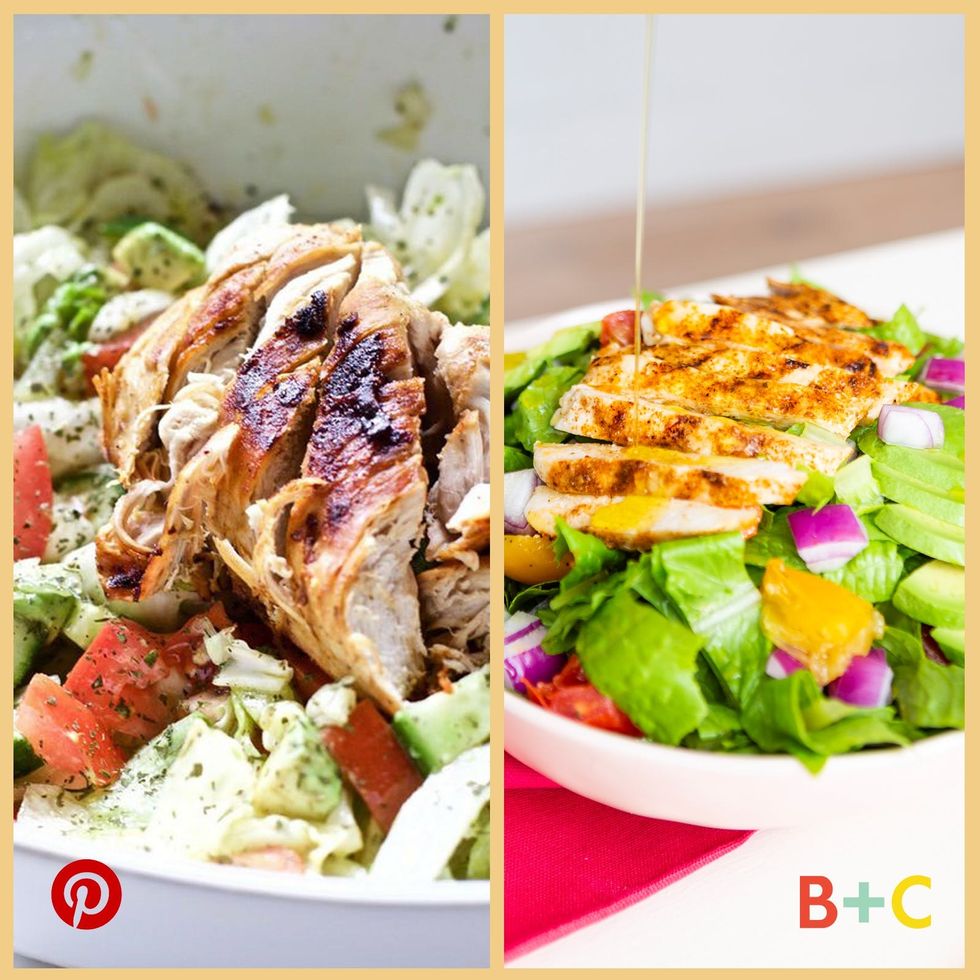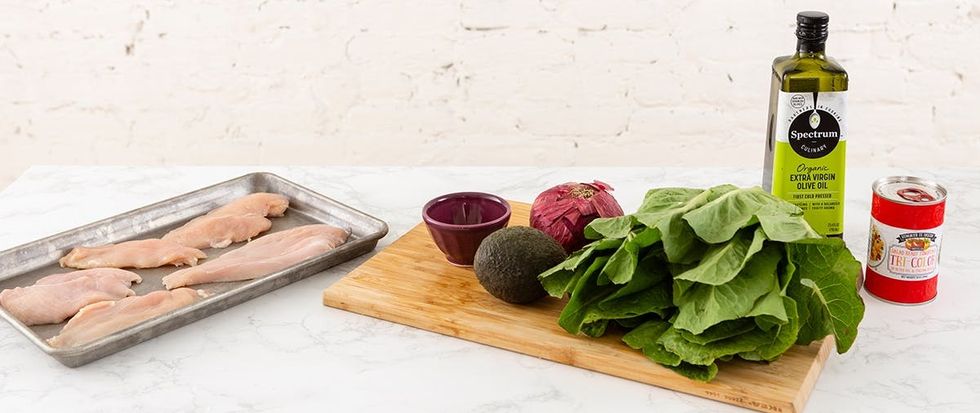 Ingredients
2 boneless skinless chicken breasts
1/2 teaspoon paprika
1/2 teaspoon garlic powder
1/2 teaspoon chili powder
1/2 teaspoon cumin
1 tablespoon olive oil, plus more for pan
salt and pepper, to taste
2 cups romaine lettuce or baby spinach
1 large tomato, cut in a large dice
1 small red onion, cut in a medium dice
1/2 cup cucumber, cut in a half moons
2 avocados, sliced
1 tablespoon olive oil
1 cilantro fresh or dried
1/2 teaspoon salt
1/2 teaspoon pepper
Directions
Wash and pat the chicken breasts dry.
In a small bowl, mix together the paprika, garlic powder, chili powder, cumin, two large pinches of salt, a few cracks of black pepper, and olive oil.
Evenly sprinkle the spices on each side of the chicken breasts.
Heat a large cast iron pan over medium-high heat. Drizzle in about 1 tablespoon of olive oil. Cook chicken on medium heat, flipping halfway through cook-time, until it's no longer pink in center (approximately 15 minutes, depending on thickness).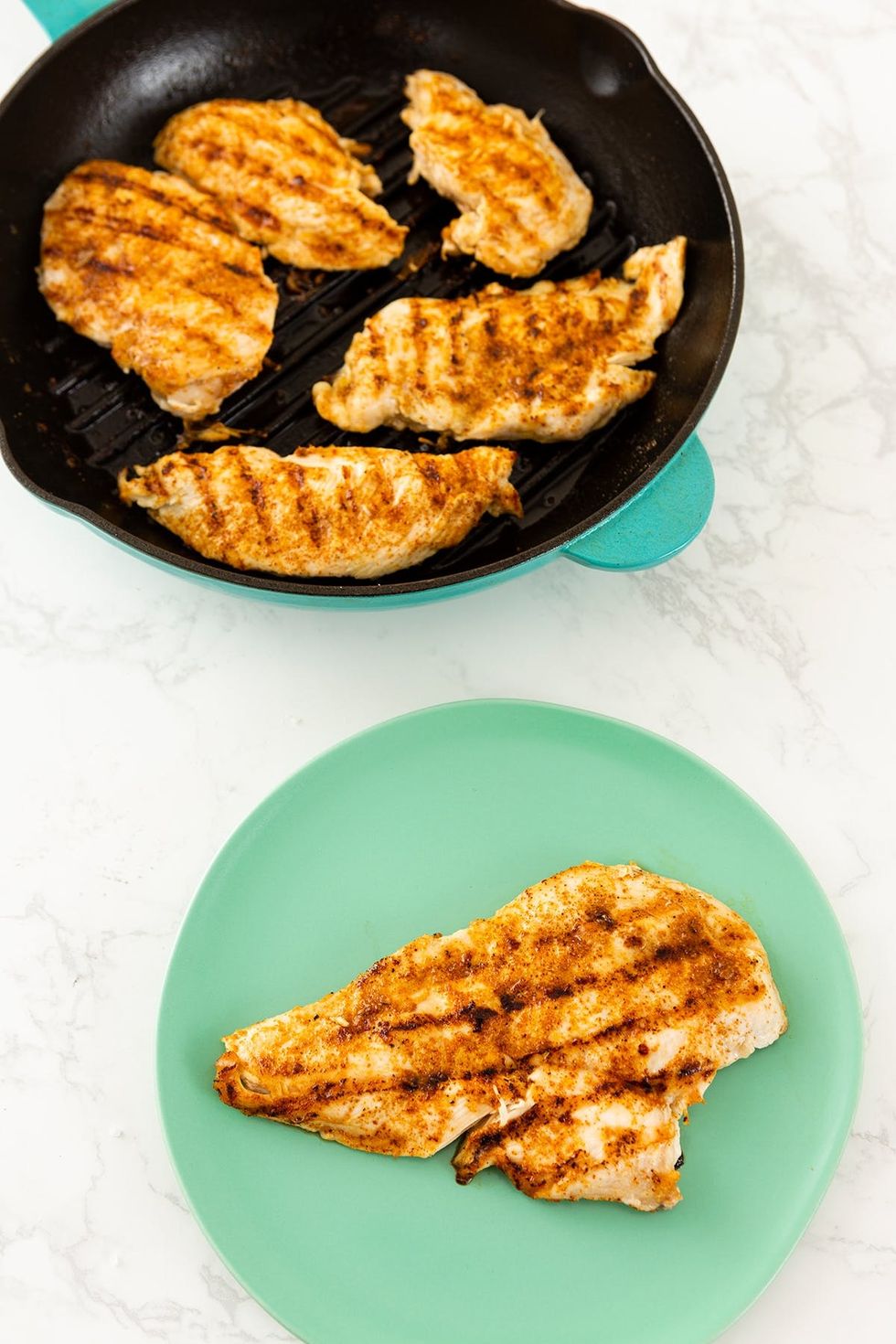 Add all the ingredients (except for the chicken and avocado) to a large salad bowl, drizzling the olive oil, and sprinkling the salt, pepper, and cilantro. Toss with tongs.
Remove the chicken and cut diagonally into strips. Place on top of salad along with the sliced avocado, and serve immediately.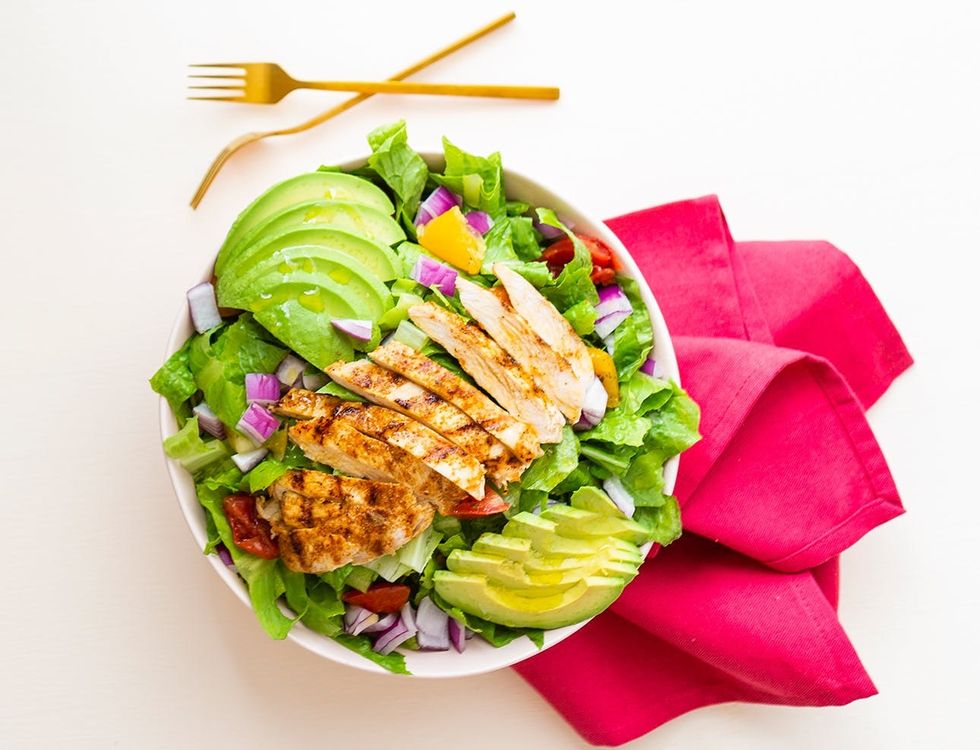 Anna Monette Roberts
As Brit + Co's Food Editor, Anna Monette Roberts has an insatiable appetite for developing tasty dishes. When she's not dreaming about her next meal, she's . . . well, probably cooking up her creations. Her favorite foods include chewy chocolate chip cookies, Rosé Champagne, and gooey French cheeses — in no particular order.
DIY Recipes
If you lack a certain way with words, then perhaps you can rely on showing how you feel this holiday season with an artful greeting card you can make at home! Brit dropped by our crafting studio where we teamed with Camp by Walmart to create a choose-your-own-adventure holiday card tutorial. In the interactive video, it's up to you to decide what type of card you want to make — sentimental, or stylish? Three-dimensional, or keep it simple? After you've selected your design vibe, Brit helps you assemble it all together so your last-min card is ready to send. Get ready to pick up a few new DIY tricks when you watch the video now!
Holidays