Get to Know the Beautiful Model With Down Syndrome Who Just Landed 3 Campaigns
Aug 14, 2015
Here at Brit + Co HQ, we're all about challenging the standards of beauty previously put in place. With plus-size supermodels like Denise Bidot stunning in un-Photoshopped swimsuit campaigns, it's evident that beauty doesn't come in a factory-sealed, package. It's found everywhere and in anyone. Perhaps Tess Holliday said it best: #effyourbeautystandards.
Madeline Stuart is an 18-year-old girl from Australia, but she's might have something else to add to her resume that not every teen can — a couple modeling campaigns under her belt. What's more, she's going to be the second model with Down syndrome (after Jamie Brewer last year) to strut down the runway at New York Fashion Week. Talk about being an absolute inspiration. In an interview with Cosmopolitan, Madeline's mom Rosanne told the mag that she wished she "could be more like [her] daughter" because of Madeline's awesome ability to "walk into a room and not judge anyone." That's definitely something we should remind ourselves to do more often.
---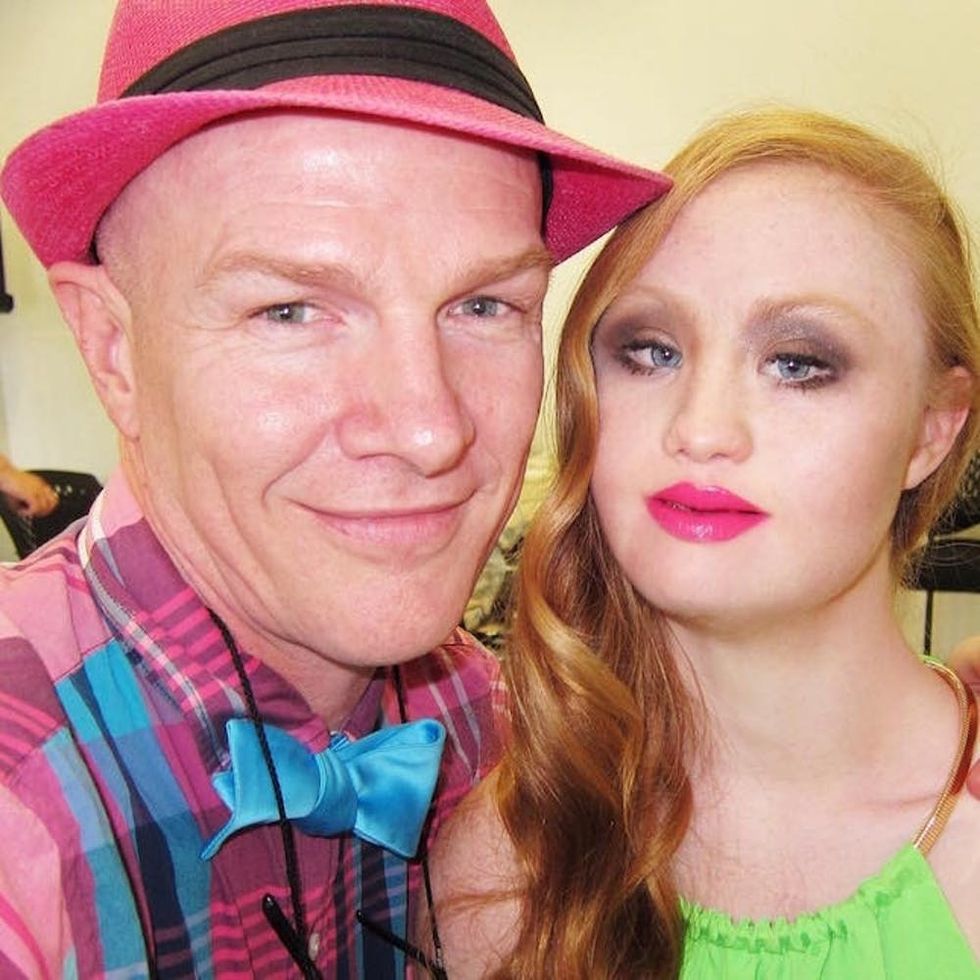 She's also the FIRST model with Down syndrome to ever sign a cosmetics contract. Most recently Madeline announced on her Instagram account her latest collab was with Glossi Girl Cosmetics, a brand founded by MUA Stephen Dimmick. The company posted this beautiful pic of Madeline with the caption: "#BTS with the fabulous @madelinesmodelling_ for our new #BeautyIS… campaign launching September 1." Smokey gray eyes + a hot pink lip? Yes, please!"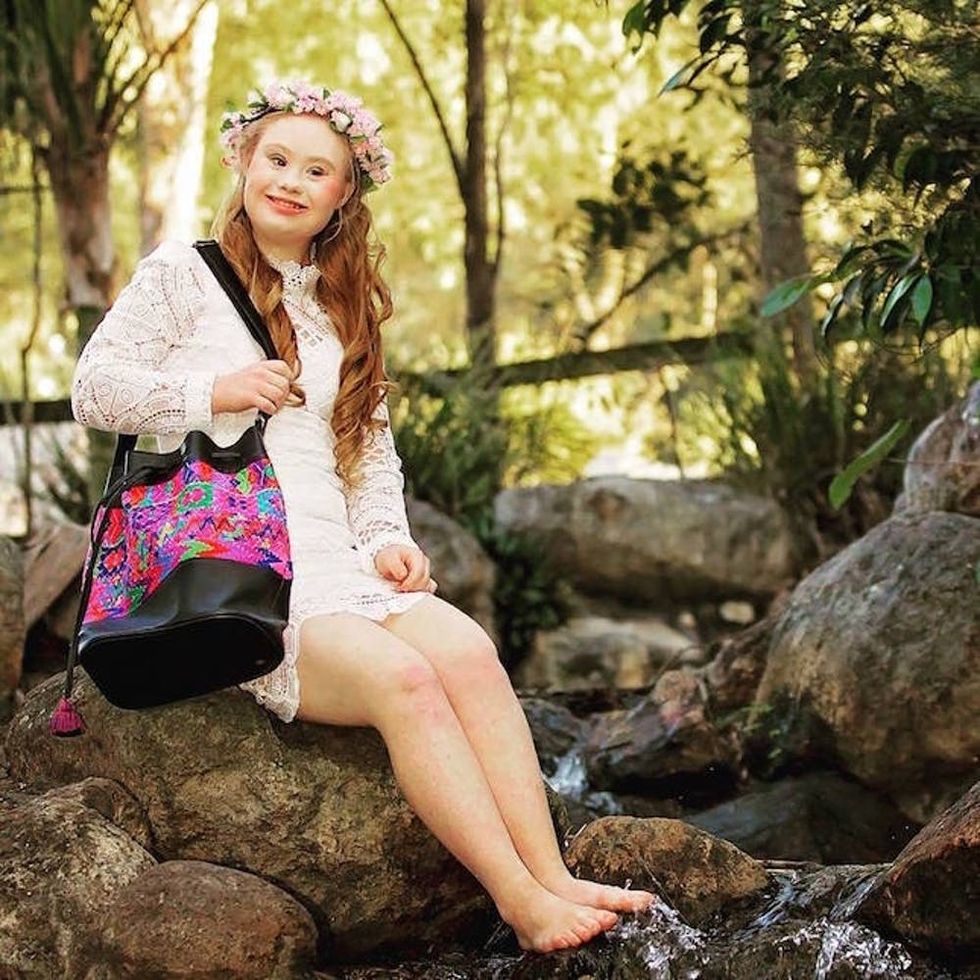 Madeline was tapped to be the face of everMaya, a brand that specializes in Guatemalan Huipil handwoven accessories and home goods. The brand also created a namesake bag for Madeline, and for every sale, five percent goes to benefit the National Down Syndrome Society. That gorgeous boho flower grown, long ringlets + barefoot totally makes her pass for a wood nymph in this shot.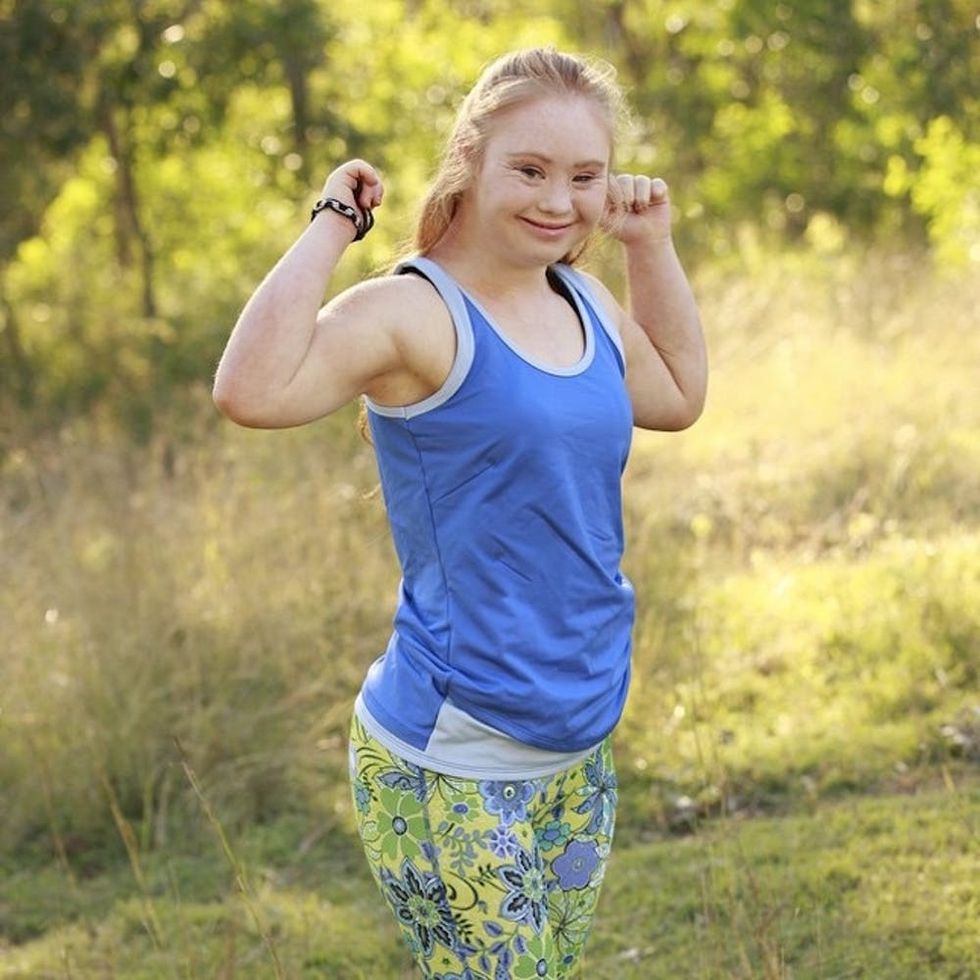 She was also featured earlier this year in a campaign by Manifesta, a super body-positive fitness wear brand. The size-inclusive line posted this gorgeous photo of Madeline on their Tumblr, where they stated that that "fashion industry doesn't have to be exclusionary." Amen to that.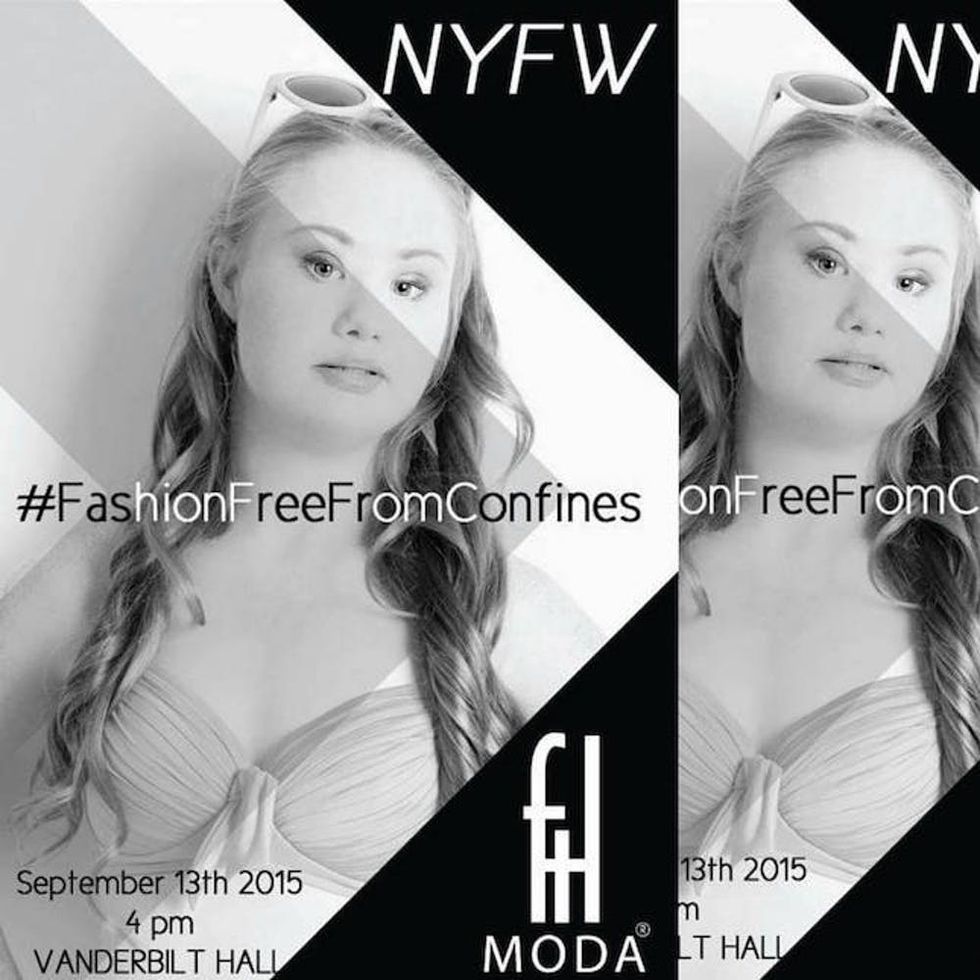 Madeline also announce on her Instagram that she'll be making her NYFW debut this fall on the runways of the Fause Haten show. Yep, the hard-working, stunning young model definitely deserves all the acclaim she's been getting.
Slay, Madeline, slay.
What do you think of Madeline's inspiring story? Tell us in the comments below!
(h/t Mashable, photos via @madelinesmodelling_+@glossigirlcosmetics + @manifesta)
Kimberly Wang
Kimberly Wang writes about all things pop culture, tech, style, and beauty. She's a Bay Area transplant and has an MFA in Creative Writing from Columbia University. On a sunny New York day, you can find her hanging out with her mini schnauzer Isabelle Jellybean on a blanket in Central Park.