This Is the Totally Unconventional Way the Olsen Twins Do Summer Fashion
May 19, 2017
When summer finally hits, we can't swap our long sleeves for tees and pants for overall dresses fast enough. For celebrities such as, say, Mary-Kate and Ashley Olsen, trying to hide away from the prying eyes of the paparazzi, it can be hard to give up those extra layers that help to keep them incognito.
---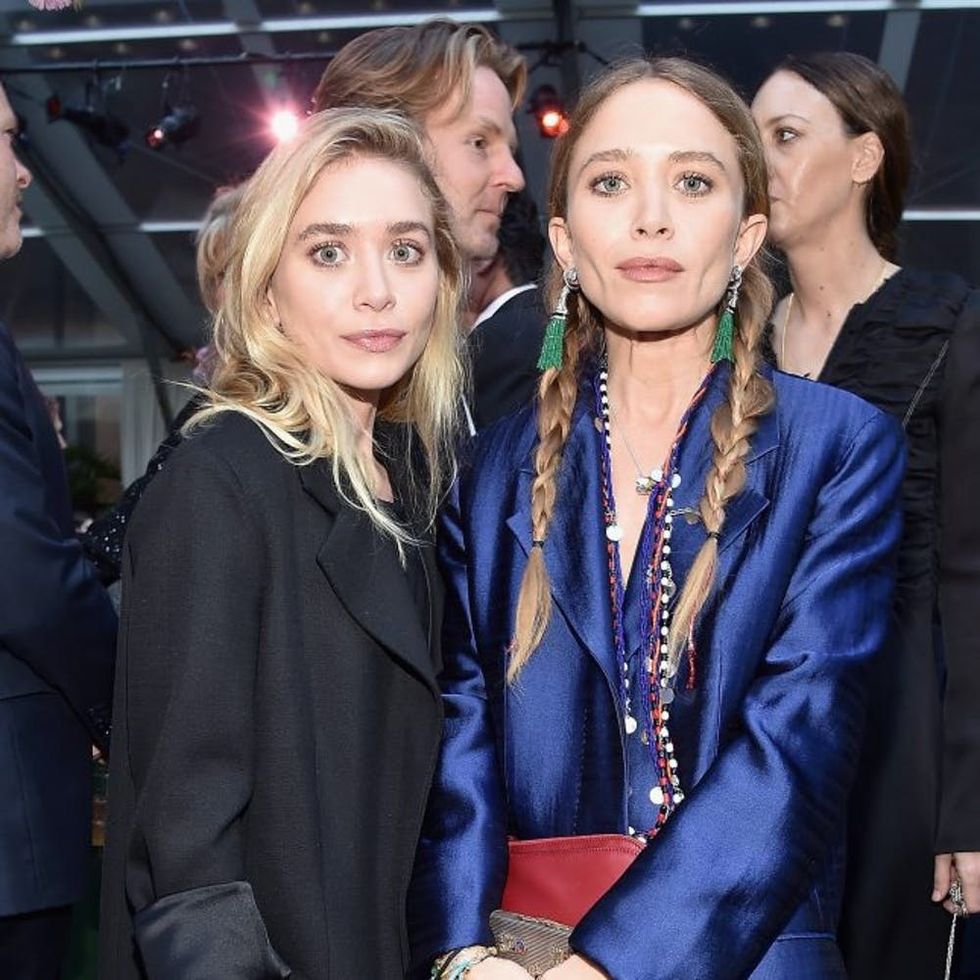 Perhaps that's why yesterday, as the heat index reached temps as high as 90 degrees in NYC, the fashion designers were spotted out and about rocking… coats and scarves!?
Stepping just outside their office, Mary-Kate was seen in a heat-attracting (oy!) black tee, wide-leg The Row trousers, and a double-breasted navy blue blazer atop it all. While it no doubt looked put-together AF, it also looked… uncomfortably hot.
Mary-Kate and Ashley Olsen rock similar looks as they step out together in NYChttps://t.co/w1cXU9KpXw

— Daily Mail Celebrity (@DailyMailCeleb) May 19, 2017
Wrapped up in a coordinating navy jacket (gulp!), a matching scarf (double gulp!!), and a navy maxi skirt, Ashley's outfit didn't appear to be much cooler. To be fair, with heat making the rest of the city swelter, it's possible they were merely dressing for a temp-controlled office — some of those ACs can really crank! Then again, it's also possible they were just doing their thing and marching to their own beat: These are girls who served as bridesmaids in goth black gowns, after all.
Still, we're practically sweating just thinking about it. Good thing Ashley has that bottle of water?
Do you think these two took it too far with their layers? Tell us over @BritandCo.
(h/t People; Photos via Patrick McMullan/Getty)