Here's How to Pick the Best Mattress for Your Zodiac Sign
Mar 08, 2018
With so many new mattresses on the market, each claiming to be the one-and-only solution to transforming your bedroom, it can be downright overwhelming to try to pick which brand deserves your hard-earned bucks. And after reading hundreds of reviews, we admit we've resorted to some, er, less traditional methods of trying to find the best one. Our latest strategy? Wayfair's zodiac-based approach to finding the one mattress that will suit your star sign and make sure you get the rest you need.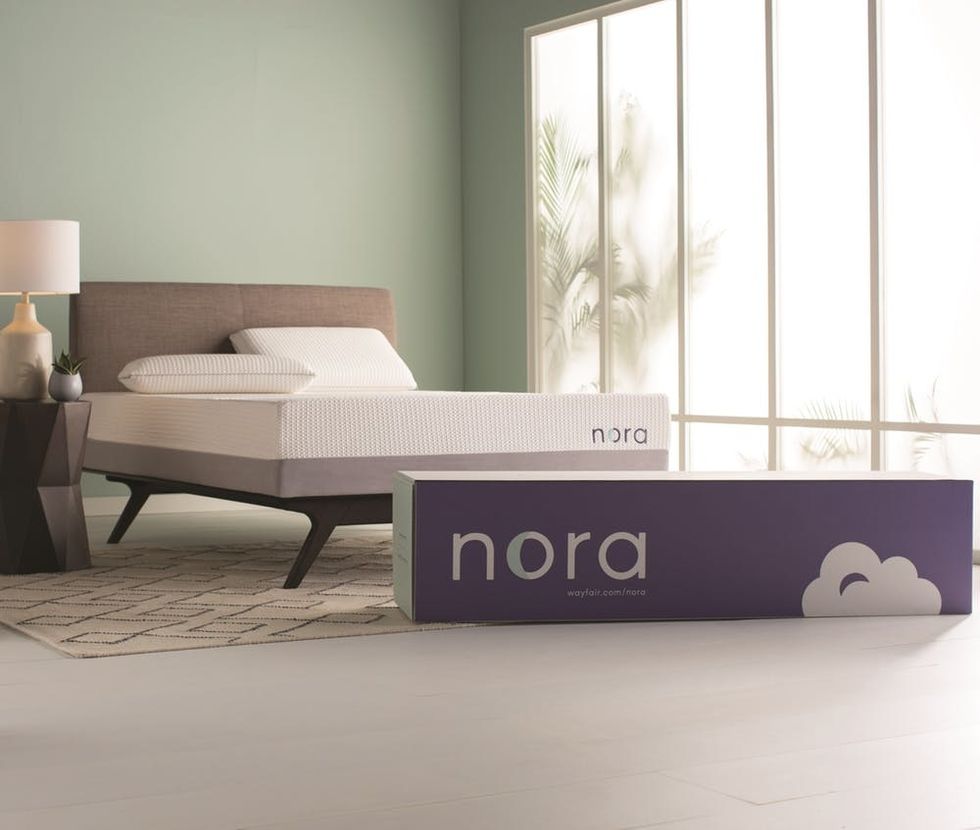 ---
Air Signs: Aquarius, Gemini, and Libra, this one's for you. Known for overthinking everything, these signs will benefit from a mattress that takes the guesswork out of the decision-making process. "Due to their overly analytical personality, air signs might lose sleep over weighing the pros and cons of a mattress, which is why a hassle-free option like Nora is their best bet," according to Wayfair. (And it can be returned for a full refund anytime in the first 100 days, so no need to second guess that decision.)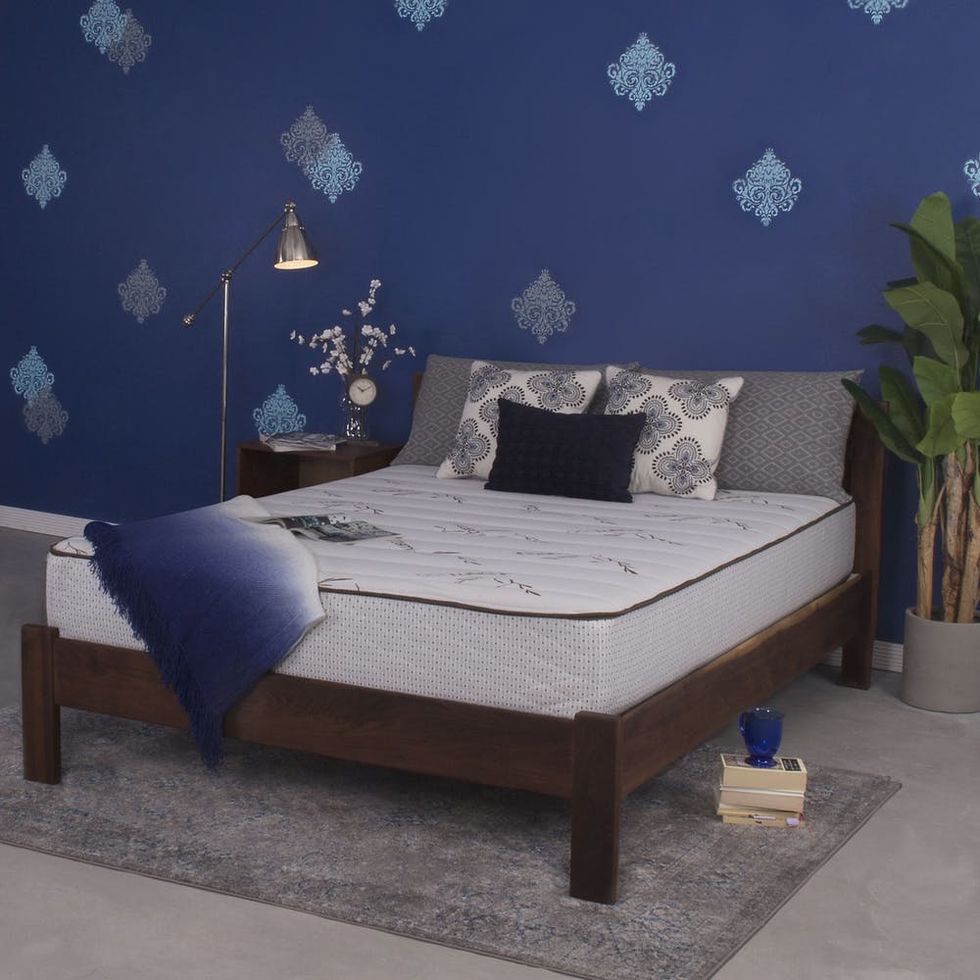 Water Signs: Pisces, Cancer, and Scorpio are known for their emotional, sensitive natures, so they need to find a mattress that takes care of them. "For someone with a delicate body and mind, a latex mattress is a great option, as they're hypoallergenic and have been proven to relieve pressure points and reduce pain, creating a tranquil night's rest," the retailer notes. The top suggestions for water signs? Alwyn Home Latex Mattresses, available in 10– or 12-inch options, or a Spindle 10-inch.
Fire Signs: Known for their instinct to help and nurture others, Aries, Leo, and Sagittarius should look for a mattress that does as much for their partner as they do. "To avoid disrupting your S.O. while they're catching Zs, a memory foam mattress is a smart choice. The sophisticated materials absorb motion, allowing you to toss and turn without interrupting your partner or pet," Wayfair says. The Perfect Sleeper by Serta offers both fire signs and their cosmic partners a restful night.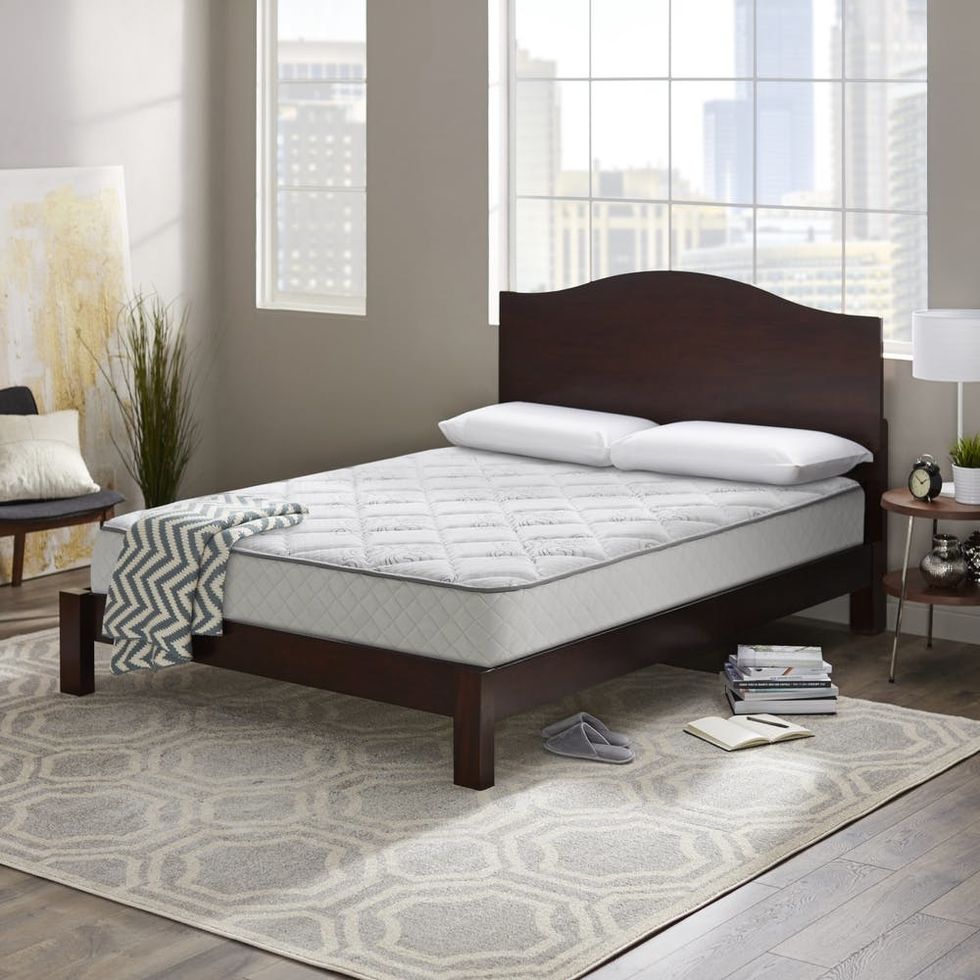 Earth Signs: It's often said that earth signs are creatures of habit, preferring to stick to a well-loved routine and enjoying familiar habits. "Given their penchant for keeping with what they know, earth signs will find comfort in a traditional innerspring mattress," according to the site. "Spring mattresses have evolved over time to provide unbeatable rest and are a great option for those who prefer the tried-and-true." The best bet for earth signs may well be an innerspring from Wayfair Sleep.
Were these star-sign recommendations spot on? Tell us on Twitter @BritandCo.
Brit + Co may at times use affiliate links to promote products sold by others, but always offers genuine editorial recommendations.
(Photos via Wayfair)
Emily Bihl
Emily Bihl is a freelance writer and sometimes-songwriter currently undoing a lifetime of healthy eating in the great city of New Orleans. When she's not writing, she can be found covered in clay at the ceramics studio or attempting an approximated downward dog. She likes her black labrador Selkie, unexpected anagrams, and cracking the sugar on creme brûlée with the back of a spoon.
Home Adulting
Still haven't taken up that new creative skills you swore you'd learn this year? Or ready to take your design skills to the next level? Let's say so long to the weirdest year ever by checking those big learn-something-new goals off our perpetual to-do lists.
We've teamed up with Clorox to give you the gift of unlimited creativity now through the end of the year. Once you sign up, you can take as many of our 120+ classes as you want for FREE for one whole month!
Here's how it works:

Head to brit.co/learn and sign up for the "All Access Pass."
Use the code "CLOROXCARES" at checkout to redeem your free month of classes.
You will be automagically signed up for Clorox's email list once you redeem your free all access pass. (It's the #1 Choice for Disinfection!)
Your pass lasts one month from when you checkout. This means you have unlimited access to all the classes during that month.
This offer is valid now through December 27, 2020.
Browse our catalog to find the right class for you, tell a friend and take the class together over Zoom, or organize a 'cocktails + crafts' night with a friend in your bubble so you can learn something new together.
What are you waiting for? Time to start learning all the things!

Thanks to Clorox for making this happen! When it counts, trust Clorox.
Lifestyle