The 10 Best Outfit Changes from the Met Gala After Parties
May 05, 2015
The annual Met Gala is an event that not only allows outrageous outfits, it encourages it. With an ever-changing theme, some of the biggest faces in pop culture walk the red carpet in getups like this year's dragon-inspired headdresses, ultra-revealing gowns and avant-garde silhouettes all around. These outfits are show-stoppers on the red carpet (case in point: that mic drop Rhianna dress), but they're not exactly practical for a night out in NYC. So, of course, the night usually involves an outfit change – or two. Here are some of the best sartorial transitions we spotted during fashion's biggest event of the year.
---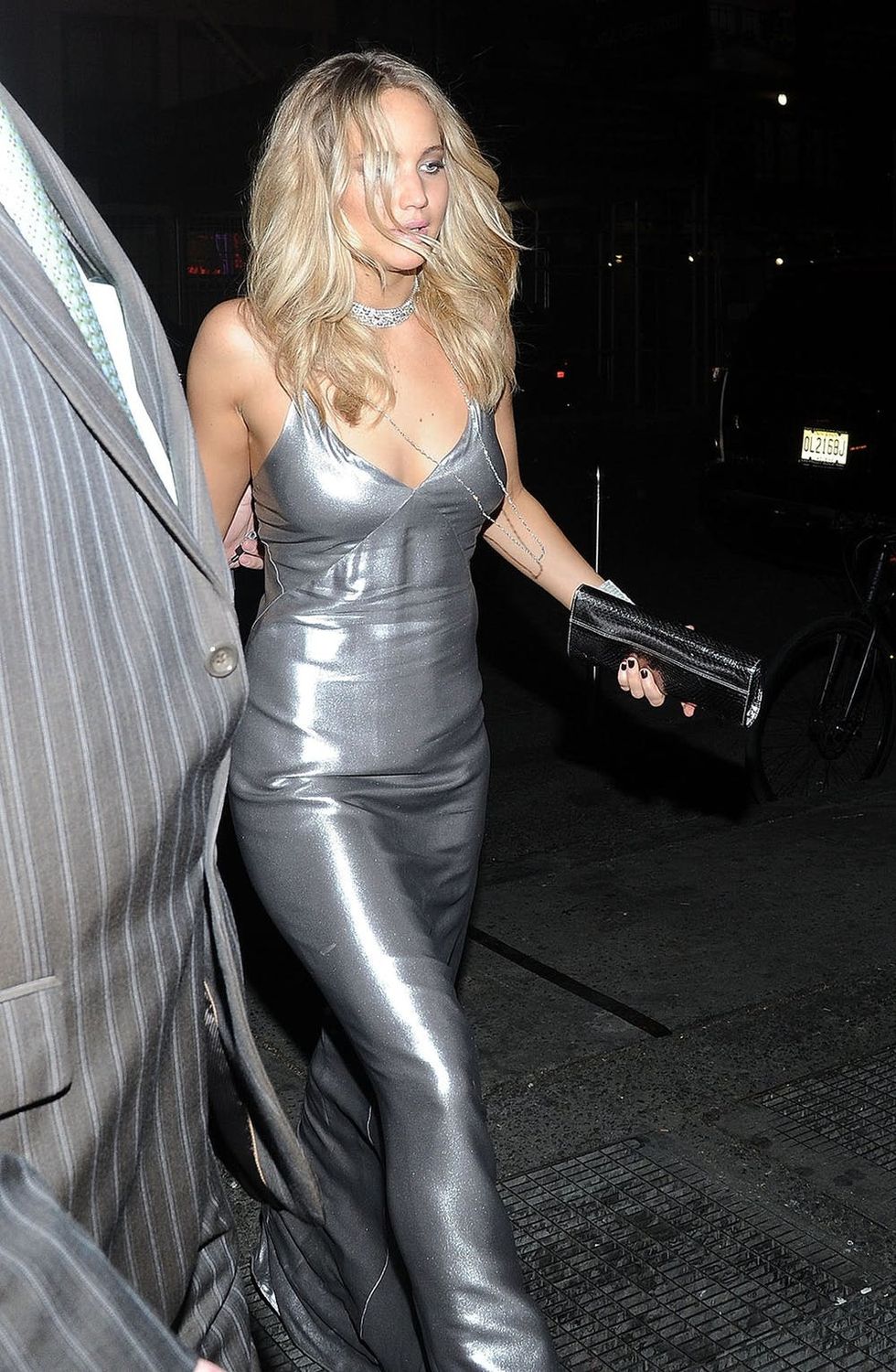 1. Jennifer Lawerence: From an updo to loose waves and a semi-conservative dress to this silver stunner, it's hard to pick which outfit of the night was better. We're going to go ahead and call it a tie. (Photo via Daniel Zuchnik/Getty)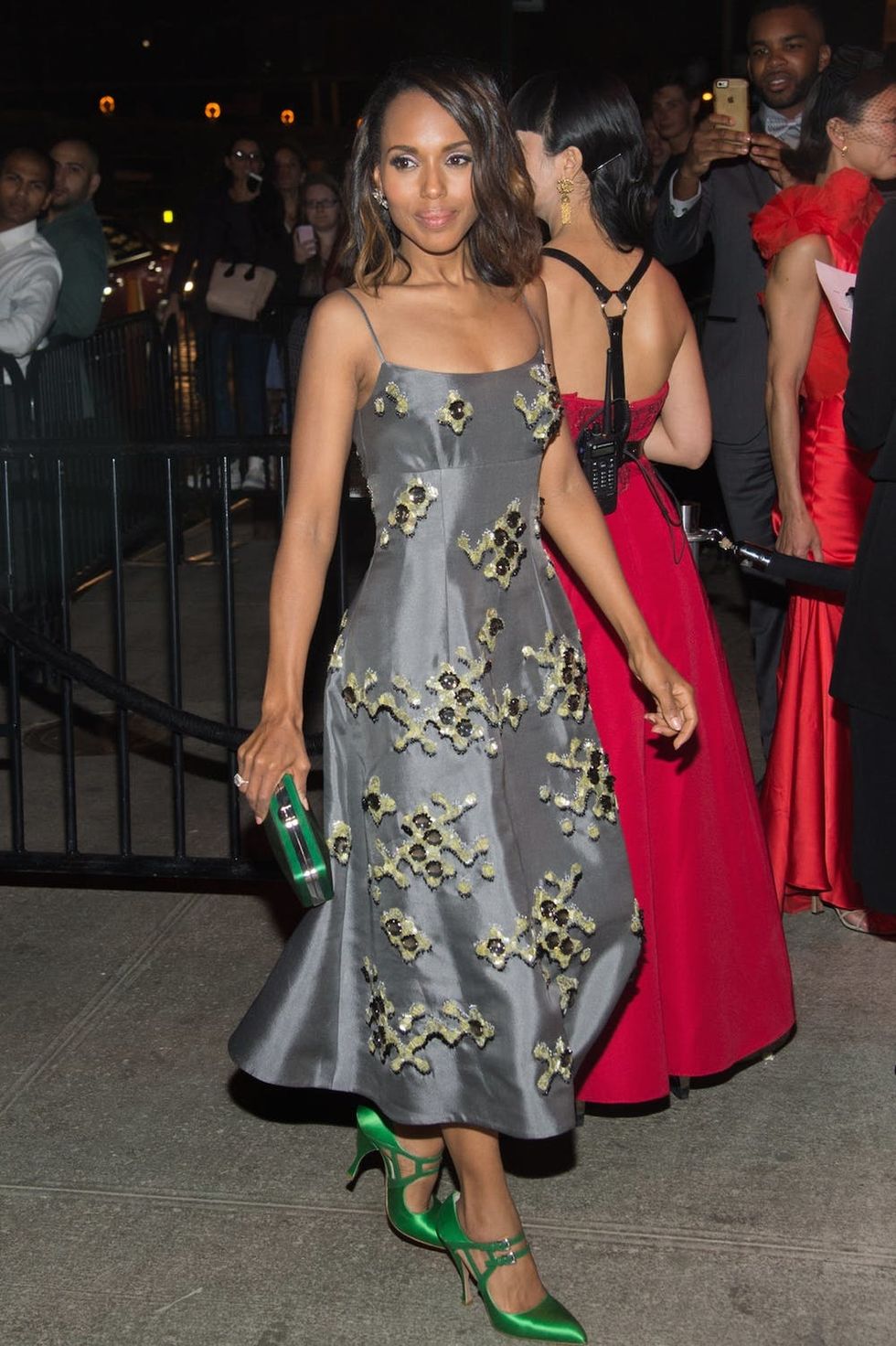 2. Kerry Washington: Kerry's bubblegum pink ballgown was definitely an eye-catcher but probably not the best for dancing. This floral midi is just begging to get down to some Beyoncé. (Photo via Mark Sagliocco/Getty)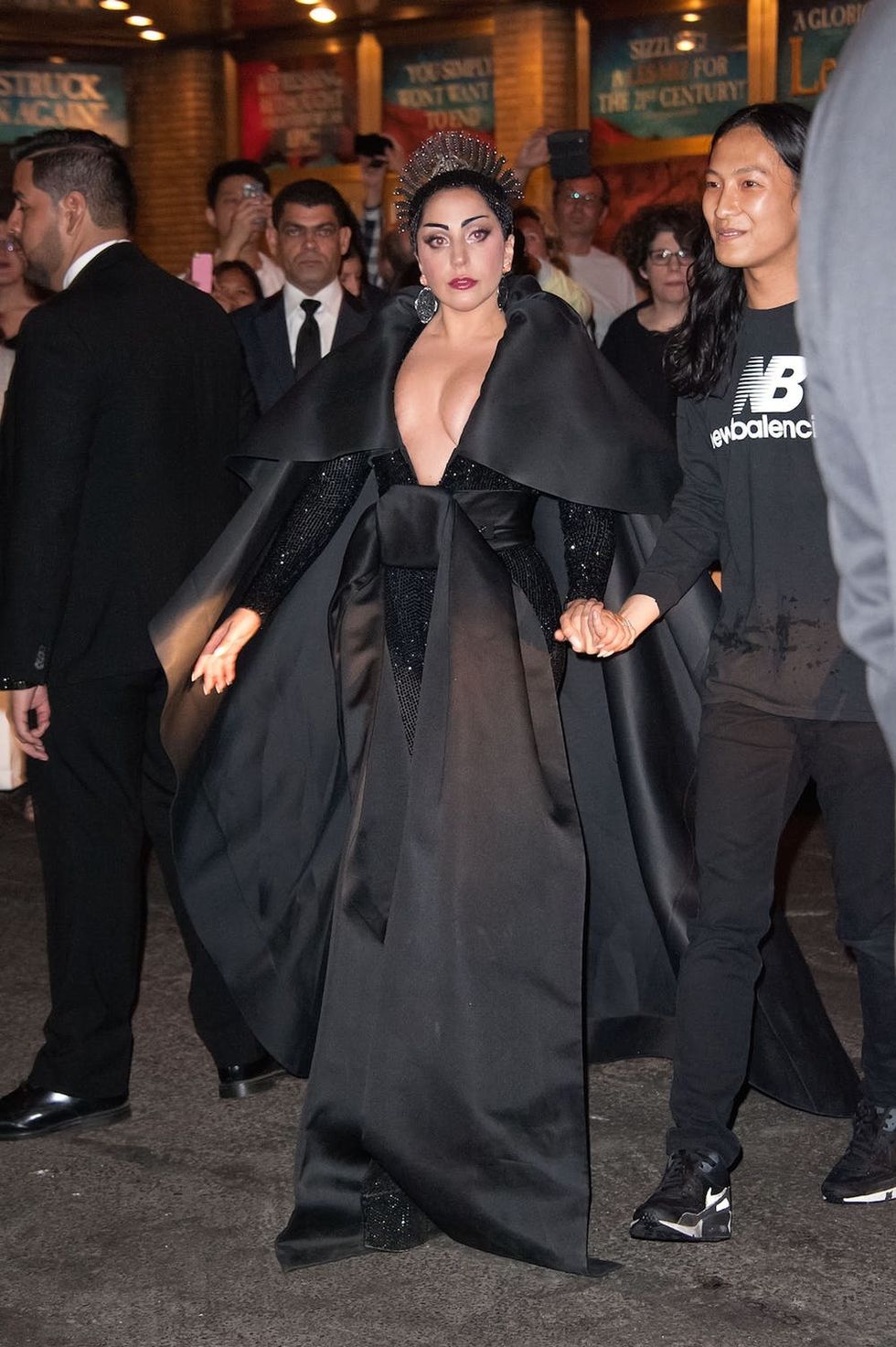 3. Lady Gaga: Maleficent? Is that you? Lady Gaga kept her vibe primarily the same, but swapped her white + black color scheme for a strictly monochromatic look with a touch of sparkle. (Photo via D Dipasupil/Getty)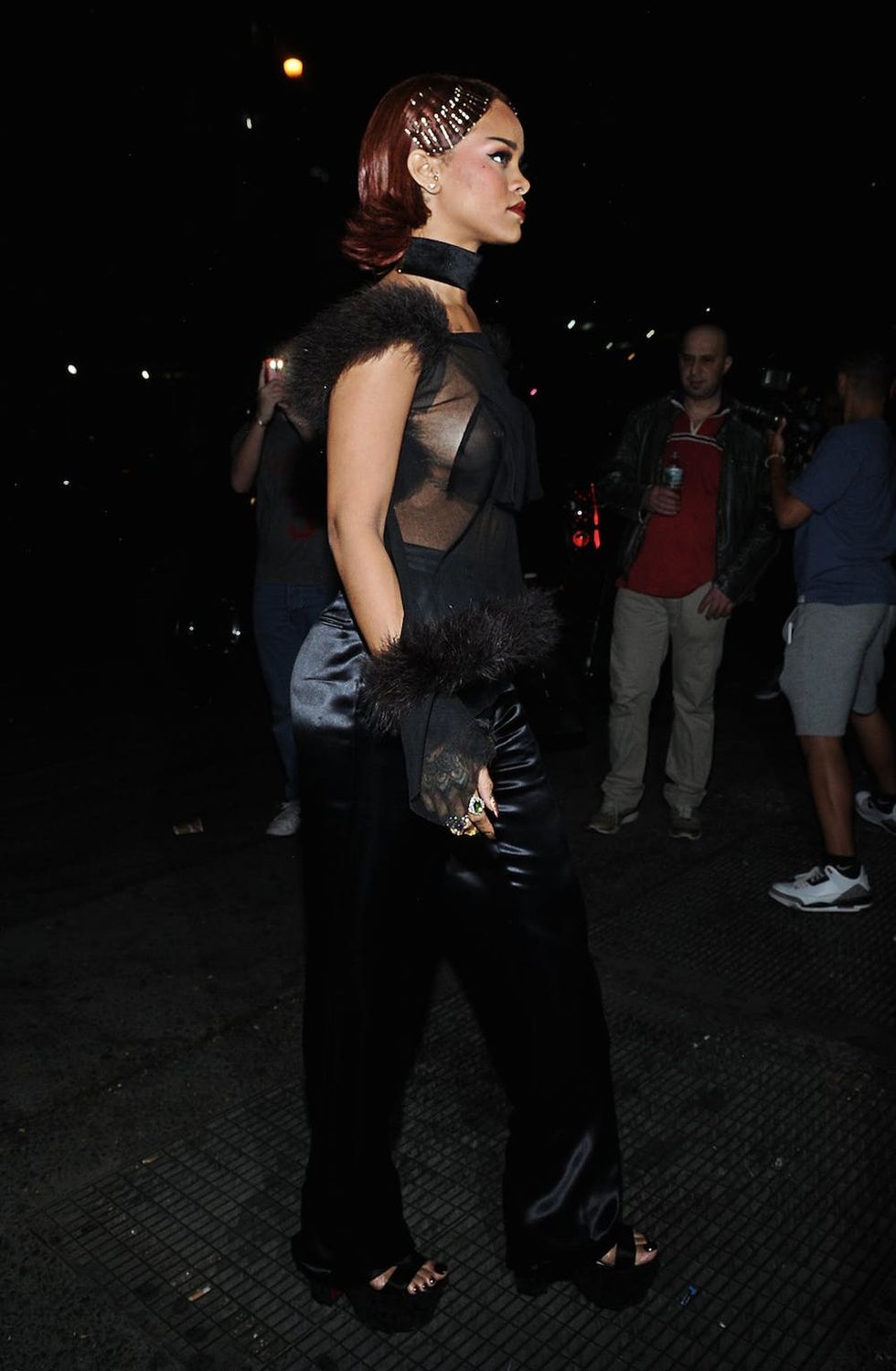 4. Rihanna: RiRi traded her monumental canary yellow gown for this silky and fuzzy black pantsuit that kind of looks like something Cher Horowitz would totally love if she decided to go goth. (Daniel Zuchnik/Getty)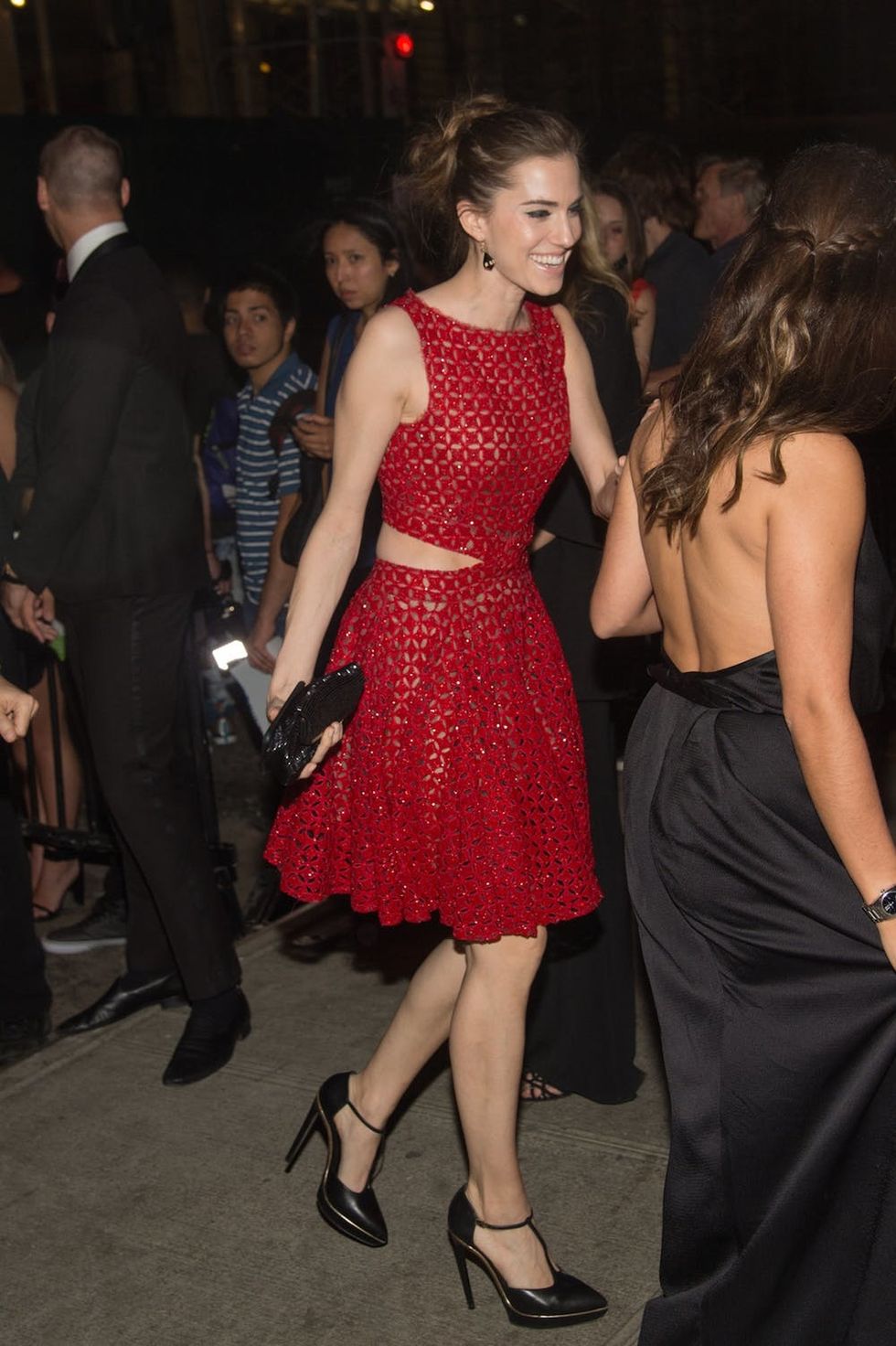 5. Allison Williams: It looks like Allison is making red her trademark color. She arrived in a voluminous Giambattista Valli and later changed into this short and sweet frock. (Photo via Mark Sagliocco/Getty)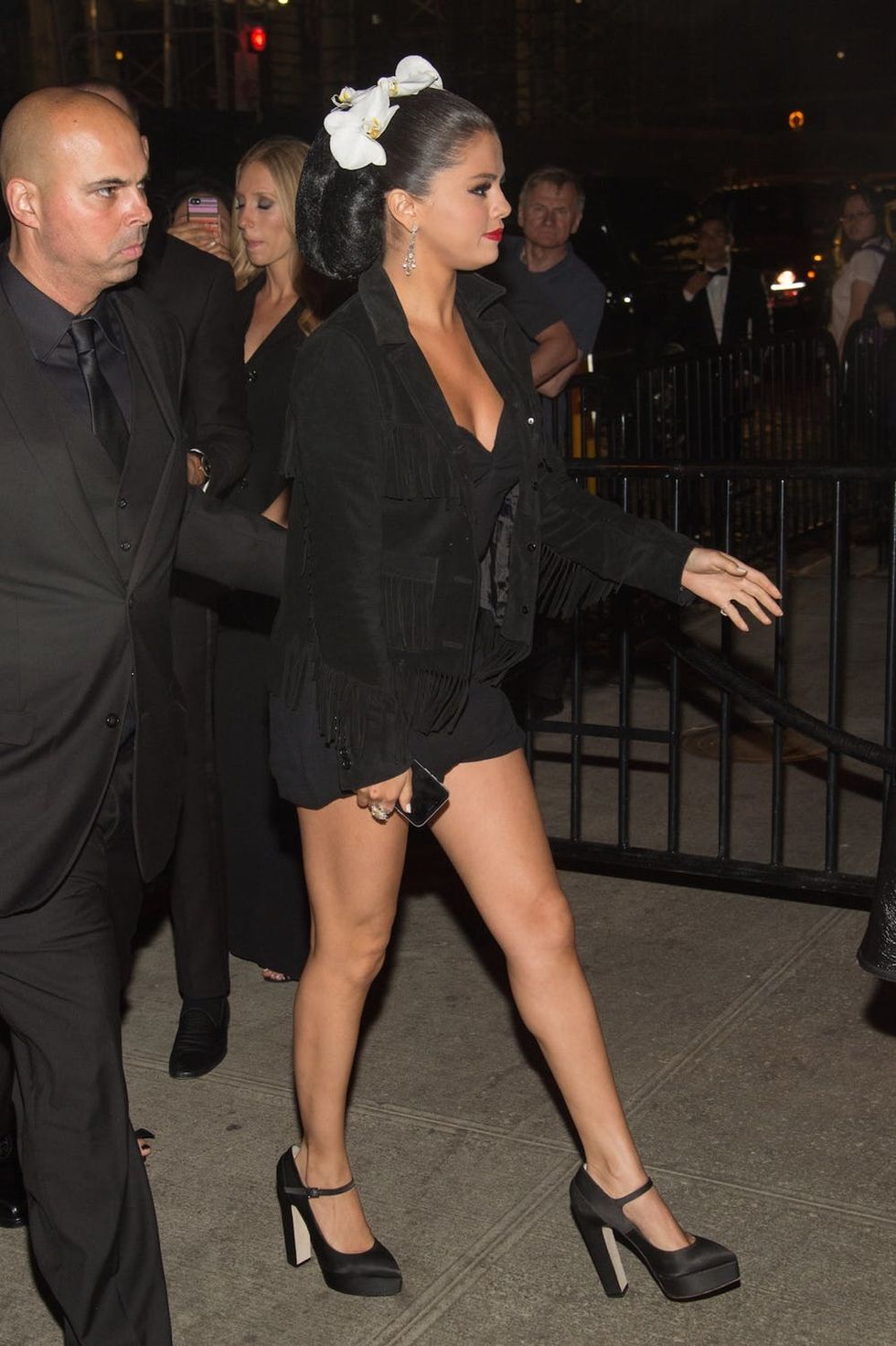 6. Selena Gomez: Selena kept those stunning white flowers in her hair but changed out of her Vera Wang ensemble for some all-black fringe. (Mark Sagliocco/Getty)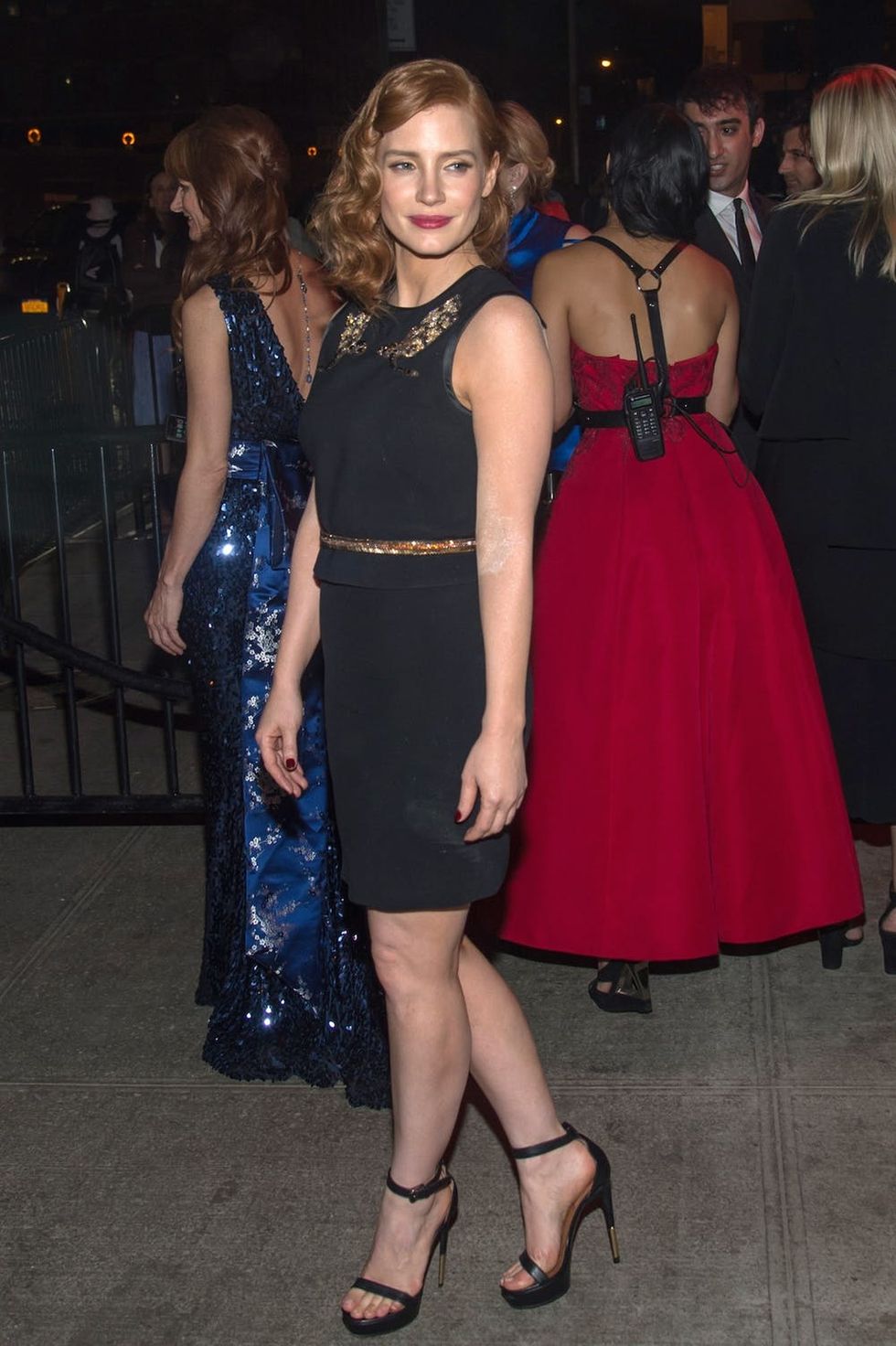 7. Jessica Chastain: Here's one outfit change we kind of wish didn't happen. Don't get us wrong, this simple black dress is definitely moveable, but also a little bit boring for the Met Gala. That hip hugging gown she sported on the red carpet though? That one was a jaw dropper. (Photo via Mark Sagliocc/Getty)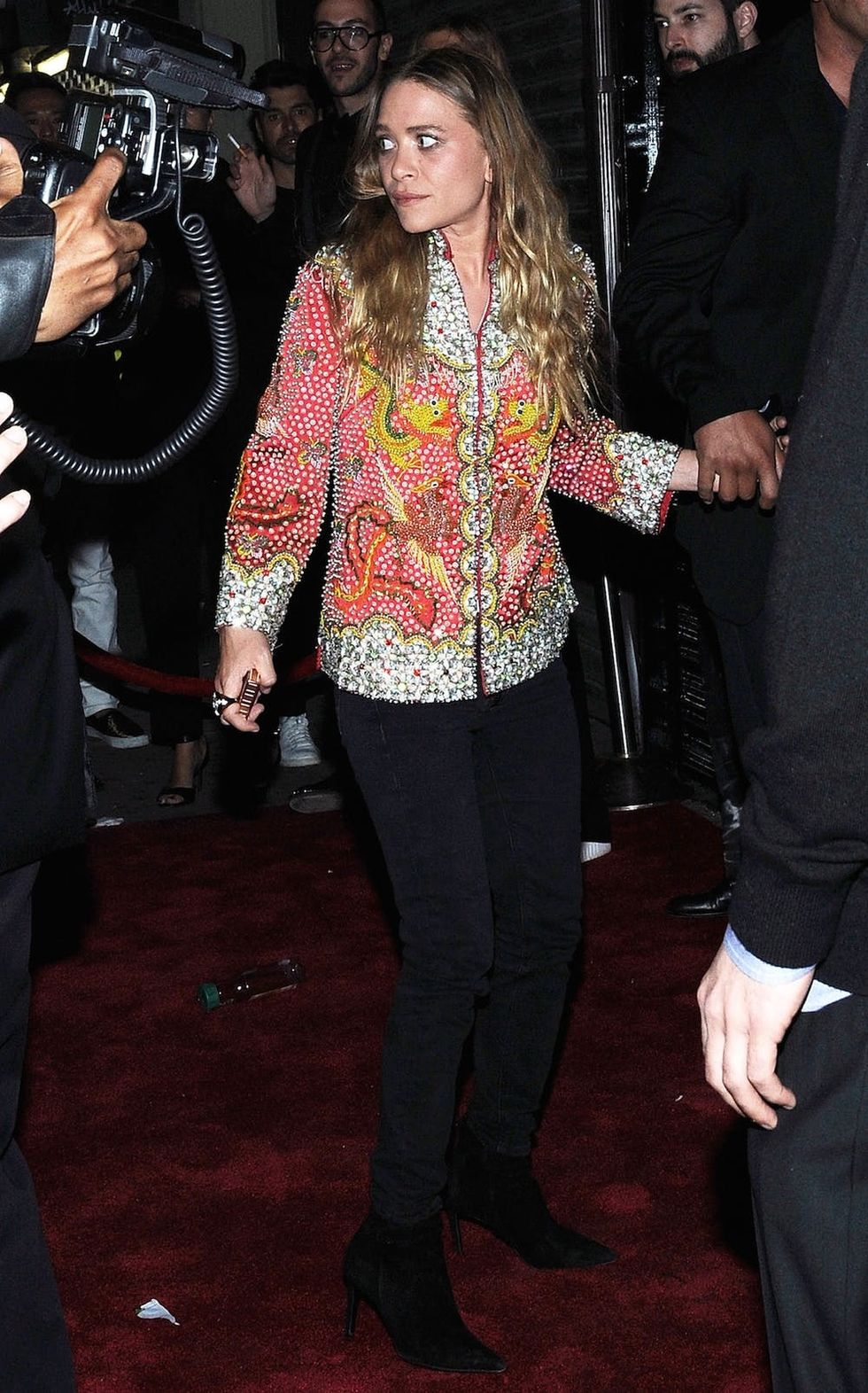 8. Mary-Kate Olsen: Mary-Kate and Ashely rocked the red carpet in somber, Victorian-inspired numbers but it looks like MK chose to embrace the gala's theme while attending Rihanna's private Met Gala after party. (Photo via Daniel Zuchnik/Getty)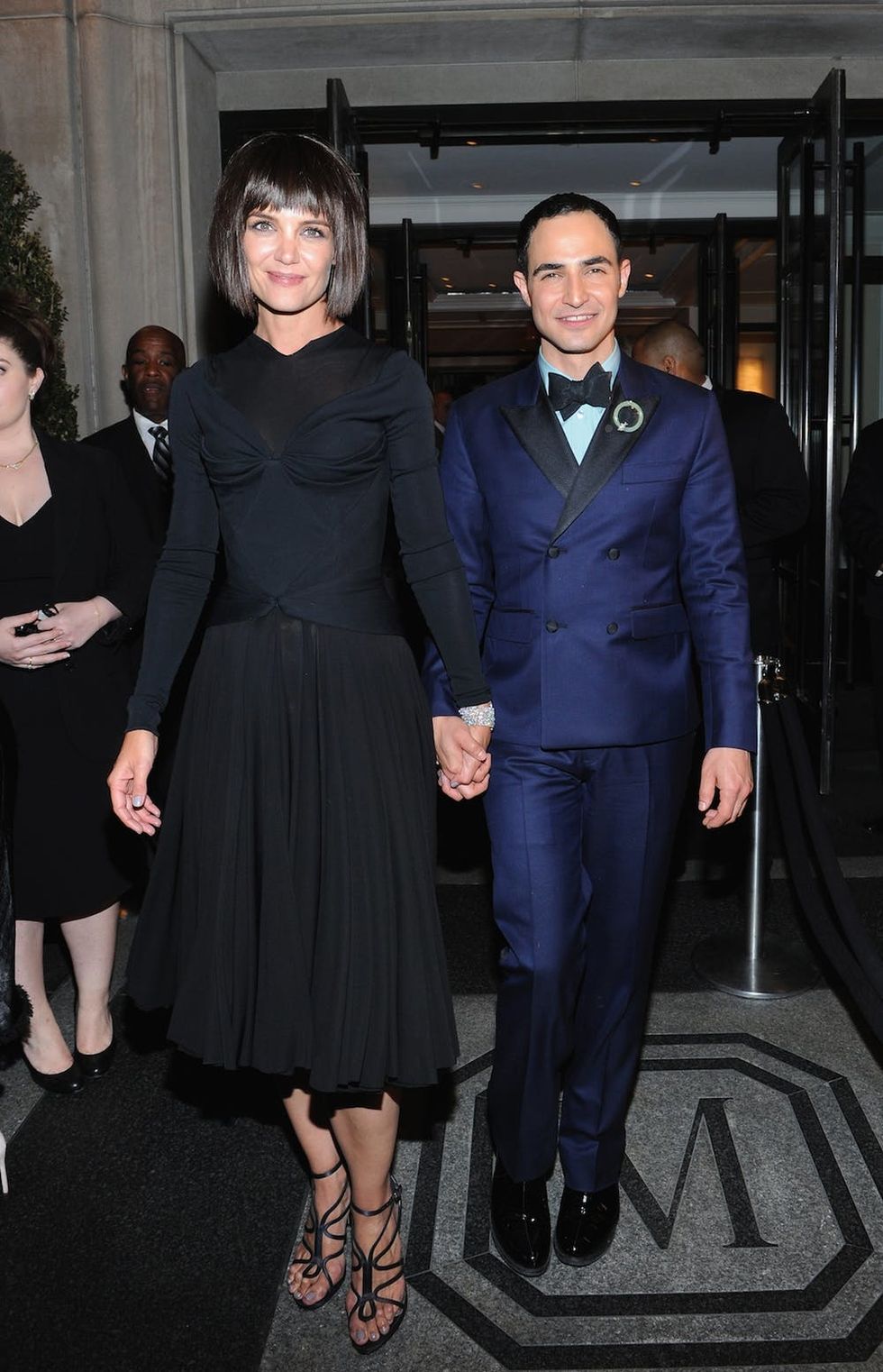 9. Katie Holmes: Rocking those fresh cut locks, Katie attended the Micheal Kors and iTunes after party in a conservative, black midi. (Photo via Andrew Toth/Getty)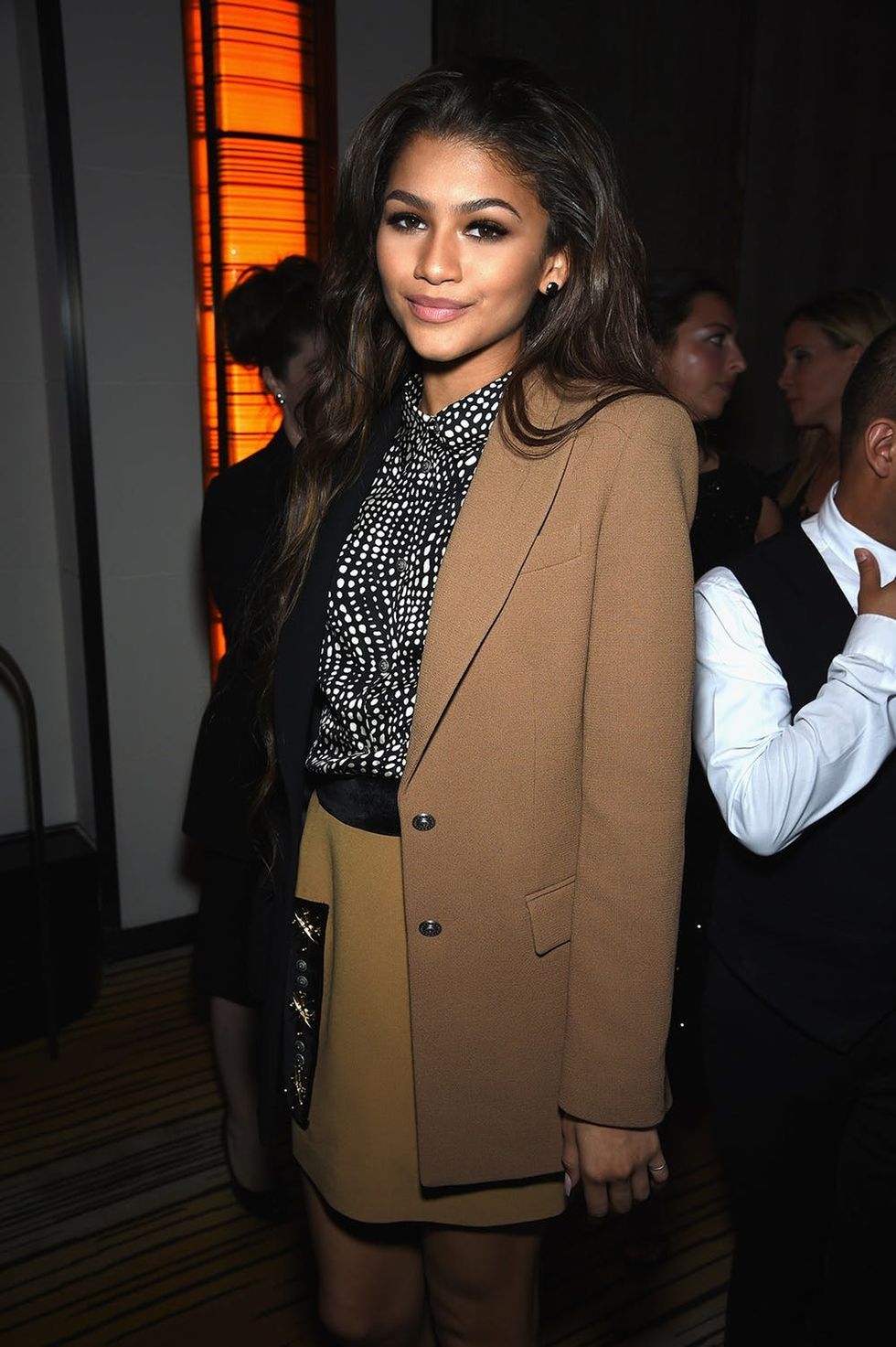 10. Zendaya: Forget the red carpet, Zendaya is giving us some serious officewear inspo in this neutral blazer + skirt combo. (Photo via Dimitrios Kambouris/Getty)
What was your favorite look from this year's Met Gala? Share with us in the comments below.