This Is How FLOTUS Throws a Baby Shower
Jul 08, 2015
We already knew she dresses like a goddess, exercises like a pro and supports makers and doers, and her latest event proves that FLOTUS is seriously a superhuman in all aspects of the word. She, along with her charitable friends, threw a surprise baby shower for military families stationed in Italy. Read on to see how she pulled it off and what you need to do to recreate this epic event.
---
Get help from nonprofits or charitable organizations.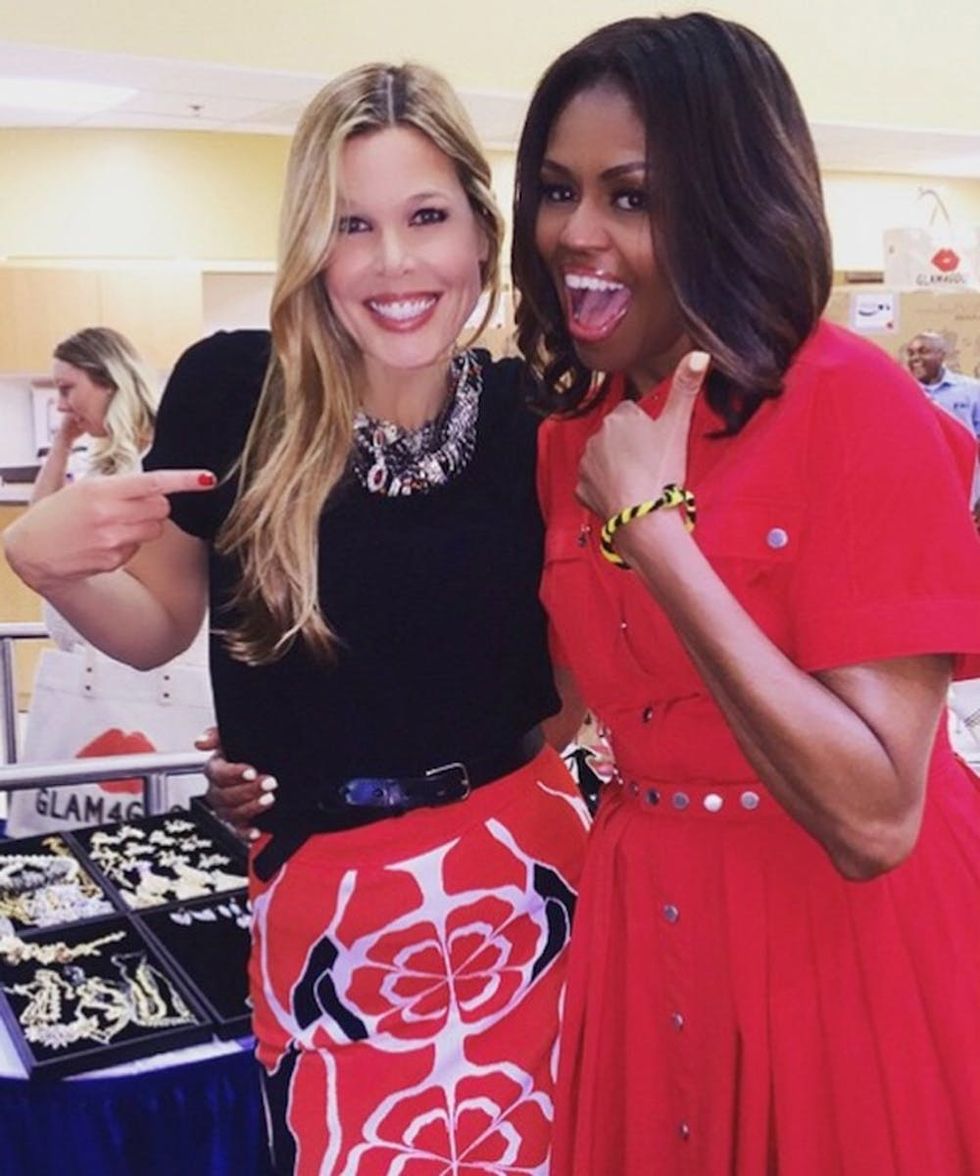 Operation Shower, a nonprofit that throws baby showers for military families, and friend Mary Alice Stephenson of Glam4good, which advocates for social change through style.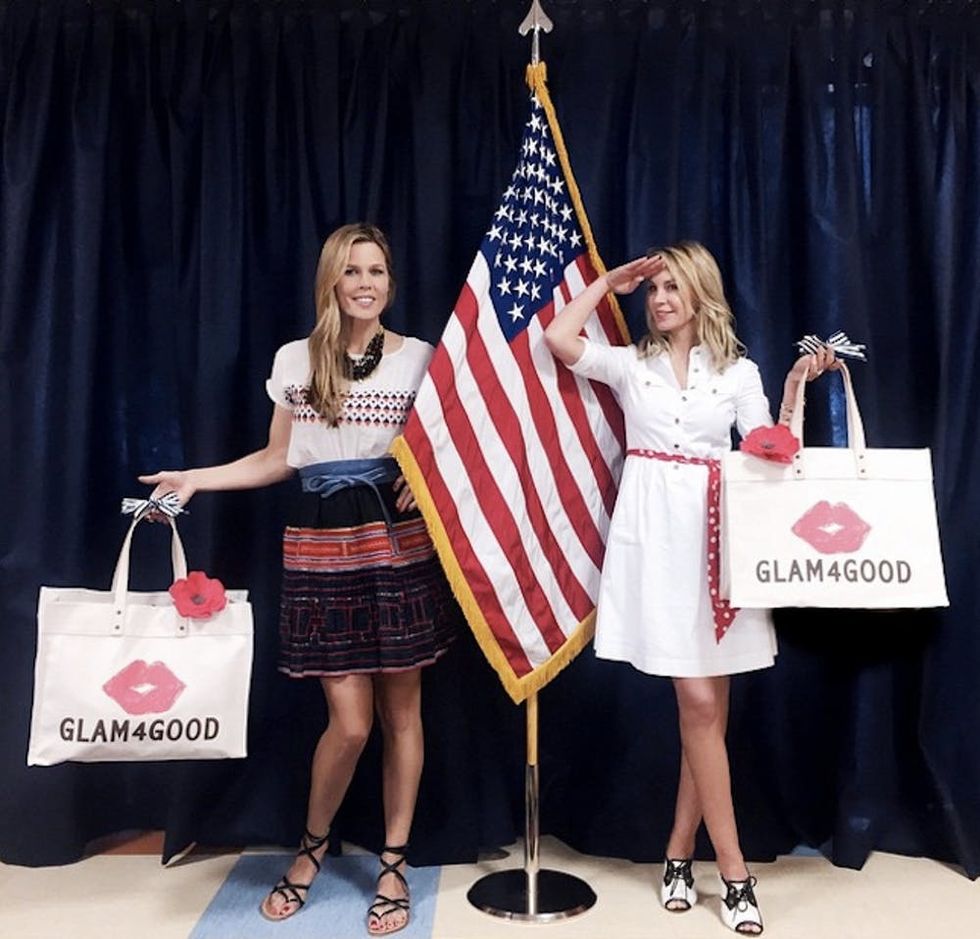 2. Bring your charitable friends. Glam4good founder Mary Alice Stephenson brought along her fabulous charitable friends to help celebrate and gift some fab goodies. Dee Hilfiger, handbag designer and wife of Tommy Hilfiger, also joined the party. Cute tote bags, ladies!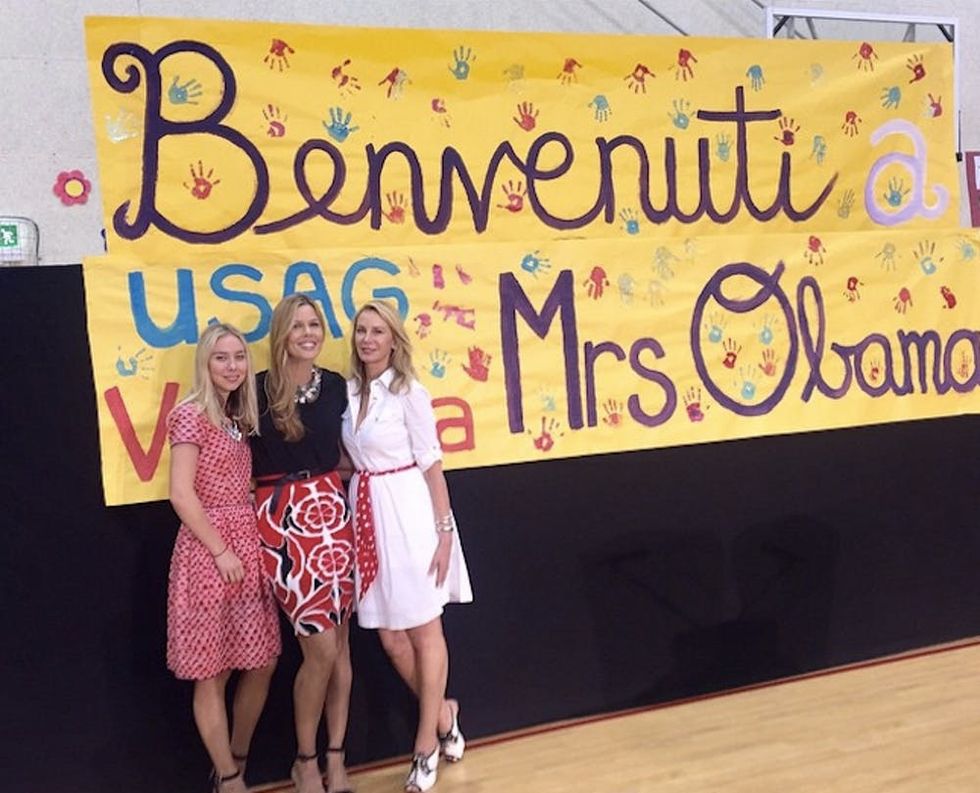 3. Create a grand entrance. This adorable homemade welcome for Mrs. Obama was the perfect signage to set the mood.
Have a backdrop.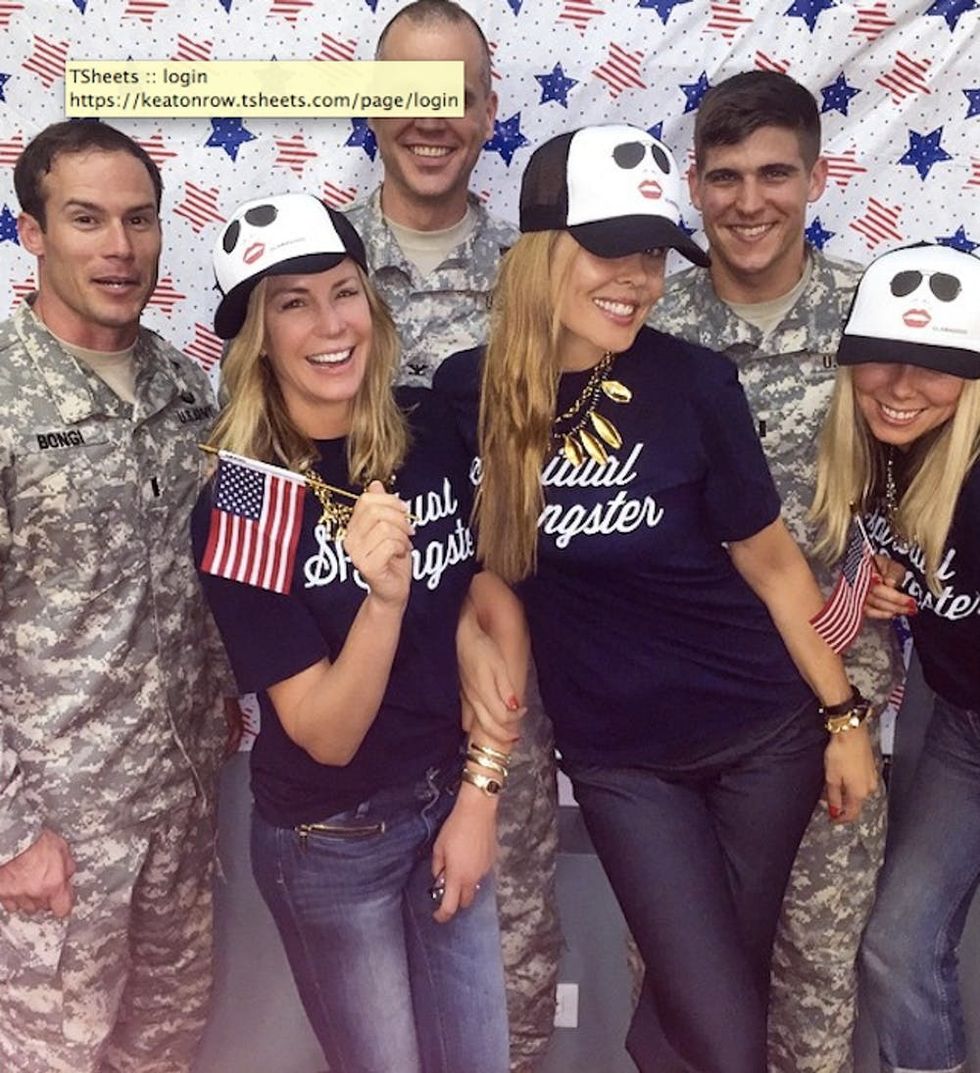 photo booth backdrop for candid pictures. Sorry, soldiers not included.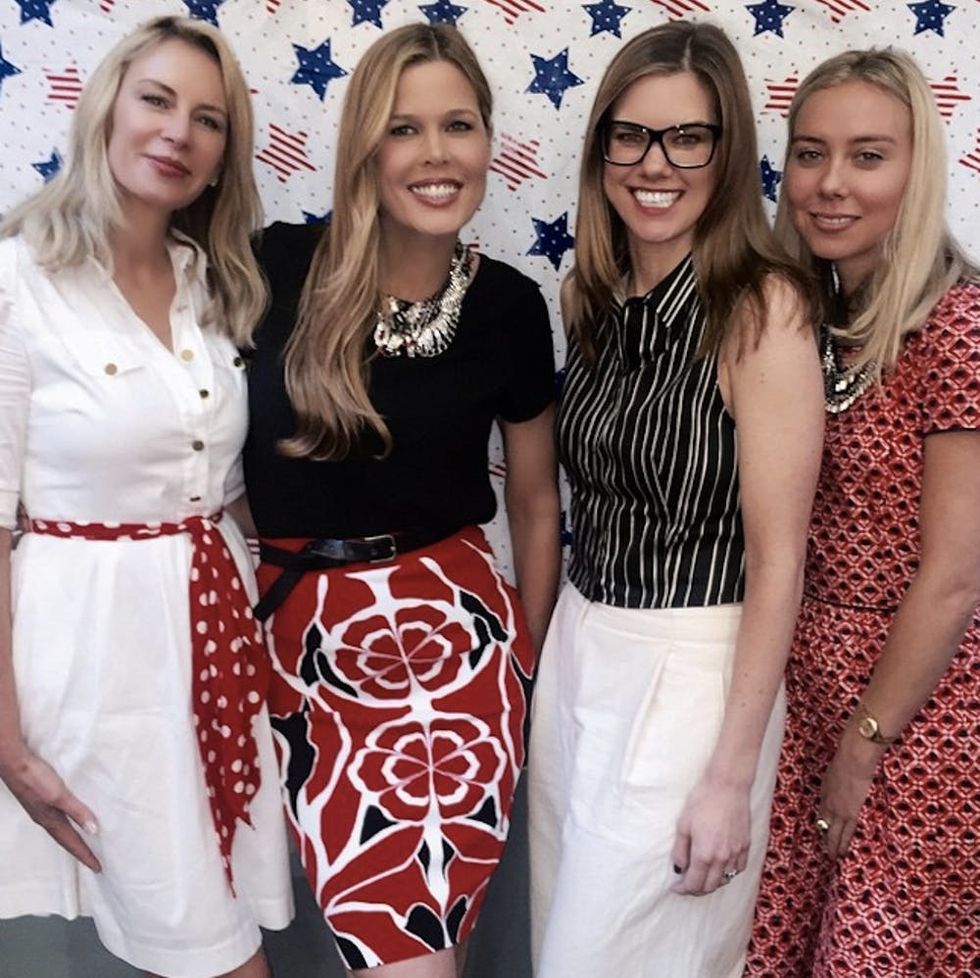 5. Have a theme. Red, white and black looks oh-so lovely on these hostesses. We're thinking they must have planned for such fashionable, coordinated outfits.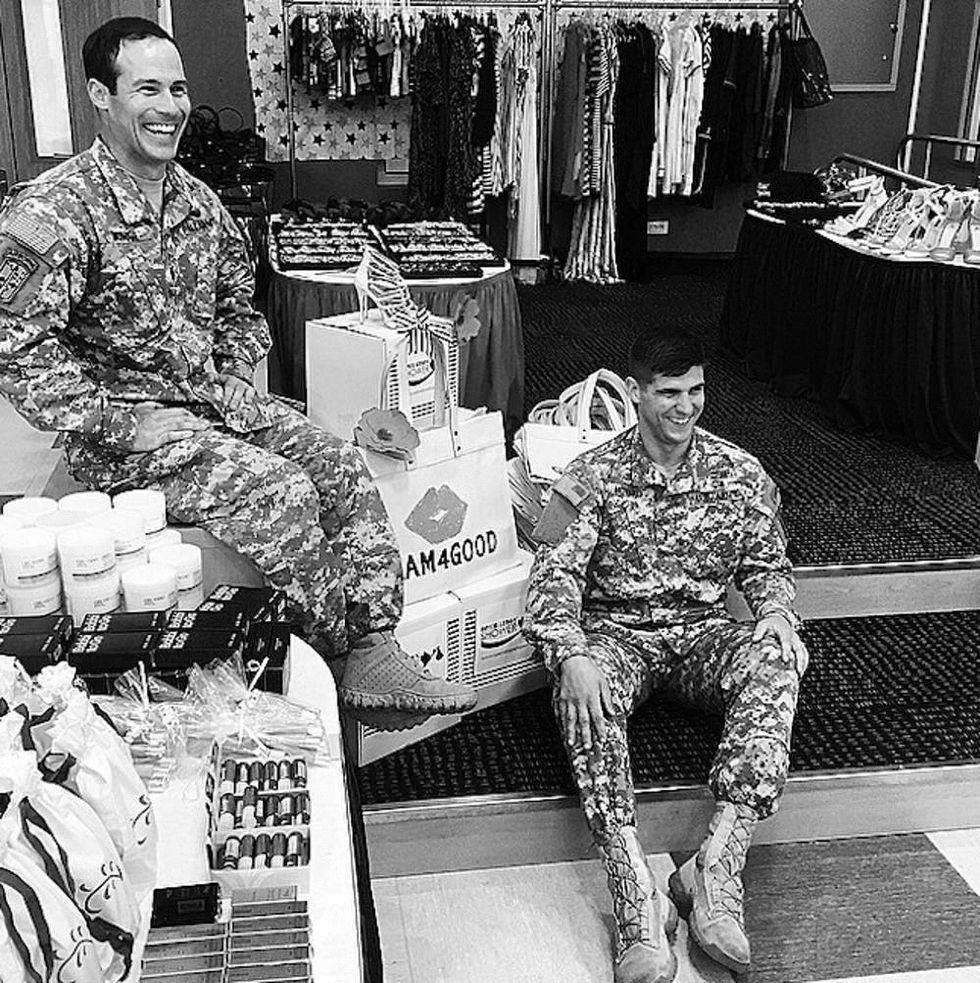 6. Get the guys involved. Our troops helped out in any way they could for the expectant mothers. Grab the guys and have them do some heavy lifting, or make it a couples' shower with fun and games.
Give a killer goody bag.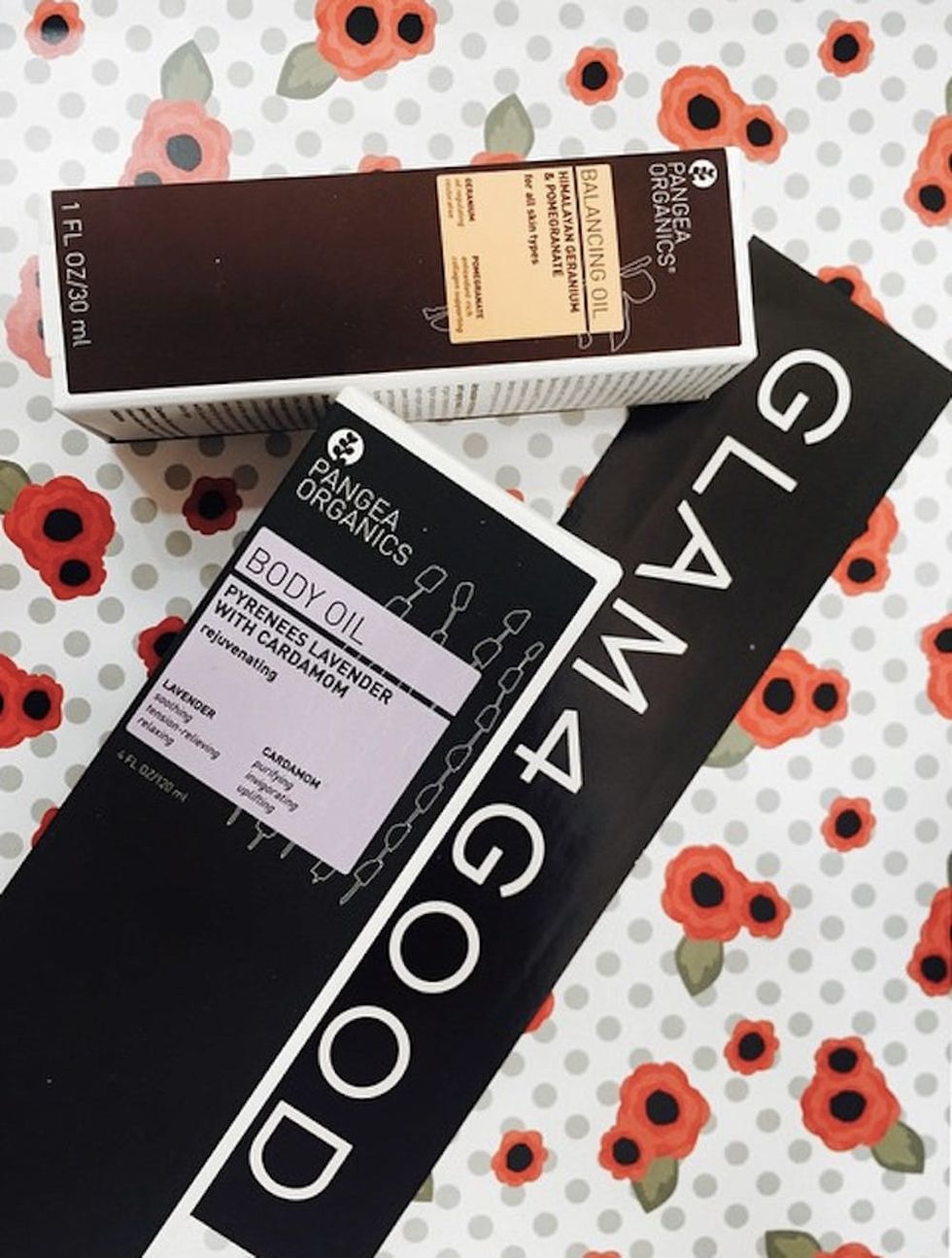 spa kit for all those lucky ladies.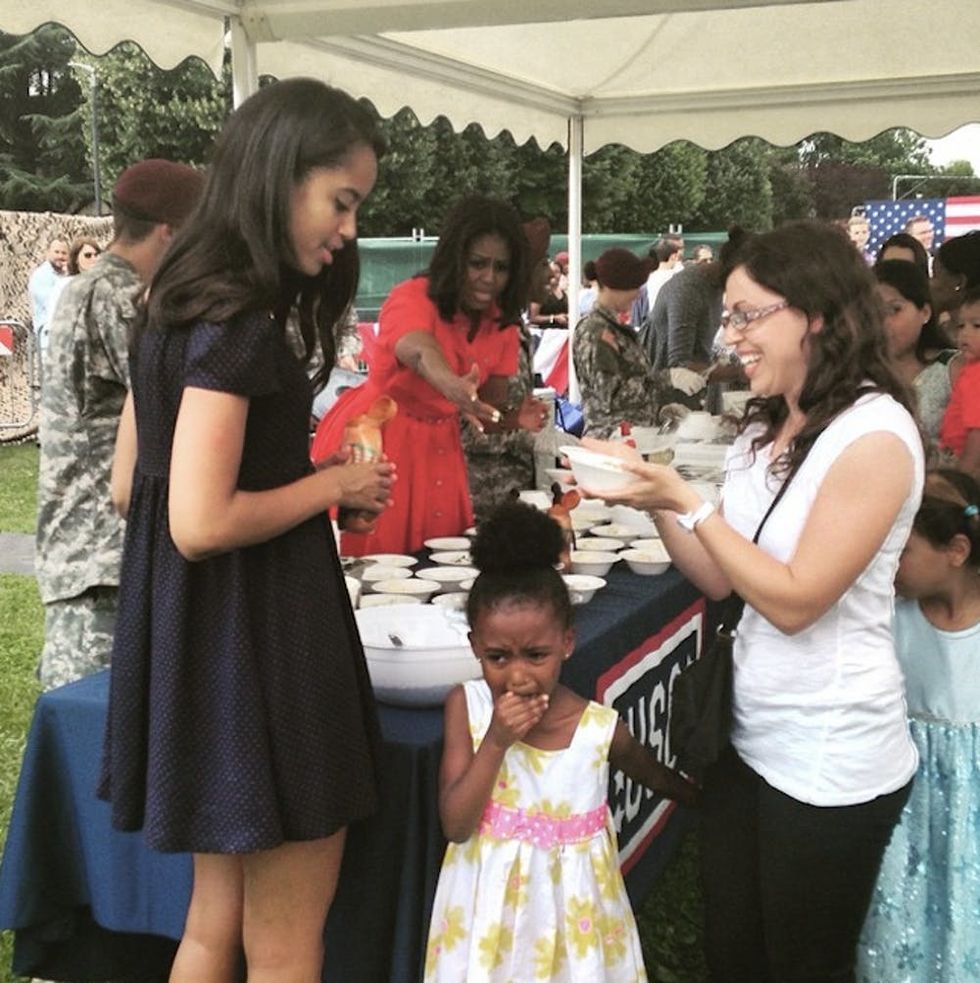 8. Get the family involved. Malia Obama made a special appearance at the shower to help her mom serve ice cream. Too bad this little girl wasn't enjoying it, or as Mrs. Obama said on her Instagram: "This little girl took screaming for ice cream to a new level."
Lauren Finney
Drawing on years of experience in both fast and luxury fashion, Lauren brings her editorial eye to any project she's working on, from fashion writing, photo shoots, market work, social media, styling, blogging, public relations, and events. She currently resides in Nashville, Tennessee.