Watch Mike Fisher's Hilarious Attempt to Sing Wife Carrie Underwood's Hit "Cry Pretty"
Jun 10, 2018
Carrie Underwood has an inimitable set of pipes: Just ask her husband, Mike Fisher. The former hockey pro gave us all an unexpected treat this weekend when he took a drive with his lady while attempting to belt out her hit, "Cry Pretty."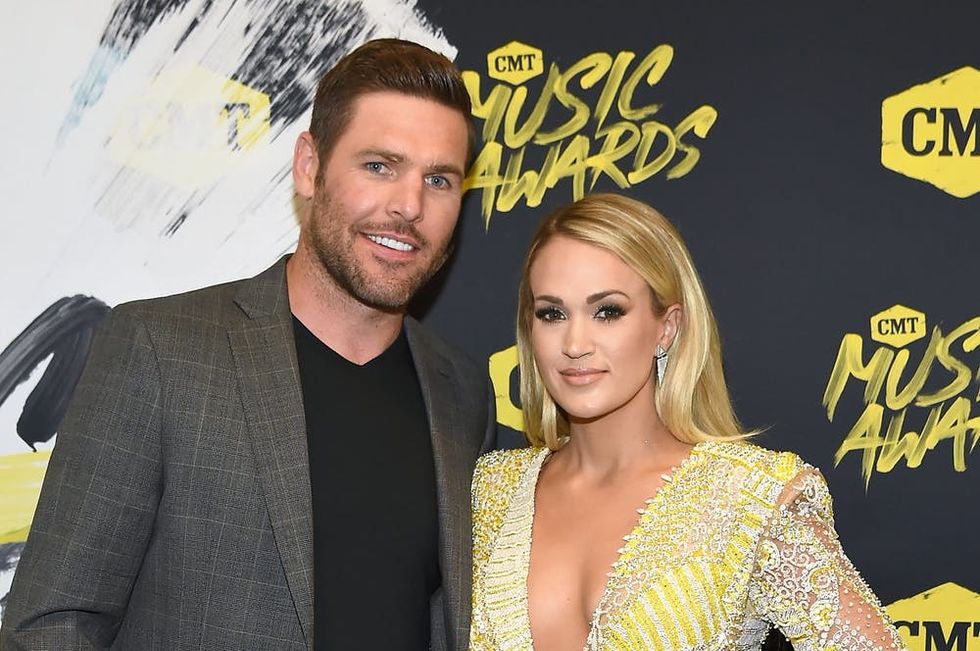 ---
In a video captured by the county superstar, we see the 38-year-old athlete go for a falsetto as he attempts to imitate his partner's high range. He then drops his voice low while bellowing out the end lyrics with a resounding, "No, no, no, no, no, no, no, no!"
"Sounds just like the original," she jokes in the caption. Fans will also recognize the musician's voice as she chimes in at the end of the clip to ask, "You going to start your new career as a country singer babe?"
Fisher doesn't let it faze him, answering with a self-assured "I've heard that many times," before launching back into the song.
While the entire exchange is incredibly endearing, the sweetest moment of all comes at the video's, when a tiny giggle comes from what we presume to be the couple's 2-year-old son, Isaiah Michael. Looks like someone else finds the situation just as amusing as we do!
"A" for effort?
What do you think of Mike's vocal stylings? Sound off over @BritandCo.
(Photos via Rick Diamond/Getty)