14 Multi-Braids to Rock at Every Spring Event
May 04, 2016
As we're gearing up for a season filled with *tons* of travel, festivals and showers galore (of the baby and bridal variety), we are all about switching up our springtime tresses. Whether you're looking to cool off with a pixie cut look or just wanna have some fun with an easy festival hairstyle, the last thing you want is a same-old, same-old style. Enter the multi-braid. These styles prove that two (or twenty) braids are always better than one, and will inspire a fresh crop of go-to 'dos. Scroll through these 14 multi-braid hairstyles to find the perfect look for all your springtime events.
---
1. Braided Bun: Beat the heat with this flawless braided bun hairstyle. This look is perfect for naturally curly-haired girls looking to have some fun in the summer sun, without worrying about pesky flyaways.
2. Side Braids: Add some edge to your relaxed style a la Kendall Jenner with these fierce side braids. The faux shaved-side look is a fun twist on your typical cornrows, giving your ensemble a rocker-chic appeal.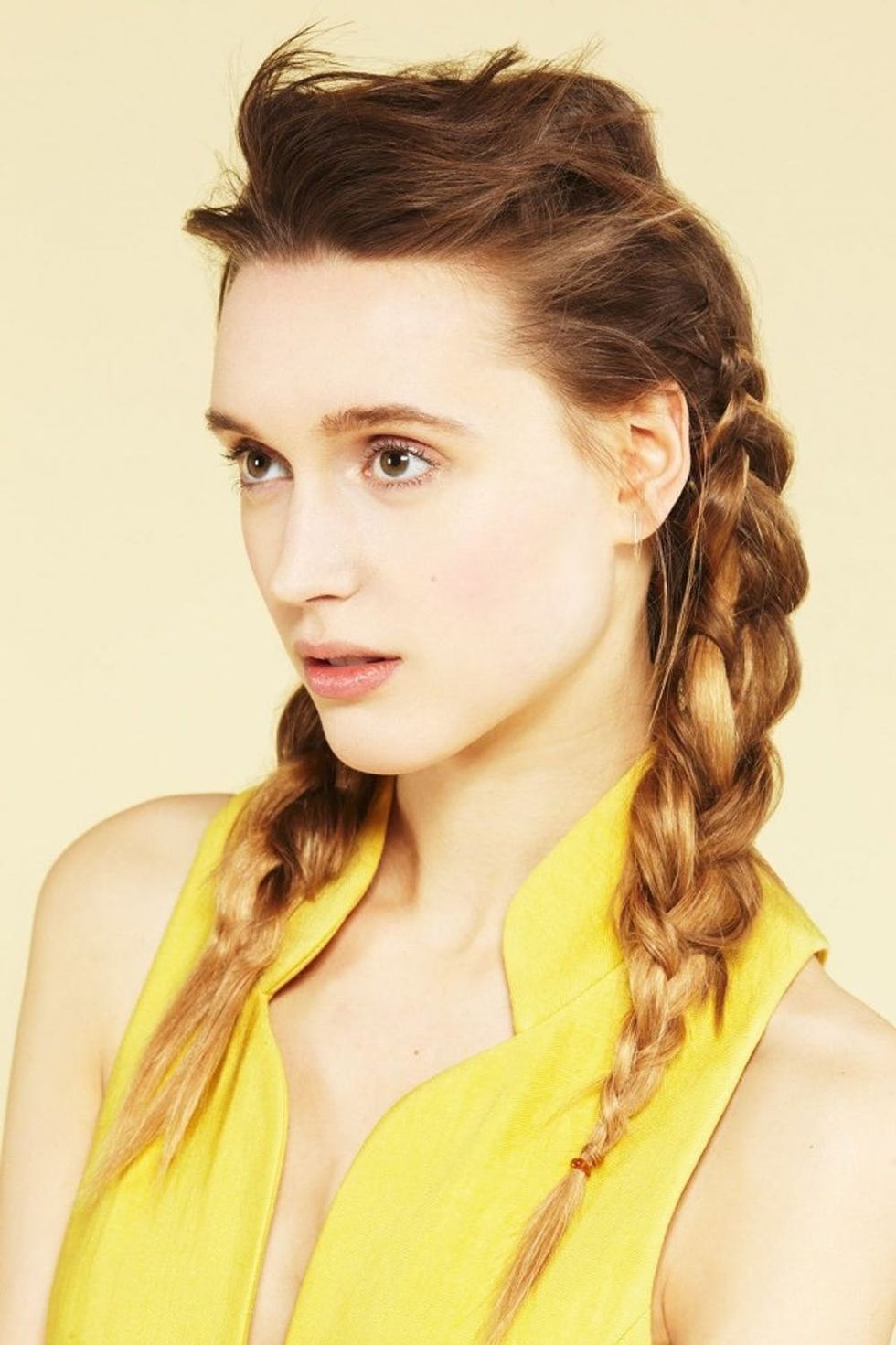 3. Cowlick Braids: Perfection is overrated. Embrace your cowlick with a set of pigtail braids for a look that'll slay at all the summer festivals on your calendar.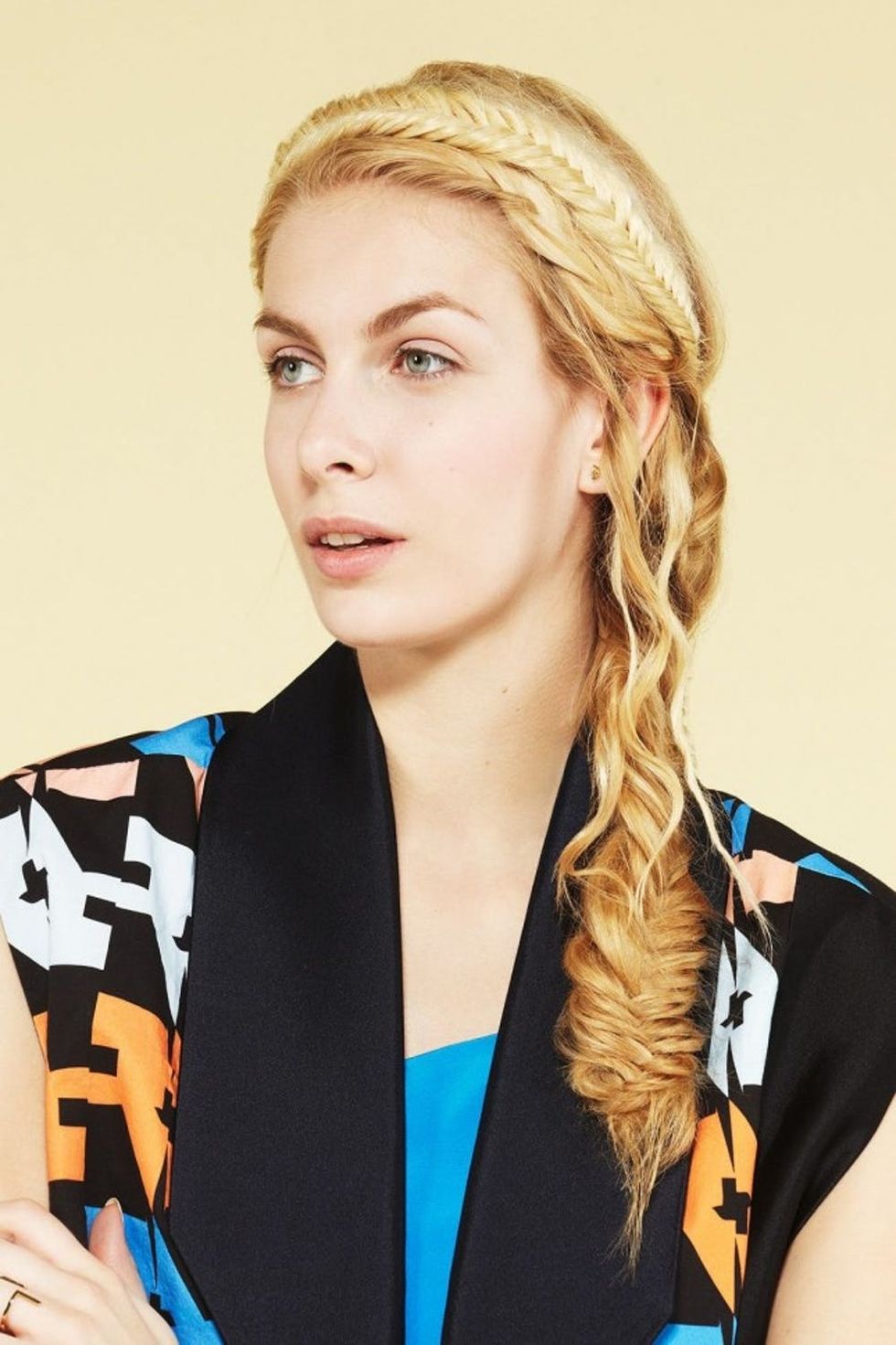 4. Double Fishtail: Capture the essence of spring with this soft boho fishtail 'do. The messy style will give you an effortless aura, and fresh flowers scattered throughout are the cherry on top.
5. Triple Lace Braid Ponytail: For a fresh-feeling look that can transition from a picnic in the park to your best friend's baby shower, sport teased locks with a triple lace ponytail.
6. Bubble Braid: If you're on the fence about rocking a pastel mane, this rose-colored braid is sure to push you over the edge. The intricate 'do — a mix of fishtail braids and a bubble pony — is great for the springtime jet-setter looking to travel with the perfect messy style.
7. Multi-Upside Down Braids: Kick your topnot up a notch with this upside-down multi-braid style. The look adds a cool-girl flair to a classic ballerina 'do, not to mention some extra dimension.
8. Fishtail Braids 2.0: This fishtail crown is fit for a fairytale princess. Saunter into your bestie's springtime wedding with this 'do and you'll win best-dressed guest.
Wendelle Co
Wendelle is a Brit + Co contributor and a notorious pop culture and film junkie (with a passion for everything '90s). When she's not writing, you can find this San Francisco native brunching with her bestie or working at a wedding or two. You can follow her latest escapades on her Instagram @WheresWendelle