11 Groundbreaking Pop Culture Hijabi Moments
Mar 27, 2017
In celebration of Muslim Women's Day on March 27, we're taking a look at 10 landmark moments that involved the hijab in pop culture. Keep scrolling to read them in chronological order.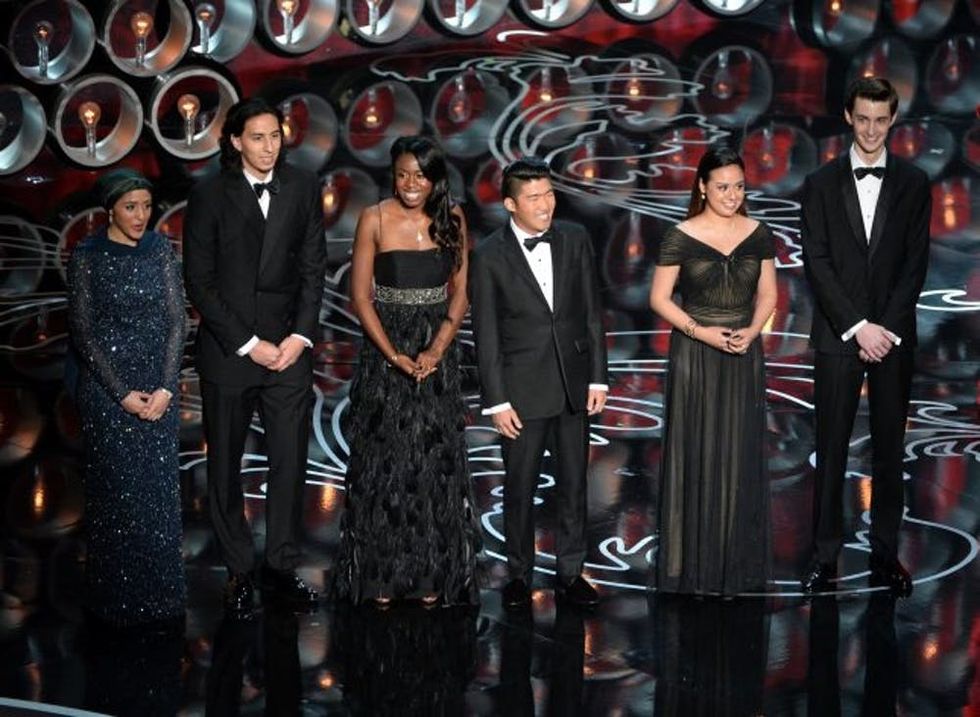 ---
1.The first Muslim woman to accept an Oscar did so in a hijab (March 2014). Screen Arts and Cultures University student Zaineb Abdul-Nabi was one of six students who won the "Team Oscar" competition after entering a short video about her plans to contribute to the film industry.
2. Dolce & Gabbana debuted a collection of embellished hijabs (January 2016). A year ago, Dolce & Gabbana announced its plans to produce a collection of hijab and abayas for Muslim customers in the Middle East called The Abaya Collection: The Allure of the Middle East. It made its debut on Style.com/Arabia in August.
3. H&M featured a hijab in its "Close the Loop" ad campaign (August 2016). For the first time ever, the fast-fashion retailer featured a Muslim model, 23-year-old Mariah Idrissi, wearing a hijab in a video asking customers to recycle their clothing.
4. The first American to compete in the Olympics in a hijab did so in 2016. Ibtihaj Muhammad was the first Team USA member to wear a hijab covering her head as she competed for a medal in the sabre fencing competition. She would go on to win a bronze medal.
5. Anniesa Hasibuan showed her designs at New York Fashion Week (September 2016). Indonesian designer Hasibuan presented her collection featuring head-to-toe hijab during New York Fashion Week last September, the first Muslim designer to do so. She also presented a collection at NYFW this February.
6. A Minnesota teen competed in a beauty pageant (November 2016). Before Halima Aden was strutting her stuff on Kanye West's Fall 2017 presentation, she was the first contestant ever to compete in the Miss Minnesota beauty pageant wearing a hijab and a burkini.
7. Huda Quhshi opened the first women-only, hijab-friendly salon (January 2017). Beauty expert Huda Quhshi opened Le'Jemalik, a hijab-friendly salon in Brooklyn, New York that offers hair services, waxing, facials, manicures, pedicures, hanna and halal nails, as well as eyebrow shaping. "I once decided to go to a salon and when a man walked in I had to throw my head scarf over my wet hair and run to a back room," she told Teen Vogue of her decision to open the women-only salon. "After that experience, I was like, 'You know what? We can't do this.'"
8. Halima Aden wore a hijab on Kanye West's runway (February 2017). Aden, newly signed to IMG, walked in West's Yeezy Season 5 presentation, the 19-year-old's first time ever walking professionally on the catwalk. She went on to walk again during Milan Fashion Week in the Max Mara show *and* cover CR Fashion Book.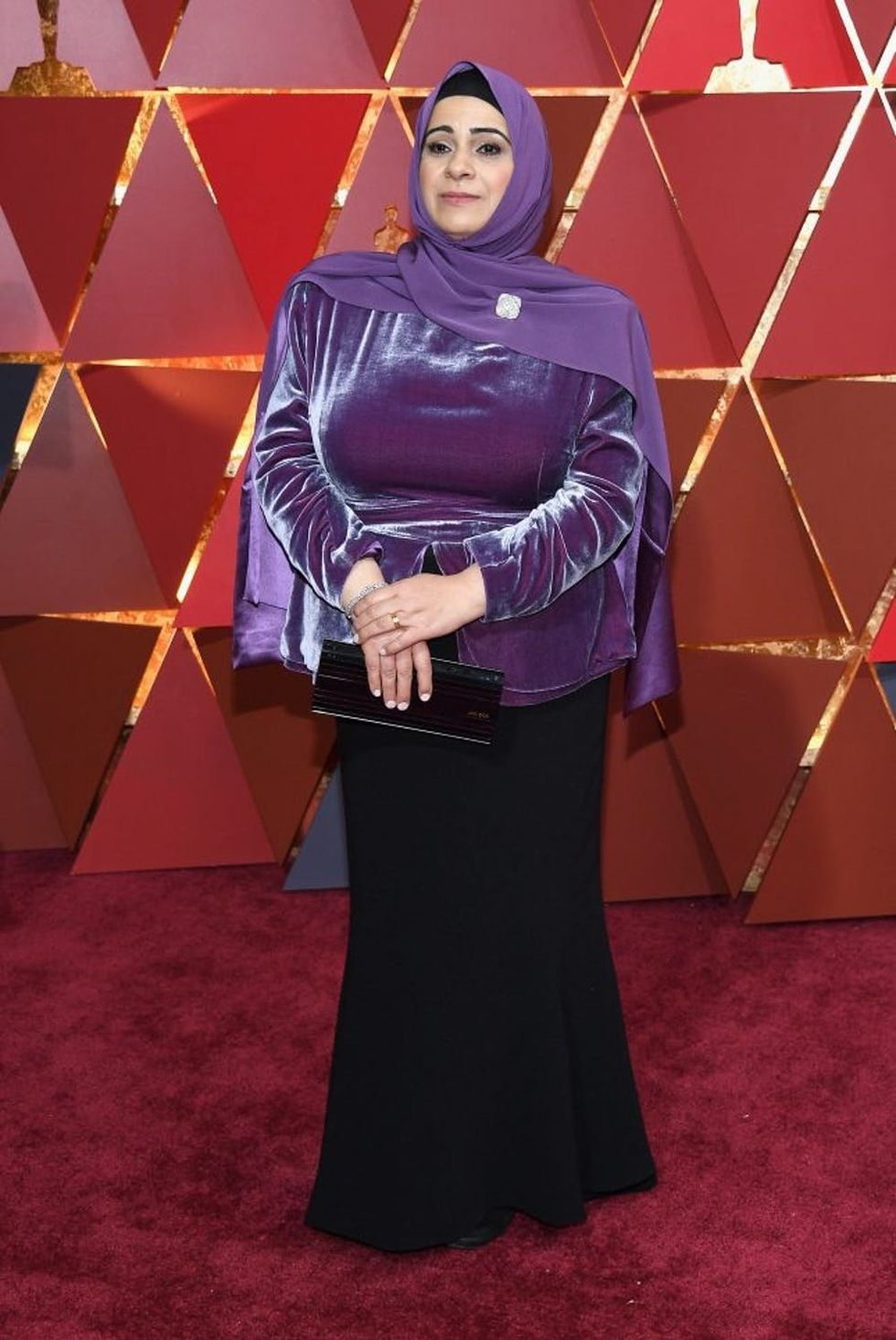 9. Hala Kamil wore a couture hijab on the Oscars red carpet (February 2017). This year at the Oscars, Syrian refugee Hala Kamil, the subject of the Oscar-nominated short documentary "Watani: My Homeland," attended the show in a purple and black two-piece velvet gown with a matching purple hijab created by Brandon Maxwell, Lady Gaga's stylist.
10. Gigi Hadid wore a hijab on the cover of Vogue Arabia (March 2017). Conde Nast's fashion bible Voguepremiered its Arabia edition earlier this month with half-Palestinian and Muslim model Hadid on the cover. It meant the world to her, but the decision was not met without controversy.
11. Nike created the pro hijab (March 2017). The sportswear giant announced that it was working on creating a hijab in lightweight polyester after Muslim athletes complained about wearing a traditional headscarf during competitions. It took 18 months to create and will go on sale next year. Earlier this year, Nike Middle East released a commercial that featured Muslim women wearing hijab as athletes and broke the internet (rightfully so).
What are you hoping to see next? Share your thoughts with us @BritandCo and hashtag #MuslimWomensDay!
(Photos via Kevork Djansezian/Getty, Halima Aden)
Channing Hargrove
Channing Hargrove is a freelance fashion editor and writer in New York City. When she isn't writing about clothing (or shopping, for research, of course), Channing is writing about life in a tiny studio apartment in a big city — and what she's wearing — on her blog, Channing in the City.
Style News