Why it's My Husband That I Celebrate on Father's Day
Jun 17, 2018
I'm not someone who can get by on just a few hours of sleep — I never have been. At middle school slumber parties, I'd stay up until 2 am downing endless cans of Pepsi and talking about the Backstreet Boys, then take the entire weekend to recover from the lack of sleep (and, let's be honest, all that sugar). So it came as no surprise that when I had kids of my own, I struggled with the lack of sleep: From waking at night to breastfeed or dealing with toddler nightmares at 3 am, nighttime interruptions have always thrown me off physically and emotionally. Yet, while both my young sons are early risers, often waking with the sunrise, I can count on one hand the number of times I've had to get up with them.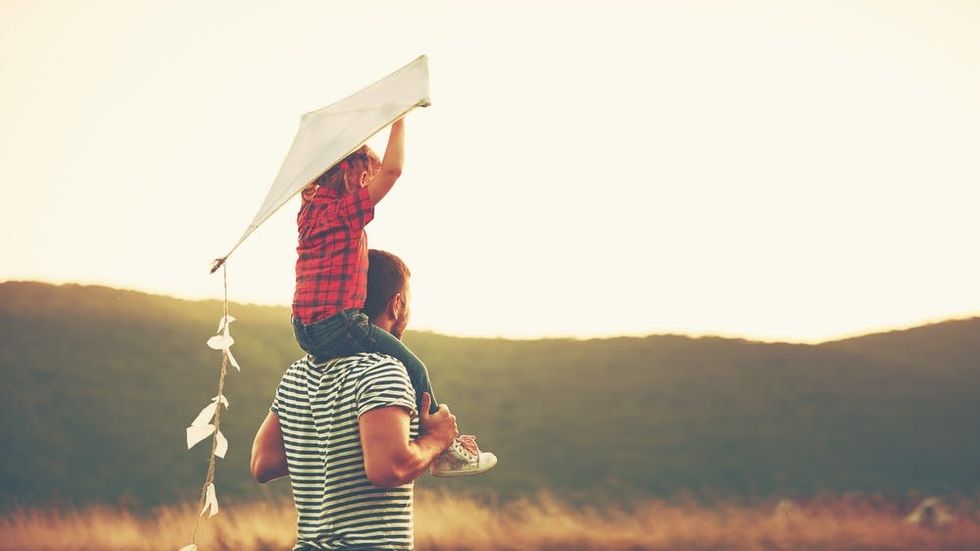 ---
I have my husband, Tim, to thank for that — and dozens of other things, which is why I take time to celebrate him every year on Father's Day. While watching my Tim parent our sons with joy and presence is healing in itself, I appreciate his patient, steadfast contributions in parenting our sons because it gives me the space I need to parent myself.
I wouldn't call my childhood traumatic — my parents did the best they could with what they had, like the rest of us do —but I definitely experienced some traumatic moments. My mom struggled with physical and mental illness and addiction to prescription painkillers, and my dad traveled for work probably 80 percent of the time to provide for our family, since my mom couldn't keep a job. The combination of a very sick mom and very busy dad left me in a care-taking role, which later on in life resulted in panic attacks and severe anxiety. I'm almost 30, and I still deal with anxiety today — but I'm working hard in therapy to face my triggers so they don't control my life like they used to.
Last winter, for example, I had more bad days than good ones. Days when I plummeted to a frightening low and had to call Tim to come home early from work so he could take over kid duty. Days when I slept until nearly lunchtime because getting out of bed to face reality was too scary. Days when the need to take care of myself felt more pressing than playing with my boys, so I plopped them in front of the TV and hoped they wouldn't remember when they were my age.
These days throw me into a shame spiral where I begin to believe my lapses in mental health will traumatize my kids, or that because I'm absent in some ways, I'm just like my mom. But my therapist has helped me realized that I'm not. Here's the difference: My mom didn't have support and resources she needed to face her own childhood trauma head-on. She came to a point where relying on prescription painkillers — and then abusing them — felt like the best way to manage her emotional pain. While I'm not perfect — I've had my share of struggles when it comes to self-medicating —support can make a big difference in the healing journey. I'm privileged to have a husband who takes this seriously and makes room for me to face my own pain. Tim not only participates in parenting our kids, but often takes the lead so I can do the work I need to do to become healthy and whole, no matter how long it takes, and no matter how many flare-ups I have along the way.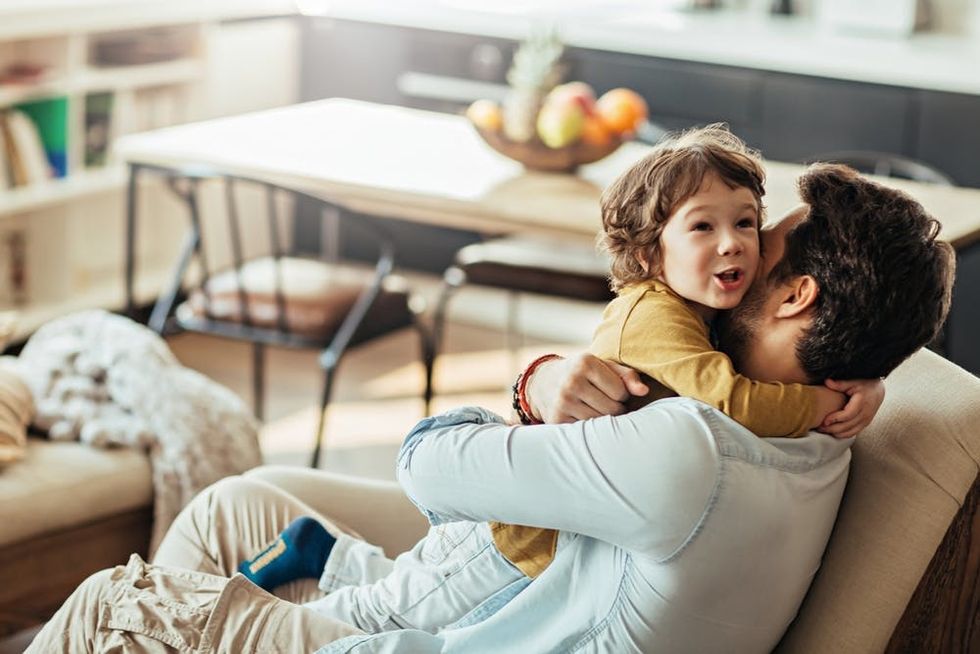 Lately, while I feel more emotionally stable than I have in a while, anxiety flare-ups pop up here and there. Every Thursday, when my kids are at daycare, I see a therapist who helps me process traumatic memories from my childhood. The therapy session itself isn't too difficult; I usually make it through without tears or anxiety. But the days after the appointment are always hard, like my body is remembering and trying to metabolize pain I faced as a kid.
Like those childhood sleepovers, it often takes me the entire weekend to recover physically and emotionally from resurfacing that trauma. I go to bed early and sleep in late those days, while Tim pinch hits for me and takes the kids to the park or the library. When they go to bed at night, he'll skip out on the basketball game he wants to watch and helps me talk through what I'm feeling and asks me what I need to feel safe and happy. My husband is present and attentive to my needs, and that's one reason why he's worth celebrating on Father's Day, and every day.
I celebrate my husband on Father's Day not because I don't love or respect my own dad. (Don't worry; I send him a card, too.) I celebrate my husband on Father's day not because I depend on him to take care of me. I celebrate my husband on Father's Day — and truthfully, every other day — because his love and patience give me space to take care of myself. And that's profoundly healing.
How do you celebrate Father's Day? Tell us @BritandCo!
(Photo via Getty)
Parenting