4 Shows You Should Stream If You Love Broad City
Feb 25, 2016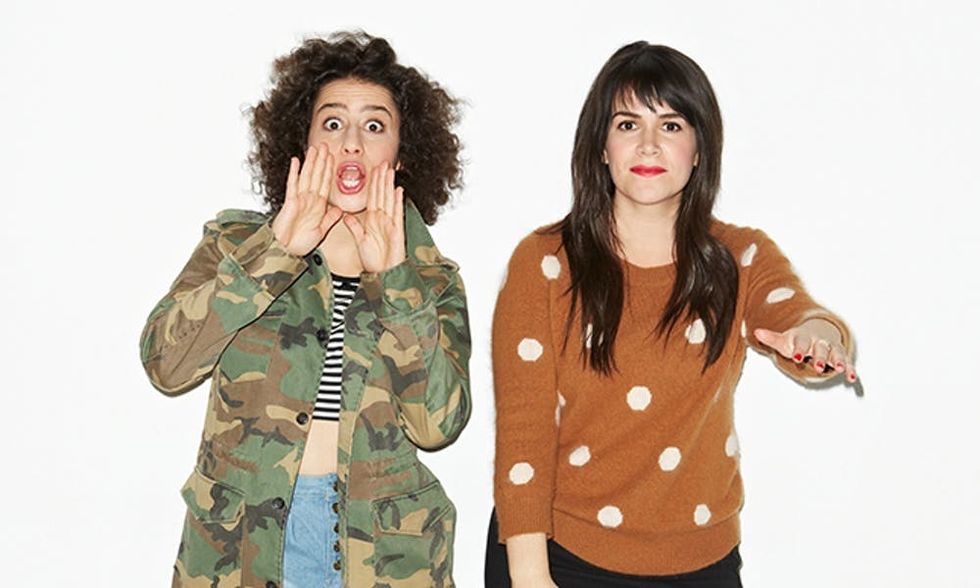 The hilarious hit series Broad City is back with season three and even more antics of Ilana and Abbi, two single millennial women. All together now: YAAAS KWEEN! The creative comedy duo, who recently sent a call to action to their fans to help them create a Broad City mural in Brooklyn, are taking on New York City once again on Comedy Central (where, yes, if you have a cable package, you can stream the show). But you probably already knew that if you're glued to their schedule. If the week in between episodes seems like a lifetime, we have three other shows to hold you over while you wait.
---
IF YOU LOVE FUNNY SOCIAL COMMENTARY… STREAM MASTER OF NONE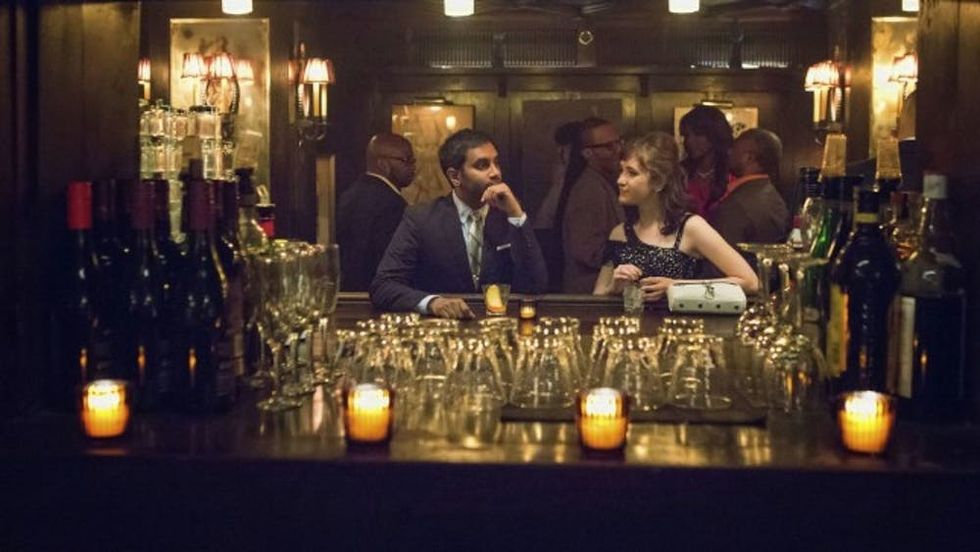 In case you missed the buzz a few months ago, comedian Aziz Ansari of Parks and Rec fame came out with a Netflix Original show that's nothing like Parks and Rec. Like Broad City, Master of None follows young people through New York through friendship, love and growing pains — like that weird moment when you attend a birthday party for a friend's child.
The show stars and is written by Aziz Ansari and his co-creator Alan Yang, and it's one of the most heartfelt, thought-provoking shows in recent years. Oh yeah, and did we mention funny? Because it certainly is that. The first 10 episodes are ready for streaming now.
IF YOU LOVE HILARIOUS #GIRLBOSS COMEDY… STREAM THE COMEBACK
It's been a little while since Lisa Kudrow has headlined her own show, which is why the title of her new series on HBO is so perfectly titled. If you love girl power shows, you have to see The Comeback with Lisa Kudrow. Lisa plays Valerie Cherish, a B-list celeb so desperate to get back in the spotlight that she agrees to star in a reality show. Cameras follow her around as she tries to get back in touch with Hollywood life, and the results are laugh-out-loud funny.
But the show is more than funny. It provides a really interesting glimpse into life as a woman in Hollywood and examines, with a satirical eye, how women are portrayed in media. The show has two seasons that are available on HBO Go.
IF YOU LIKE KOOKY MILLENNIAL COMEDY… STREAM IDIOTSITTER
Another Comedy Central series that stars #girlbosses, Idiotsitter is the story of a financially strapped Harvard grad who takes a babysitting job for what she thinks is a seven-year-old girl. Turns out her charge is a grown, mega-rich woman who needs a court-appointed guardian. Yep, that premise alone is ripe for comedy.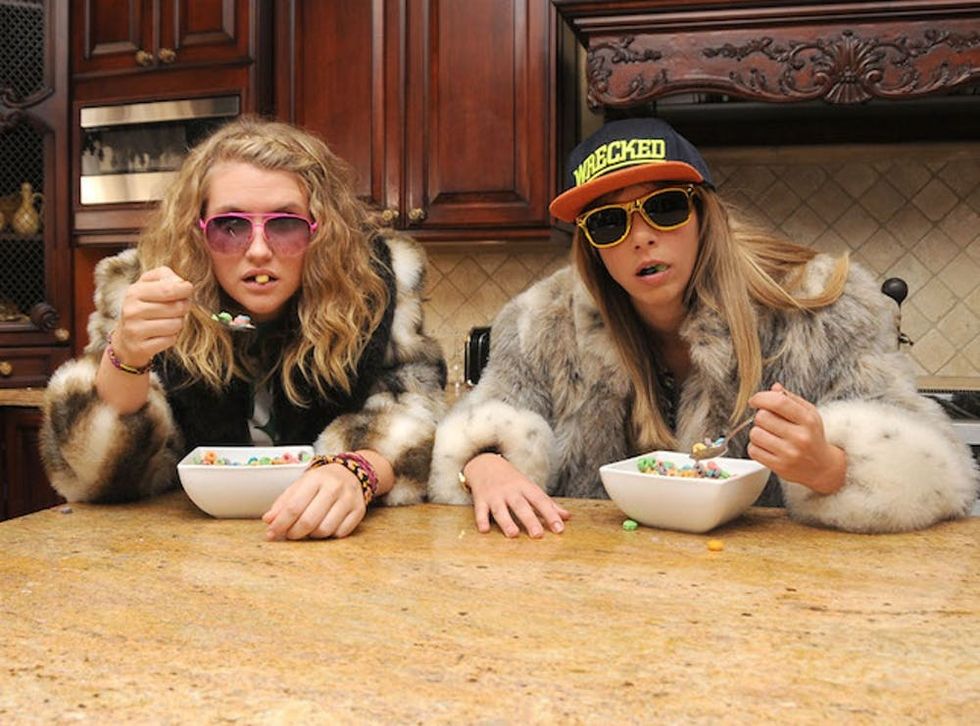 Jillian Bell and Charlotte Newhouse are the newest lady comedic duo behind Idiotsitter. They previously worked in sketches and improv for online shorts, and the show is a continuation of their style that's simultaneously slapstick and clever. Trust us, you won't be able to stop laughing. You can watch the first season now via Comedy Central.
IF YOU LOVE FUNNY BFFS… STREAM GARFUNKEL AND OATES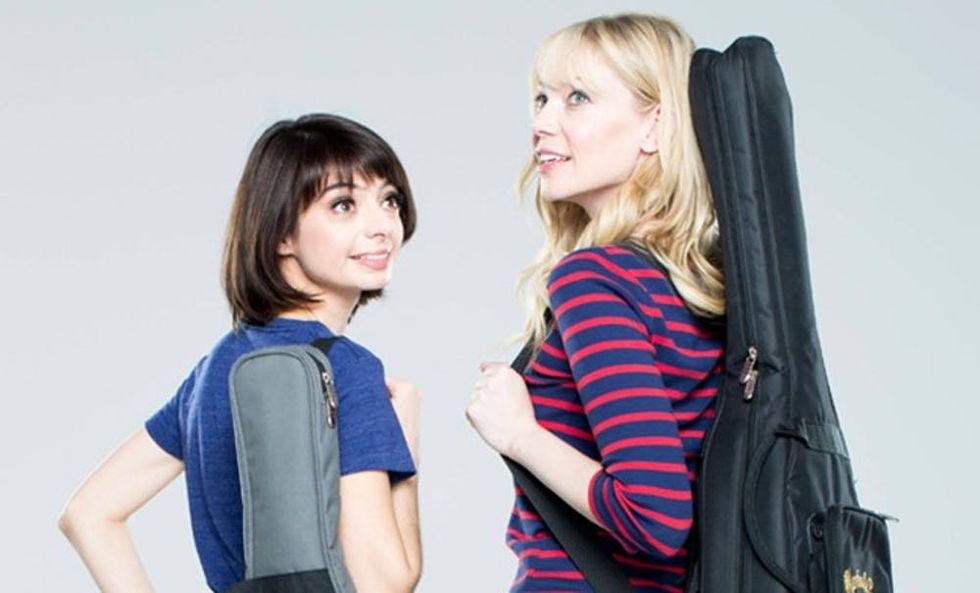 If what you love about Broad City is Ilana and Abbi's BFF girl power, then Garfunkel and Oates is a must-see. In the same vein as Flight of the Conchords, this is a musical comedy genre show. The series features two best friends who play in a comedy-folk band as "two famous rock-and-roll second bananas."
Their songs are also pure comedy, with a discography including hits like "The Loophole," "Self-Esteem" and "Pregnant Women Are Smug." It's streaming now on Netflix.
What other shows are you watching? Let us know @BritandCo!
(Photos via Comedy Central, Netflix, HBO + IFC)
Cailey Rizzo
Cailey is a junkie for all things pop culture. She studied journalism and English literature at SUNY Purchase, then continued studying French cinema and literature at Paris IV Sorbonne. She currently lives in New York where she can often be found singing '70s music at karaoke bars.
Streaming