3 New Novels About "Nice" Couples With Dark Secrets
Mar 31, 2019
The perfect veneer. The Stepford wife. The trophy husband. Those smiling couples with white, straight teeth and adorable children, high-powered jobs and a big house in the suburbs. The ones who spend every day in idyllic, beautiful goodness. Aren't they just terrible? The three couples in this week's book club seem to have it all, but a particular series of incidents has propelled them toward the dark side. Each pair shares a terrible secret, and some even keep them hidden from each other.
---
1. My Lovely Wife by Samantha Downing ($26): Our narrator's lovely wife Millicent has flaming red hair and eyes so green they look almost translucent when she looks at their two children. She's a real estate agent, and he's a tennis instructor at the local country club, never quite good enough to turn pro. They don't quite make as much as their wealthiest friends, but they don't let it bother them — much. But when the spice briefly starts to go out of their 15-year marriage, they find out only one thing seems to bring it back, and it's not a thing you can really talk about in public. But while talking about most other marital aids would likely just offend some sensibilities, their secret could easily land them in jail.
"We didn't pick the first two women. Lindsay was the first one we chose, and we found her on social media. But that was when we didn't have a profile or a height requirement. Most don't put their physical statistics on social media, and there are no categories for exact height or weight or eye color. This makes my preliminary search for number four difficult. I do find one place that lists height: dating websites. But a brief search through a few of them is uninspiring. The next day, I ask Millicent to meet me for a midday break. We grab a cup of coffee and sit in the park across the street. The day is a beautiful one, the sky an unbroken blue and not too much humidity in the air, and the park is close enough to use the coffee shop's Internet. I explain our new profile requirement and show her what I've found online. She pages through the women on the dating site and then looks at me. 'They all seem so…' She shakes her head as her voice trails off. 'Fake?'"
Comparisons to a darker, less-moral Mr. and Mrs. Smith abound in Downing's debut, as this "perfect pair" hunt out their next prey. Millicent seems to particularly relish it, taking to the game with as much precision and passion as she uses to enforce her set of family rules. And, like her rules, there are no second chances. When they fear their secret might be discovered, it's just time to up their game: They're going to go big, or go home. With their entire community crumbling in the wake of their perverse machinations, will they be able to keep up the façade forever?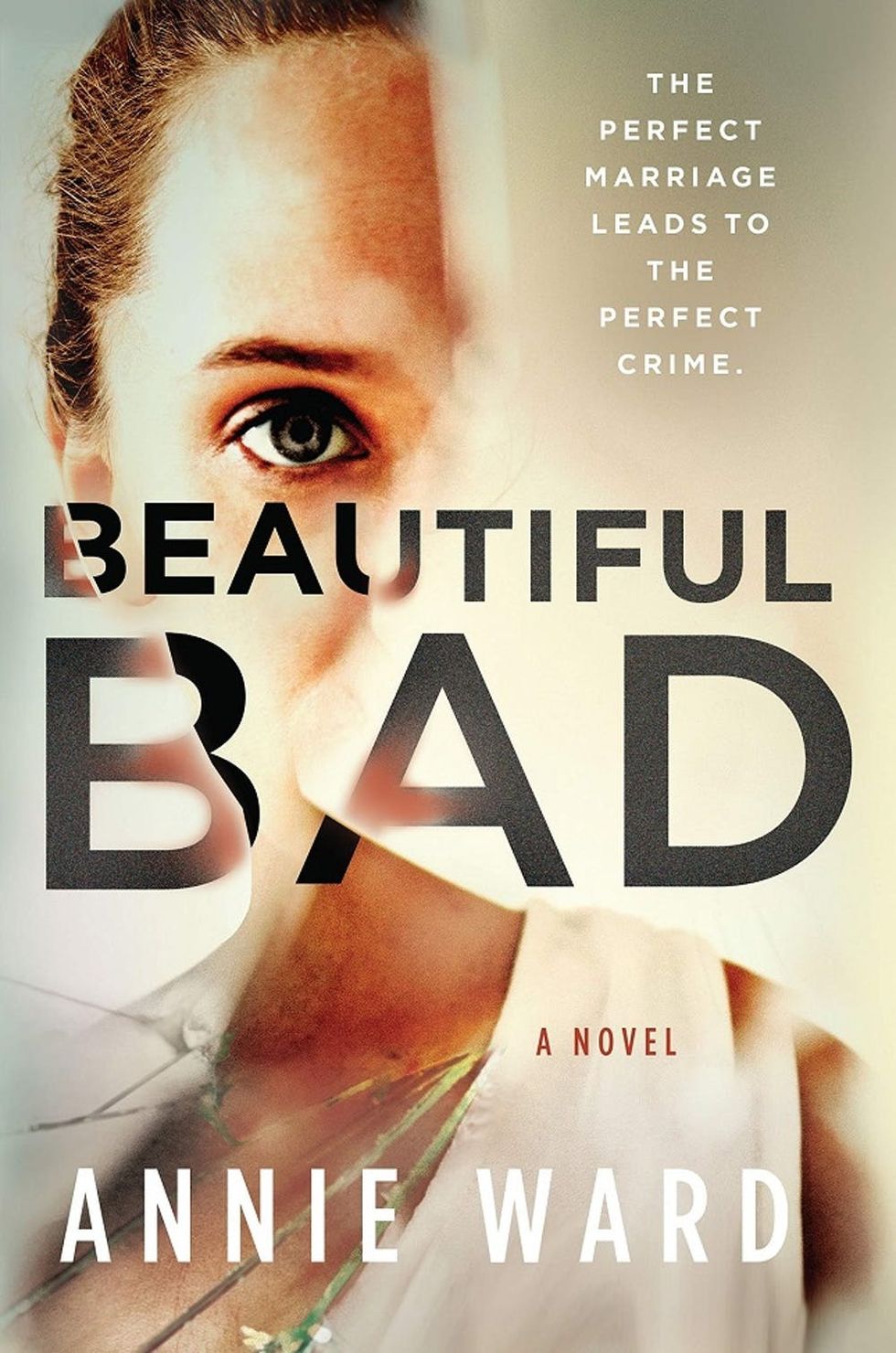 2. Beautiful Bad by Annie Ward ($27): "I type, 'Should I see a therapist?' A popular Google search, it seems. There's a lot of information on the topic. Pages and pages of tests you can take to help you decide if therapy is right for you. If so, what kind of therapy? Psychiatrist versus psychologist? What's your major disorder? There's so much. I could do this all night. Once Ian leaves, maybe I will…I start scrolling through the quizzes. Some are straightforward. Tick the box yes or no. You are anxious or scared about a lot of things in your life. Okay, yes. You are scared that you are going to lose control, go crazy or die. All three! You sometimes feel like your mind is possessed by another person or creature. Umm, no. But that sounds fun. You believe there is something wrong with the way you look. I can't help but chuckle silently. Oh my gosh. They should get a load of me."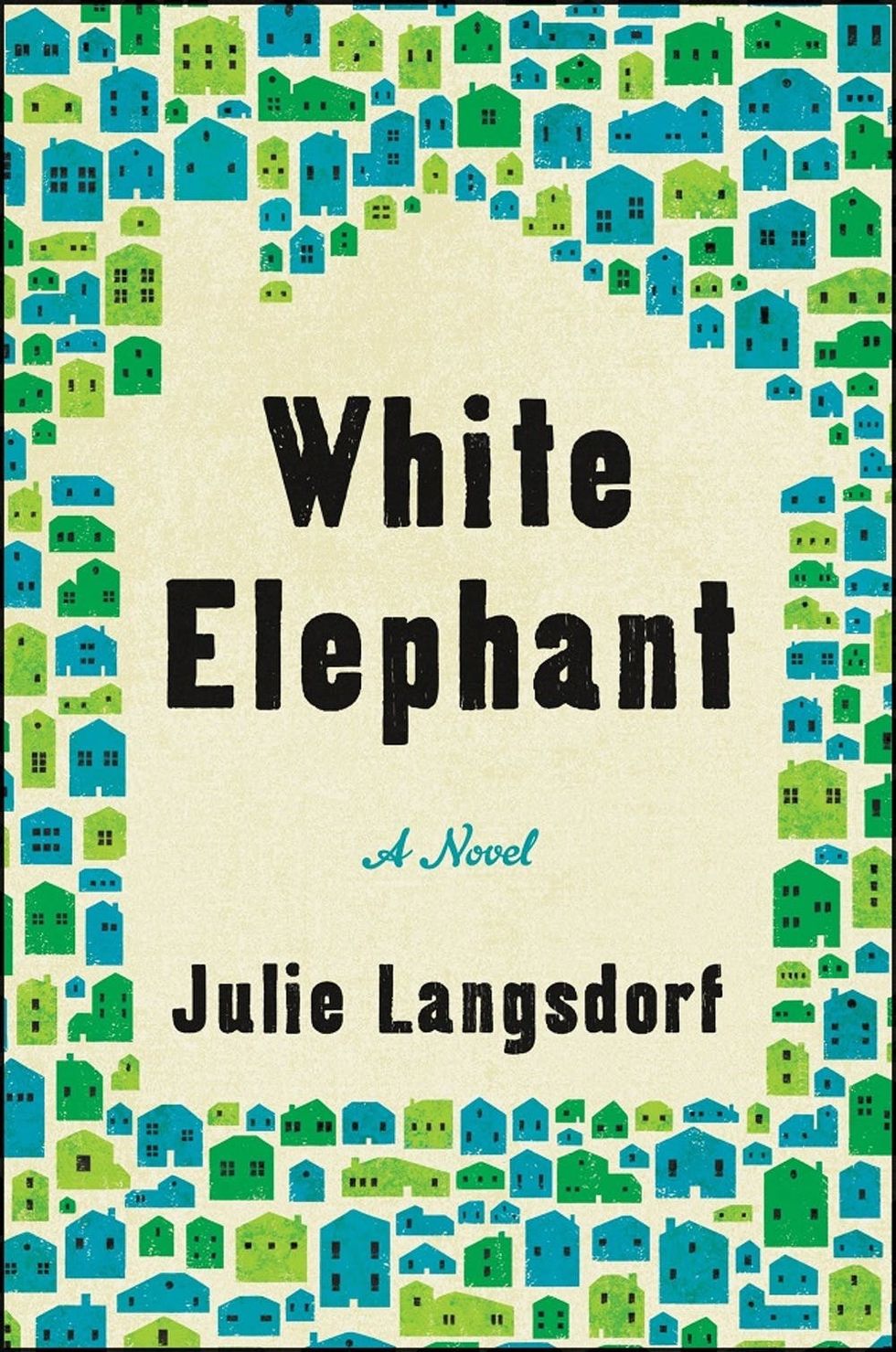 Maddie meets Ian in 2001 at a fundraiser for the Red Cross in Macedonia. She's working in Bulgaria teaching English with her best friend Joanna just a country next door. Tall and handsome, the British soldier immediately catches her interest. They gradually became friends, but it seemed that they would never be able to connect on a romantic level, thanks to varying entanglements (including Joanna). Maddie's return to the US seems to put an end to any possibilities. Perhaps that would have been for the best.
Sixteen years later, Maddie is married to Ian and estranged from Joanna. They have a beautiful child, Charlie, and look like a perfect family — except that Maddie recently had a serious accident during a camping trip, and her face is badly scarred. Her head injury may have left lasting mental damage as well. But Maddie spends much of her time worrying about Charlie. Worrying about Charlie crying. Worrying about something bad happening to Charlie. Worrying about Ian getting mad at Charlie. Worrying about Ian drinking too much or experiencing PTSD symptoms around Charlie. Was the camping accident really an accident? Ten weeks after Maddie starts therapy, a call goes out to 911 from her lovely house. Someone has been murdered. Told out of sequence and through multiple perspectives, Beautiful Bad shows a beautiful life that's anything but.
3. White Elephant by Julie Langsdorf ($27): Willard Park is a posh suburb of DC that has 100-year-old houses, local, non-chain stores, and a charming, idyllic feel to it. That is, until the White Elephant shows up. The White Elephant, a déclassé monster home, announces its presence loudly and obscenely. Allison and Ted Miller live next to architect Nick Cox's monstrosity of a property that towers over the surrounding area; Ted's protests are unable to stop progress. Things reach an uneasy détente, and then Nick does the unthinkable: He cuts down the red maple that Ted planted for his daughter's birth. Lines are drawn, factions are made, and the small suburban community seems about to tear itself to pieces.
Ilana Lucas
Ilana is an English professor, theatre consultant and playwright based in Toronto, Canada. When she's not at the theatre or insisting that literary criticism can be fun, she's singing a cappella or Mozart, occasionally harmonizing with the symphony, or playing "Under Pressure" with her rock handbell group, Pavlov's Dogs.