10 Awesome Excuses to Throw a Party
Aug 02, 2015
50 Cent put it best when he ever-so-eloquently rapped, "And you know we don't give a $@!& it's not your birthday!" We all are awarded with a handful of pre-designated celebrations to take part in each year: our birthday, holidays and other extremely important events like National Chocolate Chip Cookie Day. Those are great and all, but haven't you ever felt the desire to simply rage without reason? Don't lie.
When there's not a birthday or holiday to get down for, there are most definitely other legitimate reasons to celebrate. From inducing general feel-good vibes throughout your group of friends to helping a bestie get over a breakup, here are 10 nontraditional reasons to celebrate.
---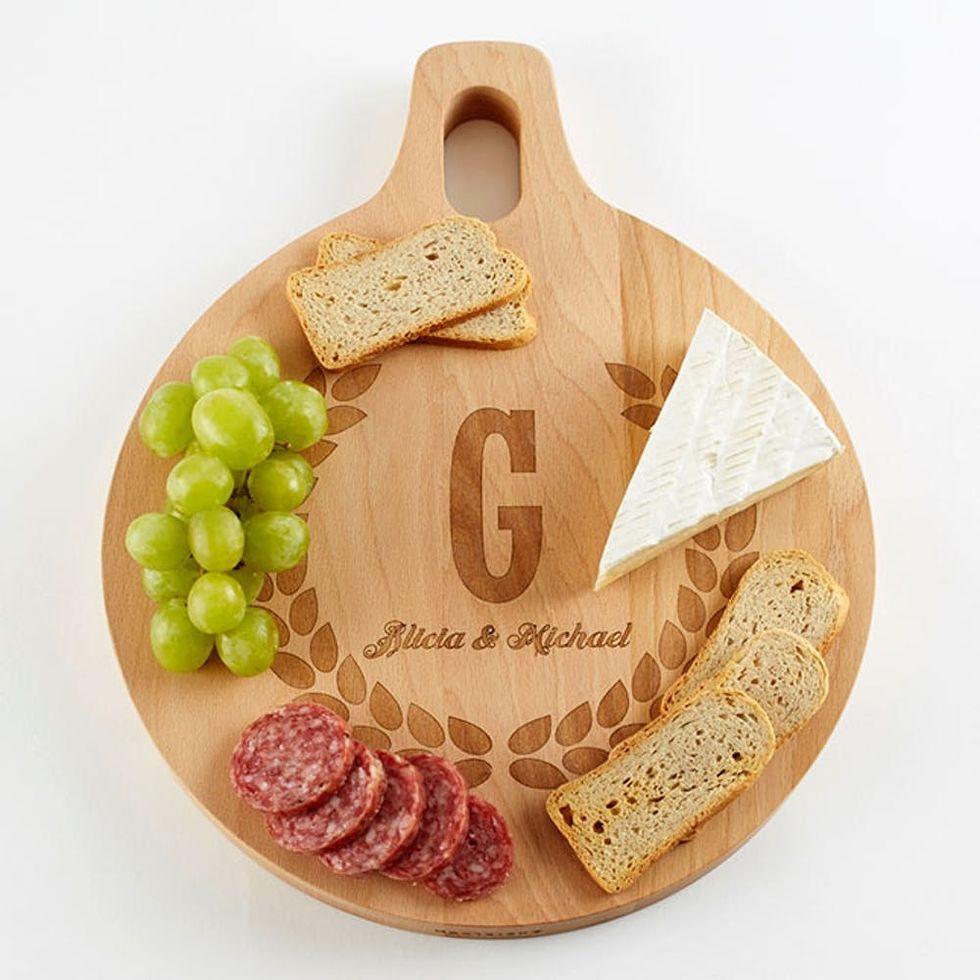 1. Apartment anniversary: Trust us, ringing in an apartment move-in anniversary is def a reason to celebrate. After one whole year, you didn't get evicted, paid your rent and avoided pissing off your neighbors — each a notable accomplishment on its own, but together, a true reason to party. Invite your friends, break out photos from your most memorable apartment shindigs and make some fun memories for the year to come (for this, we highly recommend a DIY photo booth). If you want to be an amazing guest at an apartment-related party, consider a customizable cutting board ($40) for the residents!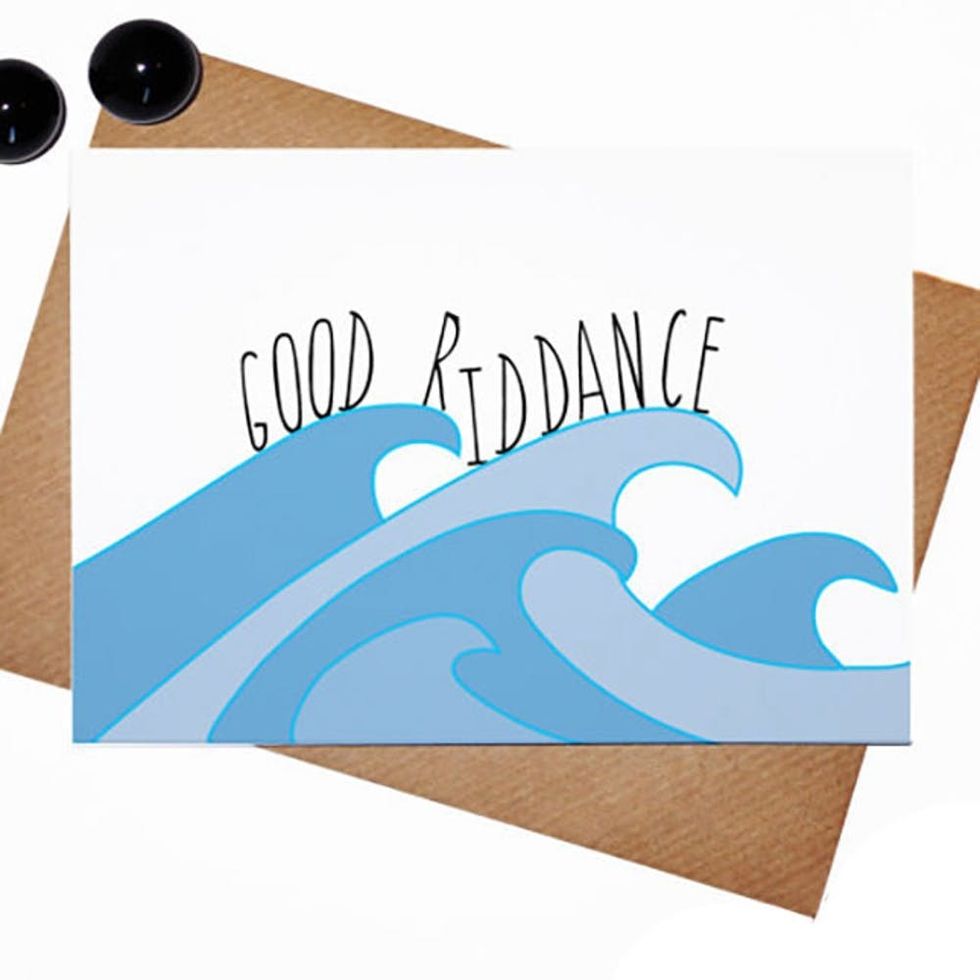 2. Good riddance party: Sometimes it just feels right to celebrate something/someone exiting your life. Whether it's a lame friend, crappy boss or annoying neighbors finallyyy movin' on out, *this* calls for a celebration. Invite those who, too, can relish in this welcome exit. These handmade cards ($5 each) are the perfect snarky send off, right?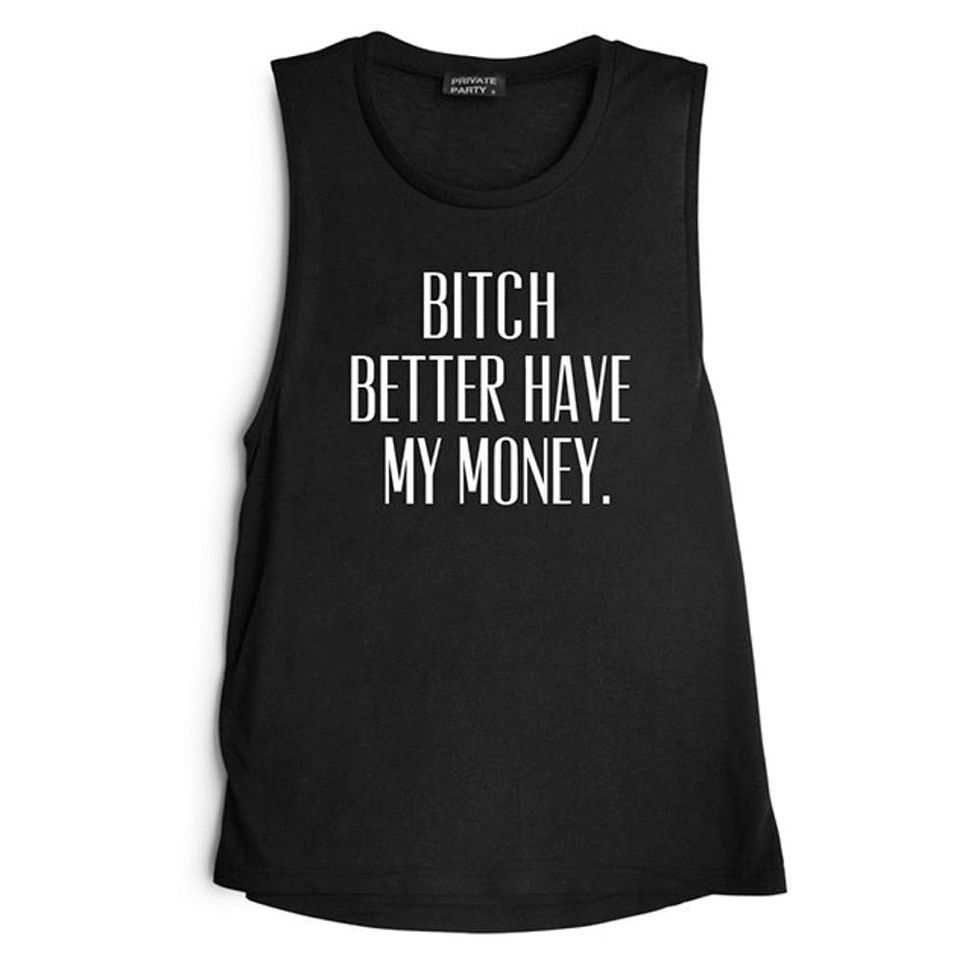 3. Employment-related party: Did we hear someone got a promotion or a raise? Hooray! Get the bottle-popping tunes on deck (may we recommend Rick Ross' "Everyday I'm Hustlin'"?) because this is a positive party, people, and everyone's invited. Consider a small congratulatory gift if you're attending or hosting one of these for a pal, like this totally appropriate B*tch Better Have My Money shirt ($52).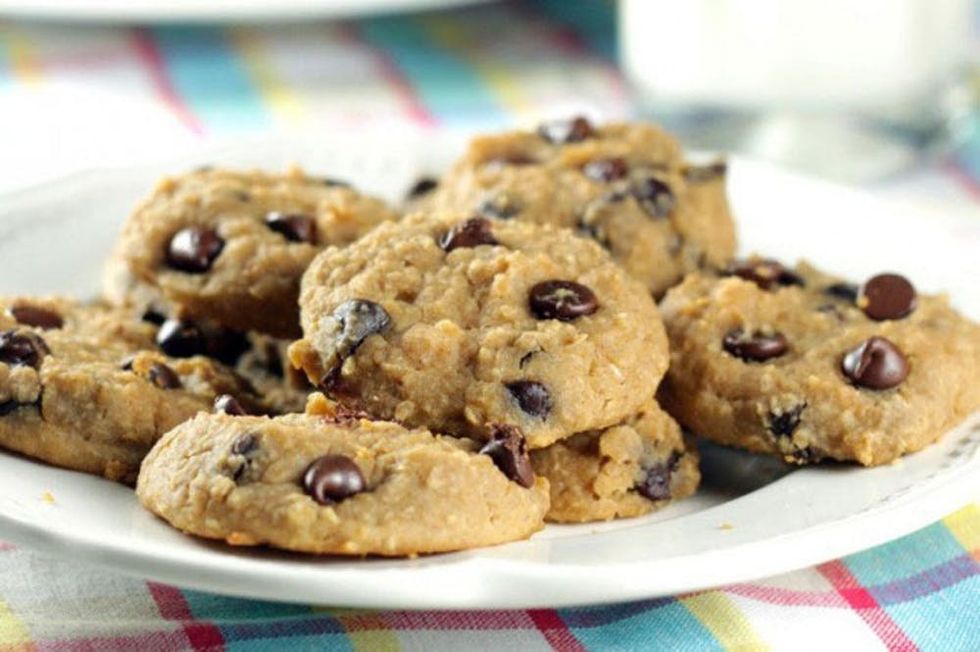 4. Breakup party: Let's face it… breakups need to be celebrated sometimes. Whether it was a just an overall worthless individual or a painful end to a relationship, gather your besties together and toast to YOU. Make the newly single friend a DIY breakup survival kit: decorate a shoebox and fill it with a little notebook so he/she can write down all the feels, black nail polish when they feel rebellious, red lipstick when they feel like a bombshell, a pre-filled Mason jar with your fave chocolate chip cookie recipe, a few travel-sized bottles of alcohol (we recommend tequila) and a pack of tissues. A framed photo of friends wouldn't hurt, either!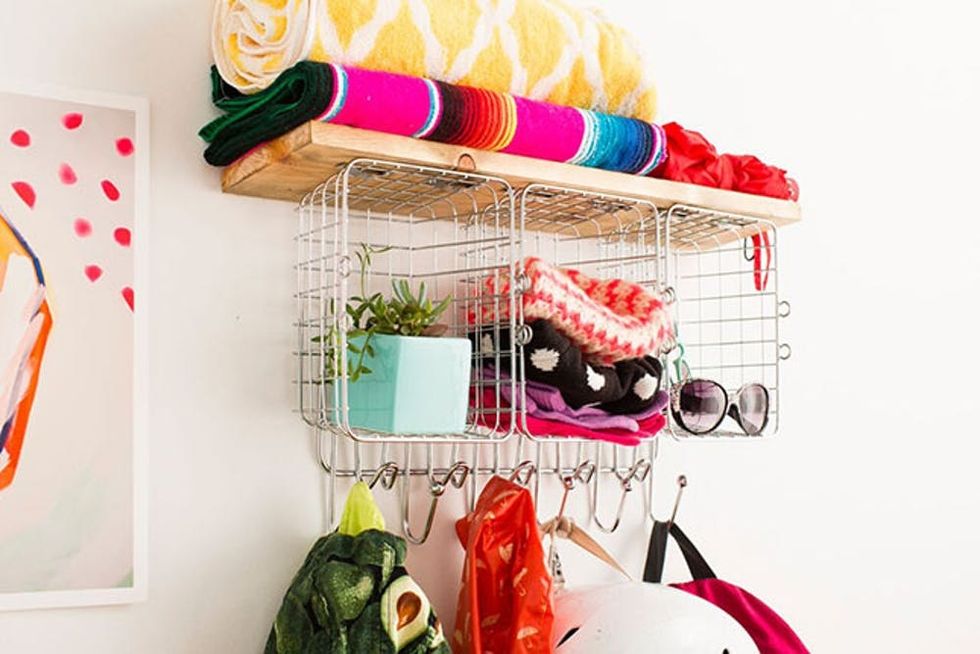 5. Post spring cleaning party: Show off all the hard work you've done for your annual spring cleaning and have friends over to see your spiffed-up digs. Make sure you have supplies ready for inquisitive minds wondering how you did it all. These free printable checklists ensure your guests will have the same tidying success you did while these DIY cleaning supplies will make you a homemade hostess with the mostess.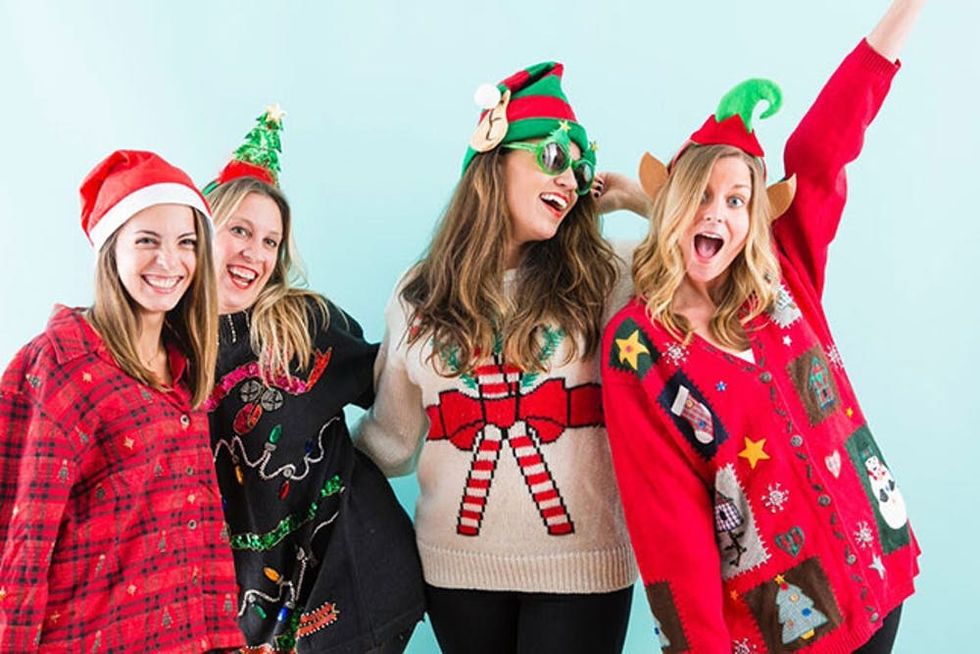 6. Half-anything party: It's a half-celebration, yeaaah! If it's your half birthday, get a customized headband ($4) and hit the town, or snag a rad Zodiac constellation pendant ($38). Other fun halfsies to celebrate: Christmas, Hanukkah, Halloween and July 4th! Start thinking about your DIY holiday sweater-decorating party NOW!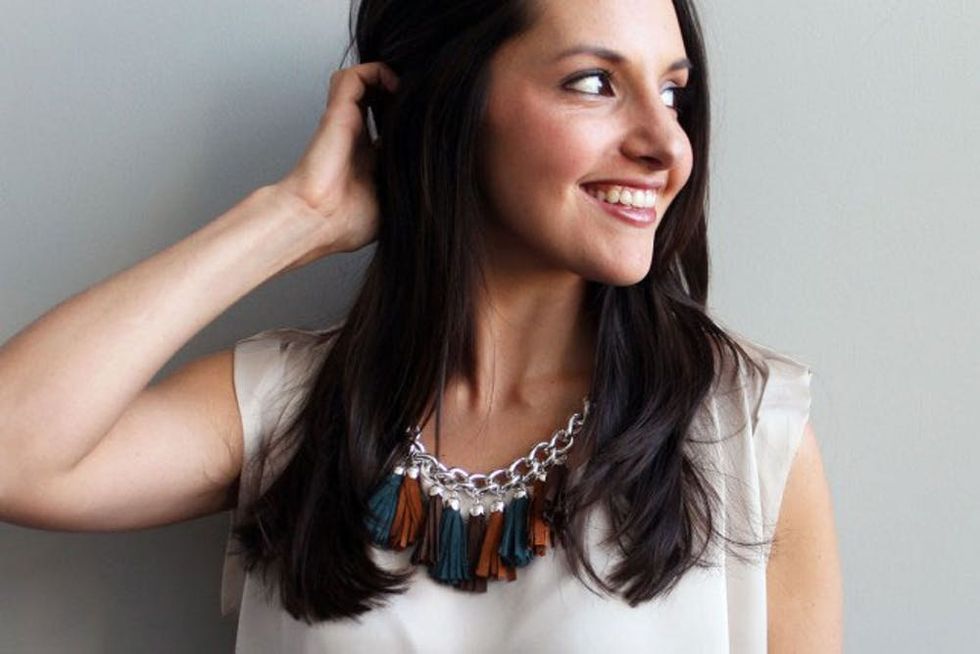 7. Next-level clothes swap party: This is a fun one. You know the drill: Your friends gather and bring gently used clothing they can part with in exchange for something cool from a friend, but this time around, you can have your handy DIY kit available for anyone who wants to make a quick change or tweak an item to really make it their own. Think: adding a mesh collar to a collar-less top, painting prints + patterns on wardrobe basics and adding embellishments like tassels to worn-in shoes. Plus, who doesn't want to free up extra closet space?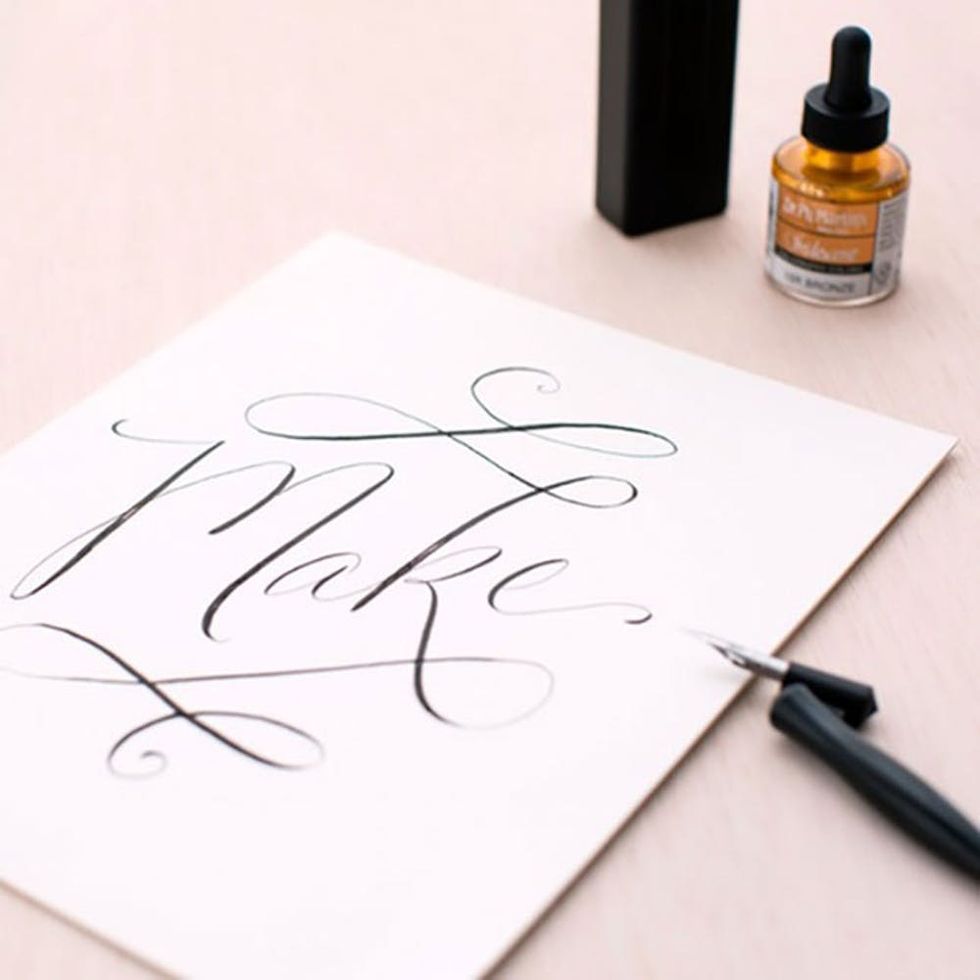 8. Moving party: Packing blows and we all know it, so let's focus on the FUN parts of moving, like getting a swanky new address and the endless re-decorating possibilities. Why not make it a party and invite some friends over, make yummy snacks, jam to your fave playlist and make some awesome calligraphy wall art for your new digs? Consider framing your old and/or new address with this fun kit ($50).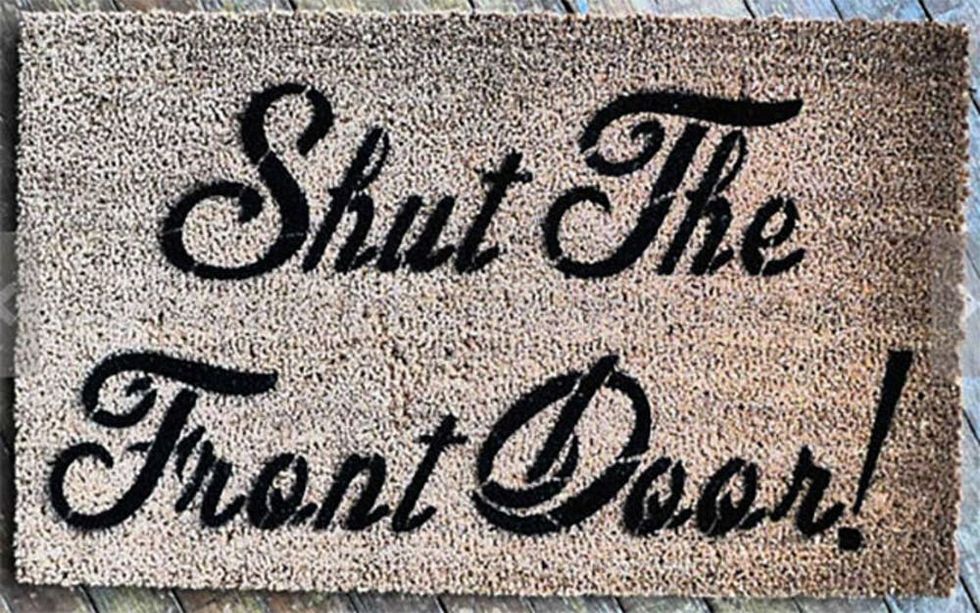 9. New-to-the-city party: This one will make you everyone's favorite person instantly. Invite 5-10 friends (or more or less or whatever) and have each person invite someone who's moved to the city in the past six months. Instant new connections, new friends and possible relationships! Step up your doormat game if you plan on hosting this one; it'll be the first thing everyone sees when they walk in! Consider this Shut The Front Door doormat ($45) and beat your guests to what they'll think of the shindig ;).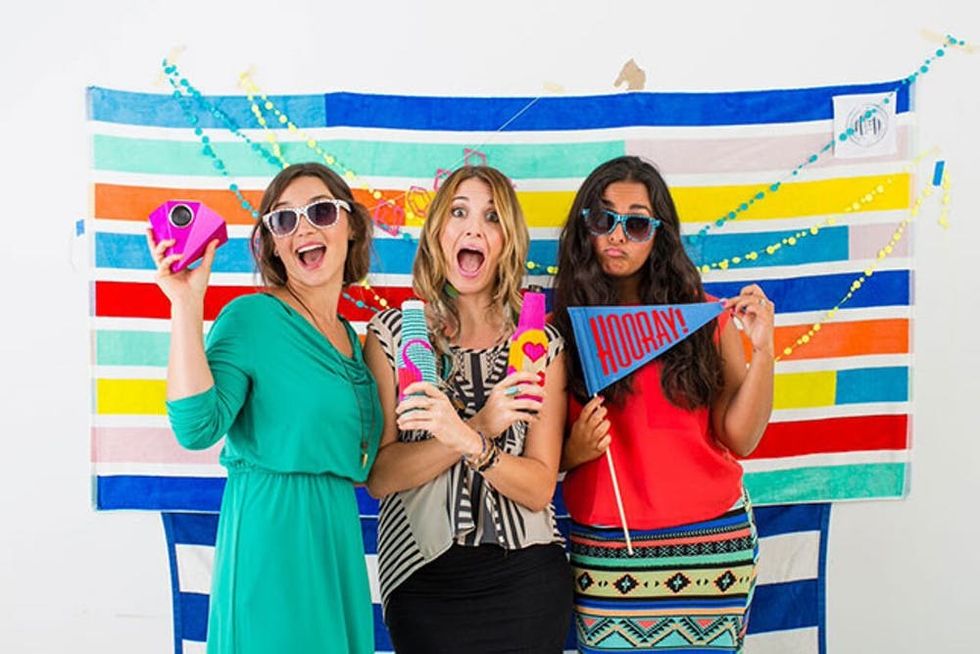 10. Roommate party: City dwellers know that finding a new roommate or apartment sometimes feels impossible — like the weight of the world is stacked against you. At any given time, most people living in a large city know a handful of people who are A) looking to fill a room in their place B) looking to move out of their room into a new place C) moving to/from a city and in need of non-strangers to live with. This party is your solution! Everyone just brings an individual fitting into one of those categories — then, let the mixing and mingling begin. These DIY watercolor linens are an awesome project to bond over with your potential new roomies!
Which "whenever" reasons do you celebrate? Tell us about your non-traditional parties in the comments below.
Beth Wischnia
You can typically find this Texan writing, trying on a new lipstick, gabbing with her identical twin sister or volunteering at the local animal shelter. She finds inspiration from rosé, beauty products, Tex-Mex and cats.
Party