Olympian Aly Raisman Just Broke Her Silence About Team USA's Sexual Abuse Allegations
Aug 23, 2017
During the Final Five's induction into USA Gymnastic's Hall of Fame awards gala, Aly Raisman discussed the damning allegations of abuse against former Team USA doctor, Larry Nassar, calling on the athletic association to do better when it comes to allegations of abuse against members.
---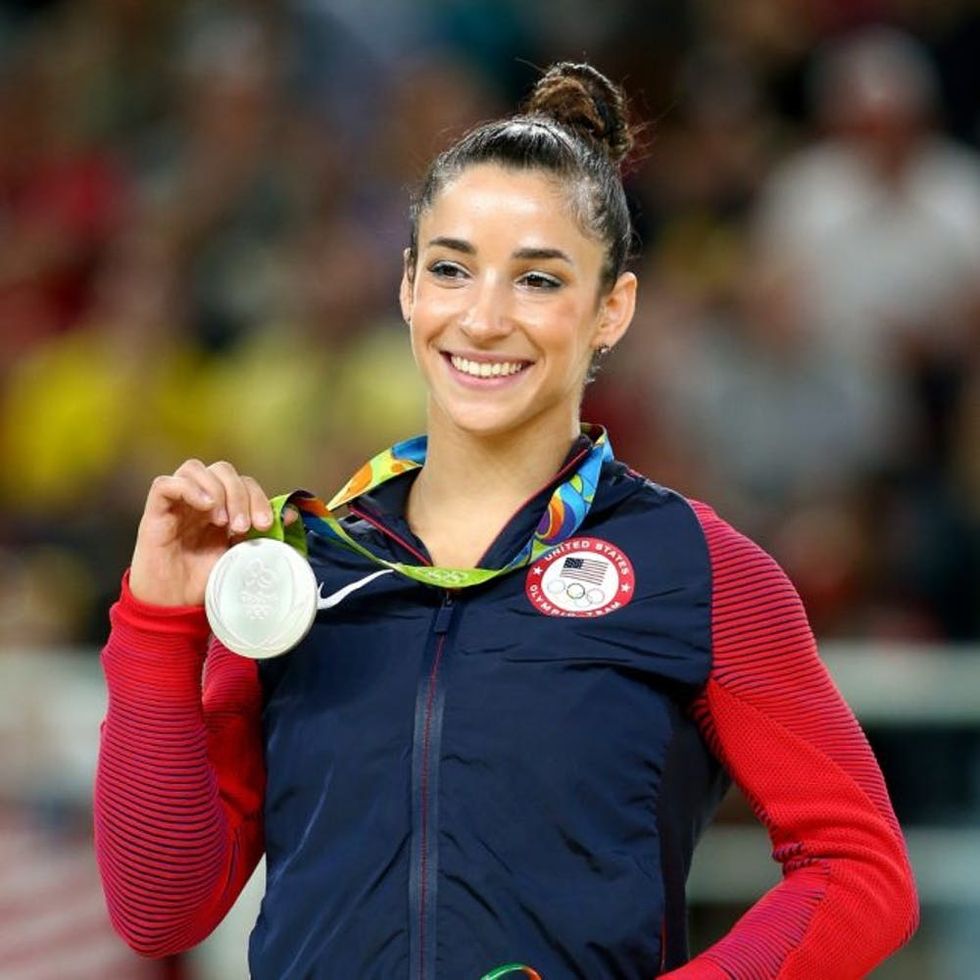 While Raisman (who was the captain of Team USA's Hall of Fame Winning gymnastics team last summer) won't comment on whether or not she had any inappropriate interactions with Nassar, she did have choice words for USA Gymnastics, who she accuses of trying to "sweep" the scandal, "under the rug."
"I feel like there's a lot of articles about it, but nobody has said, 'This is horrible, this is what we're doing to change,'" Raisman said of the scandal.
"What people don't realize is that this doctor was a doctor for 29 years,'' Raisman continued. ''Whether or not he did it to a gymnast, they still knew him. Even if he didn't do it to you, it's still the trauma and the anxiety of wondering what could have happened. I think that needs to be addressed. These girls, they should be comfortable going to USA Gymnastics and saying 'I need help, I want therapy. I need this.'"
While the organization launched an internal investigation, quickly turning in 70 recommendations for their member gyms, Raisman says it's not enough to support victims. With a one million dollar budget to enact the recommendations, Raisman thinks the money could have been better used to aid the families affected by Nassar's abuse.
As for Gymnastics USA, while they have yet to reply, Raisman wants to make it clear that she does not feel any ill will toward her sport, but hopes for sweeping changes in light of such shocking allegations.
"Everyone is important,'' she said. ''It doesn't matter if you're the Olympic champion or you're an eight-year-old that goes to gymnastics in Ohio, or wherever you are in the US. Every single kid is important and I want USA Gymnastics to do a better job with that."
What do you think of Raisman's remarks? Tell us @Britandco!
(Photo via Getty)
Kat Armstrong
Kat has been a writer, social media maven and mom for longer than she's willing to admit. She's also spent time in front of and behind the camera, interviewing celebs, politicians and acting as a producer for fashion and artistic photography shoots. When she isn't writing for various orgs and publications, she's hanging with her kids, husband and French Bulldog, Peter, in Toronto, Canada.